11 best link building tools to help you quickly and easily find link building opportunities and build amazing links.
Here are 12 link building tools to help you find link building opportunities and build amazing links. 
Ranking on top of the search engines isn't by accident. It takes considerable effort and time to bring together all the key ranking factors.
For example: If you're running a guest posting campaign, you'll need to produce high-quality content for several websites then have the best links pointing to your site. Hunting for these guest posting opportunities can be hectic.
Previously, we have discussed what is link building and the best link building strategies you can use. Today, we've rounded up some link building tools you can use to pivot your link building efforts.
For easy understanding, we've categorized these tools into four:
Link research tools
Content research tools
Web monitoring tools
Outreach tools
Let's now look at the different link building tools in each of the categories listed above.
Link Research Tools
Link research tools are some of the most vital link building tools that give you closer insights about your site or your competitors. With these link building tools, you will analyze any site you want to link to or wish to have your link placed.
The right link research tools will help you build a backlog of high-quality links and even prospect some potential sites that meet your ranking and marketing needs. This category of link building tools is a must-have for your link building strategy.
Below are some link building tools in this category:
1. BiQ's Rank Intelligence
BiQ's Rank Intelligence is one of the most sophisticated complete link research tools in the market – thanks to the ingenious and highly customizable ranking profile that allows you to check a website's ranking keywords based on the geographical location.
To use this tool, enter the website URL and choose the country where the audience is based.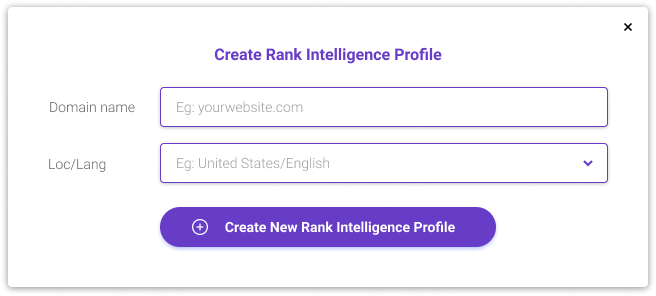 This tool allows you to check what your site or competitor is ranking for and other vital metrics such as the search volume, competition, cost-per-click, etc.

Other than that, you also can filter and group your ranking keywords in a multitude of ways with different parameters. 
We often put a lot of emphases and focus on the keywords that are already high ranking, meaning those ranking 1 – 5 or 1 – 10. 
But, something that is often overlooked is this – you should work on those keywords that are ranking from 11 – 20 as well. Those are the keywords that are doing pretty well but still, have the potential to be boosted up to the first page of the SERP if you put in some effort. 
With BiQ, you can easily discover the keywords that are ranking from 11 – 20. 
Once you're in your own website's Rank Intelligence profile, simply click on Create New View, and set the search ranking parameters as 11 to 20. Which are those ranking on the second page.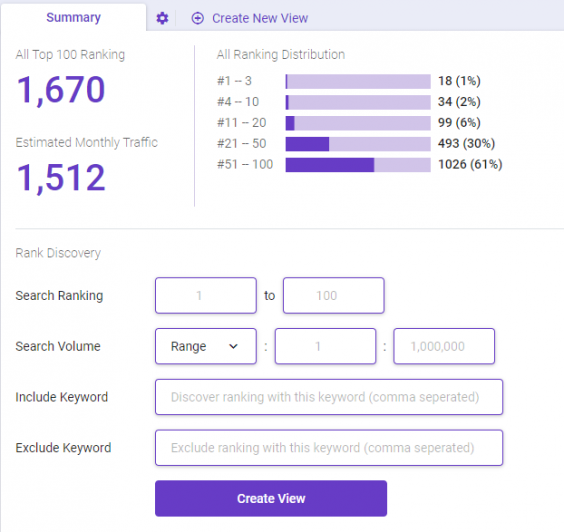 Once you get the list of keywords ranking on the second page, you can boost the ranking by linking it.

By checking your competitors' ranking keywords and pages, you may find linking opportunities. Go through their top-performing content and see any relevant contents that you can link to. Then, you may reach out to the site owners to start building links. 
Besides Rank Intelligence, you can also find other essential SEO tools in BiQ, including Keyword Intelligence, Content Intelligence, and Rank Tracking.
What truly differentiates BiQ different from the rest of its competitors is the price democratization. It gives cost control back to you by designing the entire SEO suite to provide granular cost control. In other words, you pay what you use, and you do not need to pay what you don't use. 
The best part? You can enjoy a free tier account by signing up here.
2. BacklinkGap
BacklinkGap is the newest backlink checker in the market.
You can use BacklinkGap's Backlink Checker to discover your backlink's profile strength; by taking a peek at your total backlinks, referring domains, and anchor texts.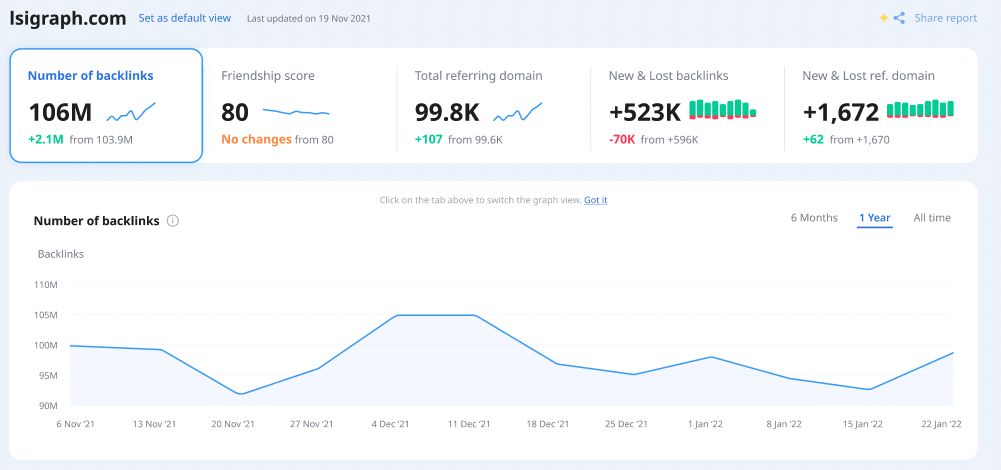 You can also utilize BacklinkGap as a link building tool by analyzing your competitors' websites. If there are people linking to similar content that you have, then there's no reason why they can't link to you as well. Figure out what is the reason behind the linking, then reach out for your own linking opportunities. 
3. Ahrefs' Site Explorer
Ahrefs is well-known for its backlinking and SEO analysis features.
You can use Ahrefs' Site Explorer to analyze your competitors' websites and find link-building opportunities.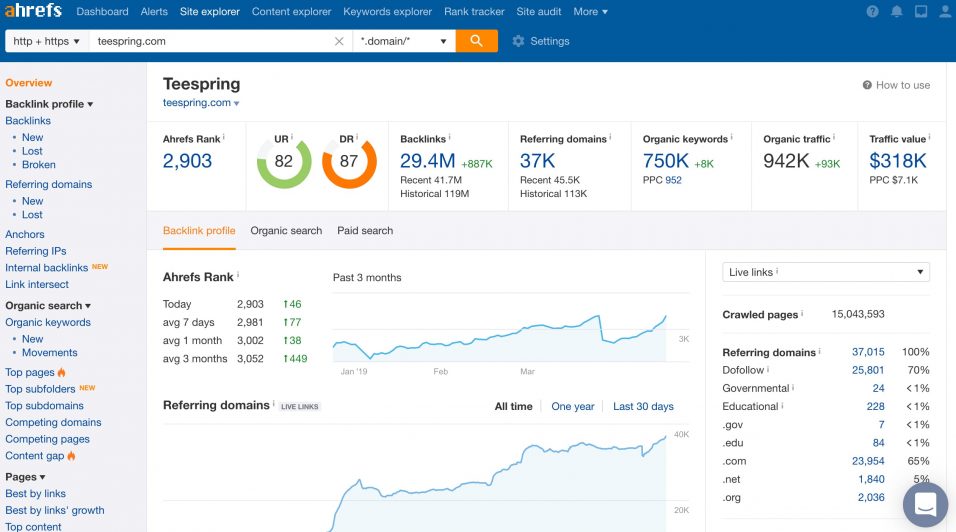 You can also use Ahrefs to check the content that's performing well in a given niche so you can link to it and offer your audience more value.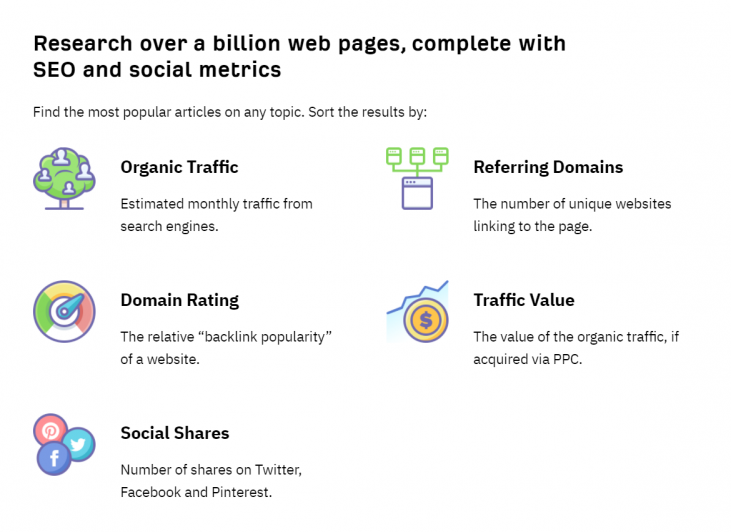 Ahrefs offers an online free authority checker, but the complete software doesn't have a free trial; instead, you get a 7-day trial for $7.
4. Majestic
Unlike the other link-building tools that offer an all-in-one SEO solution, Majestic is a dedicated backlink builder with an array of vital metrics about a site's link profile.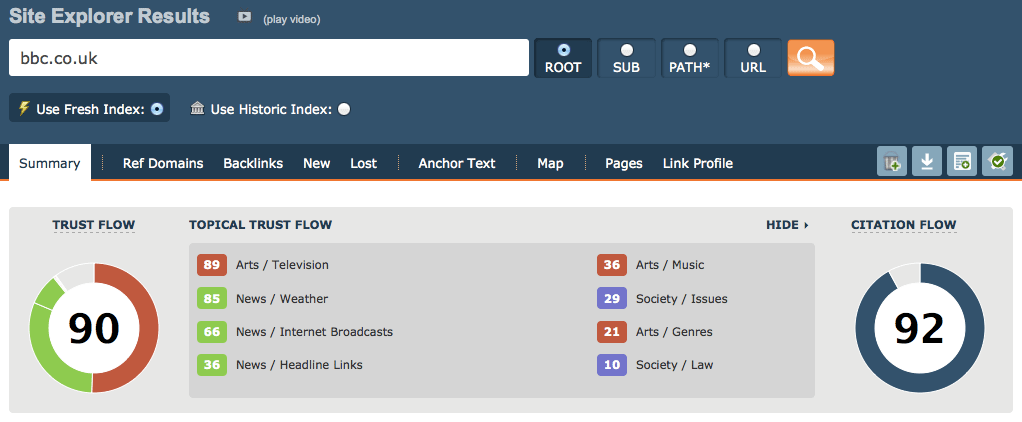 Majestic offers a holistic and in-depth approach to building backlinks for SEO of all the market's backlinking tools.
Features such as Site Explorer and Compare offer advanced metrics and backlink data that could significantly boost your link-building efforts.
If you are only interested in backlinks, this could be the best backlink builder. But link building goes hand-in-hand with other SEO best practices, such as building great content and competitor analysis.
Therefore, Majestic isn't a silver bullet. You'll still need to consider the other link-building tools for better link-building and analysis.
Content research tools
Getting other people to link to your website means your content is relevant, valuable, and engaging to their audience. Over the years, link building has evolved. A site with several high-quality backlinks is regarded as an "authority" in that particular niche.
High-quality content wins every time. To produce relevant and valuable content that generates quality backlinks, you need the right content research tools.
Recent statistics show the disconnect between content creation and link building efforts.
According to a 2018 benchmark report, 91% of B2B organizations use content marketing, but 94% of the content created worldwide get zero backlinks – according to a 2019 content study by Backlinko.
Link building isn't all about playing defense with guest posting opportunities. Search engines are increasingly becoming more sophisticated, and they can quickly tell when you're always taking the shortcut instead of providing valuable content that people would link to.
To make sure your content is helpful to your readers and your industry peers, you want to dig deep with your content research and create the best content everyone would love and enjoy reading.
Below are some content research resources that double up as your link building tools if you're looking to take your content creation, link building, and SEO to the next level.
5. BiQ's Keyword Intelligence 
Great content starts with great keyword research.
Here's where our Keyword Intelligence comes into handy. It will help you from finding the right keywords to target and generating new content ideas.
You can research your potential target keyword using BiQ's Keyword Intelligence. It allows you to gather data on keyword volume, trends, keyword competition, related keywords, and more.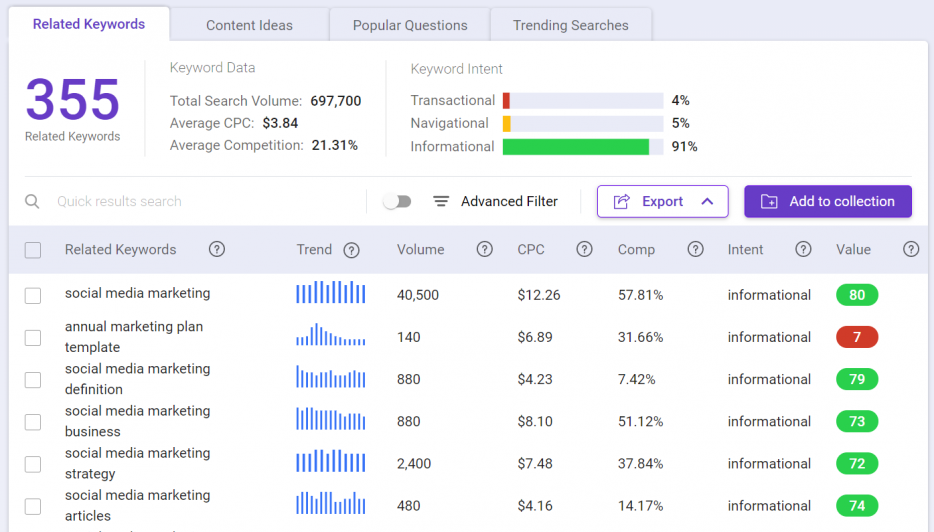 What makes BiQ's Keyword Intelligence stand out from the rest of the keyword research tools on the market is the keyword analyzer feature. It helps you see why someone might be searching for the keyword in the search engine.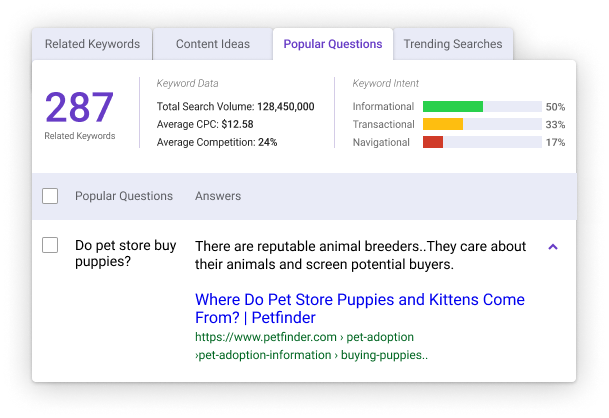 With this data, you will be able to plan your content in such a way that meets your users' needs.

If you are unsure which keyword to use, you can sort the keywords based on their value. The higher valued keyword means it can potentially bring more traffic to your website at a lower competition.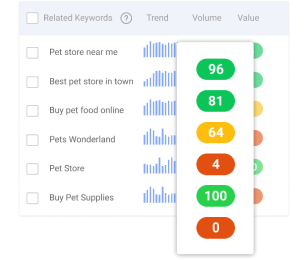 You can also switch to Content Ideas to quickly find ideas that will make great content.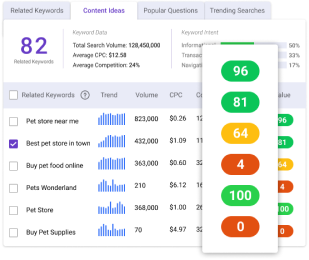 Besides getting the content ideas, you'll also see a couple of content metrics such as the search volume, trend, and intent. All these are advanced content search metrics that most link building tools lack.
You can use the search volume to determine a 'demand' for the topic. At the same time, the trends tell you if the topic is emerging. Keep an eye on what's trending to capitalize on it to get engagement.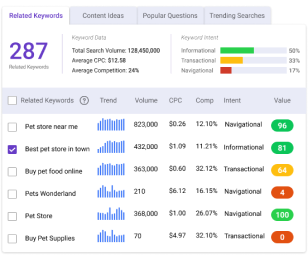 By incorporating our BiQ Keyword Intelligence with other link building tools, you get robust keyword research for creating valuable content. With every content you create, always aim to offer more value to your audience to increase the share rate. This will lead to "natural" backlinks.
6. BiQ's Content Intelligence 
Taking your content seriously means paying attention to every part of the content creation process.
Before you can resort to some link building tools, you want to implement a tried and true content-driven strategy that's not only value-oriented but also SEO-friendly.
If people can't find your content on the search engines, they won't be able to read it. Hence they can't share or link to it on their own sites.
BiQ's Content Intelligence tool provides you with the best content-driven strategies, which are SEO-friendly. While you write in the block editor, you will also be getting interactive writing tips to help you.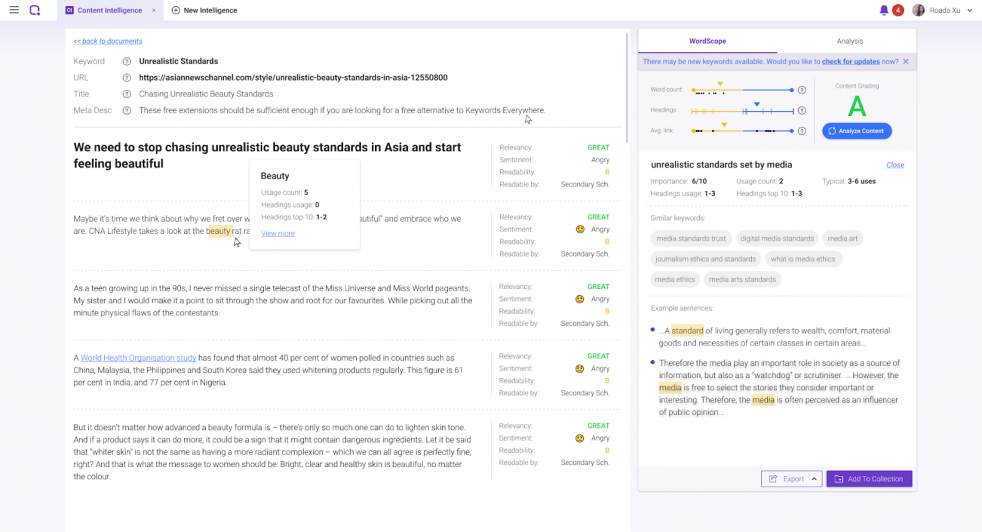 Better still, it gives you a breakdown of your keyword in terms of usage, similar keywords, and example sentences.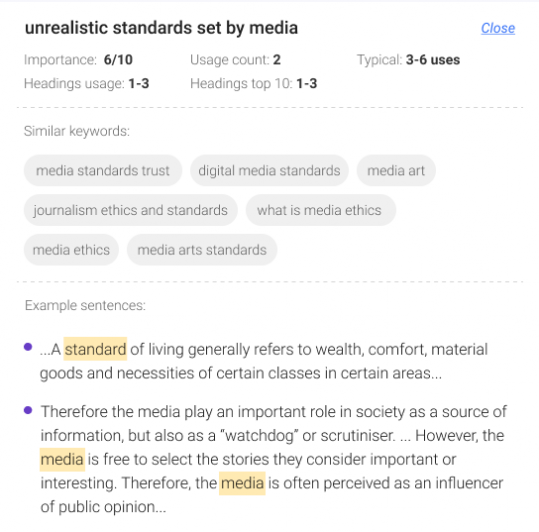 They should be the go-to-source that shapes your article as you write. For example, if you're writing about "unrealistic standards," the Wordscope analysis can get you similar keywords like media standards trust, what is media ethics, and so on.

In other words, you can't hope to satisfy searchers who are looking for unrealistic standards without writing about these similar keywords.

You can also make use of the keywords to craft your outline! That's an example of killing two birds with one stone effectively.

Try the Content Intelligence tool for free now!
Web monitoring tools
Link building can be challenging but not impossible.
According to an Ascend market survey, 41% (1 in every 3) of SEO experts admit that link building is a difficult part of their SEO techniques.
Considering that not all the link building tools will work for your unique case, sometimes you have to reverse engineer your success provided you land the same or even better results. This is what web monitoring tools are built for.
But how can you use web monitoring software as link building tools?
Simple – by keeping track of all that people are searching on the internet, which directly concerns you and could help with your link building efforts.
Here are some web monitoring resources you can use with your other link building tools.
7. Google Alerts 
To use Google Alerts, all you have to do is sign into the Google Alerts page and type in what you want to be notified about.

The best part is that you can choose to keep track of anything from your website domain, brand name, email, specific keywords, etc.
When someone mentions any of these, you'll be notified via email, and you can easily convert such opportunities into links. This makes Google Alerts a website link builder tool that's not only free but also very effective.
When keying in more than a one-word phrase that you want to be notified about: always place that phrase in between quotation marks (" "). This is a Google search operator that gives you exact search results.
8. Ahrefs Alerts
Ahrefs Alerts is a web monitoring solution offered by Ahrefs. This tool notifies you of:
New and lost backlinks – this feature allows you to track competitor sites. All you need to do is enter the URL to track, and you'll be notified every time they gain or lose backlinks.
Web mentions – this alerts you whenever your brand name, specific keywords, etc., are mentioned on the web. You can then communicate with the site owner(s) and request a backlink.
New Keywords alerts – link building tools should have a way of tracking best-performing keywords in real-time so you can poach for link building opportunities in the right place. This is what Ahrefs Alerts does.
While Ahref isn't free link building software, it's one of the most versatile link building tools with accurate web monitoring capabilities. It's also more effective in catching mentions than the other web monitoring tools have missed.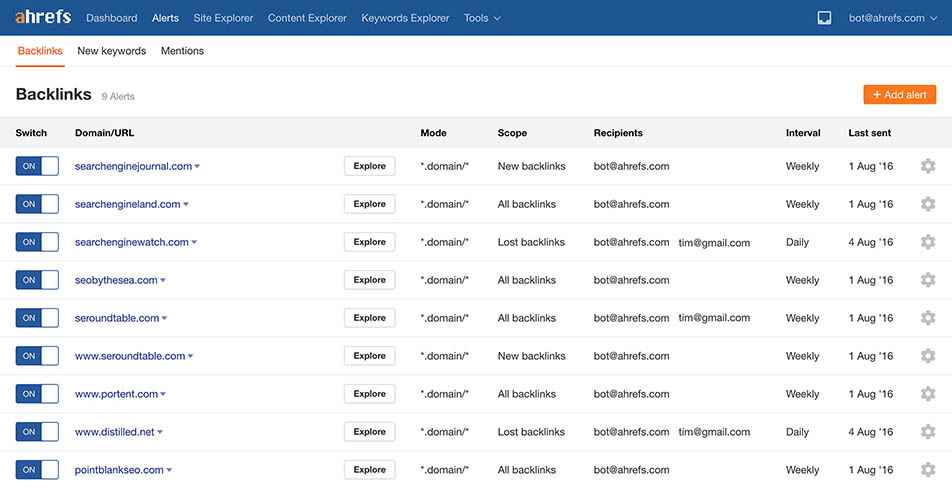 9. Mention
Mention is a web monitoring tool mainly used to track brand and business mentions across the internet.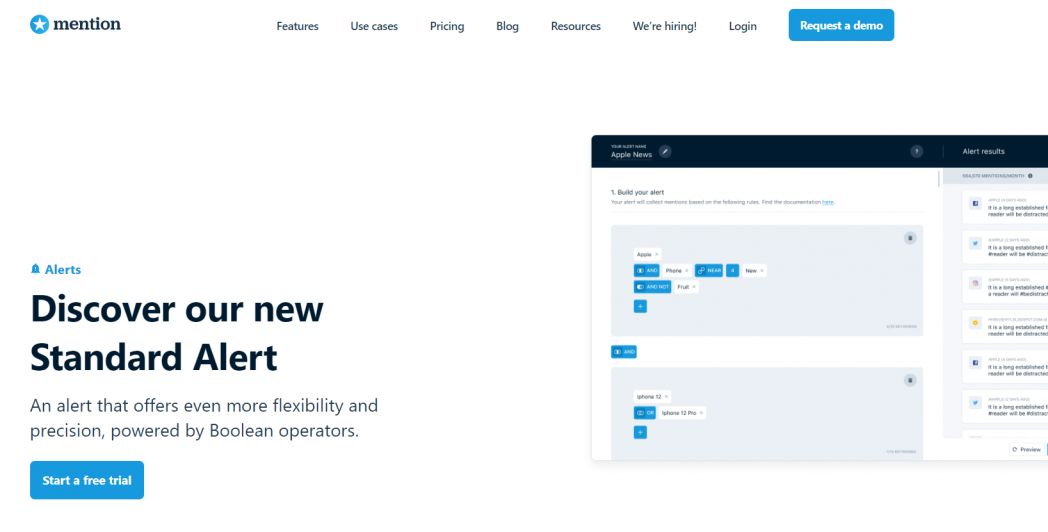 It can also serve as a backlink builder software if you are actively looking for backlink opportunities from sites that mentioned your brand but didn't link back to your business website.
This tool automates the manual work of looking for sites where your brand has been mentioned but not linked to. You can use Mention with a link research tool to check if it's worth placing your link on the target site.
Using Mention with the other link building tools saves your team hours of tedious work.
Outreach tools
Outreaching to bloggers, influencers, site, and business owners is key for every link-building strategy. Below are the best outreach tools in the market.
10. Buzzstream

Like the other link building tools designed for email outreach, Buzzstream automates your link building hassle making it easier to:
Research link-building prospects
Find email addresses
Send follow-up emails
Track email reply-rates
Buzzstream's Discovery is a vital feature that allows you to find bloggers and influencers simply and quickly. The other features, such as link monitoring, add robustness to this outreach tool.
While Buzzstream ranks among the top link building tools in the market, it lacks some pre-built campaigns such as "guest-posting campaigns" that you'll find in other link building tools such as Hunter.io and Ninja Outreach.
11. Hunter.io
Hunter.io helps you to do effective outreach by finding email addresses on any website.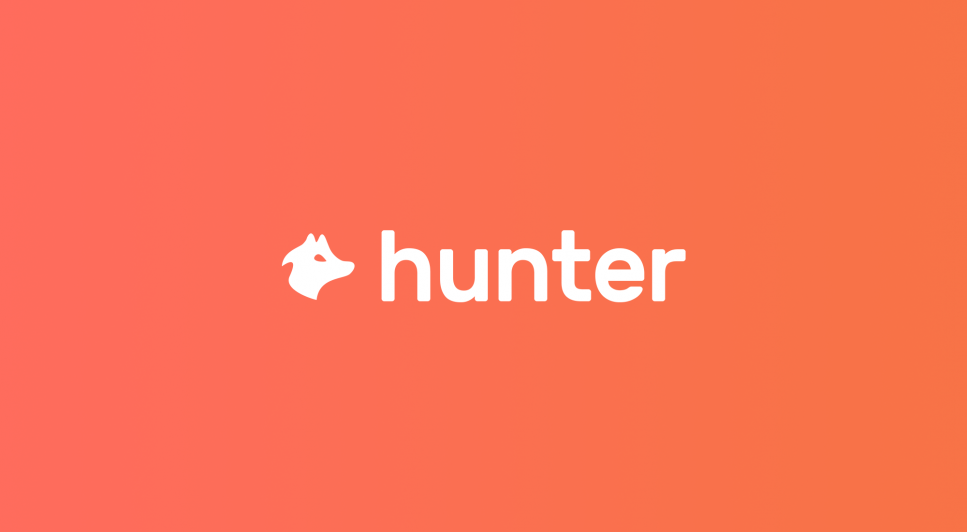 Hunter.io offers a free plan suitable for someone starting with linking buildings. However, you may find the premium plans provide advanced features such as:
Domain search full-results and exports for further analysis
Campaigns feature – this allows marketers and business owners to send cold emails campaigns for establishing connections to build backlinks for your website. This is an invaluable resource that most link building tools lack.
Priority customer support
 12. Ninja Outreach 
Ninja Outreach helps you target niche influencers, companies, bloggers, journalists, and other relevant people for your link building campaign.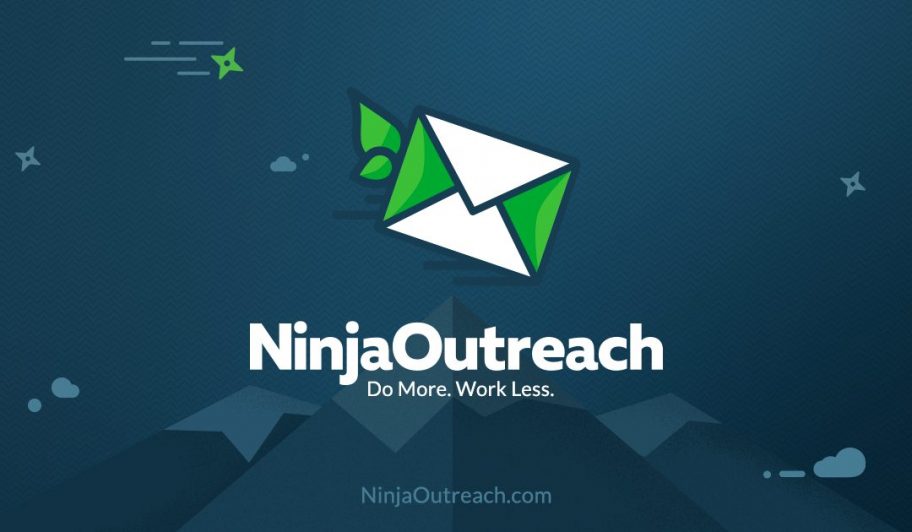 This tool comes with a chrome extension where you can use advanced queries on Google Search. Here, you can explore the internet for contact information, emails, personal profiles, websites, and social media profiles such as LinkedIn, Facebook, etc., for advanced results.
Like the other link building tools, Ninja Outreach can help with prospecting, outreaching, and influencer marketing campaigns. You can also send instant messages to your prospects, analyze social metrics, and save Google search results for later use.
Conclusion
As you work on creating quality content, you also want people to link to it – so it can raise the search engines' ranks.
The above link building tools will help you stay ahead of the competition and, most importantly, get high-quality, clean links from authoritative sites in your niche.
Try out the link building tools above and let me know what you think.