Here's are a leading list of Google Search Engine Ranking Factors that you should know if you want your website to excel in 2021. See your site loved by Google in no time.
What you're about to read are some of the most important answers to ranking factors in 2021.
But first, here's an introduction to Google Algorithm.
Although paid ads are a fantastic way to gain instant exposure on a search engine, it is also essential for a business to build organic rankings. With a sturdy presence in organic and paid ad search engine results, it is easy to enhance your visibility. Regardless of the industry, you are in; this is vital if you are looking to attract quality leads and propel results. So, what can you do?
Yes, it is almost impossible to control how search engines operate. But there are some important things you can do to boost your site's chances of appearing top in search engine results. And this is where Google Algorithm or search engine ranking factors come into play.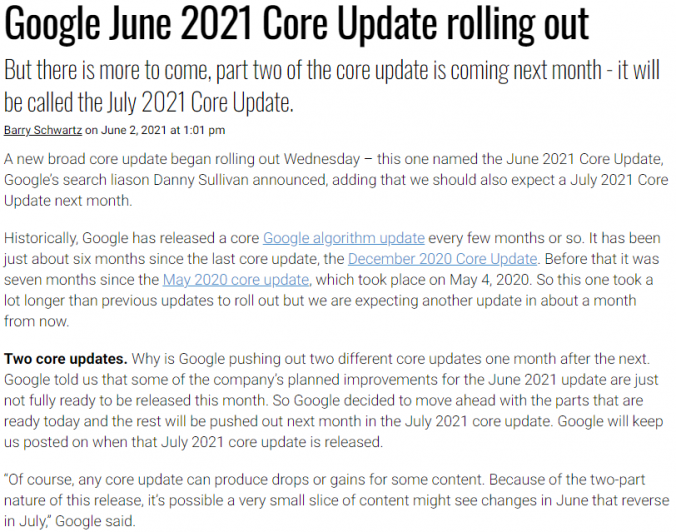 Now, Google search results depend on various factors, including the source's validity and the relevancy of the content. Similarly, search engines rank sources particular to each search.
They mainly do this to provide users with the most quality results from the most reliable sources. This is basically what Google Algorithm is all about. It refers to the parameters that the search engine uses to determine which pages rank higher in search results.
The Algorithm is one of the most sophisticated yet valuable formulas globally as it keeps changing all the time. When you think you have comprehended it fully, something new comes up.
However, by grasping historical trends and staying on top of what has changed, you stand the best chance to create and apply strategies that can lead to better long-term rankings.
To help you achieve that, this guide has done all the hard work for you, and taking into account both past and recent trends as well as various Google updates, here are the leading search engine ranking factors that matter.
SEO Techniques and How They Work
There are three main types of SEO techniques used to get higher rankings in search engines. They include;

On-page SEO
On-page SEO optimization refers to placing the keyword in the meta description and the title tag. The keyword phrase must also be included inside the main content on all the web pages. The method mainly concentrates on on-site content, headings, keyword usage, site structures, and external/ internal links.
Off-page SEO
Off-page SEO technique requires site owners to do other tasks outside their sites to enhance their search engine ranking. It is essentially a blend of SEO aspects that cannot be handled directly by a site owner because he has created backlinks or posted content on another related website. Here are some of them;
Guest blogging
404 link building
Resource link building
PDF Links
Posting in forums or Q & A sites with links to your site
Video and slide creation/sharing
Technical SEO
Technical Search Engine Optimization refers to the technique of touching up your site for the crawling and indexing stage. It doesn't affect the content or the design of your site. The main goal of the method is to optimize a site's infrastructure. Popular shopping portals like Alibaba and Amazon use this technique to achieve the best ranking in search engines. Here is a checklist of technical SEO;
You must specify your preferred domain in WordPress or Google search.
Optimize your 404-page ad robots.txt
Optimize the URL Structure (BiQ can Identify vital URLs to be selected as the pillar page for a keyword
Reinvent your website structure
Add schema mark-up for breadcrumbs.
Structured information on the homepage and other pages
Check your multilingual and pagination settings.
Structured information in posts
Use Google Analytics to check your canonical URLs
Submit your XML sitemap to Google
Check your site's loading speed.
8 Search Engine Ranking Factors to Rank High on Google
1. Semantically Optimized Content
Semantic SEO mainly concentrates on delivering relevant and meaningful answers to browsers' questions. It requires site owners to put more meaning and value into their content to design it to predict the target audience's primary intent.
Now, unlike any other content, these pieces do not concentrate on answering one or two questions. Semantically optimized content tries to forecast user's real intent and then delivers meaningful and actionable answers to the queries.
The Search Engine Ranking Factor's main idea is to understand why users are looking for specific content and then come up with information that the audience yearns for in your content. One of the main ways to do this is by using tools like BiQ.
BiQ's Keyword Intelligence allows you to research your potential target keyword. It gives detailed data on keyword volume, keyword competition, trends as well as related keywords.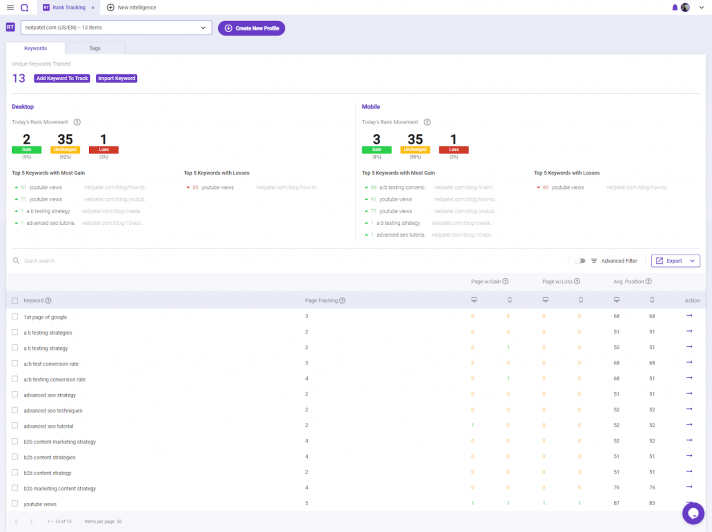 What makes the tool unique is its keyword analyzer feature that helps you ascertain why a user might be searching for a specific keyword in a search engine. This information will help you plan and craft your content in a design that answers your visitor's queries.
And if you are not too sure which keywords to use, you can filter the keywords based on their value. The higher the value of a keyword, the higher the potential of drawing more traffic to your site.
2. Answer to User's Search Intent
As mentioned earlier, to draw Google and other search engines to your site, on-page SEO is critical. Here you optimize each page on your site for the target keyword. By doing so, you inform the search engine what each page is about and what it is supposed to rank for.
Assign keywords to every page on the site. Avoid assigning the same keyword to two or more pages on your website as it might confuse Google and lead to keyword cannibalization. This is where various articles or blog posts rank for the same search query in search engines.
After that, use the on-page SEO checklist above to optimize the page. You can also use BiQ's Keyword Intelligence tool to find the right keywords that answer the user's search intent.

The keyword has an informational intent from the example above, which means the searchers are in the awareness stages.
Since the searchers are looking for more information, you can create informational content such as 'why are some of the prominent ranking factors?' and 'ranking factors examples'.
Scroll down and you'll be able to identify each keyword intent so that you can understand your target audience better.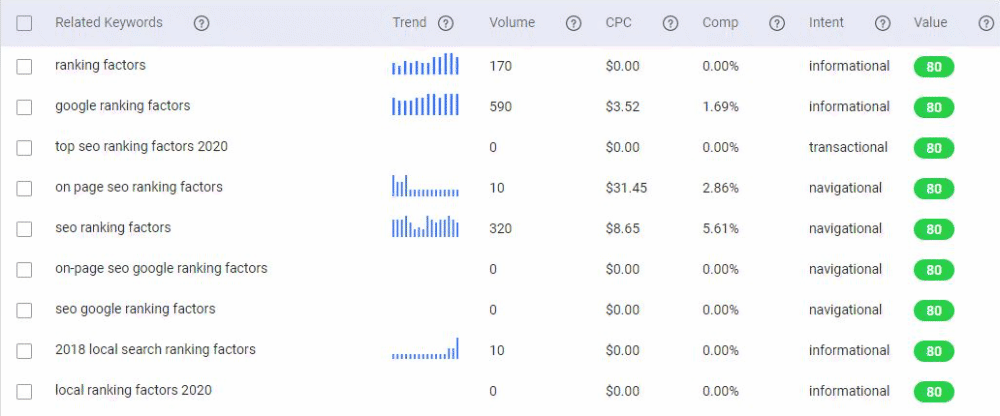 That is a great help because it eliminates assumptions and guesswork to identify the search's intent.
3. The freshness of site/content
The meaning of fresh content has been a bit cloudy, even among the experts. Fresh content does not refer to small changes or updates to existing pages on a website.
Though some considerable overhauls and changes to pages may enhance search engines' ranking, they do not fiercely enhance SEO. Fresh content means adding fresh and new pages. For instance, new blog posts add freshness to sites.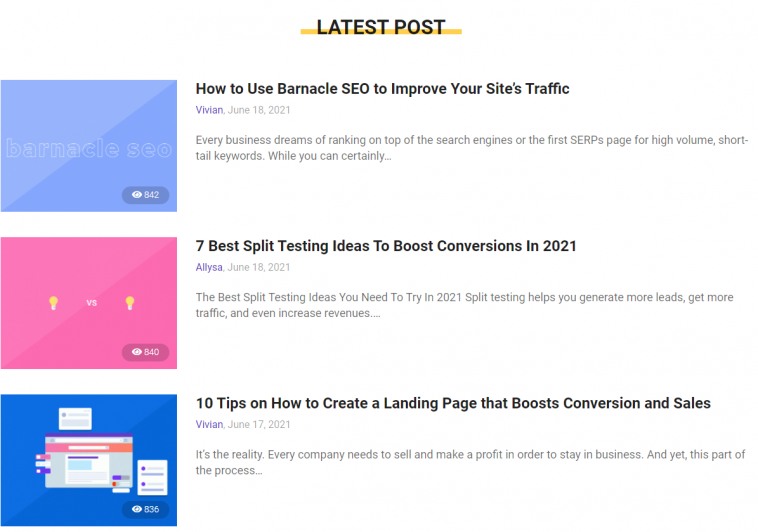 That said, brand new content helps sites target a more comprehensive range of words allowing you to include more long-tail phrases and keywords related to your industry. You can also use the new content to create links for your site for external and internal linking purposes, which is very important for SEO
So, what topic ideas should you go for when coming up with fresh content? Use the Content Ideas feature in BiQ's Keyword Intelligence to seamlessly and quickly find great ideas that will keep your readers hooked to your site.
Enter your keywords or phrases, and this tool will come up with a list of content ideas that you can use to prove a hit with your readers.

The best part?
All keywords come with a set of vital metrics that you can use when deciding which topics you want to focus on.
For example, you can use the search volume to determine a 'demand' for the topic. At the same time, the trends tell you if the topic is emerging. Keep an eye on what's trending to capitalize on it to get engagement.

It is not a secret that fresh content keeps people coming to a site. That's why if you have a news site that you check often, you will be discouraged to visit it and find no breaking news or new content.
So, engaging and fresh content will draw new visitors and keep old visitors coming back for more. Besides that, fresh content can also attract users who do not necessarily look for your services or products through re-targeting and careful content creation.
4. Mobile-Friendliness
This essentially refers to how a site responds and appears when somebody uses it on a mobile device like a tablet or smartphone.
A mobile-friendly website provides a great user experience by having a responsive architecture that fine-tunes the content such that it appears pleasing to the eye on every device.
And because more search engine searches are done on tablets and smartphones (actually 52.2% of internet traffic comes from mobile devices) than PCs, and the number is expected to grow even further, it is now more important than ever for sites to be mobile-friendly.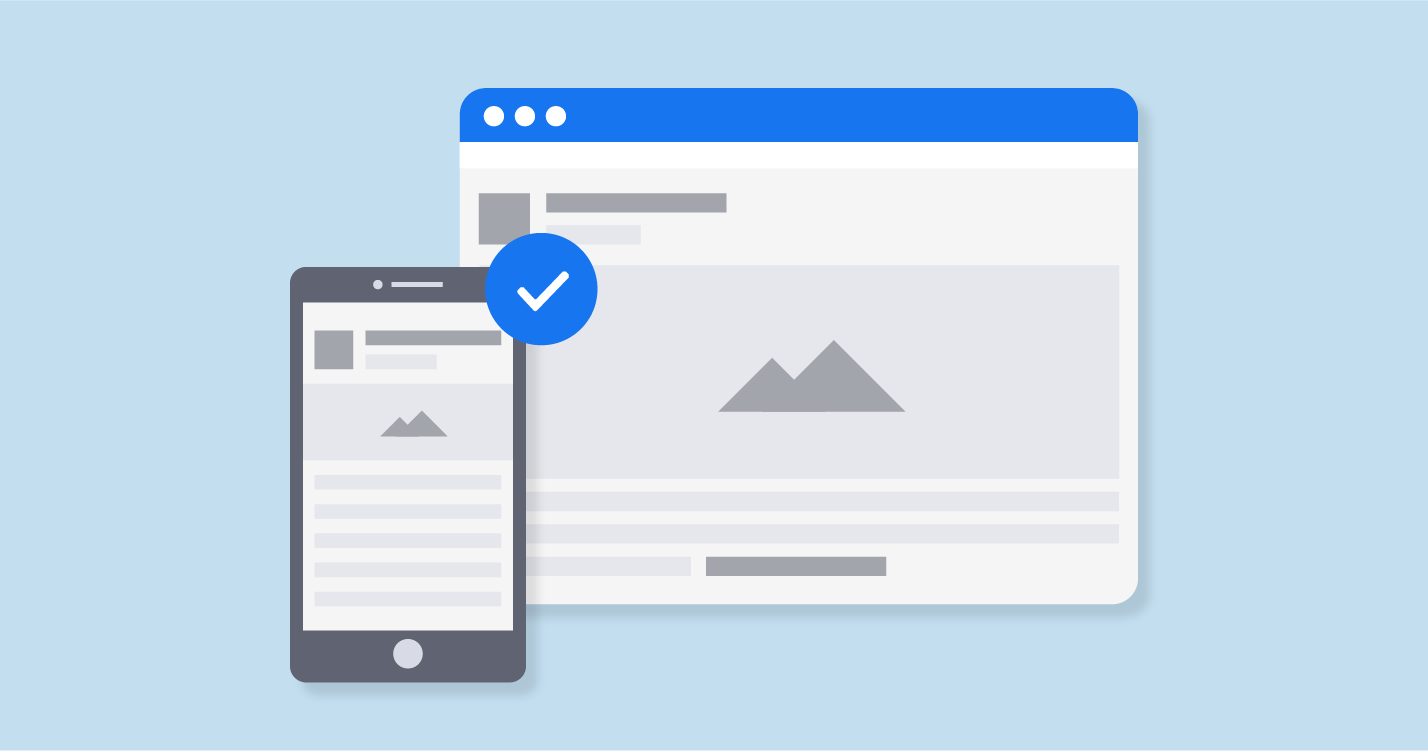 To confirm if your website is mobile-friendly and responsive to all screen sizes, you can submit your website's URL to Google's mobile-friendly test. It will show you how the site is performing as well as highlight any issues with the mobile version of the site.

5. External & Internal Links
Links are at the core of the World Wide Web. This technically means that they are an essential Search Engine Ranking Factor. Backlinks or external links tell search engines that your site is authoritative and credible.
The number of links pointing to your website is off-page factors that have a considerable effect on your ranking.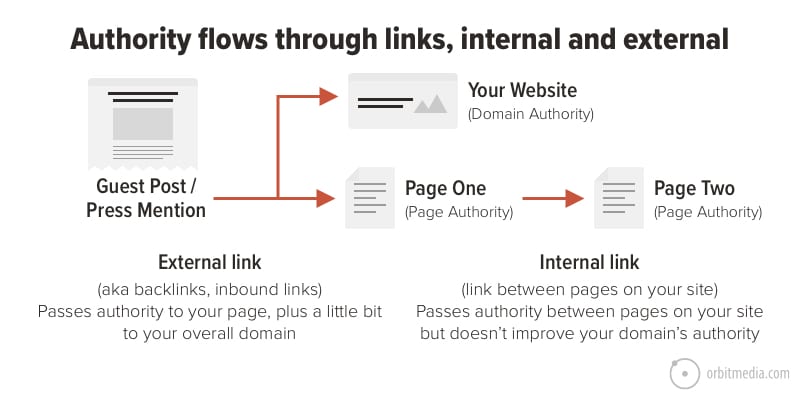 External links are the second most crucial Search Engine Ranking Factor after content. So, if you want to rank, plan on building quality backlinks for your website through digital PR, guest posting, and link acquisition.
On the other hand, internal links are links that direct visitors to another page on the same site. They help viewers stay on a site for longer, which may encourage them to purchase or become a follower. They enhance both site and page authority.
6. User Experience; Ease of Accessibility and Navigation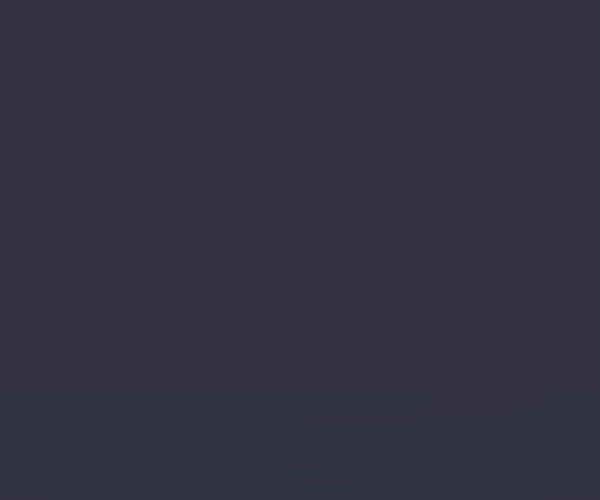 Google depends on users to help it ascertain which page they should promote in rankings. It observes how users interact with the results presented to them to determine pages that are useful and better to users.
Google uses RankBrain, an artificial intelligence tool to achieve this. User engagement factors that it checks include:
CTR (click-through-rate) the percentage of users that click on a result when it pops up
Time on-site; the time users spend on a page find finding through Google
Bounce Rate: The percentage of users who immediately leave a site after viewing only a single page
These factors help Google find out if search results are valuable to searchers. So, optimize your website as well as search snippets to enhance user engagement.
Use these to help your site rank higher;
High-quality website graphics and design
Site architecture that is easy to follow and natural
Use links to help users navigate through the site flawlessly.
Meta tag SEO to create compelling descriptions and tiles for your results snippets
Optimize the content for specified snippets in search
7. Page Speed
Page speed is another crucial Search Engine Ranking Factor. Search engines want to enhance users' experience on the web, and fast-loading sites and pages do precisely.
An important update about a search engine algorithm that affects mobile page speed took effect in July 2018. So, if your site does not load faster, forget about ranking better. Here are quick ways to make your pages load faster.
Choose a performance-optimized hosting solution
Compress and optimize your images
Reduce your redirects
Use asynchronous and defer loading for your CSS and JavaScript files.
Leverage a content delivery network
Eliminate unnecessary plugins

Google's page speed testing tool can help you see how your site performs when it comes to page speed.
8. Expertise, Authority, Trustworthiness (EAT)
A website's content should meet the EAT (Expertise, authoritativeness, and trustworthiness) criteria. Introduced in 2018 by Google, the criteria are essential for sensitive topics such as law, science, and healthcare. 

This excerpt is extracted from Google's Search Quality Evaluator Guidelines.
Aspects that can help boost your site's EAT score include citing renowned experts and referring to a reputable source such as ".edu" or ".gov" sites. Other factors that affect EAT include; On-page SEO, backlinks, and loading speed.
To improve your EAT score, you can do a content audit. Consider using tools like BiQ Content Intelligence to ensure your content is perfect.
Once your content is written, you want to know how it will perform on the search engine result page. You could publish it and wait a few weeks to see what happens in Google, or you can get an idea of how well your content will do immediately with BiQ Content Intelligence.
Enter your content URL and the target keyword in the Content Intelligence's search box. 

Content Intelligence will start to analyze your content and show you all errors that can be further improved. Make sure to switch to the Analysis tab on your top right corner.
The 'WordVector SEO' will show your keyword performance. While the 'Fundamental SEO' tells you the on-page SEO performance.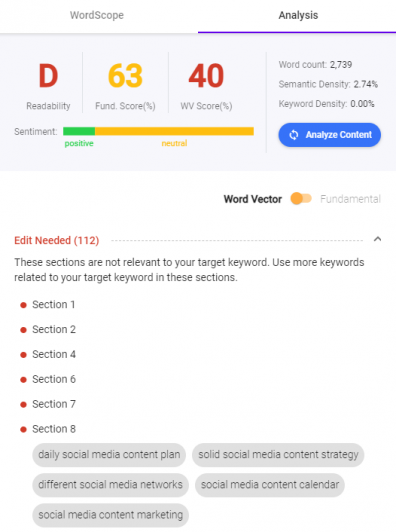 They're a lifesaver if you want a quick insight into how your content is performing. It will unveil all critical SEO errors in your content.
Both the 'Important' and 'Alert' tab shows errors that have impacted your search rankings. Start fixing the errors in the 'Important' tab because it needs your attention more than the 'Alert'. You will see a list of errors and the actions you need to take in order to fix them.
Start fixing them to improve your content performances today.
Wrapping it up
There you go! All that you need to know about SEO Google Ranking and how to use them to rank high. Now it is time to get down to work and implement them.
Whether you are optimizing an existing site or creating a new one, these Google Ranking Factors 2021 guides will make sure you cover all the important SEO bases.
Good luck!