An influencer marketing strategy is essential to quickly build your brand online and raise awareness among your target audience. Learn the steps to build an effective influencer marketing strategy in this guide.
Here are 7 steps to creating a successful influencer marketing strategy for marketers.
Keep believing the hype, fellow marketers. And there's no doubt an effective influencer marketing campaign can bolster your brand's credibility, extend your message, and impact your bottom line significantly.
People easily forget how a recent phenomenon like influencer marketing is now one of the most effective digital marketing tools. Instagram isn't even ten years old yet. But it's perhaps one of the best platforms to help improve your brand and drive your bottom line.
Since 2018, the global spending on Instagram influencers alone hit USD 5.67 billion. And the most recent statistics project this number to skyrocket to USD 8.08 billion in 2020. This evidence shows how much brands value influencer marketing and invest millions into it.
What Is Influencer Marketing?
Influencer marketing is simply the strategy used by businesses to identify people with a strong online influence on different industries and target audiences.
The brand enters a partnership with the influencer. And the influencer agrees to expose the brand's messaging or content to their audience.
Influencers usually have large and engaged audiences. Therefore, brands benefit a lot whenever revered influencers share or mention their messaging or content. This kind of exposure allows brands to get more content in front of their audience in a positive, meaningful, and natural way.
Influencer marketing relies more on gaining exposure to the right audience, not necessarily a larger audience. It's not just about working with people who have massive followings. Brands always want to work with influencers who have the right audience that they can connect with.
Influencer Marketing Trends in 2020 and Beyond
Due to the Coronavirus, people now spend more time at home, on their screens. Many viewers spend more time on social media and other online platforms, scouring for content. This trend has led to a quick boost in the emerging influencer marketing trend.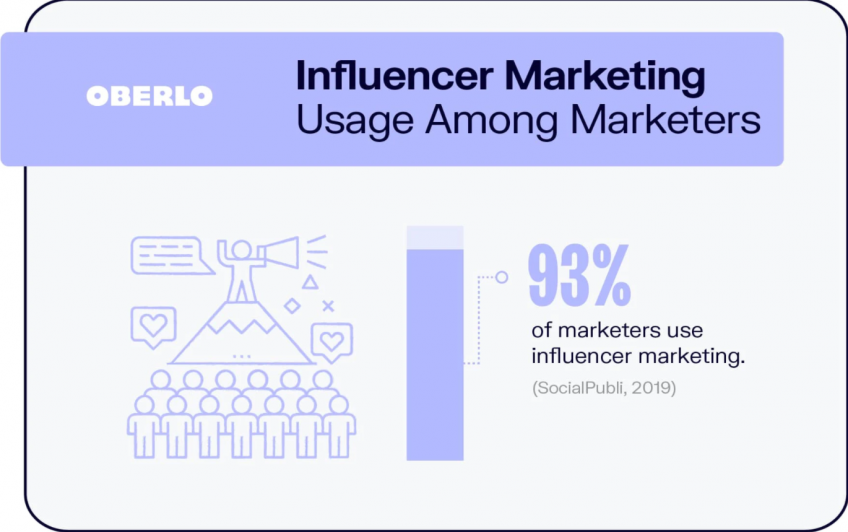 Both brands and influencers now favor exclusive, long-term partnerships. Key reports show that influencers prefer to have a more personal connection with the brands they promote. It allows them the opportunity to promote the brands in a more genuine and impactful way.
Influencers care about the quality of products they promote, above everything else. Therefore, they must take the content creators' and customers' feedback into account to actively get involved with the brand's marketing process. Anything less, and they will be putting their reputation on the line for promoting sub-standards products or services.
This kind of relationship gives brands more opportunities to monetize their partnerships with key influencers across multiple channels more strategically.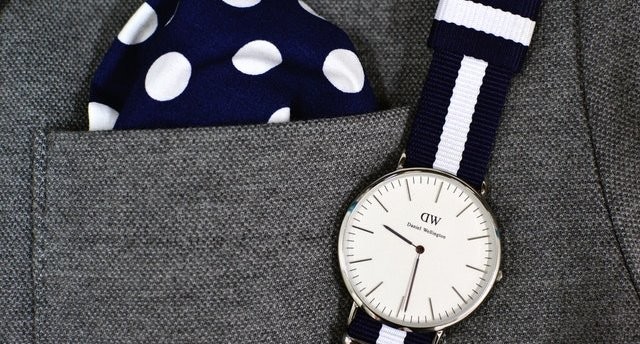 Influencers are also increasingly using professional equipment as a way of promoting higher-spec quality content. This investment in better quality equipment allows them to monetize their content beyond just social media platforms and act as consistent brand spokespersons across multiple channels.
This is a new era of influencer marketing. And while the norms are still developing, it's clear that the results will continue to stun and amaze both brands and audiences.
How to Build an Effective Influencer Marketing Strategy
Let's dive into the process of creating an effective influencer strategy for your business. These strategies should help your business manage all aspects of your relationships with influencers.
It will also ensure their success in helping you achieve your marketing and campaign goals, something every brand hopes to achieve.
Here's what you need to know:
1. Identify Your Audience
First thing first, you need to know who your target audience is.
According to St. Joseph Communications, 67% of marketers believe that influencer marketing is one of the best ways to reach a targeted audience.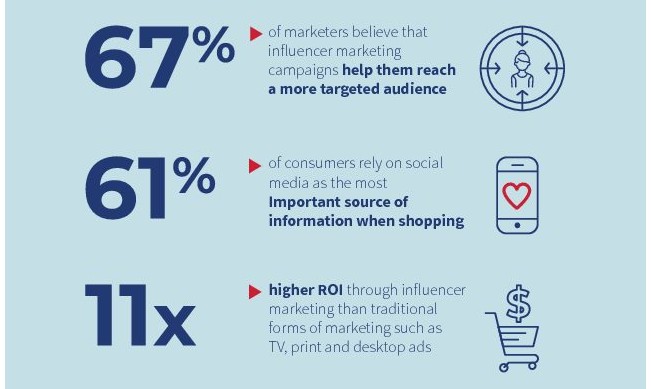 Do you have a specific target group to whom you plan to direct your marketing activities?
If so, excellent! But it's also best to consider that your target audience doesn't necessarily have to coincide with the one you generally direct your marketing efforts to – it can be a small part of it.
As a business, you may aim to reach a completely different audience to see how they interact with and react to your brand and its products or services.
For instance, if up until now, most of your clients' are women aged 20-40, using an influencer to reach women of age 50+ wouldn't be a bad marketing strategy. If anything, this might offer an excellent opportunity to acquire an untapped target audience.
Take your audience research to the next level by identifying what they are looking for on your website.
Use BiQ's Rank Intelligence to see what are the search terms your audiences are using to research your website.
All you need to do is enter your website domain in the tool. Then, select the country and language where your audience is based.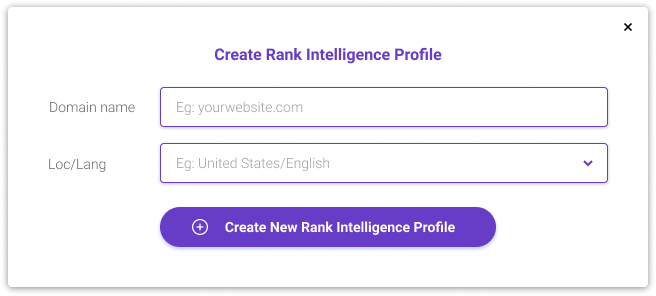 You will get to see all the keywords your website is ranking for together with the important insights such as search volume, cost-per-click, and competition, and so on.

Sort the keywords by search volume, and you will see which topics your audience is interested in. You may use the insight to find influencers that are in a similar niche.
Try the Rank Intelligence tool for free by creating your free account here.
Identifying your target audience is a critical process for every brand. Not just because it allows you to know who you want to sell your products to, but also to know the right influencer to help promote you and your products or services.
2. Understand Your Goals and KPI
Before inviting an influencer to promote your brand and expose it to a broader audience, you'll need to think about the goals you plan to achieve with it.
What do you expect your desired result to be at the end of the day? What do you predict your most essential and favorable outcome from the partnership to be?
Here are some suggestions to consider:
Increasing sales
Educating in specific product/service areas
Informing about changes or news regarding the brand
Promoting specific products/services
Improving/strengthening your brand image
Increasing brand awareness
Setting goals is critical, as it allows you to plan and develop the next steps of your marketing campaign. It also allows you to measure and evaluate the effectiveness of your activities.
To give you a better perspective, here are the top goals of influencer marketing strategies: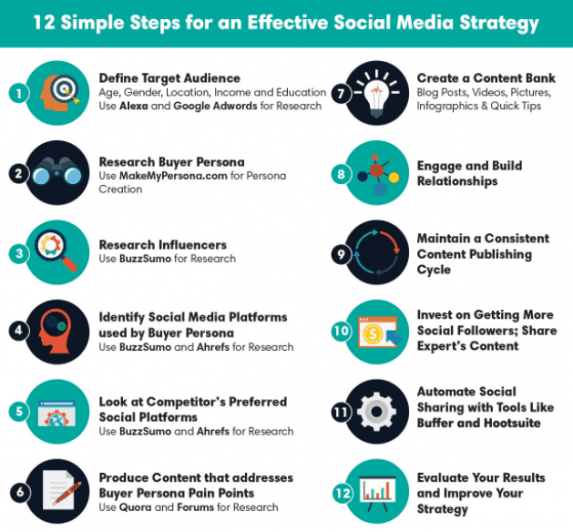 Remember, you can always mix and blend different goals – increasing brand awareness and promoting your products simultaneously.
3. Choose a Type of Influencer Marketing Campaigns
As a business, you must review and evaluate all social media channels to best meet your objectives.
Most influencers categorize themselves by their most popular social media platforms. However, many diversify their presence across different channels like Facebook, Instagram, YouTube, Snapchat, etc.
This multi-pronged tactic gives the influencer and brand they're sponsoring an opportunity to promote their message or content across multiple channels. Each channel always has its set of unique influencers and content formats that master different niches. Therefore, you must know the right type of influencer that fits your marketing campaigns best.
Instagram is by far the most popular social media channel for influencer marketing, according to a 2019 survey of marketers by Mediakix.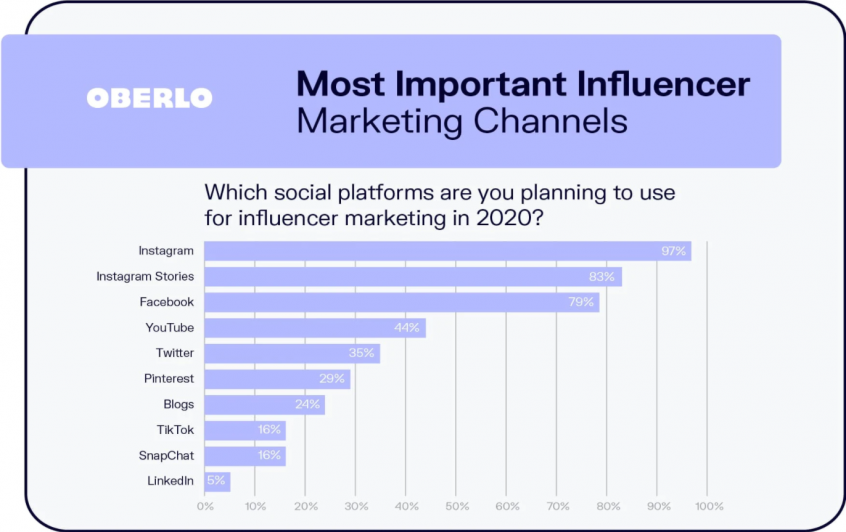 4. Find the Right Influencers
The key to having an effective influencer marketing campaign hinges more on the influencer you hire for the marketing job. Choosing the right influencer for your campaign depends on their engagement, their followers' quality, and the type of content they generally post about.
To be completely confident about the influencer you hire, ensure you have a list of other influencers you would like to consider for the position. Having a list of influencers to choose from provides you with the opportunity to find and hire the best pick in the bunch.
Also, remember to verify the following:
The influencer's range: numbers aren't always everything. But you still can't forget them. Check how many people the influencer can reach. Is it 50, 500, 50,000, or 500,000+? This should give you an idea of how many followers will see and possibly interact with your message on the influencer's account. Nonetheless, always emphasize the numbers.
The influencer's involvement: here, you'll have to check the quantity of the comments, subscriptions, and shares the influencer's comments about your business generates. The amount of comments and who leaves them is also just as important.
The influencer's values: you want to know the importance your influencer will share through their posts, messages, videos, etc., to see if they conform to your company's marketing standards.
Above all else, influencers gain their wide popularity due to their authenticity. It is precisely their authenticity that helps them dominate their specific industries and amass thousands of organic followings.
Therefore, you should always expect that their authenticity will dominate your marketing message. Don't expect the influencer to suddenly be very technical or exuberant when talking about your product when they always goof around and make humorous statements on their posts.
Some influencer and brand partnerships go beyond simply promoting a product. In Tara Milk Tea's case, Wanderlust and Co allowed her to create her own #WCOxTaraMilkTea collection.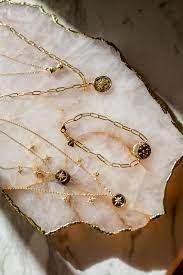 Furthermore, it's always best to take notes of the values the influencer promotes on different social platforms. Check how these values constitute part of or your entire business. Customers will judge you based on the prism of your message.
5. Reach Out to the Influencer
Now that you've finally decided on the right influencer for the job, it's time you contacted them and invited them to your brand. Ask them how they feel about collaborating with your brand.
Most social media influencers receive hundreds of brand requests to promote or market their products or services. Therefore, crafting the perfect and concise outreach message is crucial if you want to cut through the noise and get their attention.
Also, some influencers publish their contact information on their channels, making them easier to reach. But a growing number now uses managers or agencies. These intermediaries often field campaign requests and brand inquiries, going only for requests they believe best fit their clients.
Some influencers like @Zachking publish their content information on their channels.
Other suggestions to help you get into contact with your influencer include:
Engaging with them socially
Before you reach out to your preferred influencer, follow them on the different channels they're on, like and comment on their posts, and check how they carry themselves.
Reach out to the influencer
At this stage, you will contact the influencer directly or through their management team. Share with them your interests in working together. Provide them with a summary of your campaign, budget, and marketing capacity—should they agree to work with the brand, etc.
You will also want to know the influencer's own goals and their pursuits in this career. This information should help you better determine whether he or she is the right fit for the job. Do they want to partner with other popular influencers? Do they like traveling? Where would they want to go? See if you can find ways to help them achieve these goals through your campaign.
Don't just make this a partnership. You will also want to cultivate a strong relationship with the influencer before kicking off your campaign. The more the influencer feels comfortable working with you and your brand, the smoother their creative process will promote your business. If done right, it might also be the beginning of a long-term relationship.
6. Communicate Goals and Expectations
Influencers know precisely how to deliver messages to their recipients. Naturally, you'll need to give them some free space to allow them to deliver your message in their own format. However, a few things will have to change to avoid misunderstandings from either party about the campaign process.
Determine what time and day or week, and how many times your content will appear on their social media posts. Moreover, you must ensure that the influencer portrays your products or services positively and within an acceptable context.
You should also be in agreement with the influencer on their overall online presence before and during the campaign. The influencer must refrain from mentioning your product or service in a harmful manner before or after the campaign launches.
They must also desist from promoting your competition at the same time they're promoting your brand or shortly after. It wouldn't make much sense if, right after marketing your brand, the same influencer associates with your competition to market their brand.
7. Track and Analyze Your Influencer Campaigns
If all goes well, this should be the last step of your influencer hiring process. Depending on the goals you set, there are specific tools you can use to track and analyze your influencer's campaigns to see if they are effective.
To measure whether and how your brand awareness campaign changes after hiring an influencer, you can check trends in the number of mentions about your brand online and other analytics tools. These include:
Facebook Insights
Instagram Analytics
YouTube Statistics
Google Analytics
You can also measure how the campaign worked in meeting your sales goals. Do this by checking:
Number of new inquiries
Data from tools examining traffic and conversations from your site
Number of customers who filled out your form
Data from CRM
Number of demos
Number of trials registered
These analytics tools and trends should help you determine whether your partnership with the influencer is effective or not.
Do you need to make some changes to your campaign approach? If so, what? Are the trends moving in a more positive direction? What can you do to make it even more effective? These questions should help you reach a more decisive conclusion.
Final Thoughts
Each brand with an influencer will likely be different, especially regarding their campaign tactics. The right influencer marketing strategies can help bolster your campaigns and help you reach a much wider audience than before.
Nonetheless, always remember that each campaign is different, and different influencers approach campaigns differently. The steps mentioned above should help point you in the direction of the right influencer for the job.
Other than influencer marketing, you can also check out this post on how to drive more new users to your website.
Back to you: is there any other influencer marketing strategy that you found effective? Let me know in the comments!