What are backlinks? Learn what it is and how you can start building more links with these five easy ways.
What is a backlink? Why is backlink important? How to get backlinks?
These are the most common questions that revolve around backlinks.
As we know, Google has more than 200 ranking factors. And it's almost impossible to focus on every single one. But some factors weigh more than the others. One of them is backlink.
In other words, backlinks can significantly improve your rank on Google in the relevant search.
According to Moz's study, 99.2% of all top 50 results have at least one backlink to their page.
That said, today, I'm going to share the backlink definition, its importance, and how you can use backlinking to boost your website ranking.
Let's start!
What Is A Backlink?
In short, backlinks are links that point from other websites back to your own.
For example, you wrote an article about your product, but you did not have content for your product reviews, so you add a reference link of your customers that has written about your product. If they give you a link back in return for featuring them, it will be called backlinks.
How Do Backlinks Work?
Google prefers to rank articles that have more links from others.
Why?
It is because it looks more trustworthy than those that don't have any links.
Just imagine backlink as a vote from other websites. Each of the votes tells about your website to search engines that your content is valuable and useful. The more votes you get, the higher your website will rank in Google and other search engines.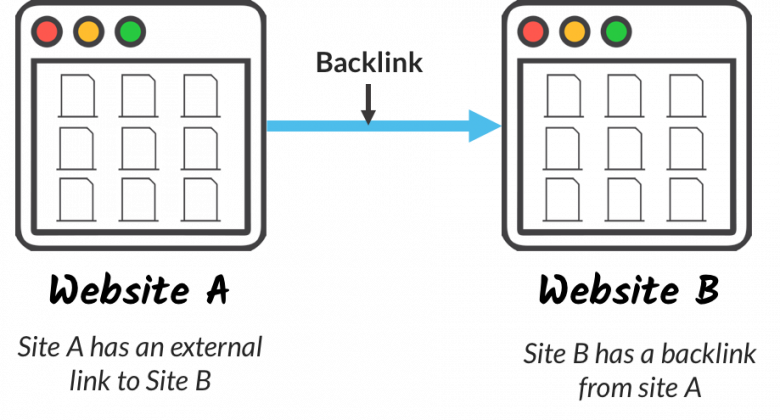 What Types Of Backlinks Are Valuable?
Always focus on quality.
One quality backlink is worth more than 100 spammy or low-quality links. We'll look at four things that make backlinks great.
They'll help you understand what backlinks you should strive for are.
You can then use strategies to target them to rank higher.
Domain Authority
The domain authority plays a massive role in backlinks.
Getting a backlink from a big website like Entrepreneur is a lot more valuable than getting a backlink from some unknown website.
The reason for that?
They have many existing backlinks, lots of traffic, and they are established as trustworthy.
Google knows for sure this isn't a spammy attempt to get a backlink.
Instead, your content must be highly relevant and valuable if they linked back to you.
However, it's almost impossible to get a backlink from these sites.
Instead, it would be best if you worked your way up, starting with smaller blogs. It'll make the process a lot easier and faster.
Backlink Type
There are two types of backlinks – dofollow and nofollow.
When you link back to someone, it's automatically a dofollow.
You can easily spot it on any website.
It's a basic link in HTML code too.
Google bots crawl through these backlinks. They register who is linking to who and adjust rankings accordingly.
This type of backlink won't help you with SEO whatsoever.
This link is created to mark links Google shouldn't follow. You should use them in these areas of your website: bog comments, sponsored content, and widgets.
They prevent spammers from using black hat SEO tactics.
They don't improve SEO; however, they aren't worthless. Aside from eliminating spammers, there are two reasons to use them:
Natural backlink profile – having only dofollow links looks suspicious. Aim for 30/70 nofollow to dofollow ratio
Exposure & dofollows – people can still click on nofollows and get to your website. You'll get more traffic and increase the chances of growing dofollows
So, how do you build nofollow links?
It's the same with every other website provider. Switch to the HTML code and mark your backlink as nofollow.
Backlink Position
You can put a backlink in a couple of places.
Header
Content area
Footer
The backlinks with the highest value are in the body of your content.
That's the part of your website people read and are interested in. They're more likely to click on them there.
Anchor Text
The anchor text is a label of the link.
It's that highlighted text you can click on to get redirected.

Most businesses don't pay it any attention. They use random words for anchor text without giving it any thought.
However, as it turns out, it can hurt your rankings.
It would help if you always tried to put keywords in the anchor text. It'll make your content more relevant, and you'll rank higher.

Even though you can't influence the anchor text for your backlinks, you can influence internal links and backlinks on your site.
Make it easier for Google to understand your website and rank higher.
Learn more about anchor text optimization and boost your ranking.
How to Start Getting Backlinks?
Backlinks are crucial for SEO.
They'll help you rank higher, establish you as an authority, and increase your traffic.
Unfortunately, if you're like most businesses, you have no backlinks.
Let's fix it and make your business stand out. Discover six ways to start building valuable backlinks today.
Steal Your Competitors' Valuable Backlinks
This may not be the most ethical way. But if your competitors have the same opportunity as you, I bet they would have jumped on it.
To get your competitors' backlinks, run a search on your competitors' backlink profile. I use BacklinkGap as it's a free backlink checker tool.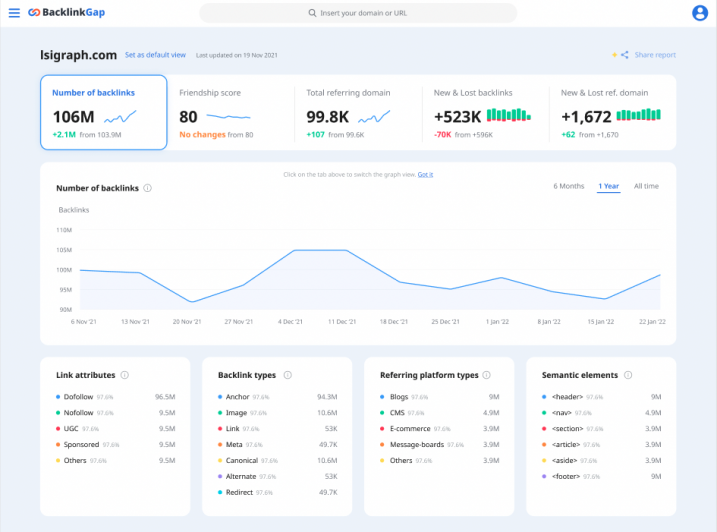 Plug your competitors' domains or pages into the tool and retrieve all of their backlink data. With the data, look for backlinks from highly-authoritative websites.
When you've filtered and picked out the relevant websites, reach out to them and see if they would be interested in linking to your site instead.
And that's it! It's as simple as that.
Focus on Creating High-Quality Content
I have always emphasized the importance of creating useful and valuable content. And, I know it's cliche, content is king. Well, it's true.
In fact, Google favors a website that can match and deliver the right content to its users.
Furthermore, no one will want to link to you if you do not have something worth linking to you.
So before any other steps, make sure you create content that is useful and something that others would want to link to.
It doesn't need to be 100-page content. The main point is this – it should be worthy of being linked.
Your content must answer your readers' questions, be easy-to-understand and optimized.
You may use Content Intelligence to create such content.
It will guide you as you write your optimized content.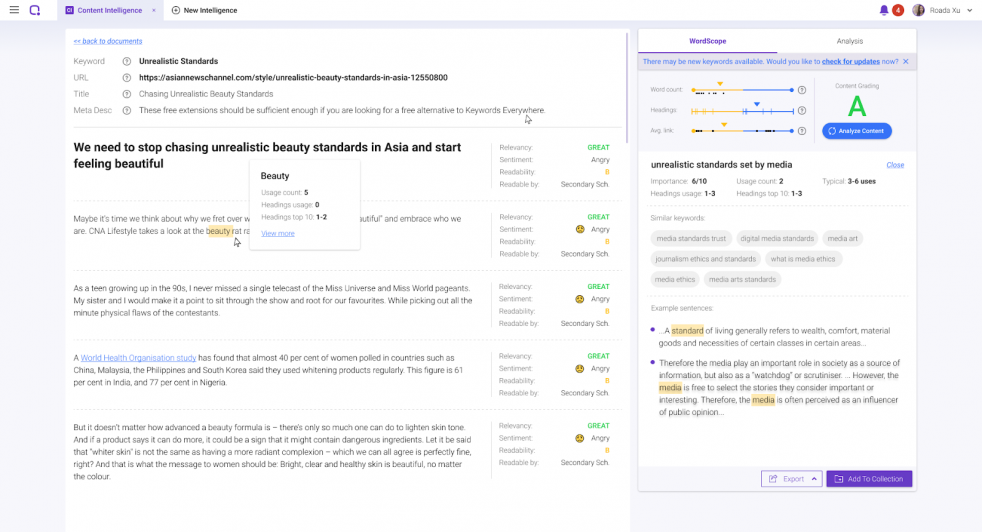 Assuming that you have a great keyword in hand, you need to know what goes inside your content. The typical practice for a content writer to do this is to hop over to Google, type the keyword in, and open a dozen tabs consisting of the top articles.
The problem is it takes so long, and human observation is prone to error. This is where BiQ Content Intelligence comes in handy. For any keyword of the document created, the tool analyzes it with the top-performing organic content on Google.
Better still, it gives you a breakdown of your keyword in terms of usage, similar keywords, and example sentences.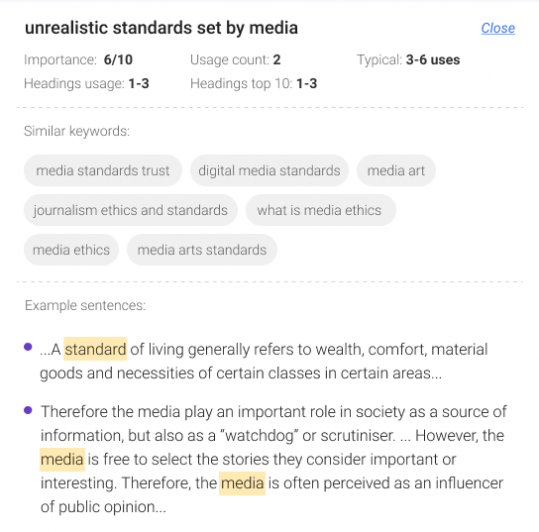 They should be the go-to-source that shapes your article as you write. For example, if you're writing about "unrealistic standards," just running a Wordscope analysis can get you similar keywords like media standards trust, what is media ethics, and so on.
In other words, you can't hope to satisfy searchers who are looking for unrealistic standards without writing about these similar keywords.
You can also make use of the keywords to craft your outline! That's an example of killing two birds with one stone effectively.
Once you have the fundamentals in place, it's time to try the other backlink strategy.
Link Externally & Inform
"You linked back to me, and I link back to you."
It may seem too good to be true. However, stats show something different.
"73.6% of websites have reciprocal links." – Ahref.
The reason behind it is simple. Why wouldn't you help someone who has helped you and was friendly?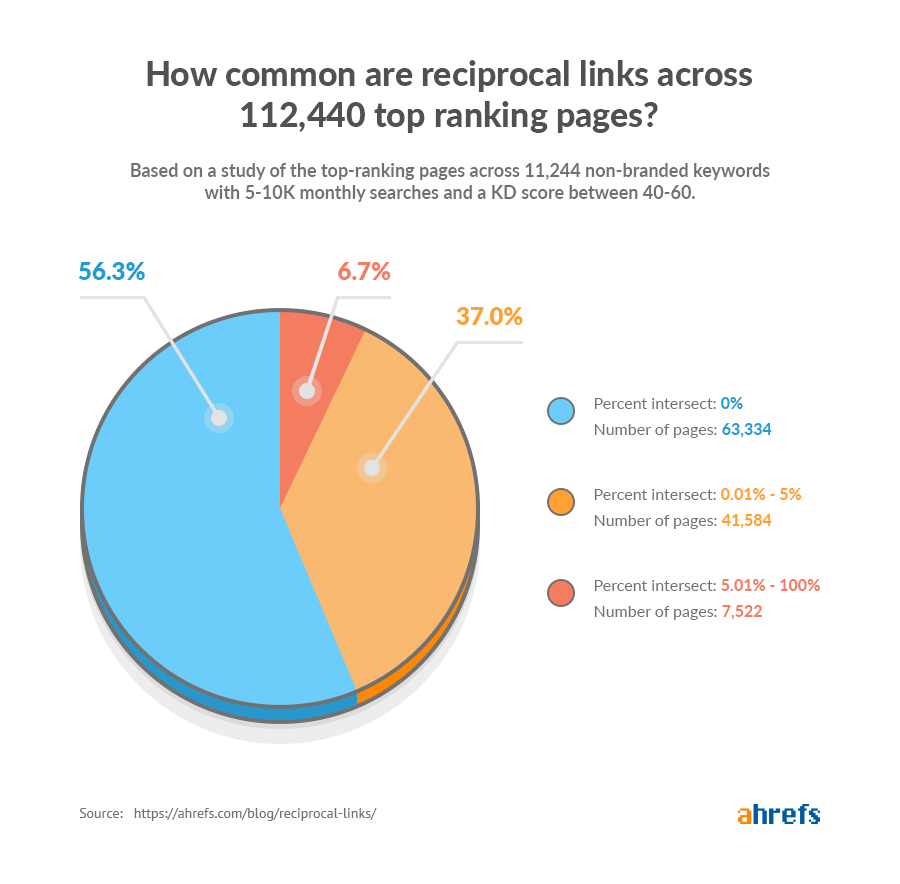 It'll help you build relationships with others too.
Link back to a website that is in the same niche and is a similar size. Inform the blogger you did so and ask if they could do the same for you.
This is a simple strategy that can generate tons of backlinks.
Building Relationships & Establishing Authority
It's tough to get backlinks when nobody knows you. How should people link back to someone who they don't know?
Put yourself out there and create relationships with others.
You'll quickly get more publicity, traffic and backlinks will start falling to your feet.
The easiest way to build relationships is through social media.
Be active, post new content regularly, and engage with your audience. Start building an audience that likes you and shares your content.
As you grow, you'll become popular.
This will help you create new friends and opportunities to write guest blogs for them (more about that later).
You'll slowly establish yourself as an authority that others look up to.
Your content gets tons of shares, and you'll turn your website into a backlink generator.
Check out these 20 social media marketing tips to improve your business.
Guest Blogging
Guest blogging is one of the best ways to get backlinks.
It'll help you put yourself in front of the websites' audience, gain exposure, and get tons of traffic.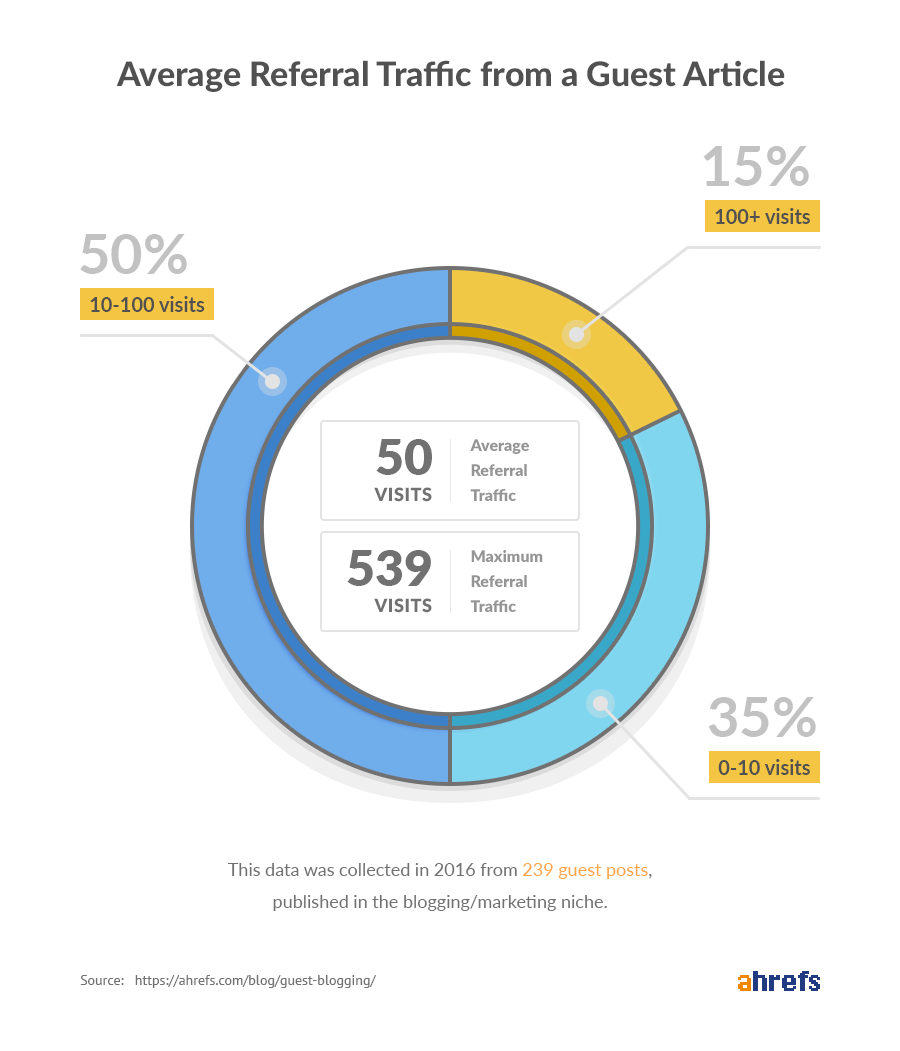 Imagine being featured by a top-notch website with thousands of readers. If their readers like your content, they won't hesitate and come to your website for more.
You'll also build a backlink or two.
How To Guest Blog?
Guest blogging isn't something rare. It is one of the oldest link building tactics.
"60% of blogs write 1-5 guest posts per month." – OptinMonster
The concept is simple – you offer to write blog posts for others. They publish it. You link to yourself from that post.
There are three ways to find guest blogging sites.
Type "guest blog" to Google – you'll see many websites where you can write guest blogs. Pick the ones that suit you the most and are within your niche.
Look for guest bloggers – type into Google the names of the guest bloggers you've seen in the previous step. You'll see where they blog and can get inspired.
Reach out directly – find blogs you like and reach out to them through email.
The last option is the hardest one; however, it can bring a lot of rewards.
Be prepared for rejections, though. They'll surely come. However, don't give up.
Go to another blog and try again until you find the right one.
When you find the right blog, it's time to create a blog post for it. Give it your best to make it your best work.
How to find the topic to write about?
You can easily do it with keyword research. We'll be using Keyword Intelligence, an SEO tool you can use for free.
Sign up for a free account at Keyword Intelligence and type in the topic you want to write about.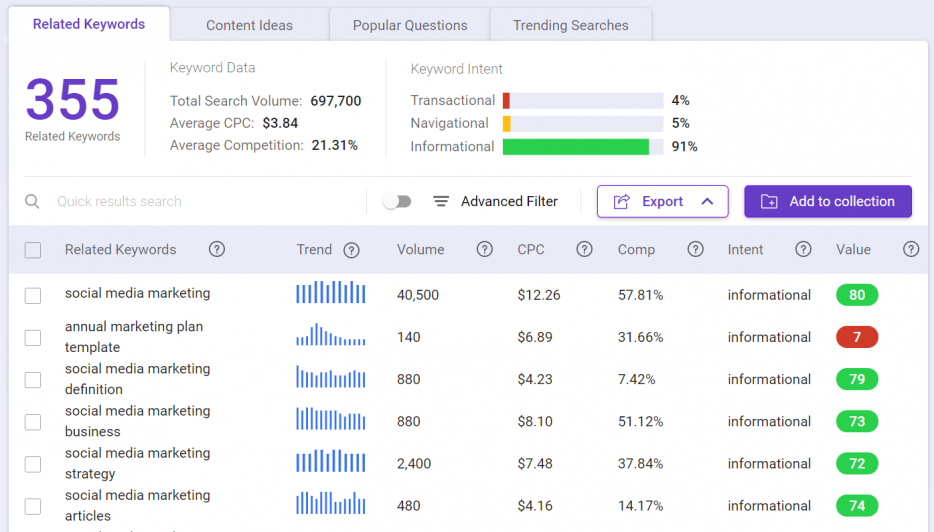 You will see all keywords come with vital insights such as how many people are searching for the keywords, the searcher's intent, and so on.
I would recommend you to use long-tail keywords. Long-tail keywords will help you get an intent-focused audience.
Just click the Advanced Filter. Then, select the level of keywords length. You may also choose the level of your long-tail keywords relatedness to your main keywords.
If you are unsure which keyword to use, you can sort the keywords based on their value. The higher valued keyword means it can potentially bring more traffic to your website at a lower competition.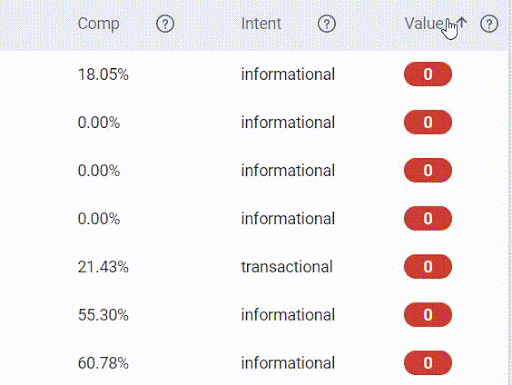 The second part of great content is optimizing it.
How To Optimize Your Content?
If your readers get confused, they'll leave.
You must make your writing clear, concise, and to the point.
You could hire an editor or use Content Intelligence and improve your content with the newest AI technology.
BiQ Content Intelligence provides you with the best content-driven strategies, which are SEO-friendly. While you write in the block editor, you will also be getting interactive writing tips to help you.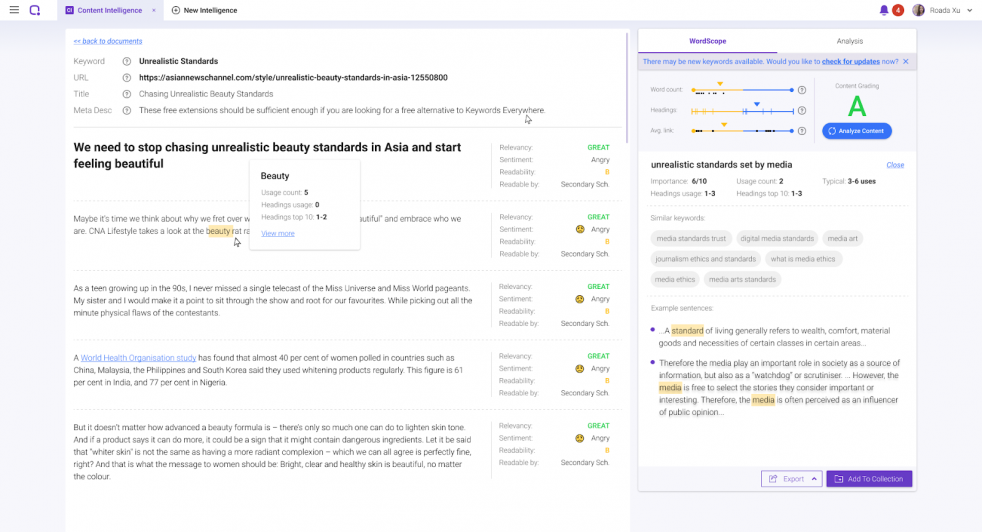 You will be able to see BiQ's Content Intelligence real-time text editor see your "content grade" and keywords count that tells how relevant your article is. You'll also quickly see if you've included enough keyword density.
When you insert a word or phrase included in the terms suggested by BiQ, you'll notice that it will be highlighted in yellow.
If your content isn't A yet, you can make the necessary edits to take it there. But it's important to note that an A content grade does not represent that your article "will rank number one on Google."
Hit the right audience by targeting the right keywords and deliver the message in the easiest way possible.
It'll help you rank higher and build backlinks.
Write Testimonials For Other Website
You may be wondering, "Why should I help my competitors?"
Writing a testimonial for your competitors seems counterintuitive. However, as it turns out, it's an excellent way to build backlinks.
This is the easiest way to get guaranteed backlinks. It's a small contribution to your competitors, but it's worth it.
The Conclusion
Earning backlinks is an essential component of off-page SEO.
Generally speaking, the more relevant, high-quality backlinks you have pointing at your website, the better you will rank in search results for your targeted keywords.
But that doesn't mean that you should go out and acquire links from every high authority website. Google will still put a high priority on content relevance.
So while it may good for your clothing store to get a link from your digital marketing blog, it may not help you rank any better.
Keep in mind that quality is more important than the number of backlinks.
Use the steps that we have discussed to help you get more backlinks, increase your rankings, and boost your traffic.
How do you get backlinks? What have you applied and proven successful? Let me know in the comments!