How do you promote your blog? Here are 15 ways to promote your blog to get your page up to the search engines' top.
How To Promote Your Blog: The Complete Beginner's Guide
Writing your blog is just the beginning. All the effort put into setting up your blog will go to waste if nobody sees it.

That said, it doesn't mean sharing your blog on your social media will be enough because there is so much more you can do besides that. Also, it doesn't end there.

Here's the good news: in this article, I'm going to share with you some strategies you can use to promote your blog and increase your traffic, as well as how you can execute them.

Let's dive in.
15 Ways To Promote Blog
1. Build A Successful Email List
An email list is a great place to promote blog. Those people who subscribed to your list are basically fans of your content who were elected to get emails from you. Every time you publish a post, email your subscribers about it, and you will get traffic to the post from them.

But there's so much more it can help you with. It's especially useful for generating more revenue and maximizing sales with a whopping 4000% ROI.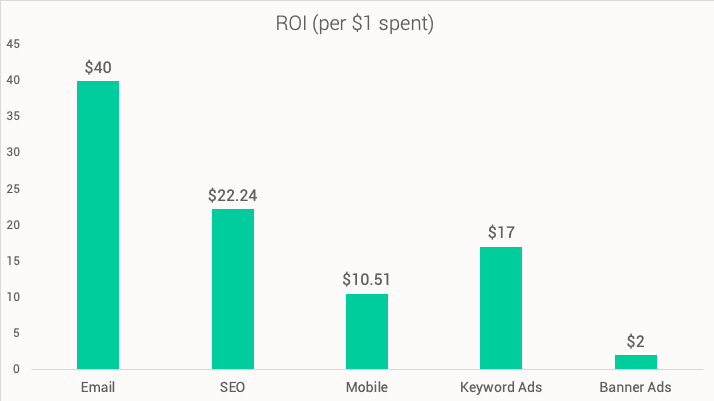 Building a list from scratch obviously takes decent web traffic, so it's definitely not an early solution if you do not have a decent number of subscribers yet. Nevertheless, sharing your content regularly to your list will help you build a great relationship with your subscribers.

Now how do you build an email list?

There are many strategies to build your email list, including giveaways, contests, or pop-ups.

The best way to build an email list is to give your readers something of value for absolutely no price. And If they want to get it, they need to sign up for your email list. This can be anything, whether it's an e-book, online course, or cheat sheet.
2. Promote Your Blog Through Newsletter
A newsletter is exactly what it says… News regularly sends to your email list.

It's an effective email marketing strategy that will help you get more visitors, increase time on site, and even grow your list.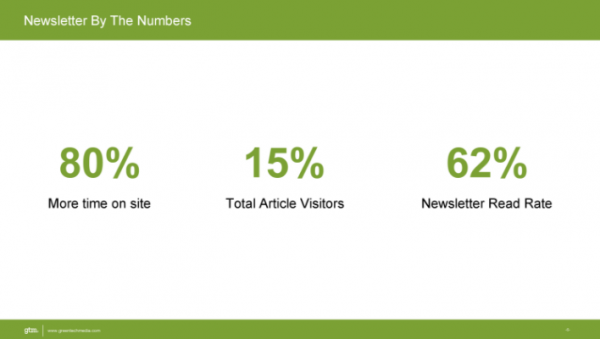 The most important rule you must follow is to make it informational-driven.

Many bloggers use newsletters to push their products and increase sales. But this could backfire your effort or, even worse, your email may end up in the spam folder.

That's why you should make your newsletter informational-driven. But, make sure not to reveal too much information.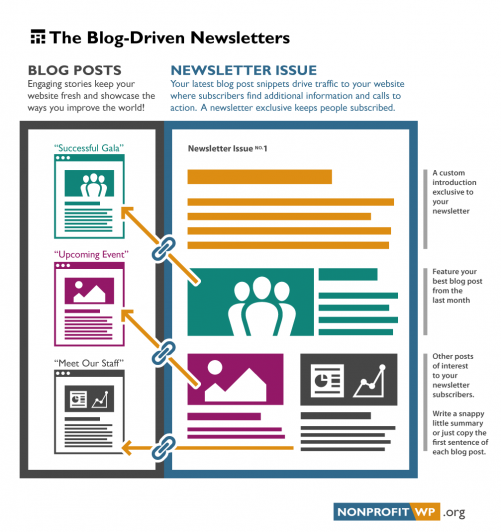 Arouse curiosity, and if readers want to learn more, they can go to one of your blog posts.

It's an excellent strategy to promote blog.
3. Search Engine Optimization
SEO creates a vital part of every successful blog.

If you want to read a blog post on the Internet, you go to Google, search for the topic, and pick one of the top-ranking results, right?

That's why you should put all your efforts into perfecting SEO and ranking high. It's by far the best strategy to promote your blog.

But SEO isn't as easy as it may seem, and it's definitely not a quick fix. It's rather a long-term, never-ending process.

There are three main categories of SEO – On-page SEO, Off-Page SEO & Technical SEO.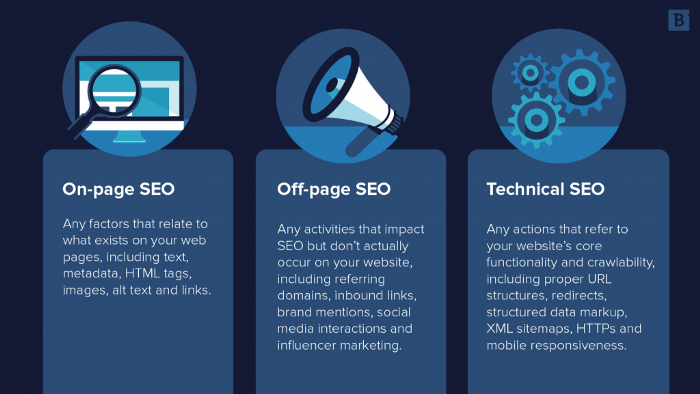 You should perfect each of them. The most vital strategies that will help you improve SEO and rank higher are:
Step 1: Target a keyword that has organic search traffic potential.
Keyword research is fundamental for your SEO success. When your content ranks for your target keywords, that's when your blog traffic begins to soar.

You can research your potential target keyword using BiQ's Keyword Intelligence. It allows you to gather data on keyword volume, trends, keyword competition, related keywords, and more.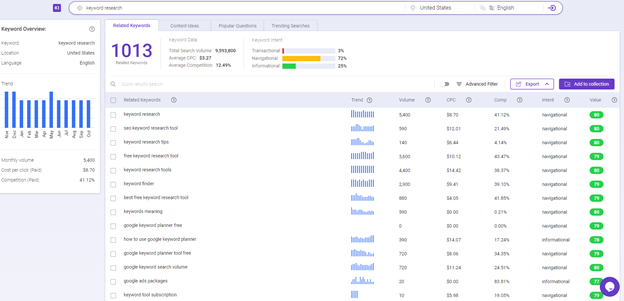 What makes BiQ's Keyword Intelligence stand out from the rest of the keyword research tools on the market is the keyword analyzer feature. It helps you see why someone might be searching for the keyword in the search engine. With this data, you will be able to plan your content in such a way that meets your users' needs.

If you are unsure which keyword to use, you can sort the keywords based on their value. The higher valued keyword means it can potentially bring more traffic to your website at a lower competition.

Interested in learning more? Head on over to this post on SEO keywords and keyword research.
Step 2: Optimize your content for readers and search engines
To rank well and get the traffic you want, you need to write content that is purposeful and relevant to your target audience. With that, they will find your content useful and stay longer on your website. This will give a positive signal to search engines.

Here's a reliable content optimization guide you can use. You might also be interested in learning how to use the topic cluster to boost your traffic.

SEO is the base of any successful blog. Strive to make it perfect to promote your blog.
4. Create & Include Cool Visuals
We love visual content and visuals like images and videos.

That's why you should prioritize using visuals throughout your content a lot. And by a lot, I mean every 75 – 100 words of your blog posts.

The reason behind it?

You get 2X more shares on social media, which is extremely important to promote your blog and get more traffic.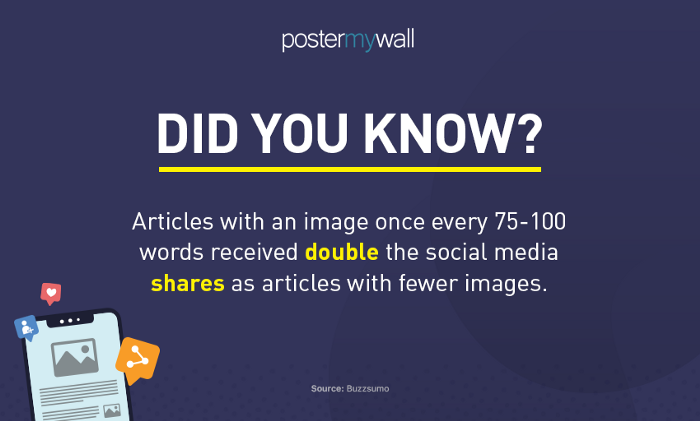 Videos combine visual and action, two things our brain can't resist. That's why videos are so popular, and demand for them is still rising.

Make sure to include a lot of visuals throughout your blog posts. It'll greatly enhance the quality of your content and help you promote your blog.
5. Upgrade Old Content
Technology is moving at the speed of light. There are new trends, and what might have been popular way back may not be right now. That's why you must update your content regularly.

Make it up-to-date and make sure you're giving your readers relevant information.

If you do it properly, you can be expecting a massive traffic boost after the updating.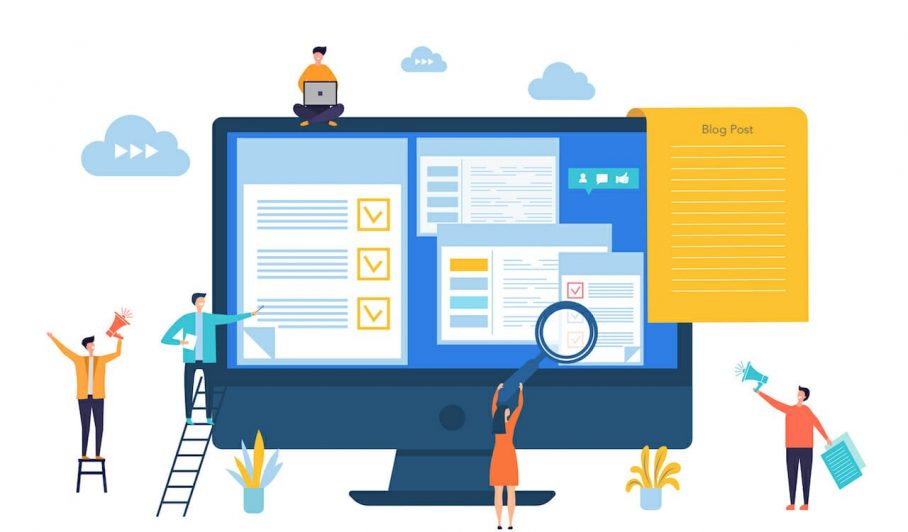 Google sees that you try to deliver up-to-date data, and it'll reward you accordingly.

Here are some tips to help you update your old content:
Update the data. Check the research or stats accuracy to reflect new research or information.
Link to new relevant content. Internal links will improve your site structure and are a good way to make your readers stay on your website.
Eliminates any broken links. Make sure to check if your outbound links are to recent and existing pages because broken links are bad for SEO and your user experience.
Give visuals makeover. If you included any visual information, update it to the latest version. Better still, include new exciting images to give a new breath to your blog.
6. Include Content Upgrades
A content upgrade is basically something you offer as a bonus to your blog post. These could be a guide, e-book, checklists, templates, or infographics that you can give away for free in exchange for your visitors' email addresses.

It is a great way to encourage people to subscribe to your email list as it grabs them as they're reading and engaging with your post.

Another advantage of giving away free content upgrades is that when users find it useful and relevant, they will share it with their friends. So it is important to make sure you deliver the content upgrades that you promised.
7. Produce Valuable and Share-worthy Content
People love to share valuable and purposeful content. In this way, you don't need to ask people to share your content. Instead, they would definitely be willing to share.

Creating valuable content is a crucial tactic in growing your blog traffic organically. But creating valuable content could be harder than it used to be.

To add value to your content, you really need to understand the audience's challenges, hopes, interests, etc. This allows you to generate the content they're looking for.

The second thing is consistency. Make sure to stay consistent, use the same tone of voice and talk to your ideal customers. It's also crucial to publish blog posts regularly.

In fact, blogs that publish 16+ blog posts a month see 3.5X more traffic than those who don't.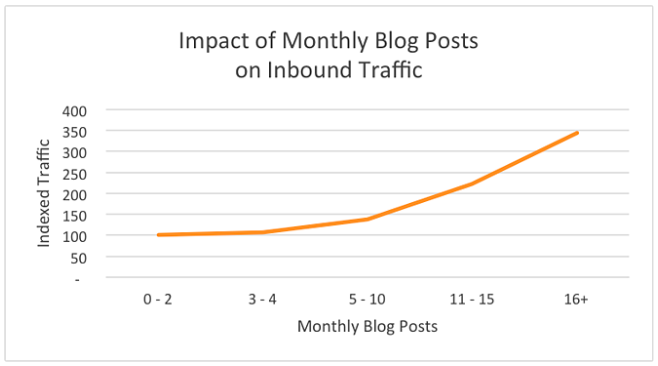 Producing new content can be an excellent way to promote your blog and show your readers that you are dedicated.
8. Go Where Your Audience Is
If you want to make your blog popular, you must get some traffic into it.

An easy way to do that is to share your content in the places where your ideal customers hang out and spend time.

The most popular place is social media – we spend 3 hours a day on average.

For instance, if your target audience is visual artists, you'll most likely turn up to Instagram.

Just make sure to find where your customers hang out and share your content there. If you don't know where to start, go to Facebook. It's the most popular social media platform, and you'll surely find your target audience there.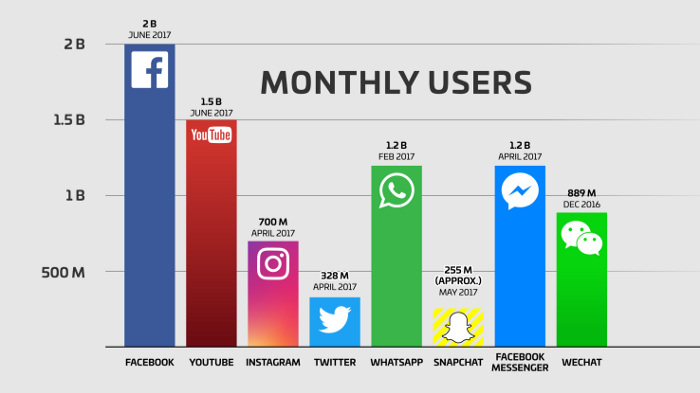 Be sure to concentrate on one social media and give it all your attention. It's much better to perfect one platform than to be above-average on all platforms.
When you find where your target audience is, promote your blog there and get all the traffic.
9. Facebook Ads & Retargeting
If your budget allows it, you can run social media ads to promote your blog.

They are super-useful because you can set up exactly who you want to target and see detailed analytics about your ads.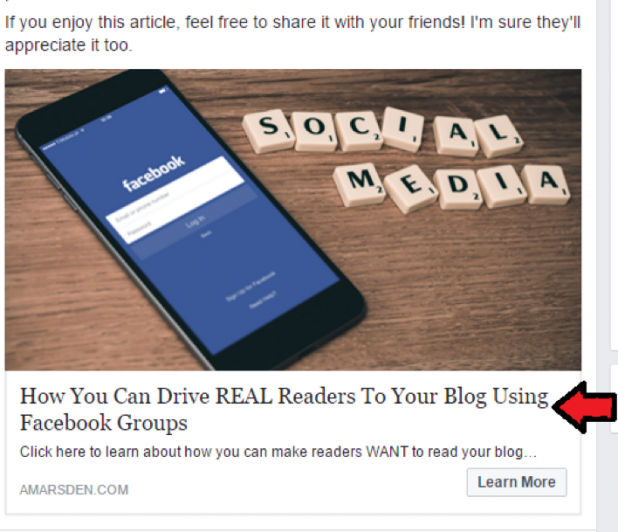 The best thing about it is that you can show the same message to the same people multiple times. You might be wondering why it is so important… Well, here is why.

Your audience must see your content at least 7 times to take action or buy.

This is referred to as the rule of 7 in, and it's crucial for your strategy's success.

Be sure to use social media ads to your advantage and promote your blog. It's handy in the beginning when you have almost no followers.
10. Schedule Your Posts On Social Media
Social media ads are automatic and effortless; your content should be too.

Automating the publishing of your posts on social media can save you a lot of time and drive better results.

It'll allow you to achieve two things:

Be consistent – your followers will know when to go back for new content.
Post at the best times – you get more engagement and better results.
That's right; there are a few days and a certain time when publishing your content is ideal and will bring you more traffic.

It's different between brands and highly individual, though. You can find it in your Analytics.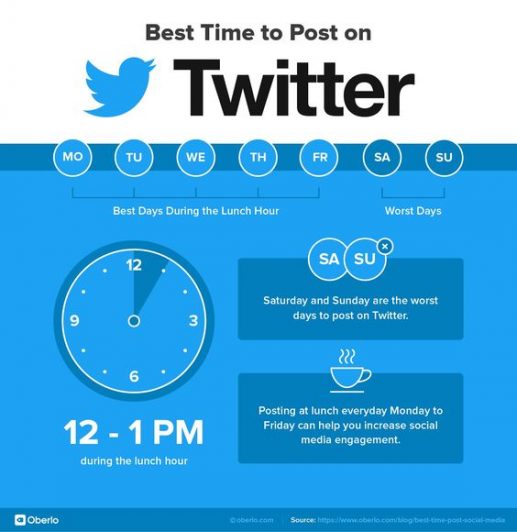 If you go for promoting blogs on social media, do it right.

Post content simultaneously during the time your followers are most active for maximal engagement and results.
11. Answer Questions On Quora
Quora is probably the most popular forum on the Internet.

People go there to find answers to their questions or solutions to their problems. You can use that to your advantage and promote your blog there as a source of the answer.

Write a comment, answer the question, and include a link to your blog for more information.
If your answer was helpful, you could definitely expect a lot of people to check your site.

It can be an excellent way to not only promote your blog but also show expertise.

12. Repurpose Your Content Into YouTube Videos
54% of consumers want to see more videos from brands they follow. You should not be an exception and start transforming your blog posts into videos.

You can then upload it to your YouTube and reach more people.

Another great way to enhance your blog is to include video on the blog page.

An excellent example of that is WebMD, which includes a video on top of most of their articles, so you can watch a video if you prefer it over reading.

Repurposing your content into YouTube videos can be an excellent way for blog advertising and getting more traffic at the same time.
13. Repurpose Your Content Into Slideshare Slides
YouTube videos aren't the only way to repurpose your blog posts.

You should also make a Slideshare presentation from your posts so more people can learn about your content.

It'll also make going through your content a lot easier.

It's as simple as creating a Powerpoint presentation and uploading it to Slideshare.

But to be as efficient as possible, make sure to follow the newest designing trends or use a professional Powerpoint presentation template.

You must make it visually pleasing for people to go through it and return for more.

Transforming articles into Slideshare presentations is an excellent way to promote your blog and make it easier to digest.
14. Guest Posts
Publishing guest posts on another website is a very effective way to gain visibility.

It'll also allow you to generate more backlinks, increasing your authority and helping you rank higher in search engines.


To write a guest post, you must first find a site where you can publish it.

The easiest way to find websites where you can publish guest posts is Guest Blogging Site – a site created solely to publish guest posts.
After that is time to do keyword research and perfect the content quality.

You can do that with Keyword Intelligence and Content Intelligence, both from BiQ Cloud.

Go to Keyword Intelligence, type in the name of the topic, and hit enter to get all keywords you should include in your article to make it rank higher.

After that is time to go to Content Intelligence to perfect the quality, type in your blog's URL and target keyword, and hit enter to get in-depth analysis.

There you can see a bunch of suggestions, errors, and tips for making your blogs perfect.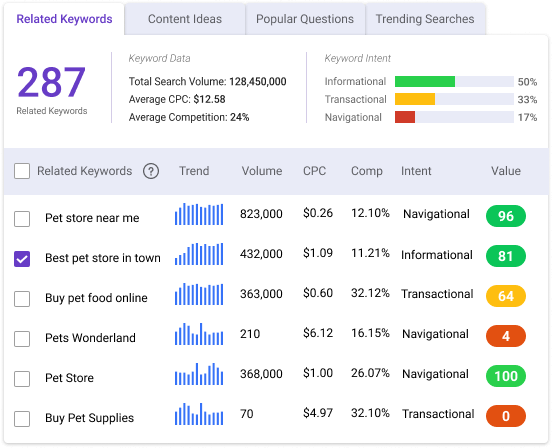 Use it to your advantage. Perfect the quality of your blogs; publish them on guest blogging sites for blog advertisement.

If you feel the urge to learn more, check out our guide on guest blogging.
15. Collaboration
You can also gain visibility and promote your blogs through collaboration.

You shouldn't see your competitors just as your rivals that you want to smash and destroy. Instead, you should make connections and friendships with them.

That's exactly what we did with SEOPressor and saw a giant traffic boost.

You can then leverage the friendship and mutually support each other and grow.

The best way to ask your competitors for collaborations is via email outreach. Keep it short, make it personal, and showcase a benefit.

An outreach email for collaboration can look like below.

It's as easy as that.

Promote your blog on other websites and collaborate with others to increase your traffic and audience's growth.

It'll go a long way in making your blog successful.
Promote Your Blog And Get More Traffic
And that's it… 15 ways you can use to promote your blog.

Do not try all of these ideas together at one time. Pick one or two that you feel comfortable with and suit your niche. Then monitor and evaluate your results.
Now over to you: which strategy will you apply first? Or did I forget to mention your favorite strategy?

Either way, feel free to let me know in the comments below.