Here are 14 email list building strategies you can use to increase your conversion in no time.
Discover the email list building strategies that convert.
Email list building is the best way to earn money online.
It has a crazy 4000% return on investment, the highest ROI of all marketing channels.
It's also super targeted and highly personal.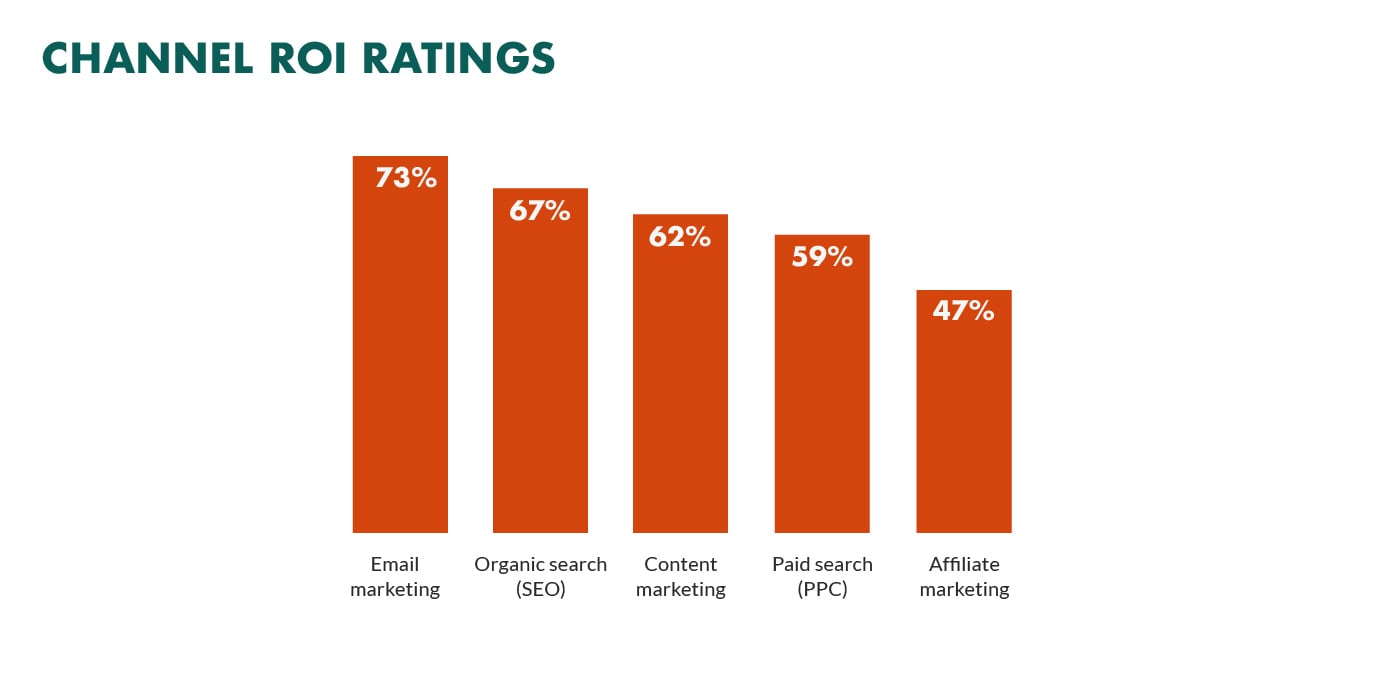 The other great thing about it is that you own your email list. That's right; no traffic drops like with Google search results rankings.
You have everything under your control, and you dictate the rules.
What Is A List Building?
We'll first define email list building.
Email List building is about getting your readers to your email list.
You can then nurture them, persuade them to buy, and convert them to loyal customers. It'll allow you to build your brand and make loads of sales.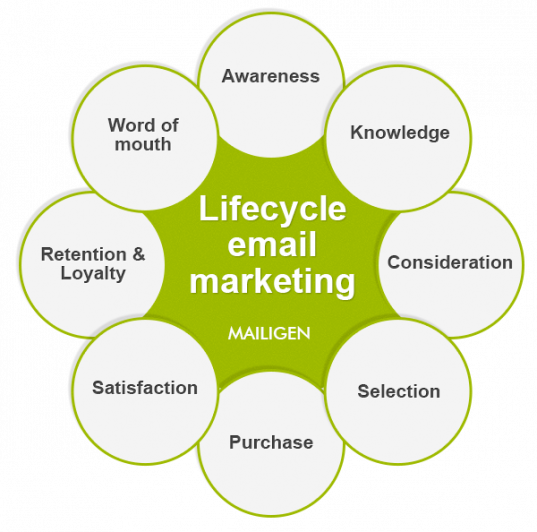 It's also the best way to communicate and stay in touch with your customers.
It can deepen your rapport with customers, which will lead to better customer retention and longer customer lifetime value.
How To Build An Email List
Now, we'll talk about the 14 best email list building strategies.
They'll allow you to effortlessly capture leads, make them opt-in and help you with building lists.
1. Subscribers Only Content
Create content only email list subscribers can access.
Making your content subscribers-only will make it look more valuable. It'll also increase the chances of getting new subscribers, mostly because we want what we can't have.
For example, at BiQ, we are giving access to exclusive content to our subscribers: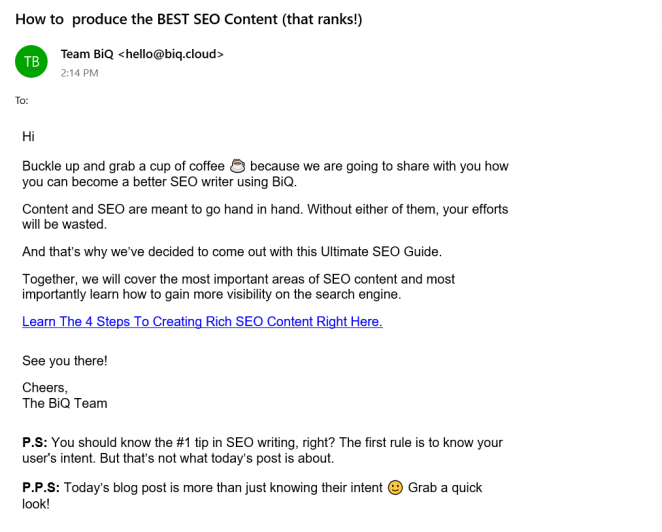 However, you must make your subscribers-only content high quality.
If you fail to do so, you will discourage your subscribers. They might feel that subscribing to you only wasted their time. And you'll lose them forever…
That's why you must use Content Intelligence to craft high-quality content.
Go to Content Intelligence and type in the URL and your target keyword to the box.
Hit enter, and you'll get a full analysis of your content.
In the Analysis tab, you can see the content grading and related keywords you should add to your content to rank high.
This is especially important for getting more traffic and new visitors to your site.
Click the Analysis, and you'll get a bunch of readability related stats. You'll get your Readability level, Fund score, and WV Score.
You can also see SEO related errors that are hurting your rankings.
Fix all of them, include related keywords in your content, and perfect Readability. It'll make your articles more engaging, SEO-friendly, and high-quality.
2. Content Upgrade
A content upgrade is exactly what it says – it's an upgrade to your existing content.
You're basically offering something extra such as PDF, Cheat Sheet, or Checklist.
And how do you deliver these upgrades?
By EMAIL.
It's a super powerful way to build an email list. In fact, Brian Dean reported a 785% increase in email conversions just by using content upgrades: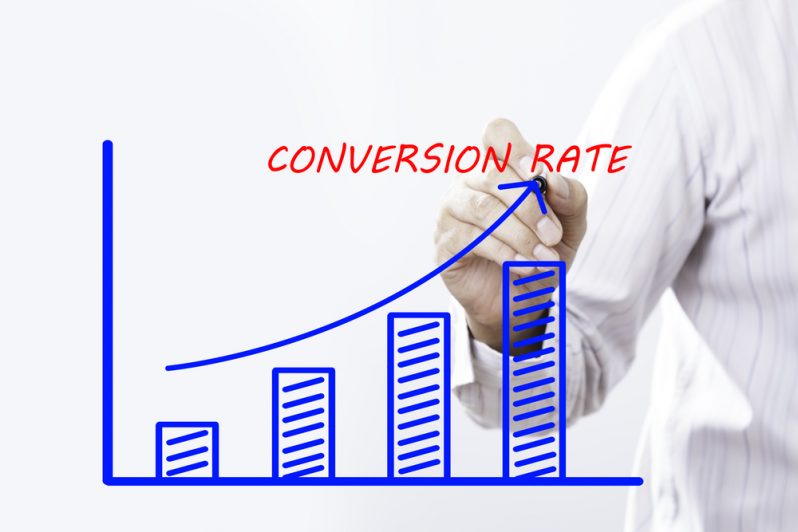 But if you're looking for similar results, you must pick your best articles and upgrade them. Let's face it; if your article sucks, nobody will read it nor want an upgrade.
On the other hand, if you have high-quality and engaging content people love, you will get many downloads and new subscribers. You can easily find your top-performing content with BiQ Cloud Rank Intelligence.
Go to Rank Intelligence, type in your domain name, and hit Create New Profile.
You should then go to filter and set ranking position from 1 to 10. It'll filter the results and show you only your best articles.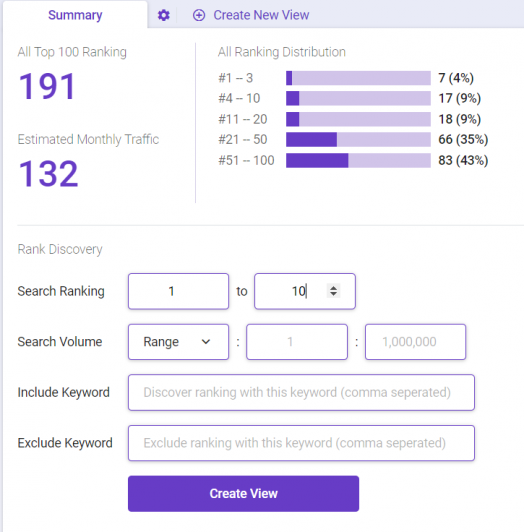 Hit Create View, and you will see a list of articles that ranking high on the search engines. These are the articles that you can consider giving content upgrades.
Better still, you can filter the volume to show only keywords that have higher demand from the searchers. For instance, you can filter the list by showing only keywords that have a minimum of 1,000 searches per month.
3. Spy On Your Competitors
Do you know what an even better way than a previous one is?
Find your competitors top-ranking articles, create better content and steal their customers. You can do that with Rank Intelligence too.
The only thing you'll need to change is the domain – type in your competitor's domain.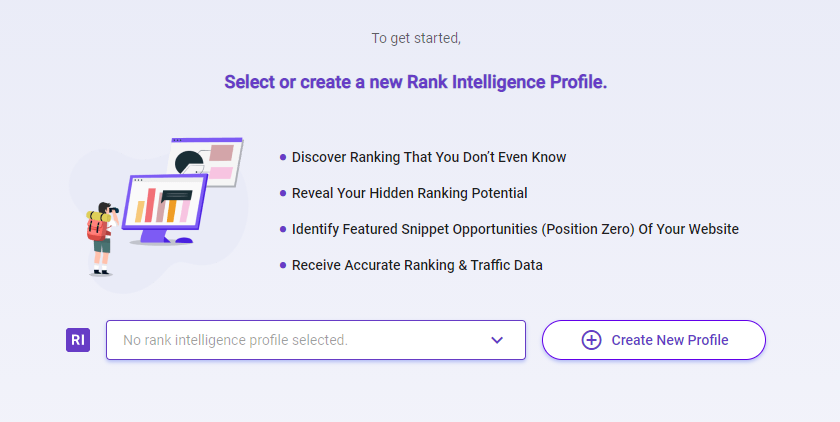 After you're done, it's time to perfect your articles and make them better than theirs.
And you guessed it; you can also do that with BiQ Cloud – Content Intelligence. It's the same process as we've talked about in the Subscribers-only content section.
After that, you'll outrank your competitors, steal their leads and build a solid email list.
Learn more about how to do competitor analysis in our previous post.
4. Pop-Ups
Pop-ups can be a complete game-changer if you can use them right.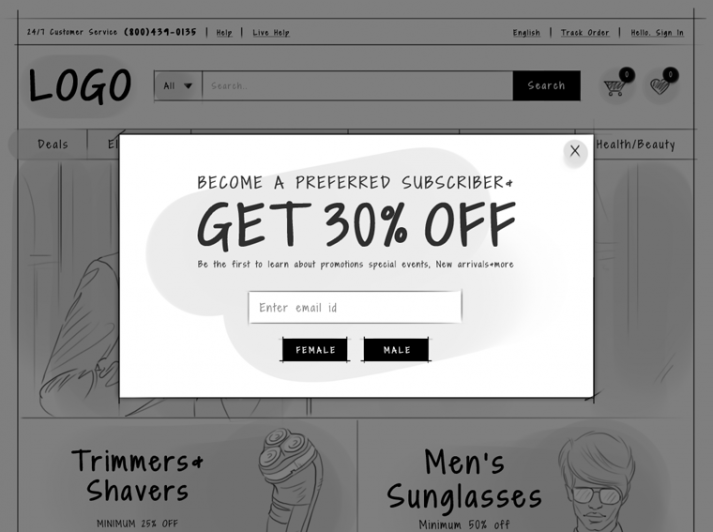 In fact, some pop-ups can yields conversions up to 50.2%. But on average, it's around 10%, which is still great.
Three tips can guarantee strong results.
Be personal – be relevant and tailor your pop-ups to your target audience.
Include benefit – give your visitors a compelling reason to subscribe.
Include a clear CTA – tell your visitors exactly what you want them to do
Be sure not to be annoying, though.
It'll only do the opposite and discourage people from subscribing. It's the best practice to set pop-ups to show about 50 – 60% of the average time on page.
5. Top Of Your Sidebar
Maybe you don't like pop-ups because you feel like they are disturbing.
That's okay; there's a much subtler way to get subscribers to your email list. You can include an email sign-up form at the top of your sidebar.
It's the most common location for the sign-up form, and if your subscribers decide at any point that they want to subscribe, they just need to scroll up and fill in the email.
6. Exit Intent
Exit-intent is a pop-up that appears when the visitor is just about to leave.
It can be very powerful because you can regain their attention just before visitors exit your page and make them stay on your site.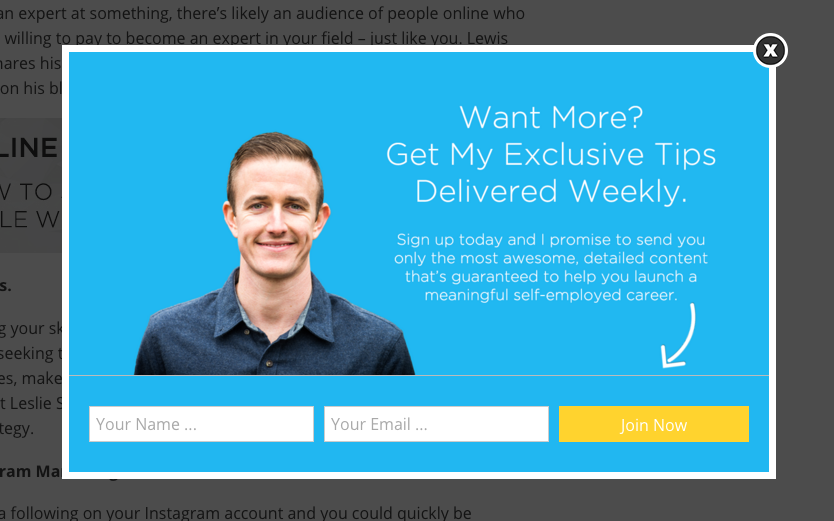 It's a very effective strategy. In fact, Exit-intent popups helped increase Ryan Robison's subscribers by 500%.
There are three types of exit-intent pop-ups that yield the best results.
Your visitors probably didn't find what they were looking for, so they plan to exit.
But, there's a big chance that they can find it in one of your related blog posts. You should therefore include related posts in your exit-intent pop-up.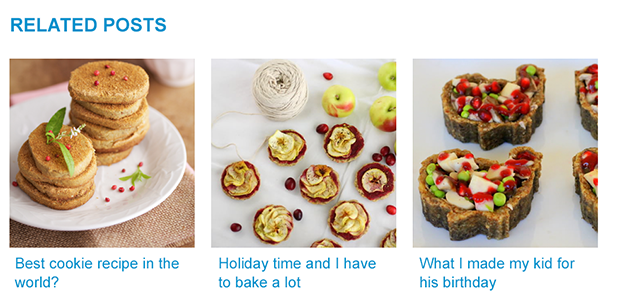 This is especially useful when your customers are just about to abandon a cart.
Did you know that including a free shipping coupon in your exit-intent pop-up can recover 44% of shoppers?
It's great for increasing sales and getting more customers to your email list.
Coupons are another effective exit-intent type, especially if you also want to boost conversions.
Shockbyte more than doubled their sales conversion rate with exit-Intent. You might find a product you like, but it's too expensive, so you decide not to go with it.
But, if you get a discount, there's now no reason not to buy.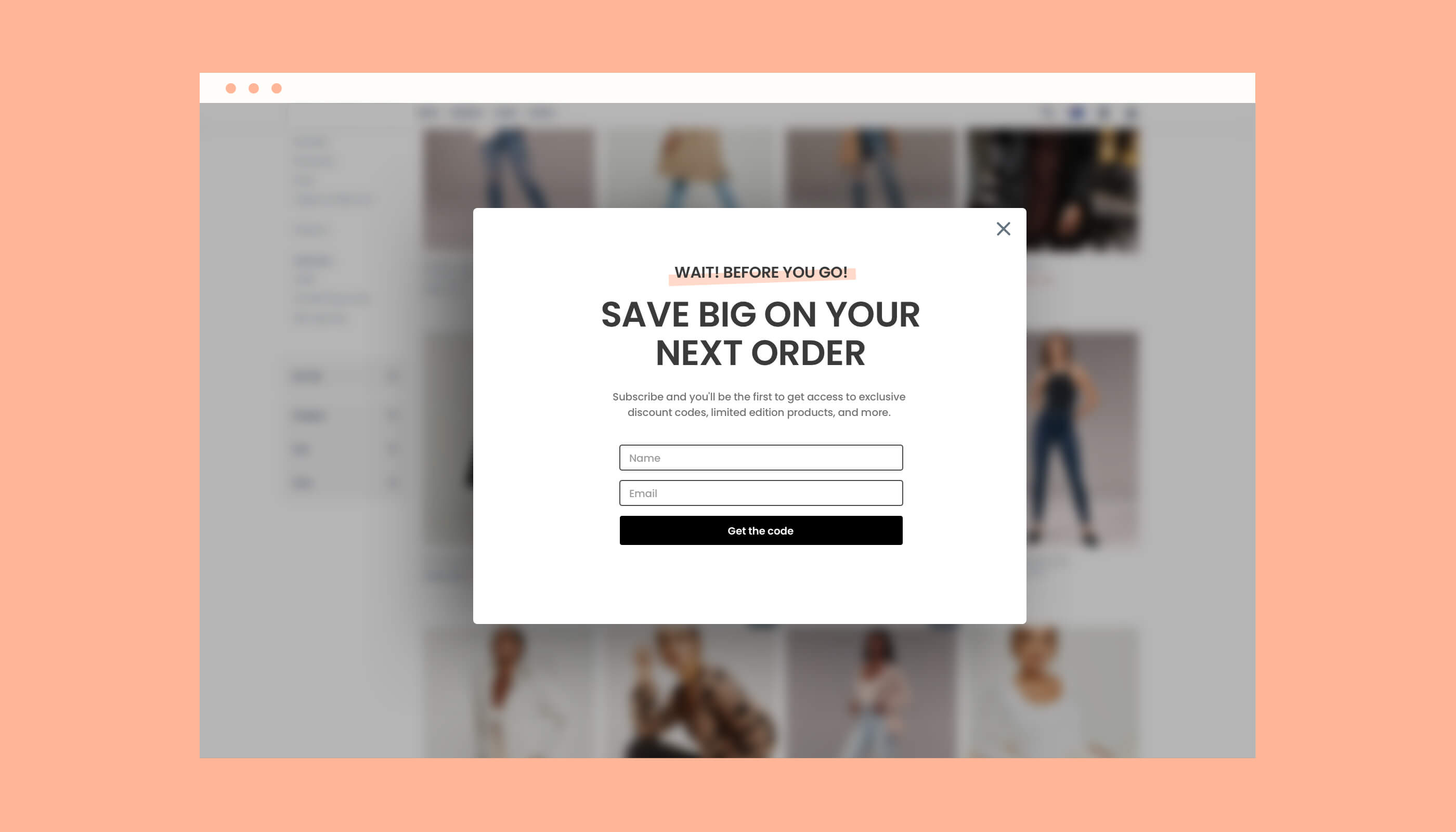 Exit-intent pop-ups are a compelling way to boost conversions and build an email list.

7. Hello Bar
A hello bar is a small campaign sitting on the top or bottom of the page. It's usually used to greet new visitors, show updates or offer a lead magnet.
It can be an alternative to pop-ups because it's less intrusive yet still very effective because it remains on the visitor's screen the whole time.
In fact, Kennedy Blue increased their conversions by 50% just by using a hello bar below.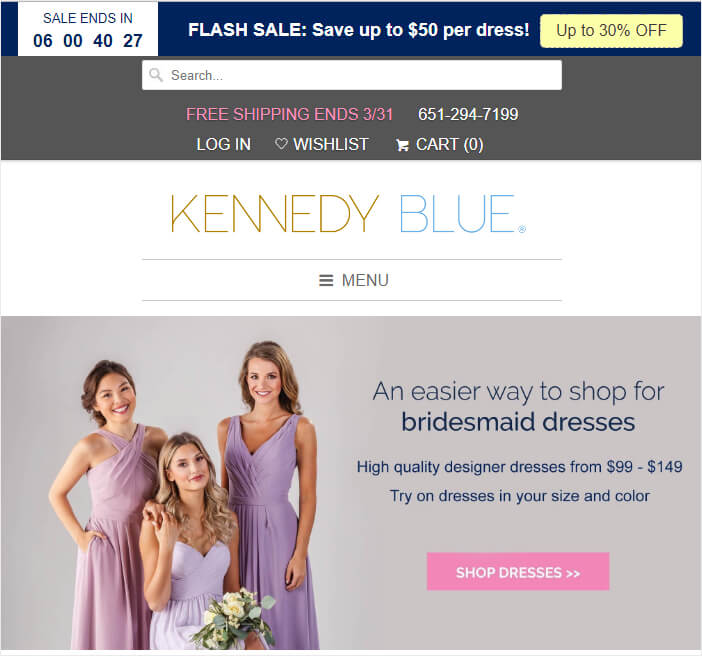 You can do the same, too, whether you want to boost sales or build an email list.

8. Offer Something For Free
Most people don't want to throw away their money for a purchase. But, if you give them something for free, they don't hesitate and get it.
You can leverage that and send them the free stuff via email.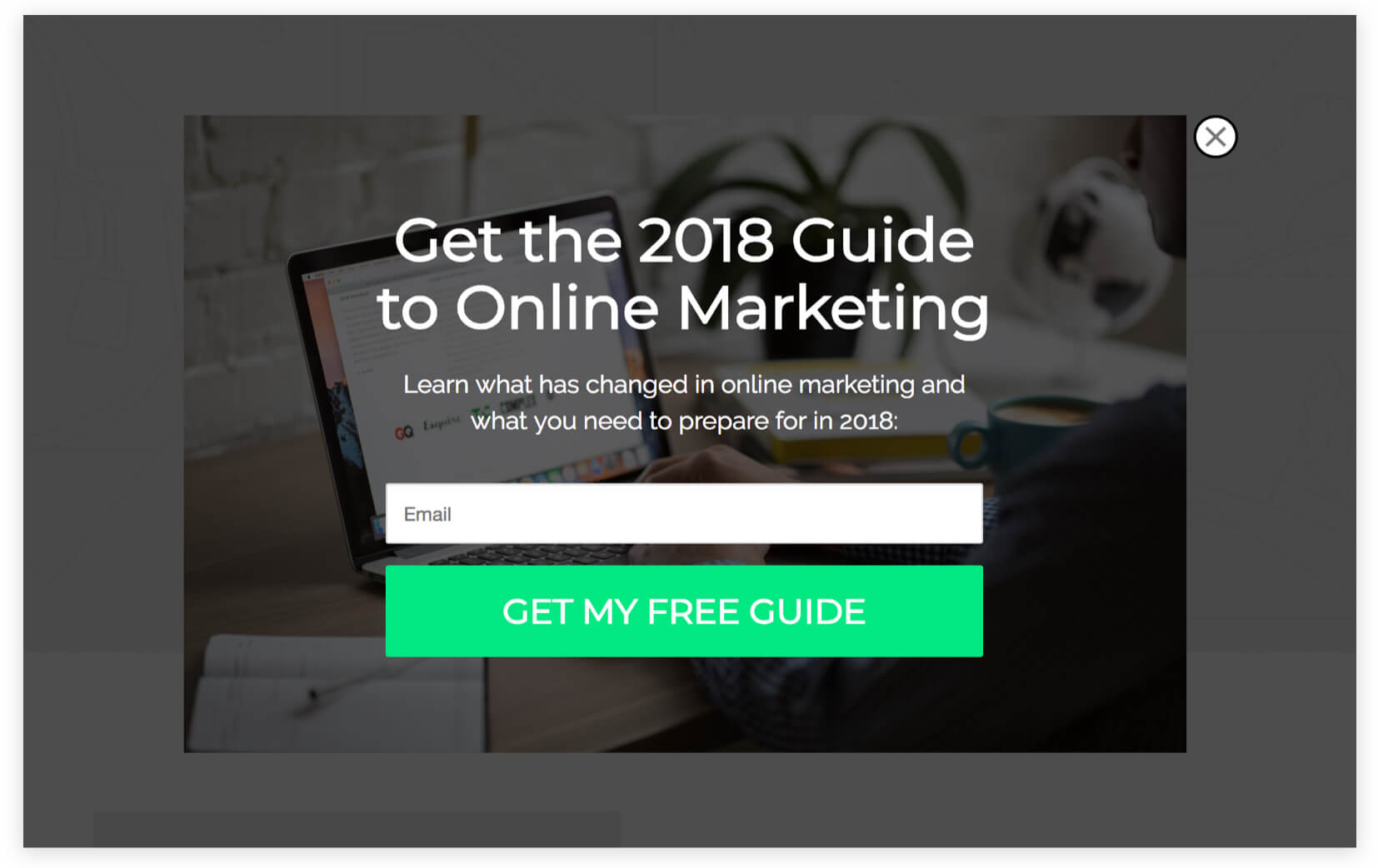 You can use a pop-up or a sign-up form in the sidebar. The most common stuff to give away for free are e-books, worksheets, and mini-courses.
9. Social Proof
Your visitors sometimes need a little push.
Maybe they don't know if they can trust you or don't see a benefit in signing up to your email list. You can help them overcome that with social proof.
There are three ways you can add social proof and persuade visitors to sign up.
If you see a 100k subscribers email list, it's probably legit, right?
Add some stats next to your email list sign up form. Show how many people are subscribed and persuade your visitors that you are not a scammer.
You can also personalize it and add "Join A Family of More Than 100k Happy Marketers."
The visitors may be confused and can't see how they can benefit from signing up to your email list. You can clarify that by including reviews and stories of your subscribers.
For instance, you could track how often do your customers use coupons. You could then include next to your sign-up form something like below.
"Since joining the email list, our customers saved more than $500."
Think of a benefit that could show your visitors why they MUST join your email list.
Case studies can help you showcase your product and the results it brings.
For instance, if you have an SEO tool like BiQ Cloud, you could create a post about the case study with the headline, "How Mark used BiQ Cloud and increase traffic by 250%."
You'd then tell a story about it, but tell your readers only the benefits, not how you did it.
If they want to know how they must opt-in to your email list.
That way, your customers can see the benefit, 250% traffic increase, and so they won't hesitate and subscribe to learn more. It'll also spark up curiosity.
Be sure to use social proof and build an email list faster.
10. Collaborate With Other Websites
Collaboration can drive massive results and help you build a solid email list.
It works because you're targeting a new audience. These readers know the website you're collaborating with but may not know you. This opens up a lot of new opportunities.
It's also great because these readers trust the website, so they are more likely to opt-in.
If your favorite influencers recommend you something, you trust them that it's good, right?
The same applies to the readers of the company you collaborate with. There are many ways to collaborate with other brands, such as guest posts, podcasts, or cross-promoting.
For instance, BiQ Cloud collaborated with SEOPressor to help their readers improve SEO.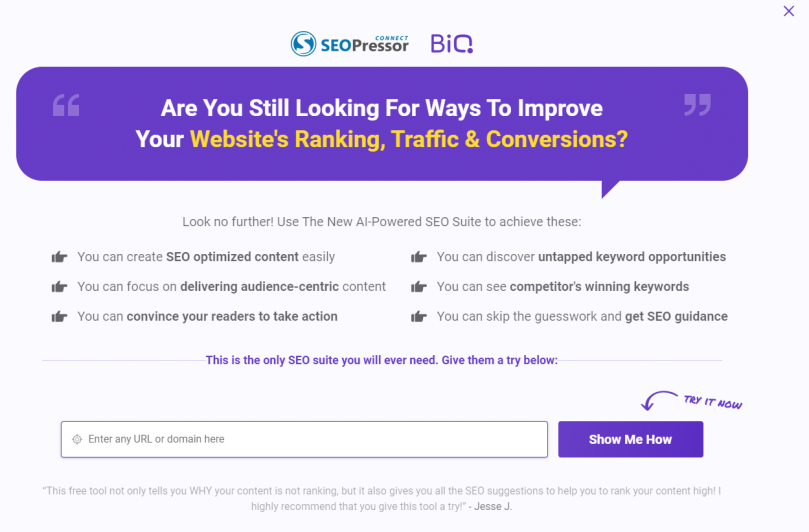 You can do the same and massively increase your chances to build an email list.
11. Limited Time Offer
Create limited offers you can get only by signing up to your email list.
It can be coupons, limited deals, or discounts.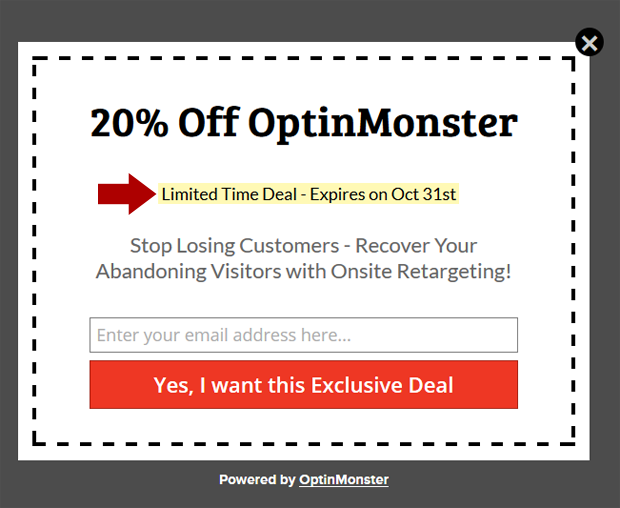 The most important thing is to convey a sense of urgency. You must make your leads feel like if they don't sign up to your email list, they'll miss out on something great.
You can also spice things up by adding a countdown timer.
Adding a count down timer increased revenues by 9%. It can help you to get more leads to your email list too.
12. Influencers
Get influencers to come and talk to your email list.
For instance, you can invite an influencer to discuss a topic or give tips to your subscribers. If you want this to work, the subscribers must know the influencer, though…
He or she should be an authority, someone your subscribers trust and want to hear from.
Your subscribers won't hesitate and join your list to get tips from the influencer.
You can learn more about influencer marketing strategies in our previous post.
13. Facebook Posts
If you have a following on social media, you can leverage that and build an email list.
For instance, you can share your newsletter with your audience so they can see what it's like to be a part of your email list. Or you could host an event, and if your followers want to join, they need to enter their email.
But, one of the best ways is to create a contest. You could also post a giveaway, giving your followers something they want. And you guessed it, to participate, they must sign up to your email list.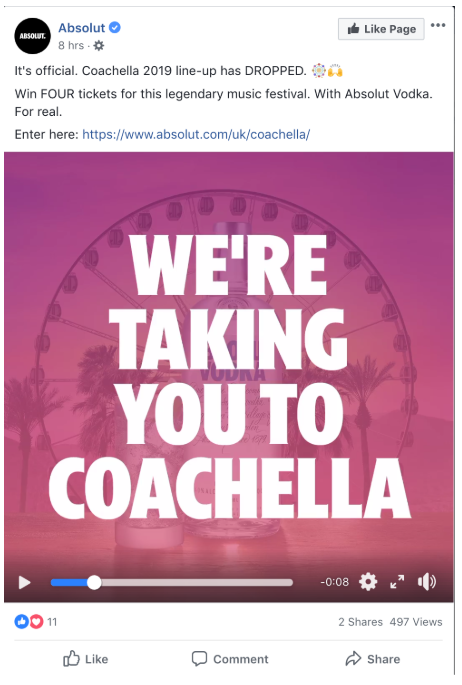 These are great strategies to build an email list, especially if you have a large following.
14. Facebook Groups
What if you don't have a large following?
No worries, you can leverage Facebook groups and do the same with the people in there. You can do that in three easy steps.
You must first find the right groups.
They must be very active, and people should engage with the posts. The group should also be relatively small; it can have a couple of thousand people. If you join massive groups with tens of thousands of users, you may get lost in the thousands of posts they have daily.
Bottom Line: Find groups with tons of engagement that have around a few thousand users.
Once you're in, you need to let people know about you.
You can do that by posting useful stuff, engaging with others, and being social with the group. You must get users' trust and act as an authority.
The last step is to get them to your email list.
You can easily do that by sharing a post, where you give away something for free. For instance, you can give away a cheat sheet, template, or worksheet.
This is an alternative way to the previous one if you don't have a big following.
So, Which Strategy Will You Use To Build Email Lists?
Email list building is crucial for your marketing success.
Email marketing has the highest ROI and gives you$40 for each dollar you spent. It's pretty crazy, right?
We've gone over 14 strategies you can use to build an email list.
Which one of them will you try first?
Or did I forget to include something important?
Either way, feel free to let me know in the comments below.