When it comes to sending a press release online, timing matters. It's important to schedule the best time to send a press release if you want it to be read and reviewed,
Just about everything we know today is about timing. And the same applies to a press release online.
If it's too soon, no one will understand the message you're passing through to them. If it's too late, it's likely everyone will have forgotten everything by then.
In an ideal world, a press release online should make your content marketing and advertising job easier. After all, no one's looking to inflict more stress on their marketing strategies. That's why it is crucial to not just publish on reputable media but also to make sure that you schedule your press release accordingly.
Knowing the best time to send a press release relies more on the workflow than most marketers think. In an ideal world, most people would check their emails right after getting into their offices. Therefore, you'll always want your press release online to be on top (or near the top) of the digital pile.
So, what's the best time to send a press release?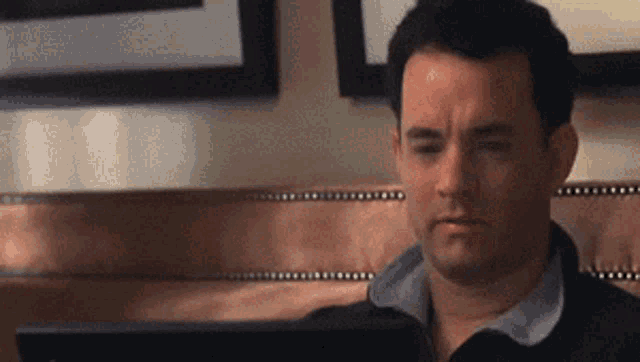 This is perhaps one of the most frequently asked questions in today's online marketing world. And while this might sound silly, the answer matters a great deal, especially now that everyone is scrambling for a piece of the attention. Even some of the best press release writers are at a loss here, wondering why they have low response rates.
It's definitely not because the writing was poorly done. The problem might be in the distribution, particularly timing.
How to Make Your Press Release Stand Out
In today's media environment, you can't simply rely on written press releases to highlight why a publisher should cover your story. They must be both digitally and visually engaging enough to attract your audience's attention.
Most people are driven by eye-catching content instead of long paragraphs and text that might not even make sense. That's why we compiled this detailed list to help your press release online content stand out more.
Let's go through some of the press release best practices right away!
1. Make Sure Content is Relevant
With the arrival of the internet in 1989, boring press releases no longer sufficed anymore. People needed press releases to have more character and pizazz while maintaining professionalism at the same time. Most paper writers also agree that provided you don't sacrifice professionalism in your content, people would want to relate and connect with your content.
But that wouldn't prevent you from adding a few witty one-liners to make your press release online more newsworthy. The secret lies in having an equal balance between the two.
Therefore, before you start typing, you'd want to know:
Would anyone outside your organization care about your announcement?
Is your story relevant enough and interesting to your target audience?
If your answer to both questions is an honest 'yes,' then these press release tips should help you gain higher response rates.
To start with, you have to ensure you have a good press release to work with. You either hire a professional press release writer, or you want to make sure you are using a credible AI press release generator to create the press release.
Once you have the release ready, the next thing you want to do is to optimize it. BiQ Content Intelligence is one of the best online tools you can use to analyze and optimize your content for relevancy. Content optimization is crucial for determining how relevant and informative your press release is. BiQ's Content Intelligence offers you another chance to make your content more attractive and relevant to the search engines and users.
You can use the Content Intelligence feature to perform a full analysis of your press release for an overview of your content's performance.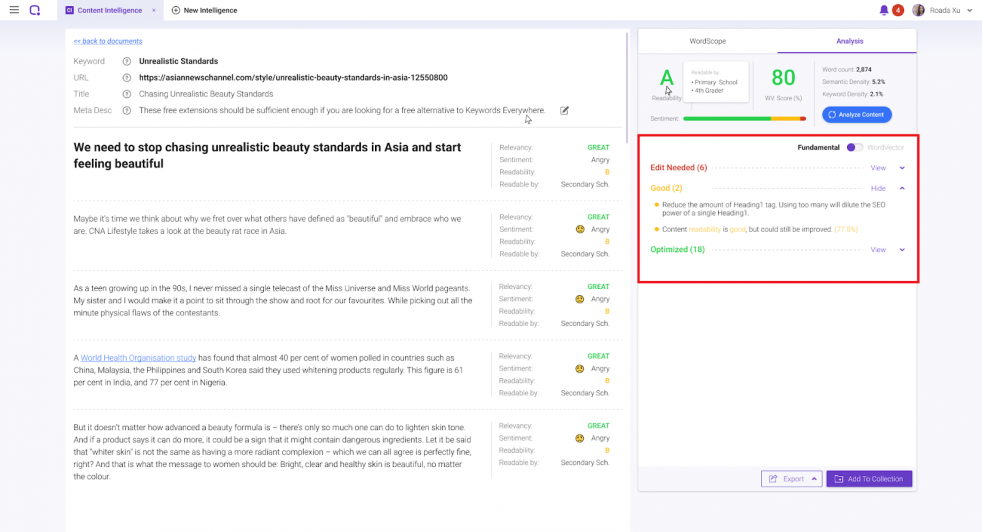 This insight will optimize your content to suit your audience better and boost its relevancy for the wider reach of your press releases.
2. Improve SEO (Backlink and Keywords)
Most distribution platforms use nofollow links for press releases. The reason for this change was that most brands were using press releases as SEO charter ships where they included keywords and backlinks as stowaways. Search engines later caught on and penalized them for keyword stuffing, spammy content, and overuse of links.
So, if you can't get SEO value from your press release online, is it still an effective tool? Absolutely. Everything points to use your press release as a vessel to pass valuable information about your brand to your target audience.
Therefore, if your release contains valuable information pertinent to your brand, investors, and the general public, there's definitely value in its distribution.
And while press releases might not impact your SEO instantly, remember, you'll still gain traffic to your website with the potential to boost lead generation and brand exposure.
BiQ's Keyword Intelligence is also a great tool to help you identify your keyword's intent. The tool helps you know your searcher's intent when searching for press releases. This data will provide you with estimated keyword intent percentages based on all related keywords that will make your content more relevant.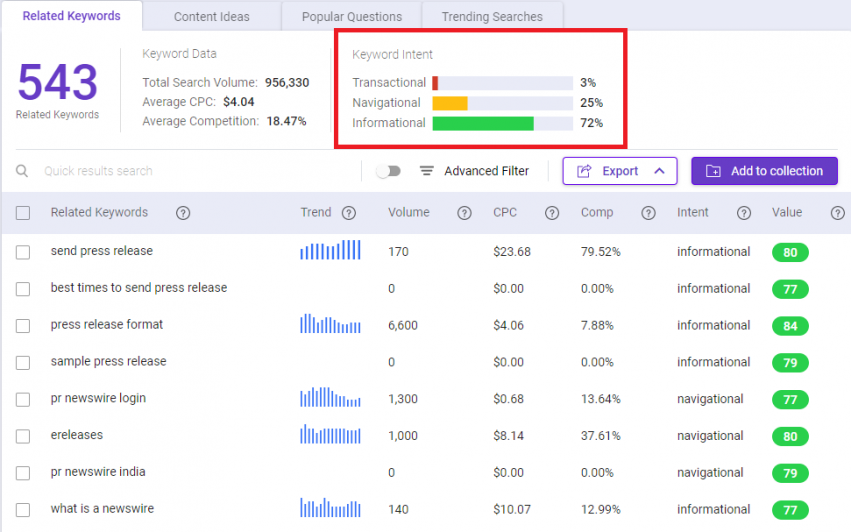 Keywords play a critical role when it comes to getting your press release in front of the right audience. BiQ's Keyword Intelligence is of great help since it eliminates all guesswork and assumptions to identify your searcher's intent.
3. Use Multimedia to Engage
Did you know that humans process images 60,000 times faster than they do text messages? Use this information to your advantage. You should get into the habit of using more multimedia in your press releases to boost user engagement with your content.
Visuals capture the reader's attention, gluing them to your press release. Multimedia basically allows readers to digest content more easily than text communications.
Therefore, when telling your story, you'll want to be as visual as possible. Add some infographics with data and key statics plus photos of your products/services. Video demonstrations are also great for press releases.
Replace those dry numbers and bullet points with colorful charts that visually emphasize the point you're passing through. Multimedia basically adds value to your press releases, thereby making a difference in the type of story you plan to cover.
Therefore, ensure you consider embedding video and relevant images in your press release online to give your viewers a first-hand view of your products/services.
However, creating visual graphics and other content isn't easy. You can easily get overwhelmed, especially if it's your first time applying this strategy. But it's also well worth your time and price. Visuals are serious draws for readers who're looking for interesting stories to read about.
So, getting this right visual medium should be a priority if you're looking to boost your press release engagement.
4. Have a Clear CTA
Here's one strategy most brands don't use. Yet, it's also one of the most effective on our list.
Besides complementing your headline and brand, your opening paragraph should also give the reader a fuller explanation of what your press release is about. And we cannot reiterate how important it is to make it interesting, informative, and straight to the point.
Your press release should also have a clear call-to-action that invites the reader to interact with your website and engage with your content. Remember, as much as your press release may be top of the line, interesting, and highly informative, not everybody will have the time or patience to skim through it.
That's the truth.
So, your job is to make their lives easier by bringing your CTA to them. Include it somewhere in your message so they can use it to access your website or products/services.
However, you shouldn't overdo it either. You could use your CTA at the top of your message and in the conclusive summary.
Your CTA also needs an action word. Something like 'sign up now' or 'view' should suffice. These action words should prompt your reader to take the next desired step. You can also try and create some urgency in your language. Try something like 'Limited Supply' or 'Today.' Such action words always produce results.
5. Select the Right Time
When is the best time to send a press release?
Again, writing an impactful, highly informative press release isn't always the tricky part. Today's news cycle moves so frantically that we're seeing journalists and reporters working crazy hours to get their content out to their audience.
But why is it that some press releases get high responsive rates while others record poor results, yet they both have the same content and address the same audience?
The secret lies in the times and days you publish your press release.
Some days and times are just perfect for sending press releases, while other times and days are a no-no! The image below explains the best days of the week to be sending any press release online.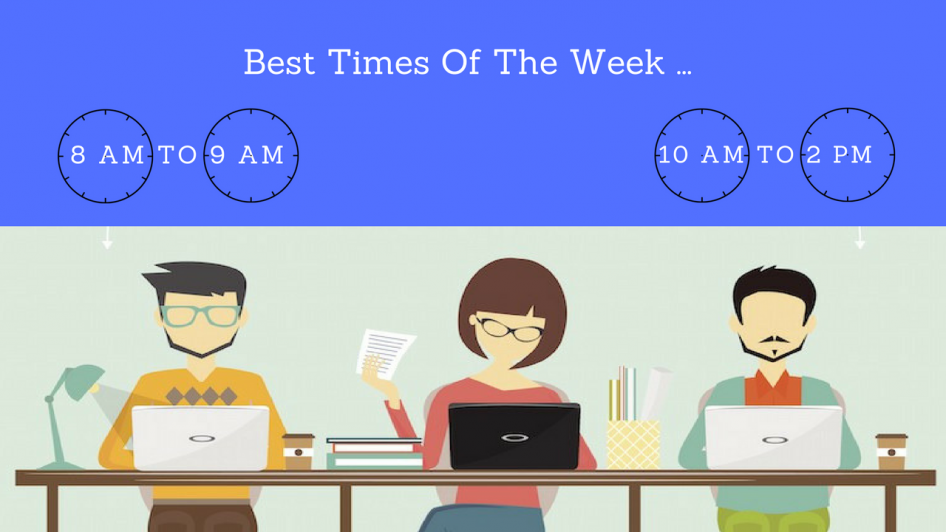 Therefore, timing is key.
Apart from writing newsworthy content around relevant stories clients would want to read, you must also choose the best day of the week and time slot to publish your content. Choosing the right timing improves the chances that your audience will receive your media contacts.
When Would Be the Best Time to Send A Press Release?
Tuesdays, Wednesdays, and Thursdays are all great bets in that order of preference.
If you want your press release to cut through all the noise and reach your target audience at a time when they're more likely to notice and interact with it, then heed the days mentioned above.
Weekends, Mondays, and Fridays are out.
This leaves Tuesdays, Wednesdays, and Thursdays!
Sending them at 9 am EST and 8 pm EST also works best for the most engagement from your target audience.
When Would Be the Worst Time to Send Your Press Release?
The start of the week, Monday, is generally always too hectic to get any kind of result from your readers. Everyone will be hassling through the week's news cycle, trying to catch up with what they might've missed during the weekend. Therefore, if you send your announcement on Monday, it's less likely that your readers will see it, let alone open it.
So, avoid Mondays as much as possible. Your announcement will likely end up disappearing amongst the barrage of announcements already flooding your readers' mails.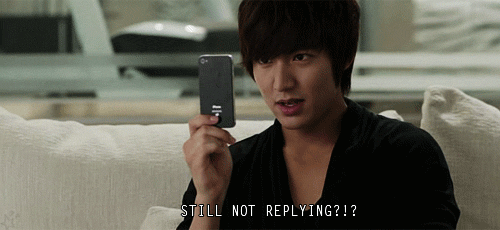 Fridays also aren't the best days to send press releases. For one, most people will have already switched off, thinking, "Thank Goodness!" the week's finally over.
In their eagerness to end the exhausting week, no one will glance at your press releases.
Equally so, Saturdays and Sundays are in this list of least popular days to send a press release online. During the weekends, a much smaller target audience is in the office. Therefore, your chances of reaching your target readers will be vague.
You also want to factor in vacations and holidays. Generally, these days will be slow too. They may be among the worst days to hope for any press release engagement.
You may have brilliantly written content that you cannot wait for your audience to see. But they may not be in the mood for it. The trick here is to wait up to the day or time when they'll be more open to skim through your masterpiece. And if they enjoy it, they're more likely to engage with it and possibly convert.
Assuming you already have some news of value and want to go the release route. You will need to determine the best distribution process and determine the best day to publish yourself.
How to Distribute a Press Release?
Ideally, there's always no time-tested for a press release "right" dates and times, industry-wide, to distribute a press release. Depending on your desired targets, the lead time required by your outlet, whether it's an event or announcement, the type of news, etc., what's the best time and day that makes the most sense to you?
If you want your press release to get noticed by millions of online viewers and the media, you'll want to leverage top partnerships like MarketersMEDIA.

MarktersMEDIA can share your story better and louder to the right audience. Your press release will also get the right exposure through top-notch partnerships for a wider coverage and distribution network.
Conclusion
Don't get too paralyzed waiting for the perfect time and day to send your press release online. There's no right time to publish your content.
Ideally, knowing when to send a press release depends on several factors. But you shouldn't stress too much over it too. The information you're sharing with your readers should be perfect. Make it interesting, enjoyable, and informative to your reader.
Finally, whatever it is that you do, we recommend that you should issue a press release to get that traffic and reach that you desire.