Here is our secret to getting Google Index our website fast and rank higher on the search engine.
Here are 10 tips you can use to get Google Index your website instantly.
It isn't easy to rank high nowadays.
This is especially true if you're starting in the SEO and have to compete with websites that have been here for ages.
You're trying so hard to get on top, yet you still fall short.
The problem doesn't have to be in the strategies you apply. You can be doing everything right.
However, if Google doesn't know about you, you won't rank high.
If Google doesn't index pages on your website, you have NO CHANCE showing up in the search results.
That said, today, we will show you the 10 ways you can use to get Google index your pages and rank higher.
What Is Google Indexing?
There are three terms we need to clarify.
Many marketers use "crawling" and "indexing" interchangeably. However, there are significant differences between them.
Crawling
Google bots are continually looking for new websites.
They do that either by checking the sitemap you provide or following backlinks.
When Google bots find a new website, they perform a website check. They'll look at what's on it, check the content and overall visual layout.
Indexing
If bots decide your content is worth showing in the search results, they index your page.
Google stores your page in an extensive database – Index.
There are all sorts of information about your page in the database, such as content, layout, images, etc.
Next time Google bots crawl your website, they compare the crawled website with the one stored in the index.
If they find any differences, they update the indexed page.
Ranking
Every webpage in the search results is indexed. However, not every indexed page can be ranked.
If you type in "Apple" in Google, you get more than 5 billion indexed pages.

Can you imagine ranking 3 billion webpages in Google?
You'd get 300 million Google pages (10 results on each page).
Google doesn't rank every page. Instead, it ranks only the most relevant and high-quality pages.
It uses over 200 ranking factors for that.
In a nutshell, the whole process from discovering your website to the ranking looks like this:
How Long Does It Take For Google To Index?
You don't want to be creating content for years later, realizing none of your pages is indexed, right?
If you Google "index time," you get a vast time range.
It can take much longer – up to 6 months. It all depends on your efforts (we'll talk about the strategies in a moment).
How To Check If Google indexes your Page?
Type in "site:biq.cloud" to the search engine.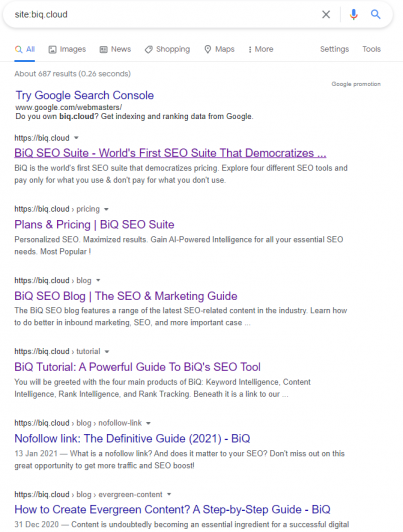 The search engine will show you all indexed pages on your website.
If you don't see the desired webpage, it probably means it's not indexed and can't show up (or you misspelled it).
You can also look for a specific webpage.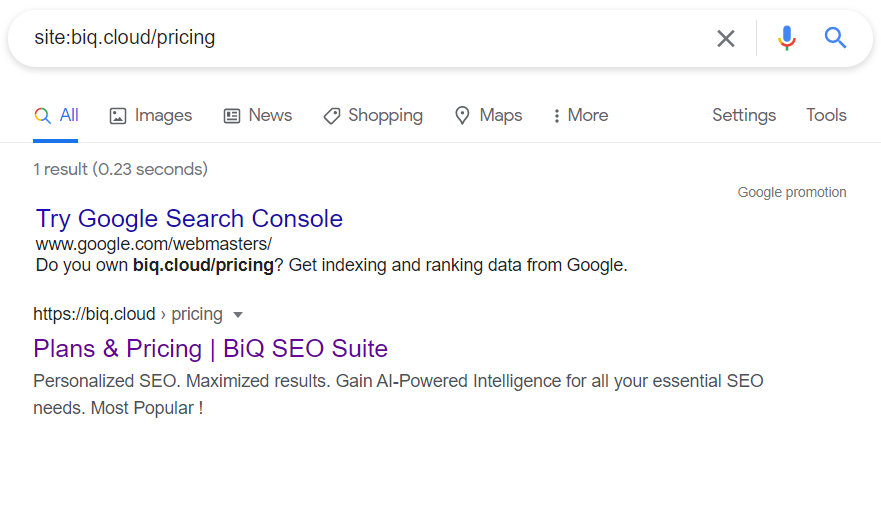 It's much quicker, especially if you're looking only for a particular web page on your site.
How To Get Pages Indexed By Google Quickly?
Next, we'll talk about 10 strategies to speed up Google indexing.
They'll help Google crawl through your website quicker, index your pages, and improve your rankings.
1. Gain High-Quality Backlinks
Backlinks are most important for indexing.
Google bots crawl through the web, going from one link to another. If they find a new link, they add it to the database (index).
Backlinks will help you rank higher and get more traffic, potentially leading to more sales.
However, if nobody is linking to you, it's challenging to find your website. Unfortunately, having no backlinks isn't rare.
You should also understand that not all backlinks are equal. There are 2 types of backlinks:
Dofollow – Google bots can crawl through them
Nofollow – Google bots skip them
Focus on building dofollow links if your main goal is indexing.
The 3 best ways to build backlinks are:
Building high-quality content
Reaching out to similar websites
Guest blogging
Discover how to build valuable backlinks in our previous post.
2. Use Internal Links
Another way to get a Google index and understand all of your website's pages is by using internal links. You are also favoring your readers to navigate the topic-relevant pages to gain more in-depth knowledge on the subject.
To start with internal linking, you can go through all your content pages, run an audit, and discover any internal linking opportunities.
The rule of thumb is to always keep your readers in mind. The link should be useful and relevant to them. When readers see an informative link that leads to the relevant content, they will most likely go over it and spend more time on your site.
Let's see the example below.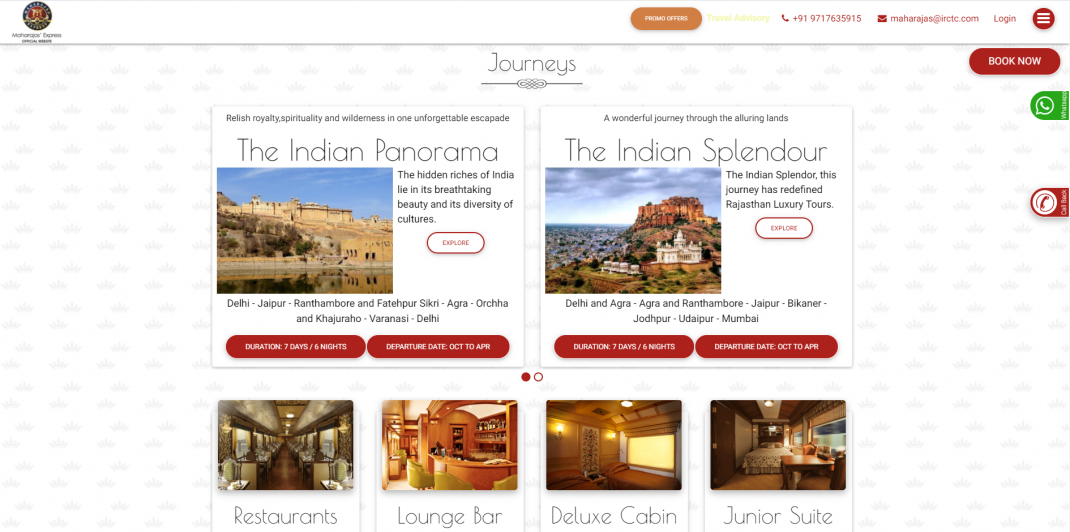 If you are looking for information on exploring India in the Maharajas Express luxury train, you will find the internal links above useful and relevant.
Compared to backlinks, doing internal linking will not take much of your time, which you can control.

3. Produce High-Quality Content Consistently
Another way to get Google index your website quickly is by producing high-quality content consistently.
It's also great for brand awareness and increasing sales, which can go a long way to making your business successful.
Here are some of the important steps to creating high-quality content:
Find out what keywords searchers type into Google.
Go to BiQ's Keyword Intelligence and type in the name of the topic you want to write about.
You'll get the list of all keywords people are searching for. Furthermore, it allows you to gather data on keyword volume, trends, keyword competition, related keywords, and more.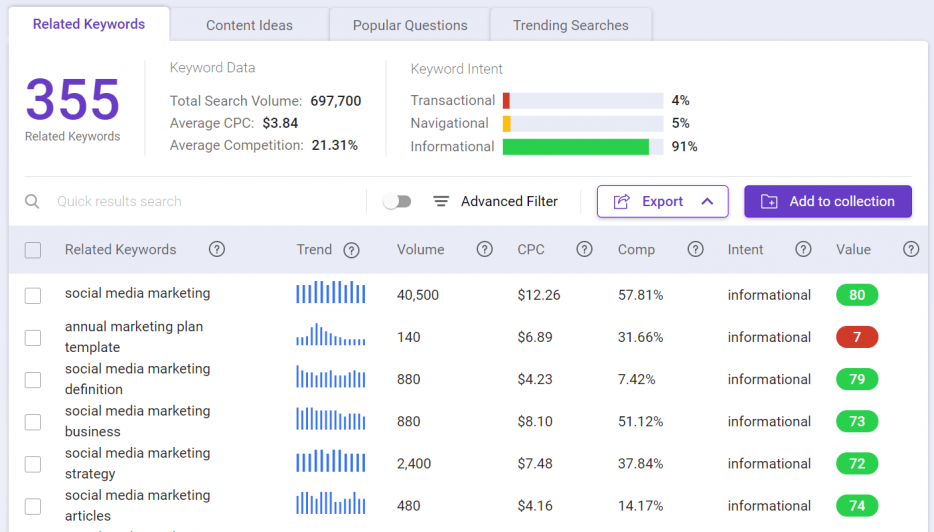 What makes this keyword tool different from other tools is it shows you the keyword's intent.
Let's look at the example below. It will show you the estimated keyword intent percentages based on the total number of related keywords.

The keyword above has an informational intent, which means the searchers are in the awareness stages.
Since the searchers are looking for more information, you can create informational content such as guides and tips on creating content marketing. Scroll down, and you'll be able to identify each keyword intent so that you can understand your target audience better.

That is a great help because it eliminates assumptions and guesswork to identify the searchers' intent.
Relevancy is crucial for ranking.
The same applies to indexing.
If you're looking to get your site indexed (make it eligible to show up in search results), it must be relevant for searchers.
To achieve this, you may use BiQ's Content Intelligence to check if your content is relevant to your readers.

WordVector tells you the performance of your content against the Top 10 SERP content in relation to your target keyword.

The best part about this feature is that it can tell you exactly which paragraph has lesser relevance to the overall content.

Now, you will be looking at the "Edit Needed' section to check which paragraph needs revision.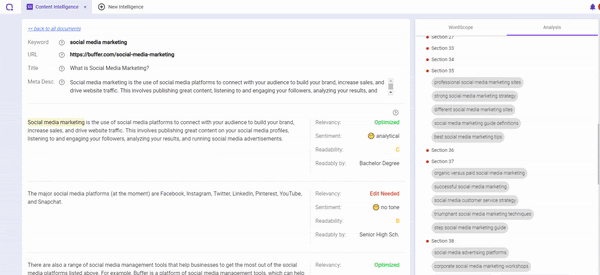 You can then dive deeper into the paragraph and better understand how to improve its relevancy to your target keyword.

Helpful tip: Try to use related keywords to increase your overall content relevancy than stuffing the same target keywords.

Lastly, it would be best if you made your content easy-to-understand.
It'll help you convey the message clearly and help Google understand your website.
Continuing with the Content Intelligence tool, you can see the content's readability score at a glance.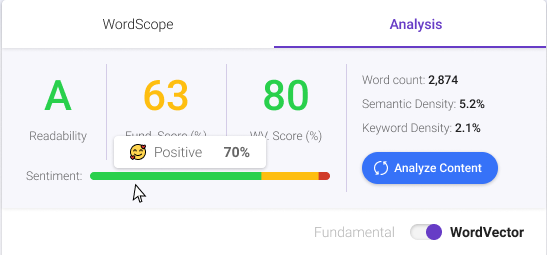 And the best parts? You can also see each paragraph's readability.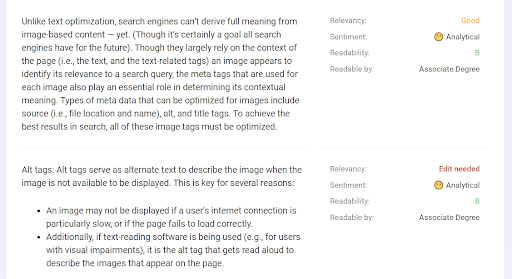 I've previously written in-depth content on how to create content that converts. It will give you a great step-by-step guide on how you can produce your best content yet.
4. Include Page In Sitemap
A sitemap is a vital part of technical SEO. It's a list of all pages on your website.
You can create a sitemap, submit it to Google and let it know that your site exists.
Creating a sitemap is especially important if your site is new. You have no backlinks, and it can take time for Google to find you.
Speed it up by creating a sitemap.
If you're running a WordPress site, you can download Yoast SEO.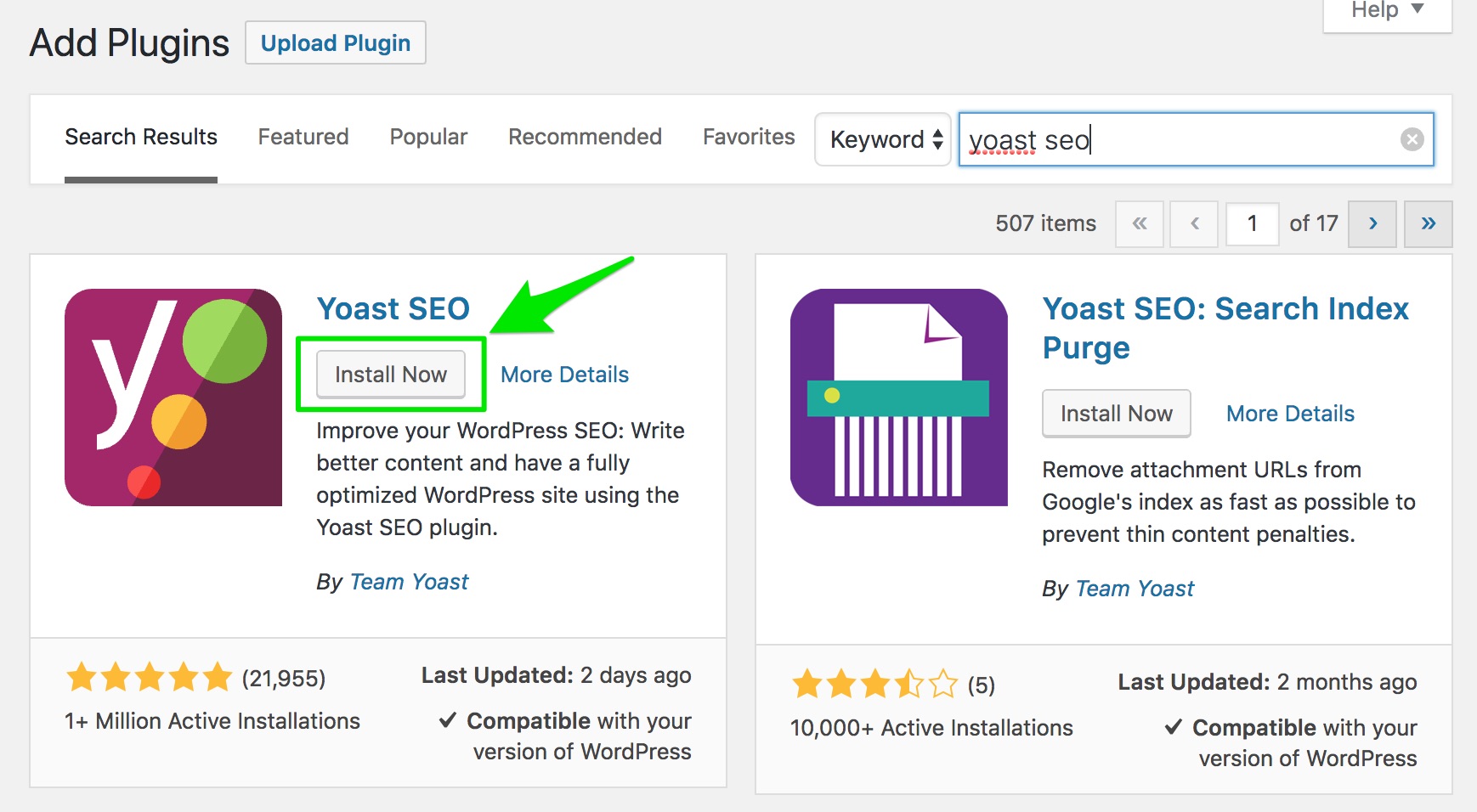 It'll help you create a dynamic sitemap (updates automatically as you create more pages) automatically.
You'll need to enable XML sitemaps in the settings.
However, creating a sitemap is not enough. You'll also need to submit it to Google so it can crawl through it.
Learn more about that in our blog about sitemaps. You'll also discover how to create a sitemap for non-WordPress sites.
5. Remove Crawl Blocks In Robots.txt
Robots.txt is a file that tells Google bots which pages it can or can't crawl.
You can see an example of the Robots.txt file below.
There are a few terms we should clarify.
User-agent – the bot you're allowing or disallowing crawling ("*" means it applies to all bots)
Disallow – disallow crawling of the specific webpage
Allow – allow crawling of the specific content.
If you're creating a Robots.txt file on your own, you must make sure to check it so you know it's correct.
Making one simple mistake can completely screw up your rankings. You can check your Robots.txt with Google Robots.txt Tester.

Fix the errors until you have a correctly working Robots.txt.
You should also look for collisions between Robots.txt and sitemaps.
For example, the Robots.txt could be telling Google, "Hey, please don't crawl that page." On the other hand, the Sitemap.xml tells Google, "Hey, please crawl that page."
It confuses Google and can prevent indexing.
6. Remove Low-Quality Pages From Google Index
You might be wondering, "Why would I want to deindex pages?"
The reason is simple – Google Panda Update.
If you want to rank high, you must de-indexing low-quality pages.
These are usually webpages, such as:
Outdated content – it's not relevant anymore, so you should either update it or deindex it.
Duplicate content – Google algorithm penalizes websites with duplicate content. You should use deindex it or use the canonical tag (more on that later).
Page with no content – these are pages such as "Thank you for your purchase." They should be deindexed.
Find the low-quality indexed pages by typing "site:yoursite.com" to Google.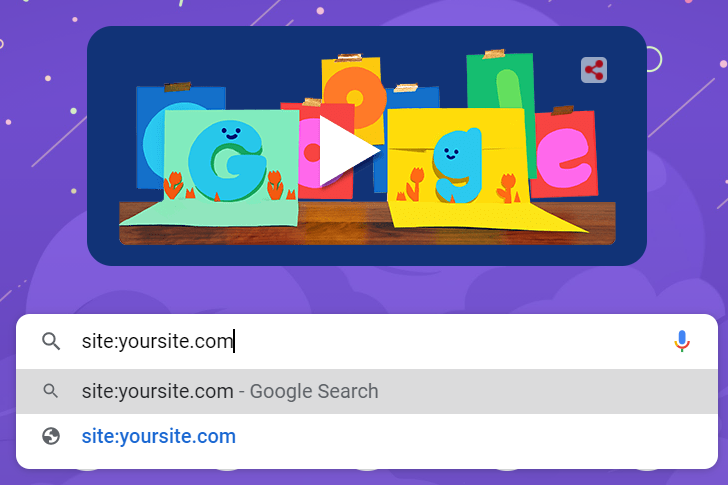 You'll get a list of all indexed pages. You can scroll through them and find the low-quality ones.
When you find the low-quality pages, it's time to deindex them. The easiest way to deindex a webpage is by using the noindex tag in HTML.
There's a popular way of doing that by disallowing the pages in the Robots.txt file.
7. Remove Duplicate Content
Duplicate content is content that appears in more than one URL. It can create problems with Google indexing and ranking.
Google will not know which page to index and show up in the search results.
There are a couple of ways duplicate content can be created.
You can have the same two pages, one running HTTP protocol, while the second one HTTPS protocol.
They point to the same content but are different in the eyes of Google. The same can have by including or excluding WWW.
You can find duplicate content with the Siteliner.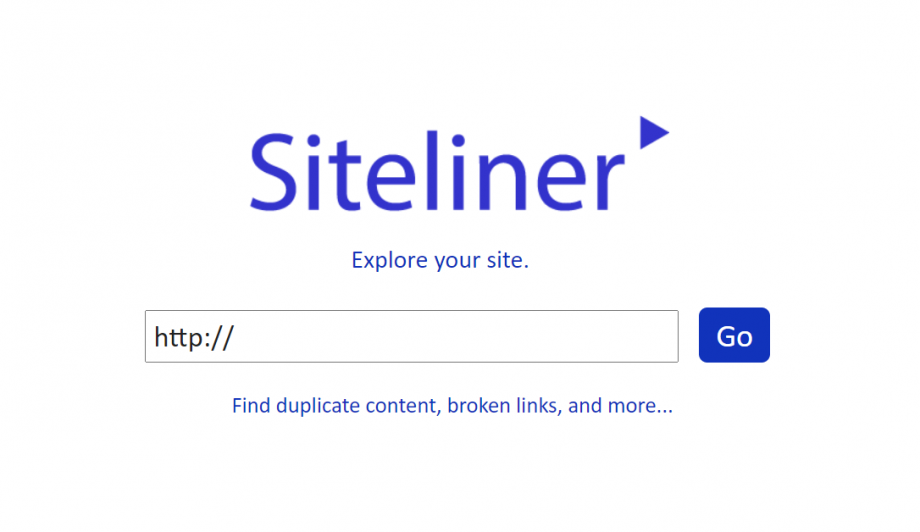 Type in your URL, hit Go, and get the duplicate content report.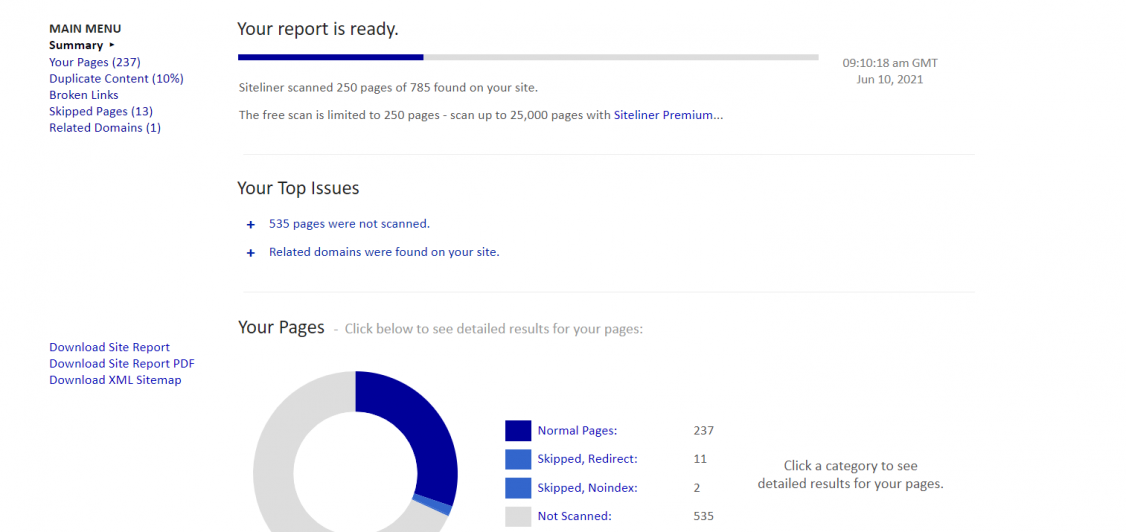 Click on Duplicate Content to see the individual URLs.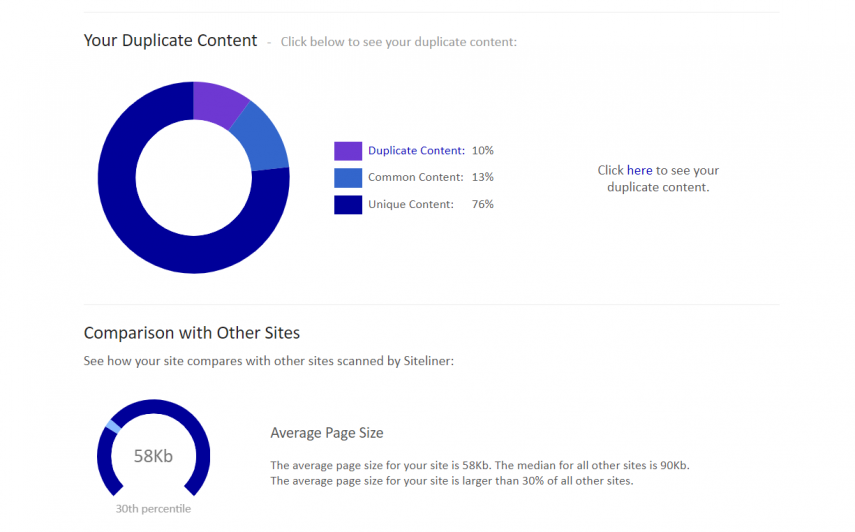 Click on the URL, and then hit View page summary.
You'll get the table with all duplicates.

You'll then need to pick which URL is the preferred version and add rel=canonical to the code of all duplicates.
That way, you tell Google which page is the original – should be indexed and ranked.
8. Use Social Media
Social media is the place where internet users spend the most time. Almost everybody is there, and your business should be no different.
There are many benefits of being on social media, such as more traffic and higher conversions.
It's excellent for ranking higher and indexing too.
All you need is to create a profile for your brand on social media.
Make sure to add the logo, background picture, and fill in all information about your business.
You should also link back to your website, so the search engine and social media users can easily access your website.
Aside from indexing, social media is an excellent platform for promoting content. You can join groups, use hashtags and collaborate with other companies
It'll help you get more traffic, build relationships, and index pages.
9. Improve Website Speed
Speed plays a critical role in SEO.
However, contrary to common belief, it also affects crawling.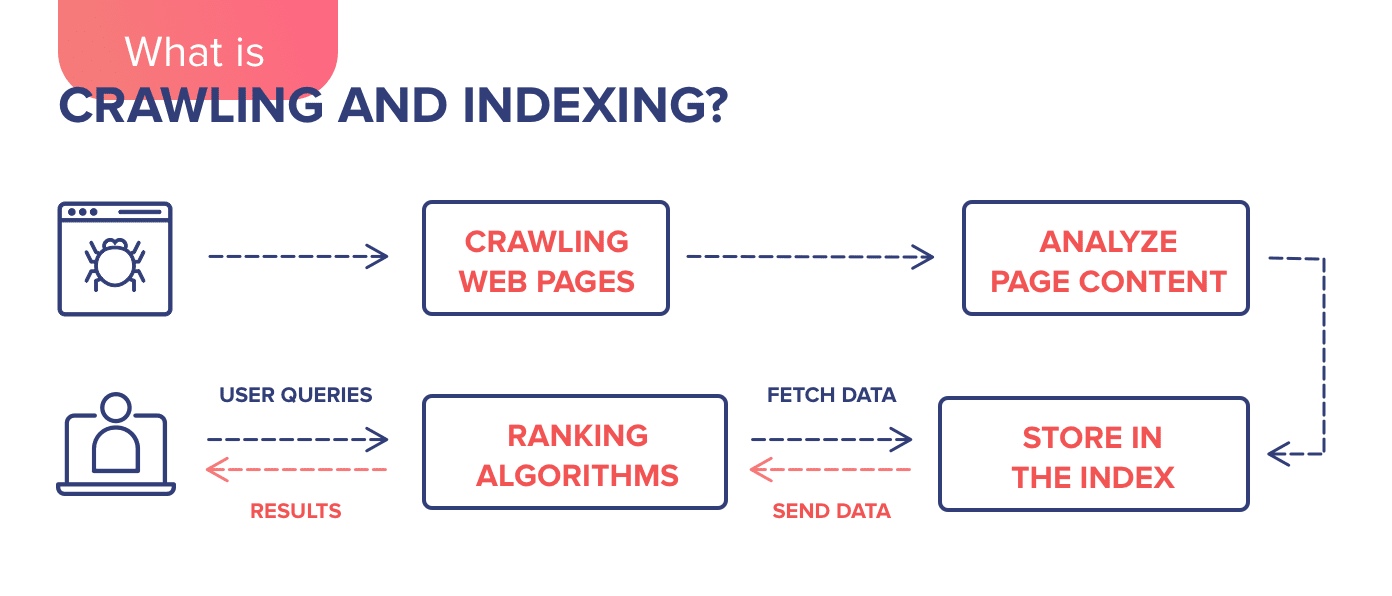 There are around 2 billion websites on the Internet. If Google bots want to crawl through all of them, they must be quick.
You should prioritize website speed, especially if you want to rank higher, not just get indexed.
You can check how fast your website is with PageSpeed Insights.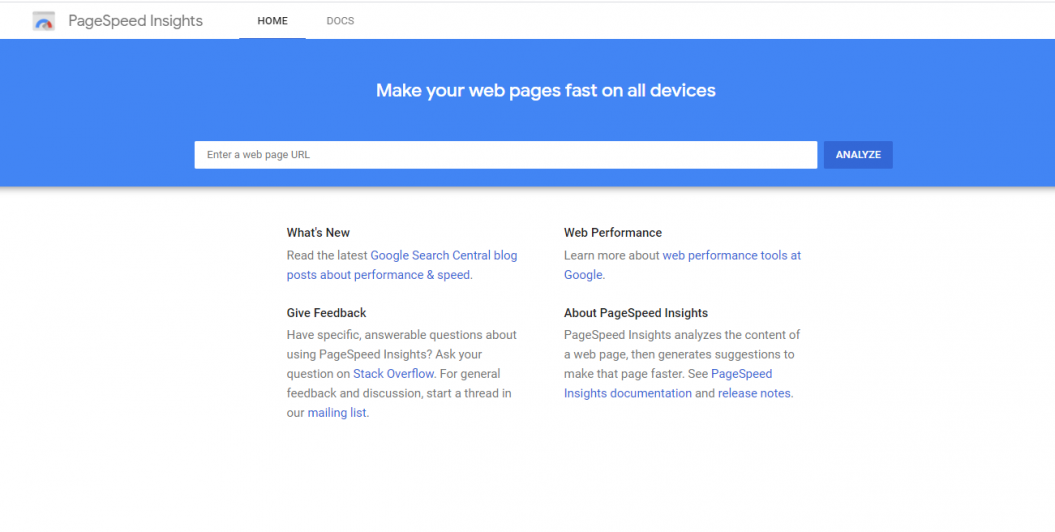 Type in your URL, hit ANALYZE, and get the results.
You can see the overall score on top and switch between the upper left corner devices.

Don't be discouraged by the orange color, though.
A score of 50 represents the 75th percentile – top 25% of all pages. Scroll further to see the opportunities for improvement.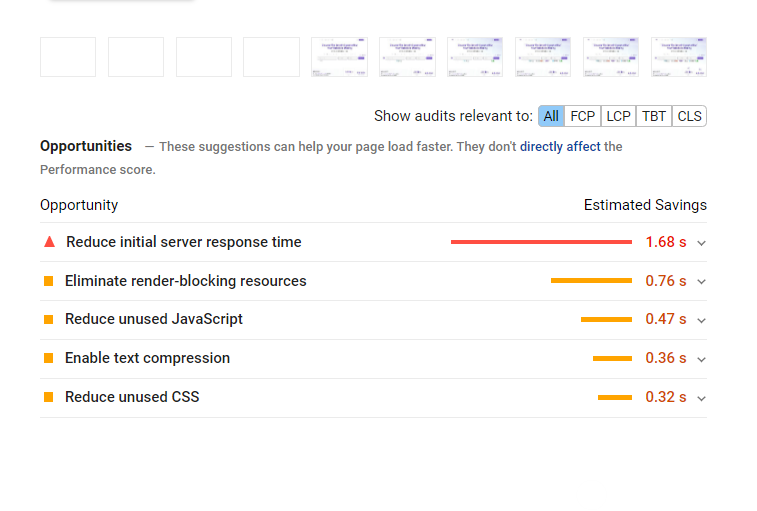 You can work on them and make your website faster. Learn more about that in our definitive guide on website speed.
10. Check That Page Isn't Orphaned
An orphan page is a page with no backlinks.
Visitors can't reach it through the website journey because there's no single link pointing to it.
However, Google can (sometimes) find these pages – mostly through sitemaps. When Google bots find an orphan page, they index it.
Unfortunately, this can have a harmful impact on SEO.
Black hat SEO practitioners used orphan pages in the past to trick Google to improve rankings. Google can assume that you're something fishy on purpose and penalize you.
Fortunately, we'll now look at how to fix it.
Go to SureOak, a free crawling tool, and crawl your website.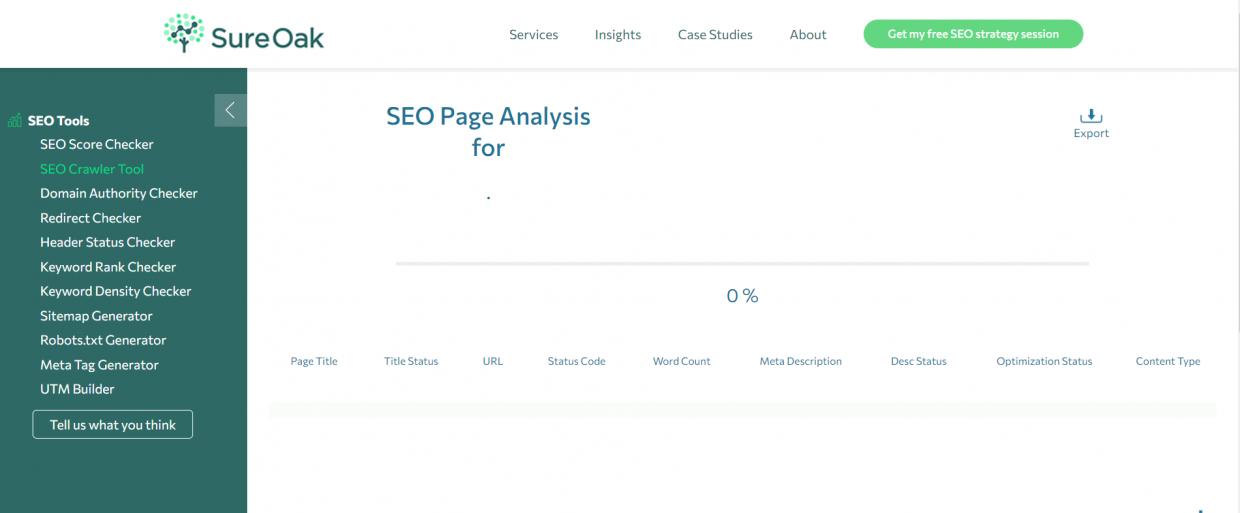 Export all crawled URLs into Excel or Google Sheets.
Now, you'll need to go to Google Analytics. Navigate to Behaviour > Site Content > All Pages.
Click Export in the upper menu and hit Google Sheets.
You should now have both URLs – crawled and Google Analytics' in the same document.
All you need to do now is find the ones in Google Analytics but aren't in the crawlable URLs.
You can do that with a couple of Excel functions or filters. When you're done, you'll get a list of orphan pages that you can add links to.
Conclusion
Indexing plays a crucial role in showing up in the search engine. I've covered 10 strategies that will help you get your pages indexed fast.
Now, I'd like to hear from you.
Which Google index strategy from today's blog did you like the best?
Or maybe I have forgotten something.
Either way, let me know by leaving a comment below.