This complete technical SEO checklist is based on the principles we used to optimize our website. Check out the technical SEO checklist for 2020 and real-life examples.
If you're trying to find a step-by-step technical SEO checklist that you can use immediately, you're going to love this post.
Today, I'm going to share with you a very direct, straightforward checklist that will help you to optimize your website instantly.
Let's dive in!
What is a technical SEO?
Search engine optimization, or SEO, is a method or strategy that you use to rank a website or content higher organically in search engines.
Since we have talked about how to improve your on-page SEO strategy in the previous post, we are going to focus solely on technical SEO today.
Before we go further, what is technical SEO anyway?
Technical SEO is the process of optimizing your website for the crawling and indexing phase. This is often called the 'behind-the-scenes' effort that keeps your website ranking well.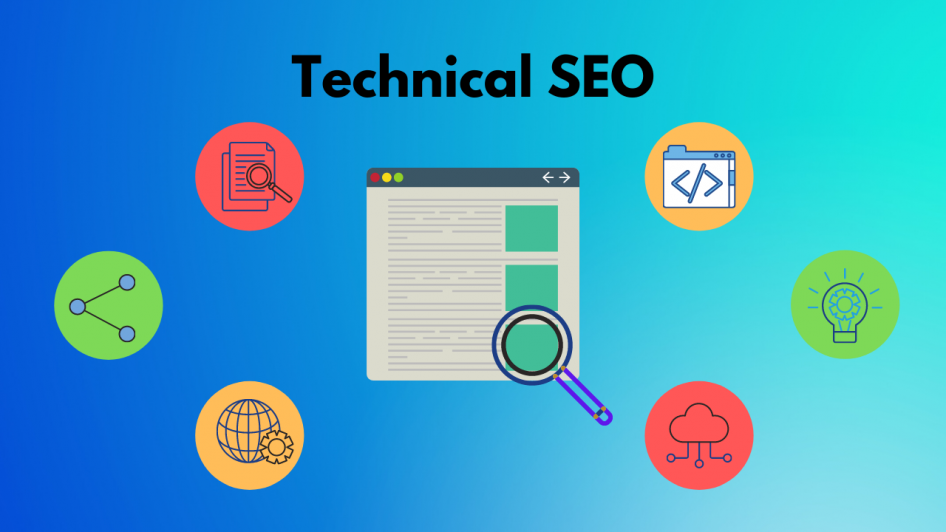 Now, that brings us to the next question…
Why is technical SEO important?
Technical SEO is a very important step in your whole search engine optimization process. If there are unsolved problems with your technical SEO, then it is highly likely that your SEO efforts will go wasted.
Let's look at them this way: with technical SEO, you can help search engines to access, crawl, and index your website easily.
When they can crawl your website easily, it means you have a higher chance to rank higher, and as a result, you can get more traffic coming into your website!
Technical SEO can be scary, especially when you don't know what steps to take or it could be something new for you. But, if you can develop a basic understanding of how you use technical SEO for your website's benefit, you will be way ahead of your competition.
Technical SEO checklist
Now, I'm going to walk you through the 12 technical SEO checklists:
Check and fix crawl errors
Switch To HTTPS
Create an XML sitemap
Optimize Robots.txt
Set your preferred domain
Optimize website navigation
Add structured data markup
Check your canonical URLs
Find and fix broken links
Use search engine friendly URLs
Boost website's speed
Make your site mobile friendly
I will explain why each one is so crucial to your website's success.
Check and fix crawl errors
Crawl errors happen when a search engine tries to reach your page but fails to do so. The search engines will not rank or index websites that have a lot of errors.
The faster you identify and fix those errors, the sooner search engines will review and index your website. This process can be done easily by regularly visiting your Google Search Console and identifying any crawl errors.
Log in to your Google Search Console and go to the "coverage" section to check if there are any crawl errors.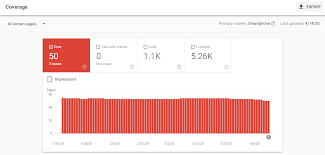 Scroll to the bottom and you will see a more detailed description of the errors you could have on your website.
They are many types of crawl errors that you will encounter on the Search Console. This includes 404 error, 500 error, soft 404 error, and more. Check each one of the errors and fix them immediately.
Once you've fixed those errors, click the 'Validate Fix' for Google to recrawl your pages.
Switch To HTTPS
According to Google,
"HTTPS (Hypertext Transfer Protocol Secure) is an internet communication protocol that protects the integrity and confidentiality of data between the user's computer and the site."
In layman terms, HTTPS helps in transferring information in an encrypted format so that it is not vulnerable to attacks.
Google has been gently pushing websites to switch to HTTPS ever since they announced them as a ranking signal back in 2014. This means that having an HTTPS website not only boosts users' confidence but also your ranking over time.

HTTPS provides multiple layers of protection to users' information or personal details:
Encryption – all the data will be encrypted to prevent eavesdroppers.
Data integrity – data cannot be modified or corrupted during transfer.
Authentication – it prevents man-in-the-middle attacks and helps to build user trust
Check out the articles below to help you in switching from HTTP to HTTPS:
Important: Make sure that you add the new HTTPS property to Search Console because it treats HTTP and HTTPS separately.
Create an XML sitemap
XML sitemap plays an important role in your search optimization effort. It helps to improve your website ranking by helping the search engines to understand the structure of your website while crawling them.
An XML sitemap includes information about each page including when it was created and last modified. It is basically a blueprint containing a list of web pages that you want search engines to index.
Fortunately, it doesn't cost a dime to submit your sitemap to Google. Just go to your Search Console and you will find 'Sitemaps' at the sidebar menu.
Optimize Robots.txt
Robots.txt is a text file that you put on your site to tell search engine robots which page to crawl or not to crawl.
Using robots.txt files allows you to prevent the search robots from crawling pages that are not designated for indexing purposes. This will help search engines to focus on crawling the important pages on your website instead.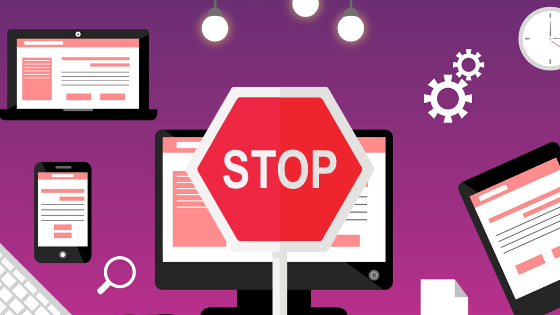 For example, you certainly do not want search engines to index your login pages, payment page, and other undesirable search results.
Set your preferred domain
A preferred domain, either www or non-www, is the version of your domain that you want to show in search results.
Both www.yourdomain.com and yourdomain.com are treated as two separate websites for the search engines. Setting your preferred domain would prevent creating duplicate content issues.
Letting the search engine know which is your preferred domain would help them to crawl and index the correct pages. But if you don't set your preferences, they will automatically choose the best option that they find.
WWW or non-WWW?
The truth is there is absolutely no difference between www and non-www. It's a matter of personal preference. There are some technical differences but it doesn't matter much too.
What's important is that once you have chosen your preferred domain, you should stay consistent with them.
Learn how to inform Google of your preferred domain in this article:
Optimize website navigation
Website navigation refers to links used within your website to navigate. Good website navigation makes it easy for visitors to quickly find the information that interests them. This helps you to retain customers and keep them engaged to drive through your conversion funnel.
Let's talk a little bit more about the conversion funnel. Your website navigation has a big role in your conversion funnel. You can have the most stunning website, but if your potential customers can't find your products, they will simply click the exit button.
Optimizing your website navigation is also good for search engines. The navigation descriptions inform not only the visitors but also the search engine about what you do.
Navigation helps search engines understand what content is important to your website. Thus, pushing them to a higher ranking.
Google shared four navigation best practices in its guidelines:
Create a naturally flowing hierarchy
Help your users to go from one page to another easily without the need to do a manual search.
Using text can help both search engines and humans to read and understand your site better.
Create a navigation page for users, a sitemap for search engines
Create an easy-to-understand navigational page of your entire site for search engines and users.
Use a custom 404 page to guide users back to a working page on your site to improve the user's experience.
Add structured data markup
Structured data isn't entirely new in SEO, but it's one of the elements that any website owner doesn't really fancy. Often, it's because the term itself sounds more "technical" and complicated.
I like how Bridget Randolph explains what is structured data in Moz.com. Let's hear them out.
"Structured data is any data that is organized. For example, if you have a bunch of scattered Post-It notes with phone messages about meetings, dates, times, people, etc, and you organize these into a table with labeled rows and columns for each type of information, you're structuring the data."
Doesn't that make structured data sound easy now? I hope it is.
Structured data helps the search engine to understand your website or content better with the organized data. What's even better is this: it increases the chances for your content to appear in the search results as a featured snippet, knowledge graph, and so on.
You can use Google's Structured Data Markup Helper to mark up certain elements of your web page.
Read this article on how you can mark up elements on a web page.
Check your canonical URLs
When the search bot crawls your website and finds similar data on multiple pages, it will not know how to treat them unless you specify which pages are the original content.
That's because it is difficult for a search engine to determine which value is correct when it comes across the same piece of content with different URLs. This is where the canonical URL comes into the picture.
A canonical URL is a URL that informs what to show to the search engine and whatnot. Google perceives the canonical URL as the page that is the most relevant from the duplicate URLs on your website. It is similar to the preferred domain where a page is accessible through different URLs.
If you don't tell Google which URL is the canonical page, it will help you to make the choice or consider them both as equal weight. You may not want that to happen because it will affect the rankability of the pages.
Let's take a look at the following URL.
https://www.facebook.com/?ref=tn_tnmn
The three URLs above are referring to the same website – Facebook. But as you can see each URL is slightly different from another.
The different URLs can be an issue for the search engines to decide which URL is the authoritative one for your page.
Tip: You can easily detect canonical URL by clicking Ctrl + U on any website to view the code and then using Ctrl + F to search for rel= canonical
Find and fix broken links
Broken links can be harmful to your website. It creates a bad user experience and impacts your ranking negatively.
There are a few ways how broken links can happen; a website is no longer available, the webpage was moved without a redirect, or just because the URL structure of a website was changed.
You can easily search for free broken link checkers online. One of them is Dr. Link Check. Enter your website URL and it will let you know if they found any broken links on your website.
It is important to fix all the broken links on your website. By doing so, it helps improve your user experience and makes it easy for them to discover content within your website.
Use search engine friendly URLs
When it comes to your website, the first thing search engines and customers will see is your URLs. Optimized URLs should be readable by both search engines and users.
For example, this URL: http//yourdomain.com/travel-the-world
Is way better than this URL: http//yourdomain.com/index.php?=47811991=a11=?p=12345
Making it readable helps visitors to remember your URL easily. This will help them to identify where they are on your website through the breadcrumbs path. For instance, when you see https://biq.cloud/blog, you know you are in the blog section.
Here are some tips on creating your search engine friendly URLs:
Use hyphens instead of underscores
If your URL uses underscores, https://biq.cloud/blog/meta_description_best-practices/, search engines might read it as metadescriptionbestpractices. But if you are using hyphens, https://biq.cloud/blog/meta-description-best-practices/, search engines would read it as:
-Meta description best practices
-Description best practices
-Meta description best
-Meta description
Use important keywords at the beginning of the URL
Example: https://biq.cloud/blog/meta-description-best-practices/, since the content of the blog is all about meta descriptions best practices, it is only right to include 'meta description' at the beginning of the URL.
Do not use any capitals in the URL
Capital letters in URLs encrypt the URL, making it difficult to remember.
Boost website's speed
The faster your website loads, the better it is. Nowadays, it is all about "I want it and I want it now!". Nothing frustrates searchers more than a slow-loading website.
It only takes 2 seconds to convince a visitor to wait for your page to load before they move on to the next search.
Get an insight on your website speed performance using the free Google's PageSpeed Insights. Just enter your website to start analyzing your website speed. It will return with a summary of your website's speed and tons of suggestions and opportunities to improve them.

The PageSpeed Insights tool gives a detailed description of what you can do to improve your website's speed performance.
Make your site mobile friendly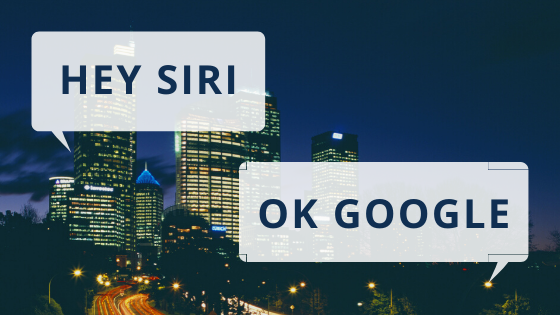 With technological advancement, our smartphones are our go-to companion for almost everything these days.
Without a mobile-optimized website, you are missing out on a major chunk of your audience and conversion opportunities.
Check your website for mobile device compatibility using Google's Mobile-Friendly Test.
If you have found that your website does not meet Google's mobile-friendly criteria, check out Google's step-by-step instructions on how you can improve them.
You can also check out this article by SEOPressor on 10 Simple Ways To Make Your Website Mobile-Friendly.
Start making your website more accessible to everyone, and you will attract more potential customers.
Bonus: Track Your Ranking Performance Using Rank Tracking
Google algorithm updates happen hundreds or thousands of times every year. Most of the time, these improvements are very minor to even notice.
But sometimes, the opposite could happen too. Major updates come in and you will see a significant drop in your ranking!
You can use Rank Tracking to track your ranking performance and be notified of these major Google algorithm updates.
This insight allows you to be prepared and updated with any algorithm changes.
Key Takeaway: Technical SEO is a must in your SEO effort
In today's rapidly changing world, SEO techniques can change in the blink of an eye. The worst part is that you might not even know it. As we all know, SEO is not a one-off project.
Keep yourself updated with the latest updates and algorithm changes to make sure your website is going ahead with the competition.
If you missed it, here are some related articles that can help to boost your SEO strategy.
On-Page SEO Checklist (2022) + 25 Actionable Steps
23 Quick SEO Tips To Boost Your Traffic In 2022
Before I go, here is the technical SEO checklist infographic for you.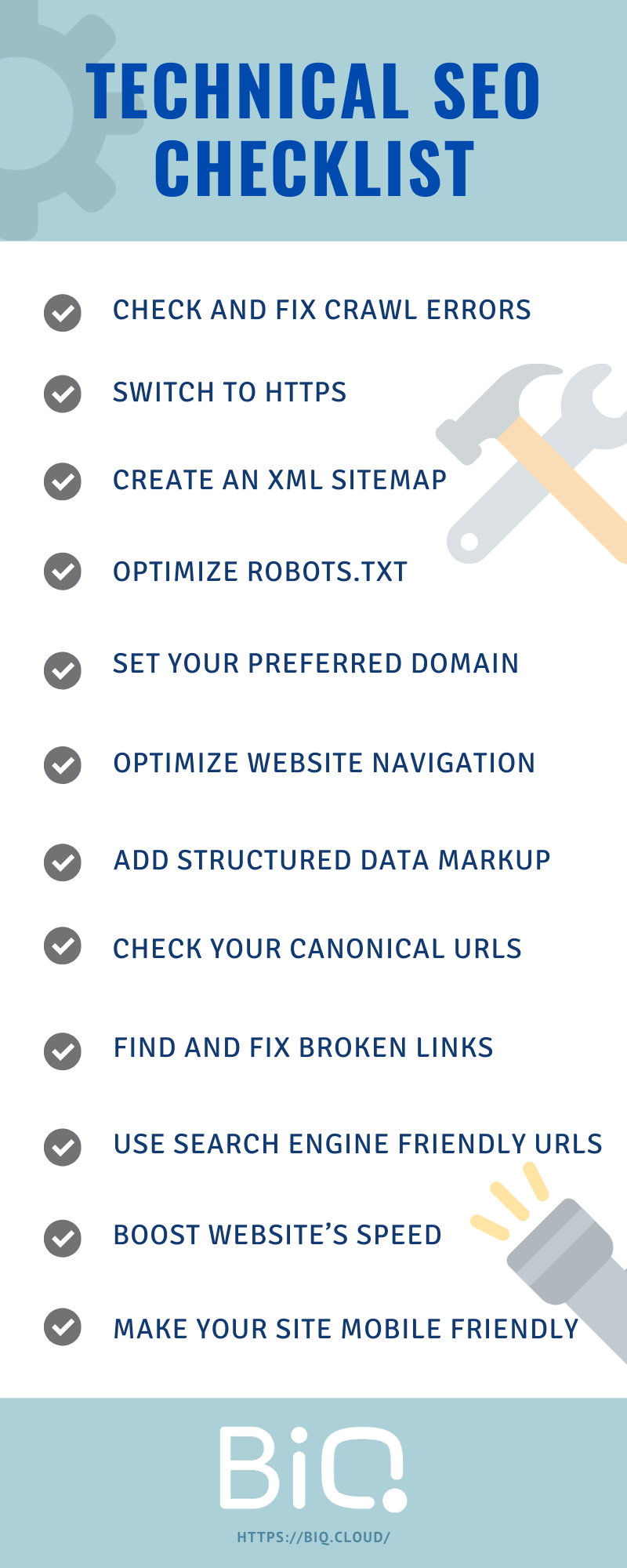 Tick off all the technical SEO checklist above, and you will make the search engines' work easier.
What are your thoughts on the checklists? Are there any technical SEO best practices that you would like to share with me? Let me know in the comments below.