A huge percentage of your search engine traffic comes from Google through the Search Engine Result Page (SERP). If you want to dominate your niche, you have to make sure that your site's most important pages rank well on search, and for that, pages must be crawlable.
If you are wondering how crawlability affects your SERP rankings and wishing to learn proven tips to boost the SEO of your site, then this article is for you! This article does a brief analysis of what crawlability is, the factors affecting it, and actionable advice on improving the crawlability of your site.
What is crawlability and how does it differ from indexability
Crawlability is the search engine's ability to access and crawl your website's content. If a bot runs into too many broken links or a robots.txt file blocks the bot, it can't crawl your site accurately.
Conversely, indexability is Google's ability to analyze and add the pages of your website to its index. You will be able to identify which pages are currently indexed if you insert "site:" at the start of your URL.

Factors affecting crawlability
Crawlability is a measure of how well Googlebot can do its job: to crawl the pages of your website. The higher your site's crawlability, the more likely your pages are to be indexed better (and rank better in Google's search results).
Here are some important factors affecting your site's crawlability.
Site structure – The informational structure of your site plays a major role in its crawlability. In case your website has pages that aren't linked to any source, web crawlers may not be able to easily access them. Though they could still discover those pages via external links, provided, someone references them in their content; in general, a weak structure may lead to crawlability issues.


Looped redirects – Looped redirects can hinder web crawlers from accessing all of your content.


URL errors – Typos in your page URL cause an URL error and result in crawlability issues.


Outdated URLs – Those web owners that have recently migrated their website, deleted in bulk, or have made a URL structure change should check this issue. Linking to old or deleted URLs may result in crawlability issues.


Internal links – Since a web crawler follows links while crawling through the site, it will only find pages linked to other content. Thus having a good internal link structure will let the crawler speedily reach even those pages deep in your website's structure. A poor structure will lead to the web crawler skipping some of your content.


Unsupported scripts and other tech issues – The different technologies you implement on your website can lead to crawlability issues. For instance, since crawlers are unable to follow forms, gating content behind forms can lead to crawlability issues. Scripts such as Javascript or Ajax can possibly block content from web crawlers too.


Blocking web crawler access – Sometimes, webmasters deliberately block web crawlers from indexing pages on their website. One instance where they do this is when they have created a page and want to restrict public access to that page. The process of preventing that access involves blocking it from the search engines.
If you are not careful here, you may even end up blocking other pages by blunder. Just a simple error in the code can block the entire section of the website.

How to check your website's crawlability in Google Search Console
You can check your website's crawlability via the Crawl Stats report. It reveals stats about Google's crawling history on your sites, such as the number of requests made and when or your servers' response. This report will also help you determine whether Google encounters problems while crawling your site.
To find the crawl stats report, log into Search Console and go to the Settings page. Open the report to view the summary page including a crawling trends chart, host status details, and a crawl request breakdown.
How Crawlability Affects Your Website's Rankings
In a nutshell, your website's crawlability can have a significant effect on your SERP rankings. If you want to be successful in the internet marketing world, you need a website that is reliable and consistent.
The more user-friendly your website is to search engines, the better for everyone. No one wants a slow-loading site. Make sure that yours isn't holding back traffic and costing your business money by digging into crawlability issues today!
When search engines discover and index new web content, they use web crawlers.
Google, for instance, can easily crawl your website if your site data is clear, decipherable, and accessible for both the readers and their bots.
Bad crawlability can negatively impact your search engine rankings, and you will be penalized. Web crawlers have a crawler budget- an upper limit to the amount of time and resources that they can spend on your website.
When crawlers spend too much time navigating your site instead of crawling important pages, it will affect your SERP rankings. So, you can't afford to cut corners when it comes to the crawlability of your site — you must make sure to optimize your crawl budget for SEO.
The worst possible outcome would be your website not getting indexed. Factors such as broken links and 404 errors limit your crawler budget.

Tips to optimize your website's crawlability
SEO is a process. It is something you do, not just something you read about or have done to your site. But there are several great tips available to help you boost the SEO of your site, even if you feel like a newbie.
Here are some of the best tips to boost the SEO of your site:
1. Improve and submit your sitemap
​​You really want to thrive online and get tons of traffic to your website, right? What you may not know is that Google likes websites that are easy to browse by search engine users.
This means that you should submit your site as a sitemap to Google, Bing, and Yahoo!.
It's going to make it easier for the search engines to discover your website, which can significantly increase your traffic.
While submitting your sitemap to Google, keep in mind that Google supports the following sitemap formats:
Here's how you can add your sitemap to Google:
Pick the sitemap format you want to use.
Create your sitemap. You can do it automatically as well as manually.
Finally, add your sitemap to your robots.txt file to make it available to Google. You can even directly submit it to the Google Search Console.
And since the sitemap is one of the core elements of your search engine optimization strategy, improving it is equally important. It is going to have a serious impact on your search rankings and organic traffic.
Here are some ways to improve your sitemap:
Use consistent and fully-qualified URLs.
Make sure it is UTF-8 encoded.
Don't forget to break up large sitemaps.
Add canonical URLs to your sitemaps.
Use non-alphanumeric characters.

2. Use a coherent internal linking structure
A coherent internal linking structure is a powerful tool in any SEO strategy. It exists to establish the optimal flow of information and anchor text for your website. URL structure in your web pages is very important because it plays a major role in the internal linkings and website structure that you want to implement.
This means that by creating a clear structure with good anchors, you are able to improve your internal linking performance and make your site more accessible from the search engine point of view.
To put it simply, an internal linking structure is a way to organize your own website in a logical sequence.
One way to do it is by creating breadcrumbs for the visitor, which will guide them to the topic they were looking for.
Here's an example for a site's breadcrumbs:
You can also utilize an SEO crawler tool like Oncrawl to spot broken links. You can also spot if there are any technical issues on your pages hindering them from being crawled and fix them.
Make sure to look out for the following issues as well:
Not having a good website architecture
Not having a good internal link structure
Broken page redirects
Broken server redirects
Unsupported scripts

3. Update your content frequently
If you want your content to rank on Google, then there is something you should know: updating content on your site frequently is known to improve ranking.
According to a report by HubSpot, updating old blog posts increased traffic by 106%.
There are a lot of reasons why this happens. One of them is that Google likes to show fresh and relevant stuff to users.
And don't overlook the need for good content to ensure your visitors keep coming back and will naturally help you gain more traffic and popularity. See that your content is high-quality, recent, and relevant so that visitors stay longer on your site. The longer visitors spend time on your site, the higher your rankings will be, as dwell time is another SEO ranking factor.
To make your content search-friendly, find out the best keyword phrase and target it for each authoritative content page. Consider how your visitor will probably search for that particular page using search terms like 'how to apply for scholarships?' or 'what is Microsoft 365 for business?'
If you are using multiple keyword phrases, ensure that the phrases are very similar. Also, strategically place your keywords in your URL, page title, headings, and subheads.
Your keywords should be natural and user-friendly. When it comes to your content, use your keyword phrase a number of times all through the page. A great strategy is to use it once in the opening and closing paragraphs, and two to four times all through the rest of the content. You might want to consider getting a keyword research tool like BiQ's Keyword Intelligence to get the best keywords for your page. You can also use an LSI keyword generator like LSIGraph if you're more interested in getting LSI keywords.
Try to be as authoritative as possible by linking to relevant sources and additional info. And use bold, italics, heading tags, and other tags to emphasize your keyword phrases. Consider using a website audit tool to get an SEO report of your site and identify technical SEO issues.

4. Identify and avoid duplicate content
Content uniqueness matters for several reasons. Firstly, the risk of indexing errors caused by duplicate content is diminished. Secondly, Google tends to rank pages with unique content above those with duplicate content, so avoiding duplicate content can improve rankings.
In fact, duplicate content can also lead to Google penalizing your website by tanking its rankings. So, identify and dodge duplicate content to prevent penalties or any negative effects that can result from having it.

5. Limit redirects
Almost every SEO expert will tell you to keep your site clean from redirects — and most likely, you've already heard this advice many times.
Redirects are used when you want to send users (visitors) of your website to a specific location or address. 301 redirects are also used when you want to direct visitors from an outdated or expired page to a new, relevant page.
That said, it's important to limit redirects on your website, so Google can crawl your pages/resources more efficiently.

6. Improve your page loading speed
When a website loads slowly, users tend to go to other sites rather than wait. Google recognizes slow loading web pages, which eventually impacts your ranking. Slow page loading speed also impacts how your site visitors engage with your pages.
What's more, as per stats, a delay in page speed by three seconds can increase bounce rates by 32%.
On the contrary, improving your page load speed can decrease the bounce rate and increase the page per view session. In another study, many luxury sites saw an 8% increase in page view per session when they decreased their load time by one-tenth of a second.
So, website loading speed clearly is an essential factor that affects the SEO of your website as well as your conversion rate.
There are different ways to improve page loading speed, such as installing the right plugins, caching, using a CDN (Content Delivery Network), optimizing images, and more.
There are tools to help you resize your images, including Adobe, Landscape by Sprout Social, BeFunky, and a lot more.
Optimizing factors like the file format and size are also crucial for optimal page load speed.
Other than this, it's essential to minify code to boost your page loading speed. Minifying code refers to automatically rewriting code to remove redundant data so that it takes up less space when it is transmitted over the web. This reduces file size, thus improving your site's load time.
Luckily, Google has developed an extremely useful tool – Google PageSpeed Insights. This tool will analyze your website and give you tips on how you can make your page load faster.
You just have to enter your URL and the tool will provide in-depth analysis and actionable recommendations to help you boost your website's performance.

That's a Wrap!
To wrap things up, it's important to note that the SEO landscape is constantly changing. There are many small factors in play, but the essentials remain the same—you want a website that is easy to crawl and friendly with search engines. Focus on the big changes you can make that will boost your SEO—metatag updates, indexing pages, and simple website maintenance.
And don't forget that crawlability plays an important role in SEO—just as relevant as titles and meta descriptions. Follow the tips outlined above to ensure that your site is as crawlable as possible.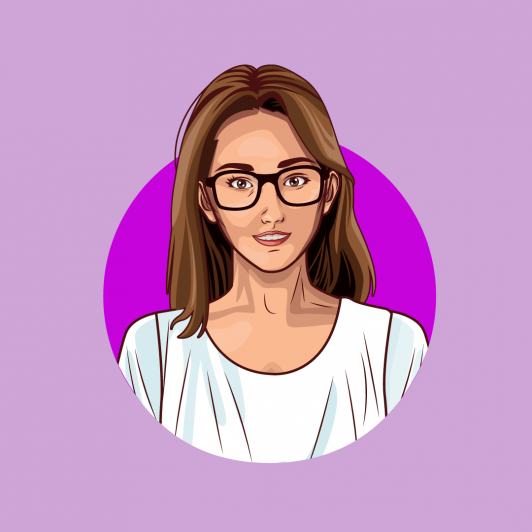 Ashley Kemper is an Assistant Editor at Commerce Mentors. She has 5+ years of experience in writing about Marketing, SEO, and Technology. She also helps with the end-to-end execution of content strategy. When not writing, Ashley spends most of her time reading and cooking. As a sports enthusiast, she spends her weekends running and watching badminton tournaments.