What is Google Discover? Here are 7 tips to show up on Google Discover.
Learn how to get your content in Google Discover and reach a broad audience.
Over the years, Google has evolved from being a mere search engine into a multi-service entity. In September 2018, Google introduced Google Discover, and it became an instant hit in the marketing world.
Nowadays, digital marketers are working on their SEO and giving their content a chance to rank on Google Discover feed.
But before we see how that happens, let's first understand what Google Discover is and its relevance in the content marketing niche.
What is Google Discover?
Google Discover is a customized news and content feed that keeps users updated on a couple of topics based on their interests.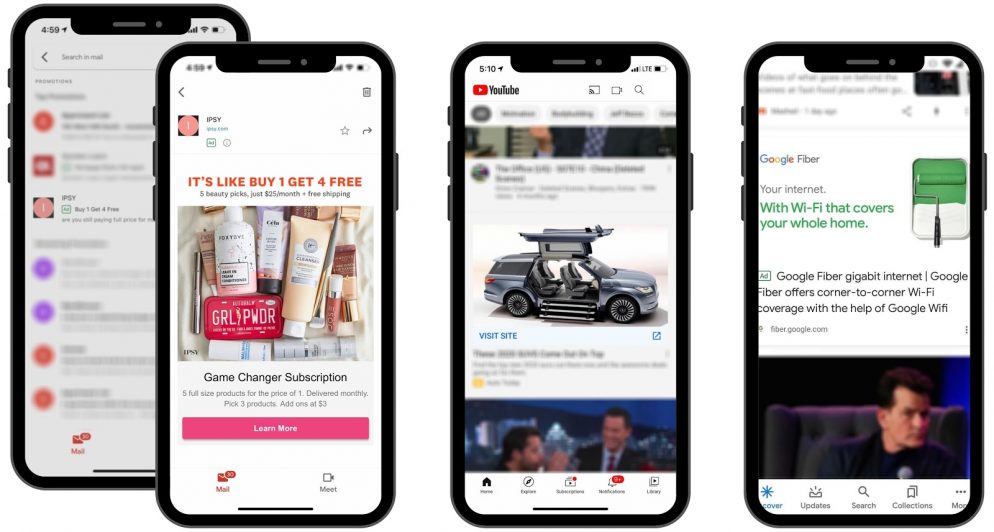 When Google updated their Google Feed to Google Discover, its main goal was to make it easier for people to discover interesting topics.
This update came with a new look and more functionalities. The Google Discover feed comes in a user-friendly layout that allows users to skim through several suggested content before clicking on what catches the eye.
According to Google, Google Discover's introduction allowed a wide range of content to rank among the suggested content. With this now in effect, videos, news, and evergreen content are among the top content types that appear on the Google discover feed.
That said, it's worth noting that there's nothing like a Google Discover app; instead, this is a feature found within the Google app on your mobile phone or Google's home page in your browser.
Also, Google Discover works in a slightly different way compared to search results. Let's see how.
What is the difference between Google Discover and Search Results?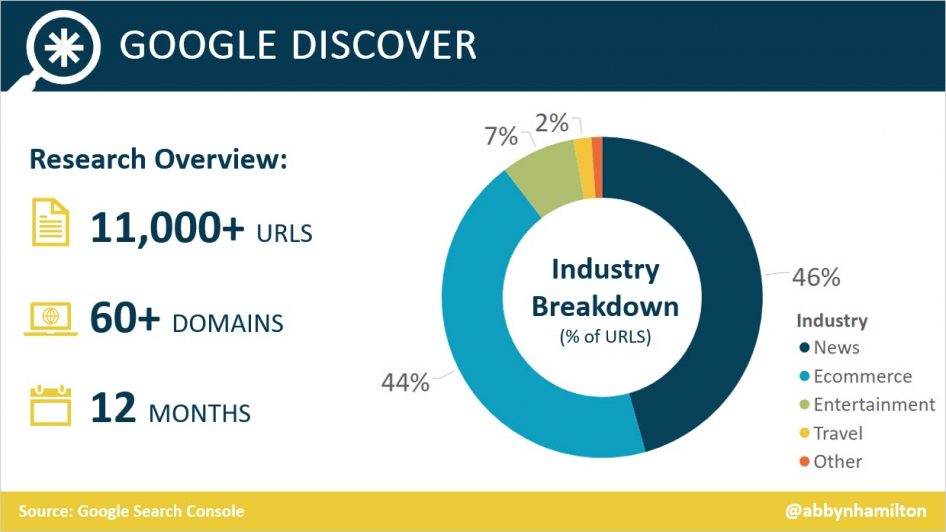 Google Discover and Search Results are two related tools that serve two different purposes. Google Discover suggests relevant content to the end-user based on their search history, interests, location, and preferences.
On the other hand, Google Search Results are a set of the most relevant content suggested by Google based on specific keywords.
Both the search results and Google Discover gives the most relevant content, but one requires that you search the internet for what you want while the other appears automatically as a news/content feed.
Below are some further examples to help you understand the differences even better:
1. With Discover, Google tracks your internet activity and habits to deliver the most relevant content as a scrollable list.
2. Google Discover allows you to personalize the feeds while search results rely on keywords you enter into the search engine. You can refer to this Google's guide on how to personalize Google news displayed on Discover.
3. Both Google Discover and Search Results ranks high-quality, valuable, and informative content. But to rank on Google Discover, you don't necessarily need to have the highest SEO score.
4. With Google Discover, users don't need to do searches
If you post a great article that's not optimized for search, it won't rank on Google. And to access this content, your audience should know how to find stuff on Google using advanced techniques, e.g., use search operators to dig into the domain – "site:domain.com."
However, your content can appear on Google Discover, even if it's not ultra-optimized for search. The reason being, Search Engines ranking factors such as keyword optimization and backlinks don't necessarily apply here.
This doesn't mean you should neglect SEO best practices when curating content. In fact, ranking on Google discover should be a bonus, not the main goal for publishing content. We shall see this later on.
What are the advantages of Google Discover?
Google Discover is one of the least explored marketing strategies that effectively raise your brand awareness to reach a newer and possibly broader market.
The fact that your content will appear on the screens of millions of people means a lot for your business. One of the main advantages of using Google Discover is the boost it gives to your brand. Here's how.
Your content gains exposure with a boost from Google.
With Google Discover, you navigate your way to massive exposure with Google guidance: show up on the news feeds, get Discover clicks and earn Traffic without necessarily ranking for competitive keywords.
If you are familiar with SEO, you know how tough things can get, especially in a competitive niche, such as digital marketing or eCommerce. Google Discover gives you a stage to shine without trying too hard.
This is because Google shows your content to millions of people (that are interested in the topic) without going through the search engine algorithms. This is more like hacking your way to thousands of clicks without ranking on the first Google pages.
That said, getting your content on Google Discover is never guaranteed – even if you have a huge following and are considered an authority in your niche. However, there are some tips you can use to boost your odds of success.
How to Show Up on Google Discover: 7 Tips for You
The harsh reality is, making your content appear on Google Discover isn't as guaranteed as taking your content from page three to page one of the SERPs. However, it's nothing as complicated.
We've rounded up 7 tips to guide you through creating posts that will stand out from the rest with better chances of appearing on the Discover news feed.
Remember that these tips aren't a replacement for SEO best practices; instead, they are either part of SEO strategies or unique techniques used to create value-centric content.
1. Create a mix of trending and evergreen content
News is an excellent example of content that performs exceptionally well on Google Discover. And depending on your niche, it's almost impossible to regularly write content on trending topics unless you work for a large media house.
However, it's possible to curate content based on what's trending in your industry. Even yet, this isn't a sustainable strategy. That's why it's essential to focus on trending and evergreen content.
Evergreen content is the type of content that remains fresh, relevant, and valuable for a long time without the need for regular updates. This isn't to say that evergreen content shouldn't be updated.
An example of evergreen content includes tutorials, How-to content, infographics, instructional guides, etc. Often, evergreen content covers topics that rarely change and are comprehensive, meaning they offer more value to the readers than the competing content types.
If you are not sure of the topic to pick when writing evergreen content, a rule of thumb is to go for the popular topics in your niche.
Your search for popular topics starts with keyword research using BiQ's Keyword Intelligence.
In the Trending Searches, you will see real searches people made on the search engine. Here, keywords with a high search volume are your best bet.
As you can see, each search comes with other important insights such as competition and intent.
You may use the Intent column to understand what people are looking for when they type in the phrases on Google. With this, you'll be able to create content that matches what your intended audience really wants.
You can refer to our step-by-step guide on how to create evergreen content for valuable tips.
2. Improve on E-A-T (Expertise, Authoritativeness, Trustworthiness)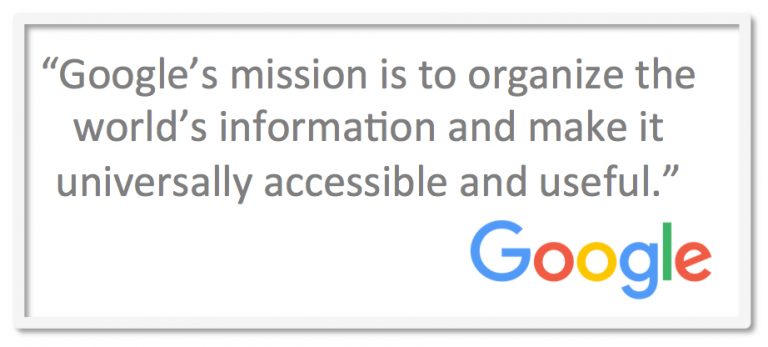 For your content to appear on Google Discover feed, your site/pages need to demonstrate a high degree of E-A-T. That is expertise, authoritativeness, and trustworthiness.
According to Discover guidelines, you can do the following to boost your site's E-A-T:
Provide precise dates and bylines when publishing your content
Give clear information about authors, the publisher, and the publication, if any.
Specify the company or network behind the content
Indicate the contact information of the authors and company to build trust and transparency with site visitors.
But these aren't enough. The content you create should convince Google that you really are an authority in the niche. Meaning you're an expert in what you cover and that people are eager to read and gain knowledge/value from your content.
The best way to build authoritativeness is to create advanced content that's high-quality and comprehensive. These include case studies, statistics, infographics, white papers, eBooks, etc. You can also focus on those topics that have set you as a thought leader.
If you cover digital marketing, you can focus on the topics that have performed better than others. For example, if your content on Email marketing has driven more traffic to your site, you can build your authoritativeness around Email marketing.
Fortunately, you can use BiQ's Content Intelligence to help you in creating well-optimized content.
Enter your keyword in the content tool, and it will start guiding you in your content creation.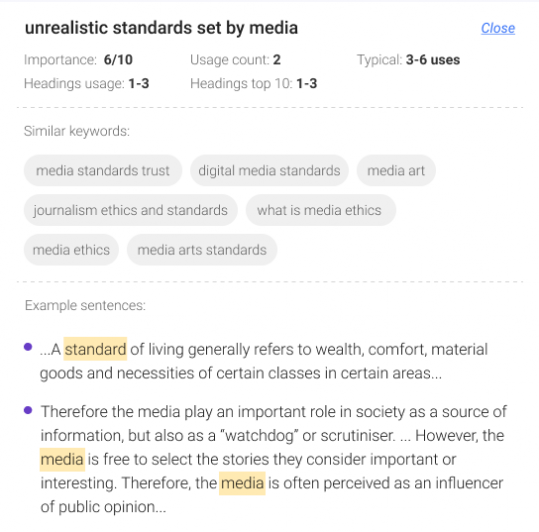 For example, the keyword list on the right side is the keywords you might want to include in your content. By doing so, you are improving your chances of landing on the first page.
3. Add compelling, high-quality visuals.
The use of high-quality visuals: images and videos get the most attention in Google Discover. If you create valuable content that meets all the requirements but without images, it won't appear on the Discover news feed.
There are several reasons why Google prioritizes content with compelling visuals. One is that people are generally attracted to high-quality videos and images more than they are to texts. And since Google values user experience more than anything else, they will always display content with great visuals.
In fact, 80% of site visitors will watch a video, and only 20% will read the texts. And according to a 2018 HubSpot survey, 54% of surveyed consumers wanted to interact more with video content from a business/brand they support.
This means you should make it a priority to embed high-quality images and videos in your posts. These visuals should serve more than just accompany your content. They should be appealing, valuable, and relevant.
4. Support your entities with structured data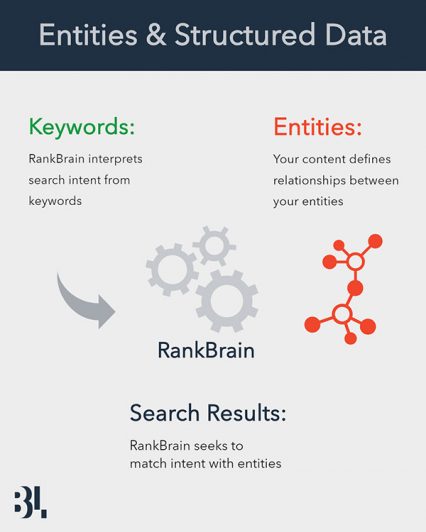 Entities are perhaps the new silver bullet, according to most SEO experts. How Google interprets and uses entities to rank content and pages isn't obvious.
However, one sure thing is that Google uses it to determine how relevant your content is to the searchers' intent. While structured data doesn't help you rank higher on search engines, it helps get rich results, boosting click-through rates and increasing organic traffic.
Structured data will also support semantic search and your site's E-A-T. These two factors are only possible if your entities are well optimized. So, in short, structured data will boost your page entities.
Also, structured data must conform to a specific format since it must run on a computer. This is where schema markup comes in – a widely used and accepted format for structuring data across the web. If you are new to data structuring, it will take time before getting everything right.
You can choose to learn about scheme markup before deploying it or work with an SEO professional who's well versed. Either way, this isn't an SEO priority but a significant boost to your page entities, which in turn, increases the chances of your content appearing on Google Discover.
5. Frequently update your content.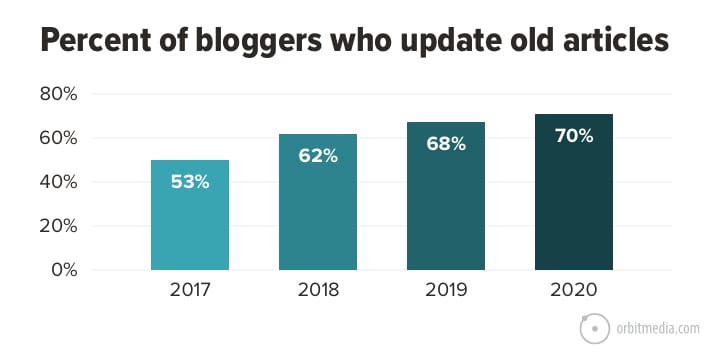 If you have comprehensive evergreen content and want it to appear on Google Discover, you need to update and republish it.
But updating content isn't just changing the dates and adding a few Headings and paragraphs. Instead, you want to do some research around the topic and see what your competitors have posted recently.
The best way to go is to do a thorough SEO competitor analysis. Here, you dig deep into the competitor's ranking keywords and best performing content so you can compare and contrast with what you already have.
You can also choose to run keyword research and incorporate new search queries into your content to boost your SEO score. Refer to our guide on how to find the best keywords to use in your content.
After updating the content, you can republish and share it once again on your social media channels. This way, you are killing two birds with one stone.
6. Optimize for mobile devices
Google Discover is a mobile-centric news feed; hence your site's mobile experience is quite crucial.
Research shows that 91% of American adults own smartphones, and 46% of consumers won't revisit a site if it's not mobile-friendly. All these explain why perhaps this is the most crucial factor you should prioritize.
The site's responsiveness and fast-loading speeds are the two irreducible minimums if the content appears on the Discover feed. So, for pages not running on Google AMP (Accelerated Mobile Pages), it's necessary to work on the site's loading speed.
If you are new to mobile SEO, you can borrow several mobile optimization tips to start with. We've also highlighted some mobile-friendly website tools you can use to optimize your site.
7. Follow Google News guidelines.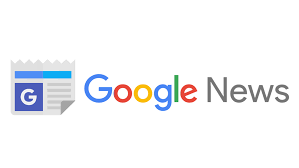 Besides sticking with the above Google Discover best practices, your content should comply with the general Google News guidelines.
Having timely content that provides unique insights and page titles that captures the content's entity (in a non-clickbait way) is not enough to appear on the Discover feed.
Below is a summary of the Google News guidelines to keep in mind:
Ads and promotional materials shouldn't exceed the content.
Content should be free from copyright issues.
Violence, gore, hateful, and manipulated media aren't allowed.
Dangerous, deceptive, and harassing content violates these guidelines; hence it won't appear on discover.
That said, here is what Google encourages people to do to meet Discover's content policies.
Match the content and metadata and avoid using exaggerated or misleading details to increase appeal.
The preview content shouldn't withhold crucial information necessary to understand what the content is about.
Avoid techniques that manipulate appeal, e.g., using exaggerated titles and click-baits to drive morbid curiosity.
Use large, high-quality images of at least 1200 PX wide. Smaller images, such as your site logo, shouldn't be used within the content.
How To Check Performance On Google Discover?
If your content makes it to discover, Google gives you the option to monitor its performance. You can do this using a Performance Report tool, specifically for Discover. The report provides insights for each of your content that has appeared on Discover in the last 16 months.
For Google to display these data, your content should attract the minimum number of impressions.
How to Configure the Performance Report
By default, the report shows impressions and the number of clicks, but you can configure this by choosing the metrics you want to see.
You can group the data you get by page, appearance type, country, and day.
There's also an option to compare the data by page, day, or country. For example, compare the impressions/clicks from the U.K. and the U.S.
Exporting the report data
Once you have configured and filtered the report you want, you can download it for later viewing and analysis.
Remember, you can only check the performance report of your post that appeared on Discover. Google also uses DNS verification to ascertain that you are the site owner.
The screenshot below shows Discover's content performance sorted by appearance type (Videos) with three metrics: Total clicks, total impressions, and average CTR. Remember that Video clicks do not go to your website, rather to YouTube.
Final Thoughts
Keep in mind that it's Google that tailors the newsfeed to the respective user. So make sure the content you create matches your intended audience.
Which tips are you going to try first? Or do you have any questions on Google Discover?
Either, feel free to let me know in the comments.