To drive more traffic and increase your customer base, you will need to generate SEO leads. Here are 8 SEO lead generation techniques you can apply to gain more quality SEO leads.
Like with everything else, SEO presents numerous challenges in content creation, marketing, and lead generation.
But once you get the hang of it and know where your faults are, you'll be in a much better position to use it to your advantage and garner quality SEO leads for your brand.
The average user has become accustomed to the digital world so much that they cannot live without it.
Therefore, it's only fair to expect your prospects to get smarter and pickier as they continue to explore the internet space.
Online users can now dodge spam and ads with ease, making it even more challenging to get your sales campaigns in front of their screens, let alone convince them to buy your products.
As you may well know, the trick is knowing how to convince your prospects that you are exactly what they're looking for?
You want to gain even more SEO leads and increase your customer base.
Here's how you can do that!
How to Find SEO Leads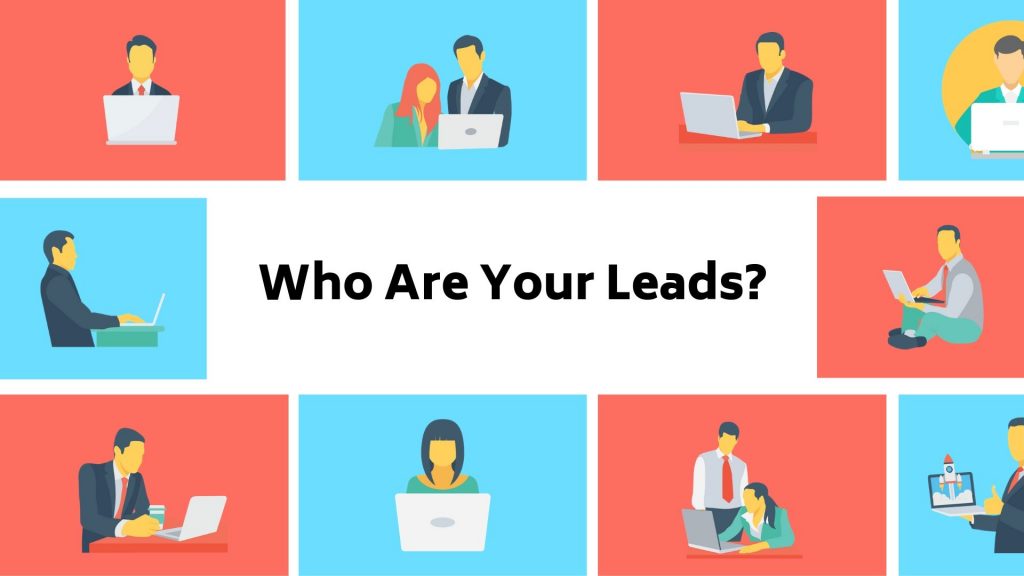 What are SEO leads?
As of writing this, few businesses have mastered the true potential of good SEO.
It is a masterclass of disguise
You just have to know how to tap into it and enjoy its benefits.
Good SEO makes itself known to search engines without sacrificing your content.
After all, that's the key to increasing your SEO clients list.
You must optimize your website for Google, Bing, and other search engines.
Master how to optimize your website, and you will generate more SEO clients from search engines than you could imagine.
Here are 8 SEO lead generation techniques you can apply to gain more quality SEO leads.
1. Optimize Homepage and Content
Every SEO knows best to fill their website with enough keywords to grab Google's attention and attract an audience.
It's also always better to use several keywords with lower search volume than having a keyword with high volume.
BiQ Keyword Intelligence is a great SEO tool to help you find the right keyword to target.
Type in the keyword you wish to search for in the space provided.
You'll see your results in an instant.

BiQ's Keyword intelligence will provide you with critical data on keyword volume, keyword competition, related keywords, trends, and more.
It's also always best to compare your content with those of your competitors.
There are many online tools you can use to spy on your competition to see who's interested in their products/services.
BiQ Rank Tracking will provide you with critical insights about your competitor's keyword rankings and their performance in the search engines.
Naturally, your competitors will be doing the same.
Therefore, it's important that you keep a tight rank tracking profile.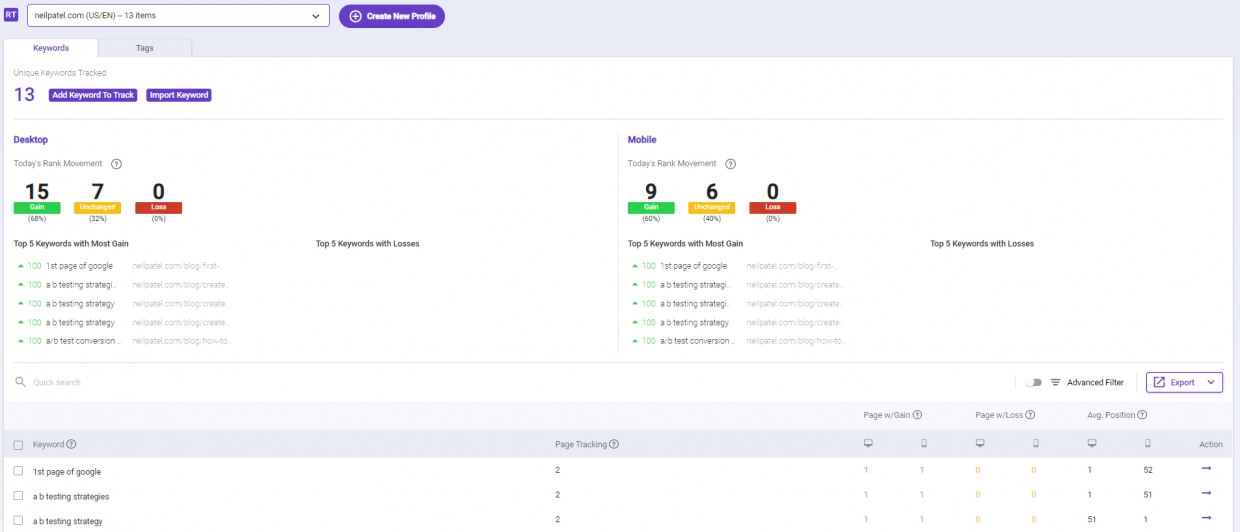 If a competitor is gaining more SEO leads, you must look into why that is and try to mirror and better that strategy.
You also want to make your website responsive by optimizing it to provide the best user experience.
It's now more important than ever that you have a sleek webpage both in design and usability.
You don't want to frustrate customers who visit your website.
They might just hit the back button and visit your competitors instead.
Naturally, it's also important that you write relevant content that meets your visitors' search intent.
BiQ's Content Intelligence is the best tool to help you write highly optimized, SEO-friendly content for your SEO leads.
Type in your keyword and begin writing away.
Content Intelligence has Word Vector and Fundamental SEO analysis that will help you optimize your content as you write away.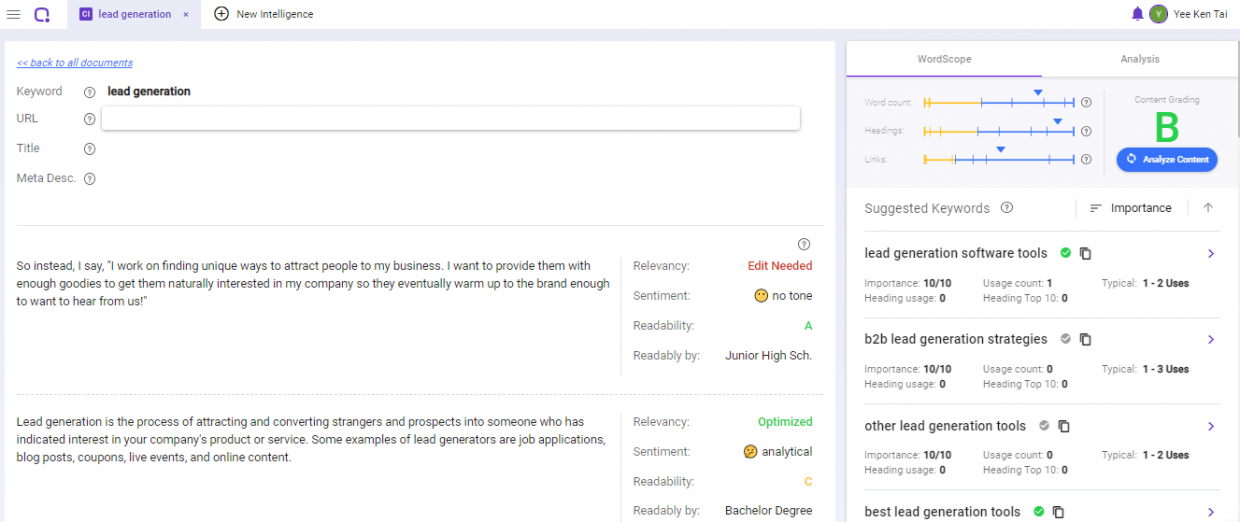 2. Apply Local SEO Strategies
You will gain more quality SEO leads when you optimize your website and content for local search.
As such, you must work on building and marketing your brand by claiming listings and online directories.
These not only drive more traffic but boost your rank in the search engines, too.
It's also advisable that you optimize your content with local keyword data.
You can do this by specifying where you're located.
It is a highly effective SEO strategy, especially if you are selling a product/service.
You want your audience to know exactly where you are and how they can reach you, and search engines will take note.
Again, BiQ's Keyword Intelligence is the best online SEO tool to help you find local keyword opportunities for your website.
This fantastic tool will show you a comprehensive list of relevant keywords that the local people are using.

Using this data, you can choose the high-volume local keywords with lower competition to improve your rankings in local searches.
Generating more positive reviews and rankings for your website is another excellent strategy to get more SEO leads.
You will need to provide high-quality services and ask for reviews and ratings from your customers.
The more (positive) reviews you have, the more SEO leads and clients you'll get.
3. Start a Blog and Post Regularly
Did you know that you can nail the best SEO leads from a well-written, highly-optimized blog?
A blog combines all your SEO efforts to win your website's SEO targets.
It's also important that you post blogs on your website regularly.
This is an all-encompassing necessity for any brand looking to provide their leads with fresh content, images, keywords, backlinking, and social media engagement.
Tips to optimize your blog:
Create content regularly – Posting more content on your website increases your chances of getting more SEO leads.

Publish useful and easy-to-read content – Always ensure you are publishing helpful, useful, educative, and interesting content. Great content doesn't just entertain your readers; it informs them too.

Use <H2> or <H3> tags for your subheadings – Doing this will also help Google pin down what your blog post is about. Readers will also be able to scan your content easily, thereby pushing them to continue reading your blog.

Use keywords – It's always recommended that you use your keywords throughout your blog and headlines. However, remember to keep it natural. Avoid keyword stuffing.
You can also use BiQ's Keyword Intelligence to look for more content ideas for your blog to maintain consistency.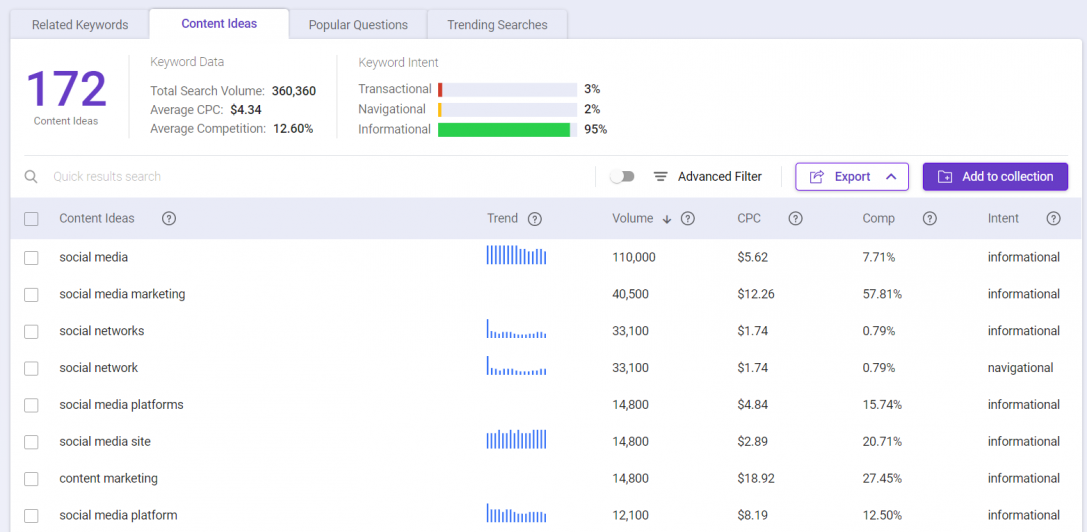 The whole point of writing a blog post is to keep your readers coming back for more.
And the best way to do that is to provide them with interesting, and relevant, and fresh content.
All keywords also come with vital metrics to ensure you use only high-volume keywords with lower competition.
Essentially, I recommend that you use BiQ tools to help you create highly optimized and SEO-friendly content to gain the best SEO leads.
4. Guest Posting
Writing guest posts is another great strategy to build your credibility and reputation online.
By offering your writing services to someone else's website, you're not only showing you can cater to a different audience but that you can also be trusted to meet other people's deadlines.
Essentially, you'll be putting yourself in front of a new audience as well, potentially attracting even more SEO leads.
The key to guest posting entails efforts to establish yourself as an accomplished, reliable, and talented writer.
But you also want to be keen to guest-write on websites that are related to your business.
5. PPC Advertising
Driving qualified SEO leads using PPC advertising is an excellent way to gain even more leads.
However, PPC advertising isn't exactly cheap.
Therefore, you must ensure your search meets a broad match.
It's also important that you use the right ad extension to get your desired results.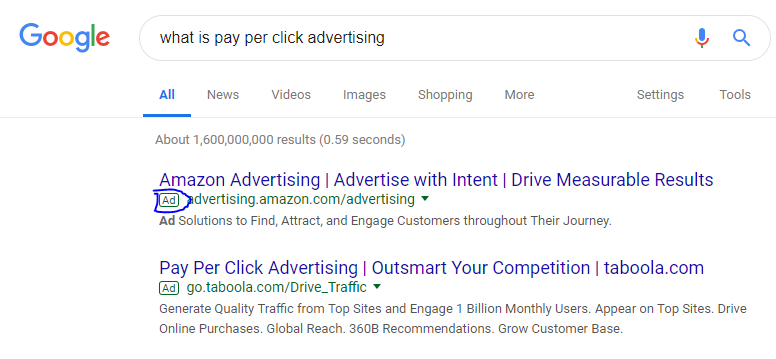 PPC advertising is an effective, cost-efficient strategy to bring inbound SEO leads.
The best keywords for your PPC ad campaign are ones related to your product/services.
When starting a PPC lead generation campaign, you will need several keywords to target.
BiQ's Keyword Intelligence and Google Ads are some of the best options available to consider.
Doing this makes it easier for prospects and potential customers to find you.
6. Social Media
In today's internet age, any savvy business is looking to generate more SEO leads and invest in having an active social media presence.
Social media has revolutionized internet usage and even become a ranking factor.
Major search engines like Google index social media content, such as social posts and search results.
The more active you are on social media platforms, the more likely you'll appear on search engines.
Today, people can also use social media platforms to search directly for something.
As such, you must optimize your social media profiles appropriately and post relevant content for maximum visibility.
Being active on social media is one of the most effective ways to gain more traction and visibility with your SEO leads.
You can do this by sharing some of your blog posts on your social media profile and add the share button.
Using relevant hashtags and/or trending hashtags is also effective.
7. Email Marketing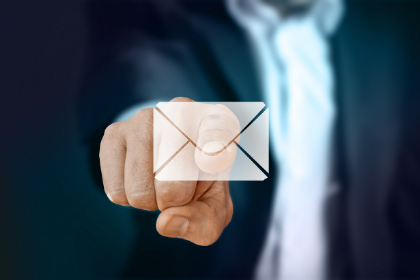 It's amazing how email has maintained the top spot as one of the most effective strategies to gain exclusive SEO leads.
Nothing beats being able to send direct messages to your prospects.
Today's email marketing has evolved even further.
Now, it's all about creativity and personalization.
As such, email marketing allows you to use several acceptable marketing approaches for the best SEO leads.
Gone are the days when email blasting was a thing.
It has been squashed by users who're continually having issues with increasing spam emails.
Here are some of the most effective email marketing strategies that will generate you leads:
Design newsletters – Emails are more engaging than blogs and other content sent in plain text. Design your newsletters and send them out to your prospects at the right time to increase conversion rates.

Use email forms on your website – It's important that you make it easy for visitors to access your website and sign up to your email list with a carefully placed form.

Segment your audience – Like with everything else, you can't appeal to all your target audiences using the same approach. Not everyone would appreciate receiving emails about certain products you offer.

Instead, split your prospects into groups based on their needs. This will enable you to know what works best for you.

Automate email marketing with tools – If you have thousands of contacts in your email database, it becomes increasingly difficult to send emails to everyone on time without an email marketing platform.

You will need critical features like email automation to ensure your prospects receive your emails at the right time.
8. Avoid SEO Blunders
Again, you must never stuff your content with keywords.
Overstuffing is one of the easiest ways to land yourself a Google penalty.
Who would want to read a blog post with the keyword jammed into every other sentence?
Even you would find it appalling.
Most businesses strive to get the most out of SEO and use it to generate more SEO leads and boost their ROI.
However, some content marketers can easily get carried away and attempt to use black hat SEO to try and get SEO clients.
And although it may work for some time, Google will ultimately catch up with you and penalize your website.
Nobody would want to read bloated and unreadable content. Search engines don't encourage such websites either.
The best you can hope for when caught is to have your ranking decreased.
However, in most instances, Google will just de-index your website.
Some of the common SEO mistakes (black hat SEO) you'll want to avoid include:
Invisible/hidden text – Here's where the content creator uses the same font color as that of the page background. Your visitors won't see the overstuffed keywords. But Google's algorithms will.

Article spinning – It's the process of taking a single blog post from another site and rewriting it using online software to make it look new. That's a big NO. Google will catch up to you immediately you published the content.

Link buying or exchange – Always ensure you set your link to "nofollow" whenever you're advertising on another website to avoid issues with search engines.

Duplicate content – This is one of the most common SEO mistakes bloggers make. You must always produce unique and original content, not duplicate content.

Conclusion
SEO lead generation is every online business's ultimate goal.
If you follow the tips mentioned above, you should have your website optimized and set for a lot of incoming traffic.
There's so much business out there.
Your job is to know the right tactics to attract more SEO clients to your brand.
What methods do you use to generate SEO leads?
Share with us in the comments section below!