What is the difference between consumer vs customer? Discover the critical difference in this post.
Consumer vs Customer: Everything You Should Know as a Marketer
You use the words, consumer and customer, daily, but do you know the difference between them?
Most people tend to use these two words interchangeably. While a consumer and customer can be the same person in some instances, they're not the same when they buy goods for their personal use.
Who is a Consumer?
The term consumer can be used subjectively, and sometimes it can be tricky to define who a consumer is. In the business world, a person who consumes goods or services is referred to as a consumer. However, as mentioned earlier, a consumer can also be a customer, but not always.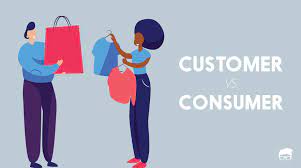 To put it more simply, a consumer is a person who doesn't have the intent to resell a service or product, and they use it for its purpose. A consumer can also be the end-user of a product or service.
For instance, when you purchase packets of milk from your local grocery store, you're a customer. However, this changes when you and your family consume the milk you become consumers.
As a consumer, you're able to discern the quality of a product. This explains why consumer reports and surveys are in high demand by most businesses to determine the quality of their products and services.
Types of Consumers
Extrovert: These are consumers who prefer branded items. When these customers get high-quality products or services, they can easily be converted into brand ambassadors.
Commercial: These are consumers who buy products in bulk, which may not necessarily be used for commercial purposes.
Inferior goods: These are mainly low-income consumers with a significant shortage of money. Therefore, they tend to purchase products and services that are necessary for their survival.
Discreet: Just like the name suggests, these are consumers with prudent purchasing habits. For instance, such consumers will spend handsomely on specific items, say jewelry, cosmetics, or apparel. Such consumers will avoid or thrift on other things.
Who is a Customer?
A customer is a person who purchases a service or product after a monetary transaction. However, a customer isn't always the consumer. For instance, when a mother buys diapers for her infant, the mother is the customer, but the baby is the consumer.
It is the goal of every business to attract a customer. After a customer has been wooed to purchase a product or service, it can then move to the consumer.
Therefore, a marketer will try first to influence a customer to make a purchase. This will induce them to buy and come back for more.
Types of Customers
End-customer: They are customers who are also the end-users of the product they purchase. This means that they buy something for their ingestion and not to resell.
Reseller: These are people who purchase a product for reselling and make a profit. Manufacturers, wholesalers, retailers, and trade customers are examples of reselling customers.
What is the Difference Between Customer and Consumer?
You now know the types of customers and consumers, and you know they're similar up to a certain extent. But how do they vary?
Meaning: Basically, a customer is a person who will purchase goods, products, or services, and a consumer is a person who uses the bought goods, products, or services.
Type: A customer can be an organization, an individual, or a business that buys products or services. On the other hand, a consumer can be a family, an individual, or a group of people that uses products, regardless of whether they purchased them or not.
Purpose: Although the meaning behind a consumer purchase is to consume the product or service, the purpose behind a customer purchase can either be to consume it or to resell.
Payment: A consumer can choose or not make a monetary payment to acquire goods or services. However, a customer must make a monetary payment if they wish to acquire products or services.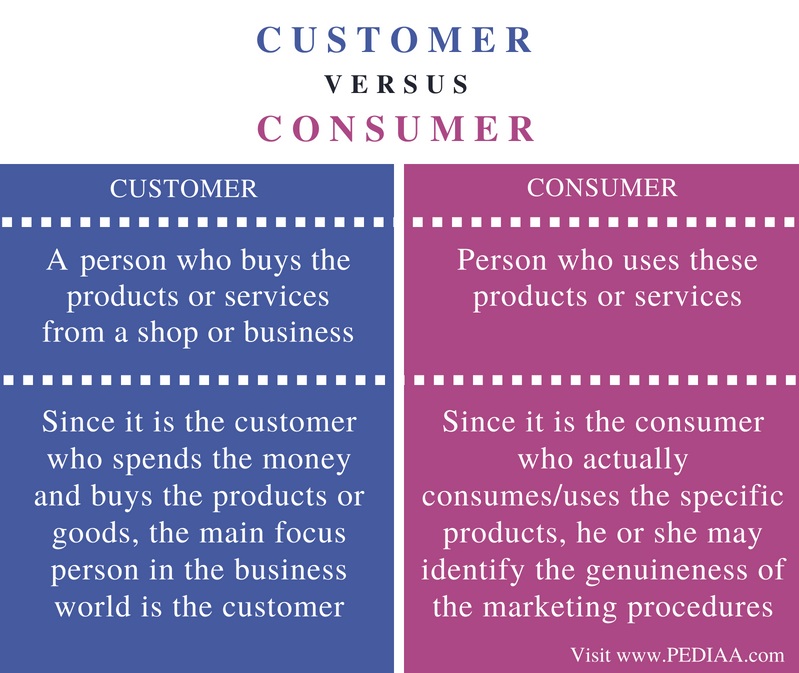 Why is it Important To Sort Out Consumer vs Customer Differences?
Customer and consumer are words that are important in all walks of life. Their absence in the economy can make it challenging to monitor.
Below are some of the reasons why you should know the difference between customer and consumer:
Develop the right content to the right target market
Identifying your target market will help your business to develop an effective marketing strategy.
To determine your target market, you should begin by defining your products and services and then representing the organization or individuals who want to purchase or consume what you have to offer.
For successful content marketing, understanding customer needs is important. After all, how will you create content when you don't know your audience? While great content will naturally attract readers, it doesn't necessarily mean that it will be drawing the best audience.
What does your product or service solve? You know why your product or service exists. Therefore, your content should be tied to that purpose. You should also be able to identify your competition. A simple search on Google or social media can reveal who your competition is.
To create content that is appealing to your target audience, you should first identify the keywords your audience is searching for.
You may want to use BIQ Keyword intelligence to help you gather keyword volumes, keyword trends, related keywords, and keyword competition.
This information will assist you in planning and creating content that meets your customer and consumer needs.
What makes BiQ's Keyword Intelligence stand out from the rest of the keyword research tools on the market is the keyword analyzer feature. It helps you see why someone might be searching for the keyword in the search engine. With this data, you will be able to plan your content in such a way that meets your users' needs.
If you are unsure which keyword to use, you can sort the keywords based on their value. The higher valued keyword means it can potentially bring more traffic to your website at a lower competition.
Know the actual demand
All goods, products, and services are the results of a demand. Therefore, demand is the cause of the production of goods or services.
So knowing the actual demand for a product or service will encourage you to bring it into the market.
7 Great Ways To Attract New Customer and Consumer
No business can survive without customers and consumers. They are both the foundation of any business, giving it revenue and brand recognition simultaneously. It is, therefore, essential to not only retain your current customers but also attract new ones.
Customer and consumer might have their favorite stores, but they are always looking for new options. This is an excellent opportunity for you to inform them that you have the choices they are looking for. Having a steady stream of customers and consumers enables you to grow your business and achieve your company's goal.
Attracting new customers and consumers can be a challenging task; try the following ways to get more customers and consumers for your company:
1. Identify your ideal customers and consumers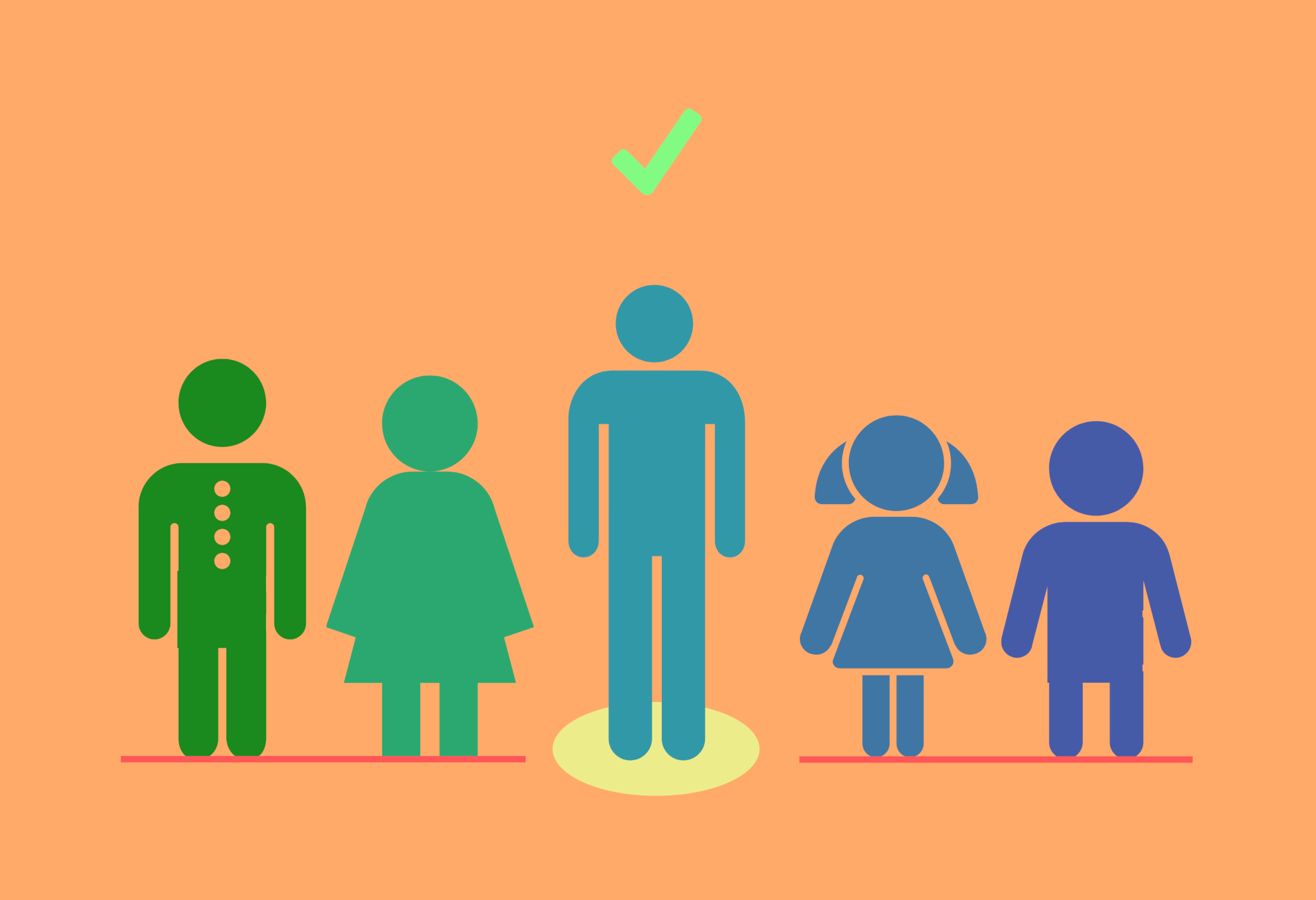 It will be way easier to look for new customers and consumers if you know the type of customers and consumers you want. Without knowing your ideal customer and consumer, you won't have any idea of where to start looking. Have a perfect picture of who you are targeting.

Think about what will make them happy, scared, sad, relieved, and then think of ways you can make their lives even more accessible. Try thinning down your ideal client's focus and don't make the mistake of making broad target declarations, for instance, all baby boomers, every man, or every woman. Only a few products or services can appeal to that broader group of customers and consumers.
You won't develop a workable targeted strategy for attracting new customers if you overstate your marketing.
2. Determine your best channels
Now that you have your ideal customer and consumer in mind identify where they are and reach out to them.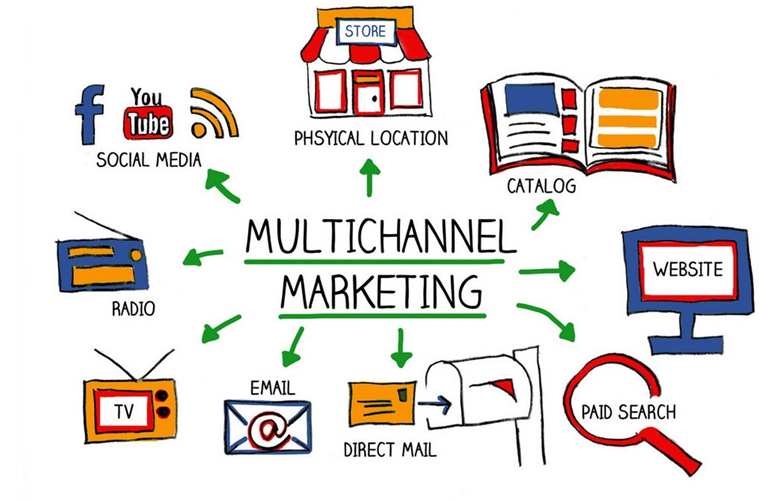 It would be best if you meet your ideal customers and consumers on the channels they frequent most. Are your ideal customers on social media? Do they prefer emails? Or do they love meeting in person?
Gathering data from your current customers will allow you to determine how they prefer to be contacted. But, be wary of putting all your attention on a single platform; customers and consumers are joining a new platform every day. For the best results, try using a multi-channel marketing strategy.
Additionally, where to find new customers and consumers will be subject to the nature of your company. If you are running an online business, you can find them on social media pages and forums. On the other hand, if you are running an offline business, you can find them at conferences and conventions.
3. Understand the buying process
Did you know that the average customer and consumer go through a foreseeable decision-making process before they buy a particular product or service? Understanding your consumers' specific buying process is very important if you want to attract new customers and grow your business. Find out how your customers are reaching you to make their purchases.
Once you have this knowledge, you can then identify where to put your efforts. Some questions can help you determine the buying process of your customers and consumers.
For example:
How they arrived at your website. Was it through social media, organic SEO, or other means?
What page do the first land on?
What is their activity once they land on the page?
What pages or content do they go over before making a purchase?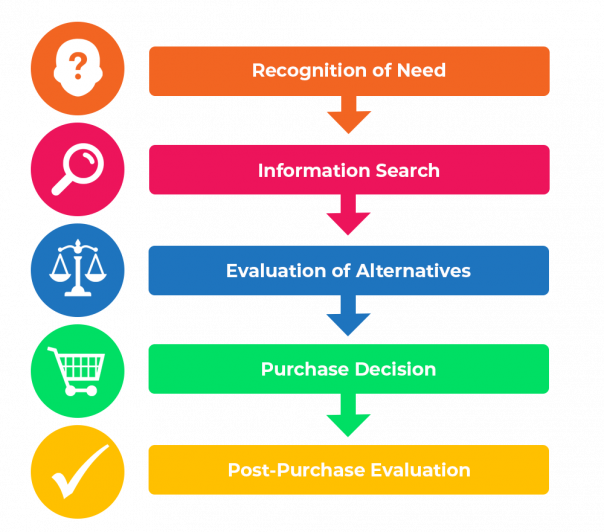 To maximize your business's profit, you need to know and pay attention to every stage in the customer's buying process.
Customers and consumers don't just purchase a product. Numerous factors determine this process; don't put too much effort into other things and forget the bigger picture.
4. Share your knowledge
Value is the most important thing you can offer to your target customers. The word 'value' can have a different meaning to different people. Value can mean providing discounts or coupons, or financial value to social media followers.
But there are many ways to provide value to your ideal customers and consumers, for instance, through content marketing, video marketing, and social media marketing. Your ideal customers are always on the lookout for original content related to their discomfort areas.
You can use how-to videos and product demos to offer step-by-step instruction. You can also talk more about the main problems in the industry. By using educational content, you will be adding value to your customer. Content marketing is more than just sharing excellent content with your customers and consumers. It is about being the most reliable source on a topic essential to your customers.
When attracting new customers through content marketing, use BiQ Content Intelligence to draft and optimize your content before publishing it.
BiQ Content Intelligence provides you with the best content-driven strategies which are SEO-friendly. While you write in the block editor, you will also be getting interactive writing tips to help you.
As you write, it will analyze your content and show you all errors that can be further improved. Make sure to switch to the Analysis tab on your top right corner.
The 'WordVector SEO' will show your keyword performance. At the same time, the 'Fundamental SEO' tells you the on-page SEO performance.
They're a lifesaver if you want a quick insight into how your content is performing. It will unveil all critical SEO errors in your content.
Both the 'Important' and 'Alert' tab shows errors that have impacted your search rankings. Start fixing the errors in the 'Important' tab because it needs your attention more than the 'Alert.' You will see a list of errors and the actions you need to take to fix them.
5. Give amazing (or free) incentives
Giving out free stuff might not seem like the most reasonable plan for most businesses, particularly when the budget is too small. However, this is a good example of when it is worth sinking a little honest money into making real and more money in the future. Giving free incentives can bring customers and consumers to your doors.
You can try offering a discount or another incentive for the first-time customer on their initial purchase. Alternatively, you can offer your existing customers and consumers incentives to refer new customers; offer them like $5 for every customer they bring in.
You can also try offering free products for the customers who spend a particular amount at your business.
6. Pay attention to customer service
Did you know that happy customers lead to more growth, money, and sustainability? Offering excellent customer service will be a big win for your company since high-value customers will constantly want more than a simple commodity.

And the key to better customer service is listening to the customers and consumers. What are their troubles? What is going right or wrong? What do they want to achieve? And how is your product helping or stopping them from achieving it?
To deliver great customer service, you will have to:
Know your product
Solve problems creatively
Maintain a constructive attitude
Personalize your service
Answer quickly
Assist your customers and consumers in helping themselves
Listen actively
Keep your word
7. Engage your audience
Customer behavior has intensely changed since the rise of the internet. Social media has become a vital tool for any marketing strategy and the customers of today expect their connection with brands out there to be more than the value of their services and products.
Successfully engaging with your customers will allow you to know their needs. For instance, customers want to engage with their fellow customers and learn something of value.
You can engage with your audience as soon as they land on your website by establishing emotional connections, developing a community forum, and inspiring them.
Conclusion
Knowing the difference between customer and consumer plays a significant role in determining the profits or losses you make. It also helps balance the demand and supply graph and develops service differences. And figuring out how to attract a new customer and consumer is a matter of strategic business moves.
Be flexible and try out the above and see what works for your business. All this effort should not go to waste, have a follow-up plan to grow your customer base.
Let me know if you have any questions in the comments below!