Building a social media presence is critical to generate brand awareness, revenue, and leads. Here are 10 best strategies to build your social media presence. 1. Set SMART goals 2. Make use of the
In the current modernized society, social media has immensely transformed people's way of life.
It has simplified the communication process from sharing ideas, learning new information, and interacting with people. 
In a business set up, building a social media presence is even more critical now as it generates more brand awareness, revenue, and leads.
Through various platforms like Facebook, Linked In, or Twitter, businesses may professionally display their goals, products, and messages for everyone to see.
With a high connectivity power in social media, a post may reach many people in record time.
According to a recent study, over 3.6 billion people worldwide use social media in one way or another.
Experts estimate a gradual increase in the figure to around 4.41 billion by 2025.
Such a colossal amount of online audiences puts businesses at a stiff competitive edge.
As companies grapple to stand out against each other, traditional entrepreneurs adopt effective digitized marketing strategies to make an effective social media presence.
Increasing social media presence for a brand is not always a walk in the park.
Instead, it requires an organization to identify with its goals and objectives to communicate them to the targeted audience appropriately.
10 Successful Strategies To Build Social Media Presence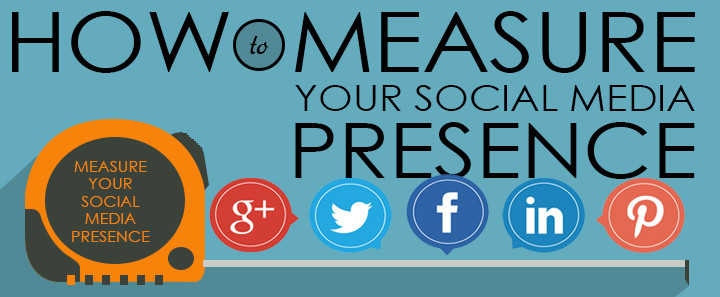 Here are ten successful ways on how to build social media presence for your brand.
1. Set SMART Goals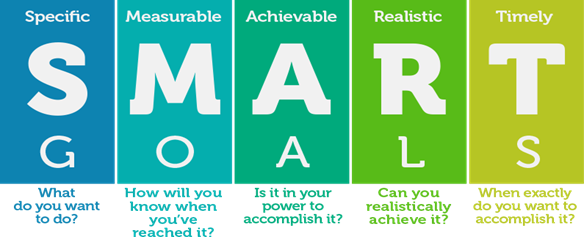 Goals play a crucial role in providing direction, focus, and motivation in any aspect of life.
When one sets specific goals, he/she focuses on a target they hope to achieve. 
A SMART goal guides an organization on practical objectives set up, and it is an acronym for the words:
Specific
Measurable
Achievable
Realistic
Timely
SMART goals integrate all these values to help marketers concentrate on their efforts and achieve the aims set.
Specific goals refer to the aims that have a higher potential of getting accomplished.
For a specific goal, one has to incorporate the "5 Ws."
These are who, why, what, when, and where.
For instance, your goal reads, "I want to lose weight."
A specific one would state, "I want to join my local gym on a mission to lose weight and get healthier within a few months."
A measurable goal means that one has particular criteria that help a business to estimate the accomplishment progress.
To measure your goals, you need to ask yourself how much/many you wish to achieve within a particular time.
Then, come up with a progress indicator that describes when you reach your goals. 
Achievable goals refer to the attainable objectives made by marketers.
In reality, goals should not come as a challenge.
Instead, one should structure them well enough so that they can achieve them quickly.
A SMART goal also must be realistic.
The goal should be realistically achievable with the available resources and time.
Lastly, a time-bound goal means that you have to accomplish it within a limited time.
Working with a deadline motivates the organization to strive harder to achieve the set goals.
2. Use Correct Social Platforms
Through the hectic schedules of running a business, it is impossible to get active in all social media platforms available.
The ideal approach in building social media presence is to narrow down the choices and select a couple of platforms you can focus on. 
Three helpful steps determine the best online platform for your business.
These involve identifying your market audience, defining your goals, and finding your audience.
Some data of popular social media platforms will be shared below so you can have a gist of how they can help your brand.
Facebook

Facebook portrays a substantial social media following with more than 2 billion active users every month.
Since most people use the platform to build relationships and maintain contact with friends, it offers a reliable avenue to build loyalties on the available client base.
Instagram
Instagram is a fast-growing online platform that targets the younger generation.
With more than 1 billion followers, it displays a perfect opportunity to advertise and make a social media presence.
Instagram works better for image-based businesses like beauty and art because of its video and photo sharing prowess.
Twitter
Twitter targets the audience eager to learn about current and sensitive information like trending news or announcements.
It uses the hashtag strategy, which sets a conversation around a phrase or word.
LinkedIn
LinkedIn has a unique strategy because of its narrow focus of between 30 to 49 years.
It is ideal for recruitments, networking, and B2B lead generation.
Snapchat
Snapchat is another fast-growing networking site used by marketers for brand promotions, building relationships, and sharing personalized content.
3. Promote Your Social Media Accounts
There are a variety of ways on how you can endorse your social media accounts.
The initial step is to ensure that your audience knows where to find you.
From there, you can create a schedule on how to post your content. 
Remember that posting in a rush at the end of a deadline may produce low-quality content.
Avoid spending too much promoting your product as it might keep your audience away.
Instead, engage your audience with a video or quick query response.
That way, you can quickly build your online community while providing value to your audience. 
One instant way of sharing your online content is through social media plugins.
Additionally, social share buttons enable users to post a specific product without copy and pasting quickly.
Here's an example of our social media plugins on BiQ.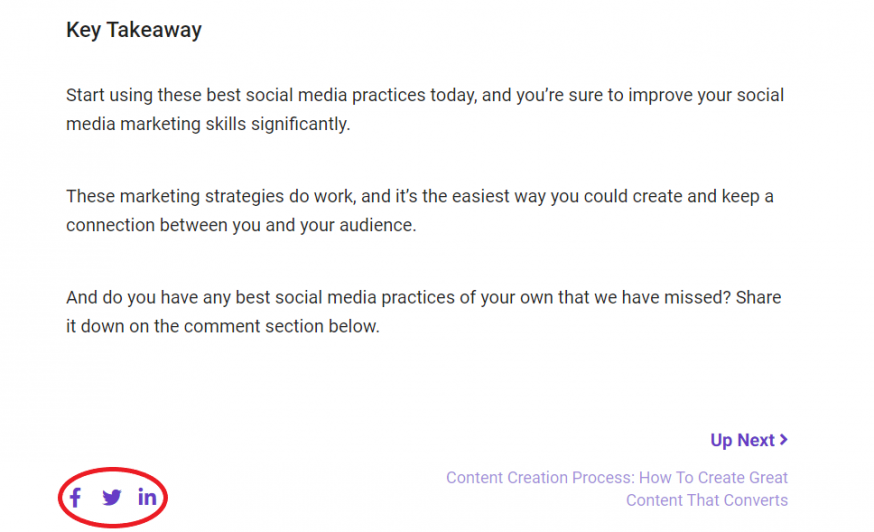 With a click of a button, important information gets shared from one site to the other.
To increase your social media presence, you can request your consumers to follow your pages as you close your posts.
4. Write Eye-catching Content
As the world progresses in content creation strategies, the audience becomes more visual driven.
A well-done video or photo sends a message instantly compellingly and entertainingly.
Social media platforms enjoy a fast and effortless way to share content without a lengthy explanation.
Over 91% of online users prefer visual information more than the text-based approach, based on a Forbes report.
Other catchy strategies to add to your content include memes or famous quotes. 
Remember that the basis of social media success lies in your content ideas.
BiQ Keyword Intelligence offers quick and helpful ideas that would keep your audience yearning for more.
By entering a phrase or a keyword, the tools give an all-inclusive content list that would guarantee you a better ranking on the search engines.
Besides, it offers hints on the trending and emerging topics that would keep your audience captivated.
5. Concentrate On What's Trending On Social Media
Social media is an all the rage industry that continuously brings new ideas and trends.
It is vital to ensure that your strategies remain relevant and updated in the best way possible. 
Learning more about the latest social media trends helps one to recognize what works best in their strategies.
For that reason, an organization may opt to adopt other measures that may improve its online presence.
One vital strategy to embrace is to create a relentless trend culture in your company.
Keep in mind that most successful companies do not thrive by concentrating on a single trend.
The breakthrough starts with organizations spotting the trends that communicate emerging customer expectations and strive to meet them repeatedly.
By using this approach, you introduce a new trend-driven culture into your business operations.
As a result, it may improve your brand personality and increase more loyalties. 
6. Use Hashtags
Hashtags refer to words or phrases used on a social media post to guide those interested in your content topic.
In short, they increase the visibility of your content by aggregating other similar posts to one hashtag.
Thus, when one types a particular keyword, they get directed to your posts.
There is no precise number of hashtags to use for a successful social media presence.
However, experts recommend at least 11 hashtags for a business.
In Instagram, where hashtags are more prevalent, you can use between one and three in one post.
7. Schedule And Automate Your Posts
Marketing on social media is not an easy feat.
It requires one to convey useful information to your audience at all times.
It is not always possible to respond to customer's questions or engage in discussions with them. 
Sometimes, you may get an urgent engagement that may keep you off online platforms for hours.
Scheduling your online posts ensures that you keep in contact with your audience even when offline. 
This allows you to maintain an active social media platform at all times of the day.
With your messages visible to your audience, you can contact or respond to them on time. 
The secret behind this success is to plan your automation early enough and observe your social networks around it.
Remember that your automation should not replace conventional marketing campaigns like emails. 
Not all areas in your business require automation.
So, you need to monitor the areas on your marketing networks that need automation or not.
For instance, you cannot use automation to comment on posts, send a friend request, or post blog posts. 
As much as automation simplifies the marketing process, you should not overdo it.
It might affect your chances of increasing your social media presence.
8. Actively Engage With Your Audience.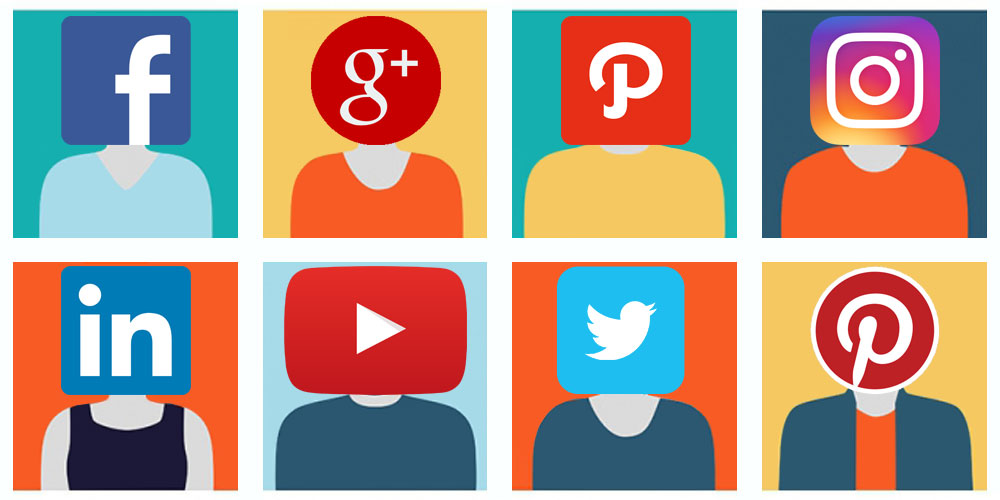 Even if you develop a great sales pitch, everything may flop on your face without loyal customers.
Winning customer's offers requires a repeat process of engaging and updating them on your brand. 
With the big craze on online presence, business owners need to incorporate effective traditional strategies with advanced digitized ones for favorable results.
For a successful engagement with your audience, ensure that you identify with their needs.
Give solutions that satisfy them. 
Ensure that you choose your language well as you communicate your brand's information to them.
Keep your response brief and solve a query or a complaint in record time. 
You may not have a one-on-one relationship with your online audience.
However, you can still positively create a cordial relationship by responding and liking your client's comments or creating more time for a fulfilling online conversation.
9. Be Human
Nothing beats the feeling of communicating with a fellow human being when seeking online solutions.
A successful business experience should create new relationships, nurture the old ones, and give instant feedback. 
This type of approach requires an emotional connection that only comes from another human being.
Despite the industry coming up with modernized substitutes, nothing replaces the human touch. 
The primary advantage of engaging directly with your audience is that you give them a personalized approach.
With customers seeking unique solutions, they would feel more appreciated if you succeed in it. 
Make your communication fun and easy-going.
By allowing positive emotions to flow, your audience may feel more at ease and comfortable connecting with your brand.
All in all, do not forget to become an expert in the field.
Human beings love to associate with an individual who offers practical knowledge or valuable insights. 
Note that you have to share your company's secret to increasing social media presence.
Instead, you can take the opportunity to let the world know about your USP that makes you stand out among the rest. 
10. Optimize your Social Media Accounts for Enhanced Engagement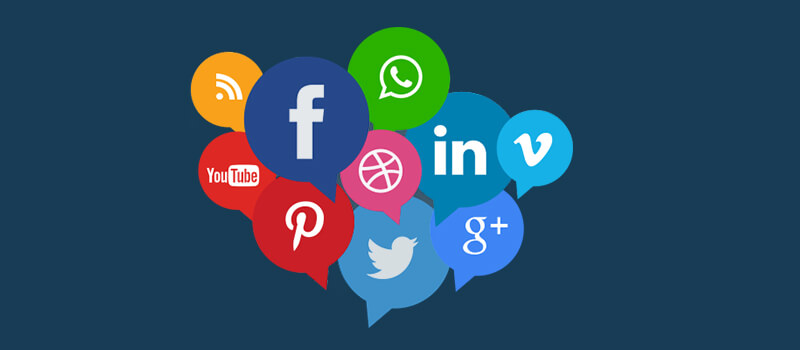 Social media optimization (SMO) refers to the implementation of media networks to enhance a brand's message or increase social media presence.
There are several ways to optimize your social media platform.
Nevertheless, creating top-notch content related to your brand stands at the top.
 It is wise for a company to connect with other relevant social media avenues within the industry.
That way, they may get accustomed to winning strategies employed in other brands. 
As companies strive to catch the search engine's attention, add related keywords in your content to stand a chance.
Once again, BiQ Keyword Intelligence is a reliable platform that finds the best-related keywords for an organization. 
When you type in your keyword, you'll see other keywords that are related to your searched keyword.
For example, these are the related keywords for the keyword "social media marketing."
If you're not sure of which keywords you should use, you can always sort the keywords based on their value and select the highest valued keywords.
Additionally, BiQ offers flexible paying options for different types of keywords.
The Last Shot
An upsurge of online-based marketing strategies brings along immense competition amongst business rivals.
Business giants are scrambling with options in building social media presence for their brands. 
The industry has several effective strategies to offer apart from the top best listed above.
Do not shy away from exploring other social media presence alternatives. 
Your success story depends on your aggressiveness and the willingness to embrace the best marketing strategies for your brand.