Also previously known as Google Webmaster Tools, Google Search Console is a free tool by Google to monitor and troubleshoot users' website performance and rankings on the search results page.
Google Search Console is a free tool from Google.
It's one of the most powerful tools that SEOs should learn to use.
Unfortunately, very few people ever use it.
For the few that do, they hardly ever scratch the surface when harnessing its functionalities.
Most content marketers hardly ever do anything more than check for vanity metrics like impressions and clicks.
In this beginner's guide, we will share the Google Search Console capabilities with you and how you can use them to take back control of your website's organic traffic.
While there's nothing wrong with checking your site's clicks and impressions, these data only provide you with little value.
In other words, staring at this data isn't going to improve your SEO.
You must act on the data and use it to optimize your blog posts and site performance.
What you need is a Google Search Console profile.
So, how does Google Search Console work?
That's the big question.
What is Google Search Console?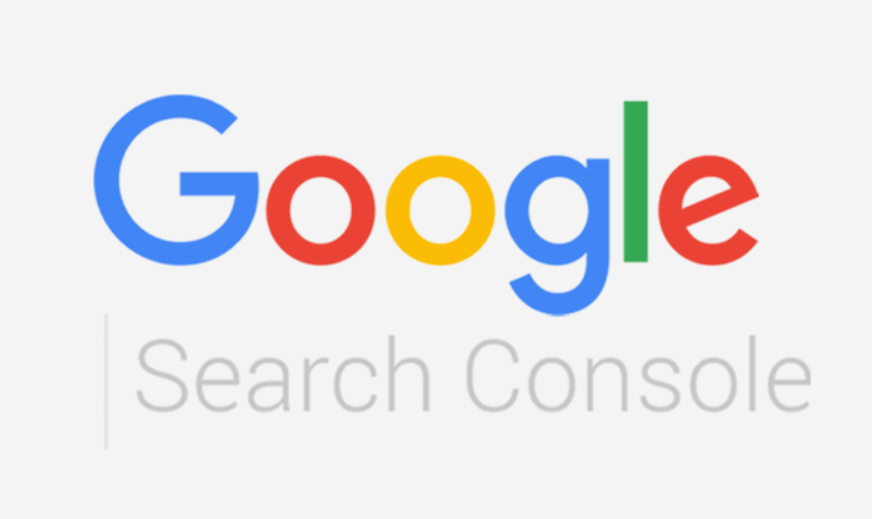 Previously known as Google Webmaster Tools, Google Search Console is a free SEO service from Google used by content analytics and marketers to monitor and troubleshoot their website's appearances and rankings in the search results pages.
While it's not as popular as Google Analytics, it's still one of the mega-powerful Google gems.
Google Search Console (commonly referred to as GSC) packs quite a punch.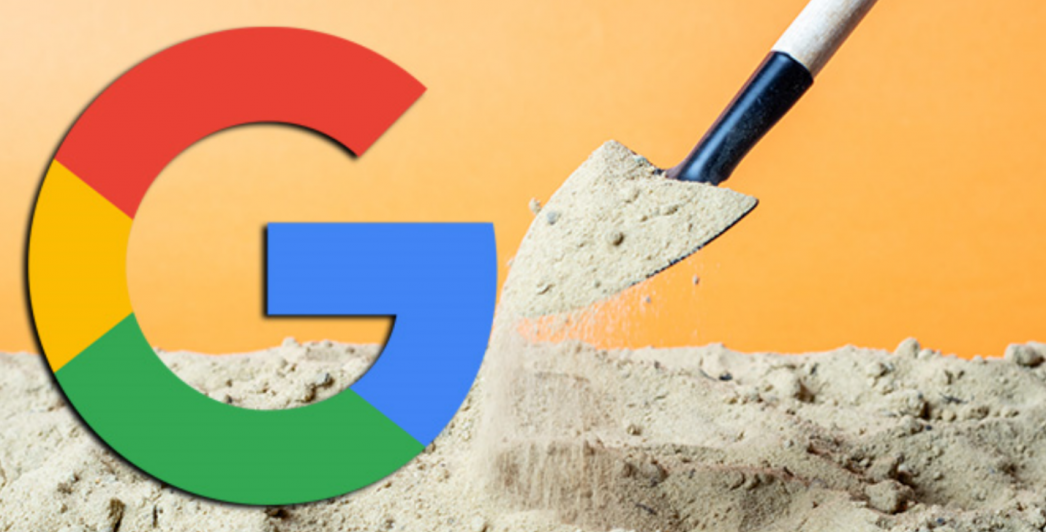 SEOs can use the Search Analytics tool in GSC to drive more traffic to their web pages.
But the Google tool does so much more than that.
You can use it to find and fix any technical errors in your website, see backlinks, submit sitemaps, and more.
GSC has been created to monitor and track website performance.
You can use this powerful SEO tool to get valuable insights about your website.
With this tool, you can easily see how different parts of your website are performing and which sections need work.
Websites and online systems can suffer technical issues, such as an increase in the number of crawl errors that must be fixed.
You may have to give a specific keyword more attention to improve your CTR, especially if your impressions or rankings for that keyword are decreasing.
However, besides seeing this data, you will also receive mail notifications whenever the Google Search Console encounters new errors while monitoring your website.
Because of these real-time notifications, you'll be aware of any issues that need to be fixed quickly.
That's one of the main reasons to get your website on GSC if you haven't already.
Google Search Console Data
After you've signed in or signed up for a GSC account, the next step is to figure out how to use this powerful tool to optimize your website for the SERPs and target audience.
It's finally time you started monitoring and analyzing some of your data.
GSC provides you with critical data that allows you to explore some of the information and reports that I will explain in detail below.
Clicks
The amount of clicks on your website directly translates to how often people visit or click on your website from Google's SERPs.
This data will provide you with critical details about your site's performance.
You will know how each section of your web page performs, from meta descriptions to page titles.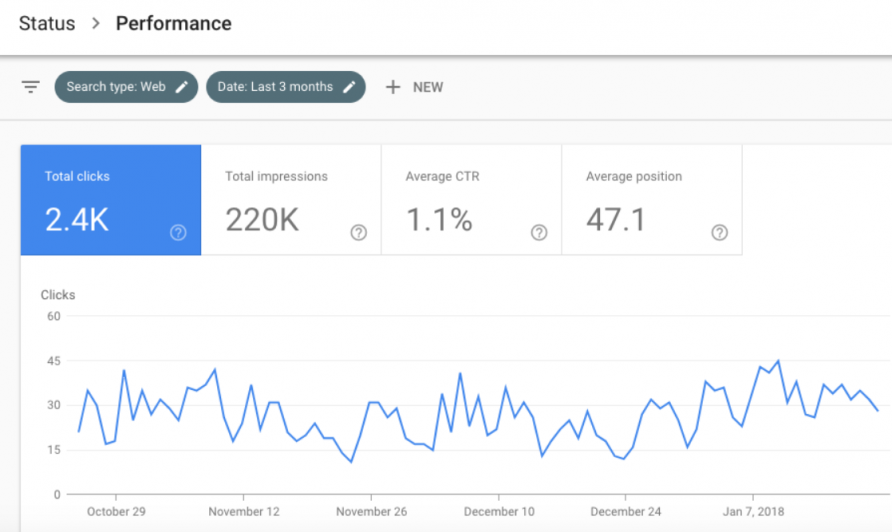 If just a few people click on your web page, the result may not be easy to notice without the GSC tool or Google Analytics.
The position of your search results could also impact the number of clicks on your website.
After all, users are always inclined to click on web pages that show up on Google's top 3 results page.
If your website appears in the top 3 search results for your keyword, you will automatically get more clicks than pages that rank on the second and third pages in the search results.
Impressions
Impressions tell you how often a specific page on your website shows up in the search results.
For instance, if SEO is one of the keywords your website ranks for, then the number of impressions your GSC account shows for this keyword will be for the number of times your target keyword (SEO) shows up in Google's search results for that keyword.
Without this data, you won't know how well your website and keyword are performing.
Therefore, you won't know whether your SEO strategies are working or not.
Here's how the Google Search Console will display your results.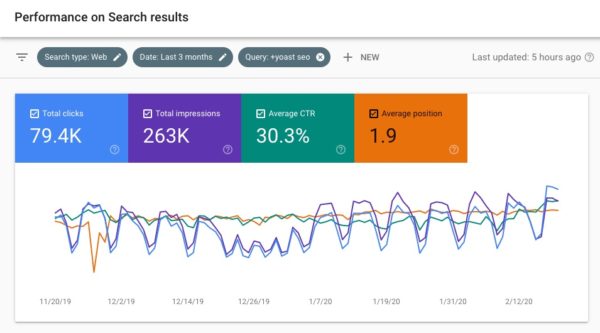 You can use the data on this page to determine how best to optimize your web page to rank higher in the SERPs.
CTR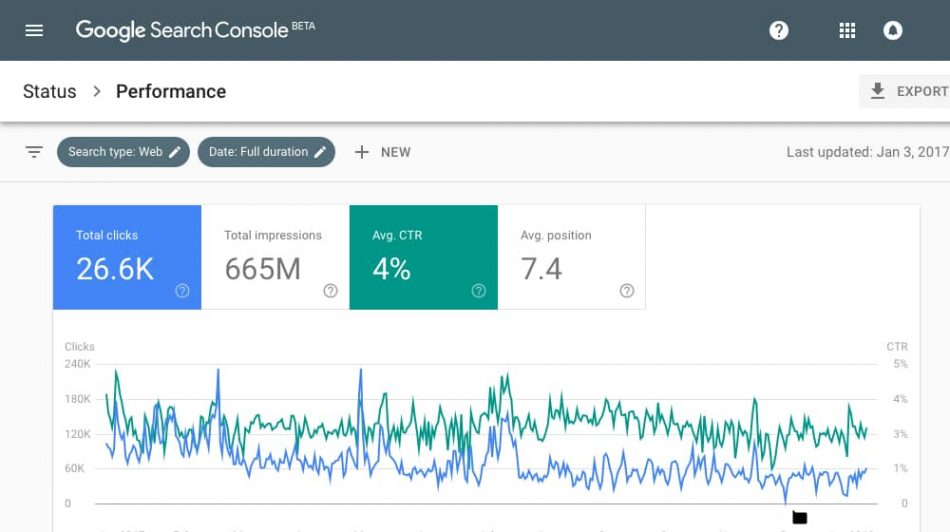 Click-through rate (CTR) tells you the exact percentage of how many people who saw your website in the SERP also clicked through to your site.
By this stage, you probably understand that getting higher rankings in the SERPs increases your chances of receiving higher CTR.
Fortunately, there are several strategies you can use to boost your CTR and increase sales for your website.
For instance, you could rewrite your page title and meta description to make your web page more appealing.
Page titles and meta descriptions that stand out from other results in the SERPs automatically get higher clicks, resulting in higher CTR.
Doing this might not significantly impact your website's CTR if you're not yet ranking on the first page.
But it's a start.
Position
This metric tells you the average position of your website.
It provides you with data about your website's average ranking position for a specific keyword for the period you select.
However, most SEO experts don't believe this position to be reliable.
You might not have noticed this yet.
But did you know that different people who search for the same search query can get different search results from Google?
Here's where the confusion comes about.
We believe what's more accurate about the average position data in Google Search Console is getting better.
We're not completely there yet.
But we are much better than we were a few years back.
Google is always working on perfecting this algorithm.
That is why it's still the best indicator you'll find for determining your website's average ranking position.
Optimizing Your Page with Google Search Console
Now, it's time to look at and analyze some of the data in your Google Search Console account.
We will explore some of the information and reports available in the tool and how to use them.
Internal Linking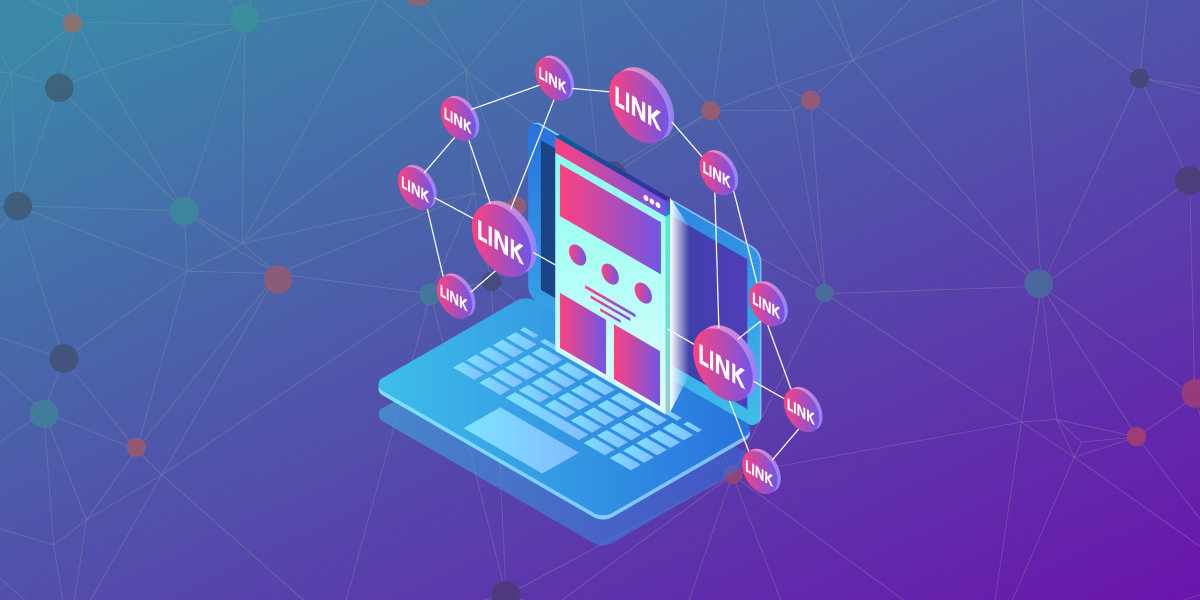 Make no mistake about this.
Internal links are incredibly powerful tools.
When used properly, internal links can boost your website's rank position and visibility to levels you couldn't imagine.
Unfortunately, only a few people actually know how to use this amazing tool.
The good news?
The GSC has an awesome feature that's designed to help SEOs overcome this issue.
And the best part is that you don't even have to add several internal links to your content to give it a quick boost.
Just a few internal links will do the trick.
Google Search Console keywords also provide users with the data they need to ensure proper keyword placement.
A handful of strategically placed internal links and keywords can quickly (AND EASILY) boost your overall rankings.
Google Search Console will provide you with a report detailing which web pages need more internal links.
It will also inform you of the number of internal links each page on your website has.
High Ranking Pages with Low CTR
The idea here is to search for keywords that fetch lots of impressions but few clicks, thereby leading to a low CTR.
By this, we mean those keywords that hundreds or thousands of searchers see every day but are not actually clicking them to visit our website.
Being as these keywords have high visibility, you should work on improving your SERP presence.
This way, more people will actually see these keywords and click through to your website.
There's really no other trick to it.
It's also advisable that you re-optimize any pages that have a high keyword ranking but low CTR.
With BiQ Content Intelligence, you will have a second chance to ensure your content is ready for the search engine and users.
And the process is really simple and straightforward.
You simply need to enter your target keyword and website URL in the search bar and click on the "Start Writing" button.

Content Intelligence will provide you with a full analysis of your website and content.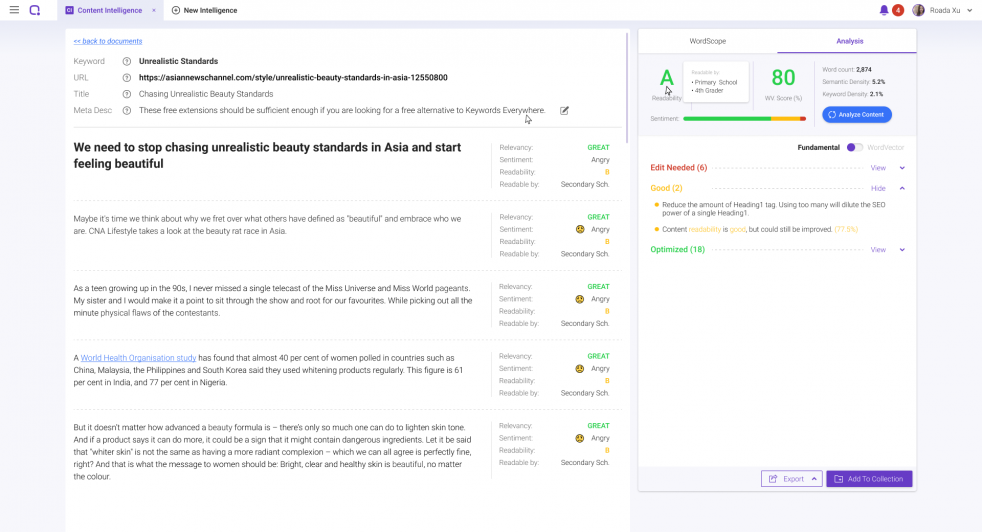 You will see three important segments of the analysis collected.
These include:
A paragraph-by-paragraph analysis
Overview of your content performance
Determine the WordVector and fundamental SEO optimization
BiQ Content Intelligence will provide you with critical data for everything you'll ever need to optimize your content.
Sitemap
One important issue that calls for a debate with sitemaps is whether they can help you run a small website.
However, having a sitemap is KEY for your website's overall performance on Google for the bigger websites.
That said, it's probably wise to submit a complete sitemap of your website either way.
Fortunately, creating a sitemap for your site has become easier.
If you are running WordPress and use the Yoast Plugin, then you should already have a sitemap ready.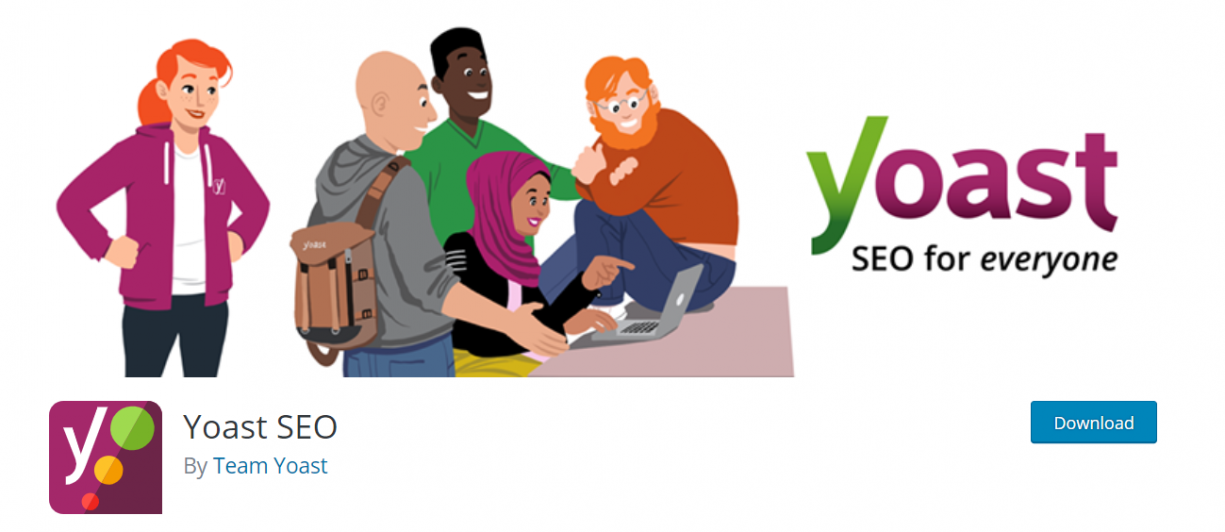 After you've created a sitemap for your website:
Open your Google Search Console account, then submit it to Google.
Grab the sitemap URL, then paste it in your GSC "Add a new sitemap" section.
Click the "submit" button.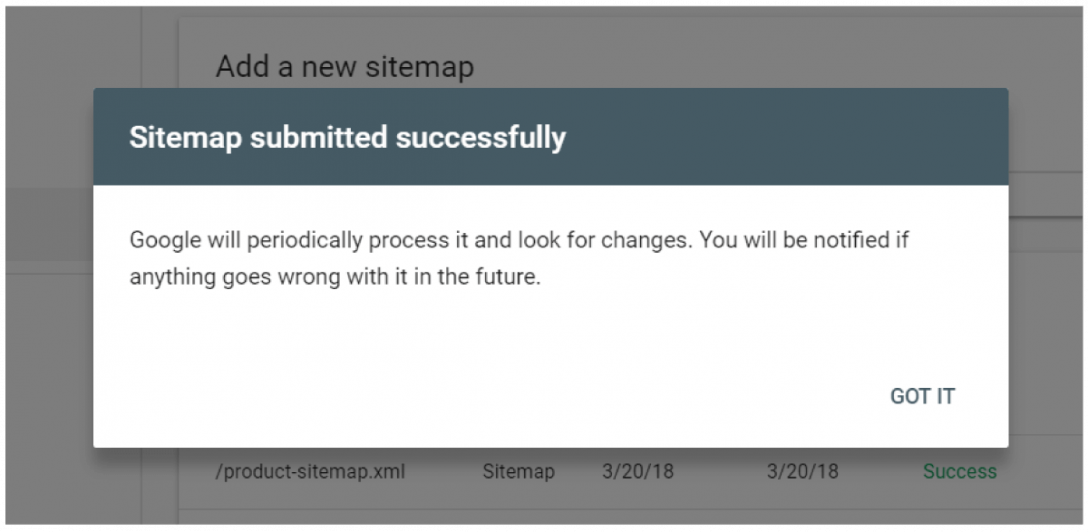 That's it.
Simple and straightforward.
Mobile Search Optimization
Google Search Console's new performance report also allows users to compare mobile and desktop click-through rates easily.
You can check whether your website is optimized for mobile devices and the best mobile optimization tips to improve your rank in these devices.
Of course, it's normal for your mobile and desktop CTRs to be a bit different.
However, if you notice a BIG difference, then it could be that your meta description or title tags aren't appealing to mobile searchers.
That's something you want to fix, and fast to get back on Google's good book.
You can also use Google's own Mobile-Friendly Test Tool to check your website's mobile friendliness.

This user-friendly tool and the Google Search Console will alert you about critical issues about your website that may prevent it from being mobile-friendly.
You will also want to know what keywords mobile users are searching for.
Once you've figured out these keywords, you can use them to build your SEO strategy and optimize your marketing campaigns.
Crawl Budget
Your Crawl Budget refers to the pages on your website that Google crawls every day.
This number is still available in your old "Crawl Stats" report.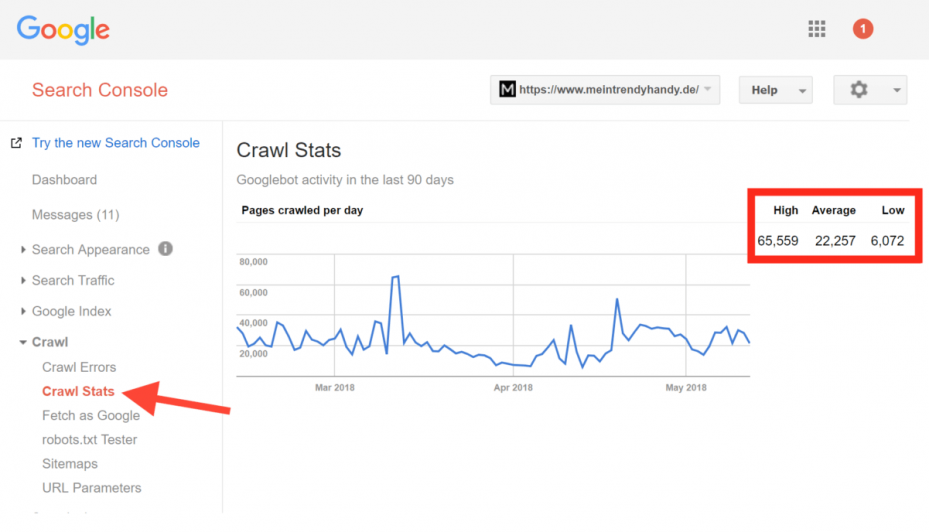 If you take a low crawl budget, Google may take a longer period to crawl your site.
This isn't good, especially if you're constantly adding new content to your website every day.
We would also advise that you get more backlinks for your content to improve your crawl budget.
Improve Page Rankings
Most searchers often find themselves clicking only the first two search results in the SERPs.
Therefore, any other content below that often gets very little to no attention.
You might get lucky and have your web pages on the top 5 search results clicked by searchers.
But anything below that is simply pushing it.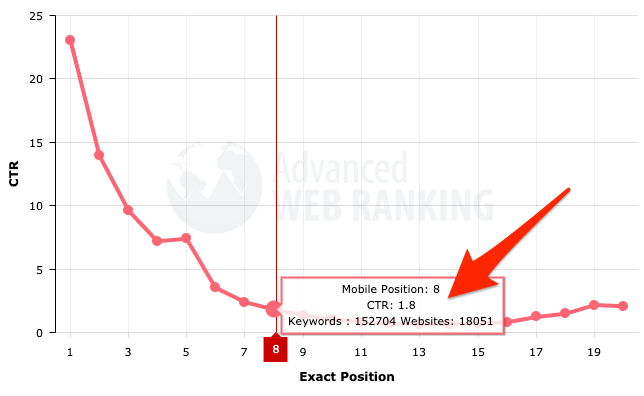 Truthfully, you'll be missing out on tons of organic traffic if you're not in the first two slots in the search results.
BiQ's Keyword Intelligence is an excellent tool for helping content creators find the right keywords to use.
With the Keyword Intelligence tool, you'll be able to gather critical data on keyword competition, keyword relatedness, keyword volume, trends, and more.
You'll never have to second-guess which keywords to use for your content.
BiQ Keyword Intelligence will sort all available keywords for your content based on their value.
Therefore, allowing you to find and use the higher valued keywords with the potential to bring more traffic at a lower competition.
BiQ's Content Intelligence will also help you to draft SEO-friendly content for the SERPs and users.
This amazing tool will provide you with SEO-friendly content-content strategies to ensure your content is A-grade.
The best part is that you can also edit your content in real-time to improve its relevance and rankings in the SERPs.
Conclusion
Having read all that, you now know how powerful the Google Search Console tool is.
In the right hands, this free tool will provide you with a lot of insights and data about your website.
Ranking in Google means competing with thousands of other websites that are equally aiming for the top spot.
Therefore, you must put on your A-game and be ready to fight for the top position.
Google Search Console makes your work easier.
That's why it pays to combine GSC data with those from a competitive research tool like BiQ Cloud.
Pair it with other SEO tools for the best results.