Can you rank for multiple keywords? Check out how we rank for multiple keywords and 10x our website traffic.
Should You Rank For Multiple Keywords In 2021? Find out here.
The question most marketers ask is…
"Should I concentrate on one keyword or try to rank for multiple keywords?"
Sounds familiar? Well, I'll reveal the answer and reasons in a short while.
First, let's get to the basics and understand how it really works.
What Is Search Engine Optimization?
Search engine optimization (SEO) is the practice of making your website friendly for the search engine.
When done correctly, it can increase rankings and lead to more traffic. The rule of thumb is, "The higher you rank, the more traffic you get."
It's crucial because 53.3% of website traffic comes from search. To determine rankings, Google uses over 200 ranking factors.
You can look at the top 26 ranking factors below.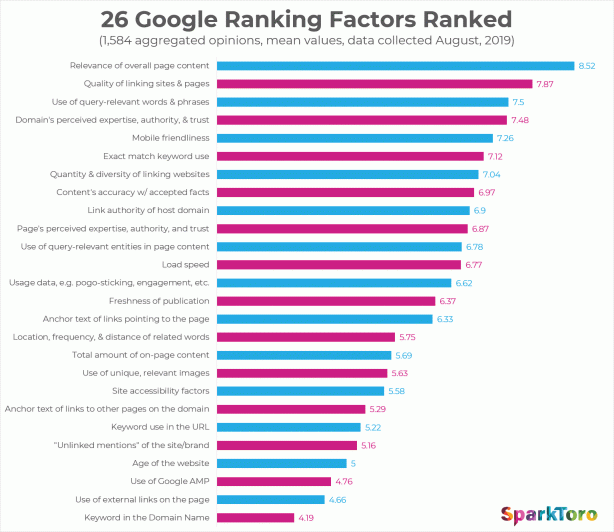 If you look closely, most of them have something to do with keywords and content quality.
That is – the key to ranking higher.
You must produce high-quality content and optimize it for keywords your target audience searches for.
But what keywords to target and how many keywords per page? Get to know the answer below.
Can You Rank For Multiple Keywords?
The answer is YES… And you definitely should.
The days of concentrating only on one keyword are gone. Now you can easily rank for multiple keywords.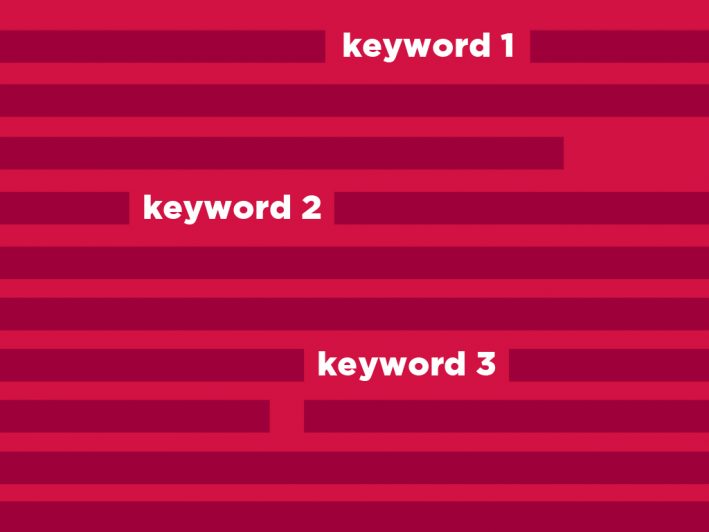 To do that, you'll need to think about topics, not keywords.
With the RankBrain update, Google no longer put that much weight on keywords. Rather, it concentrates more on relevance – the whole topic over a specific keyword.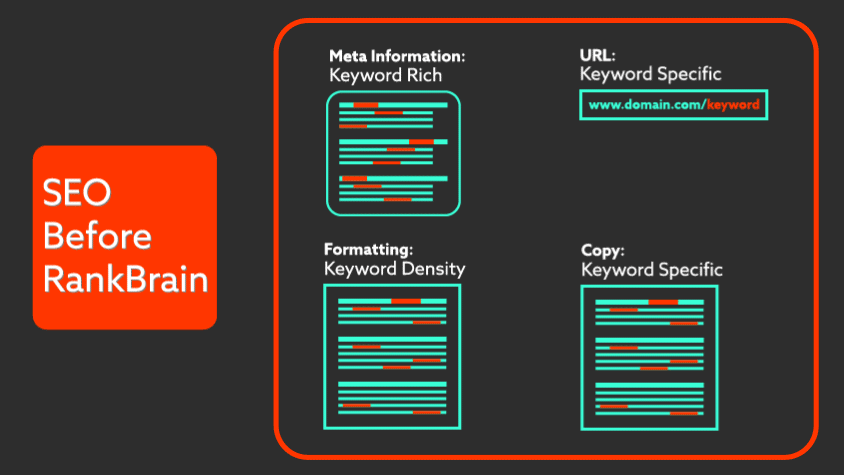 When searchers type in "workout routines," you can't possibly know what they are looking for?
Do they want to get abs, increase strength, or build muscle?
That's why you should think in keyword clusters – trying to rank for one main keyword, but also multiple related ones.
You don't need to come up with 100 keywords, though. You'd just get overwhelmed.
So, how many keywords to rank for SEO?
It's better to pick 2 – 3 high-volume or 10 low-volume keywords.
How To Rank For Multiple Keywords?
You've learned the importance of ranking for multiple keywords. Now is time to find keywords to rank for.
We'll look at two easy ways to do that.
Perform Keyword Research
The best way to find high-value keywords is by keyword research. Of course, you could use Google's Autocomplete for that.
Or maybe even look at the Related searches under the search results.
However, there is not much data – you can't know if they are a good fit. Here's where BiQ comes into handy.
BiQ is an all-in-one SEO solution for your business. Just a heads up, we'll be using BiQ throughout the whole article.
To perform your keyword research using BiQ, go to Keyword Intelligence, and type in your main keyword.
You'll immediately see a list of related keywords. They're the ones that support your main keywords, so you should include them in your content.
Each keyword comes with crucial insight to help you make an informed decision. This includes search volume, trends, keyword competitions, and so on.

What makes BiQ's Keyword Intelligence stand out from the rest of the keyword research tools on the market is the keyword analyzer feature. It helps you see why someone might be searching for the keyword in the search engine. With this data, you will be able to plan your content in such a way that meets your users' needs.

If you are unsure which keyword to use, you can sort the keywords based on their value. The higher valued keyword means it can potentially bring more traffic to your website at a lower competition.
Use Long-Tail Keywords
When evaluating which keywords to target, we will usually look at the long-tail keywords. This is because they target a more specific audience, have a higher conversion rate, and low competition.
For instance, the long-tail keywords for "social media marketing" include:
what is a social media marketing
why small businesses need a social media marketing
advantages of social media marketing
types of social media marketing
how to do social media marketing
You could write an article on "How to do social marketing the right way" and wind up ranking for multiple keywords if you do it right.
Now how do you find long-tail keywords?
Easy. In the Keyword Intelligence, head to the Advanced Filter. Then, you will see an option to filter only long-tail keywords.

Once you hit the Filter Keywords button, you'll see a hefty list of long-tail keywords. Try out the keyword tool now!
Steal From Competitors
You can perform keyword research manually, but it will take some time. To do this at scale, you can steal keywords from your competitors.
The best thing about stealing keywords from competitors?
You can find keywords that have shown results, create better content, and outrank them simultaneously.
It'll also help you with filling up the content gap. To achieve this, you'll need BiQ's Rank Intelligence.
Type in your competitor's URL and hit Create New Rank Intelligence Profile.
You'll then see basic stats about the competitor's keywords.
You'll also be presented with a filter for keywords.
For instance, you can look for keywords that rank only on the #1 page and have a search volume of at least 100.
You will get to see all the keywords your website is ranking for together with the important insights such as search volume, cost-per-click, and competition, and so on.
These insights let you know the search terms that searchers are searching for to reach your website. 
You can then export the data, compare keywords, and know where your competition is beating you and what to improve.
Build Keyword Map Using Competitors Data
A keyword map is essential if you want to build your website with SEO and content marketing in mind. It is the strategy that we used to rank for multiple keywords easily.
No matter if you're just starting up on your content marketing effort or trying to step up your game, analyzing a strong competitor in your niche is always the right place to start. 
Once you get your competitor's ranking keywords, it's time to work on keyword mapping. 
Filter the keywords ranked based on the URL. This way, you can see which keywords are clumped together by Google, thus highly related to each other. All these keywords then belong in a single keyword map. 
The more extensive your keyword map is, the stronger Google will associate your website with the keyword map's main keyword. 
If you notice that your competitors are ranking for a good number of essential keywords to your industry, you better follow suit and target those keywords to build up the relevancy of your website with those keywords. 
A great tool to help you streamline your keyword mapping efforts is LSIGraph's Keyword Mapper. It allows you to visually map your keywords as a node tree.
How To Optimize Website For Multiple Keywords
You will probably walk from this article and start including multiple keywords in your articles.
However, that's not the only place where to use them.
There are many other places (more important) where you can (and should) include keywords to rank for multiple keywords.
We'll look at 7 other places you MUST include your keywords.
Page Title
A page title is one of the most important places on your website. It's the headline you can see in the search results.
It helps crawlers understand what your website is about. They can then determine what keywords to rank you for.
It'll also help searchers determine if your content is relevant.
If you want to increase your CTR, your title must be compelling and persuade readers to click.
The biggest impact on CTR has the ranking position, though.
So, how do you rank higher?
You can do that by including relevant keywords in your title tag.
As you can see, the highest-ranking pages use keywords in the title.
That's what Ahref did – added keywords and optimized the title tag. They went from a boring title to a persuasive title full of keywords.
The results were astonishing – 37.58% increase in CTR.
You can change the title for each page in the <head> tag. Or in the Edit Page if you're running a WordPress site.
Meta Description
The meta description is right below the title.
It helps searchers get brief info of what your page is about. However, if you have a long meta description, Google will cut it.

This can lead to a poor user experience.
The thing which may surprise you is that meta description doesn't affect keywords ranking. So, why am I talking about it?
Even though it doesn't directly affect rankings, it can improve CTR, indirectly helping you rank higher.
We'll look at 5 meta description tips to do that.
Include keywords in the meta description
Include keywords searchers type in the meta description, and the search engine will highlight them.
It'll improve your visibility, and your search result will pop.
Avoid fluff or babbling about irrelevant stuff. Instead, get to the point immediately.
You shouldn't go over 160 characters, or you risk getting cut.
However, you shouldn't keep it short either.
Use as much of it as you can. It'll help you give your readers more information about your page and persuade them to click.
You MUST avoid keyword stuffing at any cost.
It's basically stuffing your keywords next to each other and using them unnaturally – with a purpose to optimize for the search engine.
Google will penalize you for that and decrease your keywords ranking.
Searchers need a good reason to click.
Provide value by showing them a reason why they should click.
Follow the 5 steps above, improve meta description and increase CTR. That's exactly what SEOPressor did and the results?
First & Last 100 Words Of Your Content
Google puts more weight on terms that show up early on your page.
It makes perfect sense; if you write about email marketing, you won't include the keyword after 1000 words.
You'll include it immediately in the beginning.
The second reason to do that is skimming.
Most people don't read your blogs; they just skim (scan it with their eyes). Including keywords in the beginning, will give them a brief understanding of what the webpage is about.
The same rule applies to the last 100 words of your content.
Headings
They give your content structure.
Headings are also great for skimmers because they allow them to navigate through content easily.
The heading you should pay most attention to is H1.
It's crucial to optimize it and include keywords in it because changing the H1 tag improved keywords ranking from 380th position to the 3rd position in the Google results.
Aside from helping Google understand your website, it's also the title of your content.
You can include multiple h1 tags within one blog post. However, you must do it properly, or it may backfire and hurt your rankings.
Discover more about using multiple h1 header tags.
URL
URL presents another opportunity for using keywords.
But like with everything, don't overdo it. Including 1 – 2 keywords is more than enough.
Be sure to keep everything lowercase, though (or you risk 404 Not Found error).
Make it short and sweet. In fact, shorter URLs perform better than longer ones.
The last thing to keep in mind is using hyphens.
"We recommend that you use hyphens (-) instead of underscores (_) in your URLs." – Google.
Alt Text
Alt-text is an alternative text that will show if the image doesn't load.
It also improves accessibility for visually impaired people who use screen readers.
You should use it to your advantage and include multiple keywords in it.
Just keep it short, simple, descriptive, and avoid keyword stuffing.
Anchor Text
The last place where to include keywords is an anchor text.
Anchor text is the text of the link.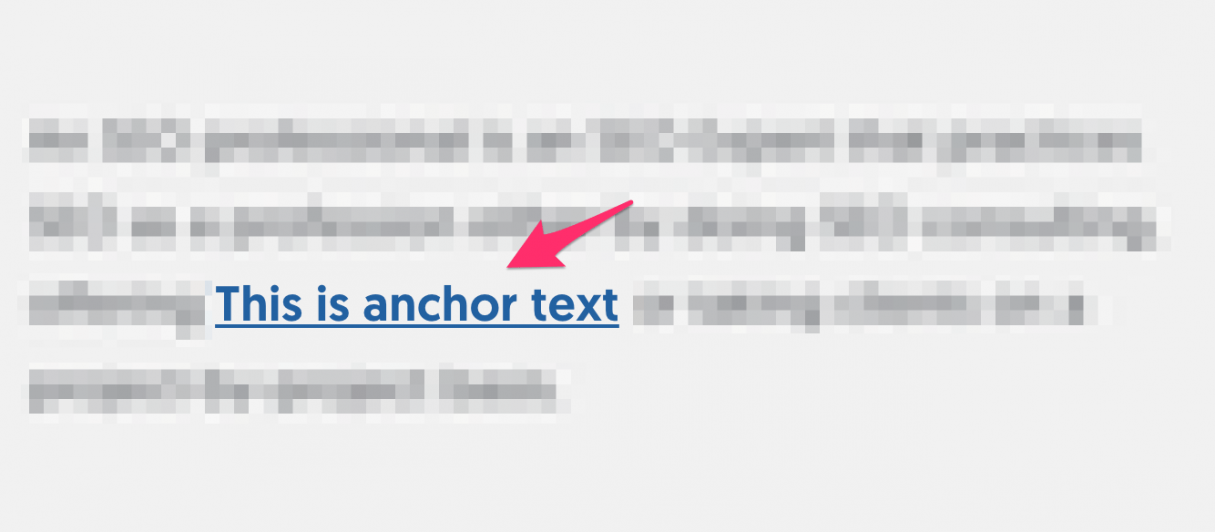 You should try to include in it the relevant keywords to the webpage you're linking to.
It'll help Google understand the target website better and help you rank higher because the content is more relevant.
You can also combine it with an internal linking strategy.
Even though it's a great strategy, most people don't use its power. They believe it doesn't have that much impact…
However, if done properly, it can bring phenomenal results.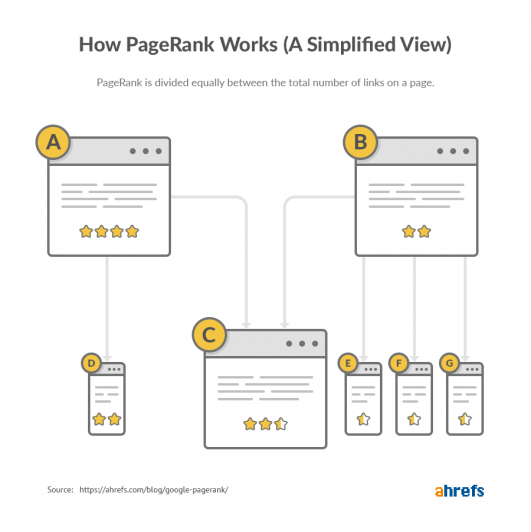 How To Measure The Success Of Keywords?
You've learned almost everything about ranking for multiple keywords.
You also discovered 7 places where you should include keywords for maximal effectiveness.
However, how do you know if your efforts are working?
You'll need to track your keyword rankings and see if you improved over time or need to readjust your strategy.
Using BiQ's Rank Tracking, you can easily link your ranking positions to your SEO efforts and processes. Find out what are the actions that lead to your keyword rankings growth.

Whether you have just built some backlinks to your website or included target keywords in your post's title and meta description, BiQ's rank tracking can help you understand the actions that have led to your SEO success.
BiQ allows you to use an advanced tagging system that helps you group your ranking keywords and pages exactly how you want them and not bound by the page URL.
You can group them according to topics and categories that you want, depending on the campaign type.

This would give you an overview of your ranking data easily, especially when looking for daily or weekly changes.

No need for Google sheets tracking or notes; just click on the tag to check your results, and it will show all the relevant pages and keywords we are tracking for the campaign.

This is important to understand what works for your website SEO and actionable data on what to avoid so you can quickly recover your lost rankings.

On top of that, you can also track your competitor's keywords too and adjust accordingly.
Conclusion
Google no longer cares that much about specific keyword phrases.
Instead, it focuses on relevance. You shouldn't focus only on one specific keyword.
It's better to concentrate on the topic and include multiple keywords. Try the strategies above and rank for multiple keywords.
It'll help you get more traffic and make your website relevant.
Leave a comment below right now, and let me know which strategy you will use next.