Finding the right keywords is the most important step for content marketing. With the right keywords, you'll improve your rankings ahead of your competition. Here are 10 keyword ideas you can try!
Are you struggling to find the right keywords for your content online?
You are not alone.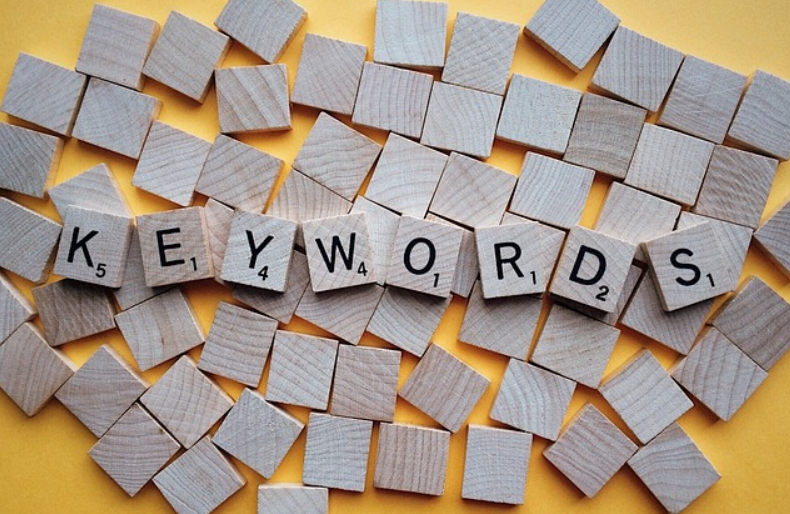 Finding the best keyword ideas for your content can be quite challenging.
With all the conflicting information found online today, you never know what works and what doesn't.
Targeting the wrong keywords could cost your brand time and resources.
These two crucial assets define what you need to source for and get keyword ideas that will generate an instant boost to your website traffic.
Using the right keyword strategies to grow web traffic will result in more leads and sales.
That's something every business is always looking forward to.
To date, Google still maintains the top position as the best and most utilized search engine for most online users.
Thus, people in the SEO industry always focus on multiple factors like Google updates, mobile responsiveness, and other ranking signals.
Yet, they ignore or blatantly forget the basics of keyword research.
In the online space, not investing sufficient time, resources, and energy into keyword research is like digging your own grave and putting your business inside it.
11 Ways to Generate Keyword Ideas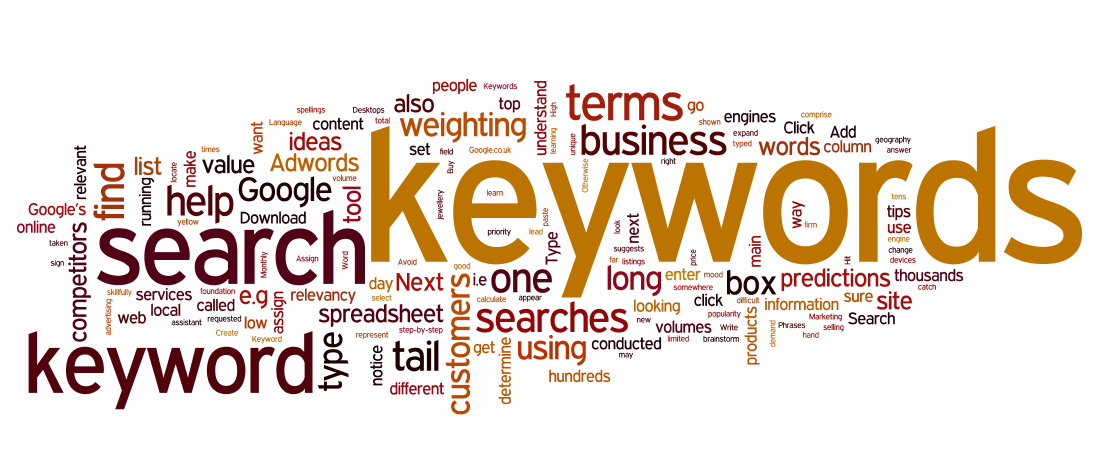 Finding the right keywords for your content is the first and probably the most important step toward laying your content marketing foundation.
If your main focus is search engine optimization or getting more organic traffic, then there's a lot riding on how well and in-depth your keyword ideas are.
However, the biggest issue with keyword research is knowing where they are.
With the right keywords, you'll improve your chances of ranking ahead of your competition by up to 90%.
Therefore, a lot centers on finding the right keywords.
Combine this with on-page SEO optimization and effective link-building practices, and your website will trample the competition.
Here are some of the best places to get keyword ideas to boost your online traffic and overall rank in the SERPs.
1. Think Like Your Customers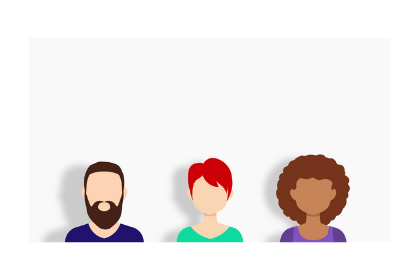 Brainstorming internally within the business is often the quickest and easiest way to get keyword ideas for your content.
But it might not always be the most effective strategy.
Why?
Because some SEOs tend to look for keywords with high search volume only.
This is all well and good until you consider the following:
Some of those keywords will be extremely difficult to rank for.
Most online users search for content in many different ways.
Therefore, it's important that you get inside your customers' heads.
Think about the different ways they might search for your products/services online.
For example, imagine you own a simple flower store.
You will likely focus on keyword ideas like "buy flowers online," "cheap flower delivery," or "flower delivery Florida," etc.
Sure, all these are possible search terms your prospects might use to find your website.
However, if you think about how real people might search for your flower store online, you might come up with completely different ideas.
These include:
"best flowers to give a girl"
"should i bring flowers on my first date?"
"best flowers to say sorry"
As you can see, there are several keyword approaches and ideas you might not be ranking for that your potential customers are actually using.
The key is to think about how prospective clients with zero knowledge about your website or niche might search for your brand online.
It's more about getting into your customers' mindset and determining the keyword ideas they might use to find your brand and content online.
2. Talk to Your Customers
With all the hassle and bustle going on in the workplace, projects to complete, deadlines to beat, and investors to impress, you can easily lose sight of what's more important for your business.
And that's YOUR customers.
Customers are the most important assets for any business.
You always want to know what they're saying and thinking about your brand and product/service.
Here's where customer feedback plays an important role in keeping your customers happy.
Thanks to the internet and telecommunications advancements, you can connect with your customers more easily.
Understand their needs and use their feedback to build better products/services.
The same goes for finding the right keyword ideas they likely use to find products/services in your niche.
Maintaining regular interactions with your customers will help you understand the kind of language they use.
This will give you keyword ideas you probably never thought of targeting.
You're sure to find some interesting keywords hidden in your customers' responses.
And when you find certain keywords that resurface repeatedly in your content, you can add them to your content roadmap for future use.
3. User-Generated Content
User-generated content sites also provide excellent avenues to get keyword ideas you never thought to tap into.
These websites are where people turn to when they cannot find the right answers to their questions anywhere else (i.e., nobody created worthwhile content on their search query.)
Spending just a few hours on these user-generated websites will not only provide you with an ocean of keyword ideas for your content.
You'll also understand better the types of questions and topics your target audience is interested in.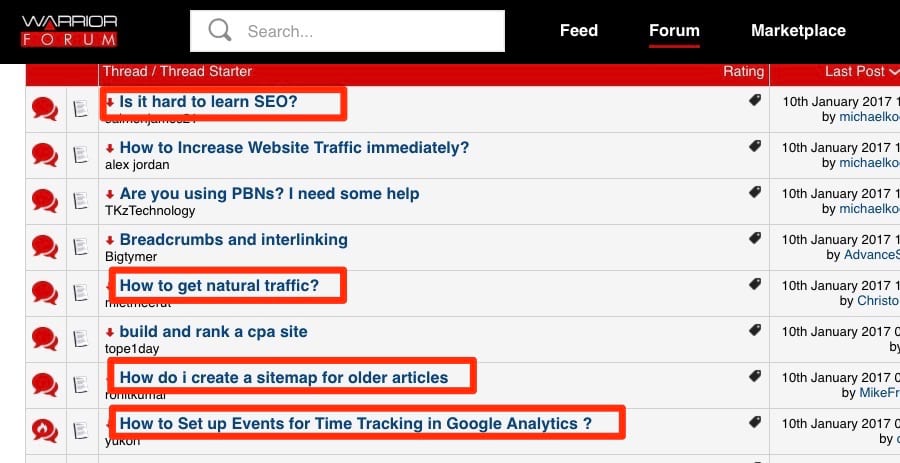 What better place to know what your customers are looking for than on the platforms they visit to air their queries?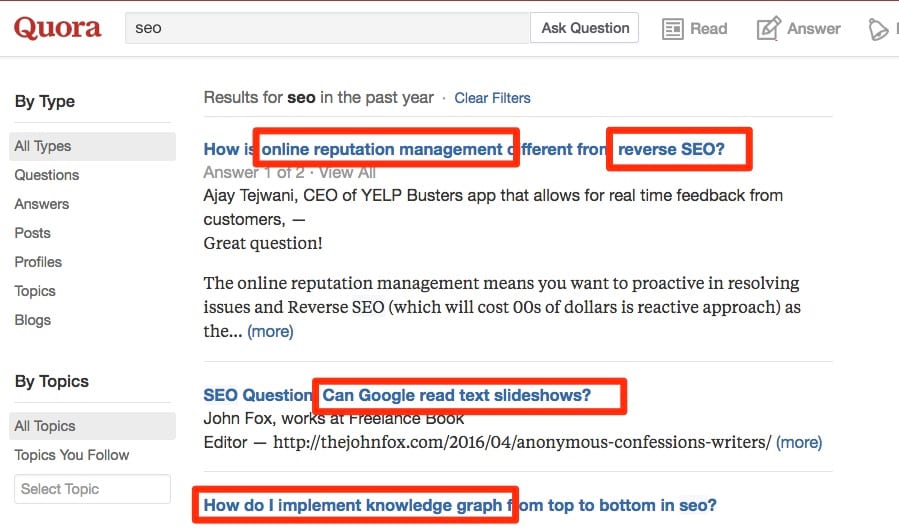 However, user-generated forums aren't the only platforms you can use.
Other generic communities like Quora and Reddit are equally effective.
Most of these keywords might not have high search volumes but might belong to topics that embody other similar search queries, making them just as important.
4. Social Network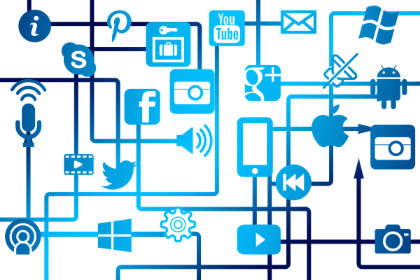 When people post on Facebook, Twitter, Instagram, LinkedIn, etc., they mostly do so with very little editing.
Therefore, most of the content they post on these platforms is often true to how they speak and interact in real life.
Most people hold social media networks with such high esteem that they use them as search engines to look for answers to their questions or solutions to their problems.
This has made social media one of the best platforms for businesses to source great keyword ideas for their content.
The two main social networks you'll want to focus on for the best keyword ideas are:
Facebook groups
LinkedIn profiles
Both platforms are always packed with brilliant keyword ideas because most of their content tends to be mostly in question form.
Here's an excellent example.

While you might not always find exact keywords on these platforms, you can easily extract some interesting keywords and topics from them.
5. BiQ Keyword Intelligence
BiQ Cloud is the best online SEO Suite you can use to find great and highly relevant keywords and content for your website.
BiQ's Keyword Intelligence allows you to sort and filter keywords to narrow them down to high-volume keywords with low competition.
You can also use BiQ Keyword Intelligence to look for interesting content ideas that will keep your customers coming back for more.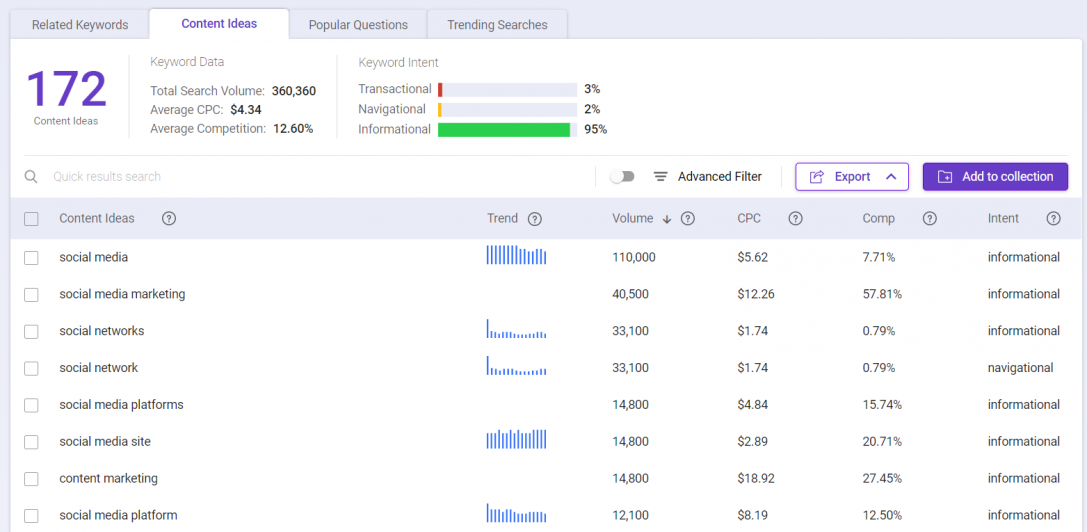 This amazing Keyword Intelligence tool will also provide you with critical data and a list of content ideas that will prove a hit with your readers.
The best part about Keyword Intelligence is that it comes with relevant insights you can use when deciding the best topics to focus on.
You never have to second-guess whether your keywords or content is relevant to your target audience or not.
BiQ's Keyword Intelligence keeps you on the right track by telling you what's trending and how best to capitalize on it to boost engagement.
6. AnswerThePublic
Writing perennial blog posts isn't easy, especially now that evergreen content has even more requirements for you to make a good impression.
Truthfully, no brand would want Google or their prospective clients to consider their content irrelevant.
It's a fact, Google won't rank your content well or show it to your target audience if it feels it doesn't meet its content ranking criteria.
It takes vision to maintain relevance and authority of your content in the online space.
And AnswerThePublic is one of the best online tools you can use to get keyword ideas you won't find anywhere else.
It's a site that suggests possible questions people might ask online based on different topics or keywords you insert into its search algorithm.
You can then materialize these possible questions into potential keyword ideas or even new content ideas for your brand.
AnswerThePublic's homepage has a very impatient subject who seems somewhat eager to hear you answer a question of elevated interest for the larger public.
You will also find several popular countries you can select, especially if you're looking for local trending keyword searches.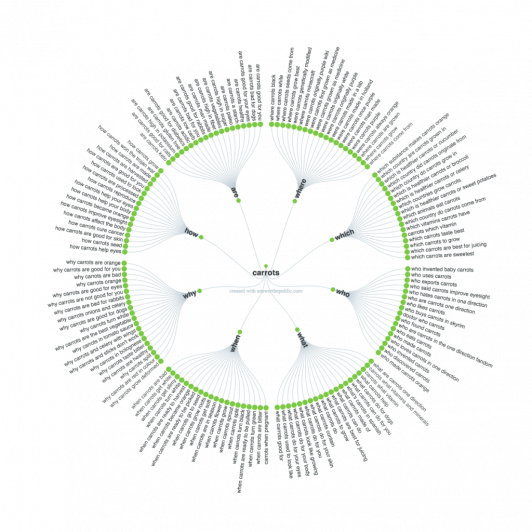 AnswerThePublic formulates its results as popular questions, phrases, and comparisons containing the keyword, followed by alphabetical suggestions of their desired topics.
The site even allows you to download your entire keyword data into a .csv file for later use.
7. Niche Forums
Since they penetrated the internet, forums have enjoyed a steady increase in popularity and use.
While they might look a bit out of date, you'll still find that seemingly every niche still has at least one forum that's full of active, highly-engaged enthusiasts on your topic.
This makes niche forums great platforms to get keyword ideas from the kind of people you'd want visiting your website and becoming customers, subscribers, etc.
Moreover, checking your niche forums regularly helps you better understand what questions your target audiences have and how best to answer them.
As such, they will provide your business with fantastic seed keyword ideas you can use in your content.
8. See What Keywords Your Competitors Rank for
Imagine just how helpful it would be to know what your competitors were ranking for in the SERPs.
The chances are probably high that they're ranking for the same keywords you can rank for as well.
Now, the trick lies in finding these keywords and using the ones you think could boost your web rankings and site visibility.
Enter BiQ Rank Intelligence.
This amazing Rank Intelligence tool will provide you with critical data to find exactly who your competitors are and the search terms they are ranking for in the search engines.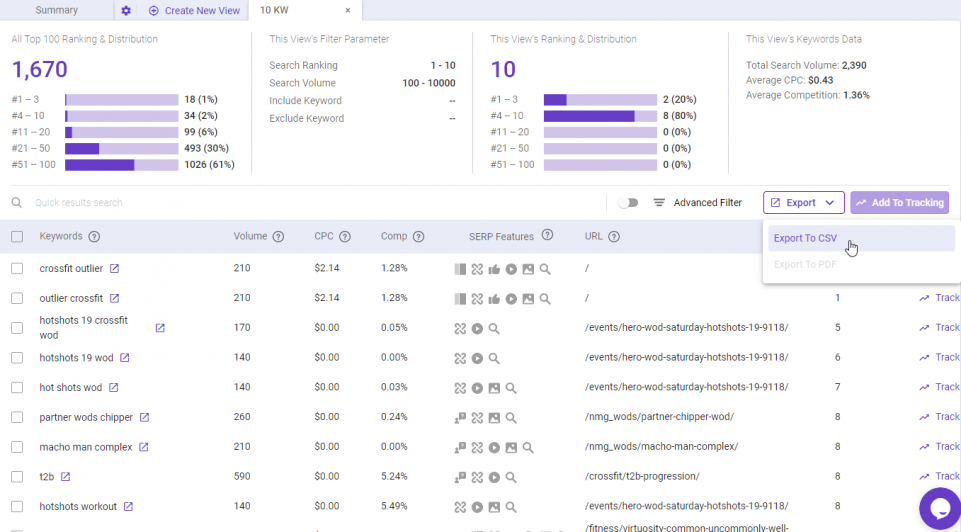 BiQ's Rank Intelligence also allows you to discover the content gap between your competitors and your site.
It's one of the most impactful strategies to help you narrow the content gap between your website and that of your well-performing competitor.
You may also be ranking for similar keywords.
In this case, you'll know what to work on to keep or boost your ranking in the SERP.
9. Google Related Searches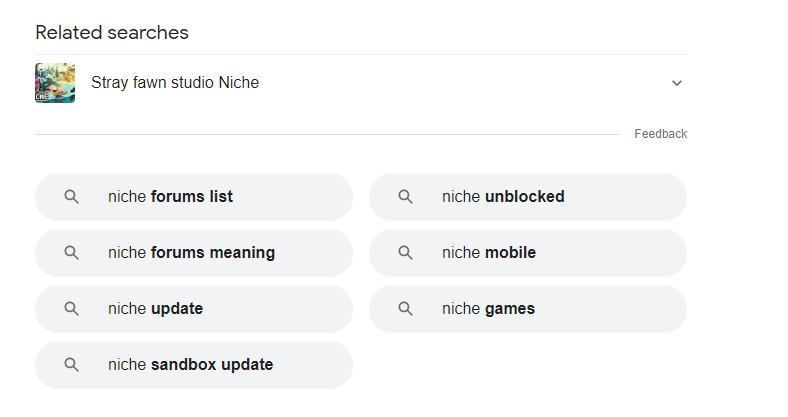 Google is another favorite free tool you can use to get keyword ideas for your website.
Google will take your search terms and use them to generate other related searches searchers might be interested in.
In this case, you can use Google's suggestions to find related keywords your target audience might use to find your content.
After running multiple searches, you'll have hundreds of suggestions from where you can highlight the keywords that are more relevant to your topic or niche.
You can also always use BiQ's Keyword Intelligence to find related keywords to your focus keyword.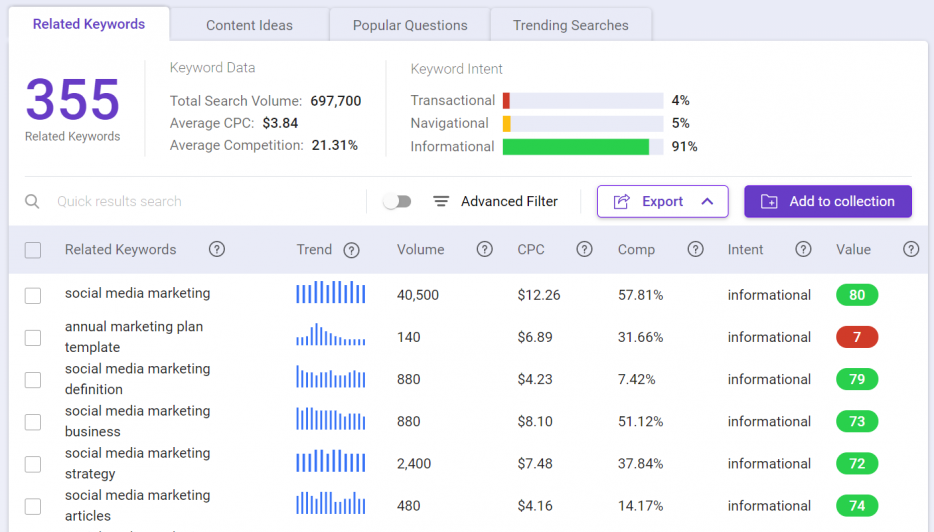 The Keyword Intelligence tool will provide you with all the keywords related to your target keyword and other vital insights like keyword search volume, search intent, and so on.
10. Find Seed Keywords
Seed keywords commonly consist of one or two words only.
The idea of a seed keyword is to act as a base to find other long-tail keywords.
From a seed keyword, you would be able to generate lots of ideas to write content about.
There are a few ways you can find seed keywords.
For starters, you can use Google search results and other keyword tools.
Keyword tools like Google Keywords Planner and BiQ's Keyword Intelligence are extremely useful here.
11. LSIGraph Keyword Research
LSIGraph's Keyword Research tool allows you to quickly find tonnes of semantically-related keywords for your seed keywords.
Semantically-related keywords are synonyms, co-occuring terms, or implied words that are contextually relevant to your seed keyword.
Semantic keywords could be used to increase your content's keyword density without invoking Google's wrath for keyword stuffing.
These keywords also make your content pass as more relevant to Google's algorithm.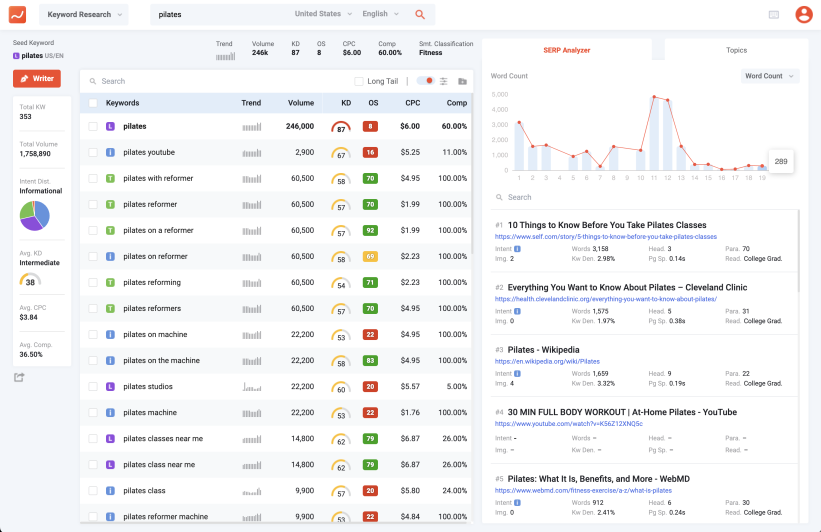 Conclusion
Finding the best keywords for your website and content is the most important step you'll have to make before you start creating the actual content.
Without proper keyword research, all other aspects of your content creation will suffer as well, including lead generation, traffic acquisition, sales, and content marketing.
The online marketing world is evolving very fast.
The only way you can keep up with the competition is to evolve with it.
These new keyword ideas will help keep your content relevant and valuable.
And thus, stay ahead of the competition.
Did we miss out on any keyword ideas you might be using?
Please share with us in the comments section below.