Seed keywords are the main topics in which you can use to write a lot of related content. Whether you have an old or new website, this article will explain how you can find new seed keywords
50% of online search queries contain 4 to 5 keywords.
However, a more significant percentage of these queries have seed keywords that are common if the search query is in a particular niche.
Seed keywords are short, usually one or two words.
They may be as simple as "car."
And their primary purpose is to act as a base or a starting place to give search engines a better idea of what your content is all about.
Seed keywords do not contain any modifiers and should not be confused with long-tail keywords that are often more than two words long.
They are often used to create other, more complex keywords.
Seed keywords are often inputted into keyword tools such as BiQ's Keyword Intelligence to produce a list of keyword phrases.
Seed keywords and their respective keyword phrases are essential in several ways.
They can help content creators generate ideas for videos or articles and help them understand their business topics.
Seed keywords tend to be the main topic with which you can use to write lots of content.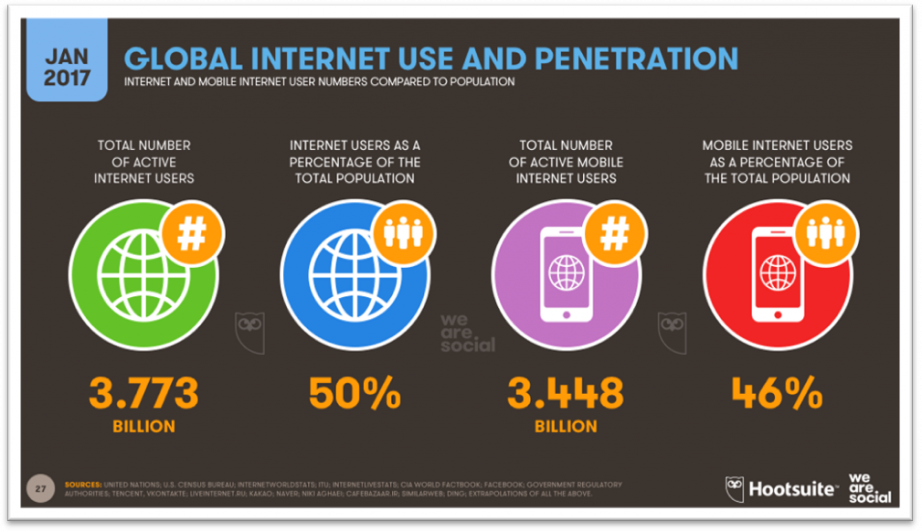 The world has 3.7 billion internet users.
To make any conversions, you have to know how you can reach them with your content.
How To Find Seed Keywords?
There are two ways you can use to find seed keywords for your content.
You could get seed keywords from website owners with existing, well-established sites.
You could also get them from owners with new websites.
However, you'll need a few tools to help you out with this.
How To Find Seed Keywords For Owners With Existing Sites
1. Rank Intelligence By BiQ
BiQ's Rank Intelligence allows you to filter out ranking keywords and sort them out in different groups based on various parameters to find potential seed keywords.
You can rank the keywords from one to twenty based on their value.
These ranks can be in three categories: 1-5, 1-10, and 11 to 20.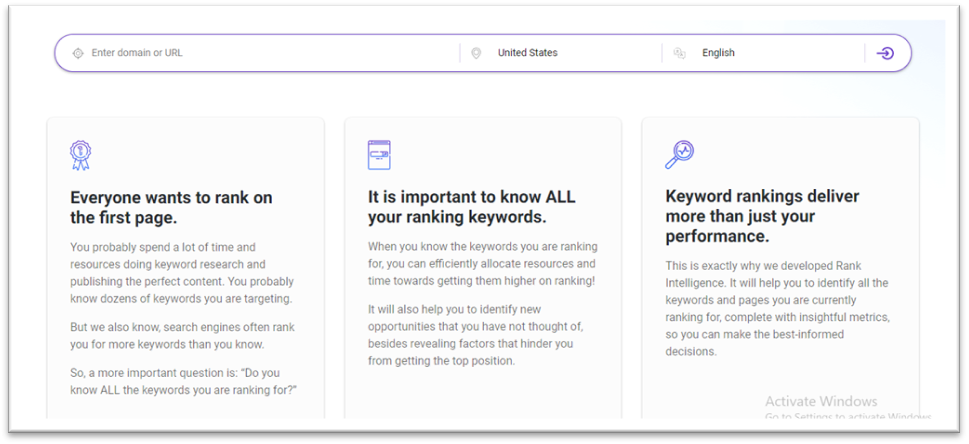 We put a lot of emphasis on keywords between 1-5 or 1-10 because they are the most valuable.
However, keywords that rank from 11 to 20 are also quite helpful.
When used right, they can help boost your SERP's rankings from your current position to the first page.
How do you find the keywords that rank from 11 to 20?
It's quite simple.
All you need to do is click on create new view once you're in your own website's Rank Intelligence profile.
Set the parameters from 11-20, and you're done!
Once you've got these results, there are a few ways you could use the keywords and seed keywords obtained to boost your SERP's ranking.
You could create more content integrated with these ranking keywords, which will help Google associate your website better with the target keyword.
You could also interlink keywords in the same keyword map that have multiple URLs ranking for them.
Finally, you could use Content Intelligence by BiQ to check for what to optimize on your URL.
2. Google Search Console
Google Console is a google service offered for free that helps you monitor, troubleshoot, and maintain your website's presence on Google's search engine results.
Google Search Console enables you to confirm whether Google can crawl and index your site.
Google Search Console helps you analyze your search queries to help you find the right keywords to help you rank higher on its SERPs and get better click-through rates.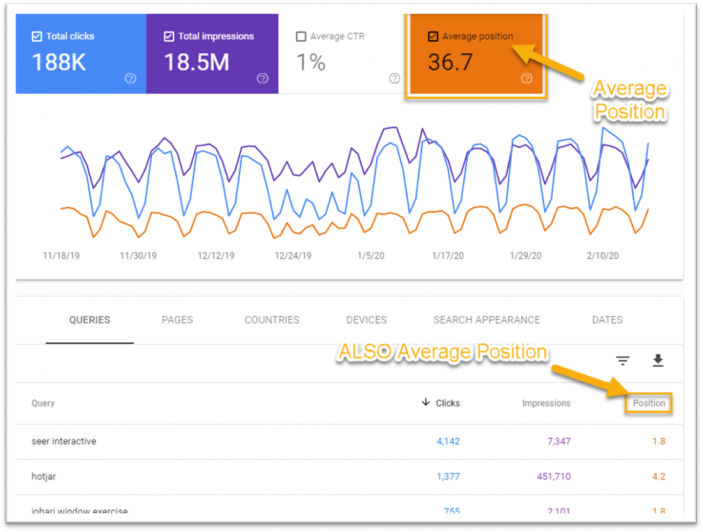 Getting the best statistical information on the search queries will help you make well-informed decisions to boost your website's online presence.
Use more relevant seed keywords if you want to get better rankings and more CTRs.  
Google's performance report also provides you with data on various other metrics that are critical to your site's performance.
It provides you with statistics on your site's total clicks, average click-through-rate (CTR), total impressions, and your average position on Google's search engine results page (SERP).
3. Your Competitors
You can "steal" seed keywords from two groups of competitors if you want to rank higher.
This includes your current competitors and your future competitors.
Current Competitors
Stealing keywords from your current competitors is a great way to boost your ranking and also make you more competitive in your niche.
You could get your seed keywords from BiQ's Rank Intelligence.
You could then modify to get relevant keyword phrases to get better rankings and more CRTs.
Creating exciting and informative content and using the right keywords will also help establish your brand as an authority in your niche.
This makes more potential customers relate better with your website.
It also helps your website become more trustworthy, which can improve your conversions.
Future Competitors
If your niche is relatively unexplored and your website is a little bit new in the market, then you might consider "stealing" seed keywords from your future competitors.
Doing this can help you better establish your website.
This makes you a stronger competitor in the future.
You could use BiQ's Keyword Intelligence to get seed keywords (more on this later!).
To get the best combination of keyword phrases that you could use on your website for better rankings, you'll have to be creative and do lots of research.
You could begin your research by looking for any keywords with recurring trends that you could use on your website to provide you with a baseline of where you should start.
You should then extract the seed keyword, which you'll use to develop new keyword projections.
Staying ahead of the game in your niche and performing constant keyword research and content analysis could help you gain many customers and set up your website as an authority in your niche.
What tools do you require to stay ahead of the competition?
If you are an eCommerce company, then the best place to get keywords from future competitors is to analyze non-commercial logs in your niche.
For instance, some blogs are specialized in providing exciting content for their subscribers and do not necessarily sell any merchandise.
Analyzing these blogs, especially if they rank higher, could help you get the most relevant keywords you'll need to rank higher.
This gives you more potential customers that you can cash in on.
BiQ's Rank Intelligence
Rank Intelligence is the most appropriate tool you could use to help you rank higher than your competitors.
The reason is that the tool enables you to analyze your website.
At the same time, you can use it to analyze your competitor's website to rank higher than them in Google's SERPs.
Analyzing your and your competitor's website helps you determine the content gaps between the two websites.
The reason why you should do this is quite simple.
When you know your enemy well, you'll be at a better advantage to outperform them.
How do you go about it?
Start by creating a new profile using the URL from your competitor's website.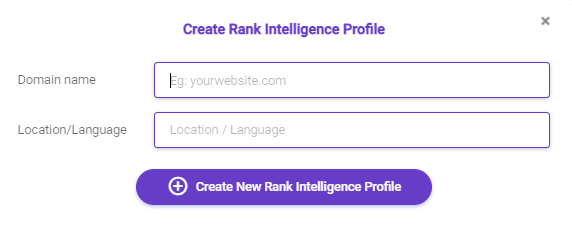 After running the analysis, BiQ'll present you with all keyword ranking data from their site.
You can then adjust the parameters you want and then create a view.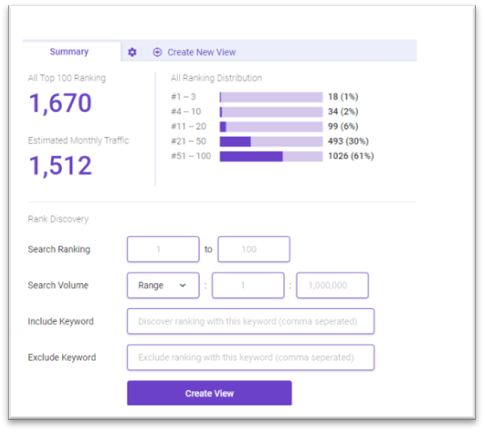 You could then export the data obtained as a CSV to other tools like Excel to help you sort it out better.
You could also set up an analysis with your URL and export the results obtained for a more thorough examination.
Analyzing this data will helps you with useful information that'll show you which keywords give your competitor a better ranking.
You could create better content and work on keyword placement to help you rank better than your competitor.
You could also extract the seed keywords and rephrase them creatively with modifiers using new and trending content to get more traffic to your site and increase the opportunity for conversions.
How To Find Seed Keywords For Owners With New Sites
1. Google The Exact Keyword Phrases You Need To Rank For
What do we mean by exact match keyword phrases?
They refer to the Google keyword math type, which enables you to show your ad when a user keys in the same keyword phrase you bid on.
They are mainly used on Google Ads.
However, they can also be quite useful for keyword rankings.


This is an example of how you should search for exact keyword phrases.
The keyword in bold is an example of the precise keyword phrase searched for.
To obtain more useful results, you need to enclose the exact keyword search in quotation marks.
Doing this helps Google provide you with more accurate results.
This can help your website, especially if you get enough exact keyword phrases to rank higher.
Again, you could use Rank Intelligence to search seed keywords from new website owners.
You could even tweak the keyword phrases and modify the seed keywords to develop more relevant keywords that'll help you rank higher on SERPs.
2. Use Different Keyword Tools
There's a few different keyword research tools you can use to look for new seed keywords.
We'll share with you some of the most used keyword tools!
Keyword Intelligence By BiQ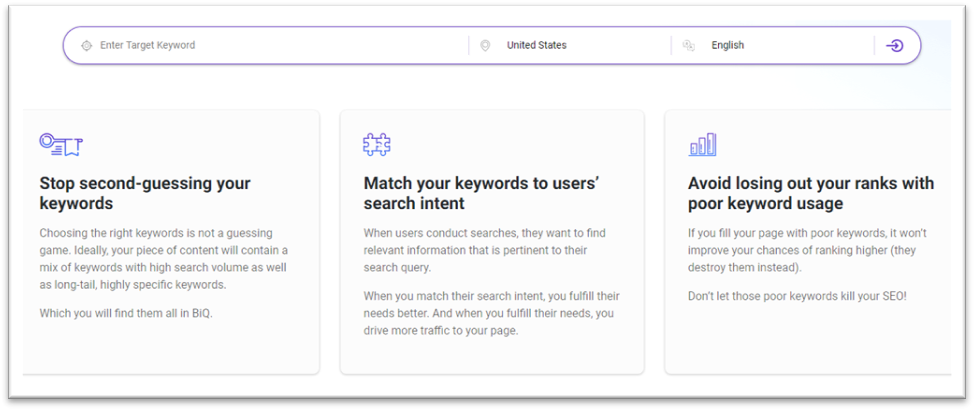 Researching your potential target keyword using Keyword Intelligence is more effective since it thoroughly analyzes the keywords and ranks them according to their value.
If you analyze these keywords and other related keywords, you'll get the seed keywords you can use in your content.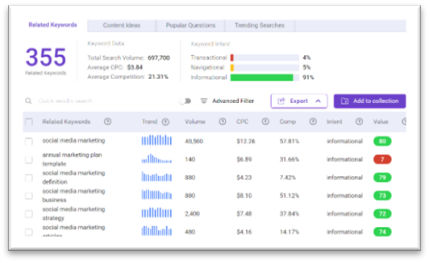 It also shows the keyword volume, related keywords, keyword trends, and other essential data for better decision making.
This keyword tool also provides you with keyword intent.
It provides you with this data to help you plan your content to suit your target audience better.
If you are unsure which keywords you'll need to use, you can sort them out based on their value.
More valuable keywords have a higher potential of bringing more traffic to your website at a lower competition.
Having all this analytical data at your fingertips is sure to help you rank better.
Google Keywords Planner
Google Keywords Planner is a tool within the Google Ads platform.

Keyword Planner is a keyword research tool that helps research content creators find relevant keywords for their websites.
You can also use this research tool to get relevant seed keywords to use for your content.
You'll have to enter the relevant URL with content related to your niche.
Google's Keyword Planner will then analyze the website and develop the keywords from which you can extract seed keywords.
You could then modify these keywords to get more relevant keyword phrases to use on your content.
AnswerThePublic

This is a keyword research tool that visualizes search queries and provides autocomplete suggestions in an image known as a search cloud.
AnswerThePublic is easy to use and can generate multiple topic ideas relevant to your content.
For instance, if you are a B2B website and are looking for the right seed keywords to create content for your company's website.
You could begin your query by typing any word related to the B2B niche.
AnswerThePublic then provides you with a list of customer-related questions relevant to your search.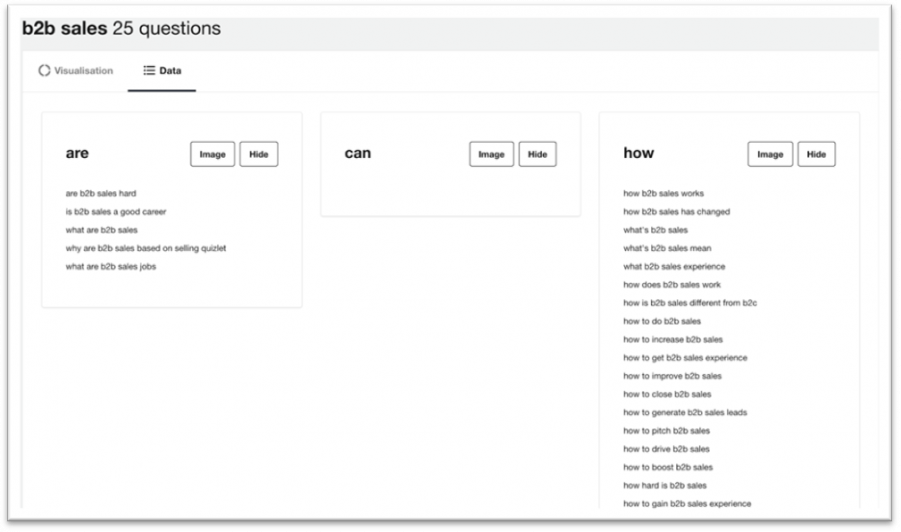 Analyzing these queries will provide you with common seed keywords that appear more often in your target audience's search queries.
You can use this set of common seed keywords to develop relevant keyword phrases.
Utilize this in your content to rank higher on Google's SERPs.
If you're looking for alternatives to AnswerThePublic, you can click on the link here.
Conclusion
Performing keyword research can be challenging.
However, it is an integral part of boosting your website's SEO, and it should not be overlooked.
If you want to get the most relevant seed keywords, it would only be proper to go about it in the right manner.
Why is that?
You may search for keyword phrases for your website.
However, the research wouldn't work out great for you if you are not thorough.
Searching for seed keywords enables you to come up with the most relevant keywords for your website.
Building upon these seed keywords could also help you develop great keyword ideas to research and apply to your website to get the best results.
To get the best analysis, you need to use the right keyword analytical tools.
Your keywords research tool should not only provide you with relevant keywords.
It should also provide you with other analytical data such as keyword intent and keyword value to help you understand the keyword suggestions better.
Happy keyword hunting!