This article shows you how to find high search volume keywords that will bring you massive traffic. With the right keywords, you'll also easily win over competitors.
Here's how you can target high search volume keywords with ease!
If you know how to find high search volume keywords, you will have an edge over your competitors. This is because you will be in a better position to identify the most relevant topics for your audience. Your target audience will most likely find your topics enticing and educational.
Having said that, you will realize that high search volume shows which topics customers find interesting. It even indicates that customers turn their attention to Google just to find the right answers to what they are looking for.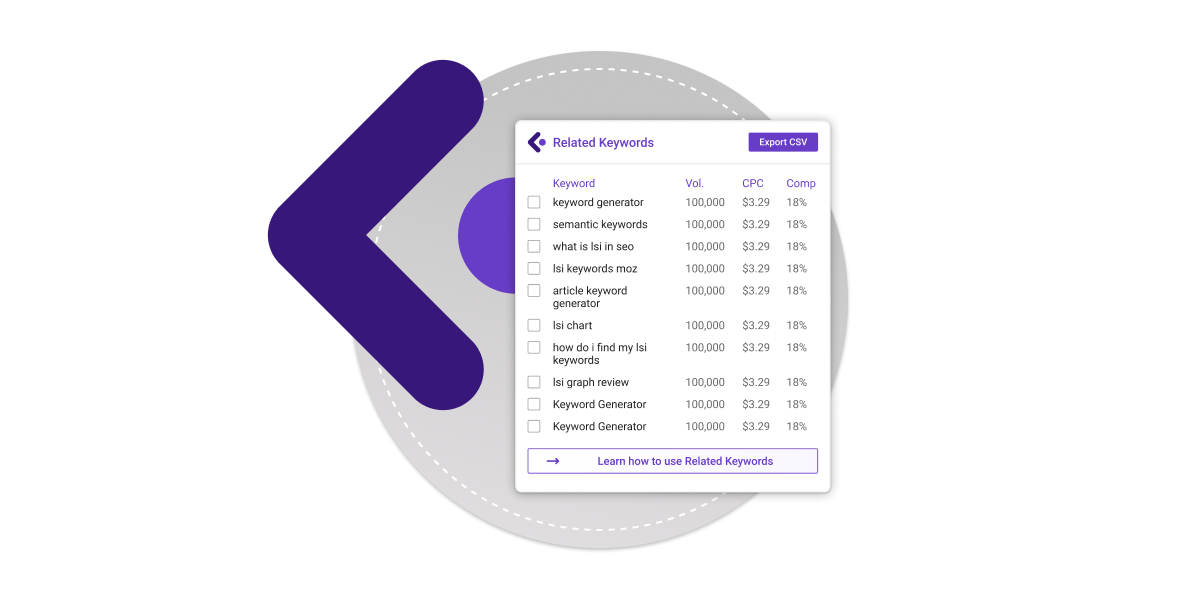 That is why using top search volume keywords provides you a better chance to increase your brand awareness. In return, this brand awareness gives you a better opportunity to improve your rank in the search engine results pages (SERPs).
More often than not you will hear many people talking about keyword search volume. But the same people will pay less attention or just ignore the crucial metric in let say, pay-per-content (PPC) or click-through-rate. Even though each of these metrics plays a significant role in search engine optimization (SEO), search volume is also as important when it comes to SEOs.
In this article, you are going to learn everything about search volume keywords, what they entail, why they are important, and how to find them.
High Search Volume Keywords
From this phrase, you can easily tell that keyword search volume is the number of searches within a given timeframe. This particular number is usually averaged depending on a set timeframe to give you a general idea of the overall search volume. On the other hand, this type of data helps you to know how specific keywords play a role in generating traffic over a given period.
Most SEOs look at their target keyword's search volume to determine the potential traffic they'll be getting.

That's the problem because a page may rank for more than one keyword. So how do you know the potential 'total search volume' for your target keyword?
Easy. Use BiQ's Keyword Intelligence to check the total search volume of all related keywords.
Here is the total search volume for 'content marketing":

And here is how it looks like for 'social media marketing":

You'll notice that the total search volume for 'social media marketing' is higher than 'content marketing' from the two different insights. It means if you have to choose between them, you may want to choose the former since it has more search volume than the latter.
Importance of High Search Volume Keywords
Keyword search volume matters a lot when it comes to attracting new visitors to your site. This is attributed to the fact that search engines provide the most effective ways that help certain sites generate traffic.
For instance, organic search is likely to drive more than 70% of the total search traffic. For that reason, it is wise to focus on keywords that have the best search volume. Keep in mind that if the internet is not searching for those keywords you are targeting, your content will definitely not be found.
The Keywords to Target
Which keywords should you target to achieve your goal? Your answer is just simple; it all depends on a few factors. This follows the belief that there is no one-size-fits-all solution for everything in the world of digital marketing.
But the keywords of your choice will most likely be affected by your goals, your domain authority, the competitiveness of those keywords, and search volume. It does not imply that there are no rough guidelines to use when dealing with SEO.
These guidelines will help you to look up keywords from newer websites or from those sites that have lower domain authority. In this case, you will have to start by targeting lower-volume and less competitive keywords. This way, you will be able to extract external links to establish more authority on your side.
With time you may become more aggressive, or confident when targeting certain keywords. But ensure that the keywords you are choosing are relevant to your website and business as a whole.
Tools High Search Volume Keywords
Before you start using SEO, you need to do thorough keyword research as well as implementation. It doesn't matter whether you are an experienced SEO pro or a newbie provided that you carry out keyword searches using relevant tools.
These tools will help you formulate the right content marketing strategies. They will allow you to plan your content strategy accordingly, especially when it comes to link building. The tools will also help you identify the best opportunities that will see your content rank higher and better.
Below are tools that you will need to find, examine, and evaluate your keyword search volume data to your advantage.
As I've briefly explained above, you can do research on your potential high search volume keywords using BiQ's Keyword Intelligence. It allows you to gather data on keyword volume, trends, keyword competition, related keywords, and more.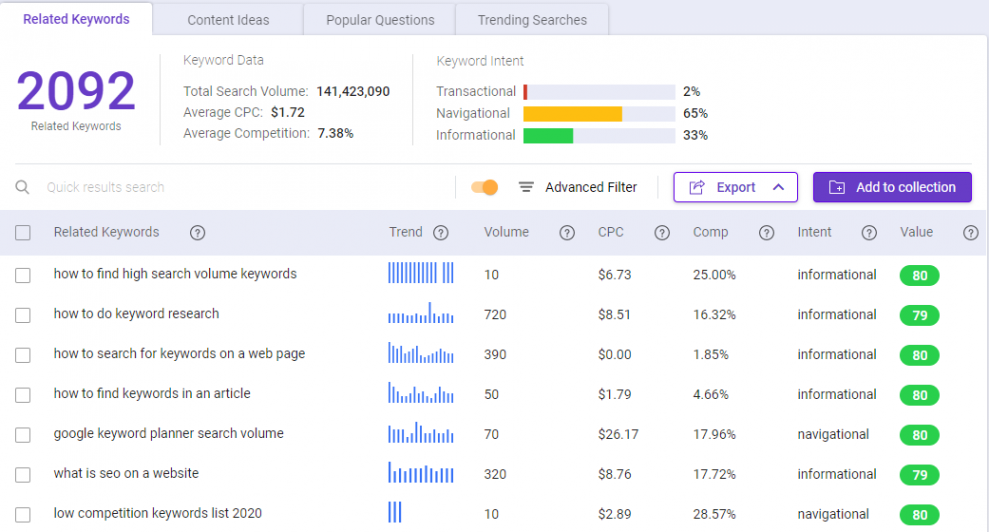 What makes BiQ's Keyword Intelligence stand out from the rest of the keyword research tools on the market is the keyword intent analyzer feature. It helps you see why someone might be searching for the keyword in the search engine. With this data, you will be able to plan your content in such a way that meets your users' needs.
If you are unsure which keyword to use, you can sort the keywords based on their value. The higher valued keyword means it can potentially bring more traffic to your website at a lower competition.
You may also make use of its other features in the same tool; Content Ideas, Popular Questions, and Trending Searches. All these tools help you reach a more targeted audience as you serve them the right content with the right keywords.
The next tool you can use when trying to find keyword search volume data is SEMRush. This is a competitive yet intelligent tool that provides you plenty of useful data. It includes key search volume among other features. Also, it offers you an at-a-glance dashboard overview to help you pick out specific keywords.
This tool enables you to easily identify the average search volume and the number of results under the organic search. It goes further to provide you with a detailed overview of how high search volume keywords trend over time.
Most importantly, this tool makes it easy for you to find similar or phrase-match keywords. These keywords are usually related to your original query on different search engine platforms. Even though it may require you to use the available subscription plans, SEMRush is a solid place if you want to find search volume keywords.
The other tool that you can rely on when trying to find high search volume keywords is the Moz Keyword Explorer. This option is well-known for running one of the best search engine optimizations in addition to several search blogs belonging to the business niche. It also plays a critical role in providing a wide range of tools for digital marketers of all stripes.
Unlike SEM Rush, Moz Keyword Explorer provides you with additional valuable data points. This important data is an intuitive indication of competitiveness, SERP analysis, and suggested relevant keywords. The tool also shows the page and domain authority score for high search volume keywords.
You can use it for free just like the SEM Rush although it comes fully bundled with Moz Pro suite for power users. This tool is one of the most recommended for those starting to examine search volume data.
Even though Google Trends may not be as powerful as the tools mentioned above, you can still use it to find keyword search volume data. It offers some of the most interesting perspectives on high search volume keywords such as growth or decline for some terms, and geographic popularity, including related topics. All these perspectives can help you identify branded terms that are related to generic keywords.
Unfortunately, this tool does not tell you the competitiveness of most search queries. On top of that, it is not comprehensive or inclusive enough for most digital marketers and SEOs. Regardless of this downside, Google Trends offer a good place to start your search for volume keywords.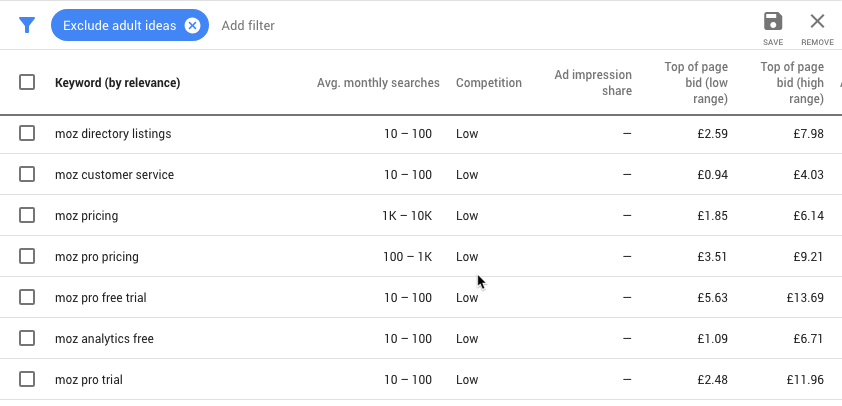 Google Keyword Planner is a great tool that enables you to find high search keyword volume. The Google keyword suggestion tool offers a wide range of data if you are conducting keyword research, especially for the pay-per-content campaign.
This tool enables you to see the average monthly keyword search volumes with specific timeframe parameters. It also shows you related keywords not to mention ad group suggestions. However, it works best with active Adwords campaigns.
6. LSIGraph
LSIGraph provides you with both primary and potentially related semantic keywords. Semantic keywords are similar in nature and context to the main keyword you're targeting within your content.
Contextual keywords are used to supplement your main keywords, adding context to your content. Ultimately, it helps search engines and users to understand your content better.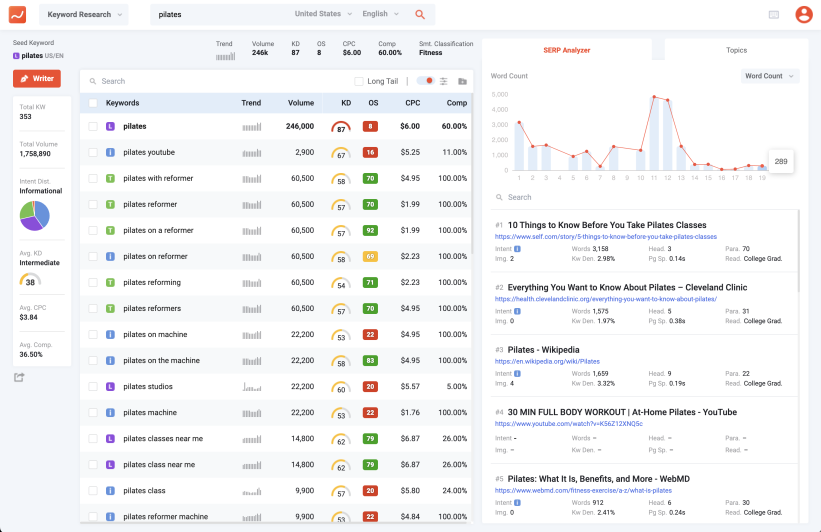 LSIGraph also comes with a unique way for you to sift through high-volume keywords to find the best keywords to target. Its Opportunity Score shows you the keywords that are easiest to rank with the least amount of effort and cost.
They are low-hanging keywords that you could prioritize.
How to Search High Volume Keywords
If you own a site, your dream should be to make it attract more relevant traffic. To achieve this goal you need to find only the right keywords that will generate that first-class traffic. Therefore, you will have to start by identifying and taking note of relevant search behavior from your search target audience.
In simple terms, you will need to go the extra mile to find out what people are looking for on search engine platforms such as Google. But the question is, how do you go about it in the first place?
Here are the steps to follow to make your dream come true:
Step 1: Brainstorm
The first step to achieving complete success in finding high search volume keywords is to take the time to plan accordingly. Sit down with a few people to start discussing the most relevant words to your topic. Take advantage of the search engine to search for related words. Then write down every word that comes to your mind.
Step 2: Prepare a Gross List with Relevant Keywords
Go back to the words you had listed down during the brainstorming sessions and choose those that make more sense for your business. Once you have these words, list them down to make a gross list for further research.
Step 3: Refine and Expand the Keyword Gross List
Enter all the words in your gross list. BiQ Keyword Intelligence will help you find all the long-tail search terms that are relevant to the words listed on your gross list. This platform works as a reserve search engine to your advantage.
Enter your target keyword in the Keyword Intelligence. You will first see a list of related keywords with a mixture of short and long-tail keywords.
Click the 'Advanced Filter' to filter only long-tail keywords. You may also choose the level of your long-tail keywords relatedness to your main keywords.
If you are unsure which keyword to use, you can sort the keywords based on their value. The higher valued keyword means it can potentially bring more traffic to your website at a lower competition.
Step 4: Do a Search Volume Analysis
Take the words from your keyword list and copy-paste them to a keyword volume checker such as BiQ Keyword Intelligence. This analysis tool will provide you with an average monthly high search keyword volume right away.
Step 5: Look Out for any Competition
Compare each keyword from your list with other keywords in the search engine results to know how many or how good the competing sites are. Sadly, some pages will prove difficult to rank and your keywords will take more time to rank. For that reason, make sure that each keyword is worth it.
This can be easily done via the Rank Intelligence tool in BiQ.

Choose to create a new profile using your competitor's website URL.
You will then be presented with all the keyword ranking data from your competitor's site. Set the parameters you want, perhaps you are only looking to steal their keywords that are ranking in the top 10, and with a search volume of at least 100, so go ahead and set that up and create a view.
Once you have that, you can easily export the data out as a CSV to further sort through the keywords using a tool of your choice, like excel.
An even better way to also set up the same parameters for your own URL, then export them out to compare in the same excel sheet. Which gives you even more control to filter and zoom into the data.
Now that you know what keywords your competitors are ranking for, you can create content targeting those same keywords to steal it from them.
Or, if you are both ranking similarly for the same keyword, now you know where you should work to keep or boost your ranking. Go try out the power of Rank Intelligence today!
Step 6: Use only the Relevant Keywords
At this point, you are expected to have known and understood how the search engines behave and their relevance to your site. That said, you should consider taking into account the most relevant keywords to make your search engine optimization effort a rewarding affair.
Final Thought
Finding high search volume keywords is not an easy task. It requires you to acquire enough knowledge of this topic, the right tools to make your search successful, and steps that will help you achieve your goals. Luckily, this post has given you helpful tips that you can apply when looking for high-volume keywords and how to leverage them in your SEOs or other digital markets.