Here is a simple but effective guide to broken link building for SEO. You will discover how to find broken links and use them to your advantage.
Broken link building is one of the SEO best practices common with pro digital marketers.
It can be time-consuming, and if not done right, broken link building might not yield the expected results. Some people think it's ineffective; however, those who leverage a workable strategy tell a different story.
We've rounded up all the facts, strategies, challenges, and success tips for broken link building.
But before we dive deep into it, let's first understand the basics.
What is a broken link in SEO?
Broken link Definition:
A broken link in SEO is a link pointing to a site or page that cannot be found across the internet. A broken link means the content is no longer available on the designated page or website, either because it has been permanently moved or deleted or the domain has expired.
But what does a link look like, and how can you spot a broken link?
Below is a screenshot with broken links found in Moz:
If someone wants to know more about the study, they will click on the blue, underlined text and be taken to the Moz website (probably the exact page where they can read more about the study.)
However, if the link above was broken and the reader clicks on it, it will take them to a 404 error page (example in the screenshot below).
Some sites, such as Wikipedia, will leave a footnote indicating that the resource on their site has a broken or dead link.
A broken link is not only bad for SEO but also the people visiting your site. It disappoints your readers looking for further information, which kills the user experience.
If a site visitor finds a broken link, it's more likely that they will leave almost immediately. The search engine will interpret this otherwise, possibly that your content is of less value hence hurting your search engine rankings.
People are also less likely to return or even recommend such a site to their peers. Research shows that 88% of consumers won't return to a site after a poor experience.
What is a broken link building?
Broken link building is an SEO technique where you find a dead link on your competitors' website, create similar content then tell those linking to the dead content to link to your fresh post instead.
This strategy can take time, but if you stick with it and do everything right, it will eventually work since nobody wants some broken links on their sites.
But for someone to replace the broken link with the exact content you're suggesting to them, the recreated content needs to be high-quality, valuable, and non-promotional.
Why Should You Use Broken Link Building?
Now you may be asking why you should use broken link building as part of your link building strategy?
The broken link building works because it's a win-win strategy for all the parties involved.
Instead of begging for backlinks without giving the other party anything in return, here you're helping them get rid of the dead content. After all, they have a broken link, and they will have to remove it eventually.
People also do have a reason for linking specific resources to their content. Some do so because they believe the link is a valuable resource that can help their audience understand the topic better.
However, recent research shows that 51% (more than half) of the surveyed consumers consider external links explicitly promotional.
By creating content that's similar or even better than the dead content and notifying the site owners of the broken link, you're not only solving their problems but also making their work easier.
Now they don't have to look around for relevant resources; instead, they link directly to high-quality, readily available content.
Before using the broken link building strategy, you need to understand the following facts:
Broken link building is a numbers game, meaning the more number of broken links you find and reach out to site owners, the more backlinks you get.
When recreating dead content, make sure it's better than the original. Instead of duplicating it, use the dead content as a template. Always give your best to the content creation process.
While running your broken link building campaign, not everyone you'll reach out to will respond or link back to your content. This is normal. You need to understand that some people are busy and not that they didn't like your site or content.
Broken link Building strategy: step-by-step
Broken link building follows a simple 3-step process:
1. Find relevant broken links
2. Recreate the dead content
3. Reach out to the sites linking to the dead content
In each of the 3 steps, you'll need to put in the work and leverage the right tools and resources. Let's take a keener look at each of these processes.
Step 1: Find relevant broken links.
If you know the sites you want to get backlinks from, then it becomes easy to target and even check if they have broken links on their pages.
Looking for broken links manually can be hectic since you'll have to scan for links on each page or blog post, then click on each of them to see if they return a 404 error.
Unfortunately, this is too much work, and nobody will be doing this when there are free tools to speed up the broken link building process.
One free tool you can use to check broken links from any site is the Check My Links.
To use this tool, you need to install the Check My Links Chrome extension. You will then see an icon at the top right corner of your browser.

The next step is to head to the target website and click the icon. Check My Links will then scan through all the links in that site and report the broken pages (404 error pages).
Using our page https://biq.cloud/blog/link-building-strategies/ as an example, then clicking the Check My Links icon, this is what you'll get – "74 total links and 0 invalid links."
Broken Link Example:
For a site/page with broken links, you'll get "1 invalid link." for example.
But a page with only one broken link isn't going to give you as many options as another one with 10 or even 30 broken links.
This is where you'll need to dig deeper and find relevant pages with lots of links. The concept is simple:
The higher the number of links, the more the chances of finding a broken link.
But how will you find relevant pages/sites with many links? Simple: Find resource pages in your niche using Google search operators. We discussed more about resource pages in our link building guide.
For example:
If you are in the content marketing niche, you'll use keywords such as content marketing, digital marketing, etc. Using the Google search operators, you'll enter the following characters into your browser:
1. "content marketing" + inurl: resources
2. "content marketing" + intitle:links
3. "content marketing" + "helpful resources."
4. "content marketing" + "useful resources."
With the third search from the list above, this is what you'll get from Google: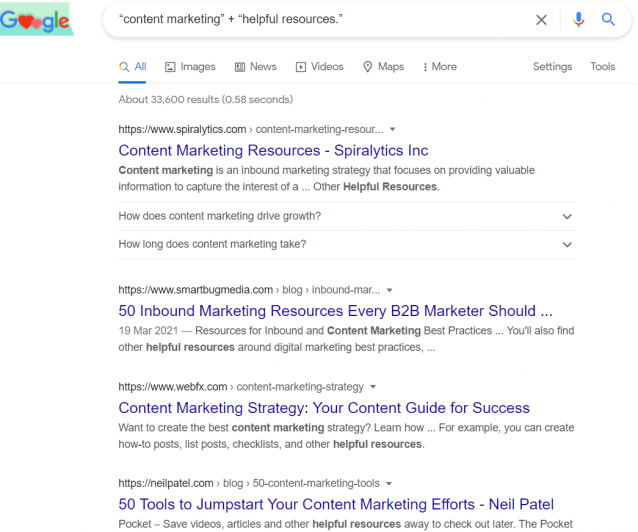 The first page on the search results is Spiralytics, and on checking for broken links using the Check My Links tool, you get 150 links with 0 invalids/broken links. This is much better, considering we picked a well-maintained webpage.
So you could then go ahead and reach out to Spiralytics with an excellent replacement for the dead content (more on this later).
Find Broken Links, then Sites Linking to the dead content.
Instead of targeting one site in your broken link building campaign, you can scale up and search for broken links then target those sites linking to the dead content. Here you'll need to use broken link building tools such as BacklinkGap. 
You could, for example. find a page on your site that no longer exists but has 31 referring domains. To know what the content of the dead URL was, you can use a Wayback Machine.
You can get the most of your broken link-building strategy by reaching out to the 31 sites linking to the dead content on your website.
Check for broken Outgoing Links.
To check for broken outgoing links, use BacklinkGap's free backlink checker tool. Here you'll pick a site that you want to view their backlinks. Take a look at their HTTP response codes.
With this broken link building tactic, you can do a quick analysis, find a broken link, and win a stand chance to earn a quality backlink.
For example, out of all 972 results above: " www.hellofashionblog.com/ " links to dead content about "3 WAYS TO WEAR THIS SEASON'S IT SHOE TREND," pointing to the site "https://marcfisherfootwear.com/oria-footbed-espadrille-sandal-1" which, the content is no longer found.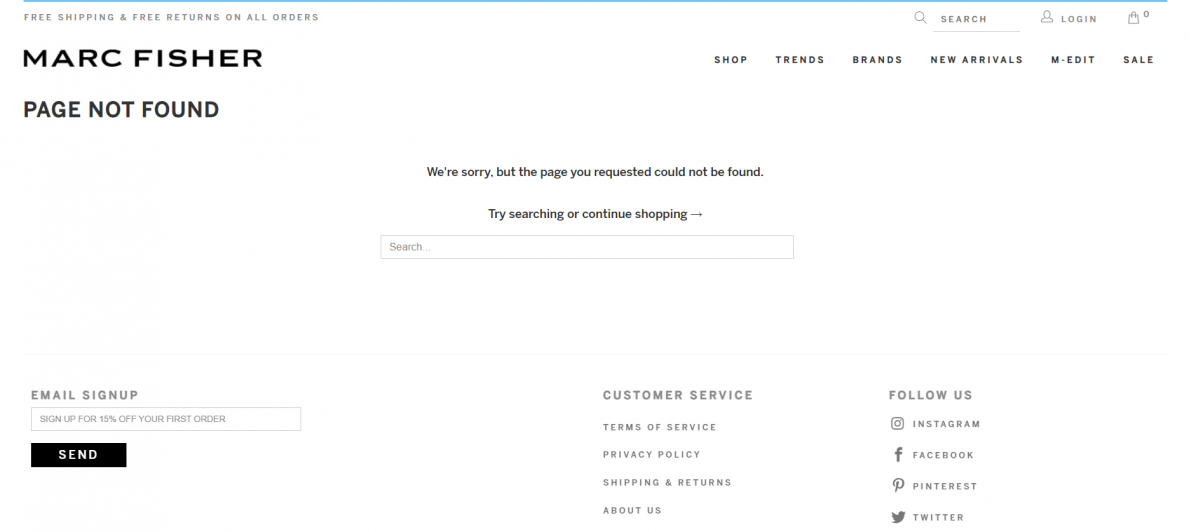 So you could recreate that content and reach out to "www.hellofashionblog.com/." But to maximize your broken link building efforts, you want to look for sites linking to the dead content.
So how will you achieve this? Analyze the broken URL using BacklinkGap.
You'll realize that 8 other sites are linking to this dead content, and you can reach out to all of them with that one content you've recreated. This is the benefit of sticking with the best, broken link-building practices.
Step 2: Create or optimize the content
Once you have a broken link, you can read the content using the Wayback Machine. Take note of what it talks about, and you'll then proceed to curate or optimize that content to suit your broken link-building campaign.
Tip:
Use our BiQ's Content Intelligence tool to write your draft that's not only engaging but also SEO-friendly.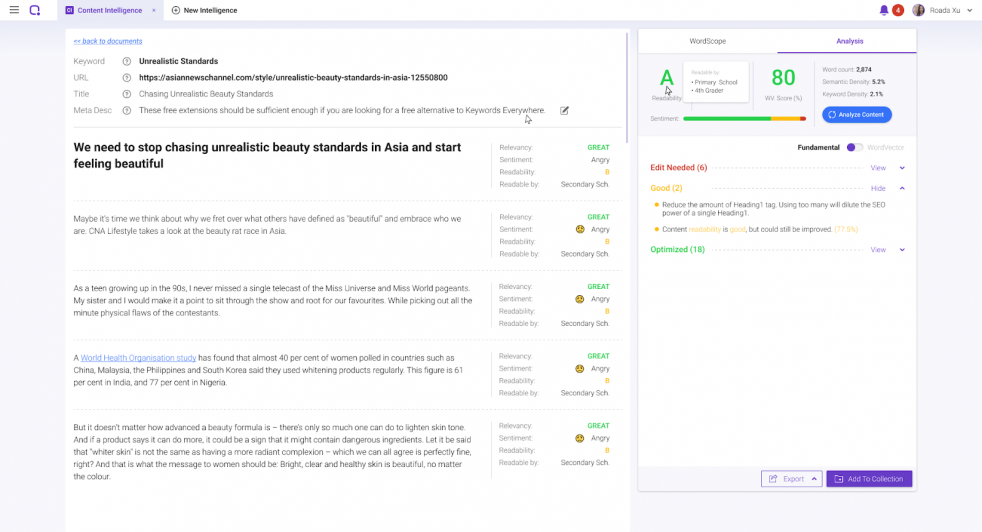 The content grade feature allows you to target the right topics and make your content more relevant to the readers. You can also make the necessary edits until your content score is an "A."
If you already have content similar to what your competitors had on their sites, you can sort the best and use them to reach out. This will make your broken link building easier.
Here is another important tip:
Use our BiQ's Rank Intelligence tool to check your best performing content. One way of doing this is by sorting the content with the most relevant keywords. Such content is more likely to show up on the search engines; hence they are more appealing to the site owner you'll be targeting.
To check the ranking content, enter the URL to your published content, then the country your audience is based on.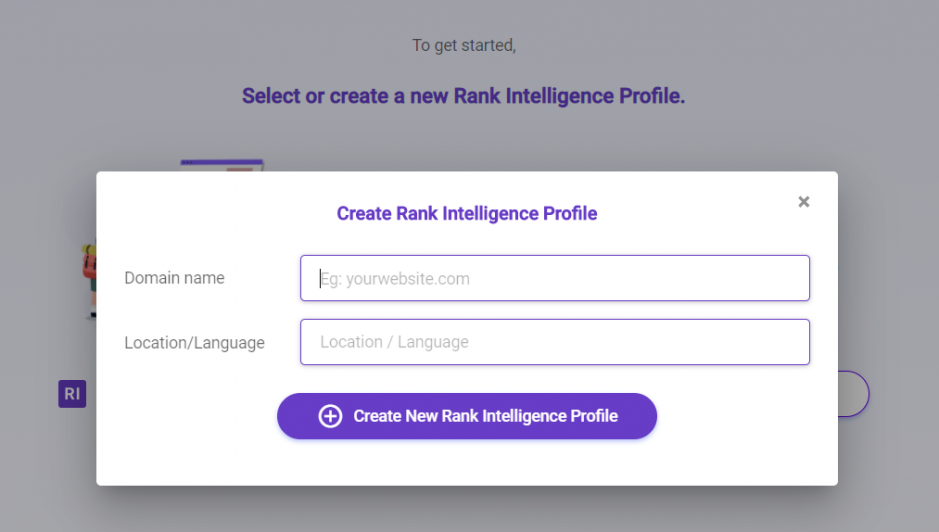 You'll find the keywords your content is ranking for together with some valuable insights such as the search volume, competition, etc.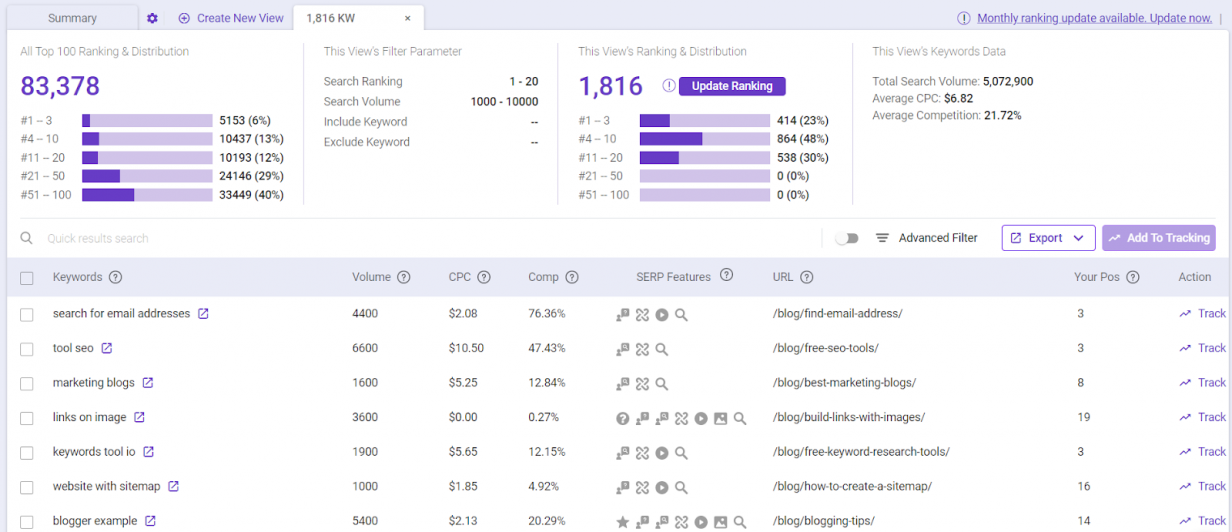 You can then compare similar content you already have to pick the best one for your broken link building campaign.
Once you get others to link to your content, you may use the Rank Tracking tool to track your content's ranking performances over time.
Whether you have just built some backlinks to your website or included target keywords in your post's title and meta description, BiQ's Rank Tracking can help you understand the actions that have led to your SEO success.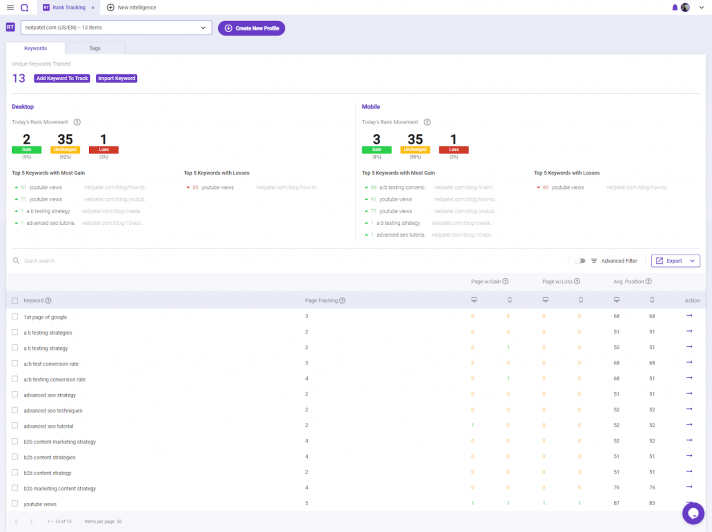 BiQ allows you to use an advanced tagging system that helps you group your ranking keywords and pages exactly how you want it and not be bound by the page URL.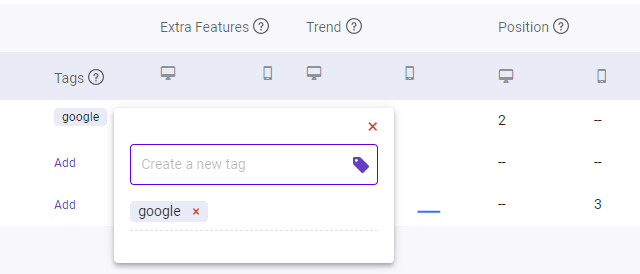 You can group them according to topics and categories, or personally, we would suggest by your SEO actions and campaigns, you can add the tags like broken link building to pages or keywords that you have recently updated.

This would give you a bird's eye view of your ranking data easily, especially when looking for daily or weekly changes.

No need for Google sheets tracking or notes. Click on the tag to check your results, and it will show all the relevant pages and keywords we are tracking for the campaign.

This is important to understand what works for your website SEO and actionable data on what to avoid so you can quickly recover your lost rankings.

Step 3: Outreach
To see results from your broken link building efforts, you need a call to action, the outreach phase.
Here are some quick outreaching tips you can borrow.
Reach out to the right person
Always reach out to someone in charge of content creation and publishing. A website admin is your best bet. You can also target the site's SEO personnel as these guys are mostly aware of the harm broken links can have on the site.
Don't be salesy
When it comes to broken link building, you want to be super helpful, even when you write the outreach email. Below is an example of a brief but useful broken link building email template.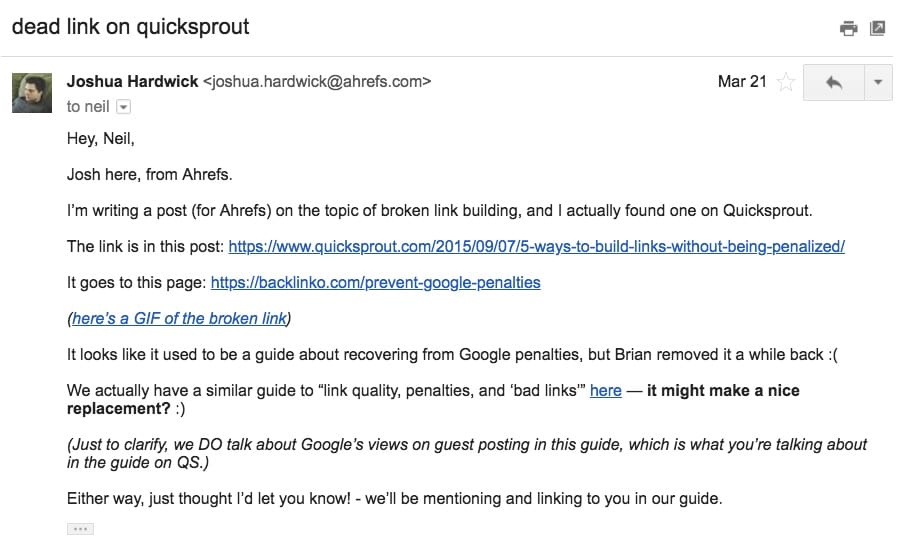 Analyze the site before sending an outreach email
The reason why broken link building can be slow and sometimes ineffective is due to a lack of proper research on the sites you are targeting.
Some sites might have become obsolete, or the owner just found something more interesting to do and are no longer interested in updating their sites. This means that your broken link building emails will always end in the trash, if not the spam folder.
Do yourself a favor and try to check the most recent activities from the target sites. If the last post, edit, or update is from 5 years ago, save your precious time and proceed to other sites.
Conclusion
That's it for my guide to broken link building in 2021.
And as a rule of thumb, no one link builder tool will guarantee optimal results. This also applies to the broken link building strategies.
You should try each broken link building technique until you find one that works best for you. The more diverse your efforts are, the better the odds of success.
Do you know of any other good broken link building strategies that we missed? Or do you have any questions?
Either way, let me know by leaving a quick comment below.