This article shows you what is HTTPS and all about the impact it brings on your SEO strategy. If you have yet to do so, now is the time to establish a secure connection.
The definitive guide on what is HTTPS explained in this article.
If you are an avid online searcher, you might have noticed that the results you usually receive come in two forms. One result usually has HTTP in the website URL, while the other has HTTPS. So, what's the difference between the two? What significance does it mean for your search?
That's what we're here to shed light on.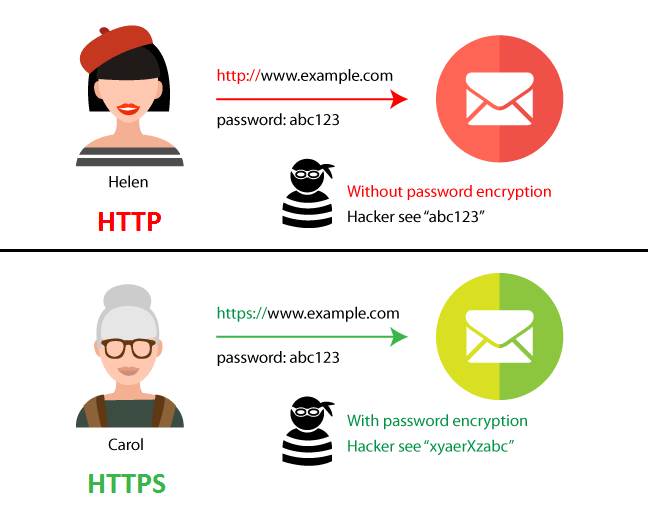 To date, many websites still use HTTP in their URLs. However, back in 2014, Google prompted that websites switch to HTTPS. Until then, not many brands and content creators paid much significance to it.
Then, as an incentive for switching over, the search engine giant announced it would provide a minor ranking bump for sites that used HTTPS. In effect, Google would be punishing websites that didn't switch over, giving an edge to your competitors that did.
Okay, so here's where brands started paying interest in HTTPS and wanted to get it displayed on their URLs. But is it really worth the hassle?
Let's find out:
What is HTTPS?
HTTPS is the acronym for Hypertext Transfer Protocol Secure. You've probably seen it in your search bar every time you search a URL online.
HTTP, on the other hand, stands for Hypertext Transfer Protocol.
In short, HTTPS is a more "secure" version of HTTP. The primary concern with HTTP is that any information that flows from the server to the browser isn't encrypted. Therefore, bad actors can easily access and steal your information.
HTTPS protocol remedies this by using Secure Sockets Layer (SSL) Certificate. It creates a secure and encrypted connection between server and browser connection. This protects any potentially sensitive information you share with a website from being accessed or stolen by hackers as it's transferred between server and browser.
Therefore, the biggest and most important difference between HTTP and HTTPS for SEO is the SSL Certificate. If anything, HTTPS is just HTTP protocol but with additional security. This additional security is extremely important, especially for sites that take very sensitive and personal data from users.
By sensitive information, we mean passwords and credit card information.
Knowing this, you would know the importance of HTTPS and why Google and other search engines are urging websites to make the switch.
How Does HTTPS Work?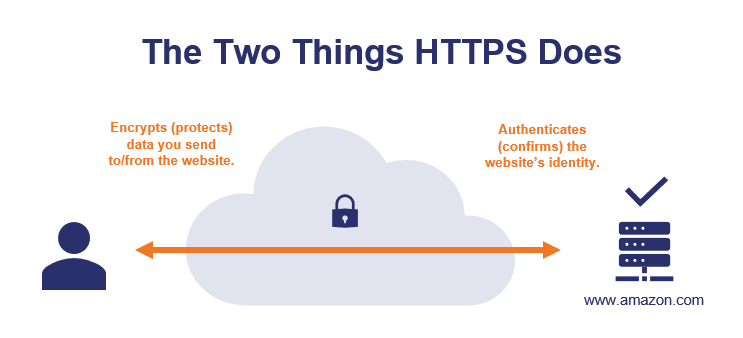 As hinted above, the SSL Certificate encrypts all information sent by users from their browsers to client servers. The SSL Certificate basically translates all data that passes through it into a code, thereby making it incredibly difficult, if not impossible, for hackers to access and read.
Therefore, even if bad actors get their hands on your data, they wouldn't be able to analyze or understand it due to the SSL Certificate, which encrypts the data.
In addition to adding this extra layer of security, HTTPS protocol is also secured using Transport Layer Security (TLS) protocol. TLS provides data integrity for your website, which prevents data transfer from modifications or corruption, and authentication to prove that they are only communicating with the intended users.
All this is excellent news, especially for websites that use HTTPS protocol. And the best part about it is that you can identify whether the website URL you are visiting uses HTTPS protocol or not. If you look at the first part of your web address, just before the "www." You'll see an indicator of HTTP or HTTPS protocol.
To recap, HTTP is just a protocol. However, when paired with TLS, it becomes encrypted.
Importance of HTTPS for SEO
From the above data, the advantages of HTTPS obviously supersedes what HTTP provides. After all, who wouldn't want to associate with a website that secures their data and personal information?
However, most website owners, especially ones that don't deal in eCommerce or aren't accepting potentially sensitive data from their visitors, don't always find the need to switch to HTTPS protocol. But while you may think that switching to HTTPS is more of a hassle than it's worth, it's actually quite important.
Then again, security isn't the only advantage of using HTTPS. Switching over to HTTPS can actually boost your SEO efforts and significantly improve your rankings.
That said, here are some added benefits and importance of HTTPS for SEO:
1. Ranking Signal
If you're wondering whether HTTPS is good for SEO, the short answer is an absolute YES! HTTPS matters a lot for SEO.

If you pay attention to all the search results on your search engine first pages, you'll notice that almost all of them are HTTPS. Then again, this shouldn't come as a surprise since Google confirmed that it would favor search results that used HTTPS.
Google decided to push this move to ensure it provided the best user experience. The search engine has been in this business for too long and knows best not to show users insecure connections. People love their security, and knowing that a website is secure is one of the best strategies for getting more clicks.
Google knows this and uses it as a ranking factor for websites today. Therefore, if all your competitors have secure websites, but you don't, there's a high chance they would outrank you in the SERPs.
As such, besides Google promising to boost your rankings, switching over to HTTPs will eventually lead to an overall boost in your rankings.
User intent, high-quality content, and relevant keywords all play a critical role in contributing to your site's rankings.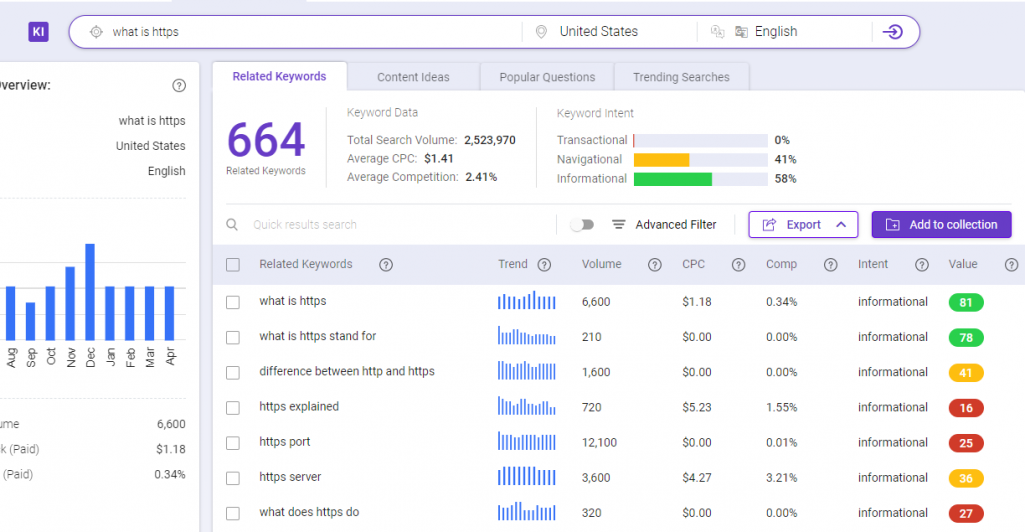 BiQ Keyword Intelligence is a great SEO optimization tool that can help you find the best keywords for your target audience. With BiQ Keyword Intelligence, you'll have critical data about keyword research, keyword, competition, related keywords, etc. You will be better placed to determine the right keywords to use based on their value.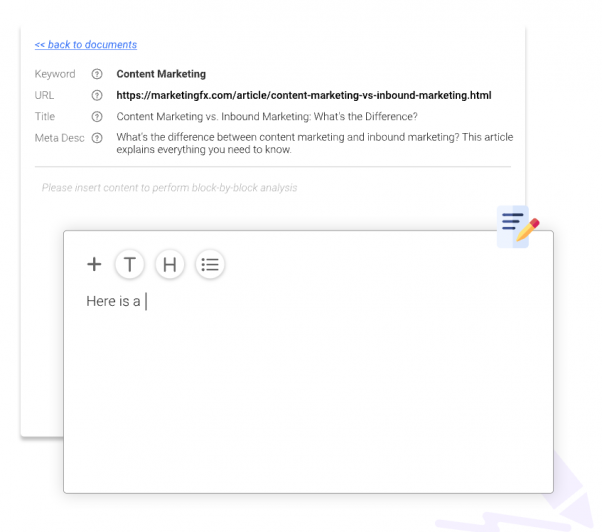 On the other hand, BiQ Content Intelligence will also help you to analyze and optimize your content for the search engine and users after publishing. Besides providing your visitors with interesting, high-quality content from a secure website, you'll also want to improve your rankings in the SERPs.
2. Builds Trust with Visitors
When a user clicks on your website, their browser will identify and display whether your website is secured or not. Users will be more open to making transactions with secured websites than unsecured ones.
That's just so obvious since nobody would want to put their personal or transactional details at risk.
Therefore, establishing a secure connection between your server and the user's browser establishes some form of trust that your website can be trusted not to leak sensitive information. Overall, HTTPS secured websites boost user confidence in visitors to continue shopping on your website without worries.
A secure connection builds trust between users and your website, knowing that their data is safe.
Because HTTPS encrypts all communication, hackers also won't have access to your browsing history, another excellent news for online users.
Knowing that an HTTPS website safeguards your privacy as you browse and that everything you download, purchase, or sign up for won't be at risk is one sure way of building trust. And trust is crucial for capturing more leads and improving your chances of closing sales.
HTTPS also protects websites and their users from security breaches, protecting you from security leaks that could damage your reputation and cost you a lot of money to address the concern.
3. Higher CTR & Conversions
When an online user realizes that your website is unsecured on the search results page, the chances of them clicking on it become slim. The reason being, your competitors are already using secure connections. So, why would anyone want to risk using your website?
A secured website receives a much higher rate of conversion because they're always more trustworthy. People will be more open clicking them and possibly convert them into leads and make sales.
Google has continuously told people through tweets, hangouts, and other online forums about the importance of HTTPS.
Therefore, having an unsecured version of your website can decrease your click-through rate significantly, lowering your rankings in the search results. Ultimately, having a website with a secured connection will bring your clients more comfort and peace. This builds trust and improves user experience.
4. Eligible for Creating AMP Pages
You may have noticed a thunder-like symbol or lightning bolt on your search engine results pages. This symbol represents your sites or a specific page on your site to be AMP (Accelerated Mobile Pages) optimized.
One primary benefit of having AMP optimized pages is that it reduces your load time and bounce rate. AMP pages are also very mobile-friendly and great for enhancing SEO.
However, to enable AMP on your website, you must have an HTTPS or SSL Certificate. This tells Google how important you value security and strive to boost its performance.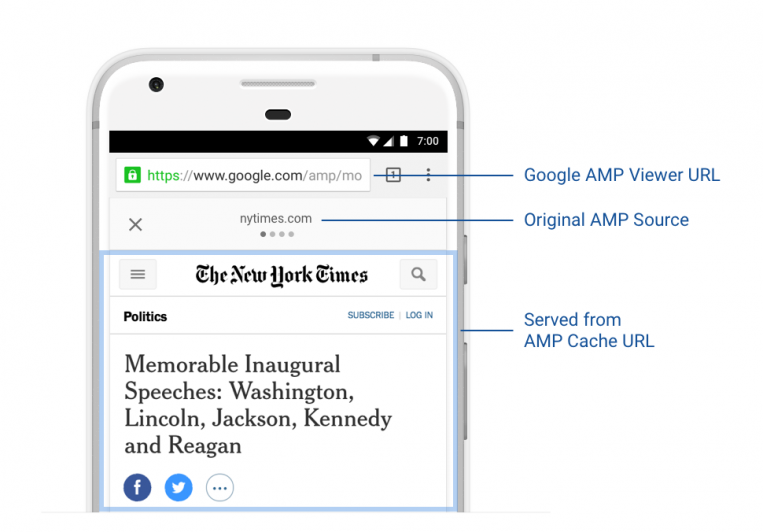 Google created AMP to help websites load content onto mobile devices faster. At its core, you could say that AMP is a stripped-down HTML. The search engine has been known to feature AMP content prominently on its SERPs to create an even better mobile experience for mobile phone and tablet users.
Therefore, switching to HTTPS should be a priority if creating a mobile-friendly web page is important to you. It's one of the best ways to increase your search rankings and local SEO.
5. Keeps Site Secure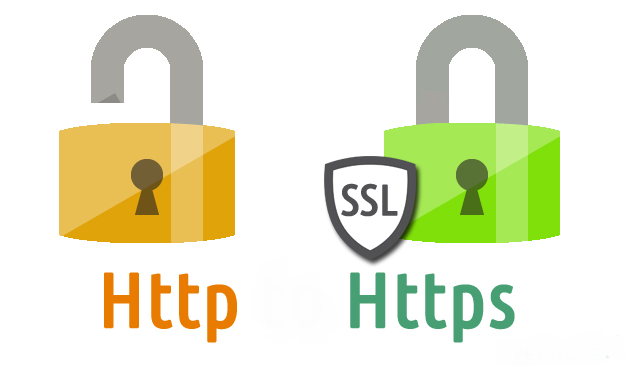 This is perhaps the most important advantage of switching from HTTP to HTTPS.
Google prefers this switch as it offers users a safe browsing experience. Hackers and other bad actors are always on the lookout crawling the internet to exploit vulnerable websites. Therefore, if you're still using an unsecured website, your clients' information could easily fall into the wrong hands.
HTTPS protects your clients' data and other sensitive information like personal details or card details. Therefore, it's crucial that you keep everything safe and secure for all your users. It won't cost you much.
Switching Over from HTTP to HTTPS
Generally, you will benefit a great deal from this switch. It's a known fact.
However, it's also worth mentioning that you'll face a few hurdles along the way. For that reason, we compiled some tips and strategies you can use to ensure you have a smooth switch to the HTTPS protocol.
Inform Google about the switch
Choose the right SSL Certificate. There are several certificates, and not all of them might be the right fit for your website
Backup your website in case any issues arise during the switch
Ensure all URLs are updated sitewide
Update any code libraries
Allow Google to crawl the new HTTPS website
Implement 301 redirects page-by-page during the switch to ensure you're still getting the link juice
Update your Content Delivery Network's (CDN) SSL Settings
Allow search engines to index the new pages
Enable HSTS and OCSP stapling
Be vigilant when tracking the migration process from HTTP to HTTPS
As you can see, switching to HTTP protocol isn't as simple as some people might assume. Then again, it doesn't have to be difficult. If you take precautionary measures and follow these steps to the letter, then you should have a pretty smooth transition process.
Here's a simple infographic from Brafton to illustrate:

Sure, it might take a while to migrate your website to HTTPS completely. However, once you complete the process successfully, you'll come to see that it was worth it. Just ensure you check all the links on your website during and after the migration process. Some links may be broken in the process leading your clients to dead ends.
Conclusion
As a content writer or website owner, you'll want your website to be secured for several reasons. The importance of HTTPS for SEO is just too great to ignore.
Not only will you protect your clients' sensitive information from hackers, but they will also be more comfortable using your website and making online purchases. These reasons alone should be enough to have you switching to the HTTPS protocol today.
If you are yet to switch to HTTPS, this is the perfect time to do so. Sure, there are a number of steps involved in the process. However, HTTPS is already a standard protocol used by most websites today. Therefore, the longer you hesitate to make this switch, the higher the chances that you'll fall behind your competitors.

Hopefully, you are able to learn about the importance of HTTPS in this article today. Please do drop your comments if you have any!