Out of all the SEO tools right now, which ones actually provide the best keyword gap analysis? Let's discover the difference between the top 10s and why they are nominated on the list.
Keyword gap analysis defines an evaluation report that involves identifying valuable keywords that your competitors rank highly for, which you don't. 
This analysis plays a significant part in the SEO competitive analysis. It is considered a fundamental strategy for discovering your hidden keyword opportunities.
In other words, fill up the keyword gap to close the ranking gap between you and your high-performing competitors on the Google SERP.
Keyword gap analysis is beneficial for:
E-commerce owners and bloggers
Managers of marketing, e-commerce, and digital marketing
SEO consultants and agencies
Any small to big online businesses
The advantages of implementing keyword gap analysis to your SEO strategy includes:
Increased search visibility
Gain more content ideas
Optimized content
A better understanding of your audience
Improved focus on your effort based on the knowledge of your competitors
This is the analysis that enables businesses to generate content that reaches their audiences more effectively and efficiently.
Consequently, conversions and sales depend on it.

To do a good job, an artisan needs the best tool. A keyword gap analysis tool usually allows you to compare keyword profiles from up to 5 competitors.
By doing so, you can establish better strategies to improve your low rankings by swiping the ranked keywords from your top-performing competitors.
Here are what a keyword gap analysis tool can do for you:
Discover new opportunities/gaps in your competitors' strategies instantly
Identify valuable and high search volume keywords that you are missing out
Keyword analysis based on organic, paid, and PLA (Google Shopping)
Visual charts of keywords that overlap among websites
Differentiate the keywords rank for both mobile and desktop
Ability to compare subdomains, subfolders, and URLs (available only on specific tools)
Without further ado, here are the top 10 recommended keyword gap analysis tools.

Top 10 Keyword Gap Analysis Tool in 2022
1. RankingGap
RankingGap is one of the latest and unique keyword gap tool that were made to let users conduct their own keyword gap analyses easily and efficiently.
It provides 4 keyword analysis views in a single overview, including common, missing, gap, and unique keyword views.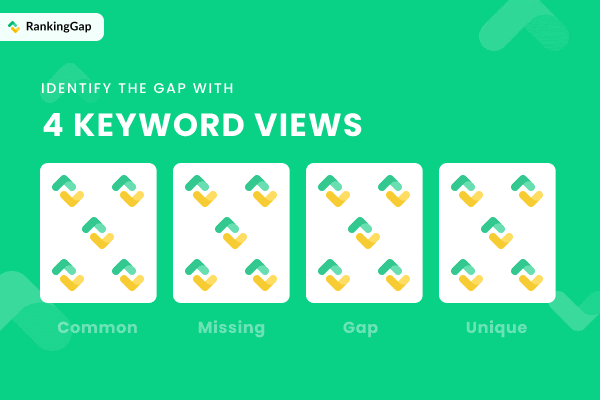 These four keyword views in RankingGap will help you craft laser-focused content strategies:
Common – Reveals keywords that you and your competitors rank for.
Missing – Discover keywords all your competitors are ranking for, except you.
Gap – Uncover keywords that you and some of your competitors are missing.
Unique – Identify keywords that only you are ranking for amongst your competitors.
These keyword views were specially designed to help users claim their competitive advantage over their competitors.
Image Source: RankingGap
RankingGap allows you to obtain precise keyword gap analysis from a particular subdomain or web page by checking their exact URL box before creating a new project. So you aren't limited to only getting a keyword gap analysis from your general domain.
For example, we will conduct a keyword gap analysis between BiQ's blog and SEOPressor's blog.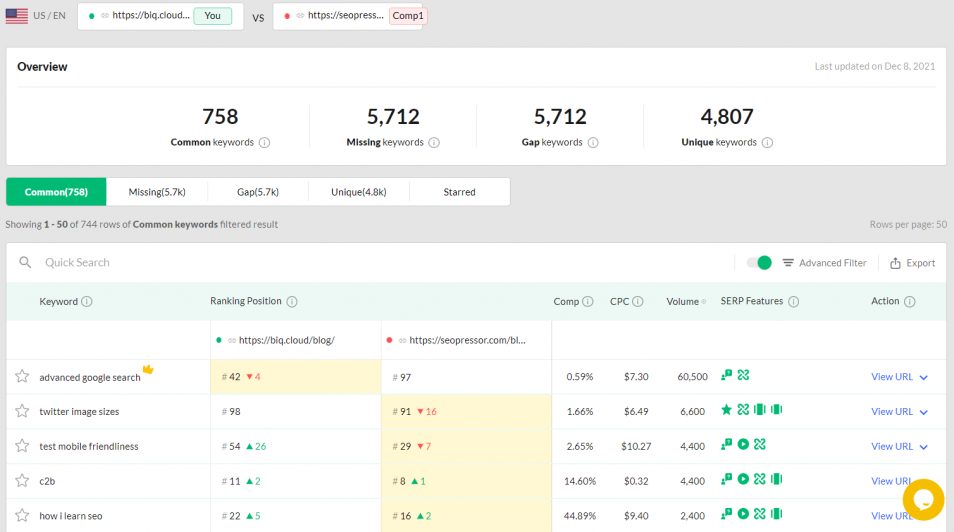 If you look at the Gap keyword view, you can see that SEOPressor's blog is ranking for a lot of keywords that we don't.
You can click "View URL" to see get more insights on what kind of content is ranking for those keywords by seeing the URLs and page titles.

You can start digging into how they optimize those ranking keywords and build yours effectively.
For more refined results, you can also sort or narrow the keywords down with higher ranking positions and search volume by using the Advanced Filter.
Remember that you'll want to find keywords with a high ranking position and search volume as they are likely to provide more potential gains.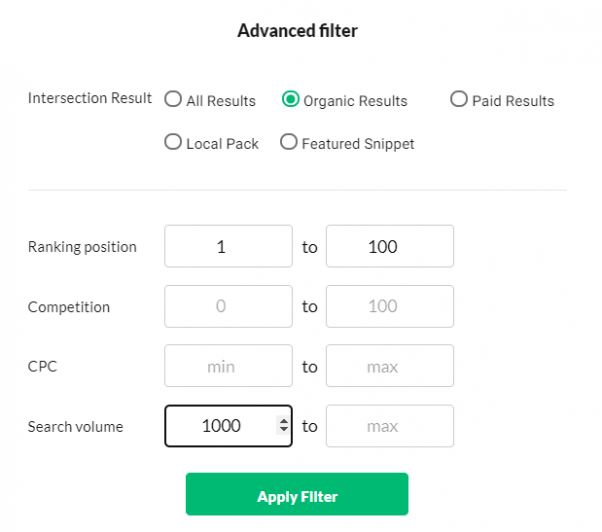 You can also target keywords based on the SERP features that are present within the SERP for that keyword. Say you want a keyword that is featured in a video, you can just look for a "play" icon.

Another awesome thing about RankingGap is their star feature. It saves you time from searching back and forth for your desired keywords.

Nevertheless, RankingGap is a more straightforward tool that even SEO beginners can quickly master keyword gap analysis.
If you require an easy-to-use keyword gap analysis tool, give it a go.
BiQ is a well-known SEO tool that specializes in onsite optimization. The reason BiQ stands apart is that users only pay for the features they use.
The tool is easy to use, and it is highly recommended for SEO beginners who want to do keyword research and create well-optimized content.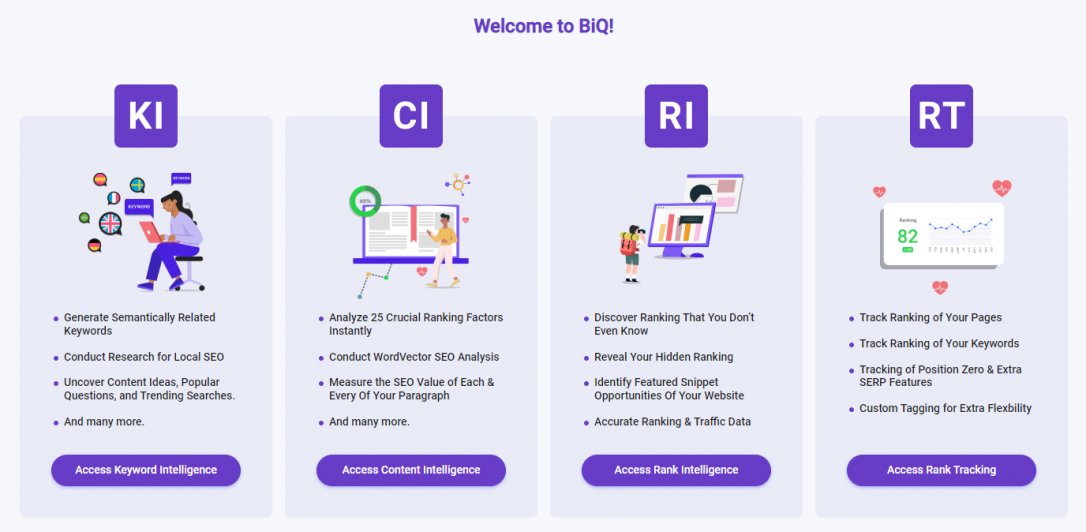 Image Source: BiQ
In this keyword gap analysis topic, we are going to focus only on BiQ's Rank Intelligence.
BiQ's Rank Intelligence is an excellent tool for analyzing the keyword gap between you and your competitors.
To obtain only the high-quality ranked keywords, you will need to create profiles for you and your competitors, including setting a range for the search ranking and search volumes.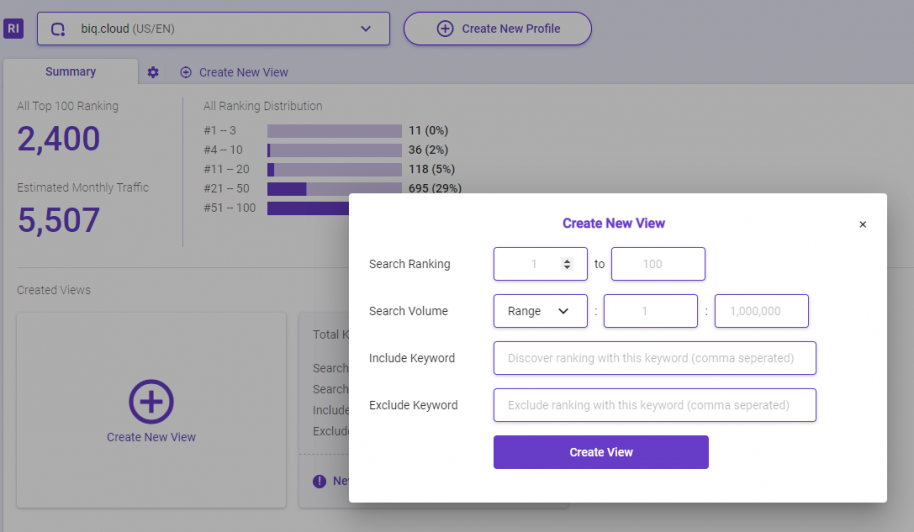 Image Source: BiQ's Rank Intelligence
Then, go through the list of your competitors' ranking keywords and see which keywords are missing from yours.
This way would be excellent for identifying new content opportunities.
Besides that, BiQ's Rank Intelligence provides daily ranking crawls that offer real-time exploration to unlock the potential of your ranking data.
Thus, you can easily track and compare your competitors' ranking movement and your optimization progress in the industry.
More importantly, you will gain invaluable insight into what works and what does not.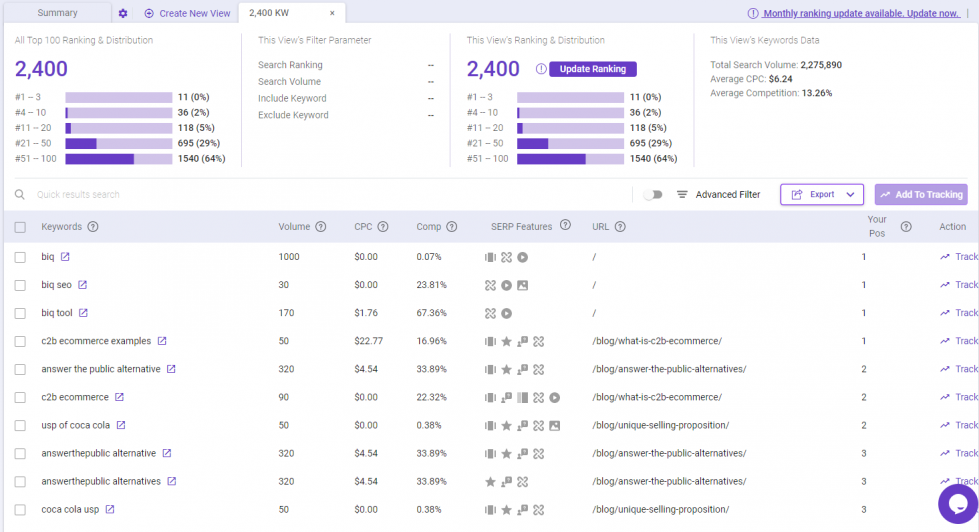 Image Source: BiQ's Rank Intelligence
For instance, you can see the following metrics for each of your keyword rankings based on the dashboard above :
Average monthly search volume
Competition
CPC (cost per click)
SERP Features (People Also Ask, Knowledge Graph, Video, etc.)
(Website) URL
Your Position
Once you've chosen your winning keywords, click the "Track" option in the Action tab to begin tracking for any ranking changes in our Rank Tracking, which we'll go over in more detail here.
BiQ is a relatively affordable yet high-performing SEO keyword search tool that is worth a shot. While it isn't exactly a keyword gap analysis tool, it helps a lot with the process.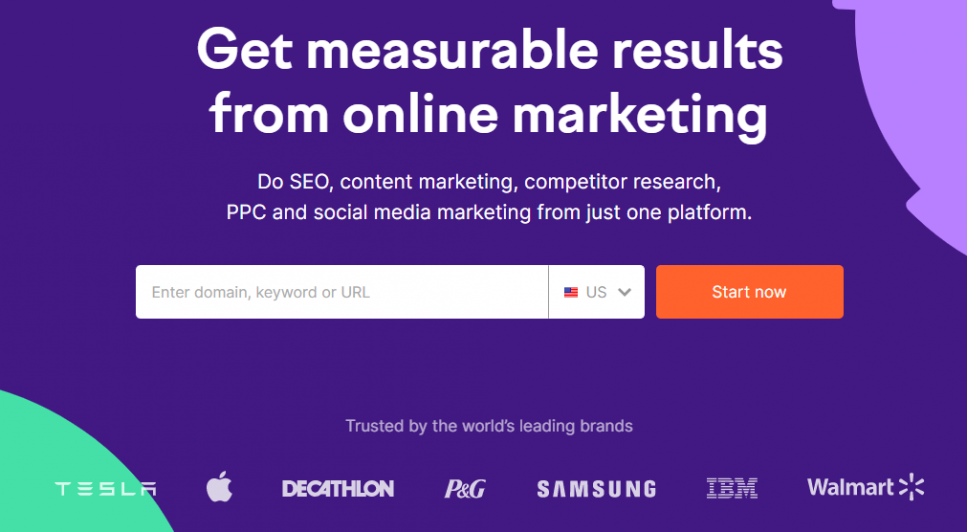 Image source: SEMrush
SEMrush is one of the popular all-in-one marketing toolboxes in the market. It is a convenient tool as they include everything you need to optimize your SEO, content marketing, and advertising efforts in one.
Head to SEMrush's Keyword Gap tool to obtain your keyword gap analysis. It allows you to have side-by-side comparisons between keyword profiles of up to five competitors.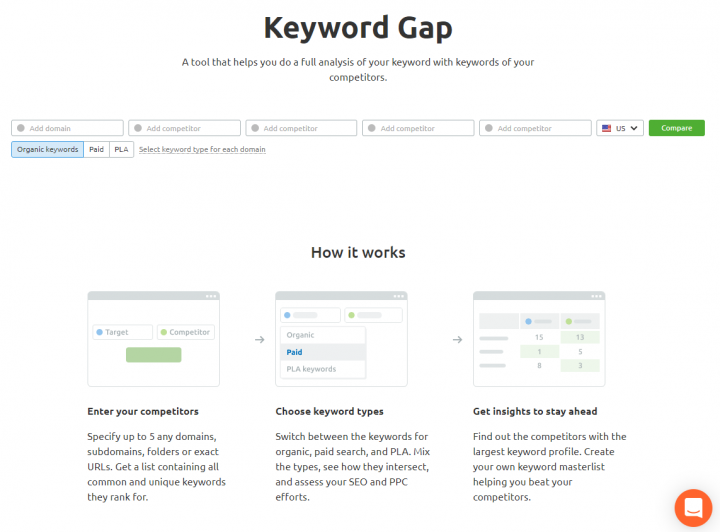 Image source: SEMrush Keyword Gap
The tool detects keyword overlap and distinguishes between organic and paid keywords. You can also view the different searches done on desktop and mobile.
SEMrush Keyword Gap will also display data based on the keyword volume, difficulty, competition density, and CPC.
SEMRush Keyword Gap will provide you with a list of your top keyword opportunities, allowing you to produce content directly. It will also highlight low-performing pages that include a famous search phrase and should be modified to rank higher. You'll appreciate the charts and graphs that show the keyword overlap if you're a visual learner.
In sum, SEMRush is a much more complex tool, and all of its technical languages might be perplexing if you're new to SEO. However, if you learn to master it, you will discover that it provides deep and valuable insights into your SEO strategy. It is also a decent keyword gap analysis tool.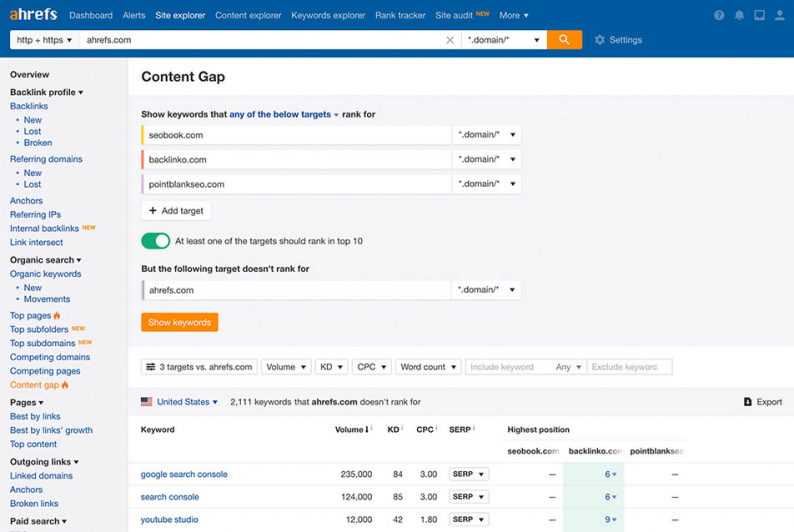 Image Source: Ahrefs
Ahrefs provides complete tools to get your site up and running for anyone, from SEO professionals to utter newbies. Tools like SEO audit, keyword and content explorers, and a rank tracker are all available on one site.
The Content Gap is one of the bundled features that come with it that provides keyword gap analysis.
You may access a long list of keywords you lack in your web page in the table below. Try to sort or narrow your keywords based on the search volume, keyword difficulty, and top-ranking website that you desired.
You may also add additional domains to compare against and select to show just those for which some or all of them rank. This method will give you instant access to hundreds or thousands of high-value keywords that you can start targeting right now.
In short, Ahrefs is an all-in-one SEO tool for users who seek advanced and complete SEO features.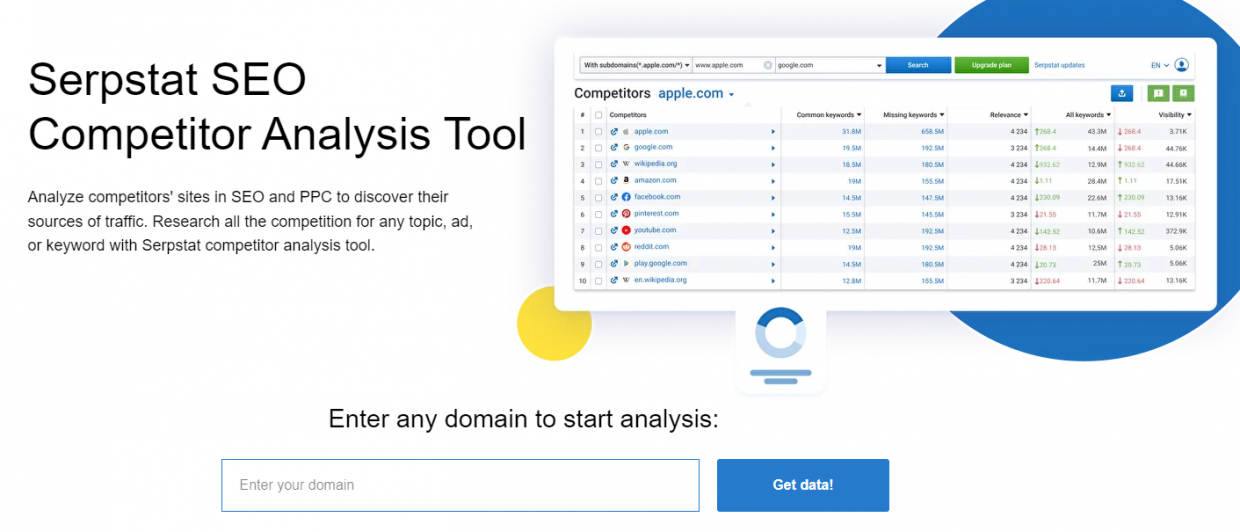 Image Source: Serpstat
Serpstat is an all-in-one SEO tool that provides customers with all the data they need to develop a successful SEO strategy.
Rank tracker, backlink analysis, keyword research, site audit, and competitors research are all accessible in Serpstat.
Keyword gap analysis can be done in their Competitors Analysis Tool, where you can look up all the valuable keywords and make a detailed comparison to bridge the keyword gap.
Based on the image above, you can see that Serpstat makes it easy for you to identify the competitors for a specific main keyword. Remember to filter your keyword search for different countries or search engines (Google or Yandex).
Besides that, you can glimpse the common and missing keywords, keywords relevance, keywords visibility, and real-time rankings for all the keywords in one table.
Get all the top-ranking pages of your competitors, track and analyze what makes them so successful.
Serpstat is an excellent choice if you want to have complete SEO tools to monitor your growth dynamics in the industry.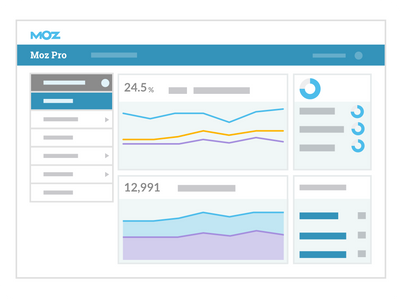 Image Source: Moz.com
Moz is built for SEO. Competition keyword research is a must-have feature. It ranks keywords based on their search volume and difficulty and allows you to compare yourself to different competitors. This makes it simple for users to choose lower-difficulty search keywords to rank.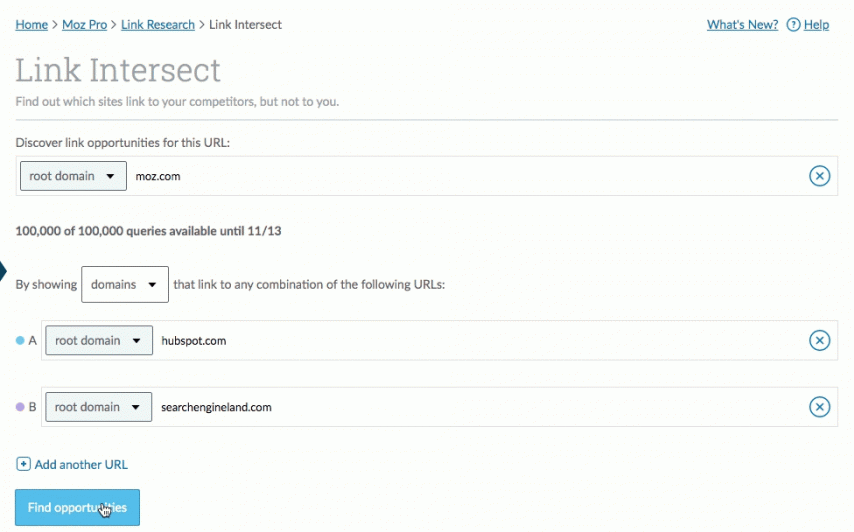 Image Source: Moz's Competition keyword research
After getting your desired results, you can analyze the data using the built-in online tool in Moz or save it as a CSV file and examine it in a spreadsheet.
Besides that, Moz can also analyze page-level keyword gaps, which is extremely useful for directly comparing the two sites' quality. These keywords may whisper you to any other possibilities that you may be overlooking.
Moz has various tools to provide. Despite having several advanced features, it is also a beginner-friendly SEO tool.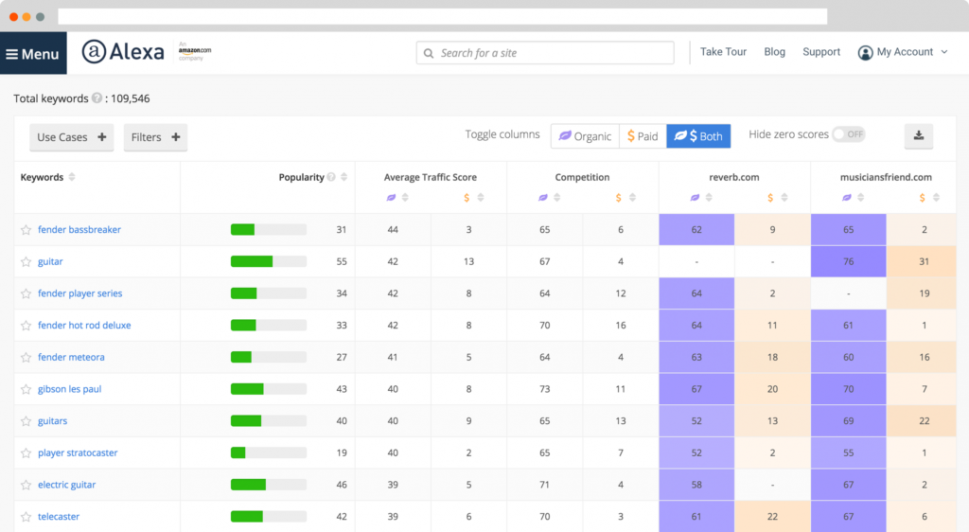 Image Source: Alexa
Alexa's primary function has consistently been ranking websites and collecting traffic statistics. However, the website also offers competition analysis, keyword research, and backlink monitoring.
Among all the keyword gap analysis tools out there, Alexa's Competitor Keyword Matrix is the only tool that allows you to identify content gaps and compare top-ranking keywords for up to 10 sites.
Another great feature of Alexa is its ability to display keywords with commercial intent. This feature is handy for e-commerce owners as many other platforms focus on content writing, unlike online stores. This list of buyers' keywords will allow you to focus on keywords that will lead to more sales.
Besides Competitor Keyword Matrix, Alexa offers more advanced tools like similar website finders, audience overlap tools, and website traffic analytics.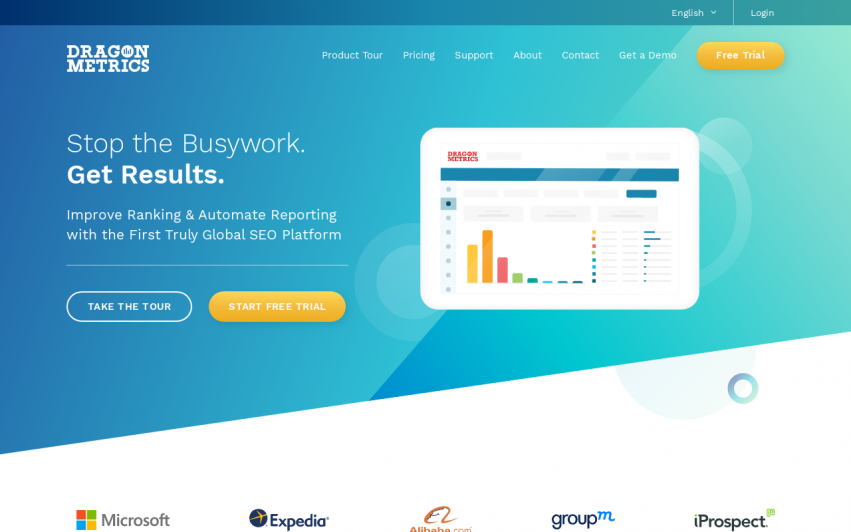 Image Source: Dragon Metrics
Besides Google, Dragon Metrics is a keyword rank tracker that supports Baidu, which makes this rank tracker an excellent choice for companies targeting the APAC market. The image below displays all the search engines that Dragon Metrics can crawl.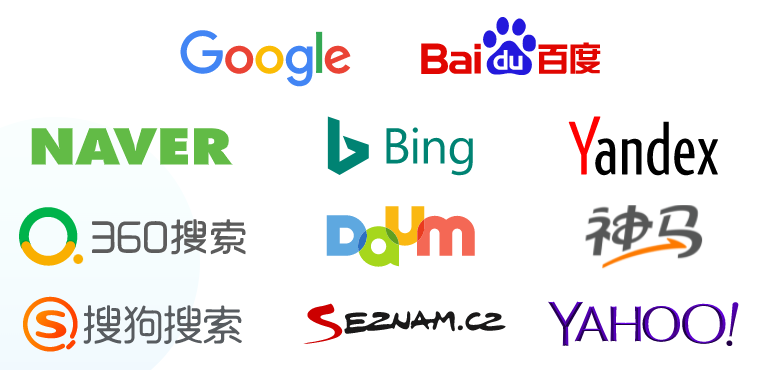 Image Source: Dragon Metrics
On top of the standard rank tracker package, Dragon Metrics offers onsite optimization, backlink tools, and competitor analysis. In this topic, we are going to focus on their competitor analysis.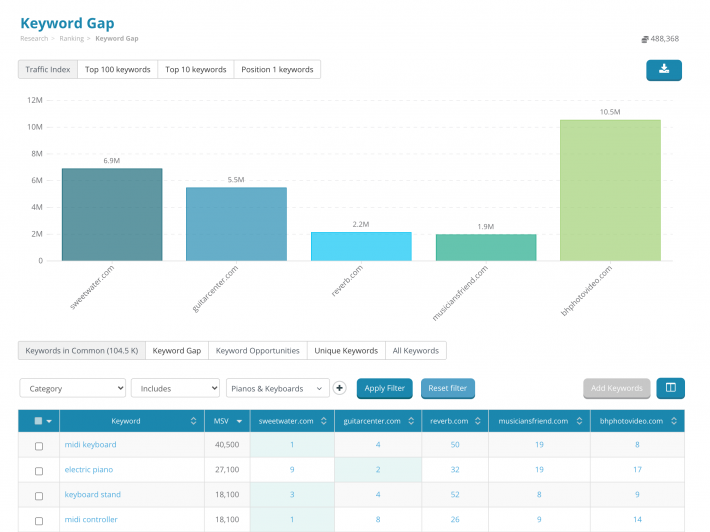 Image Source: Dragon Metrics Product Tour
You can compare up to 6 sites in a single report with Dragon Metrics. The Organic Competitors report is another best feature to uncover your competitors even if you are not sure who they are.
To obtain a precise keyword gap analysis, they also provide a high-level comparison of top-level below metrics such as Traffic Index (estimated organic traffic) and the number of keywords ranking in the top 100, top 10, and the #1 spot.
Besides comparing domains or subdomains, you can identify keywords in 4 different intersections, common, gap, opportunities, and unique. Multiple filters can be used on the data for complicated queries.
In sum, Dragon Metrics is an excellent SEO tool that suits all kinds of search engine users.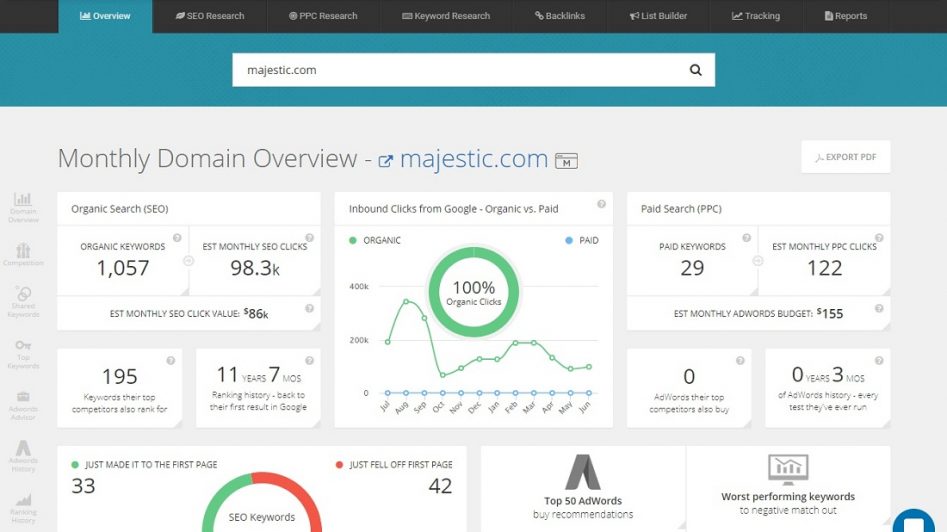 Image Source: SpyFu
SpyFu specializes solely in tracking rival websites. Start free by entering any competitor's domain to view a comprehensive statistics breakdown on their web page. Of course, you will need to purchase a paid plan to obtain complete results.
You will see insights about your competitors' or your web page, which varies from organic traffic percentages to listings of paid and organic rivals to top-ranking keywords.
Not just that, you can even get insights into your competitors' top Google ads buy recommendations, their best ads, cost they spent on AdWords, inbound links, and more.
One of SpyFu's best features, the Kombat function, allows you to compare all of this highly comprehensive information across two additional domains. Thus, you can obtain direct comparisons to see where you are falling short or the low-hanging fruit.
SpyFu is worth a try if you require a tool that is exclusively focused on engaging and beating the competition. It's also reasonably affordable and provides an unbelievable amount of information.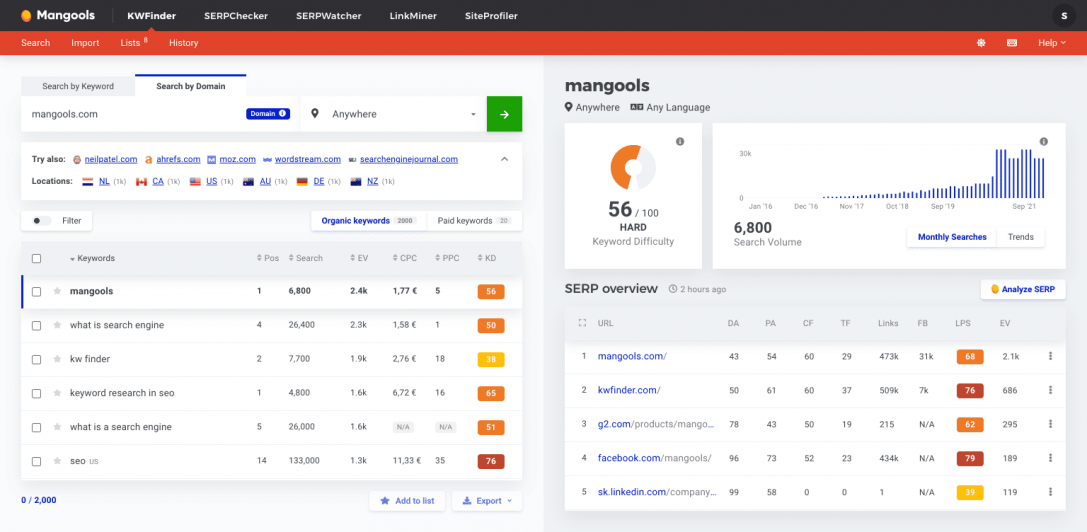 Image Source: KWFinder
KWFinder is a freemium tool for detailed competition keyword research.
You don't even need to know who is your competitors to get started. Enter your domain, and it will create a few comparable ones for you to investigate. This feature solves the struggle of an SEO beginner in trying to figure out who their competitors are.
You can also easily filter out the low-traffic or difficult-to-find ones you don't want to waste time on. Other than their best keyword research feature, you can also create a free account to try out their other tools such as rank tracking, local SERP analysis, and more.
If you don't need any more SEO capabilities and want a keyword tool to keep track of rivals, KWFinder is the ideal tool.

Wrap It Up
Keyword gap analysis is an incredibly effective SEO strategy for long-term success and achieving the desired outcomes. It is also a strategy that SEO practitioners overlook.
The fact that you have read thus far shows that you are determined to stand out from the crowd by practicing your keyword gap analysis. You won't win the race to the top of the SERPs unless you clearly understand what your competitors are doing.
They are the top 10 best keyword gap analysis tools in the market now.
Which are your favorite tool, or which tool captures your interest?
Mine is RankingGap!