What is blogger outreach? Learn how you can use blogger outreach to build quality backlinks for your websites.
Discover how to do blogger outreach in 5 simple steps below.
To get your brand, content, or businesses to a larger audience, you need leverage. And by reaching out to bloggers in your niche, you can quickly get more people to engage with your content and ultimately sell your brand.
People use blogger outreach campaigns for different reasons, but the end goal is always to give your business the exposure it deserves.
This guide explores how you can effectively execute a blogger outreach strategy: from finding bloggers in your niche, researching them, to sending outreach emails.
First things first, let's look at the basic:
What is blogger outreach?
Blogger outreach is one technique in marketing where businesses use bloggers to build a network of content promoters. Companies will leverage the influencers who have established a substantial following, asking them to write about in exchange for free access to the product or service. Also, sometimes, blogger outreach is done to build quality backlinks for the website.
To successfully run a blogger outreach campaign, you need a workable strategy that pays keen attention to the following processes:
Finding relevant and influential bloggers
Researching your list of bloggers
Getting these bloggers to notice you (building rapport)
Finding the bloggers' contact information
Reaching out to the bloggers.
Each of the processes above requires that you stick with your outreach objectives. There are four main reasons for using blogger outreach in your marketing campaigns, and each has its strategy.
These include:
Guest blogging/posting – Many people use guest posting as one of their link building strategies. This blogger outreach campaign will focus only on guest posting opportunities.
Blog post share request – If you have a blog post that you want to share with a larger audience, a share request will work better. Here you reach out to influential bloggers and request them to share your post on their social media channels.
Partnership request – This blogger outreach campaign targets bloggers in your niche that you wish to partner with in your upcoming project, for example, a niche video, expert roundup, etc.
Link request – reaching out to influential bloggers and asking them to link back to your content is perhaps the most common blogger outreach tactic. This technique is common but also the most challenging since many people use the wrong approach.
What are the benefits of blogger outreach?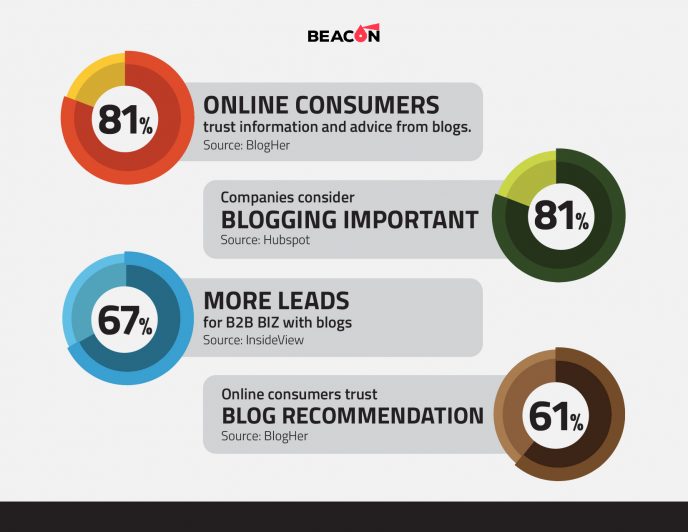 Whether you are a business owner, a creative, or a business consultant looking to build brand awareness, blogger outreach comes with many benefits.
When done correctly, reaching out to bloggers and asking them to share your posts or partner on content creation could significantly boost the SEO best practices.
Backlinks are also some of the most important Google ranking factors, and you could use blogger outreach for link building. Here, guest posting and link request strategies could work pretty well.
Below are some research studies and industry reports that highlight the importance of blogger outreach.
Studies show that bloggers are among the most sought-out resources when people are researching products and brands. One survey found that 81% of the digital population trusts insights and advice from bloggers.


A Technorati digital influence report found that blogs are in the top 5 reliable and trustworthy information sources. It also highlighted that influencers are most active on their blogs – 86% of influencers have blogs and 88% of these influencers blog for themselves.


Another study reports that social mentions and actions are effectively driven by the "power middle."
I.e., the mid-level influencers such as bloggers have a comparatively smaller but more loyal audience, which drives 16 times more social engagement than paid media or mega influencers.
Now that you know what blogger outreach is all about and even the importance of incorporating it into your marketing campaigns, it's time to learn how to do blogger outreach.
How to do blogger outreach?
Blogger outreach time-consuming because you need to find out relevant, high-authority websites in your niche, understand those websites, send personalized emails, wait for their replies, let alone the content creation part.
You may be planning to find a tool that can automate some of the steps, but most manual blogger outreaches yield better results than automating it through a tool. So let's start.
Step 1: Find potential bloggers
If you want to target the right bloggers with your blogger outreach campaign, you need to know how to find blogs that are doing well in your niche.
Use the tools below to find a blogger to reach out to.
1. Use Alltop to find the most popular sites
Alltop is an online platform that lists the most popular websites across several niches. Use this tool to find those bloggers you want to target.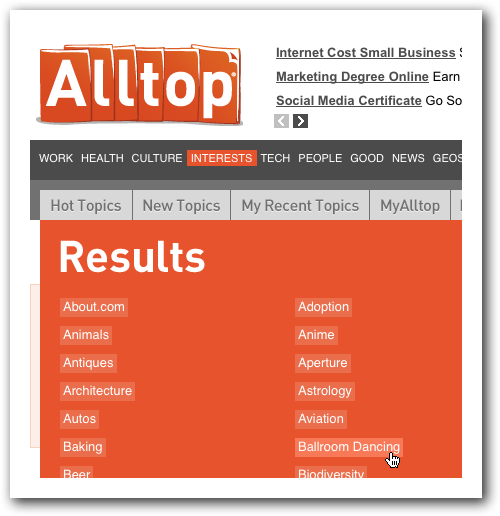 You can filter the searches to get the most accurate results – for example, if you are in the health and fitness niche, head over to the "lifestyle" tab and choose Health.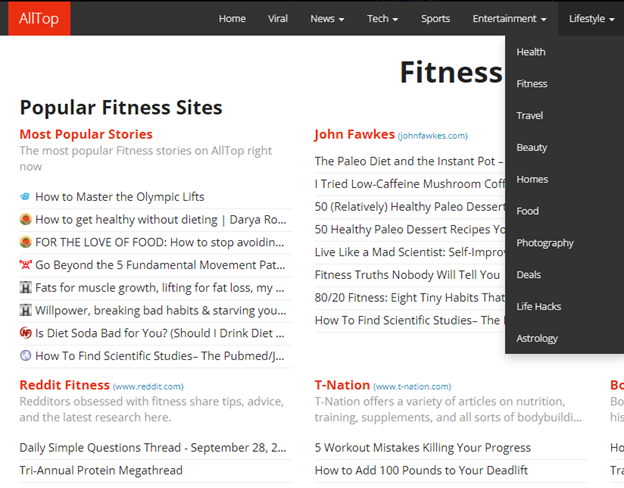 Alltop has a list of popular sites in all niches, from news and politics to Science and Religion.
2. Use Google to do Your Research
Google is a free yet powerful tool you can use to research the best blogs in any niche. All you need to do is key in the right keywords and hit the enter button.
If you are in the content marketing niche, use informational keywords to check the top-ranking sites.
You can use any of these phrases:
Content marketing strategies for success
Why you need content marketing
Content Marketing for beginners
More often, you'll find both blogs and authority sites ranking for these keywords. A rule of thumb when running your blogger outreach is to ignore authority sites and target blogs.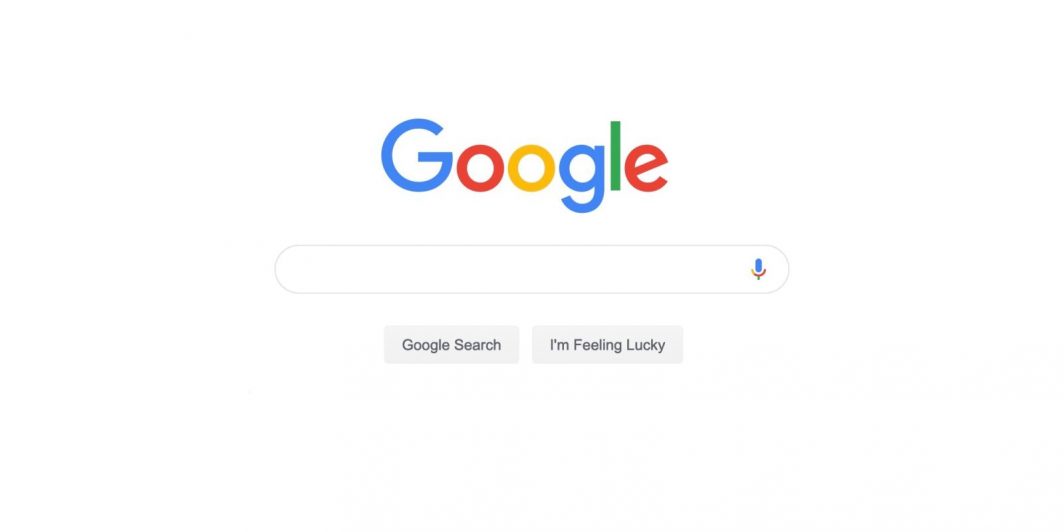 From the results above, you would prioritize blogs such as "fiftyfiveandfive.com" instead of targeting authority sites like "content marketing institute" or "optimonster.com."
3. Use BuzzSumo to find Bloggers and Influencers
BuzzSumo is a powerful online platform that can help you discover the best blog outreach opportunities across both social and search.
For the best results, always use relevant keywords that are more likely to give you diverse and specific search results. For example, "SEO tips and tricks" instead of searching the phrase "SEO."
If you want to generate a list of bloggers for a cooking blog, for instance, you'd search some broad terms such as cooking, baking, recipes, etc. Below is an example using the search term "baking":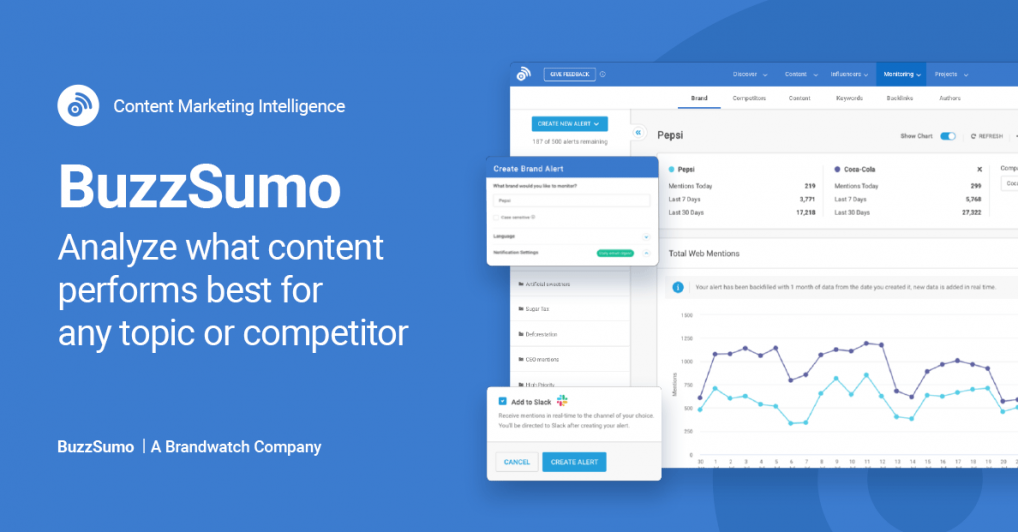 You can also sort the bloggers' list using metrics such as page authority, number of followers, reply ratio, etc.
The last search criterion, "retweet ratio," is essential if you want a blogger who will retweet your post once you reach out to them.
Step 2: Find contact information.
If you are going to target some big-time bloggers with your blogger outreach campaign, chances are, their contact information is all over the internet.
All you need to do is head over to a couple of social media channels and scroll down the profiles under their names. You will find that most social media profiles have links to their websites and have shared their recent posts or projects with followers.
You can also head over to their websites and pull out their contact information. However, sometimes these contacts, especially emails, are not active or official. Most bloggers will rarely check promotional or fans' emails, and there are high chances yours will not be read.
The solution to this is to find the bloggers' active contacts, or rather their day-to-day work emails. Here, you can use the Hunter.io tool.
How to use Aeroleads
Aeroleads is one of the most accurate tools you can use to find the email address of influencers, businesses, organizations, and nearly everyone with a super-active online presence.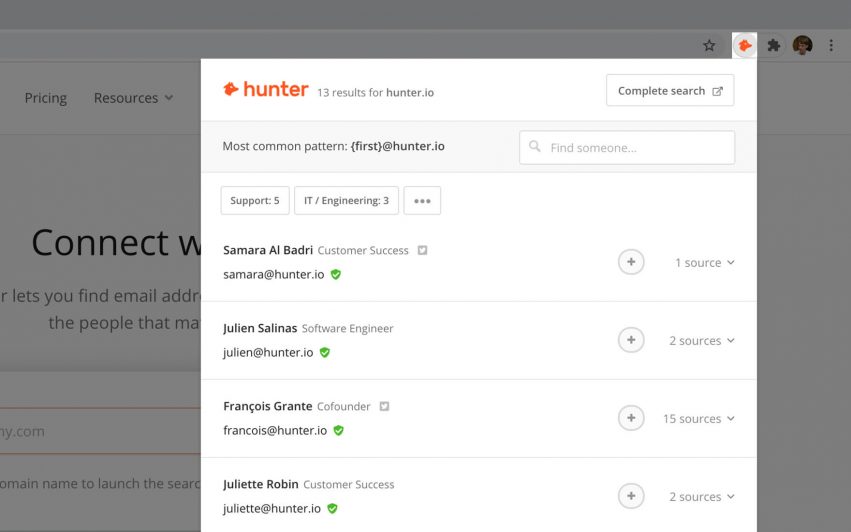 To use this tool, head to their site aeroleads.com and type in the blog's name. Once you hit the "find email address" tab, you'll be notified if there are results for that specific search.
With the simple phrase "SEO" on the blank tab, you can see the suggestions you get and available results.
When you enter a specific website, for example, "biq.cloud," you can see we have one email address. Since this isn't a free service, the details are blurred until you sign up for a premium account.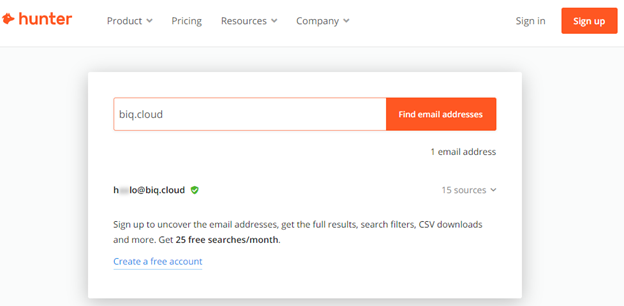 Step 3: Craft your outreach email
Now that you know how to use blogger outreach tools, you need to put your skills to practice. Reaching out to bloggers may seem so straightforward, but the truth is, you need a strategy.
Below are some tactics on how to reach out to bloggers via email:
1. Build rapport before asking for a favor
If you want to win over the bloggers you've highlighted in your blogger outreach campaign, you need to build rapport. Building rapport doesn't mean sending those desperate tweets or "I'm your big fan" emails.
Instead, you want to be helpful. You can start by following them on social media. But this alone won't get your efforts noticed.
You want to go ahead and check out some of their latest posts, content, or projects. Find what piques your interest, possibly something within your niche, then leave a comment. The more engaging your comments are, the better the chances of these bloggers noticing you.
You can also share some of their posts on your social media channels and be sure to tag them.
The idea is to put your name in front of them, so the next time they see your email, they are more willing to open and read through to the end.
Instead of sending your outreach emails right off the bat, this tactic gives your blogger outreach campaign a boost for success.
2. Personalize your outreach emails
Most people don't see the need to create a unique email for each blogger they are targeting. After all, what they want to see are results. But what if a personalized email will do better than a template where you change the blogger's name and name of the site?
As a rule of thumb, personalizing an outreach email will better convince the person you are reaching out to that you really know what you want and are super interested in working with them.
A generic email template would look something like this: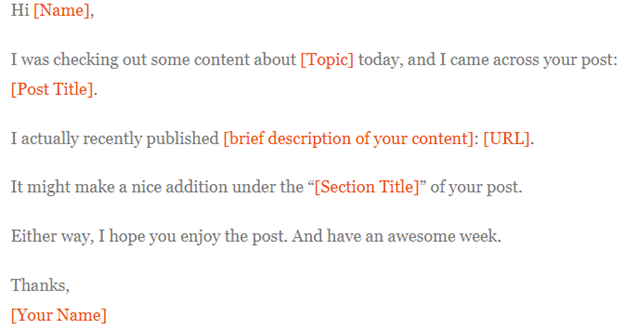 Below is an example of a personalized blogger outreach email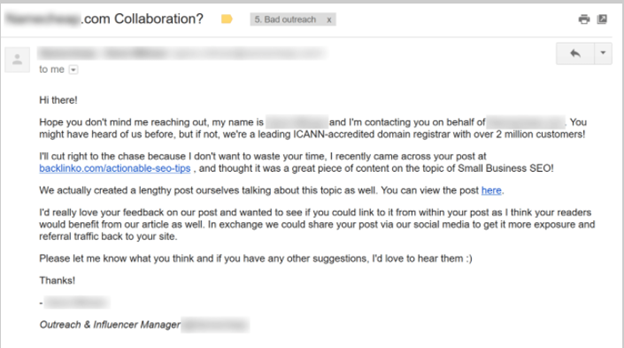 You must keep in mind that bloggers are not faceless content creation machines. They are people with personalities and feelings. So be sure to show them that you know them and their work. They will appreciate it, and you will get a lot further.
3. Target the right People
When it comes to blogger outreach campaigns, you need to research your prospects and know whether it's worth focusing on them or not. This will narrow down your list to only those bloggers that are more likely to respond and actually do what you ask them to.
But how will you know you are targeting the right people with blogger outreach?
Simple: Make a table and rate your bloggers based on their websites' domain authority, their social media followers, comments that their posts attract, how active they are on social media, whether they engage their followers or not, and so forth.
These metrics will give you a hint so you can focus more of your time and effort on the right people.
Step 4: Follow up on your outreach email.
You may think that following up on emails is annoying. Well, that's right. It's annoying for the person who's not ready to work with you.
Someone willing to help you will probably make time to reply to your outreach email. But sometimes they are just busy, or maybe they forget to check on you. So a follow-up email will get the job done.
With a follow-up email, always keep it short and sweet. Here is an example of a guest-posting follow-up email template for your blogger outreach.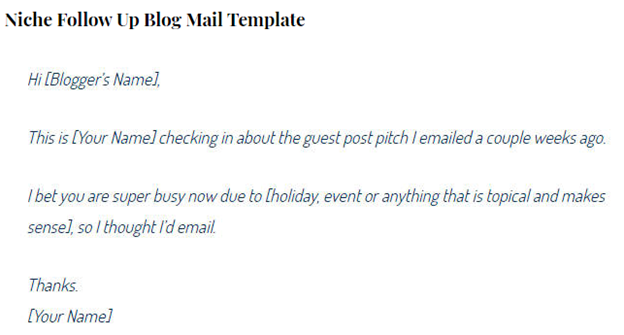 However, you don't want to sound desperate, intrusive, or pushy. This may get your email in the spam folder.
Here is another example of a follow-up email: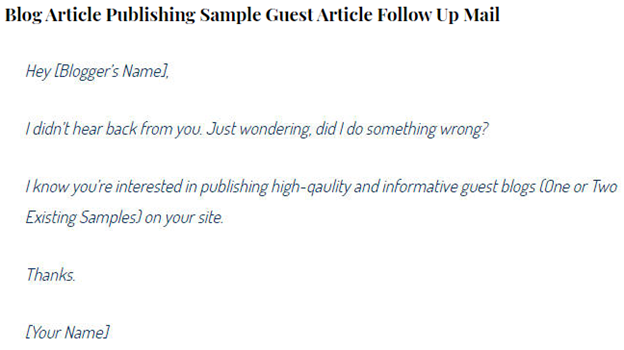 Step 5: Track your outreach campaigns
To track your blogger outreach campaigns, you should take note of the following metrics:
Who did you contact? – have a list of everyone you targeted


Who and how many people opened your email(s) – request a read-receipt for all the outreach emails

What templates work best – for both the first and follow-up emails
Keeping track of your emails will help you make informed decisions on what works and what doesn't.
Whether you are writing content on your website or submitting a guest post, you need to create highly relevant and useful content. That brings us to the next tip below.
Bonus Tip: How To Create Highly Effective Content
You could use BiQ's Content Intelligence to create content that attracts easily.

BiQ's Content Intelligence provides you with the best content-driven strategies, which are SEO-friendly. While you write in the block editor, you will also be getting interactive writing tips to help you.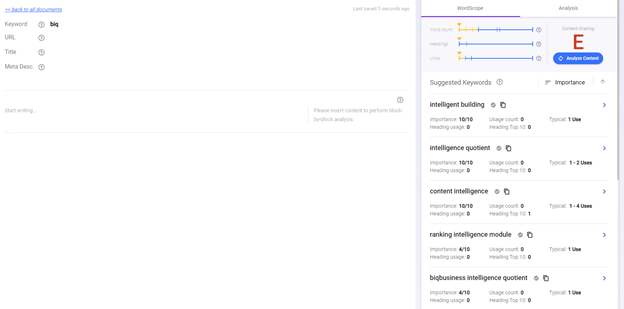 Better still, it gives you a breakdown of your keyword in terms of usage, similar keywords, and example sentences.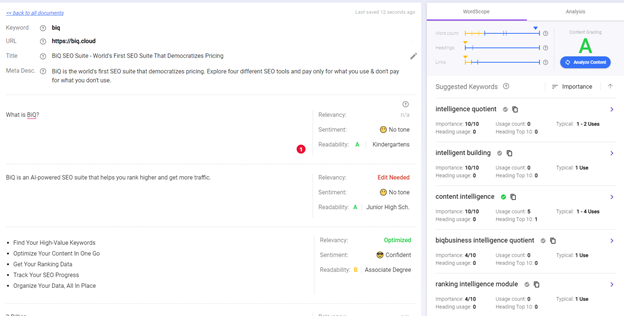 You can also use the WordVector feature to see your content performance against the top 10 SERP content.

The best part about this feature is that it can tell you exactly which paragraph has lesser relevance to the overall content.

Now, you will be looking at the "Edit Needed' section to check which paragraph needs revision.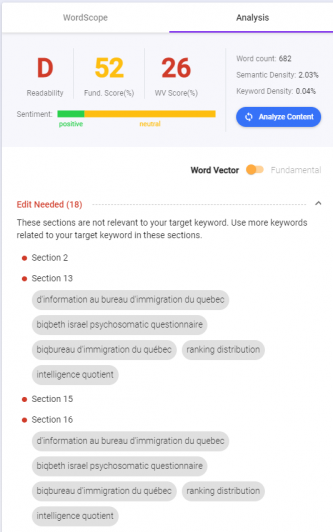 You can then dive deeper into the paragraph and better understand how to improve your target keyword's relevancy.

Other than that, you can use this content tool to check your past content performance.

Just enter your old content URL in the Content Intelligence, and it will start analyzing them.
Then it will show you all errors that can be further improved.

The 'WordVector SEO' will show your keyword performance. At the same time, the 'Fundamental SEO' tells you the on-page SEO performance.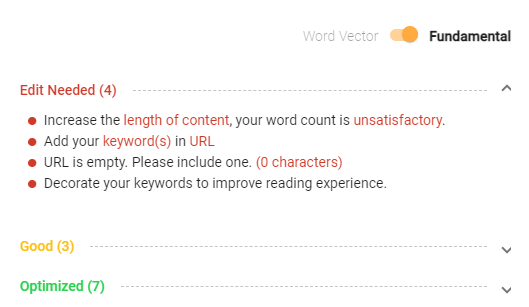 They're a lifesaver if you want a quick insight into how your content is performing. It will unveil all critical SEO errors in your content.
You may try out the content tool for free by signing up for a free BiQ account here.
Is blogger outreach worth your time?
The short answer is: blogger outreach is worth your time, but it depends on how you are doing it and which websites you are reaching out to.
One reason you should use blogger outreach is that it's a cost-effective brand marketing technique. It's also a real boost to your SEO efforts, especially if you switch from technical and on-page SEO.
While most of these services are offered by some blogger outreach websites, it's best to do it yourself, so you know you are targeting the right person and get the actual results you want. This will also help you to appreciate the blogger outreach process better.
So, back to the question again, is blogger outreach right for your business? It depends on what you want. If targeted exposure and brand awareness are on top of your priority list, then blogger outreach would work best for your business.