If you want valuable leads, you need to promote your website and optimize it for search engines. That is how you can attract traffic and convert them. Here are 11 ways you can promote your website.
Most people invest a lot of time and resources in designing and creating a website.
Then they just sit back, relax, and expect it to bring traffic.
Well, that's not how it works in the digital marketing world.
Developing a website is just part of the equation.
If you want to bring qualified leads, you must promote your website online and optimize it for search engines.
That is how you will attract traffic and eventually convert.
Read on to find out more on how to promote your site!
11 Ways To Promote Your Website
1. SEO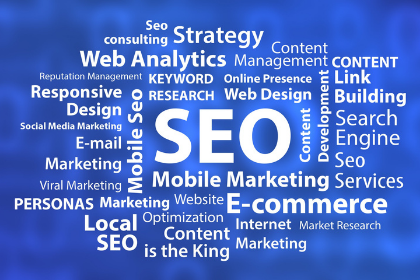 When looking for a solution to any problem or an answer to any question, what is the first thing that comes into your mind?
Google, right?
Google queries can be a vital source of site traffic if you know where to touch.
When people search for anything on a search engine, odds are they won't go past the first two pages.
So, your objective should be to get your site or page to show up on the first page for any keyword searches related to your business or industry.
That is where SEO (Search Engine Optimization) comes in handy.
It is essentially the process of enhancing a site's visibility on search engines organically.
And there are many SEO techniques that you can use to promote your website.
This will eventually increase your rank and get traffic to your website.
Let's take a look at some of the SEO techniques.
Target The Right Keyword
Keywords are phrases that users type into Google's search bar to find information.
Sometime back, this was as simple as using a keyword severally on a page or keyword stuffing.
That has changed now.
In fact, you can easily be penalized for keyword stuffing.
Google will detect this when searchers quickly leave a page because the content did not answer their queries.
If you are not sure which keywords to use, you can use BiQ's Keyword Intelligence.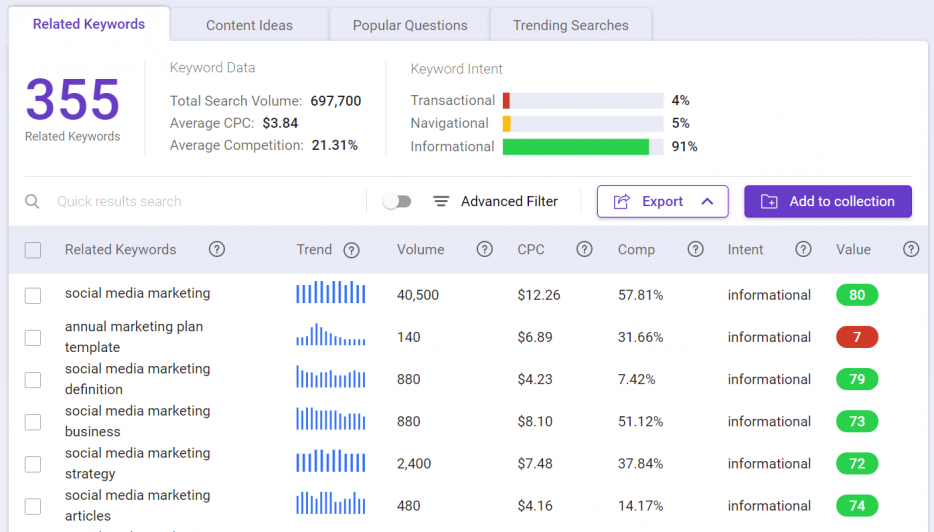 You can use it to research the target keyword, get data on keyword volume, competition, trends, and even related keywords.
Relevant Content
Your content, including videos, images, and pictures, must be up to date and relevant to the keyword you want to rank for.
Make sure you craft quality content that contains the phrases or keywords you want to rank for.
The content must be relevant to people searching for that particular keyword.
This will drive traffic to your website.
People will also stay there longer, which is good for your SEO efforts.
Content must also be fresh.
If it is April and your website still has Christmas offer data, you are harming your ranking.
Try to update your pages at least once a month.
Good news is that there are many online tools like BiQ's Content Intelligence that can help you determine the right content to cover.
The tool analyses your target keyword with the top-performing organic content on Google and gives you an idea of what to cover.
For instance, if you are crafting something about "unrealistic standards," it will give you similar words such as standards trust, media ethics, etc.
Page Structure
Because HTML tags are not visible directly on a page, most people tend to ignore them.
Nonetheless, they are essential to search engines.
They make it easy for Google bots to crawl your site and understand what a page is all about and then index it.
Internal Linking
Link your pages internally to not only make it easy for Google to crawl your website but also to guide users and keep them engaged for longer, which is good for SEO.
Page Speed And Performance
Besides content, your page's speed is also important.
If a page takes longer to load or does not render well on mobile devices, readers will likely get disappointed and quickly exit the site.
To enhance your page's load speed, make sure you:
Optimize images
Make the site responsive
While there are other SEO practices, but these are the most important for getting started.
2. Guest Blogging
Guest blogging refers to writing for other blogs.
It is one of the best ways to establish your niche's authority and presence, make important connections, and grow your backlink profile.
All of which play a critical if you want to promote your website.
When you blog for popular websites in your industry, you are posting your content in strategic places to engage the right people.
These are people who are interested in your topic and will enjoy articles enough to search for more on it.
This translates to more traffic for your website.
3. Quora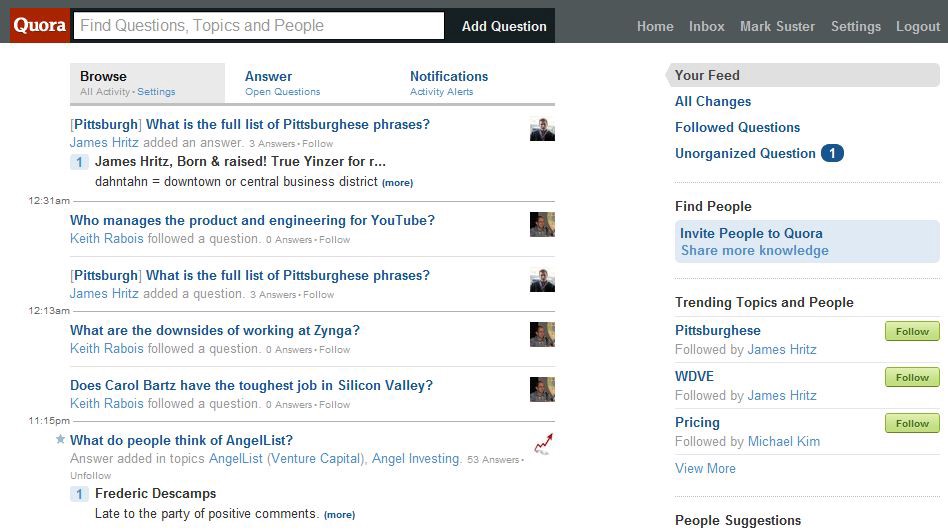 While most people classify Quora as a digital forum, it is completely different from other forums like Reddit.
It is a question-and-answer platform that is user-generated.
As a user, you can either ask questions or answer them.
Think of the channel as a knowledge resource.
It is a strategic platform to answer your specialty questions as you establish authority and get traffic to your website.
Now, this approach can take a while and requires commitment, but it can pay off handsomely.
You can include links to pages that answer a question but do not advertise or promote your link.
4. Facebook
According to recent statistics, over 1 billion people visit Facebook every day.
What's more, research shows that active users continue to surge every year on social media channels.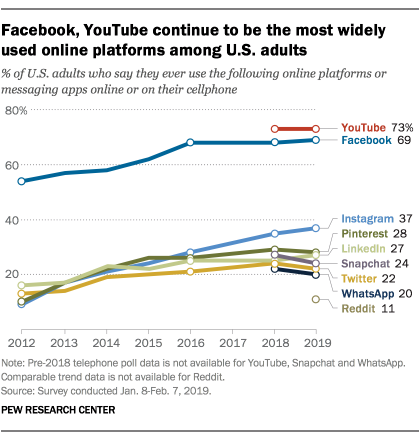 And the platform is not just popular with college students and teenagers.
It is used regularly by all types of demographics.
According to Nielsen's research, users are 68% more likely to recall coming across an ad on social media than other channels.
All these statistics show how important Facebook is at the moment if you want to promote your website.
You can use Facebook ads to target people from a certain location, people who like a competitor's page or friends of your current page fans.
You can also use other categories such as interests and age.
Also, it offers a cost-effective way to promote your website and drive free web traffic.
You can set a daily budget, pay when any person sees your ad, or pay per click.
Like Google ads, you rely on Facebook's popularity to bring in potential clients to your site.
You can also share your content and engage with fans when you promote your website.
5. Twitter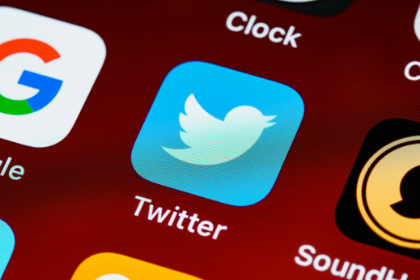 Twitter offers a multifaceted approach to promote your link or website.
You can utilize it to increase brand awareness, generate leads, or even respond to your customers.
It is essential for engaging new audiences and tracking what other people are saying about your brand.
There are a few tricks and tips to use if you want to promote your website.
Post content that is high shareable and engaging.
One great feature of the platform is that it is very accessible.
And things can spread very quickly through #hashtags.
Speaking of which, always use relevant hashtags to make it easy for people to find your brand or tweet.
Here's an example of Disney using #DisneyPlus to feature their new streaming platform.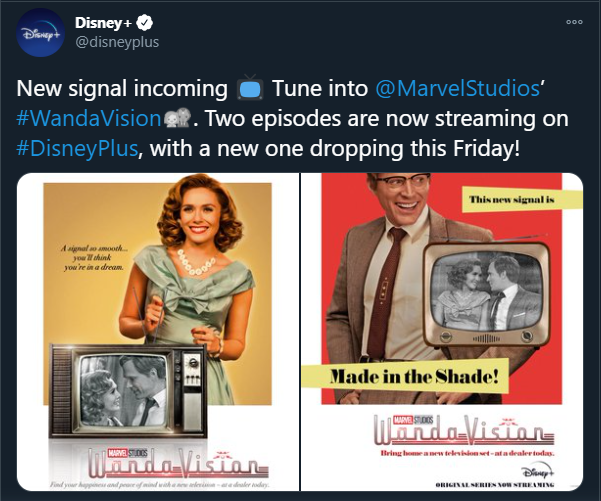 You will also want to post content with a link to your page.
Ensure the content is informative, entertaining, or as provocative as possible to attract re-tweets and shares.
You can also look into Twitter cards to ensure your content look their best on the channel.
Used in combination with good images, it can help boost click-throughs considerably.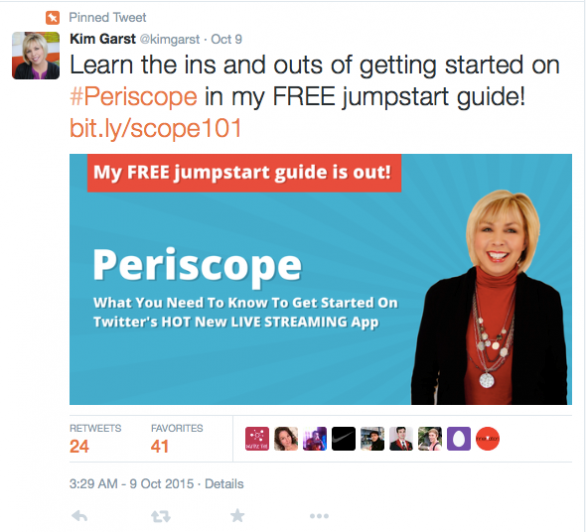 6. Instagram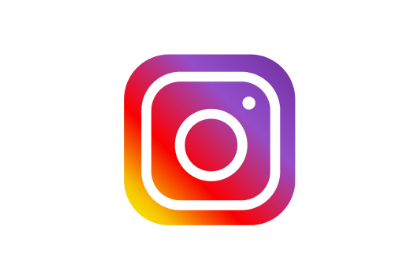 Instagram is another popular social media channel that you can use to promote your website.
It boasts of over 1 billion users, making it a good option for promotion.
You can promote your website by publishing visually attractive content on your page.
Make sure the posts have provocative hashtags and captions.
It will help your audience locate you seamlessly.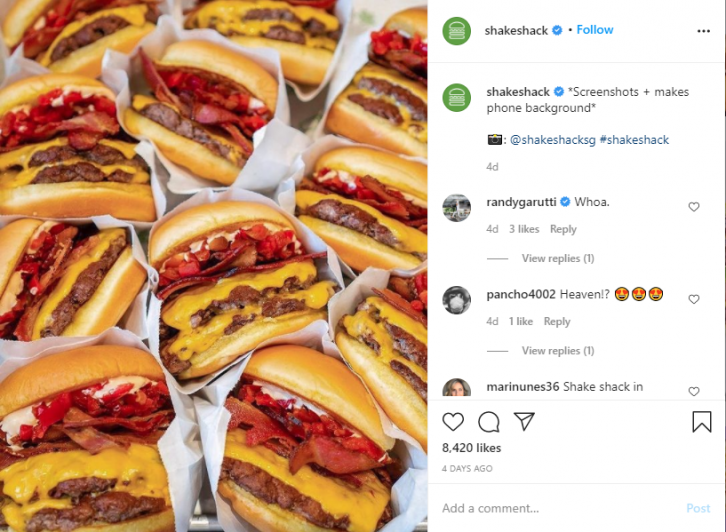 Now, the secret to success on Instagram is to post frequently.
You can also schedule posts in advance to make sure you engage your target audience at the appropriate time of the week or day.
This will boost engagement and in turn, increase the visibility of your content.
Besides posting, you can use the channel's Instagram stories feature to promote your content in the form of videos and pictures.
Though they will expire after 24 hours, they offer a great way to share campaigns and moments.
Also, if you want to promote your website through videos, IGTV will help.
It is a feature that allows people to post longer videos.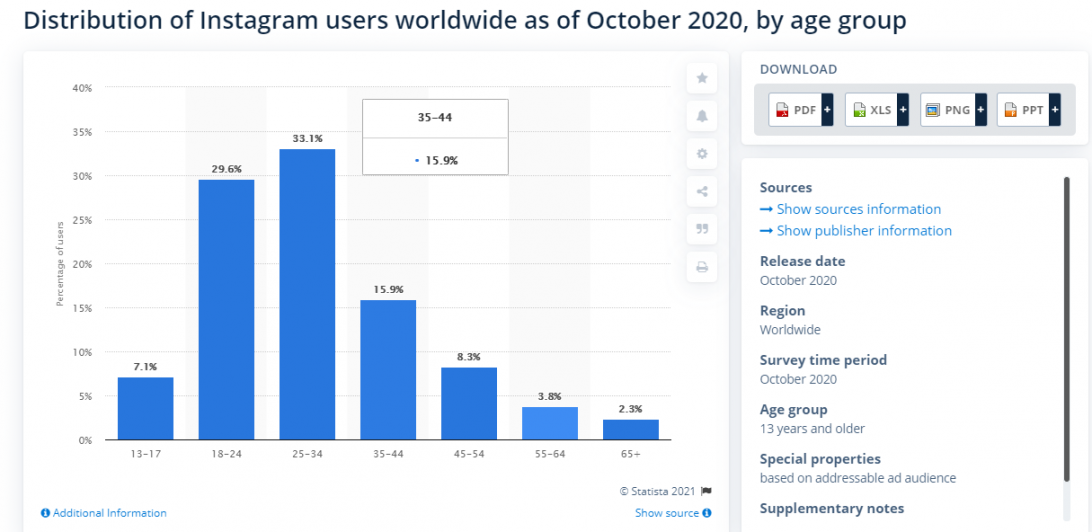 7. YouTube
Uploading videos about your brand, product, or services on YouTube can go a long way in helping your content get noticed on YouTube.
After that, Google will index your videos, and other users can embed your videos on their websites and share them on social media.
While a video going viral is desirable, not every video requires over a million views to drive traffic to a website.
Instead, keep your eye on call-to-action buttons that tell viewers where to go after watching the videos, how to do it, and how it will help them.
It is also possible to advertise on trending videos by purchasing targeted ads that are relevant to your brand.
This can easily lead to high conversion rates.
8. Reddit
Reddit is an online forum where you can talk about any topic.
What makes this forum different from Quora is that you must understand its structure and niche before you use it.
For instance, if your site is about cars, you have to go to a subreddit that contains car enthusiasts.
Fortunately, you can easily locate your niche because of the system's divergent subreddit system that covers hundreds of topics.
That said, keep in mind that you cannot just promote your website directly on the platform.
There are regulations in each subreddit that you must comply with.
So before you promote your link, take a delicate approach in your preferred subreddit and then blend in first.
If you get positive feedback from several upvotes (karma), you can introduce your website.
There is also an option of being direct and asking users what they think about your brand.
Or, if your brand is well known, you can create "Ask Me Anything" sessions where users can engage you by asking questions.
9. Public Relations
Building your influence and reputation is an essential aspect to promote your website.
Through public relations tactics, you can showcase yourself as a professional in your industry and build trustworthiness.
Doing this can help boost your conversions and build brand awareness.
For example, by acting as a source in online magazines or journalist's posts, the media essentially offers a link back to your website.
This is high-quality traffic that converts easily while building and promoting your brand.
If you are mentioned on big press outlets as a reliable source, consumers trust your brand more.
10. Search Engine Listing
Another simple way to promote your website is through search engines.
When your website is listed on major search engines, you'll increase website traffic for free.
Although this sounds easy, you'll need to put in a lot of effort to increase your ranking on search engine results.
Once your website ranking is in the top 10, it's basically a free way to promote your website.
Submit your sites to search engines like Google, Bing, and Yahoo so that the page can be indexed.
Google offers this service for free.
11. Use Google Local Business
To draw attention from the local audience, submit your website to Google Local Business.
Google not only offers promotional features, but it is also free to register your information.
You can include promotional offers, submit mobile ads, or add pictures.
The best part about this option is how your information will appear in search results.
It will be displayed right above the search results, giving your business an edge over others that are not within the area.
Google Local Business also displays directions to your brand and allows interested customers to give you a call directly from their phones.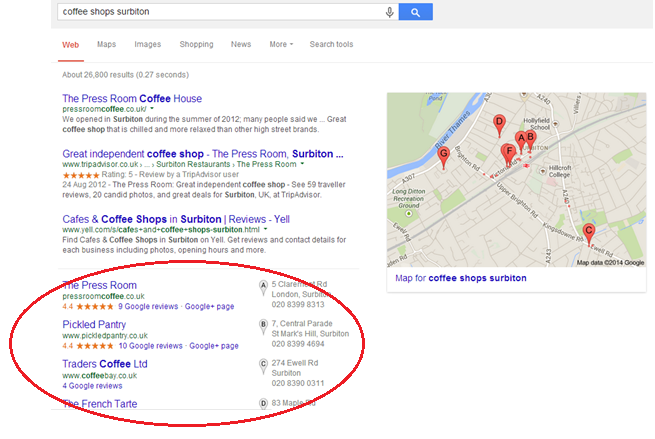 Conclusion
It's important to promote your website when it's up and running as it boosts web traffic and increases sales.
That does not mean that it is hard.
Or there are no straightforward ways to get your website out there.
There are many opportunities available online.
You need to know where to look.
This guide has listed the top methods to promote your website.
Tactics such as social media promotion and search engine optimization are critical for any digital marketing campaign.
And every new business should use them.