Search Engine Marketing vs Social Media Marketing: Why You Should Use Both? Social media and search engine marketing are the main forms of advertising in the marketing space today.
Content marketing is in the middle of one of the most interesting evolutions in history.
Search results have been a major traffic source and lead funnel for businesses leveraging online marketing.
It's a huge source for content marketers and customers alike.
But slowly, social media is increasing its importance and grip as an effective marketing platform.
And thanks to the rapid technological advancements, it's becoming progressively evident that social media might be winning this war.
One important distinction most marketers fail to make is that search engine marketing and social media marketing are not competitive forces.
Rather, you can blend these two facets of content marketing to amplify their results and impact.
After all, search engine and social media marketing are the main forms of advertising in the marketing space today.
With the rapid growth of social networks, it's evident that social media marketing is now more heavily embraced than search engine marketing.
So, what's the difference between search engine marketing and social media marketing? Keep reading and find out!
Search Engine Marketing
Search engine marketing (SEM) is the process of increasing website traffic visibility for your potential customers by paying for different advertising methods.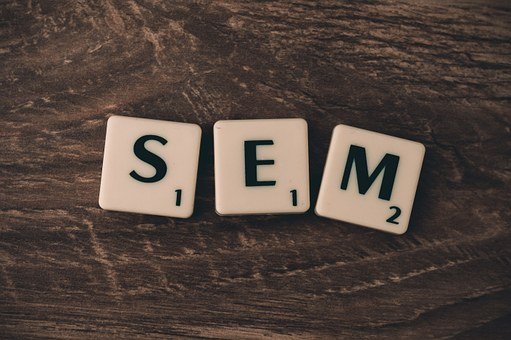 SEM is the internet marketing section aimed at promoting your websites and pages using search engines, as its name implies.
Ultimately, all businesses want to see their websites on the first pages of search engine results pages (SERPs) to increase their audience.
But technically, that's not always possible.
So, how do you actually get your website to rank top of the SERPs?
SEM uses some key methods such as pay per click (PPC), which involves paying search engines like Google for advertising space.
With SEM, you can orient your advertising campaign using various tools like BiQ Cloud to analyze the frequency of specific keywords and searches related to your product.
Social Media Marketing
Have you ever Googled your name in any search engine?
If not, why not give it a try today now?
Check out the first few results on the first page.
What do you see? Well, you'll likely see a link to your social profiles. This applies to businesses too.
Social media marketing (SMM) plays a critical role in on-page SEO since it forms a part of your website's link building.
Therefore, being on social platforms is one of the best ways of making your brand easier to find.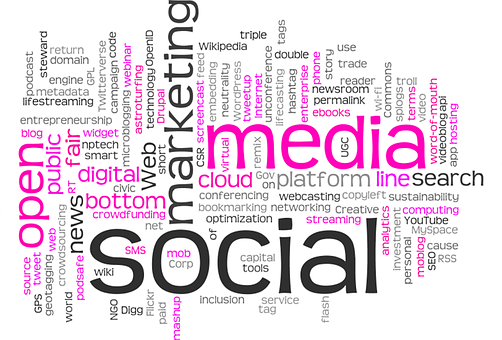 Essentially, SMM aims to drive quality traffic to your site, blogs, and landing pages, to get your prospects to engage with you.
Ultimately, this will drive your brand revenue with a trackable return on investment (ROI).
With BiQ's winning social media strategies, you can now identify key engagements in your content marketing efforts.
These include:
Identifying the best platforms that your prospects are actually on.
Fully understanding your prospect clients and providing them with personalized and remarkable content.
This information will make you a thought leader in your industry and keep your brand ahead of the competition.
Ultimately, every business's goal is to create a strong cultural voice online.
And SMM is the way to do it.
Search Engine Marketing vs Social Media Marketing: Why You Should Use Both
Although SMM and SEM are two different marketing strategies, they can actually complement each other.
Studies show that over 58% of consumers use search engines to search for content online.
40% would use social media to seek further decision-making assistance.
With this statistic, you can now see where the two marketing strategies start to complement each other.
Social media allows online users to discover new content and ideas that they might be interested in.
Whereas search engines enable you to gain more traffic from users who are searching for questions or key phrases related to your website.
Listed below are a few reasons why you should use both SEM and SMM.
Additional Traffic to Your Website
Leveraging the use of SMM and SEM can help boost your traffic from several different sources.
Think of it this way.
The rise of smartphones and other handheld devices has significantly impacted our social media landscape.
Over 4.08 billion social media users use their smartphones, making them a traffic magnet for most businesses.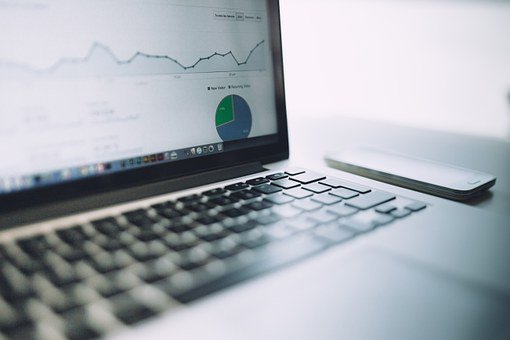 With search engines crawling social pages and tracking engagements and social signals, it presents a better opportunity for businesses to promote content outside of their main websites.
Utilizing the social space to boost your social traffic can help drive more visitors and potential buyers to your website.
As with all things marketing, it's always a good idea to have a good balance of traffic from your search engines and social media.
Therefore, should one source start to dip, you can put more focus on the other to maximize your traffic.
More Exposure for Your Brand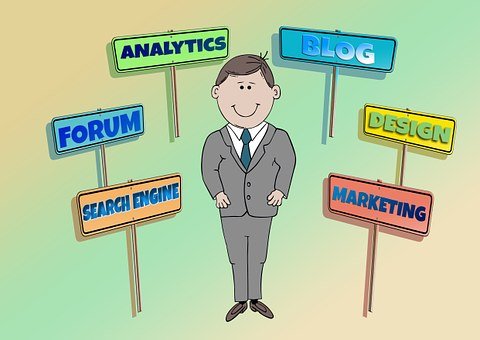 Did you know that there are over 2.7 billion monthly active users on Facebook?
Those are insane figures, even for one of the world's biggest social network.
Then there's a billion active monthly users on YouTube, 1.1 million users on Instagram, plus 353 million users on Twitter.
These figures clearly show how the social media space has immense opportunities for your brand's exposure.
With Google and other search engines using social search and placing more importance on social signals, it's now more beneficial than ever to combine the powers of search and social media marketing.
Remember, the more exposure you get from SMM and SEM, the more people will get to trust your brand and interact with it.
This will result in even more targeted traffic and conversions.
Social Signals May Impact Your Search Rankings
Major search engines like Google are constantly moving towards making search more social.
Thanks to Google's constantly changing algorithms, social signals have now become influential factors in determining who gets the top spot in search engines and rankings.
You can think of it more like search engines giving due credit to websites that garner the most votes with regards to social proof and engagement.
Google has been known to reward websites that provide relevant information and valuable insights to their search users.
The best way of doing this is by measuring your website's social signals to monitor your search metrics.
Combining the power of SEM and SMM will naturally deliver better results as logic would dictate.
Companies using a combined social and search approach in marketing have recorded getting twice as many results in their revenues per click and conversions.
Ideally, combining your search and social media marketing will boost your marketing strengths.
Both will allow you to deliver better, more profitable results that focus on each channel alone.
So, when you direct traffic from your social media profiles to your website, you indirectly affect your search rankings.
BiQ's Rank Tracking is the best tool for discovering your website content gap and tracking your website's overall performance.
Be sure to exploit BiQ's historical data to determine the most effective marketing strategy.
With BiQ's Rank Tracking feature, you can quickly identify your website's gains or losses.
This way, you can act in response to the most effective search engine or social media ranking strategies.
It's really easy to use this tool!
Create a rank tracking profile for your website by inserting your website URL in the space provided.
Once your profile has been created, add the keywords you want to track rankings for.
And voila!
Incorporating Both SEM And SMM into Your Marketing Strategy
The key to understanding that SEM and SMM should work together lies in the problem that both social media and search solve: information discovery.
Online users use Google to find answers and solutions to questions and problems.
The same online users use social media to discover new brands, ideas, and answers to questions they haven't cracked yet.
So, both search and social marketing perform the same basic function; to provide information.
1. Create a Brand Presence and Maintain a Reputation on Social Media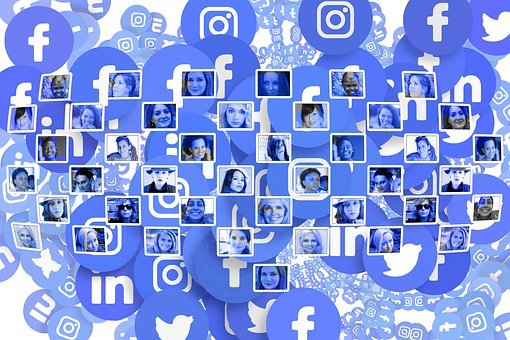 As of writing this, the web has evolved to become a social communications channel.
You could literally find almost anyone or everything on the internet.
This accounts for sales and relationships, which are huge for driving social media attention and inbound links to your website.
Building and maintaining social media relationships is a tried and tested strategy for establishing and maintaining a reputation on social media.
Think of all the social media profiles and extensions your website could have if only you optimize your website pages for social networks.
You can also create accounts on major social media networks like Facebook and Twitter and use them to amass a social following.
The secret is in being active and communicating with your followers to build trust and relationships with them.
Remember, your main goal is to establish a good reputation that will negate any negative results on the SERPs and boost your rankings.
2. Link Your Website and Social Media Accounts
What better link-building resource is there if not your website's blog?
As search engines and businesses integrate social media into their ranking metrics, there's now a more direct correlation between search results and social media.
Creating strong and original content will be your most effective SEO tactic and the number one driver of all your social media ROI.
With social media and search, you can tap into your blog posts' rich potential to strengthen your social media reach and search engine rankings.
The secret lies in how effective the links you share on social media channels are and how they relate to your content.
Develop a habit of creating relevant internal links within all blog posts you publish and use it to build relationships with other blogs in your industry.
This way, you create more SEO-relevant link opportunities for your website.
You want every link you push out through social media to send potential buyers and prospects to your preferred landing pages.
3. Keyword Optimization
The cornerstone of all SEO strategies is keywords.
How, where, and when you use them in your content.
Therefore, there's no reason not to center your SMM tactics on the same keywords you use in your search engine strategies.
Doing this will laser-focus your target audience, ensuring that your content finds its intended target.
For this to be effective, you must identify the themes that drive your social marketing.
One of the best reasons for incorporating SMM in your SEM is that you can use more specific keywords to reach a much wider audience.
Note that it's not always enough just to know the types of content your followers are interested in.
You can refer to specific keywords or key phrases that people actually search for in their social networks.
BiQ's Keyword Intelligence is the best online tool you can use to find the right keywords to optimize your SEM and SMM campaigns.
With BiQ's Keyword Intelligence tool, you can gather critical data on keyword volume, competition, and trends.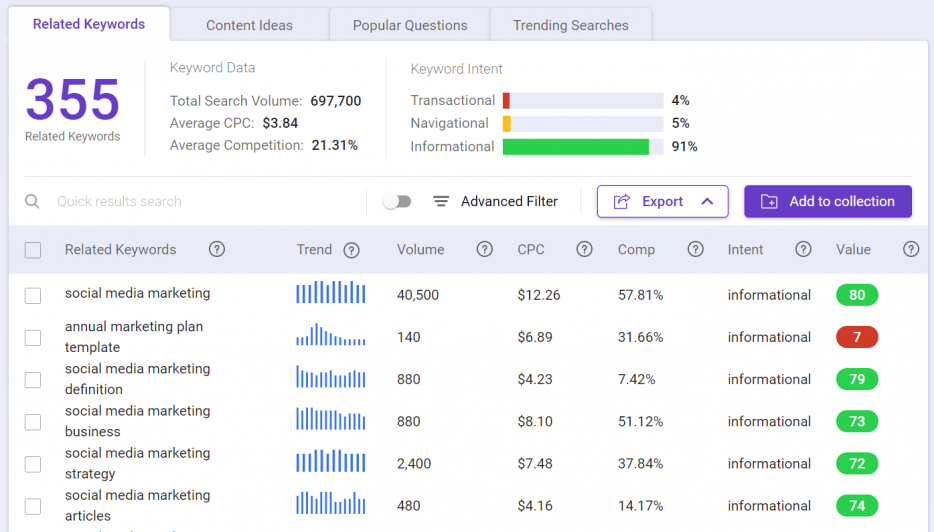 For example, when "social media marketing" is typed in, all results relating to the targeted keyword will appear including the keyword volume and intent.
With this data, you can begin to draft your content out to reach out to your desired target audience.
BiQ's keyword analyzer feature stands out from other keyword research tools by helping marketers track and analyze why prospects might search for specific keywords in the search engine and social media platforms.
With this data, you can plan your content in a way that meets your prospective customers' needs.
4. Include Social Sharing Buttons on Your Websites
It may look simple, but search engines have started using social media sharing data to influence their search rankings.
It's critically important to have social sharing buttons on your blog posts to encourage visitors to share your content on their social media profiles.
These buttons won't only increase your online social media traffic but also play an essential role in your ranking positions in search engines.
It's also vital that you mix up these social media sharing tools in your site architecture for even better optimization.
Essentially, you want to provide your customers with the opportunity to share your website's content on their social media profiles.
They will significantly drive traffic to your website and increase your search rankings.
Conclusion
While it's always tempting to focus on one marketing strategy, believing it's better than the other, you might want to consider investing in both SMM and SEM.
Investing in both marketing strategies will give you a good traffic balance.
So, should one source fail, you'll be able to invest more resources in the other.
Try out these social media marketing tips to optimize your website for traffic and rankings.
Remember, neither marketing strategy is better than the other in this case.
Sure, the methods and approaches for both may differ, but their purpose remains the same.