There are many ways you can learn to drive traffic to your website or blog. This article will show you 20 proven steps to effectively get 256% traffic to your website.
Every marketer needs to know how to drive traffic.
There's an even greater need to drive traffic if you're using the website for business purposes – online store, promotions, marketing, advertising, and, yes, blogging. For one, it's only from the traffic that leads the pack, and only after that should you be talking about sales.
Additionally;
Web traffic is the first sign of success: It is the ultimate evidence that your digital marketing campaign is paying off. It tells you that the articles you write and SEO activities you engage in are working.
Web traffic is good for your search engine performance: More traffic equals increased search engine credibility, which in turn guarantees a higher ranking. Higher rankings mean more traffic, and the cycle continues.
Web Traffic gives you insight and supports analytics: It's only by looking at the traffic metrics that you'll know whether you're targeting the right demographics and creating your PPC ads right. Without this data, you're in the dark.
But, You Need the RIGHT Traffic
And this is where many bloggers lose the plot. All ways to drive traffic aren't created the same. Someone stopping by your site and leaving (unimpressed) after about 10 seconds isn't good traffic.
Why? Because their visit doesn't benefit you much. Even Google considers "stay time" or time spent on the site when rating a site's credibility. A 10-second visit counts as a "bounce," which can do more harm than good for your website and business, in general.
Three qualities to drive traffic that should be kept in mind;
1. A bounce rate lower than the industry average

As per Google, a bounce is a single-page session or a session on your site in which the user triggered only a single request to the analytics server. Put differently; a bounce occurs when a visitor lands on your website, doesn't take any further action and leaves.
The bounce rate is the proportion of single-page sessions relative to the total sessions. It's expressed as a percentage.
Different industries have different average bounce rates. For instance, the food and beverage industry has the highest bounce rate at around 65%, followed by the science industry at about 62%. Shopping at about 45% and real estate at 44% have some of the lower bounce rates.
Your bounce rate must not be higher than your industry average. It's the clearest indicator of bad traffic.
2. An average web session higher than 2-3 minutes

There have been multiple studies on what makes a website session valuable to the site owner. The duration of the session is one of the key factors. The time spent on a website is directly proportional to customer value, i.e., more time spent on the website is likely to generate greater value for the business and vice versa.
The average session lasts 2-3 minutes, according to recent research by Databox. At least 41% of all web sessions last 2-3 minutes. In total, about 55% of sessions last three minutes or less.
You need to achieve a higher average session time to count your traffic as good traffic. Why? Because it's now a fact that visitors who spend more than three minutes on a site are more likely to take action, making conversion far more likely.
3. Your proportion of returning visitors is 30% or more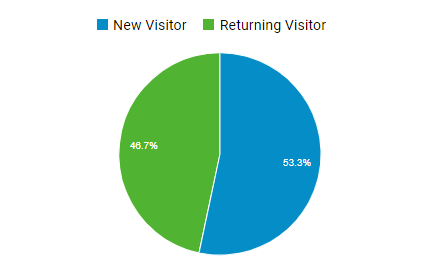 "One of the biggest post-sale mistakes is to assume that your job is done when the sale is closed," says Rachel Daley, author of the bestseller MadeFreshly. "What you do after the sale is just as important as what happens before."
Ms. Daley is absolutely right. In the intensely competitive market we're currently witnessing, it's much cheaper to get past customers to return than find new customers. This is true for most digital businesses, especially as the costs of ad impressions, clicks, and conversions continue to rise.
For this reason, any profit-oriented marketer, advertiser, or business owner needs first to find ways to keep loyal customers coming back. If your returning visitors make up less than 30% of all your traffic, there's a problem.
Now let's move on to learn ways on how to increase website traffic fast.
20 Tips On How To Drive Traffic To Your Website Fast
The good news is that there are endless steps you can take to drive traffic without compromising quality. The following are 20 quick tips to get you started;
1. Perform keyword research to identify good topics
The purpose of keyword research is to find words and phrases users are searching on Google (and other search engines) that are related to your products and services.
Using these words in your blogging and on your website increases the chances of appearing in result pages for related queries. This will directly drive traffic to your site.
The BiQ Keyword Intelligence tool would be a great place to begin your keyword research. Also, it's completely free to use.
Just type in your keyword in the Keyword Intelligence product and you will see a list of keywords ready to be used.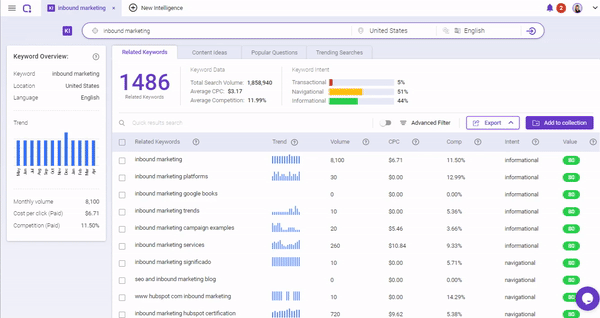 Not only will you get semantically related keywords, but you'll also get to check out the content ideas, trending searches, and popular questions your prospects are actually looking for!
Content ideas are for those of you who intend to find the next best blog to write about.
Trending searches are for those of you who want to know what is the latest news and searchers that your leads make live on the search engines.
Popular questions are for those of you who wish to gain valuable insights on what types of questions people ask in relation to your topic.
I'm sure there's quite a list of things you can do with Keyword Intelligence when you sign up for a free account today!
2. Focus on long-form content
Did you know that the average length of the top ten results in any Google search is about 2,000 words? Indeed, the average length of the #1 article in Google search results is 2,416, according to a famous SerpIQ study conducted a few years ago.
It means that you must start writing longer articles if you want to drive traffic, rank higher, and perform better on search engines.
3. Make an editorial calendar and blog consistently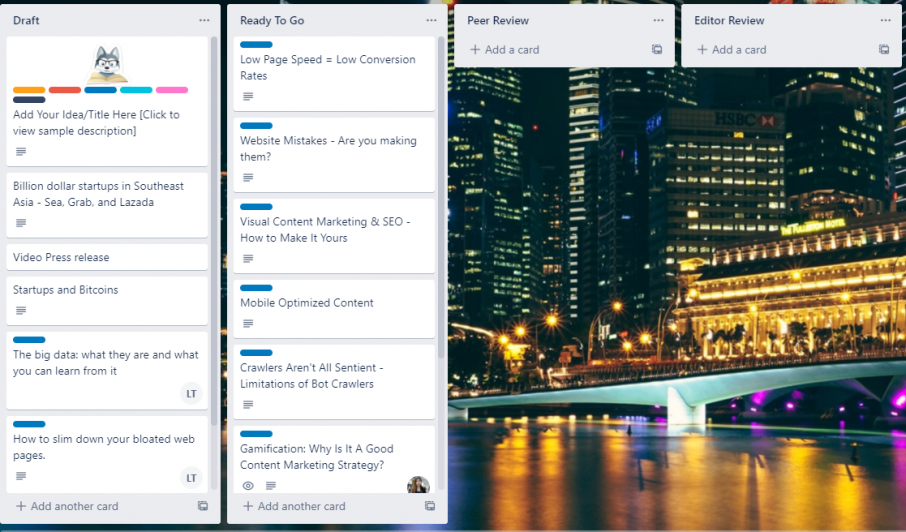 According to a recent study by the Marketing Insider Group, consistency is critical in a blogging campaign's success. The study concludes that the more you blog, the more you drive traffic, leads, and conversions.
Ideally, you want to post 2-4 blogs a week and at least 11 blog posts a month – spaced evenly throughout the month.
4. Create comprehensive and useful content
I've already mentioned the need to create long-form content. It's just as essential to make sure that the content is valuable and comprehensive.
Go deep into the technical bits of the topic at hand to demonstrate your expertise and experience in the area. When you're able to provide concrete solutions to your user's problem, be ready to drive traffic to your site!
5. Focus on content readability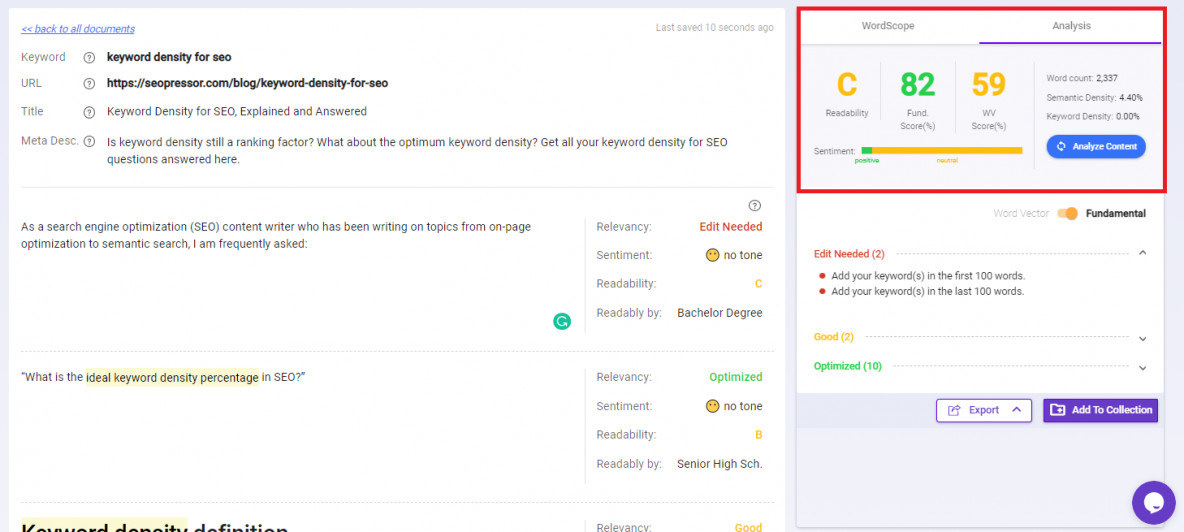 Readability is about making content clear and easy to understand, free of jargon, and errors that may make it difficult to understand what you're saying.
Readable content is characterized by short and simple words, short sentences, and conversational writing. The typography, font size, and line-height are also vital.
For those of you who want to measure your content readability quickly, try BiQ Content Intelligence! Or if you're interested to get an enterprise-grade assessment of your site's strengths and weaknesses, BiQ's here for you.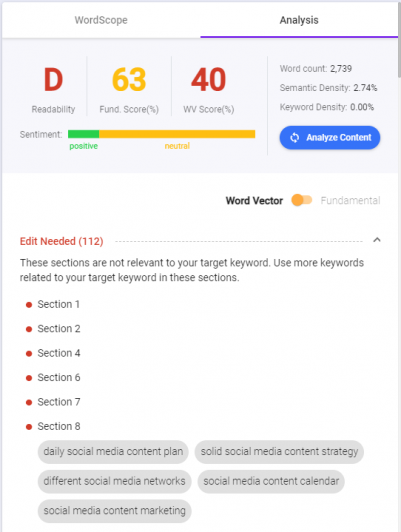 Little do people know that readability is a major factor when it comes to online content. It can greatly increase your site's SEO levels as well as drive traffic to your site.
Besides that, you'll get to learn about the relevance value and types of the sentiment of each and every paragraph.
Check out the full power of Content Intelligence here: https://biq.cloud/content-intelligence
6. Apply SEO to your website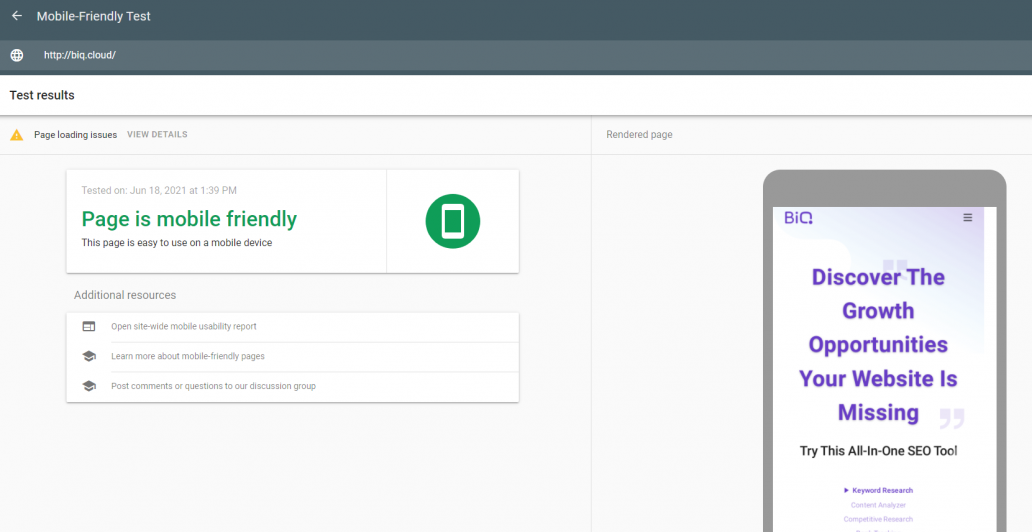 Search Engine Optimization is the gateway to improved search engine performance, which in turn guaranteed increased traffic.
For technical SEO specifically, you want to focus on fixing broken links, uploading an XML sitemap, and fixing duplicate content issues. Above all, make sure your site is mobile-friendly.
7. Write attention-grabbing headlines

Buzzsumo has done the research, and it turns out the headline can make or break your website – it has a massive impact on traffic. According to the study, using specific keywords and phrases in your headline, such as "will make you" and "this is why," at least doubles post engagement on social media.
The research also shows that using numbers, especially 7 to 10, significantly increases traffic. Asking questions is another tactic that works like a charm. If you're experiencing writer's block, you may head to Blog Title Generator to help you overcome this issue.
8. Don't forget to link internally
Internal links are important for two key reasons – they hold your site together and help with navigation. The first one is more important for search engines and can help you rise in search result page rankings.
The second reason, however, is even more critical. It could be what increases your average session time and boosts customer return rates.
9. Add images, charts, infographics, etc. for visual appeal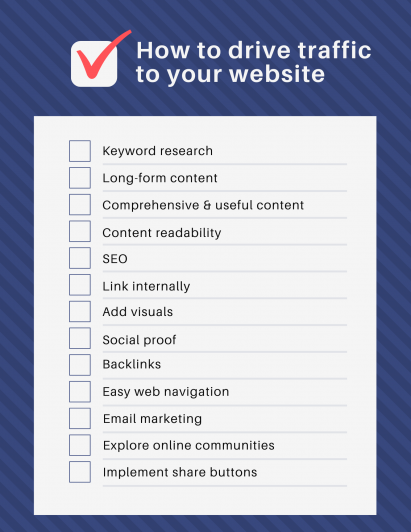 As seen above, I've prepared a visual checklist on how to drive traffic to your website.
Properly considered, visuals can be vital in achieving your SEO goals. For one, images can rank in position zero on search result pages, potentially drawing additional website traffic to your site.
Visuals can also help search engines understand your content. SEO-rich alt text, image descriptions, and file names are all good for ranking.
10. Generate more backlinks
Backlinks are a top-three ranking factor in Google. The stronger your backlink profile – in terms of quality and quantity – the higher you're likely to rank.
It doesn't end there, though. When everyone is continually referencing your work and pointing back to your blog, consumers will trust you more, thus frequent your site.
11. Rank videos on YouTube and add them to your blog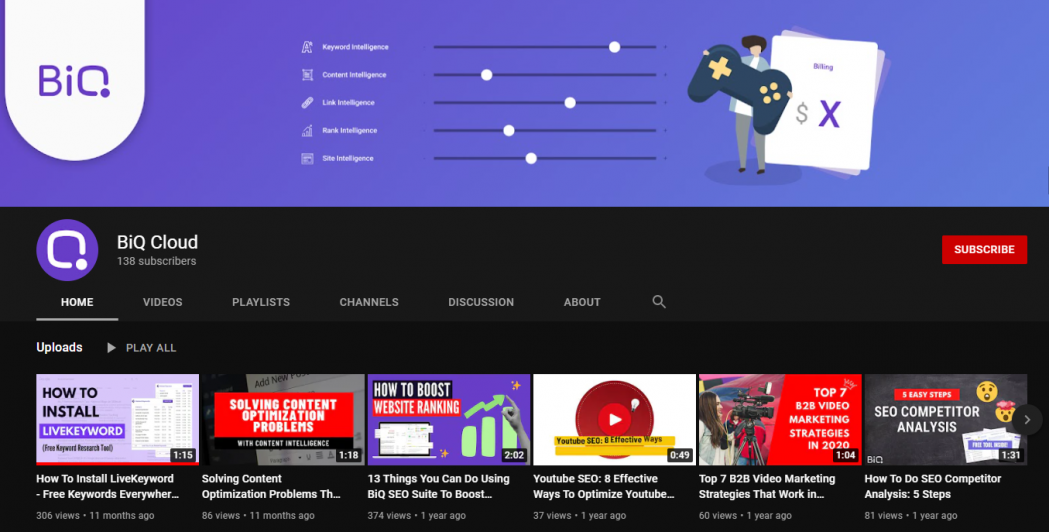 Yes, YouTube rankings can help your Google rankings. Why? Because Google owns YouTube. Thus, content originating from the video platform tends to rank very highly in Google search result pages.
Additionally, popular YouTube channels tend to directly draw traffic to the creator's website. People who want to learn more about your work will be excited to visit your blog.
12. Use social proof for more traffic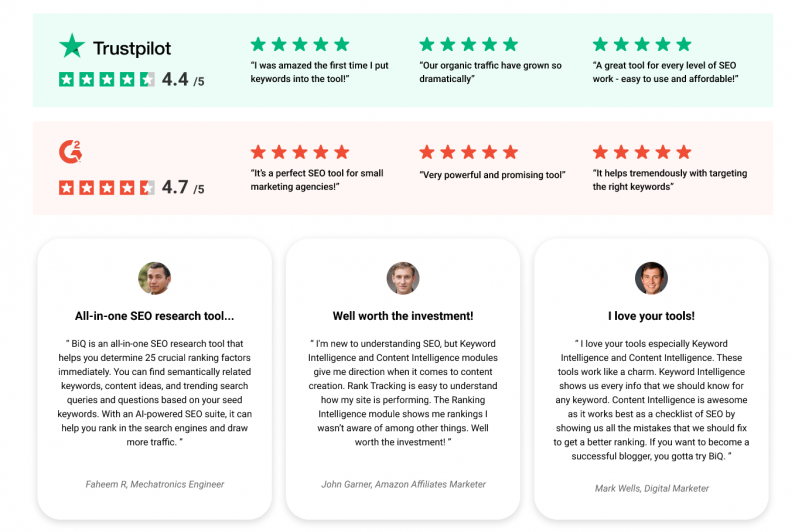 Humans are naturally social; we follow the crowd. As a result, displaying the number of website visits, comments, replies, etc. can positively affect new traffic, especially if the displayed metrics are enticing.
For instance, displaying somewhere that 1.2 million people have already read a particular blog post will get more people to read that post.
13. Keep your web design clean and easy to navigate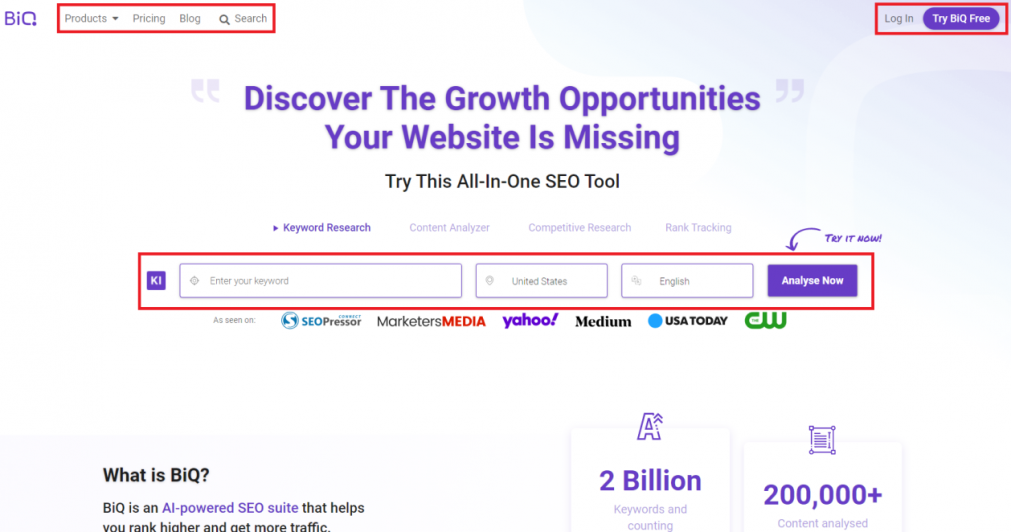 As we mentioned at the beginning, returning visitors is the hallmark sign of a successful web presence. When a lot of people are coming back to your site, it means they love what they see.
A clean website, free of clutter, is one of the first steps to getting return visitors. It boosts user convenience and satisfaction.
14. Optimize for speed
You've probably heard about the statistics. At least 40% of internet users abandon a website that takes more than three seconds to load. From there on, you'll lose an additional 7% of traffic for every one-second delay.
This is the worst possible way to lose traffic because you can take several steps to boost your website speeds.
15. Refine your email marketing campaign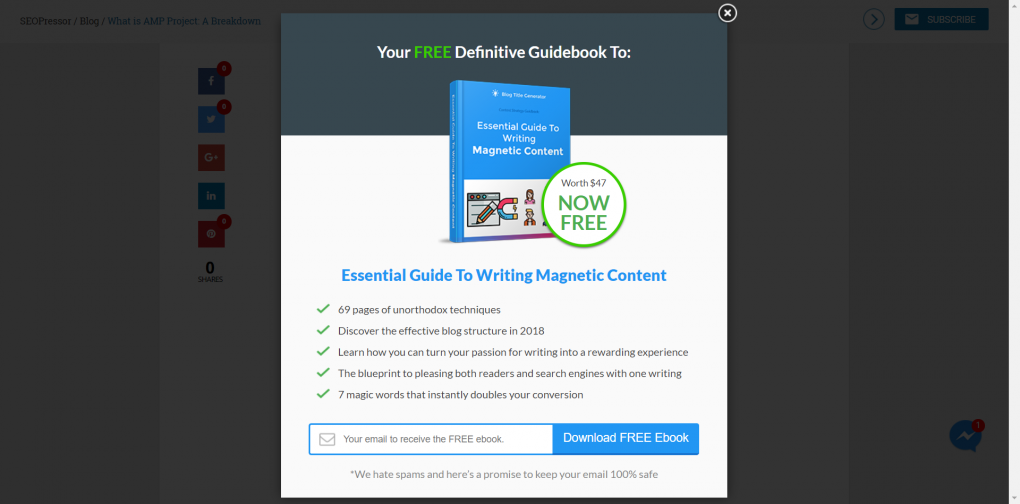 Email is one of the most reliable traffic sources. A clean, well-maintained email contact list guarantees a consistent stream of high-quality traffic and leads.
So, don't let the opportunity pass you. Set up an opt-in campaign, leverage exit-intent pop-ups, create new lead generation offers, and explore other ways to get new visitors to sign up.
16. Make it a habit to re-share old articles on social media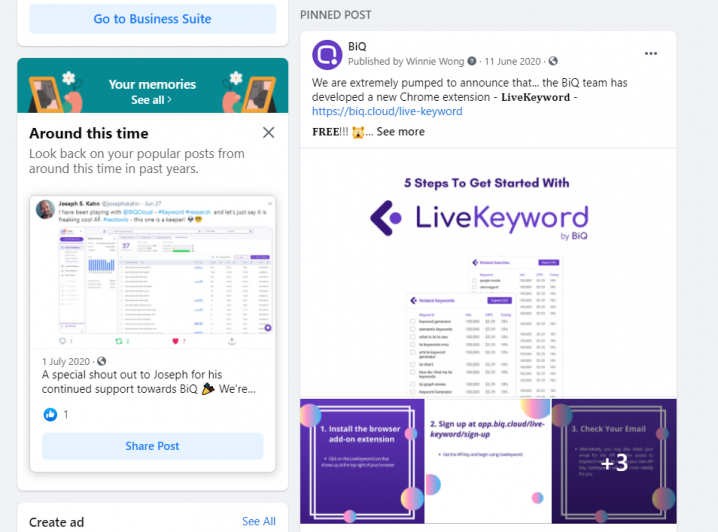 New customers never get the chance to view your old articles unless they sift through your timeline and poke around your blog archive.
If you have some really valuable evergreen content pieces that you'd want them to see, re-sharing them makes it easier for those new followers. That's another efficient way to drive traffic, isn't it?
17. Explore online communities and share your blog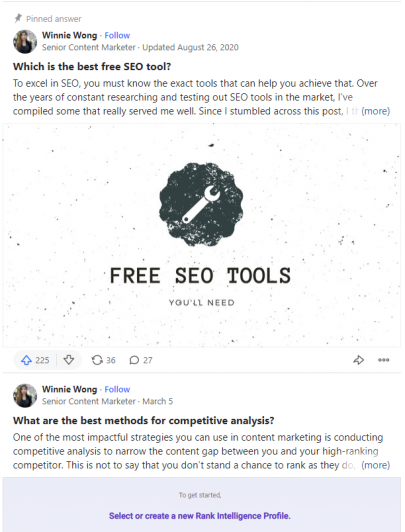 Community platforms such as Quora, Reddit, and niche-specific forums are excellent sources of leads as long as you're not too aggressive. These are usually honest people genuinely sharing their problems and seeking solutions.
Spare a moment to write blog posts that address some of these problems and share them with the community. They'll be excited to visit your site and it indirectly helps to drive traffic to the website.
18. Leverage the power of influencer marketing
Influencers are called so because they command a high level of trust among a large following. If they asked their followers to visit your site, you're guaranteed a significant bump in traffic.
Reach out to a few reliable influencers in your industry and partner up with them to drive traffic to your site.
19. Implement share buttons

Often, site visitors want to share great blog posts with their fans and social community but can't because there's no way to do it.
Social share buttons completely resolve this problem. Make sure the buttons are clearly visible and easily accessible. Also, consider reminding readers to share. Believe it or not, doing so will drive traffic to your site.
20. Track your website performance and blog post rankings

Finally, tracking your traffic numbers and your posts' performance might not directly help you drive traffic. But it gives you valuable insights.
Insight can be instrumental in making the necessary adjustments in your writing and on your site to attract and retain customers. Rank Tracking by BiQ is a great product to keep track of your keywords rank on both mobile and desktop without having to check for it manually.
It's actually really easy to use. You just need to enter your domain and all the keywords that you want to track. It will start to track the keywords and you will get to see the performance of the keywords over time.
On the other hand, if you are not sure how are your keywords ranking or if it stands a chance to rank for SERP features, you can get all the details you need using BiQ's Rank Intelligence.
Rank Intelligence will reveal all the keywords and pages you are currently ranking for. It's also a handy product to spy on your competitors' keywords and overtake them in their position!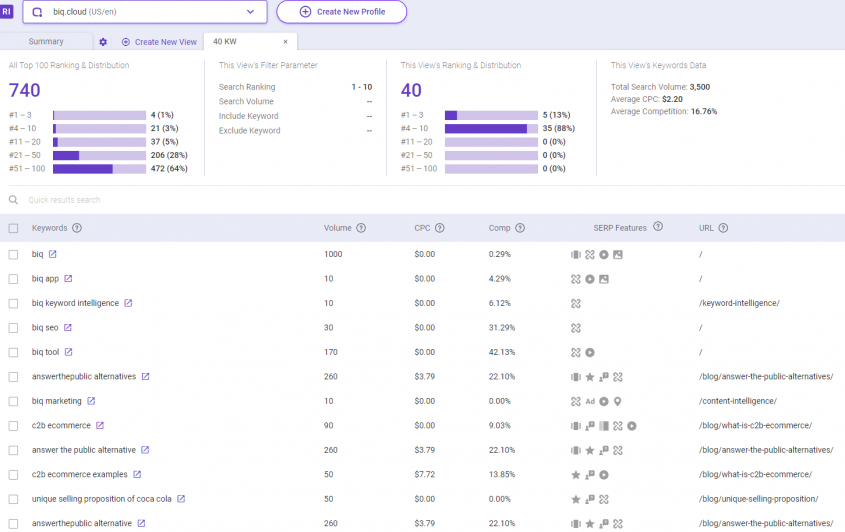 Try it out for yourself now – create a free account at BiQ to explore the Rank Intelligence and Rank Tracking in one go!
Are You Prepared To Drive Traffic To Your Website?
I hope you do and I certainly hope you've learned the tips on how to get traffic to your site.
The best part about these 20 tips is most of them can be implemented right away and at no extra cost.

If you're unsure where to begin, head over to the BiQ, with its SEO-focused product under one subscription, and start working on your SEO to drive traffic that your site needs!
Good luck!