Social proof is where people change their behavior due to social influence. Social proof is important because we rely on other people's opinions when making a purchase decision.
You are walking along the street looking for a good café to take coffee.
Six out of the eight cafes have customers inside.
The remaining two are empty.
Which of the cafes are you likely to go to?
The ones with people inside or the empty ones?
Obviously, you will go into one of those that have customers in it, right?
You will head straight inside without even thinking twice.
It is not just by chance that you chose the café with people inside.
It is about a psychological phenomenon known as social proof.
What is social proof?
Social proof is mainly about normative social influence.
People will match up to something to look similar to, be accepted, or be liked by an influencer or society.
For example, when you are going through a landing page of a site, and you come across a testimonial from an expert you adore, that is social proof.
When you browse a pricing page and find out that an industry leader is currently using the tool, that is social proof.
When you sign up for a course or a guide because you see the guide solved the same problem you have, that is another example of social proof.
Social proof is whereby someone changes their behavior to be like others.
Technically, it is about borrowing another entity's influence to bring in customers.
Why Social Proof is Important
When shopping in a brick-and-mortar store, you can directly compare different products and see which one is superior.
There is no outside influence on your final decision.
For instance, if you are comparing two shirts from different brands, you can easily feel the quality or even try them to determine which one is better.
However, when shopping online, things are a bit different.
You rely on other people's opinions to decide as you do not have the product to try it yourself.
And because you are buying that shirt online, you have to check reviews from others or what people are saying about each shirt's fit and quality.
Even if you like the shirt's design, other peoples' opinions can easily change your mind because they have more information about the product.
And relying on other people's opinions before buying something is not just happening online.
It is also happening in physical stores.
A recent study showed that 50% of customers now use their phones while shopping in brick-and-mortar stores to research products before purchasing them.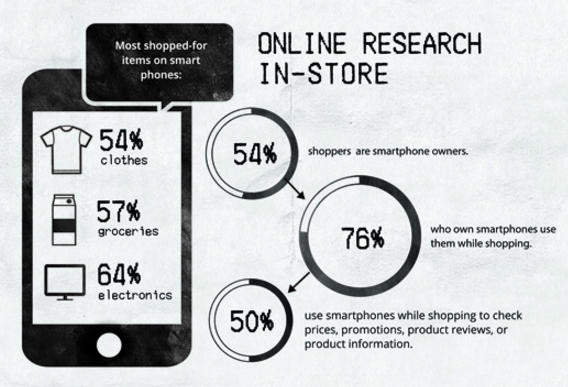 Here are some statistics about social proof that you should care about:
Types of social proof
Expert social proof
One of the main forms of social proof is experts' opinion.
When a customer sees that somebody with authority, experience, and credentials has recommended your brand, the perceived confidence is passed on to your service or product.
People feel at ease when they know that the company they are doing business with is respected, trustworthy, and follows all the industry's best practices.
You can show this by displaying security protocols and certifications on your site.
This will depend on the industry you are in.
For instance, if you are a home service company, you can showcase an approval seal from a manufacturer.
If you are a B2B enterprise, you can list all the government certifications you have and the regulations you follow.

If you are a leader or an expert in your field, be sure to display that too.
Highlight the accolades, memberships, and awards you have received.
They will inspire confidence and make you stand out from the competition.
Celebrity social proof
Using celebrities in marketing has been around for a while.
Getting endorsements from celebrities creates very strong social proof.
This is because most people assign a status to celebs which makes their thoughts, suggestions, and actions more acceptable.
Fortunately, you do not need to go out of your way to cut a deal with one of the best musicians or actors for this tactic to work.
Just look for someone your target audience can relate to.
Here is a Beauty Bay example.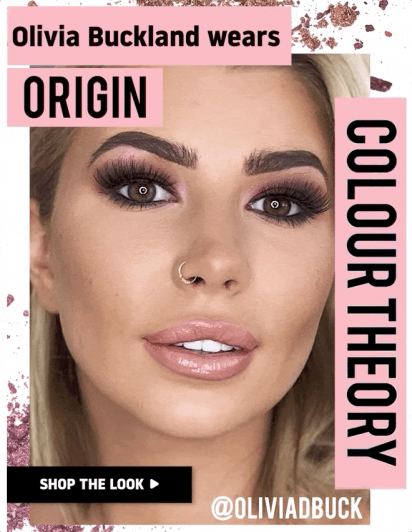 Another brand that uses celebrity social proof effectively is Ban.do.
The firm invites a distinguished designer to talk about their favorite products.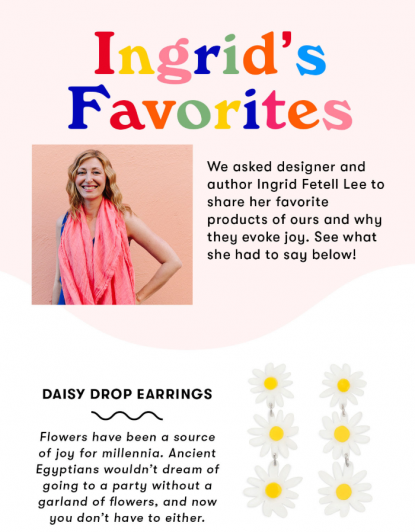 They use a designer rather than a reality start because a designer has more authority in their target audience's eyes.
If you run a luggage store business, whose recommendation would you like to have?
Somebody who travels a lot, right?
That is the approach.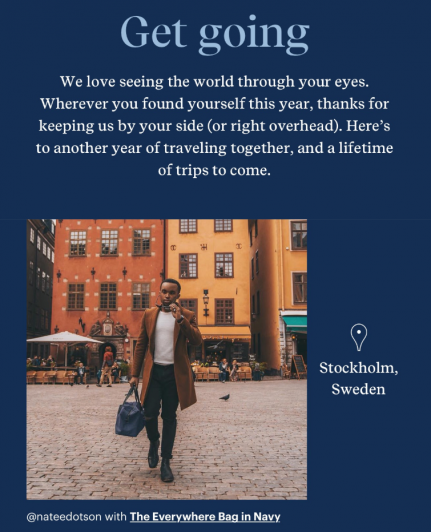 They feature travel influencers and insta-bloggers to show how popular their bags are.
That said, it matters a lot who endorses your service or product.
Not everyone will have the same influence on your audience.
Wisdom of the crowd
Kickstarter's main goal is to help creative geniuses worldwide get funding.
By using a social proof tactic known as the "Wisdom of crowds," the platform encourages creators and investors to join the movement.
On the website, you will see statistics such as "10 million people backed," "$1 billion pledged," and "thousands of projects."
Now, with such stats, a client's confidence in the projects is resolute.
But why does it work?
The figures do a lot in convincing consumers psychologically.
The numbers dazzle people.
And having more than 50k backers shows that there are thousands of people who believe and trust in your product.
The psychological phenomenon commonly referred to as FOMO (fear of missing out) plays a huge role.
When somebody thinks that they are missing something good, they suffer psychosocially from social anxiety.
And the bigger the crowd of people enjoying something, the larger the pain one is likely to experience when they are not part of it.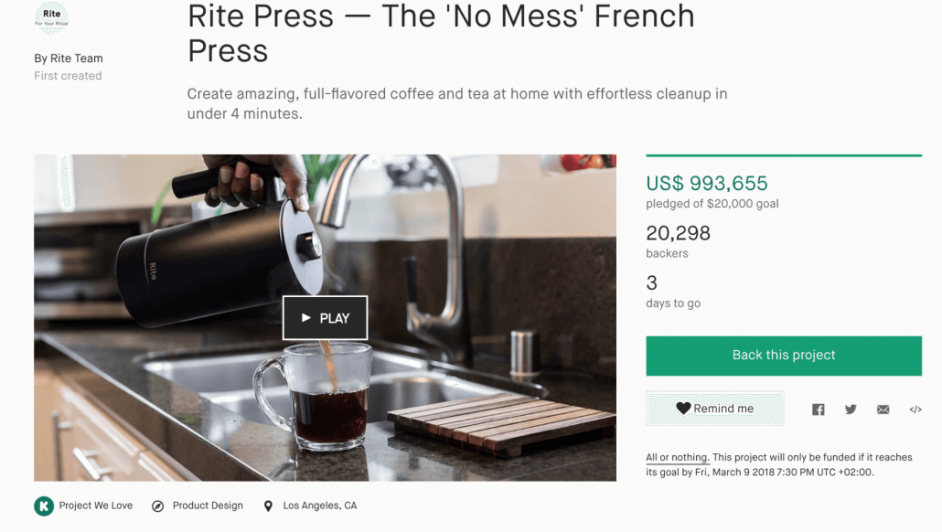 For instance, in the example above, more than 20,000 people have pledged more than $900,000 to support the project.
And there are many more that utilize the power of crowds to get backing.
To use the method effectively, include a section on the site to display how many people have reviewed, shared, or purchased the product.
Testimonials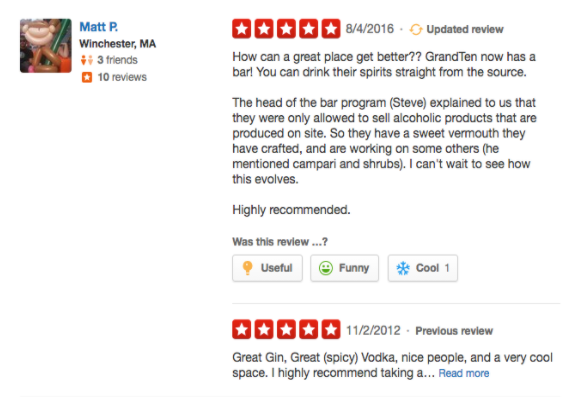 Customer testimonials are one of the most commonly used forms of social proof.
They offer a favorable and direct response to consumers' main question, "Will the purchase solve my problem?"
Unfortunately, many businesses are now using testimonials and a good number of them are falsifying them.
You need to take additional steps to enhance their efficiency.
Here are some tips:
Avoid generic stock images and use only use real photos of your clients.
Prove your testimonial's authenticity by providing a link to the customer's site or email address.
Go for testimonials that relate to your target audience. They are usually more effective when clients can empathize with the author. This is known as implicit egotism. For instance, if you target CEOs of law firms, include a testimonial from a law firm's CEO.
Ditch bundling the testimonials into a separate page; instead, include them in vital areas of your sales funnel.
Wisdom of friends
Feedback from people you do not know is a powerful motivator.
However, people trust and believe their connections and friends even more because they are similar and perhaps even have related tastes.
As such, if a prospect sees that your service or product was used and liked by their fellow tweeters, Facebook friends, or anybody else within their social circles, the dynamite social proof will likely guide their buying decision.
Snapchat is an example of a company that does this well.
It shows users where their peers or friends are located or if they are attending a particular event.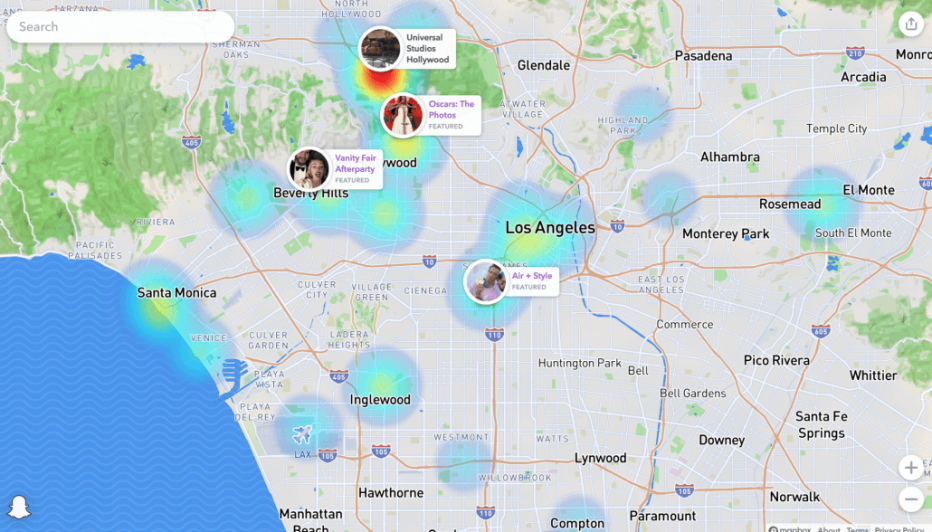 Brands can use this form of social proof by investing in location-based geotags that direct attention to their events.
Social media shares
Social media blends two types of social proof; feedback from trusted peers and customer testimonials.
This is an excellent combination for boosting sales.
Customers referred by peers on social media generate a lifetime value of up to 100% more than clients coming from other platforms.
Social share buttons also offer a good way to showcase your content's popularity and encourage further sharing.
Nonetheless, avoid promoting or publishing unpopular or valueless content.
Content that has zero shares or likes can work as negative social proof.
Examples of social proof
Case studies
In-depth and data-driven analysis of a service or product you offered a customer.
Use this approach if you are selling B2B software, heavy machinery equipment, or agency services.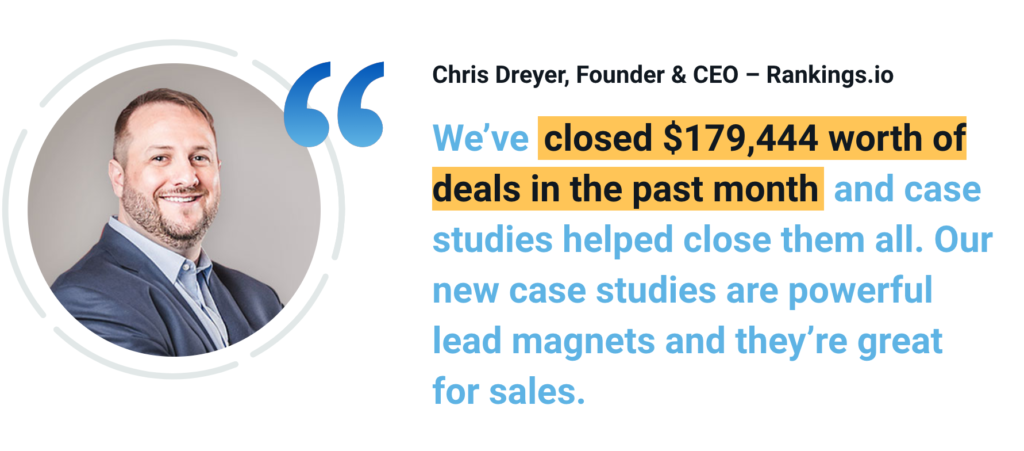 Testimonials
Short and straightforward recommendations from happy or returning customers are also great.
You can use them on your landing page.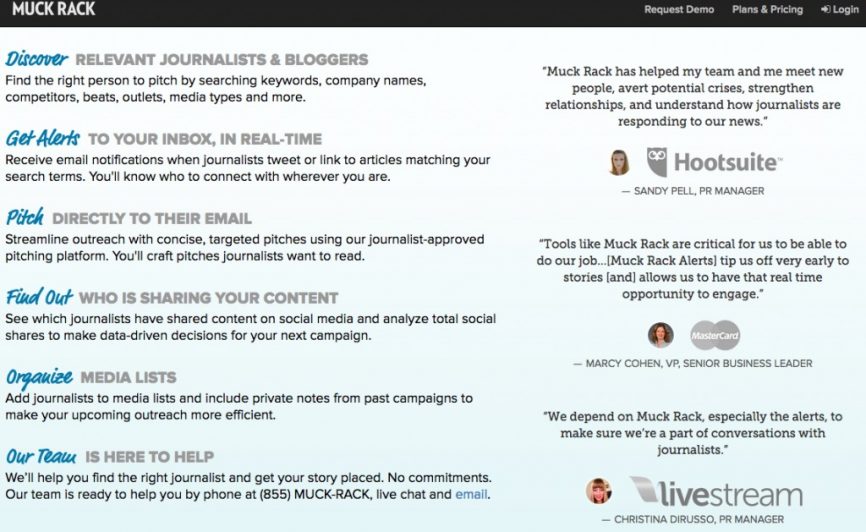 Don't forget to legitimize the testimonials by using the picture name and company of the customer.
This will give your service or product credibility.
Reviews
Use reviews for products or services that are technical or in sectors that are highly competitive or crowded.
Don't forget to check review forums such as Google and Yelp to track your brand's being said.

Social media
Recommendations from customers or brand ambassadors in the form of Instagram comments, Facebook posts, and tweets.
Save anything good people say about your service or product through social media.
This form of social proof is ideal for B2C companies.
Social Media Examiner used this type of social proof on their landing page to showcase the number of people that are talking about the event throughout the year.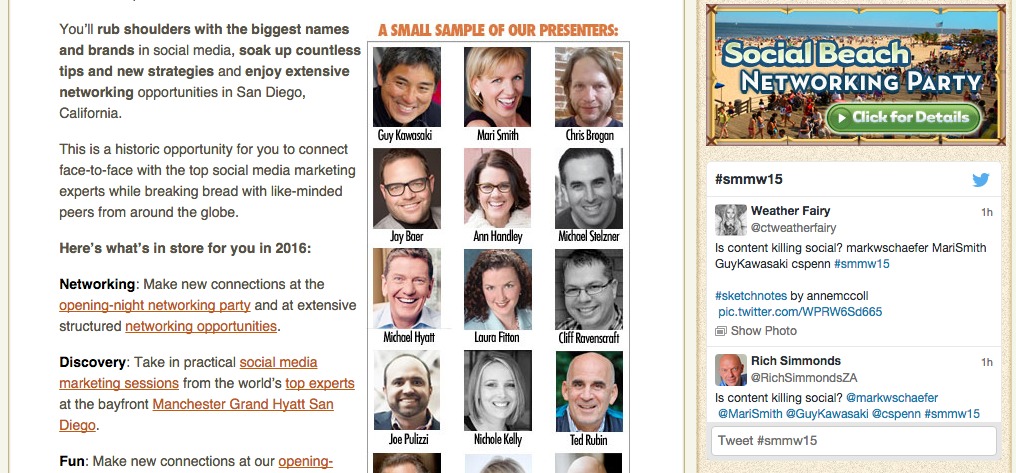 How to increase leads
Use keywords with transactional intent
Keywords with transactional intent are golden for marketers who are interested in the moment.
A lead using phrases that include product names in combination with buying words such as shipping, discount, coupon, or by are ready to buy.
So, develop landing pages or purchase PPC ads around terms with transactional intent if you want good returns.
Don't know how to identify a user's intent?
You can use BiQ's Keyword Intelligence to check the keyword's intent.
Let's say you want to know the searcher's intent when searching for "content marketing."

Type them into the keyword tool.
It will show you the estimated keyword intent percentages based on the total number of related keywords.
Create relevant content
Anybody can create content to fill the internet and attract Google's attention.
What differentiates the content is relevancy.
Great, useful, and relevant content will not only make you visible but also help you convert prospects into real customers.
You can use tools such as BiQ's Content Intelligence to understand what is useful to cover a topic.
For example, if you're writing about "unrealistic standards," running a Wordscope analysis can get you similar keywords like "media standards trust," "what is media ethics," and so on.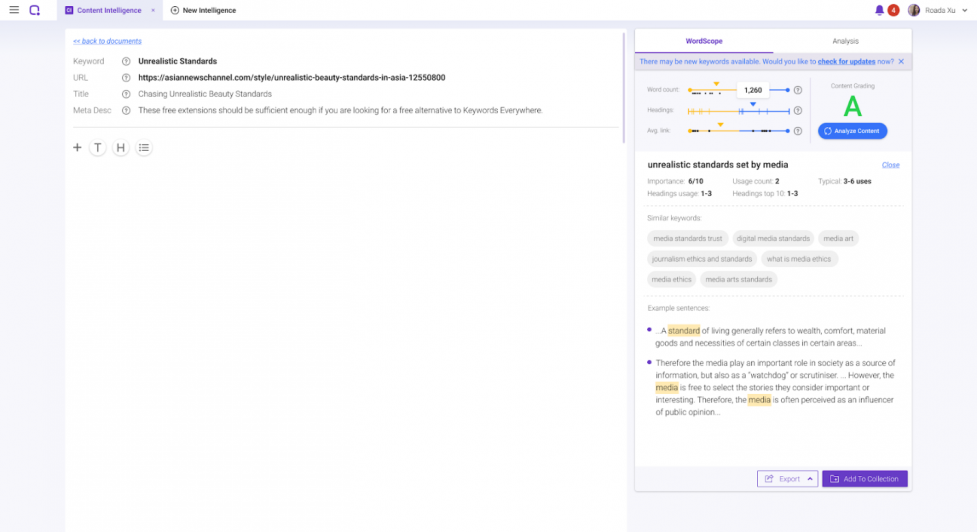 In other words, you can't hope to satisfy searchers who are looking for unrealistic standards without writing about these similar keywords.
You can also make use of the keywords to craft your outline!
Email marketing
Over 70 percent of millennials today prefer receiving business information through email.
This shows who popular emails are among users of different ages.
Here are email marketing best practices that can double your leads:
Shorten the content and make it precise.
Grab attention with catchy subject lines.
Keep your email list updated and clean.
Link your emails to landing pages.
Mention clear call-to-action.
Optimize emails for mobile.
Conclusion
According to Nielsen, word-of-mouth reviews are still the most trusted form of advertising at 84%.
This is followed by advertising on branded sites at 69%, then consumer opinions posted online at 68%.
This shows how social proof is effective at converting leads.
What types of social proof have you used that's been successful?