Are you looking for social media marketing tips to level up your social media presence? Here are 20 marketing tips for marketers to help increase brand presence and engagement.
Are you looking for social media marketing tips to level up your social media presence? Here are 20 marketing tips for marketers to help increase brand presence and engagement.
With almost half of the world's population on social networks, it is vital for all types of businesses, both new and established, to invest in social media marketing.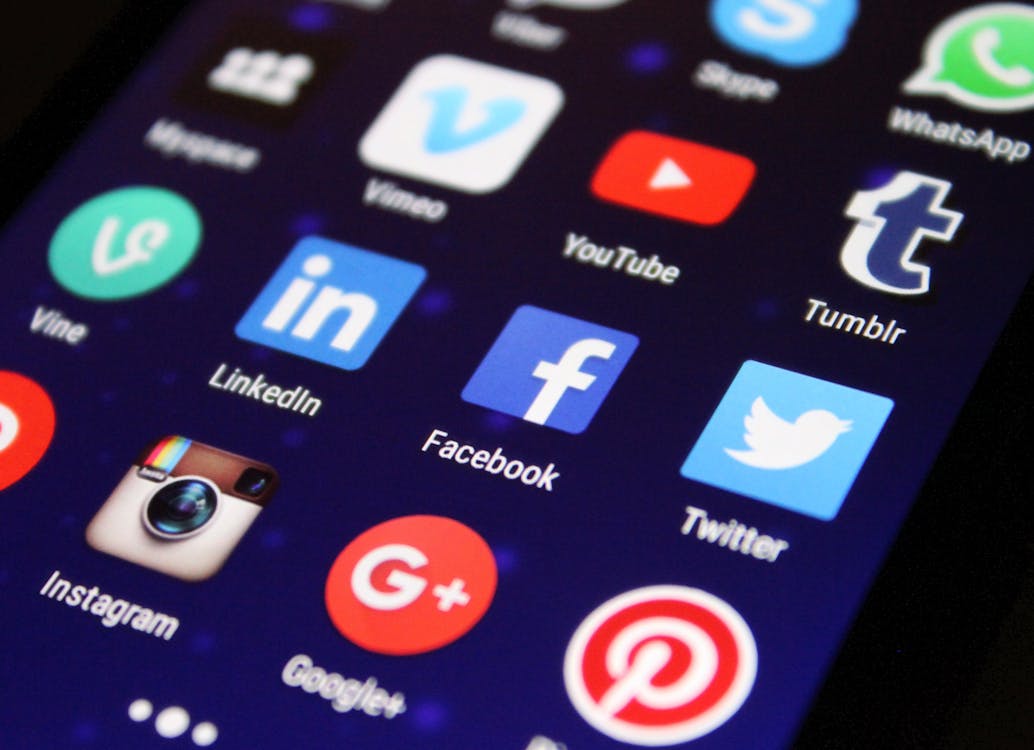 Failing to include this strategy in your marketing campaign is a sure way to miss out on new leads and building relationships with your customers.
It can seem challenging to start a social media marketing campaign because many platforms are available to you.
However, this should not concern you. If you follow the right approach, social networks can help you connect with people and grow your brand organically.
Here are some useful marketing tips for social media that can help you improve your business.
Social Media Marketing Tips You Can Use
1. Start with a Plan
Having specific, measurable, and realistic plans is essential if you want to succeed in social media marketing. If you don't know what you want, it is almost impossible to get it.
Moreover, you cannot gauge your progress and adjust your strategy if you don't set goals from the start.
When creating a plan, ensure that it aligns with your overall business goals. More importantly, remember to write down your objectives.
A study by LinkedIn shows that you are 30% more likely to succeed if you write your goals on paper. 
2. Decide which Platforms are Right for You
It can be tempting to join multiple social channels to expand your reach. However, this is not a wise approach. Instead, you should focus on the few that benefit your business.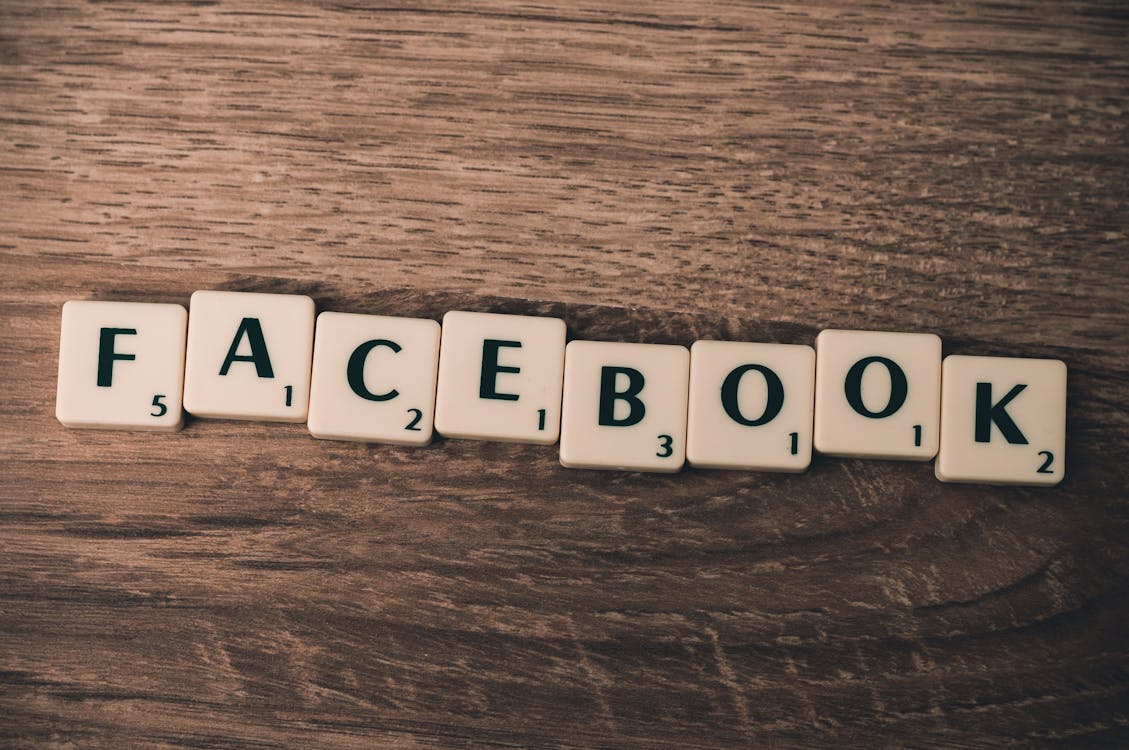 Facebook remains the world's most widely used social media platform, followed by Youtube and Whatsapp.
But it's good to bear in mind that different countries have different social media platform preferences.
Here are a few questions you need to answer before deciding which platforms to use:
Does my target audience use that social media platform?
Does the social media platform fit my brand image?
How many social media platforms can I manage at once?
Remember that quality matters than quantity. Posting substandard content can hurt your business. Ensure that you choose platforms that align with your business objectives and appeal to your target audience.
3. Research and Learn about Your Audience
Once you create a plan and identify the right platforms to use, the next step is knowing more about your audience. Without their support, you cannot have a successful social media marketing campaign.
If you want to create posts that are valuable and relevant to your audience, you need to know what they like. The best way to do this is by developing a buyer persona.
Buyer personas help you provide the best solution for your target audience. 
After developing a persona, use the following to guide you in creating content that appeals to your target audience.
Collect Customer Reviews – knowing the opinions of your previous and existing clients is important in content creation. It also shows you the type of people you need to target in your marketing campaign.
Note Down Pain Points – what problems do your products and services solve? Are they relevant to your customers? By answering these questions, you showcase your company's worth to your audience.
Survey Customer Support – talk to the people who interact with your clients frequently. What questions do they encounter more often? Knowing this information can help you create appealing content.
4. Create Relevant Social Media Content
It is vital to create content that is valuable and relevant to your target audience. This keeps them engaged and encourages them to purchase from you.
While posting quality content can seem challenging, it becomes easier if you know what your target audience wants. This underlines the importance of research. Also, make sure that the posts align with your business goals.
BiQ's Keyword Intelligence has a great keyword analyzer feature that allows you to uncover what your target audience really wants.
Let's say you want to know what type of content you should write on 'social media marketing.' The tool will let you know what's the intent behind the keyword.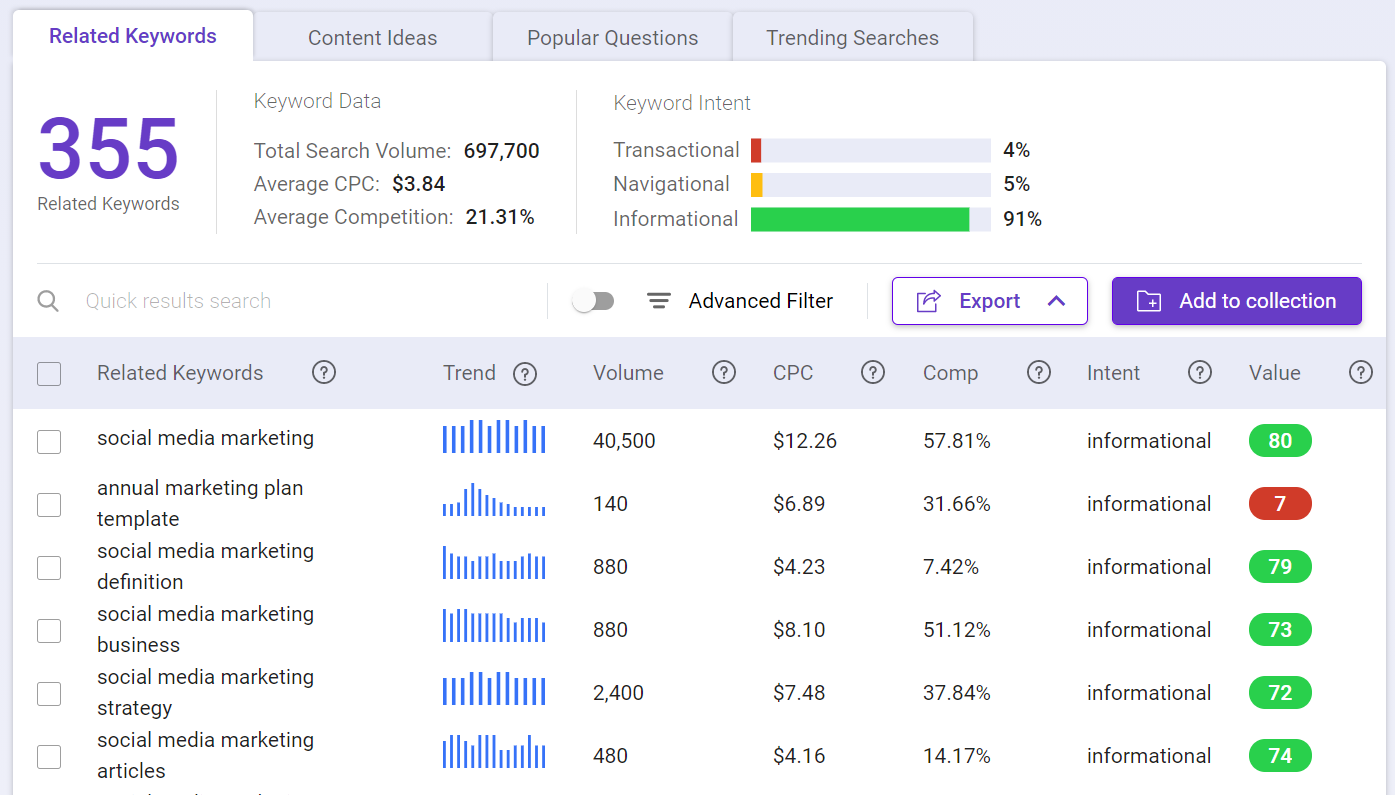 In this case, searchers are interested in looking for more information.

You should provide valuable and useful information to the readers such as a how-to guide, checklist, or template.
The other two keyword intent types are navigational and transactional. Navigational means the searchers want to find a specific website, while transactional means they are ready to make a purchase.
You can try out BiQ's Keyword Intelligence's keyword analyzer feature with free access.
If you feel like you are running out of content ideas for your brand's social feeds, don't fret.
One way to have a steady supply of content ideas is to check out the content ideas in Keyword Intelligence.
How?
Just switch to the Content Ideas tab and scroll through the list of hundreds of content ideas.

The best part?
All keywords come with a set of vital metrics that you can use when deciding which topics you want to focus on.
For example, you can use the search volume to find out if there is a 'demand' for the keyword or phrases. While the trends tell you if the topic emerging. Keep an eye on what's trending to capitalize on it to get engagement.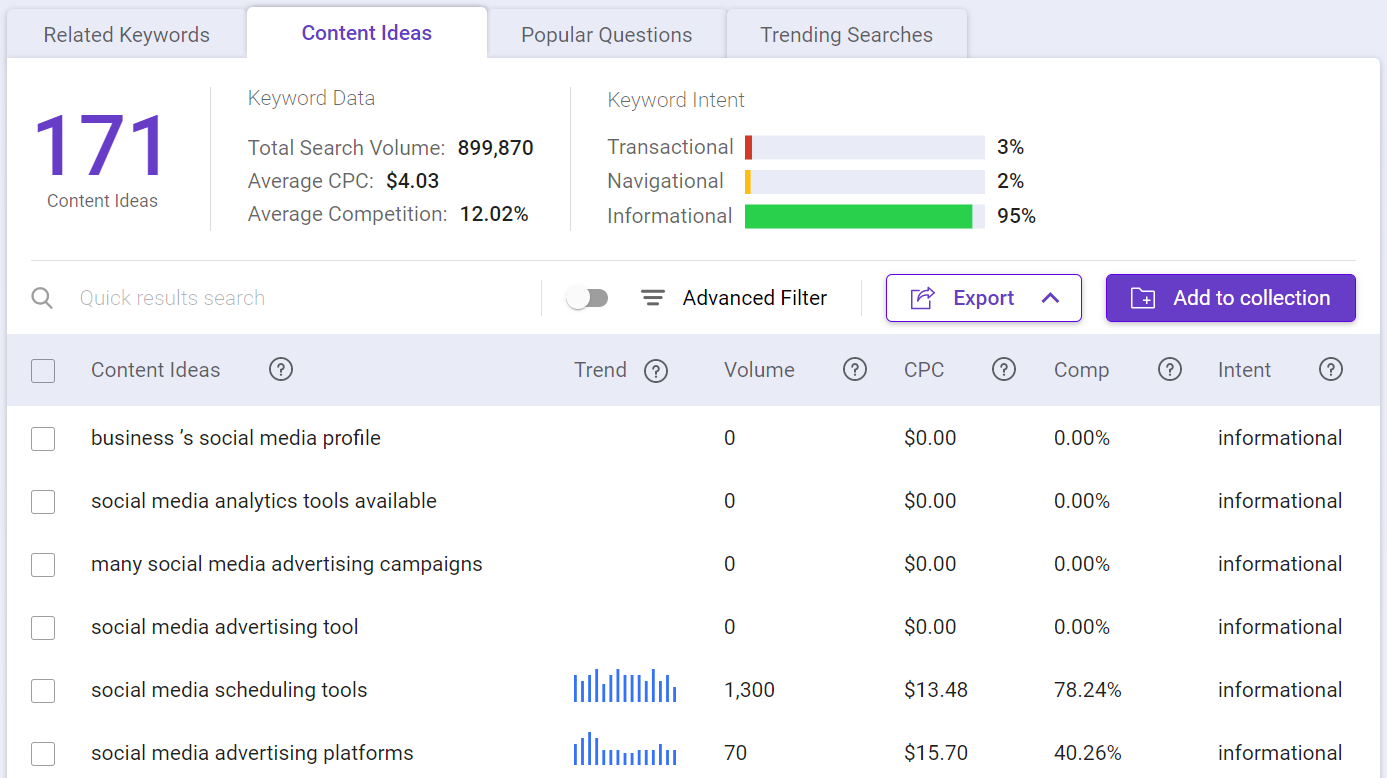 We'll talk more about trending topics in the next social media marketing tips. Read on…
5. Tell a Story
Stories are crucial in convincing your audience to take the desired action. It is the stories that sell, not products and services.
Human beings like stories because they make them feel emotionally attached to your brand. Moreover, they encourage interaction and inspire new ideas.
When creating a story, ensure that it appeals to the broadest audience possible. You can do this by integrating animations and other interactive media.
If you cannot create videos, you can still capture your audience's attention by sharing successive posts as a story. The systematic sharing arouses excitement and makes your story more compelling.
6. Create Attractive Images
Do your social media posts include visual content?
If not, you are losing an excellent opportunity to make your marketing campaign more productive. Visual content is effective in improving your social engagement.
According to Wzyowl, the human mind remembers 80% of what you see and 20% of what you read. The study further states that photos and images are by far the most effective forms of social media posts, beating hashtags, videos, targeted posts, and posts with a limited number of characters.
Additionally, people are more likely to share posts with visual content. This is because they are aesthetically appealing and simpler to understand, especially where complex data is involved.
7. Use the Right Tools for Your Social Media Strategy
Social media tools bring convenience to your marketing campaign.
Imagine having accounts on eight social networks and having to post on each of them twice daily – it would be hectic, wouldn't it? Even worse, you are more likely to post substandard content because of tiredness.
It is useful to invest in automation tools since they simplify your work. For instance, you can schedule your social media posts. This saves you time that you can use to do other useful tasks to promote your business.
8. Take Account of Latest Trends and Changes
As a marketer, it is vital to keep an eye on the latest developments on every social platform. If you notice that any of the trending topics align with your marketing message, ensure that you capitalize on it to increase your engagement.
However, don't rush to any trending topic. Some marketers think that writing about any trend makes them relevant, while it alienates their audience. Avoid doing something because it is working for others without ascertaining if it is relevant to your business.
Check out the Trending Searches in BiQ's Keyword Intelligence. The good thing about Trending Searches is that the information is based directly on what people really search on the search engine.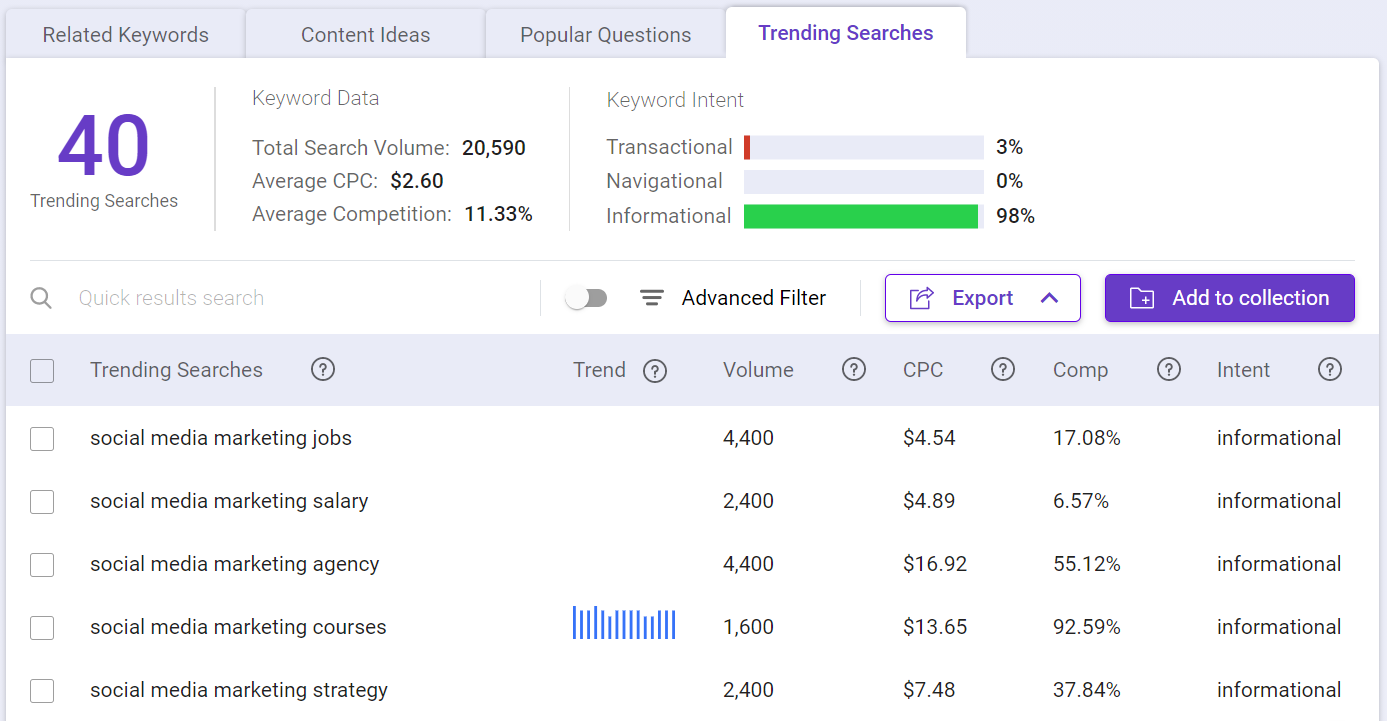 You can also switch to Popular Questions to find questions that people frequently ask. Scroll down and you will see some of the most popular questions related to your keyword.

9. Invest in Video Content
Videos are among the most popular types of social media content.
The introduction of IGTV, Facebook Live, and the increased popularity of YouTube means that internet users are consuming video content more than ever.
Since 2017, video viewership on YouTube has increased by 99%. Over the same period, Facebook has had 258% more video views.
Furthermore, a tweet containing a video gets more engagement than a post with plain text.
Here's a blog post on the 8 effective ways to optimize your Youtube videos and get seen:
Besides increasing your engagement, video content is also favored by the algorithms of platforms like Facebook and LinkedIn. This means that you get more exposure when you post videos than those who post plain text.
10. A/B Test Your Content
A/B testing, also known as split testing, is a strategy that involves creating different types of content and sending them to your target audience to see which generates a better response.
Although it is mostly used on landing and sales pages, you can use this tactic on social media posts. Instead of publishing a post once, consider using varying titles and posting it multiple times. This strategy is smart because people react differently to each post.
Here are some of the few things you can A/B test:
Text
Visuals
Headline and link preview
Hashtags
Time or day of post
11. Interact with Your Audience
If you are not interacting with your audience, you are not likely to succeed in your social media marketing campaign.
The primary objective of marketing is to expand your reach. The best way to do it is by interacting with your followers. By doing this, you encourage them to purchase your products and services.
Studies show that 73.3% of consumers purchase products and services because of social media. This is because these channels allow businesses to connect to brands in a unique way.
Some of the ways you can interact with your audience include joining relevant Facebook groups, replying to tweets, and being active on your Facebook business page.
12. Use Hashtags Appropriately
Hashtags are useful for organizing your social media posts.
When you click on a particular hashtag, you get instant access to specific content. For this reason, they can help you start conversations and interact with your followers.
Many marketers are unaware that excessive use of hashtags hurts their social media marketing campaigns.
Too many hashtags can be a nuisance to your followers and prompt them to leave for competitors. To avoid this, here's a tip for marketers, never use more than three hashtags on a single post. 
13. Monitor Any Brand Mentions
Monitoring brand mentions on social media is vital for several reasons. It allows you to interact with your audience effectively, lets you know and stop a potential reputation crisis, and enables you to measure the effectiveness of your marketing campaign.
While Twitter has a mentions tab and Facebook has a notifications button, it can be challenging to track your mentions if you have multiple social media accounts. This is why experts recommend getting a specialized tool for monitoring all mentions across various social networks. Luckily, most of the automation tools support this feature.
For example, Hootsuite allows you to see who's talking about your brand in different social media accounts.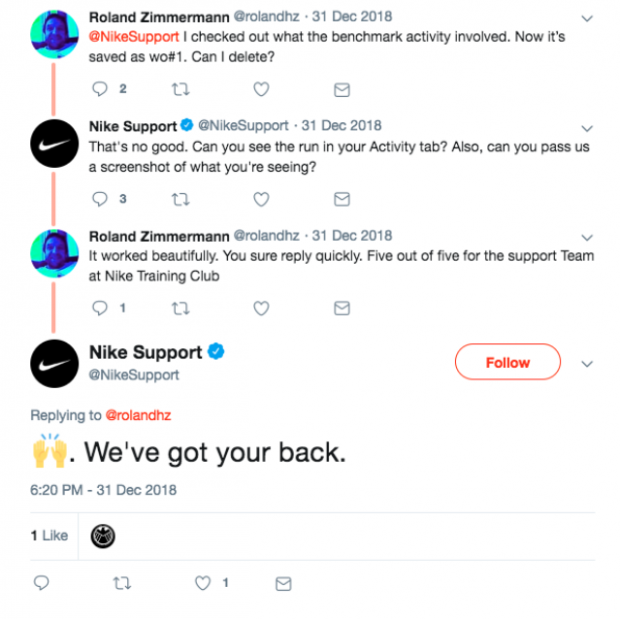 14. Schedule and Automate Your Content
Regardless of the strategy you use, you cannot succeed in social media marketing without a plan. Scheduling and automating your posts is a crucial aspect of this planning.
Most social media tools have inbuilt organizers that enable you to schedule and publish your content timely and efficiently.
Scheduling can also streamline how you distribute your content, improve team collaboration, and give a detailed understanding of what is working and what's not.
HootSuite is one of the cool social media tools that can help you automate your social content. 
A free plan allows you to schedule up to 30 posts, while the paid plan offers unlimited scheduling.
15. Track and Refine Your Performance
You must track and measure the progress of your social media marketing campaign to see if it is worth the effort.
According to Forbes, more than 40% of businesses don't track their social media ROI entirely. This makes it difficult to know whether their strategies are working.
The first step to measuring the effectiveness of your efforts is to identify the metrics that are relevant to your brand. Some of these include YouTube views, replies, and comments on Facebook, retweets and mentions on Twitter, etc.
It would help if you track these metrics weekly or monthly to know when you need to modify your strategy.
16. Respond to Your Reviews
Ensure that your social media marketing strategy includes replying to reviews posted by your audience.
Prompt responses show that you care about your clients' opinions and can make prospects and existing customers become emotionally attached to your brand.
Even if it is just a response to the comment, your audience will definitely love your brand if you do so.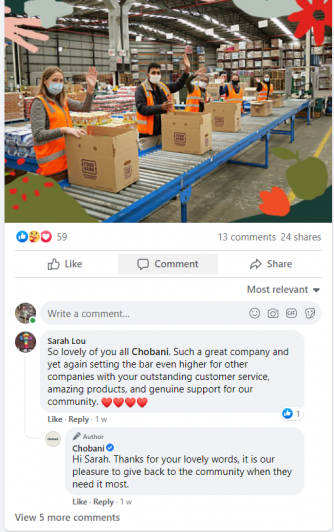 17. Post at Optimal Times
Despite their massive popularity, the biggest problem with social networks is that users are spread across vast time zones and log in at different times of the day.
For instance, a person in China can fail to see a tweet on their timeline if somebody posts it in the US at day.
Finding the optimal time for posting is critical, as it can boost your social media traffic by up to 39%. A platform's demographics affect the best time for posting. For example, the best time to post on LinkedIn is between 9 a.m. to 5 p.m. since most of its users are professionals. Platforms like Instagram and Pinterest tend to get more visitors after work and during weekends.
18. Cross-promote Your Social Media Channels
Cross-promotion is a marketing tactic that expands your reach.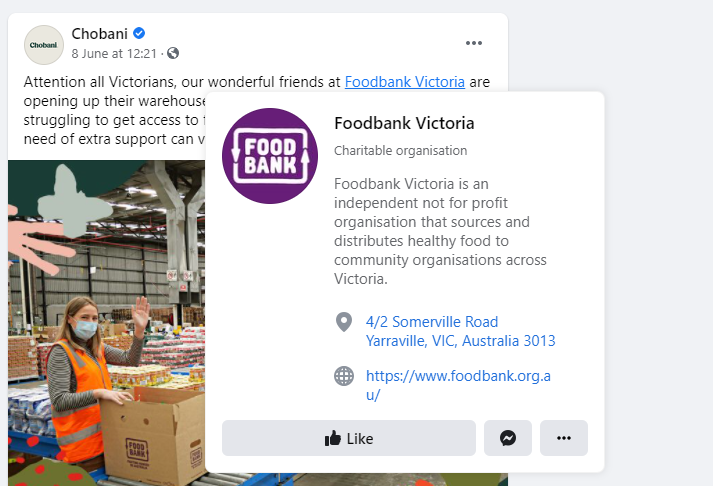 In a social media marketing context, it means that you post similar content across various social networks. Besides exposing you to a broader audience, it ensures that your brand appeals to a larger demographic.
19. Influencer Marketing
An influencer is a person who can convince others to purchase from a particular brand and has a following in a distinct niche. As a business owner, you can leverage this influence to improve your social media marketing campaign.
In fact, 17% of marketers say they will spend over half of their budget on influencer marketing:
When hiring an influencer, go for an individual who is an expert at what they do. They might not have a million followers, but if they are an authority in your niche, they will have a positive impact on your business.
It is worth noting that the audience brought in by an influencer doesn't always care about your brand. This means that you can lose them if you don't work well with the influencer.
20. Research Your Competitors
Like other business strategies, it is essential to research your competition before engaging in social media marketing. By doing this, you know their shortcomings, and you can better your campaign to win more customers.
First, you need to know who are your competitors and which platforms they use. The easiest way to find your competitors is by searching the keywords your target audience use to find you in the search engine.
For example, if you are selling essential oil, you could search for "essential oil" or "best essential oil brands".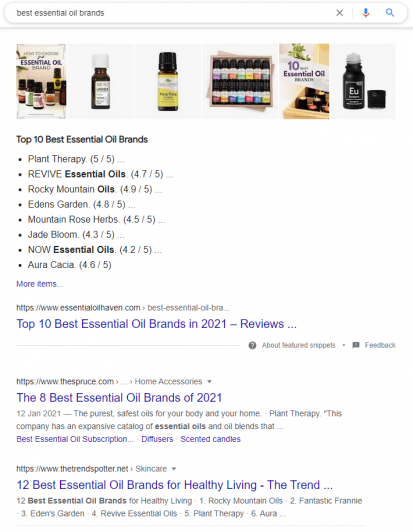 You may skip the big name such as WebMD or Wikipedia. In the example above, YoungLiving and doTERRA.
The next step would be to identify if they are active on which social media platforms. Then, go through them their social media platforms to see basics like the number of followers, what are the content type that has many engagements, and so on.
Maximize Your Visibility With The Marketing Tips For Social Media
Social media marketing is a must-have strategy in your overall marketing campaign.
I hope that the social media marketing tips help you improve your business. That said, they are not cast in stone, and you can adjust them to suit your needs.