Learn how to become a successful content marketer with these 9 simple steps.
A content marketer is a master of many disciplines.
Today, customers are inundated by more marketing messages than ever – more than 2,900, to be exact. This creates an environment where there is attention scarcity, challenging marketers to produce content that won't get lost in the static.
An effective content marketing strategy places your business is a thought leader's position, building brand awareness as you inform and educate your audience.
The best thing about content marketing? Any business – small or large – can set up a successful content marketing campaign. And that would take well-executed planning and execution. Most importantly, it requires a content marketer to execute them.
To become a successful content marketer, there are a few skills you need to acquire. But before we go any further, let's see what a content marketer really does.
What Does a Content Marketer Do?
What is a content marketer, you may ask…
A content marketer is responsible for planning, creating, curating, and sharing the desired content to the prospective audience. Your basic aim as a content marketer should be to deliver the content to make people trust you.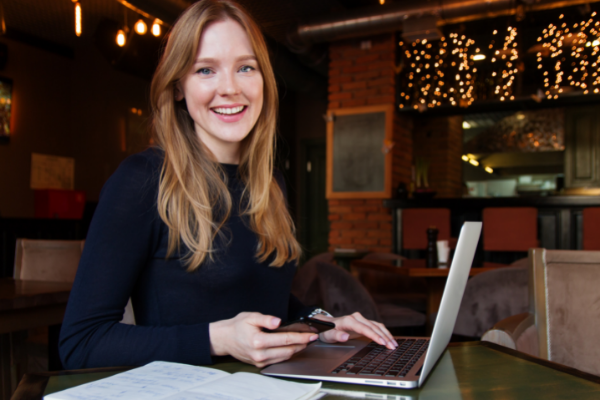 Not only does a steadfast content marketer listen to the audience's needs, but they also become empathetic and put themselves in their shoes. That way, it is much easier to develop worthy content that plays its purpose.
Now let's go through the task of the content marketer.
1. Write, Edit, and Improve the Content
Competent content marketers require diverse skills to develop and publish credible articles. First and foremost, this is a collaborative position that requires one to work in a team. Usually, other partakers in the winning team include marketing reps, SEO dept, content editors, and product designers.
It is crucial to maintain a constant brand voice in each piece. To achieve that, a common style guide within an organization ensures that content created shares a similar style, tone, SEO practices, image selection, and grammar or punctuation preferences.
The main responsibility of a content marketer is to oversee content development for various distribution channels. This includes case studies, blog posts, social media, email campaigns, slides presentations, events, and others.
In the process, they should own these platforms and ensure that they contain compelling content, design, landing pages, and proper navigation. The main idea behind this is to make the company's content easily reachable and digestible by the viewers.
2. Able to Accomplish Extensive Research
This is another vital role of a content marketer in any organization. Apart from conducting conclusive research, content marketers focus on developing a brand unique value proposition while empowering the business identity.
One core subject to research includes priorities of the current and incoming consumers. Then, touch on the challenges encountered by consumers as they seek solutions. That way, it becomes easier for content marketers to convey accurate information to everyone involved. As a result, the entire team strategically plans content and overall strategies according to its needs.
It is important to understand how their product or brand marketing activities affect the conversion process to any organization. It is the role of a content marketer to conduct closed-looped analysis to get the facts right. A closed-looped system is a mechanism or process mainly regulated by constant feedback. This approach eventually refines the reaching out process and conversion of new prospects.
A dependable content marketer also identifies the main objective of content development. Therefore, they plan methods and metrics to measure the success of a particular piece. Then, they proceed to make informative results and reports based on the content performance and engagement.
3. Repurpose Content
Repurposing your content enables content marketers to maximize on them in several ways. The process allows marketers to contact new audiences while sending a consistent and clear message about your company.
Auspiciously, brands regularly take their content pieces through alterations to add value or reformat. Working on a repurposing goal helps content marketers produce efficient content aligned with other promotion efforts.
Taking everything into consideration, there are several things you should avoid when repurposing your content. For example, it is unprofessional to cut and paste the content you posted years down the line. Similarly, rewording an article and trying to make it brand new does not always work out.
While repurposing saves resources and time, be deliberate and strategic about the approach that you use. One key aspect is to select the content to repurpose from your basket appropriately. The trick is to pick the best performing content that exceeded your goals. Settle on the best format to communicate your message.
Depending on where you plan to post, ensure that your option meets your reader's expectations and helps you achieve your goals.
4. Develop editorial calendars
In a busy working environment, editorial calendars effectively help to manage hectic schedules. Simply, they are timetables of content destined to be produced and shared with leads through various channels.
Prior calendar planning is a critical step both in your content relevancy and competence. This means that you understand your audience, what inspires them, and how to motivate them to connect with your brand.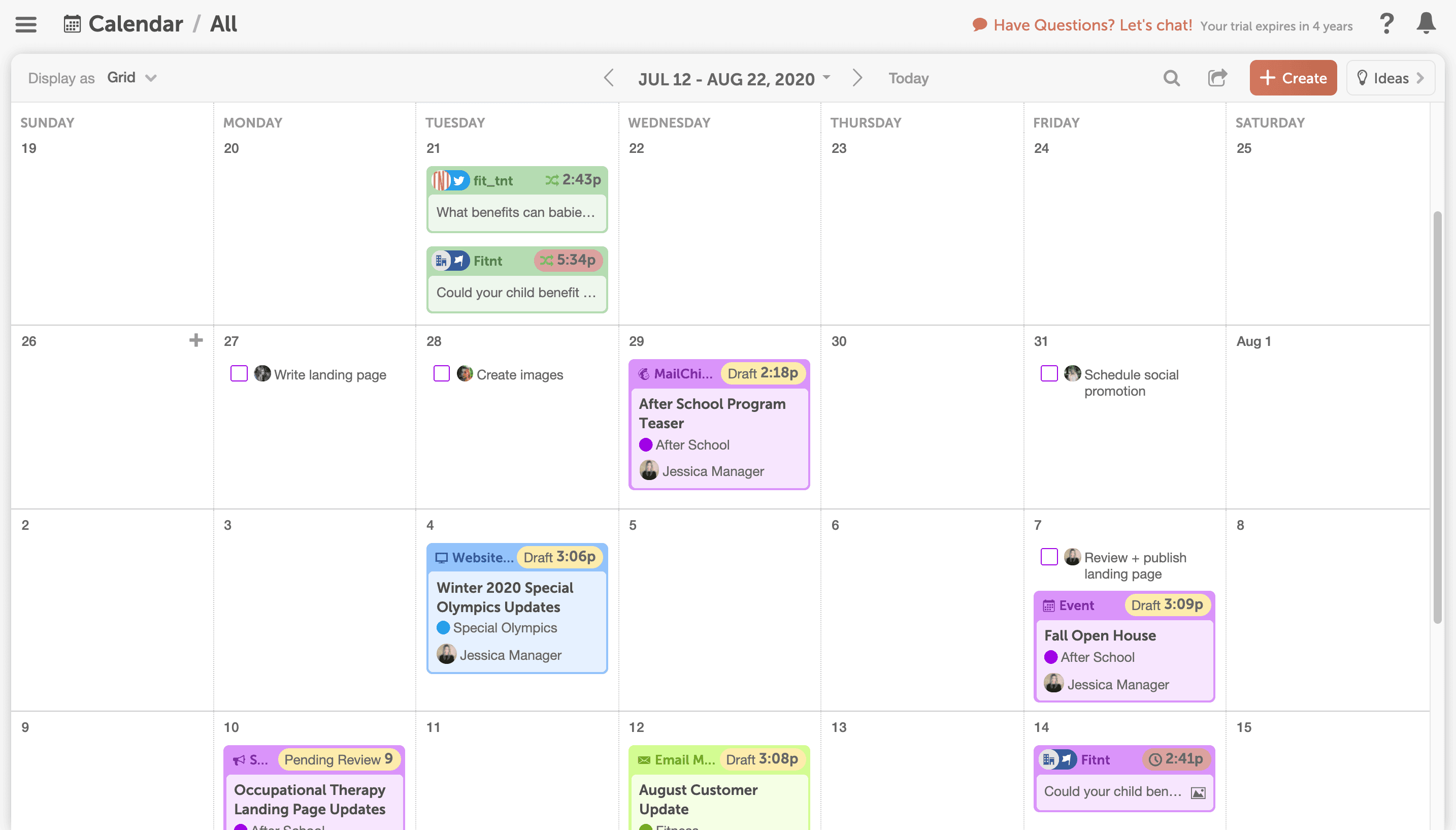 Editorial calendar templates are abundant both digitally and on paper. Paper editorial calendars are more beneficial in the early stages of content marketing as you learn the ropes. However, you may require advanced digital ones for more successful planning.
At the moment, several platforms offer an all-inclusive digital solution. It is now possible to connect your content calendar with social media platforms and a WordPress blog. This significantly helps content marketers to share tasks with team members and communicate at ease.
All in all, editorial calendars keep content ideas and concepts well organized. On the other hand, they empower content marketers to meet deadlines and get more work done perfectly.
5. Hands-on experience on SEO
The success behind efficient SEO optimization includes creating compelling content, crawl accessibility to the site, keyword-optimized and user-friendly site. At their capacity, content marketers boost the growth of the organization's content databases by offering helpful guidance aligned to the brand's interest.
In collaboration with the SEO department, they strive to improve organic SEO performance. Likewise, they concentrate on managing click-through rates, traffic, conversions, on-page/off-page SEO execution, and analysis.
It is also under their jurisdiction to alert the brand on popular keywords and the newest SEO trends. In short, a content marketer acts as a gatekeeper in supporting content concepts that add value to users, the company, and the search engines.
How to be a Content Marketer that Upholds Professionalism
1. Have a Passion for Flawless Writing
Mostly, writers rush through their work in the hope of making more money but, in the process, create unworthy content. Frequently, this results in the publication of work full of errors and unverified information.
To become a pro writer, start by making your piece simple and easy to understand. No one has the time to read through compound words in poor sentence structures. Instead, your audience should instantly grasp your idea with the first read.
In this case, BiQ's Content Intelligence will be of great help to you. It will analyze the content readability.
The content tool also checks your content readability paragraph by paragraph. With the feature, you can easily skim and check for more complex paragraphs and further improve the readability.
After researching your work, create an appealing outline. This is critical in acknowledging where to place a particular topic in your content. Outlines help content marketers to recall the main ideas previously written in the drafts. For that reason, they can deliver superior custom-written work for their audience. 
Here's how you can create your content outline using BiQ's Keyword Intelligence. First, enter your main topic in the keyword research tool.
Go to the Related Keywords tab and sort the list using the volume to show the ideas in most to least searched.
Go through the keyword list and see which keywords are relevant and suitable for your content's subheadings.
Select the keyword and add them to the Collection. It helps you in organizing your content outline.

Here is how it'll look like in the Collection:

Once done with your writing, thoroughly read it through to check for typos, improper punctuation, and grammatical errors. It is common not to perceive these errors as you write, only to spot them during editing. To detect all of them, read through your content twice or try a tool like Grammarly.
It'll definitely help you from making an embarrassing typo or punctuation mistakes.
If you are interested, check out free alternatives to Grammarly premium in our previous post.
2. Social media and SEO literacy
To a great extent, social media marketing has simplified the process of reaching out to the global audience. Plus, it has increased the organization's ability to persuade and influence.
Through an upsurge of social media platforms, you can easily create content through your smartphones and share it with thousands of people. This comes hand in hand with SEO literacy.
Before you embark on your writing journey, you should build up your SEO skills. When you combine that with efficient writing and editing skills, there is a higher chance of attracting your site's right audience.
Remember that SEO is a worthwhile investment for any organization. If you are starting to learn SEO, it may seem so technical and difficult with a lot to learn. And rightly so, because SEO is not an overnight thing but rather a long-term goal.
In this case, you may need BiQ. With the SEO tool in place, it is hassle-free to perform website optimization, competitor analysis, website ranking progress tracking, and more.
Check out our previous article on how you can use BiQ to boost your website ranking.
3. Become more Analytical
For productive content development, perk up your Google analytical skills and web traffic analytics. Companies use Google Analytics to track site activity like bounce rate, session time limit, or quantity of pages viewed.
For example, you can use Google Analytics to find low-traffic pages and later boost them up.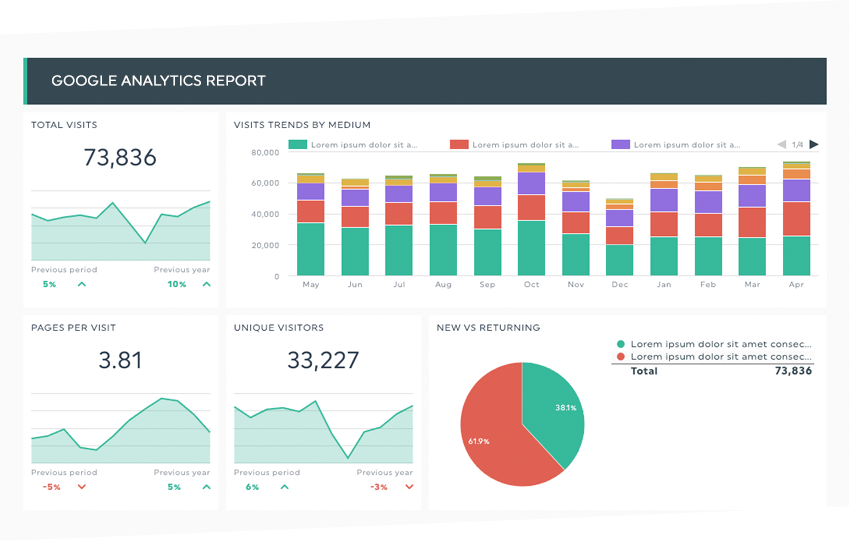 The platform works by inserting JavaScript code on the pages on your site. When visitors view a page on your site, the code conveys a JavaScript file that carries out the tracking for Google Analytics. The main advantage of Google Analytics is that it allows one to track several metrics covering different aspects.
Additionally, it communicates how to improve your site through efficient user experience and digitized marketing strategies. To easily analyze your site traffic, you can incorporate Search Console and Google analytics.
4. Great project Management Skills
Incidentally, most project management skills were never taught in class. Instead, content marketers learn them on the job while trying to beat deadlines. The first step to success is to work on a planned and organized project.
In your plan, set goals, categorize your audience, edit, promote and measure your content success. Set timelines always dictate the content marketing journey. Therefore, work on realistic timelines that work hand in hand with other team members.

Team collaboration is another strong aspect that sparks a healthier and successful working environment.
Most importantly, content marketers strive to achieve quality results. Equally, they positively identify the gaps and challenges experienced throughout the process. This helps content marketers figure out the best solutions and fix the issues before they mess with the entire teamwork effort.
5. Learning coding and design knowledge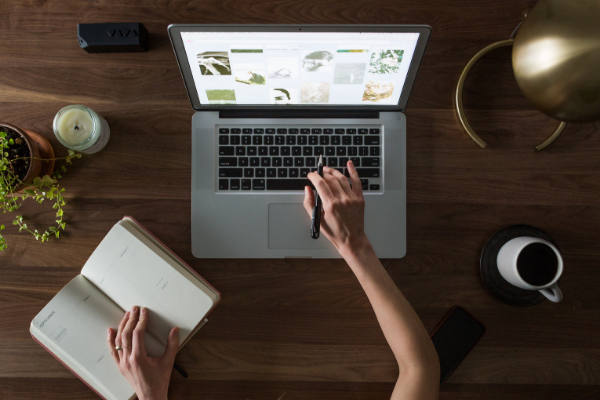 There are various coding languages designed to perform different tasks. The best four languages you should learn are JavaScript, HTML, CSS, and PHP. Few individuals manage to focus on learning all the languages simultaneously.
It is ideal to become conversant with one language before running to the next. Learning a concept does not always translate to prowess. When it comes to coding and design, give it time to sink. Furthermore, the field's complexities require one to approach them with a clear mind and plenty of patience.
Remember that coding remains one of the most intricate subjects to study. However, when you get the knack of it, it is worth all the effort.
6. User and Customer Experience Focused
Most brands struggle on how to create grand marketing strategies while focusing on the user experience. The quickest way to achieve it is to give your audience clarity. In your content, your readers should clearly understand the message you want to pass.
Your followers may not go through the entire piece written. So, ensure that you mention important information briefly and in an easy to scan manner. Always maintain a similar consistency in all your work and give your clients value by offering imperative data or assisting with helping collaborations.
Check out our previous post on how you can optimize user experience for better ranking. 
7. Measuring content's success
Content creation is the beginning of a long process that requires thorough scrutiny. Immediately after writing your content, you should proceed to measure its success. Why is this important? This is because data compiling is crucial for continuous enhancement in an organization.
Use BiQ's Rank Tracking to track and monitor your content's performance.
All it takes is to create a rank tracking profile for your website, and you can keep track of your keyword's daily rankings and its historical data since the day it's added.
Quickly identify your keywords' gains or losses so you can act in response to secure your keyword rankings from being stolen by a competitor or take the chance to boost your keyword rankings further while it's in trend.
BiQ allows you to use an advanced tagging system that helps you group your ranking keywords and pages exactly how you want them and not bound by the page URL.

You can group them according to topics and categories that you want, depending on the campaign type.
This would easily give you a bird' eye view of your ranking data, especially when looking for daily or weekly changes.
This is important to understand what works for your website SEO and actionable data on what to avoid so you can quickly recover your lost rankings.
If you do not notice the results you wish for, alter the status quo. This includes adding a measurement tactic to your marketing scheme. The approach includes adjusting customer service delivery and all the paths leading to customer conversion.
There are several types of measuring metrics. Some of them include user demographics, lead generation, and social media sharing.
8. Attract and convert prospects
After attracting prospects, losing them to a competitor is overly frustrating. Even after putting your best forward, there is always a chance of a rival beating you in the game. Sometimes, you may manage to convert a lead in all steps to lose them in the last stages.
It is tempting to attribute these results to ill luck. However, attracting and converting customers requires the right tactics and tools. The trick is to keep your clients engaged from the beginning. Always ensure that your audience feels like you have their best interests at heart.
Learn more about how you can create a working sales conversion funnel from the bottom to the top of the funnel in our previous post.
Do not depend wholly on sales and marketing. Instead, add the right message, tone, ads, and content. To beat competitors, work on a solid marketing strategy. Note that experts highly recommend the A/B testing of your marketing efforts.
9. Keeping up with the latest trend
It is not always easy to stay on top of the latest marketing trends. After all, with a high increase in digitized strategies, it can get confusing on the best to employ. All in all, sign up for email marketing and regularly update your audience.
Take advantage of any business training chances. Always find out how your competitors are fairing. This is vital in developing an upgraded content likely to convert prospects easily. Stay ahead with the Google alerts and analytical tools. Lastly, embrace an inbound marketing strategy. This is rightly placing your business where your customers can easily find it.
Such an approach transforms an entire organization to become more responsive and receptive to customer's specific needs.
Final thoughts
A proficient content marketer wears different hats around the clock. Their main responsibilities revolve around planning, developing, and sharing worthy content that identifies customer's needs and provides solutions.
The best way to learn content marketing is to start writing – and write consistently. Start creating content, and polish your skills and observe how more experienced marketers work.
Good luck on your journey to becoming a great content marketer!