What is a sales conversion funnel?
The term is used in e-commerce to describe the different stages a buyer goes through to make an actual purchase. The conversion funnel stages are divided into the upper, middle, and lower stages.
The term 'funnel' is used to describe customers' gradual decline as they are guided through these various stages. Dividing the funnel into different stages helps the marketer determine multiple tactics they can use to increase conversions.
Various other terms are used, such as 'top of the funnel' and 'bottom of the funnel' or 'upper tunnel' and 'lower tunnel.' The terms depict the level of understanding that a potential customer has about the product, which eventually affects the website's conversion rate, which is the end goal.
The stages of the conversion rate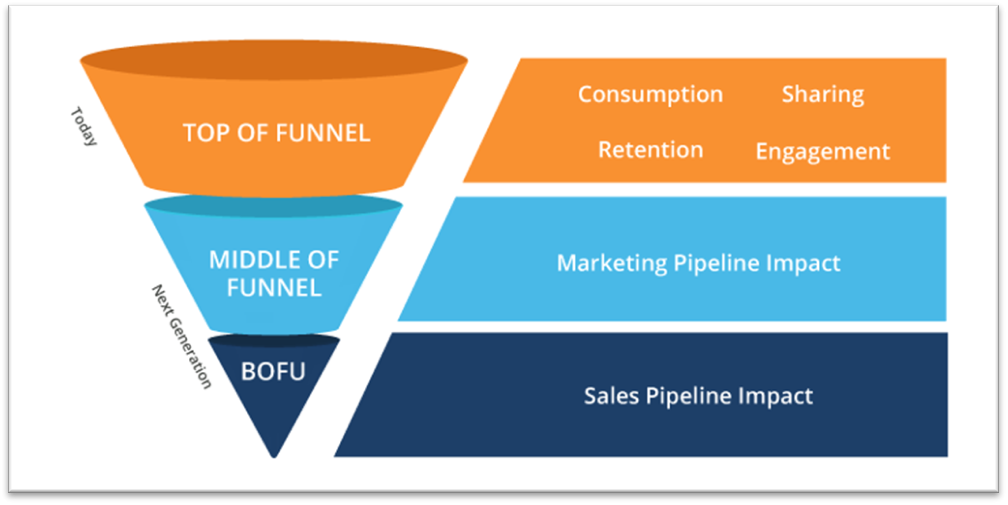 As discussed earlier, the sales conversion funnel has three different stages. These stages play various roles, each in its way. However, the ultimate goal is to influence the highest number of conversions at the end of the conversion funnel marketing strategy.
Top of the funnel/ upper funnel
As a marketer, this first stage is critical since it's where you'll want to acquire as many leads as you can and redirect them to the next step. To gather as many leads as possible, you'll need to apply various content marketing strategies such as PPC (pay-per-click) ads, SEO optimization, etc.
Middle of the funnel/ middle funnel
As a marketer, this is the stage where you'll need to focus on nurturing the leads by providing them with useful information, tips, discounts, and offers where possible. You'll be trying to convince them why they need to choose your product over your competitors.
To get them to this stage, you'll have to follow a rigorous remarketing strategy filled with long-tail keywords related to your products. You need to stay in their minds and keep them interested. You need to keep them on your page for as long as possible.
Try to provide them with legitimate reasons why your brand is reliable and efficient.
Bottom of the funnel/ lower funnel
In this final section, you have to focus on converting the leads and convincing them to buy your products. You could use various strategies to do this, such as presenting them with discounts, offers, warranties, and after-sales services.
You'll also get the opportunity to analyze your sales conversion funnel's metrics. Going through these statistics could help you develop a better strategy for your conversion funnel marketing. You could find out your weak spots and help you get more leads plus more conversions later on.
The marketing funnel can be further divided into four levels, representing the buyer's journey.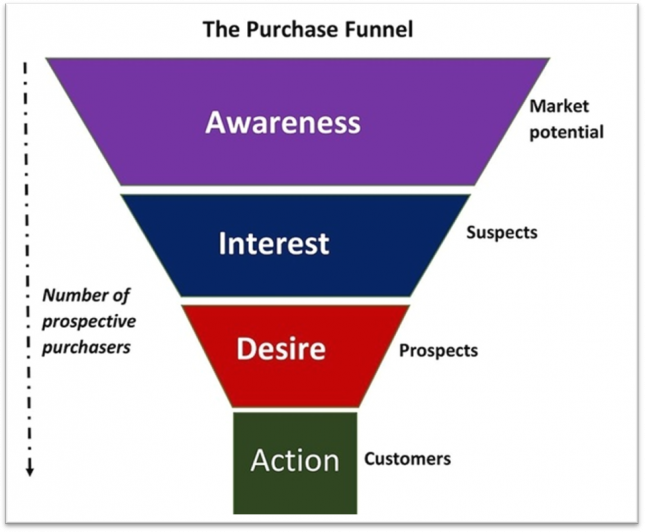 Suppose a user wants to buy a specific product but doesn't know any details, exact needs, or technical requirements. In that case, the first thing they'll do is spend some time analyzing various brands while gathering some information.
They'll try to understand the different brands that sell the same product, what they offer, and if the other products are a good fit for them.
While in this stage, users are more aware of the type of product they want. They'll have gathered some information on various brands, subscribed to email campaigns to get more information about the products.
At this stage, they may disregard brands they think won't provide them with high-value, quality products and gain more interest with brands that have good reviews and are more informative. Use this stage to evoke the user's desire to purchase your product.
After gaining interest in your brand, the user may feel a desire to buy your product; however, they haven't made the actual purchase. You may have a great product, but you'll need to convince them to want to buy the product.
To do this, you may have to offer them after-market sales services, discounts over a certain purchase bracket, offers, etc. By doing this, you give them practical reasons why they should go ahead and purchase the product from your company.
The leads in this stage are highly qualified. Therefore, you need to do everything you can to ensure that they are nurtured to move further down the funnel—tag at their emotions with personalized ads that set you apart from your competitors.
Your leads have been going down the funnel, making small decisions here and there; however, this is their final stage, and it's your ultimate goal to convert them. It would help if you made a simple purchase procedure to make their purchase procedure as efficient as possible.
You'll need to follow through with your promises.
How to create your sales conversion funnel
Each stage in a sales conversion funnel has its impact on the consumer. If you want to make the most conversions, you'll have to have an intimate understanding of these various stages and the best practices you'll need to use for each different stage.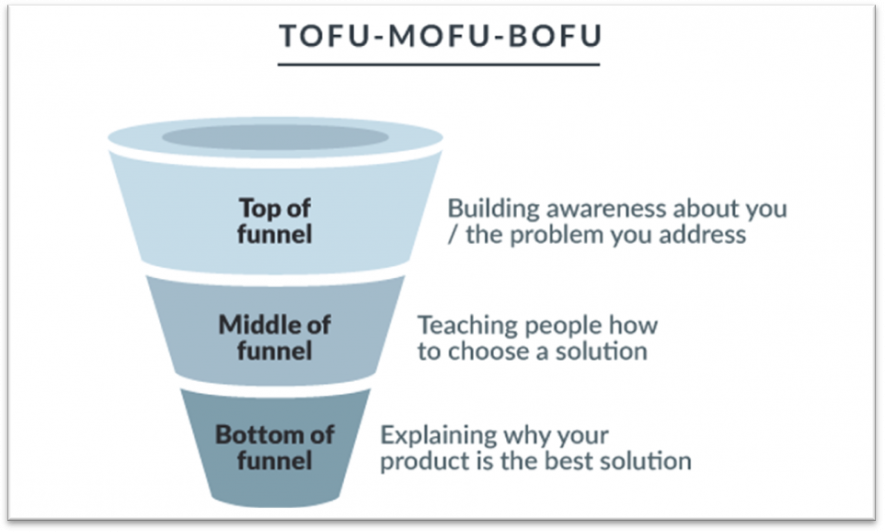 Best practices for a performing sales conversion funnel
Map out your ideal buying process
A customer buying process is how a customer gets to interact with a company as they go through the purchase procedure. It may be hard to comprehend why customers may spend their time browsing through your products and adding them to the cart only to abandon them.
Understanding your customer's buying process is very important. However, you have to be aware that you may not always get it right with every customer. Instead, it would help if you came up with an ideal buying process that's simplified enough to help the customer move seamlessly from point A to B.
Set up conversion goals in google analytics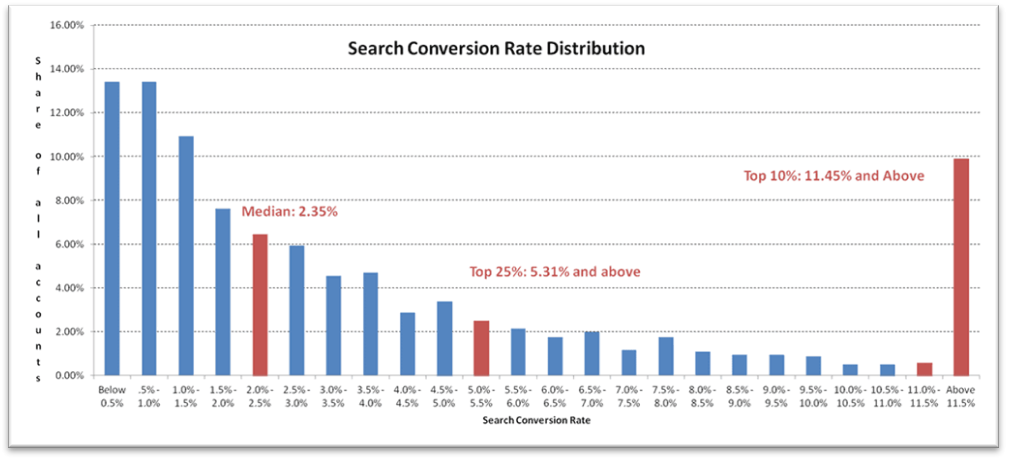 According to Wordstream, the average conversion rates for landing pages were about 2.35 %; however, the top 25 % convert at 5.31 %, while the top 10 % convert at 11.45 % or higher. What could stop you from converting at a higher rate if you wanted? You only need to set a goal and work to achieve it.
You could use Google Analytics to set up various conversion goals that you could then use to gauge your website's performance. You could set up goals different goals metrics like URL destination, visit duration, pages/ visits, events, etc.
You'll need to click on the goal funnel box to get information on the number of leads you lost through each stage. Keep in mind that goal funnels will work if visitors go through individual preset pages.
Create content based on search intent
If you want to convert your audience into leads to guide through the sales conversion funnel, you have to optimize your content to your target audience based on search intent. You could use our BiQ SEO Suite tool for analysis to get a list of keywords with transactional search intent.
You could use BiQ's content intelligence to create SEO friendly content. The content intelligence feature could help you understand the most important things you'll have to cover about your topic and fix critical issues that hurt your ranking.
Content intelligence makes it easier for you to research and find the most relevant keywords. You could also use this tool to analyze your content for reader's sentiment. You could also use BiQ's keyword intelligence to write your content based on your audience's search intent.
For instance, if their search intent was informational, you could use keywords with informational search intent. If the search intent was transactional, you could attach keywords with transactional intent to content meant for actionable purchases.
This way, you'll be funneling in customers from every level of the conversion funnel and ranking higher in each section. Keep in mind that the higher you rank, the better chance you have of getting more leads.
Identify leaks in your conversion funnel marketing.
Losing your leads along conversion funnel stages is normal for marketers. It's not probable that you'll convert 100% of your leads; however, you shouldn't be satisfied with your conversion rates. You could always gain more conversions by plugging in any leaks.
You could use a reverse goal path report, a goal flow report, or a funnel visualization report to determine where your leads may be exiting the conversion funnel most often and find a way to plug those leaks.
Make sure messaging is consistent.
If you want to keep your leads, you'll need to ensure that your messaging is consistent. You shouldn't message them all the time. Instead, you'll have come up with a sufficient timeframe, like once a day, through which you'll employ your remarketing strategy.
Focus on aftersales with automation
Getting your customer to return is harder than generating leads. Your product may be perfect; however, if you do not have good aftersales services, the customer may go somewhere else.
It is understandable that not every client may have the skills to solve issues through the FAQ page, and you may not have enough employees to service all your customers effectively. What's the next best step you could take?
You could use automated after-sales services that mimic conversations and use natural language processing to solve your client's problems. This is the most advanced solution that's available to companies today.
Keep your email campaigns active.
Your marketing doesn't have to involve SEO content alone. You could also use email marketing funnels to convert your leads into paying customers. However, to achieve this, you have you be active and consistent with your email campaigns.
How to optimize your sales conversion funnel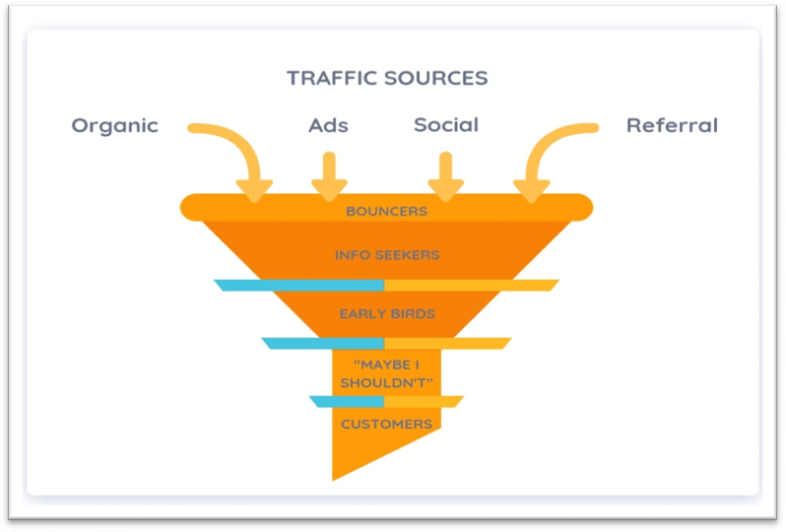 To get optimum results, you have to be aware of what each stage of the sales conversion funnel represents and the tactics you'll have to use to ensure that you get most of your leads flowing to the next level. How do you achieve this?
Track and optimize your sales conversion funnel
Upper funnel optimization
Have a good idea of who your potential buyers are
If you have a business, then the first thing you'll have to do to rake in more sales than you have currently is to get a clear understanding of your buyer. You need to know what motivates them to buy your product, how long you'll have to convince them before making a purchase, etc.
Start by building robust buyer personas before making any significant decisions.
Rank organically or through paid research for essential keywords.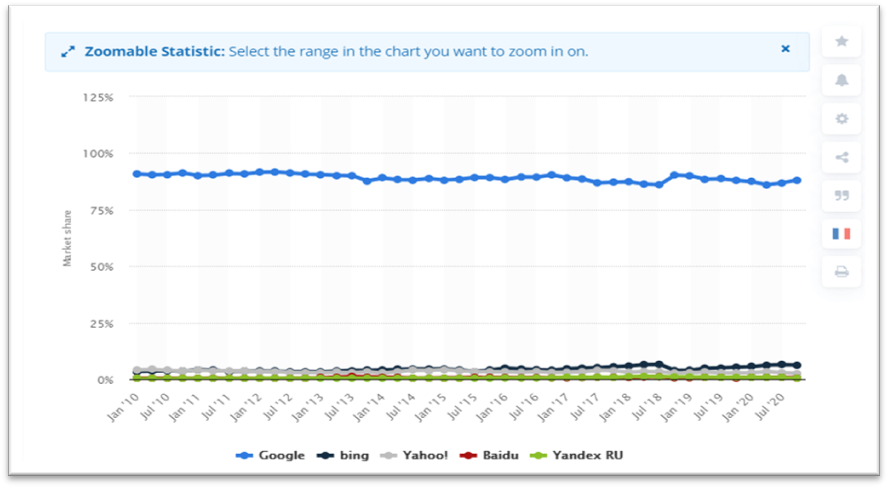 Since 90% of all desktop searches are made via Google, it would be great to rank well. You'll need to rank better than your competitors. To do this, you'll have to get as many high ranking, relevant keywords as you can and incorporate them into your content to help you rank organically.
You could use Google's PPC, pay-per-click to get even more brand exposure; however, you'll have to pay for the advertisements and search for the most relevant keywords. By doing this, you'll get many leads that you can lead down the conversion funnel stages.
Our tool, BiQ's keyword intelligence feature, is one of the best options for finding relevant keywords to add to your content and use in your PPC campaigns. Our tool helps you choose the most relevant keywords by providing you data on various aspects such as keyword value, intent, etc.
Suppose you have a localized company or a company that operates in a particular country. In that case, you can search for localized keywords used in that specific location if you want to rank better organically in said location.
You could use this data to create more targeted content for your target audience for better conversions.
Create unique keyword optimized content
If you want to create great SEO optimized content, you have to research the best keywords relevant to your target audience. You also need to ensure that your content is unique, captivating, and useful to your potential customers if you want maximum leads.
Using social media and viral marketing
Apart from pay per click and organic ranking, you also need to use social media platforms for marketing your content. You could create a following by posting relevant, helpful content and even use a viral marketing strategy to boost your marketing and brand recognition.
Goal: to reach your target audience and market
The goal of the first stage of the conversion funnel is to reach your target audience and market your product. It would help if you chose a strategy that maximizes the number of users you get while at the same time ensuring that they are the right audience for your product.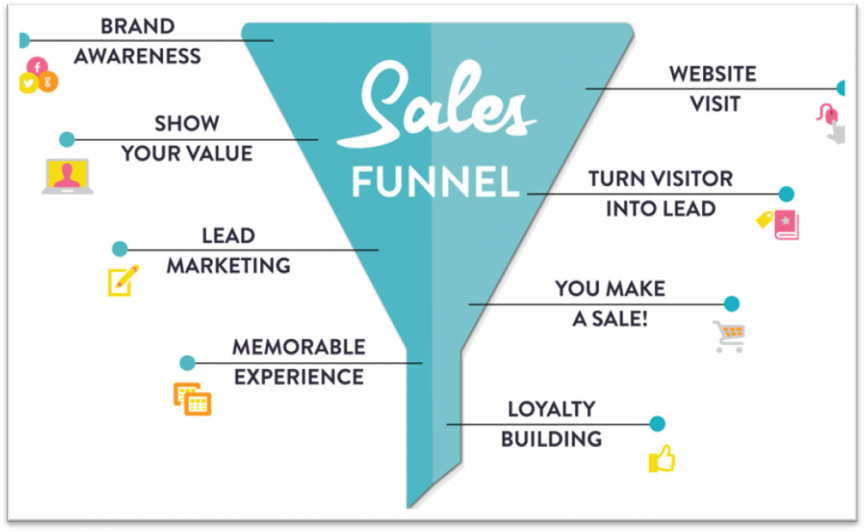 Middle funnel optimization
Branding and advocating your product/ service
The second stage of your conversion funnel marketing strategy deals with branding and advocating for your product. In this stage, the lead will be more interested in your product; however, they may still be considering products from other brands.
You'll have to advocate for your product and convince them why your product is better.
Focus on building your brand
In this stage, you need to convince your leads why they should trust your product over your competitors. You'll need to have a descriptions page, product reviews, FAQ page, community forums, case studies, price comparison, and automated marketing campaigns.
This information should be detailed enough since it will significantly influence your lead's next decision.
Focus on telling potential customers what value your product or service is bringing rather than product features.
At this stage, the lead is well acquainted with the product and knows the product's features. You'll need to appeal to their emotional side rather than their logical side by showing them what the product could do to them. Make the purchase personal and let them choose your product.
Lower funnel optimization
This is the final stage of your conversion funnel; you'll want to split test, track your conversions, experiment with your sales landing page, promotions offer, messaging, retargeting campaigns, etc. You need to get these metrics to help you adjust your conversion funnel for better results.
Create rapport and turn one-time buyers into your brand advocates
You could take advantage of your converted leads and try to turn them into loyal advocates. Brand advocates are people who proactively market your product by word of mouth or through other media platforms.
To influence them into doing this, you could continue your consistency and build rapport through email campaigns and aftersales customer service.
Conclusion
The sales conversion funnel is about services. To get better conversions, you'll have to provide your customers with the best services that serve them well and serve their needs. It would help if you also made the whole process as smooth as possible.
Remember, the happier your customers are, the more likely it is that they'll buy your products.