Marketers today know that inbound marketing strategies are still important to any brand. This article shows you the benefits of inbound marketing and its strategies.
Modern-day marketers will use inbound marketing to draw the attention of customers and increase visibility. Have you done any of these inbound marketing strategies?
Today's consumers want to build relationships with the business that they buy from. "Push" advertising and mass marketing isn't as effective anymore. For this reason, inbound marketing is one of the best approaches to growing your business today.
What is inbound marketing? Inbound marketing is a digital marketing strategy where you focus on attracting a targeted audience by creating valuable content and positive experiences tailored to them.
Through this approach, your potential customers find you through interactions and content that is helpful and relevant, based on their interests and needs. This means you are not interrupting your target audience but helping them through your marketing/sales funnel.
What are the Benefits of Inbound Marketing?
1. Generates Relevant Leads
The greatest benefit of inbound marketing is that it leads your customers to you. However, this is not all. It helps bring the right customers to you and at the right time. Traditional outbound marketing uses tons of resources to reach many people, but just a small percentage of them are high-quality leads.
With inbound marketing, you focus on building relationships with your target audience. With high-quality and useful content and positive experiences all through, your prospects are likely to come where you are.
Before that, you'll need to make sure your keywords and content are relevant before it reaches the right audience. To achieve the highest relevancy on your blog, you can make use of BiQ Keyword Intelligence and BiQ Content Intelligence.

Let's look at how BiQ Keyword Intelligence can help you do exactly that. Just key in your main keyword then choose your preferred location and language.
You will see all keywords come with vital insights such as how many people are searching for the keywords, the searcher's intent, and so on.

If you are unsure which keyword to use, you can sort the keywords based on their value. The higher valued keyword means it can potentially bring more traffic to your website at a lower competition.

And if you are looking to check for relevancy in your content, you may use BiQ Content Intelligence. All you have to do is insert your target keyword and URL to see them.


You may also choose to write your content from scratch and hit the analyze button to see the block-by-block analysis perform!
Prospects looking to purchase, at that time when you present that opportunity, will be researching and will likely come across your valuable content.
At this crucial touchpoint, you can utilize all your assets to get them down your sales funnel. You will also build a relevant email list over time, where you can expand your email marketing strategy.
2. Magnifies Your Brand Position
Today's consumers conduct considerable research and educate themselves before they transact with a brand. As such, pushing your products or service is not enough.
Inbound marketing helps demonstrate value and magnify your brand to something that prospects can recognize. They also know that they can turn to you when they want answers. Offering useful content enhances your brand's position as an expert in its industry.
After weeks of research and contemplation, what do you think your prospects will opt for? Did they encounter a product or service briefly on their feeds or a brand that has offered them lots of valuable insights and education? Nearly all prospects will go with the second option.
3. Increases Trust and Credibility
Inbound marketing is all about offering valuable content as opposed to pushing a sales message. For this reason, your customers will start developing a long-term relationship with your brand. They will start seeing you as a source of guidance and a trusted advisor.
A prospect has a challenge or problem, and they begin to search for an answer. Maybe they encounter one of your blog posts that help them solve that problem. As they use your assets to solve their problems, they become intrigued and continue consuming more of your valuable content.
As more of your content helps them, they trust you. You are an advisor, a mentor, and a friend. When you help potential customers solve their most pressing problems, you are building a positive rapport with them and thus gaining their trust.
4. Cost Efficiency
One would assume that a marketing methodology that focuses on disseminating educational and creative content, developing trust over time, placing the decision-making power in the consumers' hands, and attracting them, would be a very costly effort. Right? It turns out; inbound marketing is way more cost-effective than other methods.
The cost per lead generated through inbound marketing is 60% less on average than those generated by outbound marketing. You only need a few assets, such as a website and a blog, to start generating high-quality leads through inbound marketing.
5. Increases Your Reach and Visibility
One of the great things about inbound marketing is that it levels the playing field. Even small brands can have a wide reach and increased visibility with an effective strategy. When you create valuable content and engage with your prospects through various mediums, you can place yourself in front of a large number of people without disrupting them.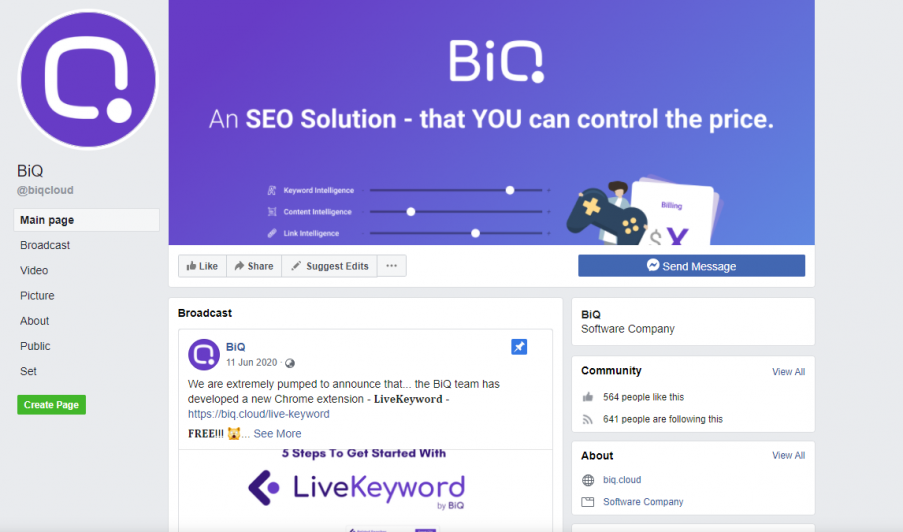 Inbound marketing also involves aspects such as increasing your SEO value and thus increasing your organic visits). This allows you to reach new audiences you otherwise wouldn't reach with traditional outbound marketing.
Inbound Marketing Strategies to Use Today
1. Create a Target Persona
To conduct inbound marketing effectively, you have to understand how your customers make purchasing decisions. Developing a target persona helps you identify the steps consumers take when evaluating your products or services. A target persona is a profile that tells you what your prospects are thinking as they consider their options to tackle a problem that your business resolves.
Without a target persona, you'll be doing directionless marketing acts guessing each step of the way. Many marketing professionals think they know their audience very well. In reality, they have a limited understanding of what the consumers really want.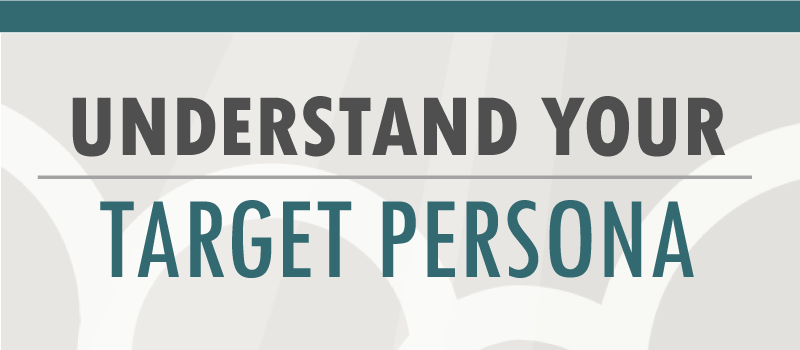 There are many inbound marketing strategies done today but this is one of the important ones that you should pay attention to.
A target persona is not a one-dimensional profile of the customers you need to attract. It is an all-inclusive roadmap of the attitudes, criteria, and concerns that drive prospects to you or a competitor. To create your target persona, you need to answer the following questions:
Do I know my customer's favorable and unfavorable perceptions about consuming my content/ buying my product?
Do I know what triggers my customers to look for a solution to their problems?
Can I state the main factors that my customers/audience use to purchase a product/select a solution?
Do I know the main resources my customers use in every stage of the purchasing process?
Do I understand the barriers/obstacles that prevent my customers from choosing my solution?
To have this insight, you need to conduct in-depth target interviews. This means collecting the data necessary to create your target persona.
Using their own words, you can reveal their concerns, attitudes, and decision-making criteria you have to address to win them over. All in all, your target persona will reveal the following information:
The aspects that trigger your targets to search for solutions
The outcomes or results your targets expects to form the solution
The concerns/attitudes that prevent your targets from buying the solution
The role of the target in the decision and other factors that affect the decision
The key features that the target analyzes while comparing the alternatives
You can now use these crucial target insights to guide your inbound marketing strategy throughout every stage of your sales funnel. Now you can take the guesswork out of sales and marketing.
Note that, creating a target persona is not exactly an easy process. It takes lots of research and commitment. However, the work you'll put towards identifying one or several target personas can be the difference between strong growth and stagnation.
2. Produce Incredible Content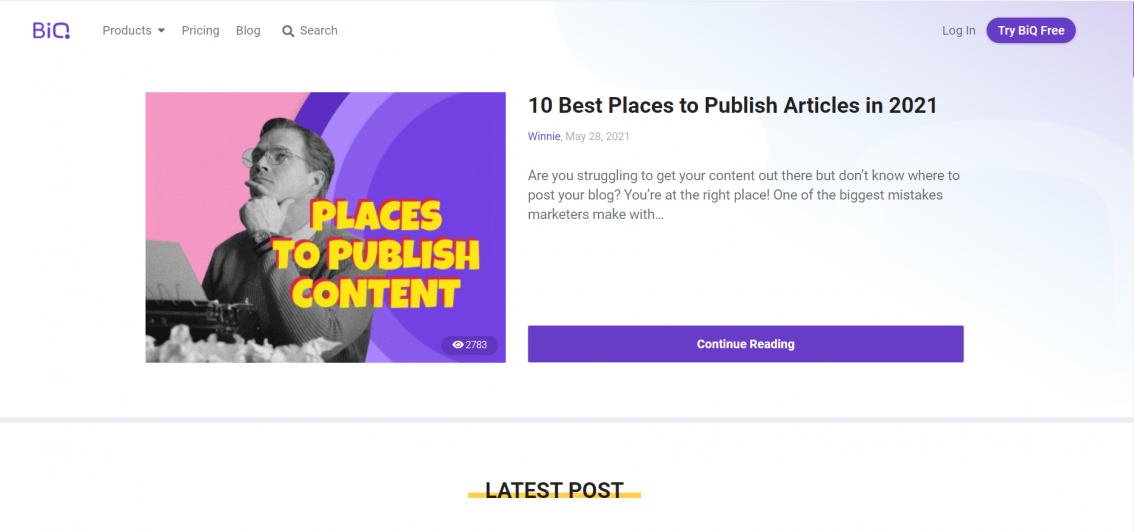 Inbound marketing is all about high-quality content. With incredible content, you can easily attract visitors to your website. Based on your target persona(s), you can publish valuable content at the right time and on the right platform. Then your inbound marketing becomes helpful and relevant to your audience and not interruptive.
You need to answer the following questions to create irresistible content. Who are you targeting with the content? What problems are they looking to resolve? Why is your content good for this particular persona?
Once you have your personas in mind, create your content around their pain points and communication styles. One of the best ways to get your audience hooked to your content is to offer information that answers their pressing questions or solves a problem.
If your content isn't useful, then it's not an inbound marketing asset. Below are some more tips for creating incredible content that drives user traffic:
Come up with strong, attention-grabbing titles/headings.
Write for humans and not search engines.
Use simple and easy-to-understand language.
Format your content properly such that it's easy to read. Segment using headings and subheadings
Incorporate videos and images
Ensure your content is actionable
Be accurate in your sourcing and reporting.
Make continual updates to your blog or website.
Create original and thought-provoking content
3. Start Guest Posting

Guest blogging is among the best inbound marketing strategies. There are plenty of blogs that are willing to accept an in-depth and helpful guest article. Guess blogging offers authority, relevant links, qualified leads, motivated leads, and so much more.
Today's readers may not take you seriously if you blog all by yourself (no matter how knowledgeable you are). According to Social Marketing Writing, 63% of readers perceive blog posts with multiple authors as being more credible. Below are some tips on how you can nail guest blogging:
Research Your Market – Explore and discover the untapped consumer insight in your domain/industry. Always remember that you aren't writing to everyone. You are targeting a select audience with specific needs.
Set Target Goals – You need to set target goals to refine your content and what the reader wants. What do you seek to achieve with your guest posts? An example would be to gather quality leads to nurture through email marketing.
Find the Right Blogs to Write For – Research the blogs related to your industry that have the highest potential for quality backlinks, traffic, and social influence and target these sites.
4. Maximizes Your Results from SEO
Search engines changed the way consumers make purchasing decisions. Consumers search for information and have conversations online to educate themselves on the available options. Search is among the first contact points on the consumer's journey.
As such, the higher you rank on search engines, the better the chances of your target audience coming across you. SEO requires both design and technical elements to better position you on search engine rankings.
To maximize your results from SEO, do not just focus on developing websites that are search engine friendly. You need to make your website better for people. Google rewards websites that have the most useful and relevant information. Below are some SEO best practices you can follow:
Optimize your target keywords for each web page (include in title tags, meta-tags)
You can research your potential target keyword using BiQ's Keyword Intelligence. It allows you to gather data on keyword volume, trends, keyword competition, related keywords, and more.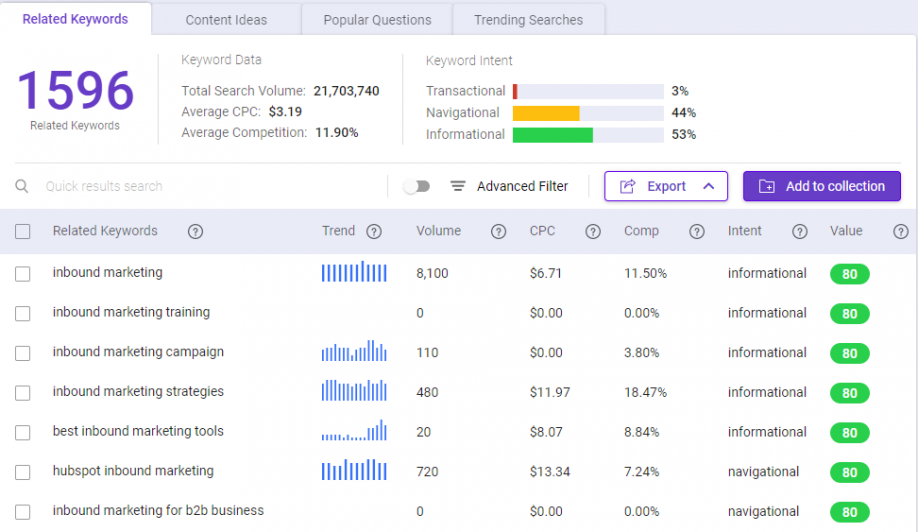 What makes BiQ's Keyword Intelligence stand out from the rest of the keyword research tools on the market is the keyword analyzer feature. It helps you see why someone might be searching for the keyword in the search engine.
With this data, you will be able to plan your content in such a way that meets your users' needs.
If you are unsure which keyword to use, you can sort the keywords based on their value. The higher valued keyword means it can potentially bring more traffic to your website at a lower competition.
Here are other SEO best practices in inbound marketing:
Promote your content to build quality backlinks
Increase your page speed
Ensure your site is mobile-friendly
Use schema markup
5. Get Leads With Free Content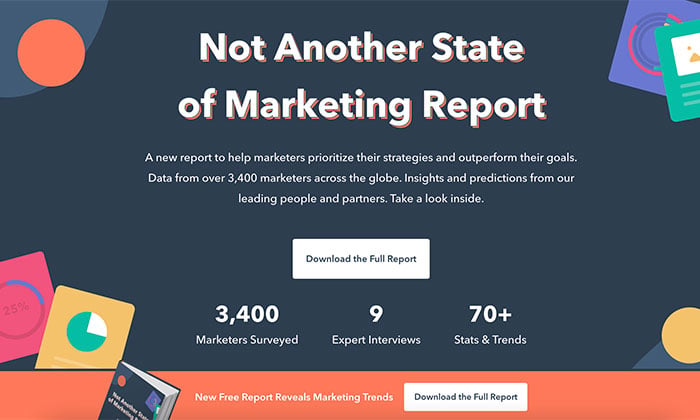 One of the best ways to generate leads is to offer free content in exchange for contact information. Note that you have to make your content offer enticing so that your visitors will want to click on your CTA and access the content.
You have many options when it comes to content offers. While you may want to be creative, you should start with what's proven to work. The best performing content offer formats (that offer the highest visit to lead conversion ratios) include:
Ebooks or guides
Research and reports
Presentations
White papers
Live webinars
Kits
Consultations and demos
6. Start an Influencer Marketing Campaign
Over the best decade, online influencers have become a crucial force in the digital marketing domain. Inbound marketing and influencer marketing go hand in hand perfectly. In 2017, about 86% of marketers said they were utilizing influencers in their inbound marketing plans.
Most consumers today trust influencers more than celebrities and other figures. An influencer marketing campaign will help you reach your audience, is organic, it's engaging, and drives traffic. Target and reach out to the right influencers in your industry. This ensures that your content reaches the right audience.
7. Build Effective Email Campaigns
Email marketing is an essential component of your marketing and sales funnel. Without an effective email marketing campaign, all your inbound marketing efforts and leads that you generate go down the drain. The good news here is that you are sending emails to users who have shown interest in your brand, products, and services.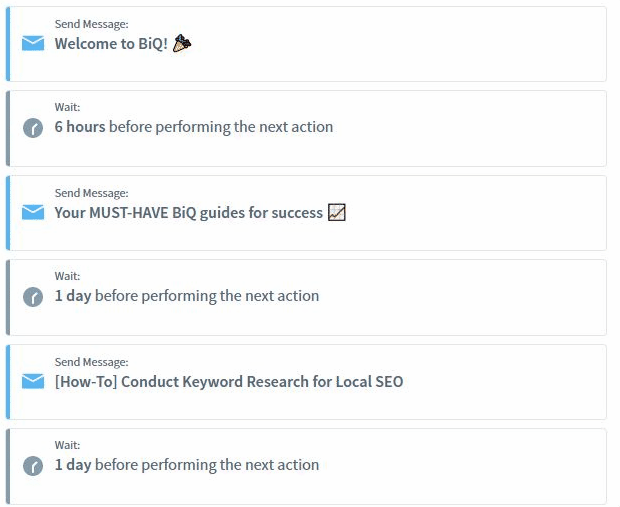 When marketing your email initiatives, always avoid being "spammy." You want to send messages about your business and disseminate useful information, but you must practice moderation with personalization. Below are some tips for an effective inbound email marketing campaign:
Reflect your brand quality and values with every email
Craft intriguing subject lines that interest your audience
Provide value by offering free exclusive content
Consider your audience and time your email appropriately.
Encourage conversion by including strong CTAs.
8. Have A Responsive Website
When it comes to inbound marketing, your website is one of your most valuable assets. This is the asset that will convert prospects into paying customers. A converting website has a responsive design, first and foremost.
Design your website such that users accessing via various devices (desktop or mobile) have a consistent and positive experience. You should also incorporate interactive messages such as Chatbox, Hellobar, and Exit pops and have social media integration.
Finally, design and place your CTAs, forms, and landing pages to speak to your target audience. Ensure you adopt a growth-driven design process. This means you focus on data/analytics to guide your design and drive improvement continuously over time.
Conclusion
An inbound approach to digital marketing will definitely give your brand a competitive edge. There are multiple facets to inbound marketing, and they do pay off. Not just in the financial sense, but by developing strong and long-term relationships with your audience.
Inbound marketing is all about responding to your prospects' needs and questions and thus attracting them to interact with your brand. It's natural, it's organic, and most importantly, it drives results!