Looking for B2B social media strategies that work? This guide outlines the top 8 steps to a winning B2B social media marketing strategy.
Here are 8 essential B2B social media strategies you can apply to your business.
The digital world is growing at the speed of light, especially during the Covid-19 pandemic.

People are spending more and more time online, and you should use it to your advantage and perfect your B2B social media strategies. It will allow you to reach more customers, increase brand awareness and maximize your conversions.

It is no surprise that those companies who do have a strategy are most likely to feel that their social media marketing efforts are successful.

Without a strategy, success or failure is just a matter of luck. That said, you risk all your efforts going to waste.

If you're looking to make a difference in your social media marketing, you've come to the right place.

This guide will walk you through 8 simple B2B social media strategies that will help you grow your business without wasting time and money.

Let's get started!

8 B2B social media strategies
1. Think About it as Person to Person
The most common mistake businesses make in their B2B social media strategies is talking to a crowd of people or a company instead of an individual.

To be successful, you must personalize your content to the right audience as much as possible.

The easiest way to do that is to focus on the individual and create a buyer's persona. The buyer persona is the semi-fictional representation of your customers. It constitutes demographics, behavioral patterns, motivations, and goals.

Basic questions you need to ask when creating a persona are: who is the real decision-maker? What influences them? And on what platform?

To get your audience a little better, you can check your analytics or go to where they are—for instance, Facebook Groups, Reddit, or Quora.

There you can discover what your customers talk about, their questions, and their problems.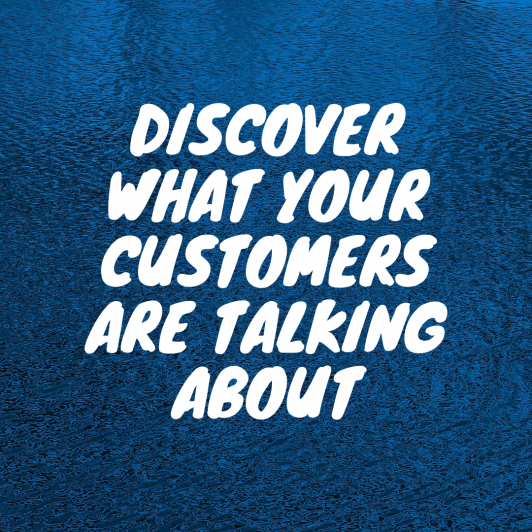 However, there is a better way to find out more about your audience – using BiQ Cloud.

Go to BiQ's Keyword intelligence and type in your business's niche. I'll use "weight loss" for explanatory purposes.

Click on the Popular Questions tab to determine what questions your audience has and what it is interested in.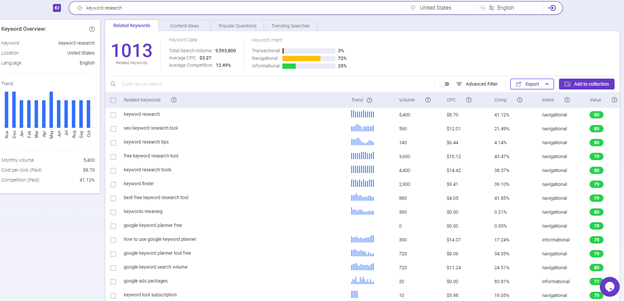 The feature shows questions that searchers frequently ask in the search engine. It's especially useful for figuring out your customer's desires and problems you can help them solve.
After you got that covered, it's time to create a buyer persona. The easiest way to do that is to use Make My Persona from HubSpot.

It's a 7-step process where you start by picking the persona's profile picture and name and finish with the desires, problems, and education.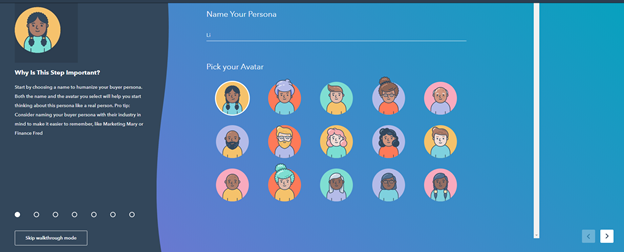 You can create your persona and be finished within a few minutes. After you get that, you can better personalize your content and maximize the results.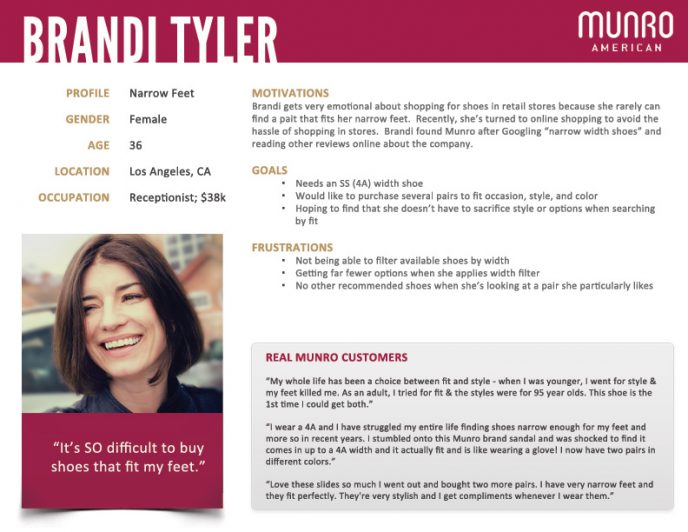 Learn more about how to create a buyer persona in our comprehensive guide.
2. Keep Sharing Relevant Content
A big part of personalization is also posting relevant content your target audience loves.

It's one of the most important things for successful B2B social media strategies. This is mostly because of the two things.

First, we get bombarded by irrelevant content on a day-to-day basis. In fact, did you know that an average person is exposed to up to 5.000 ads a day? It's absolutely crazy.

Second, it is important because of our short attention span.

We live in a fast-paced era where we have no time to do anything. We constantly rush from home to work and back home again. And if we see something irrelevant or boring, we quickly turn it off and move on.

In fact, we're in such a hurry that we are less concentrated than a goldfish.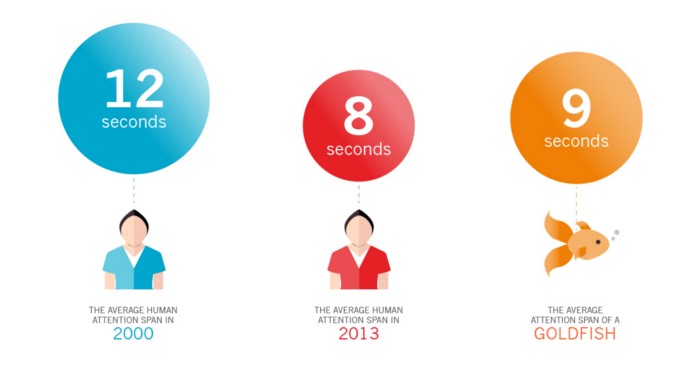 This is also why being relevant and matching customer's intent has become the #1 ranking factor on Google.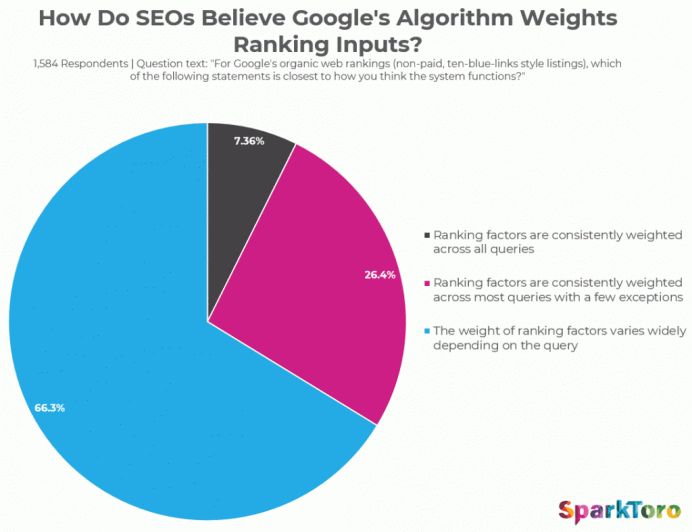 An easy way to adapt to it and start producing more relevant and engaging content is by using Trending searches you can find in BiQ Cloud.

Go to BiQ's Keyword Intelligence and type in your target keyword into the search bar.

Hit enter and click on the Trending Searches tab. You'll get a list of trending topics that are fresh, super-relevant, and there is almost no content about them whatsoever.
This is because they are rising trends which you can catch early and get all the benefits.
People are interested in these searches, and using them in your B2B social media strategies will allow you to grab customer's attention, stay relevant and increase conversions.
3. Splinter your content
Most B2B companies worry about their competitors all the time. But in most cases, that's the least of their problems…

Competitors aren't the biggest obstacle standing between you and a sale; confusion is.

Think about the last time you read something you didn't understand.

Maybe it was back in high school when you read a poet and couldn't understand a single word.

Either way, it was boring; you hated it and couldn't wait for a school bell to ring.
The easiest way to remove confusion is to make everything as simple as possible.
If you have long content covering a big topic, split it into multiple posts, divide it into smaller chunks, and make everything as simple as possible.
One of the best B2B marketing examples of that is Brian Dean's Blogging Guide.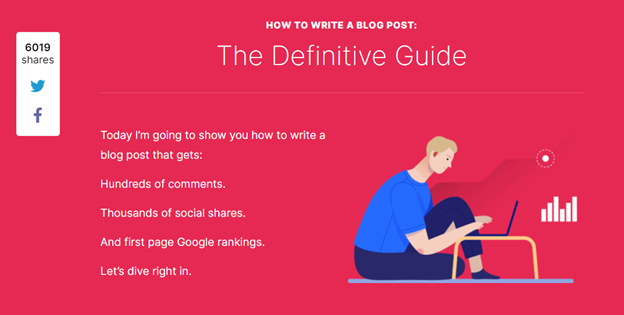 It's extremely long – over 4000 words and covers everything there is about blogging.
However, it is nicely structured, and you can easily navigate it. It features a table of contents, and everything is divided into smaller easy-to-digest chunks.

Be sure to do the same for your B2B social media strategies.

Make everything as simple as possible, divide a big topic into smaller posts you can release and reach more people.
4. Be Genuinely Helpful
The main purpose of your audience reading your content is to get some benefit in return.

For instance, if you're in a B2B digital marketing sphere, your audience reads your content mostly because it wants to:

Increase conversions and sales
Rank higher and boost traffic
Improve business's online presence
It's the same with everything. You don't buy an umbrella because of its waterproof material or real wood handle.

Nah, you buy it because it keeps you dry when it's raining outside.

Your social B2B social media strategy should be the same.

Create benefit-driven content, tailor it to the buyer's persona you've created in the first step, and make your content as helpful as possible.

It'll go a long way in the overall success of your social media strategy.
5. Share Others' Content
Sharing competitors' content can help you make friendships or lead to collaborations.

It can also provide your audience with more useful content, simplify the content creation, and be a win-win for you and your competitors.

But you may not like the idea of promoting your competitors.

You don't want to help them. Instead, you want to beat them and be ahead of them, right? Well, you shouldn't see your competitors as your rivals, rather as friends.

You can be sure that if you promote them, they'll have no problem doing the same for you.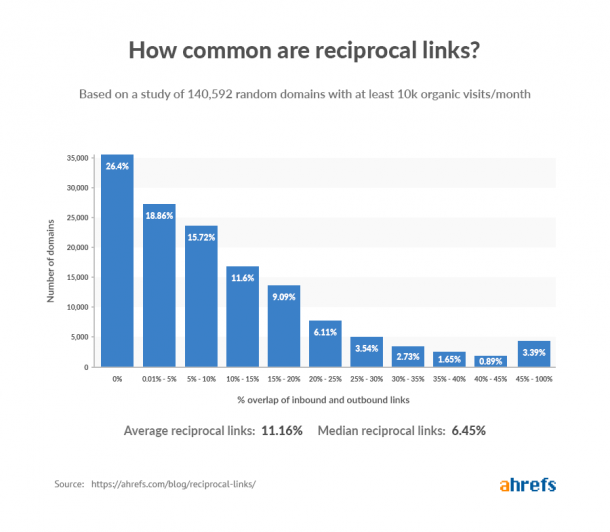 As you can see above, 70% of backlinks a site gets are reciprocal, meaning it's a backlink for a backlink.

The same applies to your B2B social media strategies.

It's in our nature; if you promote your competitors, they'll have a feeling of owing you and will do the same for your business.

So be sure to share others' content and enrich your customers with more knowledge. It can be a great opportunity to widen your reach and increase traffic at the same time.
6. Maintain a High Level of Community Engagement
Engagement makes out a vital part of social media.

The more likes, comments, and shares you have, the better your online presence and overall success are.

Social media engagement can help you improve brand awareness and social proof. If you see a social media account with thousands of shares, it's probably high quality.

That's why it's crucial to get as much engagement as possible. There are three main types of social media engagement:
They are super simple to perform. They're just a one-click way of saying, "I like your post and agree with it."
They are the least valuable social media engagement metric of all.
They require more effort to perform than likes. Users must physically type in their opinion about the matter. It's a way of saying, "I care about what you posted."
You need to put in more effort to comment so they have a higher impact on your posts.
Shares are the most important engagement metric. They require users to show the post to all their friends. It's a way of saying, "I totally agree with that; you should be aware of it too."
Because of that, they have the highest impact on your post's score.
(And your reach and impressions too.)
Be sure to include a call-to-action at the end of your posts, telling people to like, comment or share.

This is crucial because a single call-to-action can do wonders for your engagement. Therefore, make sure to guide your customers to take action. Most of the time, we do not see the customers taking the action we desire, which could be because no clear action is visible.
Include it in your social media posts and maximize the engagement. Increase your reach, improve social proof and develop solid B2B social media strategies.
7. Plan In Out In Advance
If you fail to plan, you plan to fail.

Every successful strategy starts with careful planning, goal setting, and execution.

Unfortunately, most people shy away from planning. They say that it only takes time and brings no results whatsoever. They say that it's better to concentrate on the work itself.

But that's far from the truth…

Prioritize the B2B marketing planning and give it as much time as necessary.
You need to educate your customers, meet their expectations before they adore you to become your loyal customer base. To achieve this, you definitely need to generate good and consistent content.
Plan out your whole B2B social media marketing strategies, divide them into smaller chunks and create a content calendar with a release date for each post.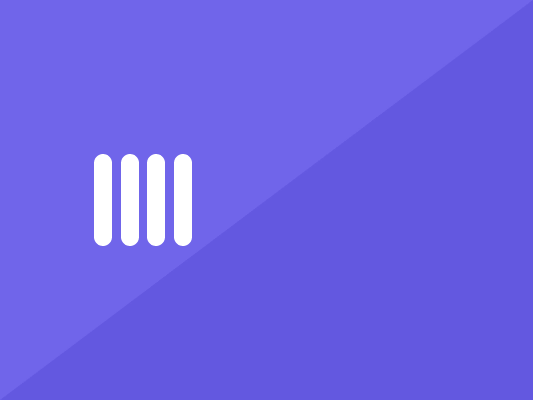 You should plan everything carefully, though.
The day in the week and time of the release play a role too. For instance, it's a horrible idea to publish posts on most social media during the weekend.
This is mostly because businesses usually operate only on workdays, not weekends.
The second thing to keep in mind is the time of the release. Whether you believe it or not, some hours are better than others when it comes to engaging the posts.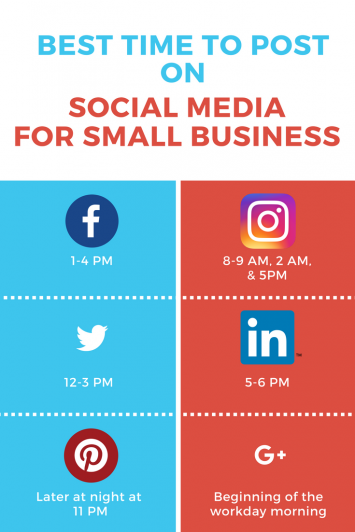 Lastly, you should also think about the amount of content you produce. How many posts should you release a day?
On most social media, it's around 1 – 2 posts a day, but it can vary. Keep on experimenting with what works best for your business.
Plan the whole content and create successful B2B social media strategies for your business.
Quick Tip: Be sure to automate everything with scheduling tools and an editorial calendar to speed up your workflow and maximize the results.
8. Get Your Team Onboard
Teamwork is dreamwork.

Getting your employees on board can be a great way to improve your B2B social media strategies and enhance your online presence.

First, it can help you brainstorm ideas that can help you perfect your strategy.

Second, it can help you turn employees into social media advocates.

This is a huge benefit, which is mostly overlooked by businesses for unknown reasons. And yet, it's so simple to accomplish.

All you need to do is help your employees see why it's important to share your posts, make it as easy as possible and encourage them to do so. And the results?

8X more engagement, 7X higher conversions, and better lead generation.

It'll also make your employees feel like they are all part of your company and work with your business, not for it.

It will deepen the relationships between employees and increase employee satisfaction.
Ready To Create Successful B2B Social Media Strategies?
At the end of the day, how you use social media will hinge on where you believe your ideal customer. Don't just jump on social media because everyone else is on there, but if you believe your customers to be Facebook users, it stands to reason that you should be reaching them there.

Remember this: you can do anything well but can't do everything well. In other words, it's better to be focused on a few platforms that you can master than do a half-assed job on all of them. You need to be targeted in your approach in your B2B social media strategies.

Most importantly, keep an eye on parameters to judge your social media marketing efforts like clicks, visitors, conversions, engagement rate, and so on.

Use the 8 B2B social media strategies above to your advantage and maximize your sales and traffic.

Now it's your turn…

Which B2B social media strategy will you try next? Or did I forget to mention your favorite strategy?

Either way, let me know in the comment section below right now.