Looking for the best Google Adwords alternatives? We've got you covered.
Here are 6 Google AdWords alternatives for you in 2022.
Getting your website to page one can be a process that takes months or years. There is the possibility that you will never get your website on page one. On the other hand, Google AdWords can bring people to your website from day one.

Google AdWords is one of the best tools for online advertising. It allows you to create PPC ads that can help you attract a wider audience, increase brand awareness and maximize your sales.

They have a superb return on investment. In fact, 60% of PPC clicks lead to a purchase.

However, Google AdWords isn't the only advertising tool on the market.

Better Google AdWords alternatives can help you get the same or even better results, much cheaper and faster.

Today you'll discover the 6 best Google AdWords alternatives to start using in 2022.

Let's dive in.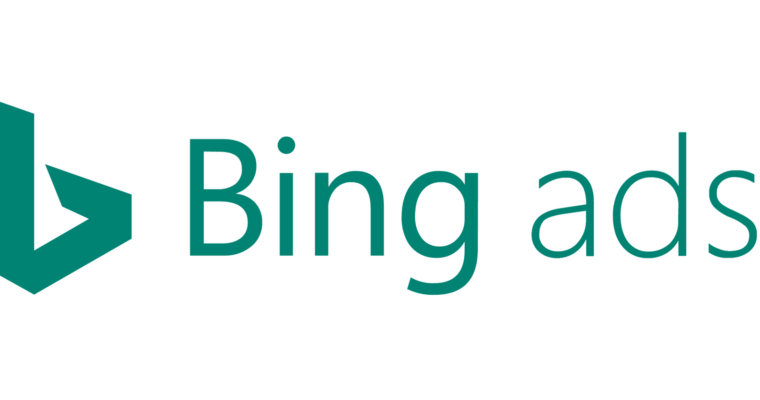 Overview
Bing Ads is one of the strongest Google AdWords competitors on the market.

It allows you to create similar ads as in Adwords, but instead of showing them on Google, they show on Bing.

Unfortunately, this is the main reason why most people shy away from them.
The Main Advantages
Most people stay away from Bing Ads because Bing gets a lot less traffic than Google.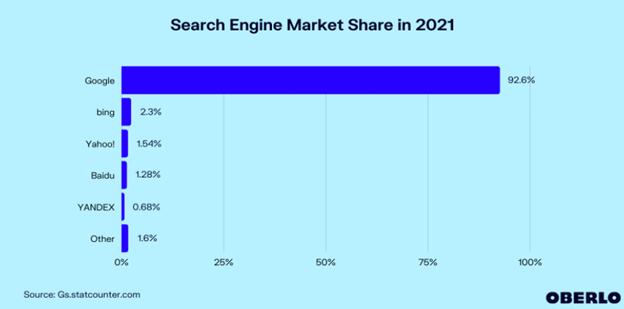 Even though it's true, you shouldn't be looking at it only from this perspective because it can hold you back from an opportunity to earn a lot of money.

This is because traffic isn't everything, and Bing can bring a lot of benefits Adwords can't.

The biggest benefit of Bing Ads is that there is almost no competition compared to Google. That's right, all big companies advertise on Google, but almost nobody does on Bing.

Another big benefit of this Google AdWords alternative is its price – it is a lot lower CPC than Adwords.

This is mostly connected with the competition because the higher you want your ads to rank, the more money you need to pay. And on Google, there are many more businesses that are willing to pay a higher price to rank at the top of the search engine.

This is also why Bing Ads is a better alternative to Google AdWords for small businesses.

It has a lower cost-per-click compared to Google AdWords and gives you more flexibility for customizing your ads. This is especially useful when you want to make just small changes in your Ad groups. Unlike with Bing Ads, in Google AdWords, you'd need to create a whole new campaign.

In essence, it's cheaper, less competitive, and gives you much better control.
Pricing
As I said earlier, Bing Ads are much more affordable – more than 30% cheaper.

The average cost per click (the amount you pay each time a searcher clicks on your ad) is just $7.99 compared to the $20.08 you pay in Adwords.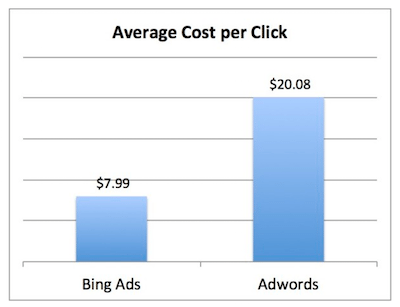 That's what makes Bing Ads a more available option. Especially for smaller businesses that are on a tight budget.
Bottom Line
Google is more popular than Bing; that's a fact. That's why the chance of generating traffic is high, but with millions of competitors, you need to really work hard to be successful in your campaign. But with Bing ads, you can find it more affordable and less competitive compared to Google AdWords.

It's one of the excellent Google AdWords alternatives, especially if you're a small business getting started with a PPC ads campaign.
Overview
Reddit is exactly what it says – the front page of the Internet.

It's one of the most popular social media networks where people share their opinions, problems, funny stories, and basically everything.

Running Reddit ads can be a great idea to attract new customers and maximize sales.
The Main Advantages
Reddit ads have many benefits over Google AdWords. First, it allows you to create Reddit ads for an excellent price – $0.75 for a thousand views. We know that large companies drive the prices up on Google AdWords, and smaller companies are being left in the dust. So when the budget is of particular concern, this Google AdWords alternative may be one of the best options for you.

Second, it's supreme at targeting low-funnel traffic that is highly-engaged and ready to buy whatever you're selling.

It's a dream come true for all PPC marketers looking to skyrocket their sales.

Unlike Adwords, Reddit is not as simple, and knowing the platform is a bit tricky.

There is a Reddit SEO and thousands of subreddits with different rules and cultures. Without knowing these, your ads may be interpreted negatively, and the effectiveness of your campaign may suffer.

If you want to maximize your impact on Reddit, you should focus on smaller subreddits with around 5000 people.

A rule of thumb is to make it as personalized as possible.

That means you should pick the ad's objective, location of the target audience, device, etc.

The timing of your ads plays a role too.

The best time to show your ads on Reddit is Tuesday at 8.00 PM and on Thursday and Friday at 7.00 PM.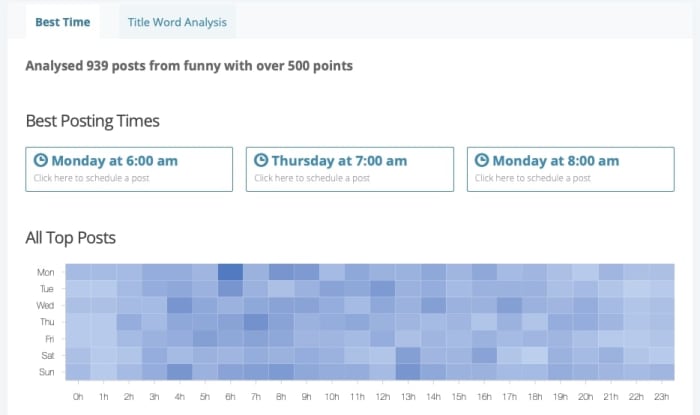 It will bring you the most traffic and will generate the most sales. But of course, the different niches may have different best posting times. So keep on experimenting to see the best time for your business.
Pricing
As I said earlier, Reddit ads are much cheaper Adwords alternatives.

You may be paying as long as $0.75 for a thousand views. However, this is different than on PPC ads with Google and Bing, where you pay only for the clicks, not impressions.

Be sure to keep that in mind when considering Reddit ads.
Bottom Line
If you're looking for much cheaper Adwords alternatives, go with Reddit ads.

It will allow you to promote your content on one of the leading social media networks and attract customers at the bottom of the sales funnel.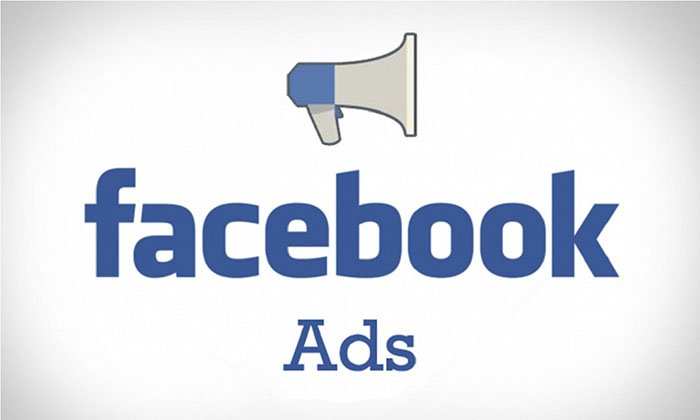 Overview
Facebook is the most popular social media platform – having over 2 billion active users. So if your target audience is using social media, Facebook ads might be an excellent starting point for your next PPC campaign.

Facebook Ads can be a very lucrative (and affordable) way to attract new leads, get more traffic, and increase your brand awareness.
The Main Advantages
There are many benefits of Facebook ads, mostly because of its big user base.

First, it has one of the largest user bases, allowing you to get to almost everyone and widen your reach, which will result in more sales.

Another great feature that makes Facebook ads shine among other platforms is targeting. It has a great variety of targeting options.

Unlike most platforms, you can go beyond demographics and use advanced targeting options that include psychographics, lifestyle characteristics, etc.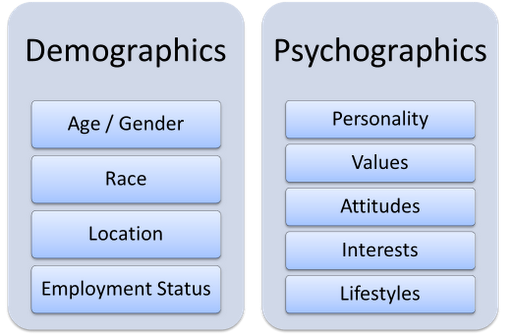 It also allows users to target the specific group of people who will be most likely interested in your posts and your business, and you can also target the specific audience by covering a radius of a minimum of 1 km.

And after all the targeting, you can see detailed reports about your ad campaigns. This will allow you to improve your targeting further and drive better results.

You can see an example of a Facebook ad campaign report below.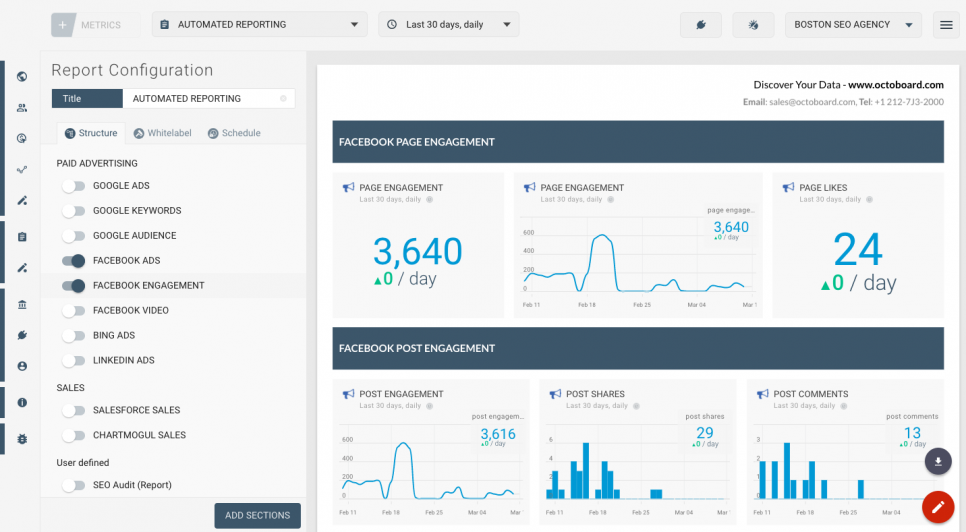 Pricing
Facebook ads costs may vary. However, an average CPC is around $0.50 – $2.00. This is fairly reasonable and comparable to other solutions on the list.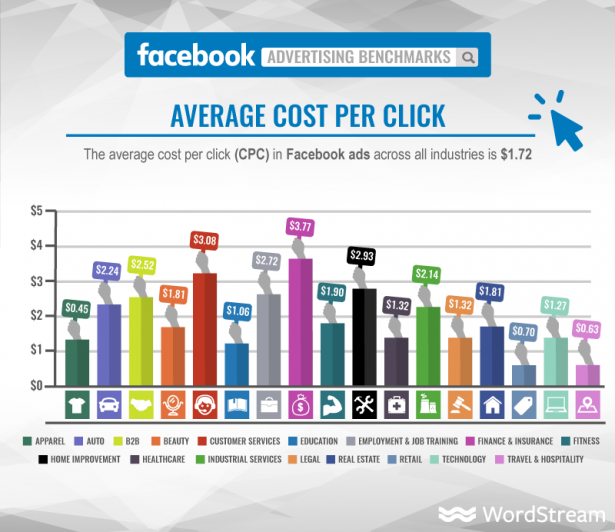 Bottom Line
Facebook ads are simple, straightforward, and effective for small businesses looking to create an advertising campaign. It gives you and your business good scope for potential traffic.

Advertising can allow you to reach a bigger audience, improve brand awareness, and maximize your sales. Just be sure to follow all Facebook ads' best practices.

It's an excellent and much cheaper Google AdWords alternatives.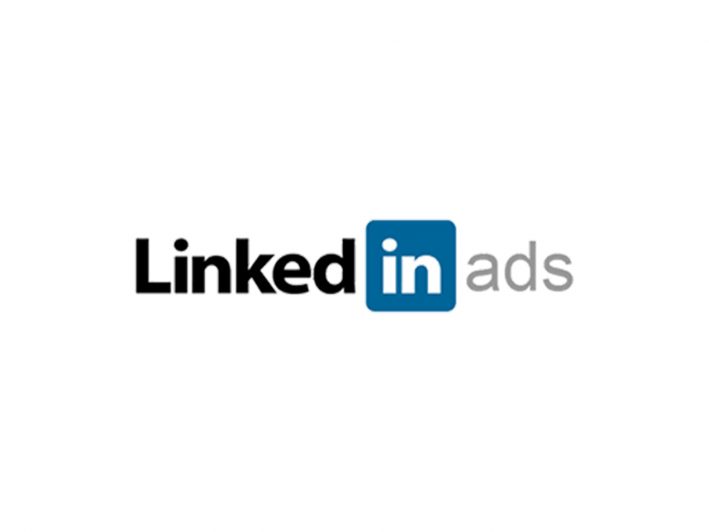 Overview
LinkedIn isn't your usual platform where you chat with friends and send memes.

Instead, it's a professional network focused on connecting employees and employers. This can give you a great opportunity to use the ads for finding new employees.
The Main Advantages
Unlike other advertising platforms, you can target people with a job title.

This can help you better pick your target audience and show your ads only to the most relevant audience.

You can also use other parameters like location, age, degree, professional interests, etc.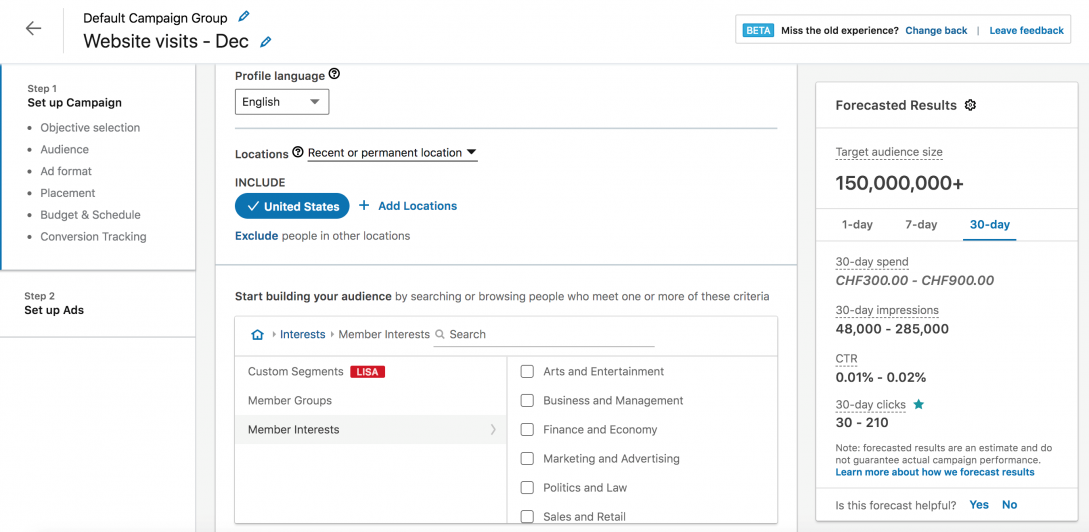 Another great feature is choosing the type of ad you'll go with.

This is especially useful because different audiences respond better to different ad types.

You can choose from the 7 most common ad types, including Sponsored Content, Dynamic Ads, and Video ads.
Pricing
The pricing of LinkedIn ads depends hugely on your targeting criteria and competition. The cheapest CPC starts at $2 and goes all the way up to $6.


LinkedIn's good CTR is at 0.025%, but you can do better with laser-targeted ads featuring compelling copy and a vibrant photo.

You should aim at 0.08% and 0.1% as your target CTR.
Bottom Line
LinkedIn ads are great for targeting professionals like new employers or employees.

It has a decent CPC and allows you to reach out to a network of over 500 million active users online.
Overview
Twitter is one of the most popular social media platforms, featuring over 290 million of highly-engaged users.

It's one of the most interactive social media with a super-active audience.
The Main Advantages
Twitter ads aren't as competitive as Adwords or Facebook ads, which can help get better results cheaper. Another great feature of Twitter ads is targeting.

Unlike Facebook ads, you can target people by hashtags and keywords in their Tweets.

You can also target people who have interacted with posts with these hashtags or added them into the bio of their profile.


However, probably the biggest thing that separates Twitter ads is payment.

Unlike most tools, you don't pay for views or traffic; you only pay for achieving objectives. This makes it extremely affordable. For instance, if you run an install app campaign, you pay only for the number of successful app installs.

(Not the views or clicks as with other platforms).

Pricing
On Twitter, you get clicks for literal pennies.

This is mostly because there is almost no competition, so you don't have to pay big money like Google AdWords.
The prices usually start at $0.50 per action.
Bottom Line
Twitter ads are great if you're on a tight budget.

They allow you to pay only when the user achieves the objective, making them one of the most reliable Adwords alternatives with the best social media ads ROI.
6. Outbrain

Overview
Outbrain is different from the tools on today's list.

Unlike other Google AdWords Alternatives that are mostly based on search engines or social media, it concentrates on web advertising – displaying boxes of links within websites.

It has an excellent CTR and is much more likely to be trusted than other forms of ads.
The Main Advantages
So how exactly does Outbrain look like?

It's not a typical ad you can see in search engines or social media. Rather it's an ad widget that is directly placed on the website.

You can see an example of an Outbrain ad below.

It's basically a sponsored link you have surely encountered at some point. So the question is, how effective is it?

Well, as it turns out, it's superb…

Probably the biggest benefit of Outbrain is credibility and trust. Outbrain ads are 44% more likely to be trusted than other advertisements.

This is mostly because the ads are super-tailored and personalized.

The second and probably one of the biggest benefits of Outbrain is that its ads are 21% more likely to be clicked than standard ads.

This is because Outbrain ads are less intrusive and more personalized than other ads.

Aside from that, there is also one major benefit of Outbrain – the biggest benefit of all. It has a lot higher conversion rate than other types of advertisements. Outbrain's content is 24% more likely to lead to a future purchase.

This makes it the most effective advertising channel with the best return on investment.
Pricing
The biggest disadvantage you'll encounter with Outbrain is its pricing.

The minimum cost for a campaign is $10 a day, which is way more expensive than other tools on the list. An average CPC is around $0.10 – $1.50, depending on your industry.
Bottom Line
Outbrain is a great advertisement tool to increase your brand awareness and maximize sales with a blazing return on investment.

It's the only ad solution on the list that isn't showing in search engines or social media.

Rather it directly shows on the website your target audience visits.
What Adwords Alternatives Will You Go With In 2022?
Online ads can be a great way to earn money and maximize your brand's success. Whether you've tried Google AdWords without success in the past or are simply searching for inexpensive alternatives, one thing for sure is that you have control over the process.

Start with evaluating your online advertising goals and look into the Google AdWords alternatives above to get started on your next campaign.

That being said, at the end of the day, you will find different options, but you'll never know till you try.

Which one of Google AdWords Alternatives will you use in your marketing strategy?

Let me know in the comment section down below right now.