How do you create a buyer persona? Here is how to use a buyer persona to boost your customer acquisition strategy.
Discover the 5 actionable steps you can take to create your ideal buyer persona.
In the contemporary marketing world, the term buyer persona is steadily becoming popular. Also referred to as marketing profiles or personas, they are a comprehensive description of an individual who represents a target audience. These are not clients but imaginary people that share the characteristics of prospective ones.
In most cases, businesses give their persona a name, location details, behavior characteristics, and interests. It is prevalent for an organization to have several personas.
For instance, when a consumer requires consent from other people before buying something, you have to create different personas representing all the people involved. Since all these people have varied reasons for assessing your product, you have to develop strategies addressing them.
The buyer persona's main objective is to help business owners to understand their client's specific needs and concerns for a good relationship.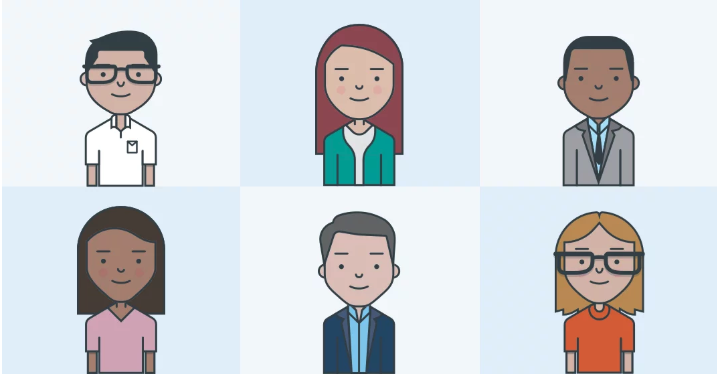 The ideal way to win clients over is by offering satisfactory solutions. By identifying with your client's needs, it becomes more comfortable to explore products or services on offer.
For a successful marketing presence, you need to learn how to develop buyer personas effectively. Not only do they simplify the buying process, but they keep an organization at the center of their consumer's needs.
In this context, we define a straightforward process of developing a buyer persona for your organization.
How To Create a Buyer Persona
1. Carry out a Thorough Audience Research
Audience research refers to an investigation conducted on specific people to understand their habits, attitudes, or behaviors. The audience may vary based on gender, age, ethnicity, religion, and many others.
The main intention of audience research is to find answers to various business questions that affect your audience. Some of them may revolve around your clients' interests, what influences them, or about existing products and branding options.
The bottom line is to help businesses to converse with their audience. As a result, they may incorporate the views and opinions given to the services and products for a better outcome. Understanding our customers is not rocket science. Still, it requires a thoughtful analysis of how and where you can compile consequential data for your buyer persona
The best approach to use is defining your client's profiles and behaviors that are more significant to your business. That way, it gets easier to estimate and analyze better ways of engaging them and finally convince your clients to buy more.
There are several ways you can collect data from your existing clients. One convenient way to compile data is through Google analytics. This platform allows organizations to track and identify with the client's behaviors, online content, user experience, and many others.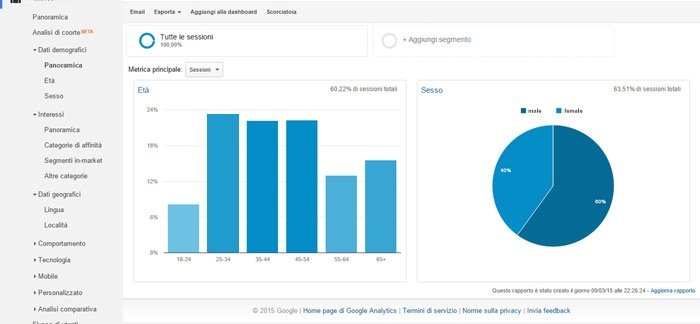 Powered by Google, it provides a software development kit that permits the collection of usage data from Android and iOS. Google analytics works perfectly with an insertion of a JavaScript code on the pages on your site.
Google Analytics remains one of the most popular online analytics software to collect customer information. Since it is a free service, several organizations evaluate in detail the visitors to their sites. Consequently, it offers priceless insights that can help an organization develop a detailed buyer persona.
Another interesting aspect of Google Analytics is that it allows businesses to view the referral traffic report. Referral traffic refers to the audience that comes to your domain from other websites and not from Google.
When one uses a link from a website or an online platform to another website, Google's tracking systems consider that visitor a referral.
Referral traffic is significant for your site as it sends potential buyers from other websites with a similar target audience. So, going through your list of referrals gives you a better chance to identify your customer's interests. For that reason, you may understand what they are looking for and optimize your content in a way that converts them into customers.
Additionally, it may also help you to rank better with search engines and enhance your SEO strategy. Another robust audience research tool is Facebook Analytics. Here, companies explore their user's relations with advanced processes and lead funnels for Facebook ads.
There is a cordial relationship between Facebook and Google Analytics. Using them together helps one view the activities on their website and the fan page as well.
2. Separate Personas in Different groups
After giving your personas names and other vital details, the next step is to humanize them and target them to the right audience appropriately.
The easiest way is to use the newest technology to develop segments. From there, you can tailor your marketing strategies to each persona by putting it in a particular element. Through segmentation, business owners divide their database into exclusive groups to market and communicate to the target market.
Here are guidelines on how to create buyer persona segmentation.
Most companies store their data in web analytics, social media, email marketing tools, CRMs, and hard copies in the digitized business world. To create your buyer image classifications, you have to dig into all these data and note specific trends.
Ask yourself, do people with specific attributes pay for particular services and products? What actions do buyers undertake on your site or social media platforms before becoming customers? When you manage to establish the patterns and behaviors of existing clients, it is easier to progress to the next level.
Your workers relate every day with the customers and can pinpoint behavior patterns that you may not capture on the collected data. For instance, they may notice a rejection trend with people in a specific age group for a particular product.
Reach out to The Customers
After your audience investigation, you can communicate directly with the customers and get their feedback. At this stage, substantial buyer persona segments may start coming up. Depending on the size and business type, you can have between one to dozens of buyer images.
There are various ways on how to communicate with your customers. The fastest way to get responses is by one on one communication or the phone. Strive to speak to a couple of people representing each of your personas.
Additionally, communicate with the clients that have conflicting opinions of your brand. That way, you may get to understand the shortfalls that bar them from buying your products or services.
When preparing your interview questions, come up with an inclusive list that covers specific areas. Examples of questions to ask include, "What's your name? How do you define a winning purchase? Do you anything you would want us to improve on? and many others.
From the data collected on the previous steps, you would most likely create a handful of personas. Remember that a clear buyer persona definition revolves around your client's attributes and behaviors.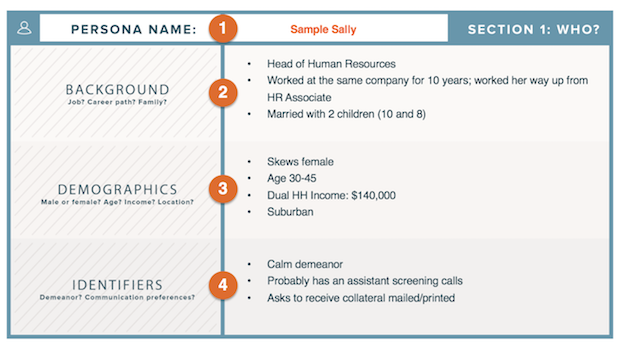 For instance, if you have a laundry service company, you can create two types of personas. One may reflect young and busy professionals who do not have the time to do their laundry at home. The second one can depict the frail and aged who cannot handle even the smallest household tasks.
3. Identify Your Customers Challenges and Pain Points
There are several ways you can use to identify your client's pain points. Some of them include checking out online reviews, conducting surveys, getting feedback from the sales team, or comparing your brand with the competitors.
With businesses striving to outdo each other on the search engines, keywords play a significant role in the competition. In the buyer persona creation process, they help companies to gain insights into their potential customers.
When searching for a topic or a product, your target audience uses specific keywords on the search engines. The success of your SEO rankings depends on the choice of keywords used in content creation.
BiQ's Rank Intelligence helps users to recognize all the pages and keywords they get ranked for.
To find ranking keywords for a website using Rank Intelligence, follow these steps:

First, enter your website URL into Rank Intelligence. Then, select the country where the audience is based.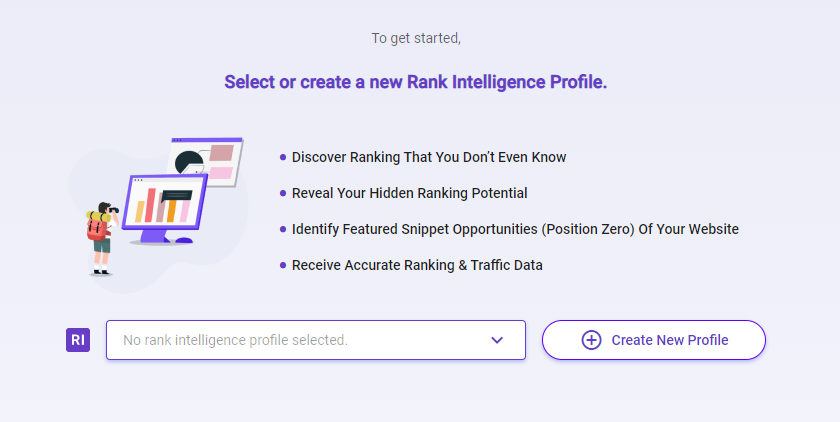 You will get to see all the keywords your website is ranking for, with crucial insights such as search volume, cost-per-click, competition, and so on.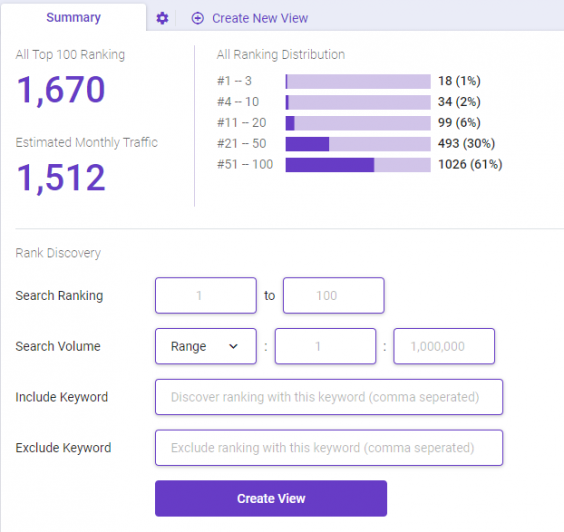 These insights let you know the search terms that searchers are searching for to reach your website.
Knowing the correct keywords to use, business owners can allow enough time and resources to get their content higher.
Additionally, it also helps them spot other opportunities to boost their presence on the search engines.
4. Understand how You Can Help Customers
The easiest way to understand your clients is to put yourself in their shoes and look at your brand from their perspective.
Another way is to question them on what they think. From there, you can collect and analyze data to identify your customer's buying behavior.
Note that no one would buy your brand if they do not want it.
It is impossible to convince a potential client about your brand if you do not understand what they want. Thus, understanding your client's needs is the core of every thriving business.
For example, if a visitor comes to your website looking for "content marketing," what exactly are they looking for?
It's easy to make a guess, but that's not how it works. You may use BiQ's Keyword Intelligence to reveal their real intent.
Type the keyword into Keyword Intelligence. You'll see the estimated keyword intent percentages based on the total number of related keywords.

The keyword has an informational intent from the example above, which means the searchers are in the awareness stages.
The insight helps you understand how you can help them better and provide the exact solution.
For instance, since the searchers are looking for more information, you can create informational content such as 'why do you need content marketing?' and 'top content marketing examples'.
Scroll down, and you'll be able to identify each keyword intent so that you can understand your target audience better.

That is a great help because it eliminates assumptions and guesswork to identify the searchers' intent.
With the right knowledge, you can convince your prospective and existing clients of the advantages of buying from you. Bear in mind that you need to give your clients a reason to buy from you. By coming up with a unique sales proposition, you can enjoy an exclusive stand in the market that may attract clients to you.
Ensure you check on how your competitors perform. If they use similar marketing strategies, then your USP is no longer unique for a useful purpose. It is important to note that your marketing efforts become more successful when you understand your customers more.
It is worth finding out who your customers are, what they want to buy, and the purchase intention. The main idea is to get to know your customers by communicating with them. Ask them why they are not buying your products and what they want in the coming future. By using this approach, you can get a clear image of what matters to them.
5. Create your Buyer Persona
A successful buyer persona process starts by compiling demographic information. The best way to achieve this is to ask demographic-based queries in person, phone, or online surveys. The next step is to share the information with the team so that everyone can relate to the research.
Remember the information you compiled during your persona's interviews? Now it is the time to condense and write it down.
The main objective here is to assemble everything and communicate to the audience how your organization may help or solve their problems. After that, prepare your marketing team on how to communicate with your persona.
Create a list of goals that your sales team may address when communicating with the prospects. A practical approach is to insert real interview quotes that depict your persona's concerns and what they wish to get from your company.
Lastly, create a persona language by communicating to the audience on how to communicate about your products and services with your persona.
The process may revolve around using basic vernacular or a different voice pitch that offers solutions like your persona. This helps an organization to speak in a similar language when communicating with prospects. Using such an approach, your prospective clients may gain trust in an organization, resulting in future loyalty.
Before you finalize your persona, do not forget to give a name, a job title, or other essential characteristics. This allows the team to maintain consistency as everyone within an organization refers to the same persona.
There are various types of business personas. Here is an example of a brief descriptive option that includes essential information for a buyer persona.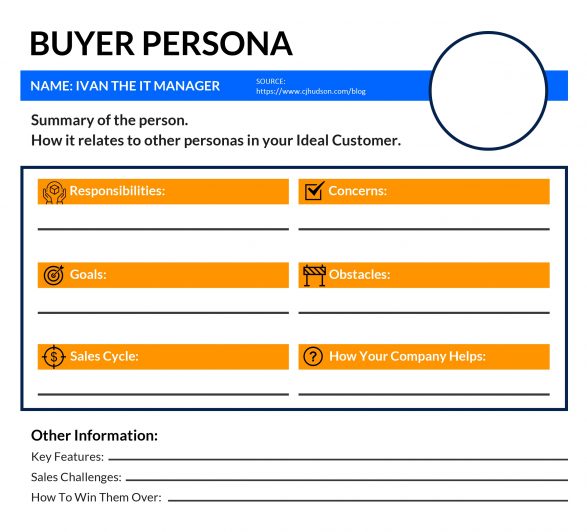 Conclusion
It is almost impossible for an organization to make an online presence in the digitized marketing arena without a buyer persona. A good quality persona helps an organization become accustomed to a critical aspect of its sales efforts.
One of the essential benefits of creating a buyer persona is that it helps an organization identify with the target market on more extraordinary lengths and ensures that the team players effectively target, assist, and work with the clients.
As a result, the company may concentrate on qualified prospects while focusing on meeting its target audience's specific needs. This is an imperative approach to use in any kind of business as it may help increase brand awareness and enhance conversions and loyalty.
Have you created your buyer persona? Or do you have any tips?
Either way, let me know in the comment below!