A linkable asset is a piece of content that's designed to gain more backlinks. The content in linkable asset is usually informative and factual. Here are 9 types of linkable assets you can create.
Are you trying to create linkable assets to your website but don't know where to start?
Don't worry!
It's all quite simple.
And this guide can help you get started.
But before I get into that, we have to understand what we mean by linkable assets.
A linkable asset is a term that refers to any piece of content that's highly probable to acquire backlinks.
If you want to start getting links to your content, you'll have to ensure that your website's content provides real and actionable values to your readers.
There is very little chance that other websites will link their pages back to your site if your content doesn't complement theirs.
You'll have an even better chance if your content has the best layout for the reader's consumption with in-depth research and minimal grammatical and factual error.
Attracting links to your website has its various benefits.
You'll have increased organic search traffic that you can distribute to other pages to help you rank higher
Increased referral traffic
Increased brand exposure, authority, and affinity
So, how do you get started?
Which linkable assets can you use, and what do you need to do to ensure that you provide relevant content to increase your chances of getting more backlinks?
Types of Linkable Assets
1. Resource Center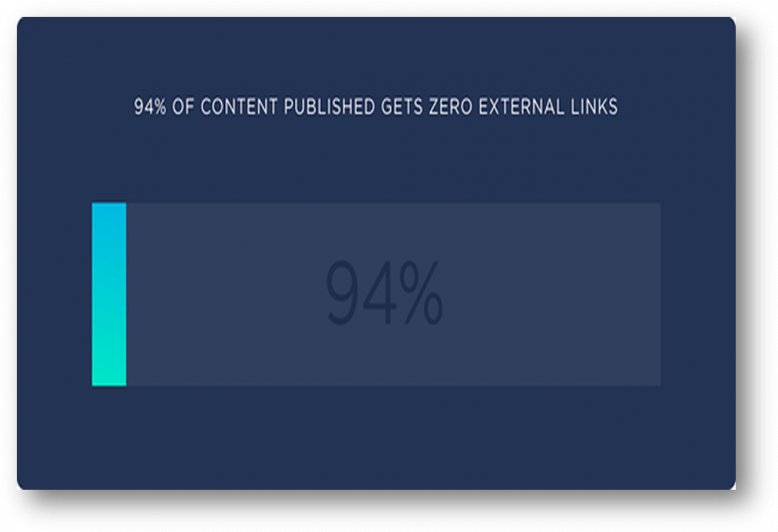 According to Brian Dean, 94% of all content on the web has zero external links.
This is why you need to work on creating linkable assets.
If well maintained, resource centers are among the best ways to attract links.
They are also a good way to provide your audience with valuable information relevant to the industry.
If you're already posting useful information on your website, you can add internal links to your pages and other relevant websites.
Resource centers can take some time to curate.
However, you could add additional resources periodically and keep the page up to date once created.
If you want to build a successful resource center, you'll have to consider a few essentials.
Organize your resource center by the form instead of function
Organizing resource centers by form refers to placing them in categories such as videos, reports, research papers, etc.
While this categorization type looks practical, the best organization formula should follow form.
It allows your audience to find information based on their topic of interest.
Highlight key resources
You may find out that you have two categories of resources: critical and non-critical.
You'll need to highlight the critical resources making it easier for your audience to find them, and maybe even place the non-critical resources under a clickable category.
Highlight new resources
Highlighting new resources helps your audience determine whether they have come across the resource before.
Doing this allows your audience an easier time navigating through your pages.
Set a period for when resources are labeled as "new."
2. Case Studies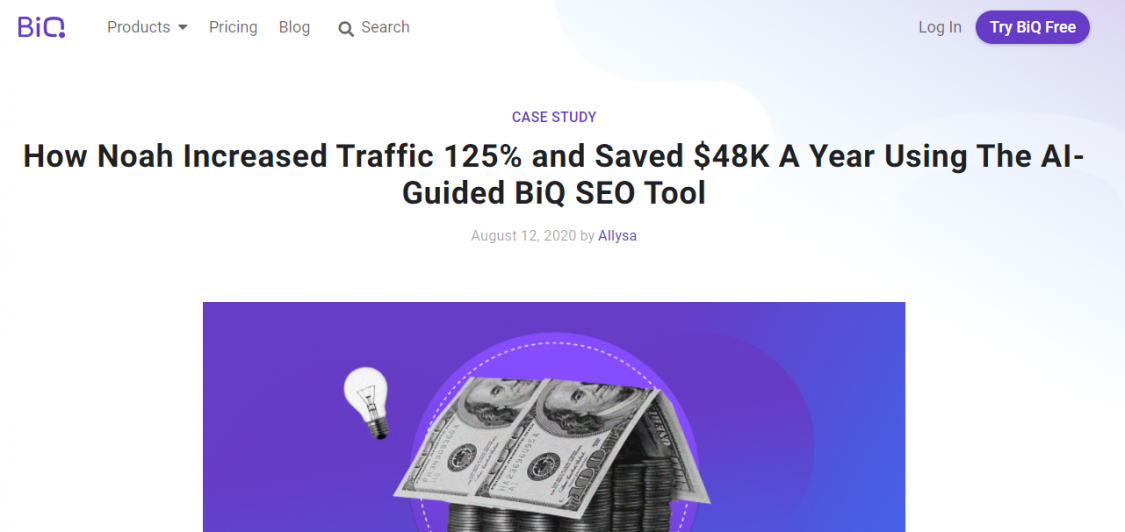 Case studies are another great type of linkable asset you could use for link building.
There are two reasons for this.
The first reason is that they include elements, or analytical information can be easily referred to.
The second reason is that website owners can use case studies to support statements made in their content.
If your business regularly collects and analyzes data, it would be easier for you to create case studies.
They are an excellent way to establish your brand as an expert with the subject matter within your niche.
Get enough original data and in your case study, and you could pitch it to news websites in your niche.
However, the major problem with generating case studies is that they are challenging to create.
They require a lot of research and analysis to come up with.
You'll also have to ensure that all the information provided is useful, relevant, and true.
Otherwise, you may not end up getting that many links.
If coming up with your own case studies takes a lot of your time, you could always create relevant case studies from other companies and publish them on your website.
For instance, you could google search "in the title: SEO + Case study" for an SEO case study and see what pops up.
3. Infographics
Infographics are visual elements used in online content to help audiences absorb information better.
They are usually made up of imagery, minimal text, and charts to make topics easier to understand.
Infographics are engaging, memorable, and easy to understand than plain content.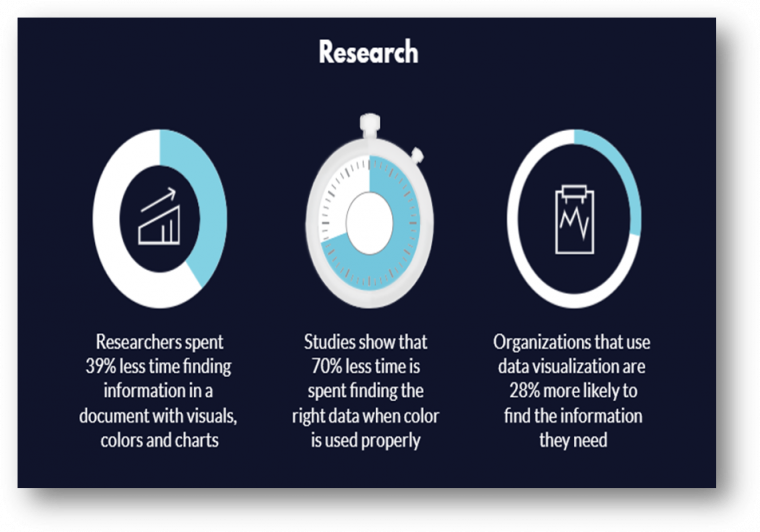 A research by Brian Nuckols indicated that researchers spent 39% less time finding information on pages with infographics.
This is a straightforward way to get more links to your website, and it only requires a little time, effort, and creativity.
You could use infographics to represent data that can be analyzed and consumed better in visual form.
Using charts and various types of graphs could help your audience understand what your content is all about at a glance, which persuades them to read your content.
Use infographics if your content benefits from being presented in a visual form.
4. Tools and Calculators
Adding tools to your website could be a simple yet effective type of linkable asset.
The tools don't have to be expensive.
However, they have to be practical and helpful.
They can be as simple as an insurance calculator or a tool that helps your audience embed their logos on their company's websites.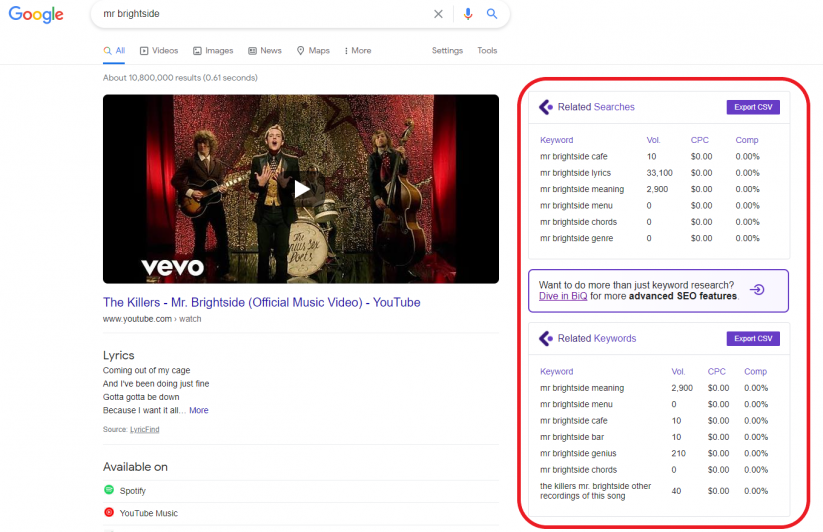 Take the LiveKeyword by BiQ, for instance.
LiveKeyword is a free Chrome extension keyword research tool that allows you to see keyword metrics in your searches.
You have to ensure that the tools you use can be used easily and have a high time-to-value ratio.
They should also be relevant to your website.
5. Awards/Rankings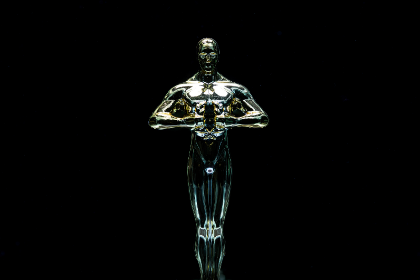 Awards/rankings are a great linkable asset because they tag on your users' emotions.
However, for them to work optimally, your website must be an authority in your niche and have credibility.
How do you come up with a link building strategy for these assets?
You can create lists of posts and award winners.
Even if you don't yet have authority in your niche, you could create these award lists, i.e., from 100 influential people.
These simple tricks could help you get more backlinks for your website.
Reach out
No one will link to your page if they don't know it exists.
So, you'll have to start by telling people who won or featured in your rankings.
They may or may not link back to your pages.
Although, it may generate even more brand awareness and links if they share such news on their social media.
Let the winners' fans know
You could also let the winners' fans know that they've won an award.
You can use Facebook Ads in the detailed targeting section to search for people and websites associated with the winner.
The next time they'll need to recommend good content, they may link back to your page.
6. Research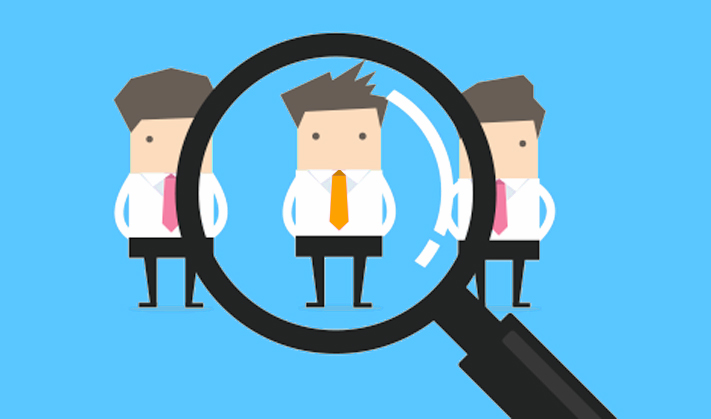 Research or studies attract lots of links.
However, most of the time, the number of links that the pages attract depends on your niche.
There are two probable reasons why researches may attract these many links.
Trust
Well trusted brands have a higher probability of attracting more links.
The reason behind this is that people will be more likely to trust your research and data.
As a result, you'll end up getting more backlinks.
Unique data and insights
Creating research and study-based page could help your audience get unique insights and give you an advantage over your competitors.
To get links to your study or research, you could re-conduct popular but outdated studies.
You could then reach out to people who linked to the initial page.
The chances are that you'll get tons of links.
You could also find people talking about ideas that your study proves and pitch to them.
7. Guides and Tutorials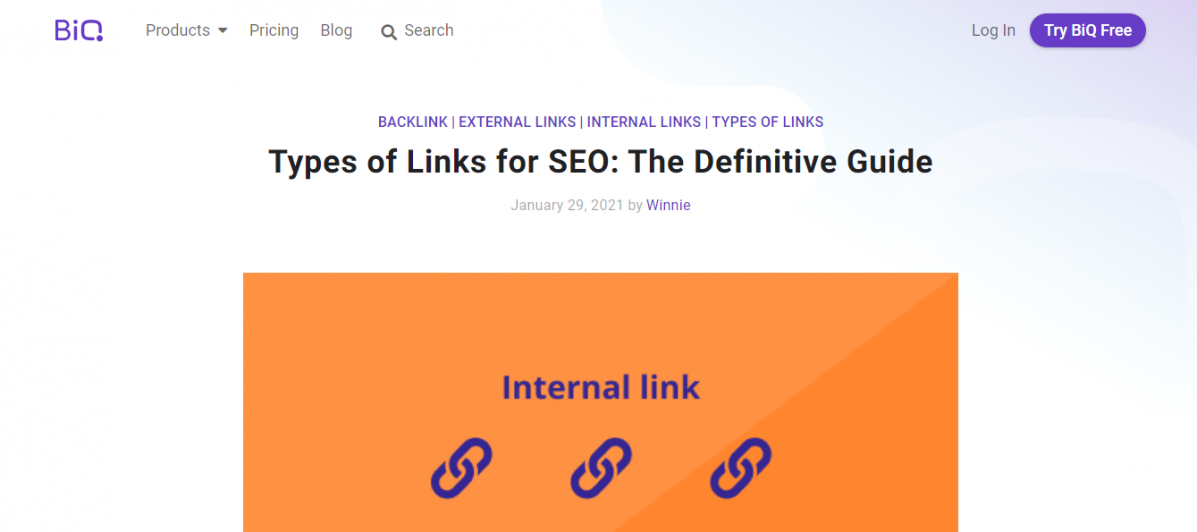 Guides and tutorials could get you many backlinks: as long as you do them right.
The guides have to be definitive since your audience will use them to indicate whether your website has enough authority in your niche.
If you write good informative content, then the guides will indicate that you are an expert on the matter.
Definitive guides and tutorials tend to attract many links because they are popular references for bloggers, news writers, and journalists.
These groups of people tend to look for definitive guides.
They prefer to refer to one particular link instead of multiple links.
You could 'steal' your links from less "definitive" guides.
No one would want to link their content to less definitive guides.
Therefore, you'll have to ensure that you develop useful content for your guides and tutorials.
Check out the less definitive websites and find out why they are.
The content you create should aim to surpass them.
You should then contact the referring domains and request them to refer to your page.
Be sure not to pressure them.
8. Coined Term
If you want to rank higher on your SERPs, you could try coining a new term in your niche.
Keep in mind that this may be one of the hardest types of linkable assets to create.
However, it has many advantages.
 If you know you have a great idea, it would be best to go ahead and try it out.
You've got nothing to lose.
If the coined term gains traction, it means that your brand will get the credit it deserves.
This will help boost your position as an authority in your niche.
Coining your own term will also attract links from other websites that will greatly improve your rankings and traffic.
You'll also get to rank higher since users will be making their queries based on your coined term as a keyword.
Take the coined term "skyscraper technique" by Brian Dean.
The term has attracted lots of backlinks and continues to attract even more.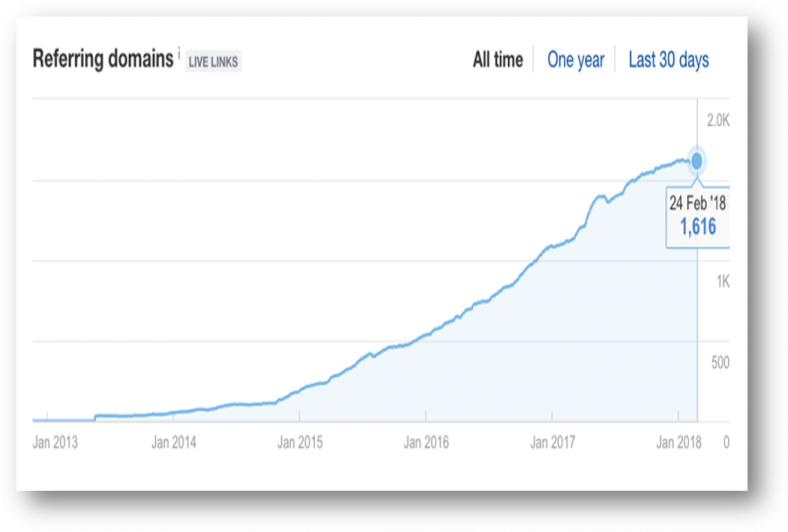 You could popularize your coined term by posting it on high-traffic but related blogs if you want to get more links.
9. Video Series

Not all people like to read content on the internet, even if the information is easily understandable.
Sometimes, videos explain better, and they may be more convenient.
If you could make a video series explaining your content, you could go ahead and do it for audiences who love video content.
After you've created your video series, you'll need to post it on the internet and have other websites link to your video content.
You could look for other blogs with the same content and inform them of your video resource.
You could also do an email campaign to get even more links.
Click here to learn how video content marketing can boost your SEO.
Your Content is Important
As discussed earlier, you have to ensure that you create great content relevant, useful, and creatively written to complement the various types of linkable assets.
Doing this ensures that your audience is satisfied, which will earn you even more links and referrals.
If you want to create great content, you may have to use BiQ's tools.
BiQ's Content Intelligence feature helps you understand the important topics you need to cover, assuming you've got the most relevant keyword at hand.
Usually, most people hop to Google, type in the keyword and begin creating their content.
Although this practice is good, it is not practical since it is time-consuming, very cumbersome, and you'll be prone to make some errors.
When you use BiQ, our tool analyzes the content and compares it with top-performing content on Google.
The tool also provides you with a breakdown of the keyword with similar keywords, examples in sentences, etc.
For instance, if you're creating content on SEO keyword research, you only have to enter the keyword and click on start writing.
BiQ's Content Intelligence will present you with long-tail keywords that you can use with the content and examples in sentences to help you create good content.
Apart from that, the tool will help you fix critical issues that may hurt your ranking, discover competitor strategies to outrank them, and other features.
Conclusion
Remember that applying these various types of linkable assets doesn't mean that they'll start attracting links right away.
They may take some time to grow, some for up to a minimum of three months, which means that you'll have to be very patient.
However, you could try and play around with different link building strategies to see if they'll produce results more quickly.
These are the most prevalent types of linkable assets.
However, if you know any other types of linkable assets I may have missed, let me know in the comments.