Video marketing is a powerful strategy that notably boosts your SEO. When video SEO is done right, be prepared to reap the benefits of ranks, traffic and conversion!
Look at us today! 
We can't browse the internet without seeing a video, and we all walk around with cell phones in our pockets that have the ability to shoot decently high-quality videos anywhere, at any time. In fact, video content marketing is known to have a higher click-through rate than plain text and high conversion rates on top of that.
Standing at #2 spot of the most visited websites worldwide (after Google), Youtube, the ever so popular video hosting website, has played a major role as a cultural staple for over a decade. It was reported that more than 1 billion people visit Youtube on a monthly basis.

QUESTION:
Where do you go when you want to see Bill Gates doing the ice bucket challenge?
Maybe you'd like to learn how to make spaghetti bolognese?
Or learn a new language, say, French?
I'm sure 99.9% of us would head to Youtube for the rescue. 
Again, the power of videos is apparent in our everyday lives. If you're still not convinced of its dominance, here are some statistics to back my statement:
In 2021, a million minutes of video content will cross the internet every second
37% of 18 to 32-year-olds check their smartphone if there's a short hiccup in conversation with friends
64% of customers are more likely to buy a product online after watching a video about it
More than 60% of marketers and small business owners said they planned to increase investment in video marketing
The numbers speak for themselves, but I'll say it anyway: You need video.
Even from a business perspective, no one can deny the power of video content marketing. Videos are used for Youtube, landing pages, recorded webinars, emails, and more. Well, why are videos so popular these days?

That's because;
It is fast and convenient,
It keeps people engaged longer,
It helps people get to know and trust your brand.
Of course, videos may not be a magic solution to every marketing problem but it is certainly a substantial part of the solution. Let's look at how video content marketing can help boost your SEO.
What Is Video SEO?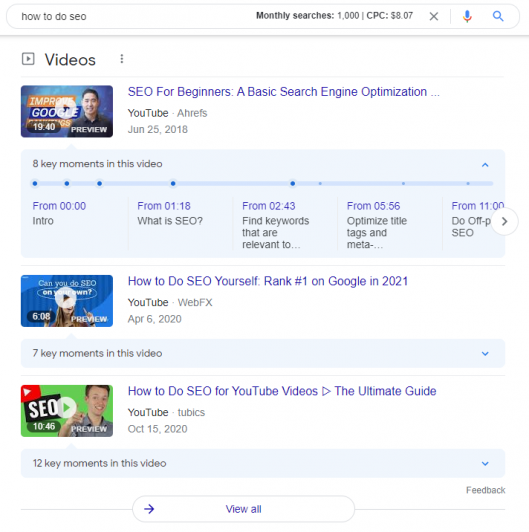 Let's get things clear by first understanding what video search engine optimization is. To put it simply, it's the practice of using a video to appear higher in search results and drive more traffic to your website. 
With hundreds if not thousands of videos being uploaded on Youtube every day, how can you be sure that your video stands out when your video is like a needle in a big, big haystack? Think about the video content that has been and will be uploaded over the course of months and years.
And we are only talking about Youtube. What about videos on Facebook, Vine, Instagram, TikTok, Dailymotion, Vimeo, and a ton of other sites? How will your audience ever find the video content that you've prepared with all your might?

This is where video SEO comes in. It's your ticket to Google's #1 spotlight.

To boost your video's visibility, you need to associate your video with relevant, targeted keywords and text that you think your prospects would be using to search for your products or services on search engines.
When you've done keyword research well, it means more than getting shared. It also means finding customers and the gaps where your competition isn't already outranking you.
You can use BiQ's Keyword Intelligence to help you in finding the most suitable keywords. With the ability to provide you with related keywords, popular questions, trending searches, and content ideas, you'd get all you need to armor yourself with the right SEO strategy.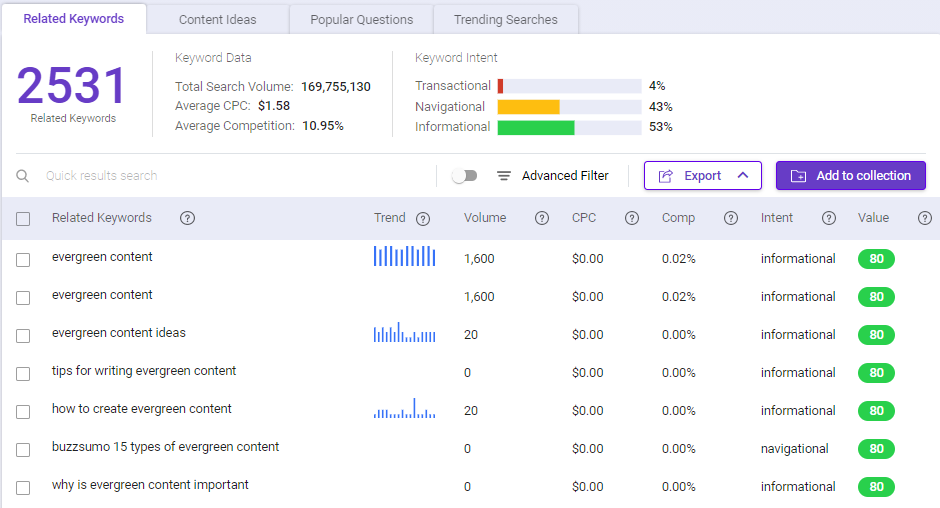 Google's Take On Video's Growing Popularity
Cast your mind back to October 9th, 2006 when Google announced the acquisition of Youtube. Fast forward to 2019 and Google aside, Youtube has gone on to become one of the world's most ubiquitous apps in today's media landscape.
For Google to like your website, different factors are taken into consideration. On the whole, Google says there are 200+ ranking factors (both on-page and off-page) that they pay attention to. 
Videos are one of them. They are proven to increase engagement and considered to be an important factor when Google ranks a page authority.
1. Google loves rich content with a mix of text, photos, and videos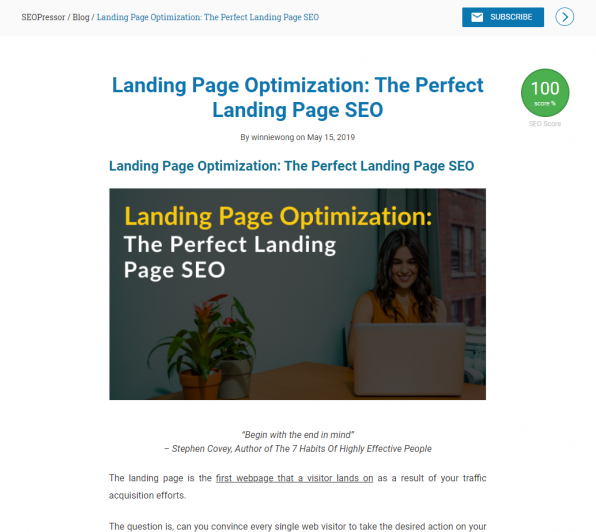 As you all should know by now, Google loves long-form content but more content does not just mean "more words". 
In fact, Google loves rich content with a mix of text, photos, and videos. Especially rich content that addresses the searcher's intent, keeps users engaged on the website for an extended period of time. Even Google Webmaster has a "video best practices" guideline for users to get their videos found on Google Search. 
Moreover, as consumer video consumption continues to rise, search engines will likely increase the ranking factor of video on your landing pages. So having videos on your site to boost page rank is becoming increasingly important.
2. Video rich snippets increase visibility in SERP
Are you aware that a video is 50 times more likely to appear on the first page of search results?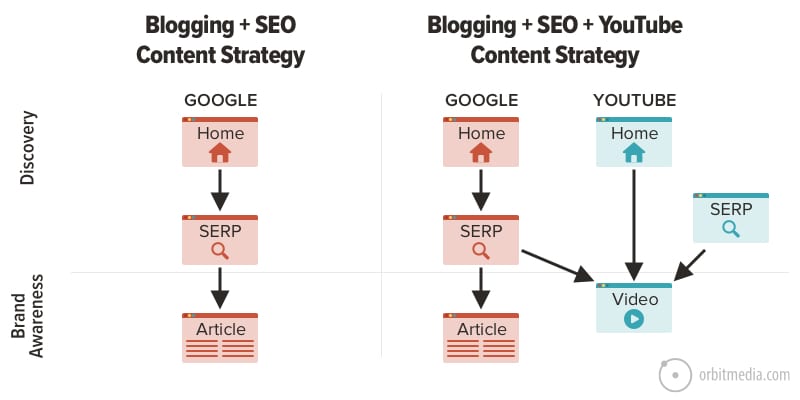 Video content has been showcased by Google on the first page, prominently above the fold. Many companies find that it is easier to achieve high rankings with video content. This is because there is simply less video content out there to compete with for visibility.
With that, it all gives a huge opportunity to drive traffic, leads, and ultimately business through your website by executing a basic video content strategy utilizing simple SEO rules of thumb, which I will talk about next.
Optimizing Videos To Boost Your SEO
So, you've got a great video, but nothing has really happened since you posted online. Don't panic yet – it could be a matter of optimization. I'll teach you some simple tricks on how you can perform better video SEO!
1. Keep It Short and Sweet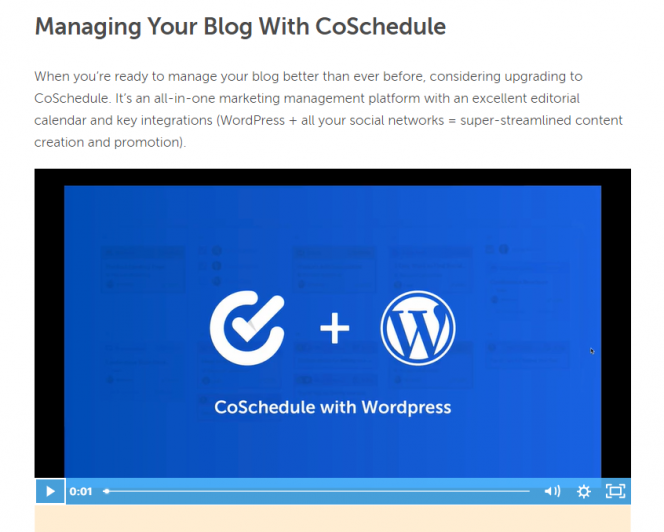 With the attention span of users becoming shorter, no one has the time to sit down and watch a 1-hour long video of your product or a 30-minute video of how your company is different than the rest of your competitors.
It is wise to keep your videos at a minimum. Personally, I would try my best to keep my videos under 2 minutes. Ideally, less than 30 seconds, because any more than that causes engagement to drop significantly. To get people watching your videos continuously, your messages need to get across before viewers get bored and scroll away.  
2. Title and Description of Videos
This is probably the most basic thing you could ever do to your video. It really isn't much different from picking a good title and description for a web page for SEO purposes. This is also the first thing search engines look at when trying to understand what your video content is about and where to rank it.
Your video's title and description need to accomplish a few things.
a) Tell people what your video is about
b) Compelling enough to click
c) Points people in other relevant directions
Much like blog post titles, you should include keywords where possible. Do so by adding in your most important keywords in a way that is user-friendly. Don't resort to cramming in tons of irrelevant keywords. As always, think about your users as well since they are often the first thing they see. 
3. Transcribe Your Video Script
Adding transcripts to your video is a big aspect of video SEO that most people forget. 
Since Google cannot look into a video and understand its concept per se, associating a crawlable text transcript with your videos is a great tool to let the search engines get a better read of your video content.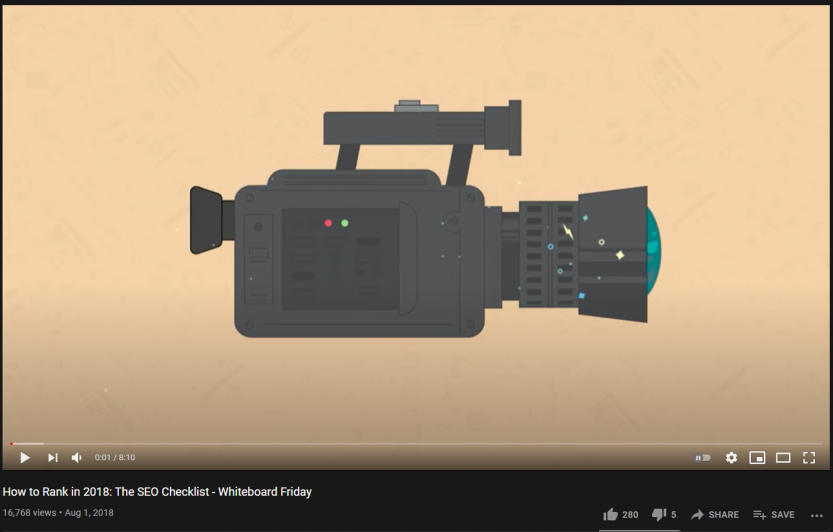 Having them on your website is equivalent to having an entire blog along with the video because it puts all your words into text and presents it to Google. This makes it infinitely more findable and improves its relevancy in searches.
Furthermore, transcripts are also important for users as they provide people with an alternative to watching (for ex: no headphones in public spaces) and allow screen readers to relay your content to those in need. 
4. Hosting Platform
Most of us would choose to host our videos on Youtube thinking you get to piggyback off its authority, which is useful when you are targeting a highly competitive niche. But, it is actually much better to host the video on your site first then add it to Youtube much later.
Yes, platforms like Youtube are great for gaining exposure, but if you want to boost your website's ranking on Google, then you should host your video content on your own domain. According to Britney Muller, SEO and content architect for Moz, "You want your site to rank above a Youtube version initially, to get the visibility and domain or page authority." 
When you upload videos to Youtube, with a link to your website in the description, search engines give preference to Youtube and not your site. Therefore, it's possible that when someone searches for your company name on Google, they would end up on Youtube instead. That's a situation you'd highly want to avoid.
5. High-Quality Thumbnails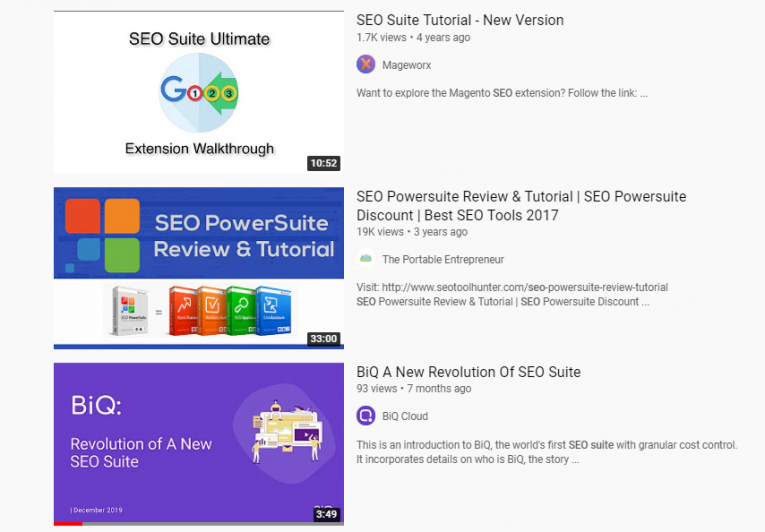 Think of your thumbnails like a movie poster. Customized, high-quality thumbnails are one of the biggest features that will drive people into your video. 
An interesting, captivating thumbnail can be a huge driver of traffic and, if you can get the thumbnail into Google, it will automatically double your search traffic. It may sound minor, but it works, trust me.
6. Use Video Schema Markup
For those not familiar with this term, it is the process of using HTML tags to markup your page. Schema markup assists search engines with instant access to information they need to rank your videos directly in search results. 
Fail to implement it on your website, and your marketing video pages will always be less visible than those sites that are using these snippets. Here's a blog for you to read further, showing you how to use schema markup for SEO. 
Without it: Search engines will only know about the video's title, description, and thumbnail.
With it: Search engines will also know the content on the web page contains a video.
You'll know what to do now, don't you?
7. Optimize For Speed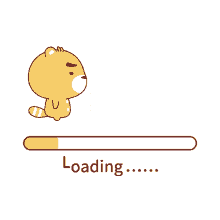 Speed matters. If your site isn't loaded within 3 seconds, users tend to abandon the site. You should always optimize your videos for quicker website load times.
Note that video files can be large and take much longer to load than just regular content. Test your page's speed using tools like Google's Page Speed Insights and if your speed is lagging, it's time to look for immediate solutions. 
That goes to say, the smaller the file size, the better it is. Despite that, you shouldn't be degrading the quality of the video.
How Can Video Content Marketing Boost Your SEO?
Videos are a powerful tool and your hard work deserves an audience. In the end, if people are happy about your video content and they are engaging with it, Google will be happy with it too.

Why video marketing? Here are three reasons how effective video content can help you out.
1. Longer dwell time and lower bounce rate
People tend to stay two minutes longer on your site if you have a video presented. Besides having obvious benefits such as attracting people to your site and keeping them there, it's clear that the search engines like this behavior too.
Longer dwell time which leads to a lower bounce rate is what all of us should be aiming for. 
Google doesn't just look at quality content with zero visitors – it wants content that engages. Hence, if people are going to your site and leaving immediately, then it shows that your pages aren't offering that high value to your users. It's Google's way of "polling the audience" for the content they like best.
2. The perfect addition to your link-building strategy
Having video SEO content on your website helps with your outreach and link-building strategy on the whole. Try creating video content that bloggers or other website owners would want to share. Not only will that improve your link-building strategy but also your brand recognition.
At the end of the day, increased views and shared links will boost the SEO of your video and page. With that, up you go on the SERP ranks!
3. Increased Conversion Rate
Not only will your content rank, but people are much more likely to purchase after viewing product videos when compared to their text-based counterparts. This clearly shows that video can drive improved conversions.

If you're really into winning the SEO strategy, it makes sense to get more value out of it by using video to boost your sales.
Type Of Videos For Your Video Content Strategy
To help you get started with reaping the benefits of video SEO, I've gathered some video ideas for your site. Not only are videos eye-catching, but when done right, you can tell visitors a whole lot of information about yourself.
The videos you choose to load onto your website should either create a unique vibe, set a tone, or spark an emotional reaction. Generally, they are simply great for strengthening your general marketing efforts.
1. Company Overview / About Us Videos
Have a video that explains your company's overview or "About Me" video to tell the story of your business. Embed it on your About page or homepage for added SEO juice. 
2. Product Videos
It may be of best interest to include creative video ideas to show further detail of your products. Well, I'm sure you want your customers to have much interest as possible in what you're selling, and having a quality video enhances their experience.
3. Tutorial Videos
When a video is presented, you are showing, not just telling, real people about your product on how they can interact with it or how your product may bring benefits.
Demonstrate how to use your product with a how-to or tutorial video and post it on your product page or incorporate it into your new customer onboarding experience. It definitely helped a lot.

4. Testimonial Videos
Testimonial videos are pretty common on many company websites as they show a specific story behind how the product or service was consumed by a real person. People respond better to other real people. 
Besides, these types of videos are perceived to be more transparent and trustworthy compared to text-based reviews. 
5. Educational Videos
Educational videos are also videos that can help in search engine optimization. This is because they often provide an answer to what your potential customers are searching for.

Most importantly, they can drive new traffic to your site and it's the perfect chance to showcase your expertise. 
Get Started With Video SEO on Your Website Right Away!
Now that you've got to know the best practices of a successful video SEO, it's time to get to work! If you need more inspiration, there are tons of free marketing videos online that you can emulate.
As you head into the year 2020, video content marketing will be more and more important for brands whether big or small, to earn online prominence.
Video optimization is relatively easy, it's making videos that maintain users' interests pose as a much more difficult task, right? If your business has not yet introduced a video marketing campaign, you are falling behind.
I hope you've understood the reasons behind how can video content marketing boosts your SEO. For those of you who have had experiences on this, leave a comment below and let me know how doing video SEO has helped you in your SEO journey!