Linkable assets are contents designed to attract backlinks. To earn backlinks, you must make sure your content is useful and relevant to readers. Besides backlinks, it also raises brand awareness
If you are struggling to get quality links, it is probably because there is nothing on your end that deserves links.
It is a fact that some types of content get links easily than others.
Those that earn links seamlessly are referred to as linkable assets.
Below is a profile of a well-performing linkable asset.

It is a link for this page, "13 reasons your brain craves infographics," by NeoMam.
It looks appealing, right?
That said, links are not the only benefits of linkable assets.
There are many other advantages such as monetization, brand awareness, and social shares.
The right linkable asset plays a very critical role in creating backlinks to your website or page.
A study by SparkToro in 2019 that surveyed over 1500 SEO experts indicated that the most important Google ranking factors are "quality of linking pages" and "relevance of general content."
The main point here is that for your online presence to grow, you must do two main things.
Earn quality backlinks and create useful content.
This guide will be looking at what is a linkable asset and how to build such content.
What Is A Linkable Asset?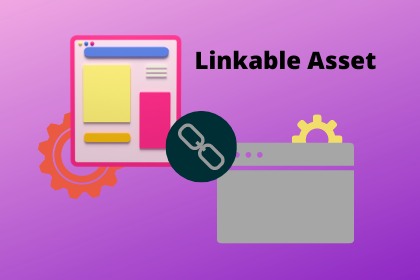 Linkable assets are mainly pieces of content designed to attract backlinks.
Linkable assets are normally from any sites in your industry or niche.
It is sporadic to find someone linking to commercial content.
Thus, a linkable asset is never a product page or any commercial content.
Some marketers develop linkable assets intending to rank for certain keywords.
Note that this is only viable if there is an overlap or connection between your asset's topic and the keywords in question, which is very rare.
So, what makes content linkable?
To understand that, it is vital that you also have an idea why sometimes people link to other content.
Grasping that will help you start building "linking triggers" into your pieces.
Here is why people link to pages and sites:
It offers answers to specific questions.
Provides a different angle on a specific topic
It backs a point someone is trying to pass.
It is a piece their readers would love
Linkable Assets Characteristics
While the endeavor of developing links for pages may seem easy, it can be hard to pull off.
Why?
For the strategy to work, you must create pieces that are worth linking to.
As mentioned earlier, a linkable asset is any content that has a higher chance of gaining links.
And to begin earning backlinks, you must make sure that your content is useful and relevant to readers.
Here are the features of a linkable asset.
Audience focused
Linkable assets are not brand-focused.
Instead, they are audience-focused.
People will find it hard to link to a page that looks like an advert for your business.
So, avoid mentioning your brand in your pieces.
Sites do not link to sites.
It is webmasters who link to webmasters.
So, if you want a backlink, you must provide value to people using your content.
A useful page that offers value is an organized and detailed piece on common pain points or queries in your sector.
It should not be about selling or buying your product or service.
It should be something that people can refer to severally.
Long term
In-depth and well-researched long-form pieces are ideal for gaining backlinks.
A study by BuzzSumo and Moz showed that articles receive more links and shares if they are more than 1000 words.
Of course, there is no word count that cuts it all.
But surveys show that long-form content is great for rankings, shares, and links.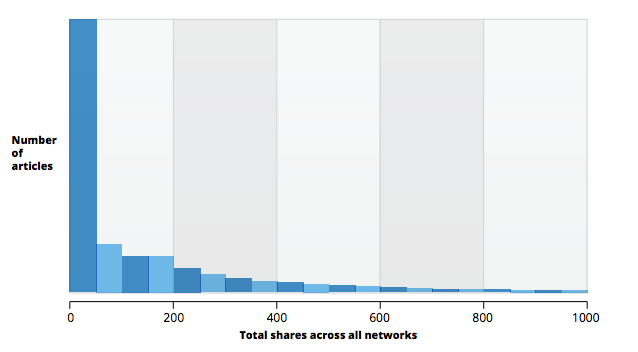 The image above shows content that is over 1000 words continuously gets more links and shares than those that are less than 1000 words.
Useful
If readers can utilize information from your site, then the odds of them linking or sharing the content is very high.
So, concentrate on developing content that answers query your visitors might have.
Or better still, offer actionable tips on how to solve common problems.
Top of the funnel
Research shows that top-of-the-funnel content or content designed for a broader audience does exceptionally well in earning backlinks.
This means that even if you develop pieces that are in-depth and well researched, linking opportunities will be less if the topic is particular or targets a small group of people.
Evergreen
Content that talks about current events will undoubtedly attract links here and there.
However, content that is timeless is more relevant for earning backlinks in the long term.
The best approach here is to create a mix of evergreen and timely pieces.
This way, you ensure you are not relying on old-fashioned content in your link-building techniques.
Factors Of Linkable Assets
Keyword research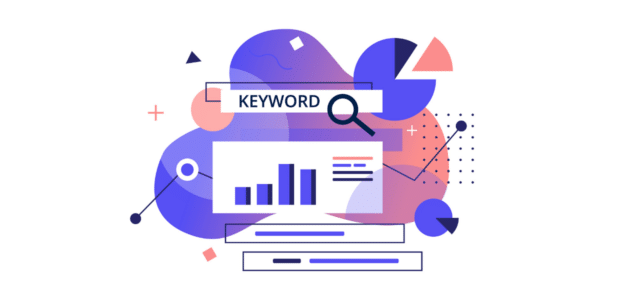 Keyword research is at the core of any SEO campaign.
From link building to on-page optimization to content mapping, keyword research informs SEO efforts.
The same applies to linkable assets as keywords drive ideas.
Now, everybody has their own way of searching for the right keywords.
But the recommended one center around using keyword research tools such as BiQ, mining proprietary Analytics data, and competitor analysis.
Keyword researches help identify phrases that are both traffic driving and relevant.
During the process, try to discover useful keywords with commercial intent and those that are ideal for linkable assets.
Search Volume
High-volume keywords show that they are suitable for developing content as they can draw traffic well.
If you are not sure where to start, you can use BiQ's Keyword Intelligence.
This allows you to gather data on keyword volume, trends, keyword competition, related keywords, and more.

What's more, it has a keyword analyzer feature that helps you see why someone might be searching for the keyword in the search engine.
With this data, you will be able to plan your content in such a way that meets your users' needs.
If you are unsure which keyword to use, you can sort the keywords based on their value.
The higher valued keyword means it can potentially bring more traffic to your website at a lower competition.
Search intent
While search demand is the primary goal, it is also essential to factor in the intention of the search.
Yes, passive traffic is fantastic, but traffic that leads to conversions is much greater.
Going for topics that are in tandem with them of the site will not only attract high intent and quality traffic but will also net in useful links.
Nonetheless, theme-related topics are not always that captivating to linking audiences.
As such, you may be required to sacrifice relevancy/usefulness for linkability in some cases.
This means lower intent traffic but with a better chance of links and wider distribution.
You may use BiQ's Keyword Intelligence to check the keyword's intent.
For instance, you want to determine a searcher's intent when searching for "content marketing."
Type them into the keyword tool.
It will show you the estimated keyword intent percentages based on the total number of related keywords.

The keyword has an informational intent from the example above, which means the searchers are in the awareness stages.
Since the searchers are looking for more information, you can create informative content such as "why do you need content marketing?" and "top content marketing examples."
Scroll down, and you'll be able to identify each keyword intent so that you can understand your target audience better.
Linking audience
Another factor that you have to keep in mind when creating linkable content is the linking audience.
Ask yourself the following questions:
Who is the linking audience?
Will the topic you want to write about appeal to them?
That said, when it comes to audience appeal, it is usually determined by the type of linkable asset you create.
For instance, you want to publish a group interview.
Make sure you have the publicity and link opportunities with everybody that participates.
If not then, go for a broader topic that will appeal to a wider audience.
If it is an infographic, your target is a high authority and quality publication.
The incentive to link will be an exclusive graphic explicitly designed for that specific audience.
And while the topic may have limited search demand and anemic conversion potential, the trust and authority of getting a link from such a publication are so vital that it outweighs all other aspects.
Creating Linkable Assets
Here are some useful link building tips for beginners.
Look For Relevant Topic Ideas
Linkable assets take various forms; the most common ones are long-form blog posts that talk about something in a certain industry.
Again, you can also use BiQ's Keyword Intelligence tool to generate content ideas by researching what phrases and keywords are searched for most in your sector.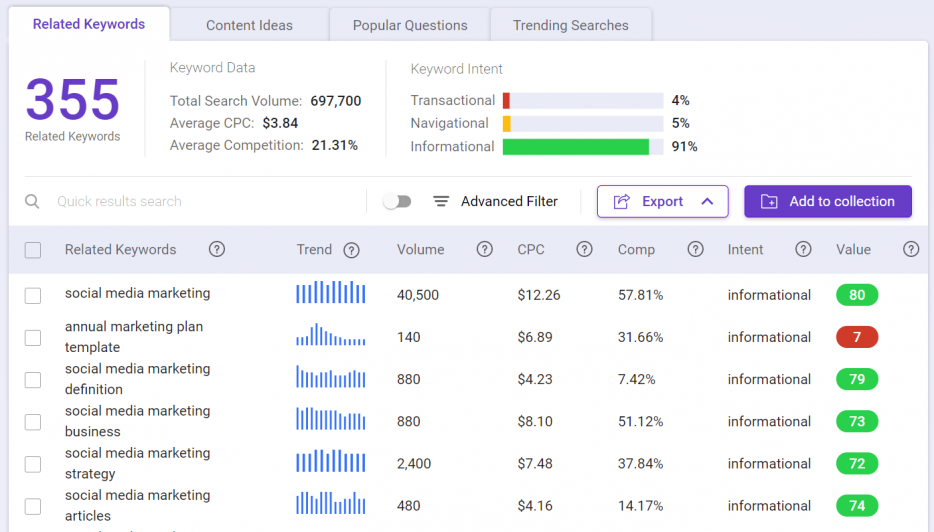 If you are not sure which phrases to utilize, sort the words based on value.
The higher the value, the higher the potential of it bringing in more traffic to your site at a lower competition.
After that, start crafting and publishing content that answers typical queries and provides as much detail as possible.
Research For Related Subtopics
After searching for the main topic, it is important to figure the subtopics that your readers might be interested in.
When you add subtopics that are relevant in your guide, your content would have more relevant information.
In turn, this makes it an even better linkable asset.
You can use Google search to look for ideas.
But if you want more insight, BiQ's Keyword Intelligence is very useful here.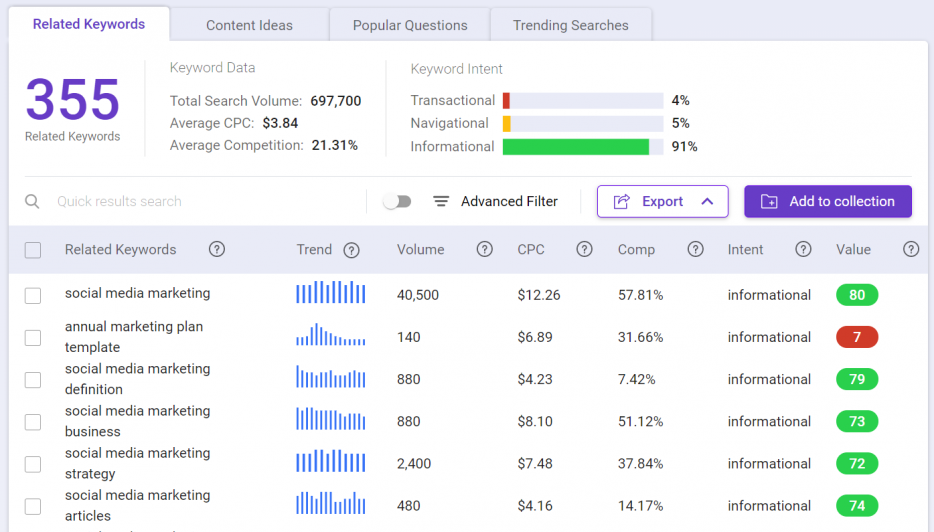 Just type in the main keyword.
And it will show you all keywords come as well as vital insights such as how many people are searching for the keywords, the searcher's intent, and so on.
Create Your Content
Now, here is the most important part.
Once you identify what you want to write about, start writing.
Keep in mind that your content ideas will ascertain whether your content will turn out good enough to be a linkable asset.
When you create the appropriate content, your target audience will undoubtedly devour it and eventually link to it.
To get the best content ideas, check your competition's website to see the type of posts that are performing well.
If you are a perfectionist and do not want to leave anything to chance, then a tool like Content Intelligence can see what is popular.
It will provide you with the best content-driven strategies that are SEO-friendly.
While you write in the block editor, you will also get interactive writing ideas to help you.
You will be able to see the tool's real-time text editor to see your content grade and keywords count that tells how relevant your article is.
You'll also quickly know if you've included enough keyword density.
Now, whatever approach you take, you will likely come across lots of content ideas that you can use immediately.
Or you can save them for later on your editorial calendar.
Conclusion
With these tips, you will be able to get linkable assets.
While there are many ways to create linkable assets, go for ones that you can craft well with your resources and capabilities.
Only then you can create fantastic content.
A good example is "how-to" guides.
Not everything that is worth learning is easy to learn.
A detailed and step-by-step guide will help a lot here.
Actually, that is the main reason why definitive guides usually get a lot of backlinks.
Journalists and bloggers would also rather link to a definitive how-to guide than several different resources.