Anyone running a business would want to make the most sales. But as you will see, no great results will occur without solid demand generation strategies for your brand.
Demand generation is a process of creating demand in a company or its products.

It accounts for every touchpoint in the customer journey and aligns your Marketing and Sales teams by leveraging data to drive growth in your company.

When done correctly, it can massively boost sales, increase customer base and make you stand out from other companies on the market.

It focuses on long-term engagement with things like lead generation and demand capturing. The results will be gradual and will lead to the overall long-term success of a company.

Today, you'll discover the exact ways on how to implement demand generation marketing in your business.
What Is the Process of Demand Generation Marketing?
In this section, you'll find out the whole process of demand generation,

It will give you a rough idea of what it is about and allow you to better understand how to implement it in your business.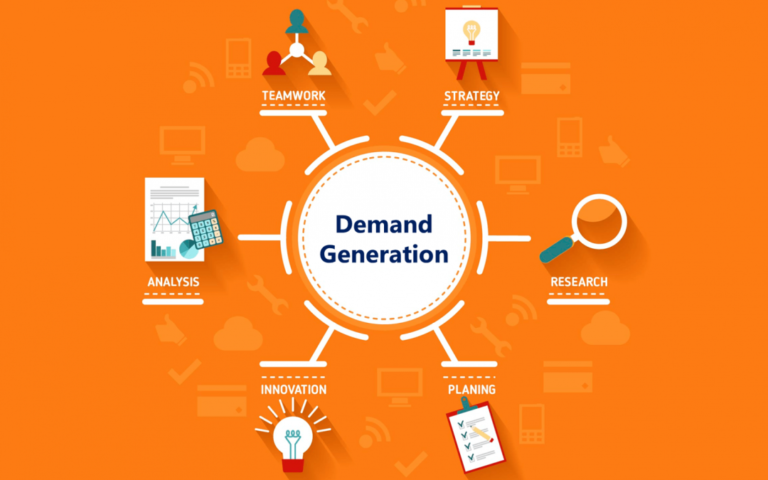 We'll cover the three most important steps of demand generation.
1. Identify and Qualify Prospects
The first step of demand generation is identifying and qualifying prospects.

In essence, you're identifying your ideal customers and finding out whether they have a desire and ability to buy from your company or not.

If they do, they are qualified prospects that you should strive to convert into customers.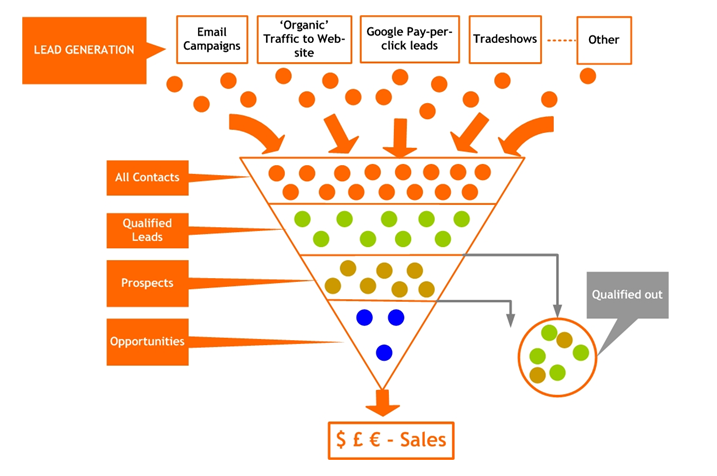 This step involves meeting your ideal customers at places where they hang out and increasing their interest.
2. Generate Interest
The second step focuses on consumers that already have a demand for the product.

The most common strategies that are used for that are producing high-quality content and perfecting your SEO.

For instance, if you're in a digital marketing niche, you'd want to rank high for keywords like "best digital marketing company" or "best SEO agency".

People searching for it have already a high-demand and all that's left is their awareness and interest in your company.
3. Convert Leads Into Buyers
The last step is about pumping up your revenue and maximizing sales.

It focuses on converting leads to customers more effectively and accelerating the whole sales process. This is especially important nowadays in today's highly-competitive market.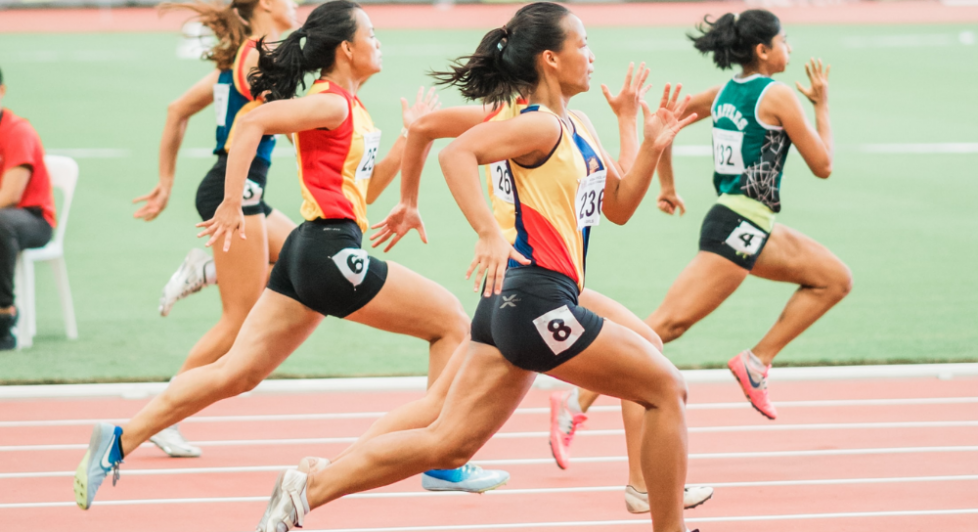 Because the longer it takes you to convert a lead into a customer, the greater the risk of losing that lead to your competitors.

What Are Some Demand Generation Strategies?
Now that you know the whole process of demand generation, let's look at some strategies that can help you implement it in your business.

We'll take a look at the 9 best demand generation strategies to use in 2021.
1. Score & Nurture Leads
Lead scoring and nurturing are crucial for maximizing your chances of conversion.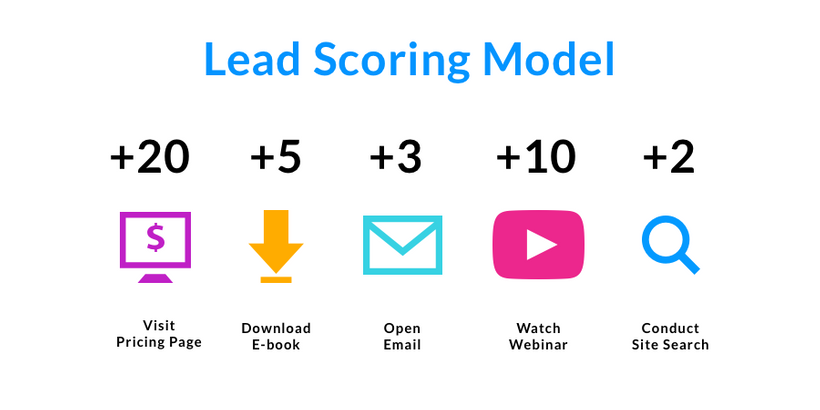 First, you need to score a lead based on its behavior with your brand. Usually, you create a set of actions and assign different points to it, as you can see below.

Downloading ebook – 4 points
Signing up for a webinar – 6 points
Looking for demo or trial – 9 points
This is important because it helps your Sales and Marketing teams evaluate leads and determine how ready they are for the nurturing.

Second, you need to nurture leads – convert them into customers.

This is where it's super-useful when your Sales and Marketing teams collaborate together.

The marketing team can pass on qualified leads with their score to the Sales team that can personalize the nurturing process and increase the chances of conversion.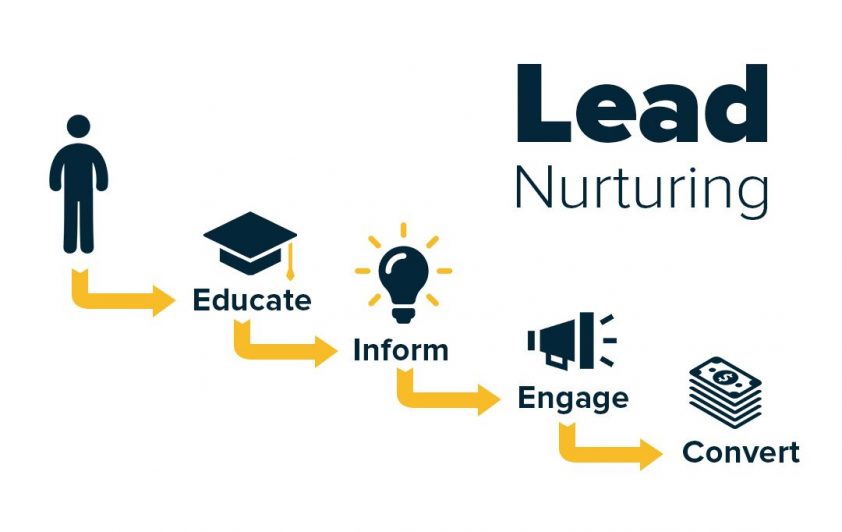 It allows you to convert more leads and make the whole process more effective.
2. Create & Publish Content That Answers Customers's Questions
Your audience has a demand for something you offer.

That's why you should help it by delivering high-quality content. It will help you to build a rapport with your audience, improve brand awareness and get more leads.

The easiest way to do that is to create content that answers questions your audience has.

There are many ways to do it, but the fastest and most effective way is to use BiQ's Keyword Intelligence.

Go to Keyword Intelligence and type in your target keyword into the search bar.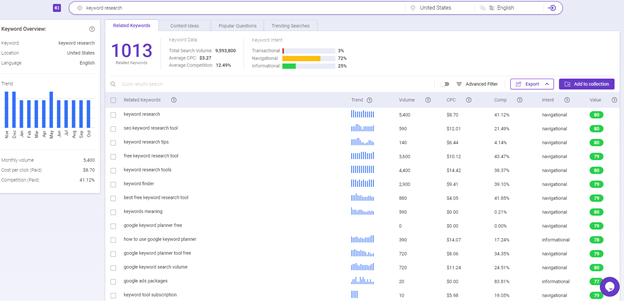 You hit enter and get a list of all keywords people search for. In the upper menu, you can click on the Popular Questions tab.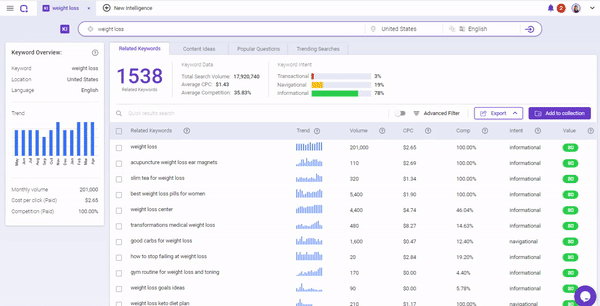 There you can find the most common questions your audience asks.

Answering them will make your content more helpful and will assist you in generating more leads you can later turn into customers.

With BiQ Keyword Intelligence, you can also check the Trending searches to find the latest trends people are hungry for.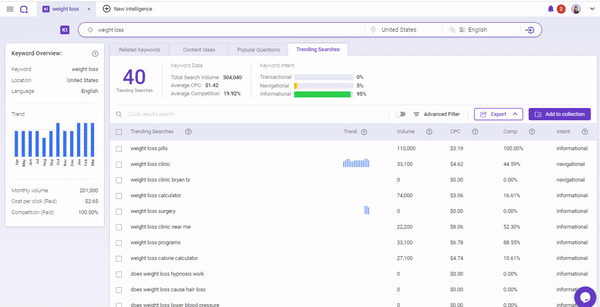 3. Produce Interactive Content
Content marketing creates a vital part of your demand generation strategy.

If you're looking to meet the demand, you must produce highly-engaging content that your audience can interact with on a regular basis.

Interactive content is anything where you interact with your customers and include things like webinars, live streams, or online conferences.

Basically, anything where you can interact with your audience in real-time.

This is important because the people attending these events are investing their time in your company, which makes them more likely to convert in the future.

In fact, 20 – 40% of your attendees will eventually turn into qualified leads.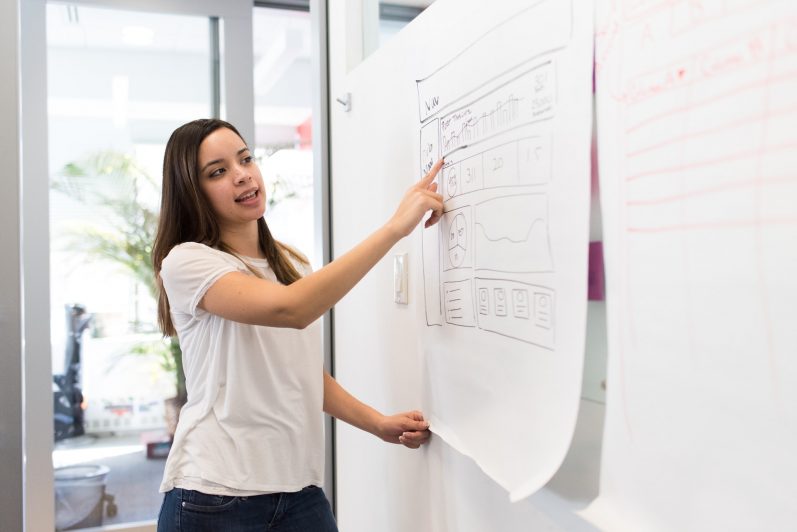 If you're looking to pick one type of interactive content, pick webinars.

They are the best demand generation interactive content because when customers sign up for it, they are already making a commitment to work with your brand in the future.

You should also remember to produce interactive content on a regular basis.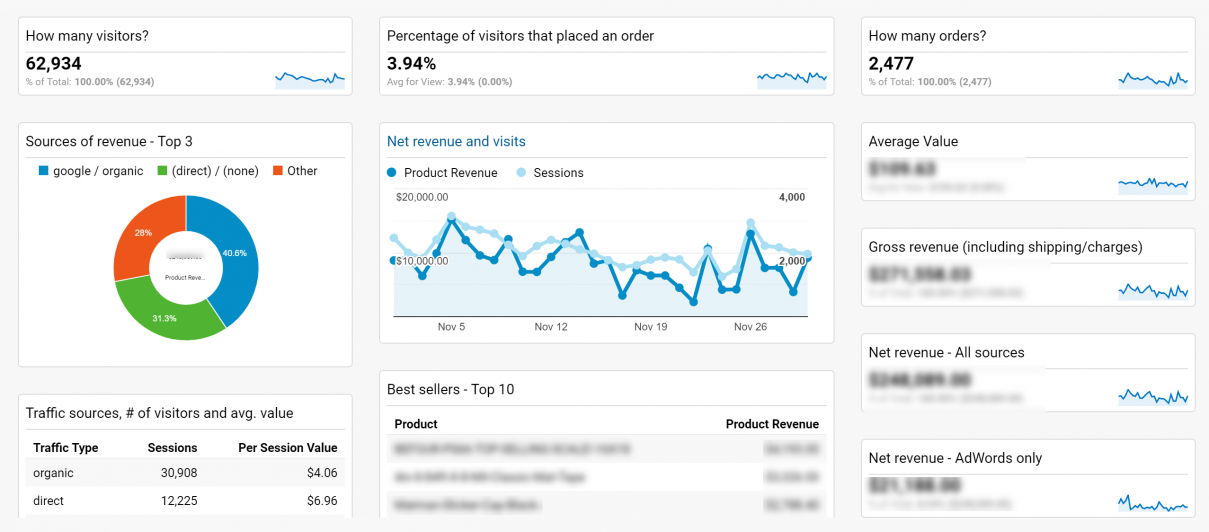 The more content you produce, the more traffic and qualified leads you get.
4. Create Conversion Funnels to Generate Leads
At some point, you'll need to create conversion funnels to turn strangers into customers.

A sales funnel is basically a process where you turn strangers into qualified leads and customers that will continue to engage with your brand in the future.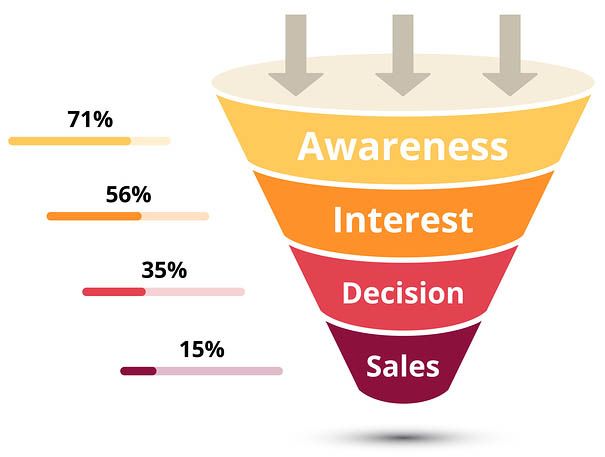 It all starts with finding ways to build awareness.

This is finding people who have a demand for your products, but they haven't got to know your company yet.

After you build awareness, it's time to make them invested in your products and offers.

You can do that by showcasing the benefits of your products and building a solid landing page that further converts them.

After that is time to make the final decision and buy.

You can usually accomplish that by email marketing where you build a closer connection to your leads, increase their trust and persuade them to buy.
It's a complex process but it's the only way to make your demand generation successful.
5. Providing Free Resources
One of the most successful lead generation strategies is giving away free stuff.

This can be anything of value, whether it's an ebook, cheatsheet, workbook, or anything your audience desires.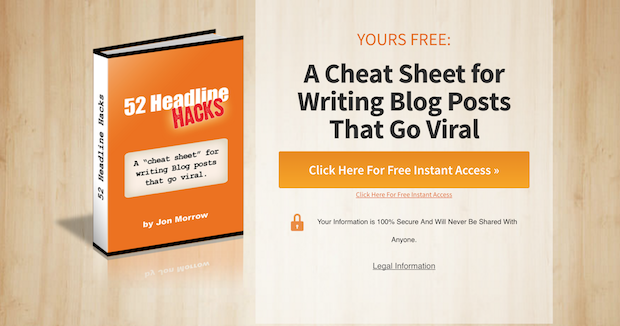 That's exactly what WordStream did when they launched Adwords Performance Grader.

This tool has driven outstanding results for their audience, helped them improve their PPC campaigns, and maximize their return on investment.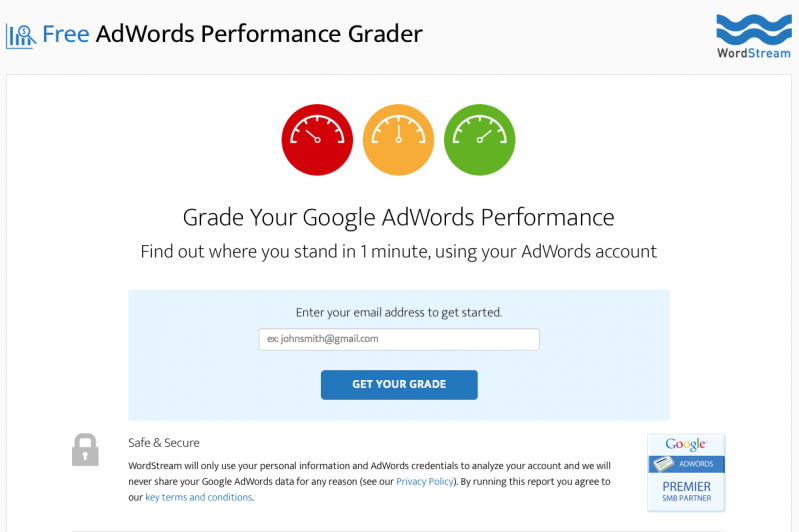 And the results?

They built awareness, converted leads, and grabbed billions of dollars.

Be sure to give away free stuff to your audience, increase brand awareness, and build a successful demand generation strategy.
6. Setup & Measure KPI
KPIs are key performance indicators that give you insights into your strategy.

Setting up the right KPIs and monitoring them with proper tools is critical for the long-term success of your demand generation strategy.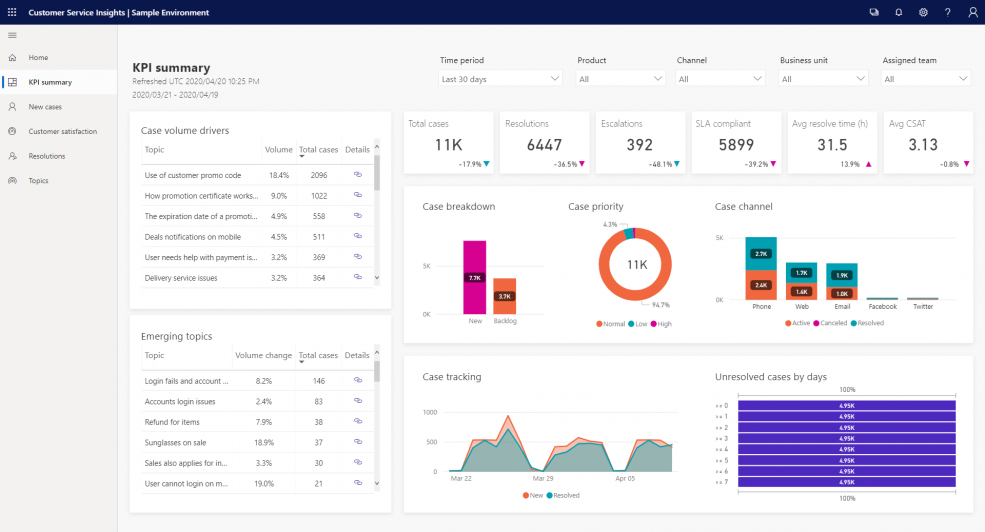 It can help you measure results, discover problem areas and calculate the ROI.

For instance, for a successful demand generation strategy, you should measure:

Cost Per Lead
Customer Lifetime Value
Return On Investment
Monitoring these KPIs can help you determine which strategies brought the best results but also what are the strategies that only waste your time and money.

There are many tools that can automate this process and make KPI monitoring effortless.
7. Pick Your Best Content Distribution Channel
Content quality plays a crucial role in any demand generation strategy.

But to be really successful you shouldn't only focus on what you show your customers, but also how you show it to them.

You must meet your customer where they are and deliver your content their preferred way. There are a few things you should evaluate beforehand.
i. Where is your demand generation audience?
This is a primary question for all your content marketing strategies.

You can easily determine that by understanding your target audience and getting into its shoes. If you were a painter, where would you hang out?

You'd probably be on Instagram showing your artwork to others online.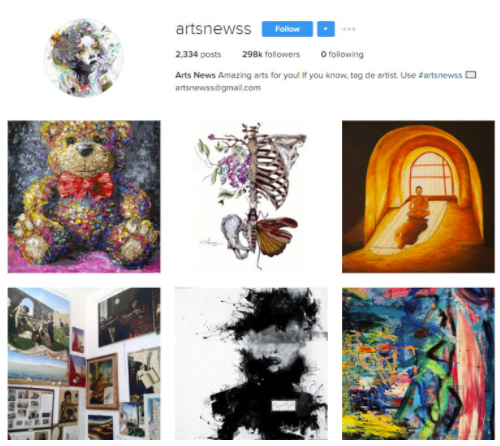 The options are limitless so it's ideal to brainstorm the ideas and find the place where your target audience spends its time.
ii. Does it fit your budget?
Different marketing channels vary in costs and prices.

For instance, if you are just starting out, running a PPC campaign may not be suitable. You are paying for each click a lead makes, which can be very costly.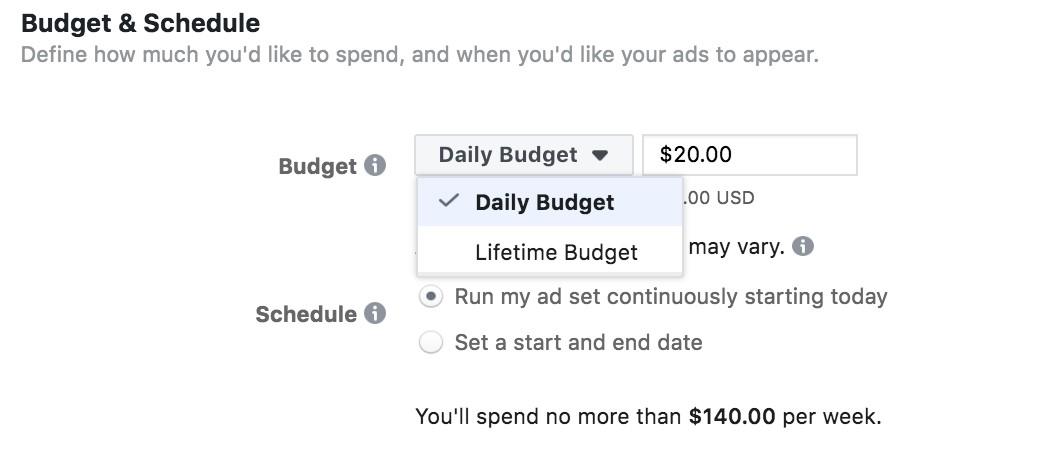 It's much better to choose cheaper alternatives like social media marketing.
iii. What fits Your Message?
If you're reviewing a digital product, writing an article about it isn't the best option.

It's a lot better to record a video and showcase all its features in an easy-to-follow manner.

Always think about what type of content fits your message best before creating any piece of content.

Following this will improve your demand generation strategy and drive better results.
8. Make Use of Online Ads
Social media ads are superb for meeting your target audience and generating leads.

And the best platform to run an online ads campaign is Facebook. This is because it's the largest social media platform with over 2 billion active users.

Aside from this, it also has a powerful feature – a lookalike audience.

Lookalike audiences are custom audiences you create. They closely resemble your demand generation audience – people who have shown interest in your offers.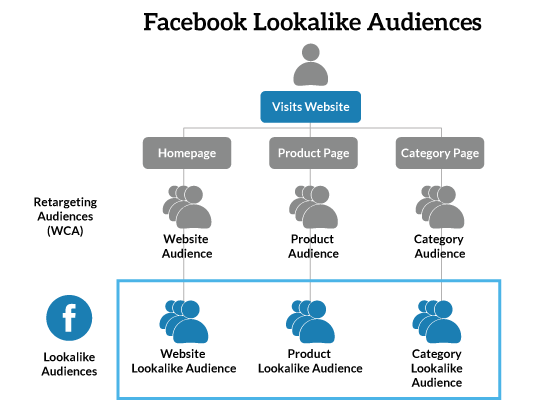 You can set it up easily by the data you have gathered from the current customers.

You can set up the audience's gender, age, and all psychographics and demographics.

This targeting feature is one of your most powerful demand generation strategies and can do wonders if implemented properly.

It's also not as costly as other advertising channels such as PPC ads.
9. Align Sales and Marketing
The Sales and Marketing teams are closely bound and should work together.

This is especially true when it comes to demand generation because both teams play a vital role in various stages of the marketing campaign.

Usually, your marketing is first to come into play. It starts the whole process of increasing brand awareness, capturing leads, and qualifying them.

After that, they pass on these leads to the sales team.

Their responsibility is to automate the follow-up campaign, build emotional attachment of leads to your brand and persuade them to buy.
It's that teamwork that makes your strategy as efficient as possible and leads to the best results. You shouldn't make your Marketing and Sales team work separately.

Instead, keep them close and aligned to create a successful demand generation strategy.

Conclusion
Demand generation is crucial to maximize your potential and make your brand successful.

If done well, it can create better awareness around the issues your business is able to fix, capture qualified leads, and increase conversions.

Today we've talked about the 9 best demand generation strategies to implement in 2021.

Which one of them did you like the most? Or did I forget to mention your favorite generation strategy?

Either way, let me know in the comment section below right now.