Backlinks remain one of Google's search engine ranking factors. Therefore, it's important to distinguish between good and bad links. Here are 10 types of bad links you should avoid when link-building
Did you know that there are many types of bad links that could get your website penalized?
Well, every SEO expert worth their salt should know that good links (along with great content) are what form the backbone of everything SEO.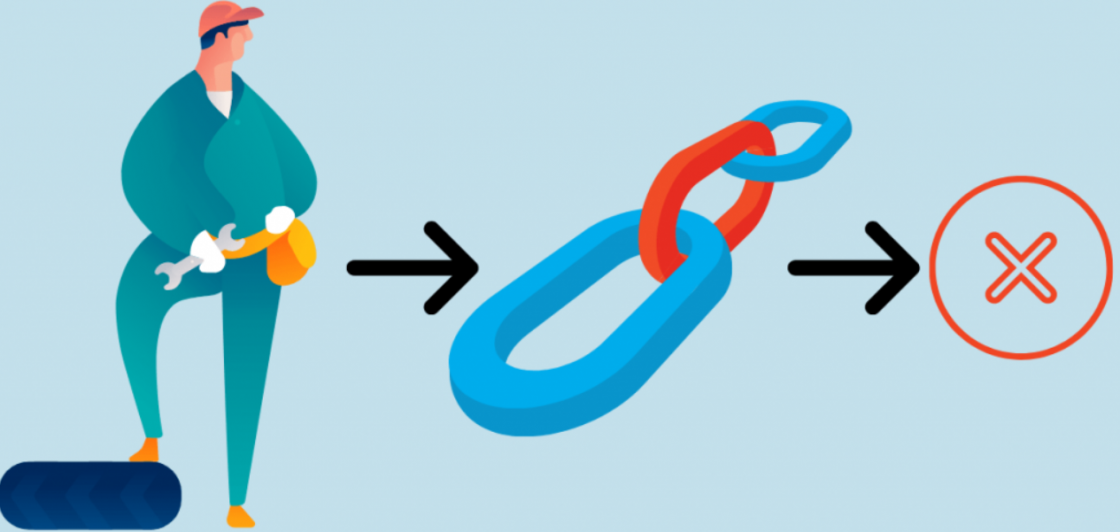 Today, links maintain their significance among Google's ranking factors.
That makes it an incredible resource to get your website on Google's good books.
But what happens when you get or use enough bad links to the point that it actually harms your website?
Google can algorithmically downgrade your website.
You could also get manual action from the search engine giant, which is worse.
While Google maintains that it is good at ignoring bad links, having too many bad links on your website might not work too well in your favor.
Therefore, you must ensure you have only quality backlinks and relevant plus informative content on your website if you want to increase your overall rankings in the SERPs.
Types of Bad Links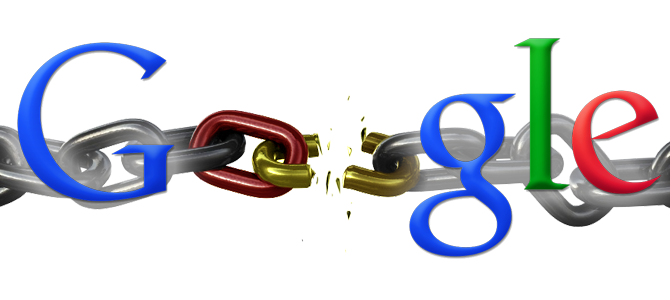 Google hates bad links.
As such, you must learn to hate it too if you want to stand a chance in the already highly competitive marketing industry.
For that reason, we compiled a comprehensive list of types of bad links you'll want to avoid on your website.
Press Release Links
They might have been popular about ten years ago.
But press release links have become obsolete and overtaken by time and other more sophisticated linking strategies.
As press release links were super-easy to acquire, many websites that used this backlinking strategy had to stop using it and conform to the new link-building norms.
Like with any other SEO strategy that worked so well, press release link usage got abused by SEO experts.
Today, Google considers press release links to be a link scheme since they're so easy to manipulate.
Therefore, if you absolutely must include a link to your website due to unforeseeable factors, then it's best to use naked URLs as your anchor text.
It's also advisable that you use only one link from the press release's contact area.
Forum Links
Before we get into this point, it's important to note that not all forum links are bad.
If you have a forum discussion link coming from a good quality website or established online platform, and the link isn't spammy or manipulative, you'll probably want to keep it.
The issue comes about when you have thousands of forum links from foreign discussion forums.
Most of them are low-quality links and riddled with spam content.
You must disavow such forum links immediately.
As such, you always want to monitor and check all link requests coming from forum discussions.
Some of them may be spammy backlinks.
Many Nofollow Links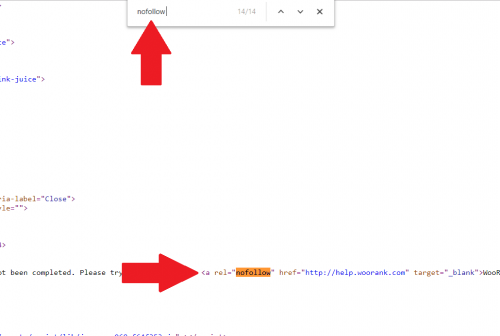 Nofollow links are links that don't affect your webpage authority or PageRank.
Some bloggers might want to exploit this and have many low-quality bad links on their websites, thinking Google will not notice.
Many content creators have tried uncountable times to fool Google by randomizing their footprint just enough so their spammy link-building goes undetected.
The results are always the same.
Google will catch up to you and penalize your website accordingly.
It is becoming exceedingly difficult to create randomized footprints that the search engine giant won't detect.
Why?
Well, it's because the nofollow link request is a footprint itself.
The fact that you have several nofollow links on your website might be an indicator that there's something spammy going on.
Google will investigate.
Private Blog Networks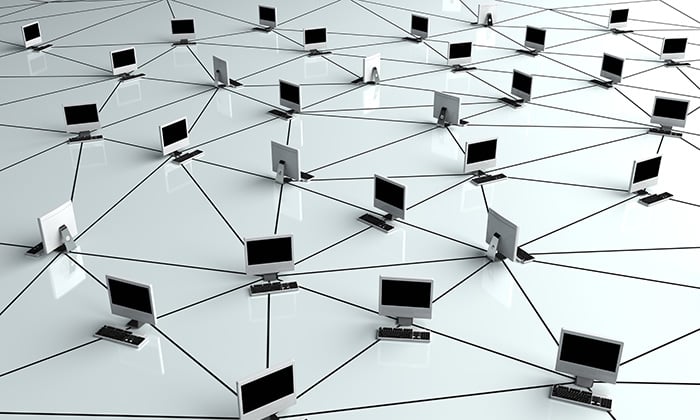 Private blog networks (PBNs) used to be an excellent strategy to build links and boost rankings in the SERPs.
Bloggers could randomize their footprint and still record significant gains from using the PBN technique.
Not anymore.
Today, Google and other major search engines consider PBN usage illegal.
It's one of the types of bad links you want to avoid using entirely.
When used on a massive enough scale, PBNs can tank your website and adversely impact your hard-earned organic traffic.
Google has become sophisticated enough to detect and punish websites that use PBNs almost as quickly as they surface on the internet space.
Some PBNs might still take longer to spot, but the search engine giant will eventually catch on.
The best remedy to escape Google's penalty or deindexing is to avoid using these websites with expired domains.
Directory Submissions
Directory submission is the act of submitting your domain URL in a directory under a specific category.
These services will promise that you will get increased traction from using their links.
However, this couldn't be further from the truth.
Submitting to directories with low-quality links or categories that aren't related to your niche will end up harming your rankings rather than boost them.
On the other hand, as with all things SEO, there's always an exception.
It's okay to use relevant and targeted directory submissions to build links naturally, especially in local SEO.
You just have to know which directory submission services will actually deliver on this.
Blog Comment Spams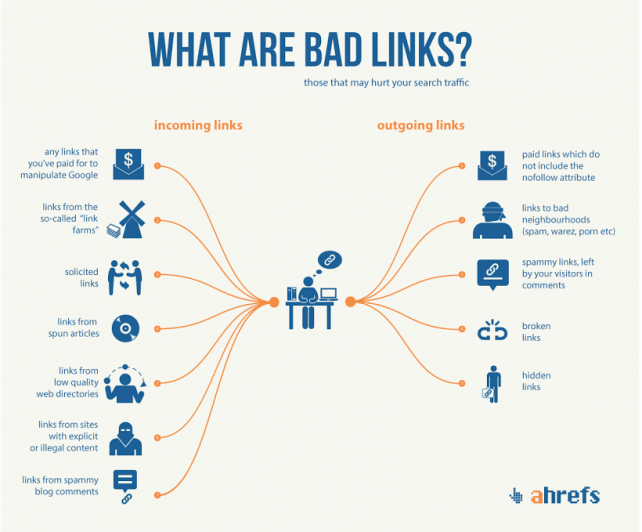 Here's another classy bad backlinking strategy that no longer works and that you'll want to avoid using.
Historically, website managers have misused blog comments so much that it has become one of the most abused SEO tactics.
Comment spamming is a classic black hat SEO strategy that spammers use to get more links to websites.
One thing you must note is that it doesn't work.
In fact, link spamming what introduced the nofollow links.
Blog comment links are acceptable if the comments are in regard to relevant topics and from relevant websites.
Cheap Link Services
As of writing this, some SEO agencies already offer their links to other websites at affordable costs.
It's yet another classic bad link strategy.
It's so egregiously bad that while link services aren't part of Google's guidelines, the footprints left behind and the patterns are obvious to Google's algorithms.
The search engine giant can just as easily set up an investigative protocol to check and monitor the common patterns used by these services.
Also, you never really know.
That person you might be talking to on that black hat forum could very well be a Google employee.
Spun Articles
Spinning articles has long been one of the most abused types of bad links and a tactic used by the black hat SEOs.
The article spinning process goes like this:
You write an article.
Use a software spinning tool to spin the article into hundreds of other articles that normally read as total rubbish.
Post the spun articles on different spam blogs and article directories while backlinking to your website.
Unfortunately, some highly respected internet marketing websites still advocate for article spinning as a solid link-building strategy.
Some websites even point their readers to vendors who automate the entire process.
However, going down this route is a surefire way to kill your website.
You won't get away with it.
Paid Links
Firstly, it's important to note that not all paid links are bad.
Google also doesn't have an issue with paid links per se.
In the old days, people used to pay for high PageRank links to boost their PageRank score.
Google's problem with paid links is that:
They are non-editorial.
They are designed to pass PageRank.
To comply with Google's guidelines, website owners are required to include the rel="nofollow" attribute on any links they buy.
Clearly, it's difficult for the search engine giant to identify all paid links.
However, there are certain obvious red flags you'll want to avoid.
These include:
Dofollow links from unrelated websites/content
Dofollow sitewide anchor text links
Again, not all link exchanges are bad.
It's important that you understand this.
In fact, Google encourages link exchanges, provided they adhere to their guidelines.
The issue now arises when you're exchanging links for the sake of link exchange.
Google may consider this a link scheme and a violation of its webmaster guidelines.
Reciprocal link building happens all the time on the web.
After all, it makes sense that you will eventually talk about other websites in your niche, and they will also talk about you.
It's also an excellent strategy to get other websites in your niche to notice you and see you as an authority.
You never know.
An authoritative site in your niche might just decide to return the favor and link back to you in the future.
That will definitely help your website grow.
Consequently, if you go around contacting hundreds of websites and asking them to exchange links (particularly the stand-alone or non-niche-relevant links), rest assured that tactic will eventually cause your website some harm.
Therefore, niche-specific and relevant link pages are good.
And Google encourages them too.
The non-niche specific-free-for-all pages are bad, and you should avoid using them.
Ask yourself, is the link you're using there for your users or just to swap links?
You will know whether you need to grab that link or avoid it.
How To Check Your Bad Links
To check if you have bad links that are pointing to your website, you can use any backlink checkers. Personally, I would recommend BacklinkGap as it's one of the free tools out there that let you check your backlinks WITHOUT even paying a dime.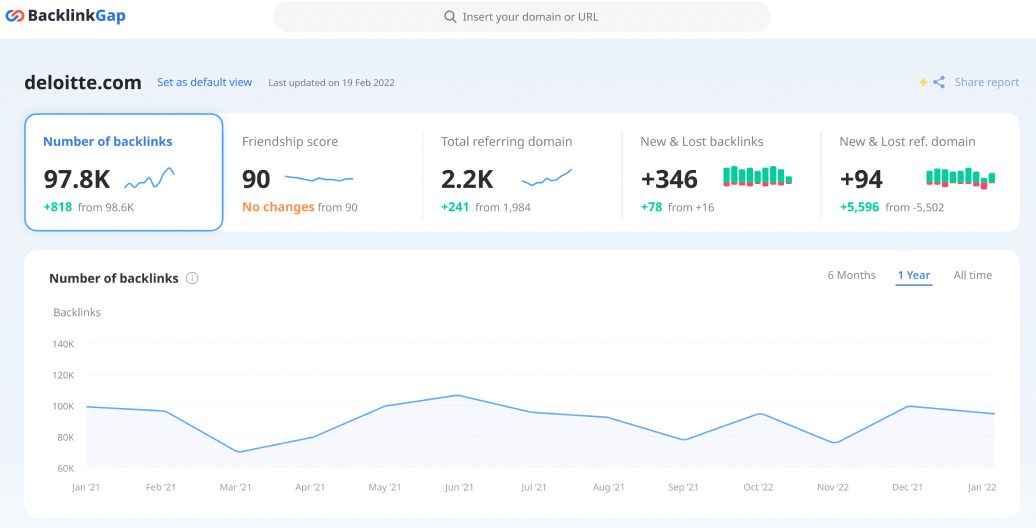 All you have to do is to add your website in the search bar and let BacklinkGap do all the work. You can see the number of backlinks, how many referring domains are linking to you, and what anchor texts they used.
How to Build Links Properly
So far, we have talked about different types of bad links that can harm your website.
However, that doesn't always mean all links are bad.
Now, here's the question.
Could bad links be something else?
Something more?
To find out, it's advisable that you perform multiple audits on your website to assess the state of your website and move forward knowing where your website stands regarding bad links.
Types of website audit to perform on your website:
Technical SEO audit – Uncovers any technical issues, crawl issues, or any similar issues that might impact your website.

Content audit – Determines the state of your website's content.

Link profile audit – Assesses the current state of your website's overall link profile.
From there, you can now move forward with the necessary steps to fix your website.
However, if you're unfortunate to have a complete website with issues in all three columns, you'll have to get a lot of work done.
BiQ's Keyword Intelligence is the best SEO tool that will help you find the right keywords to target your audience.
With BiQ's keyword data, you'll have critical insights into your keyword volume, keyword trends, keyword competition, keyword relatedness, and more.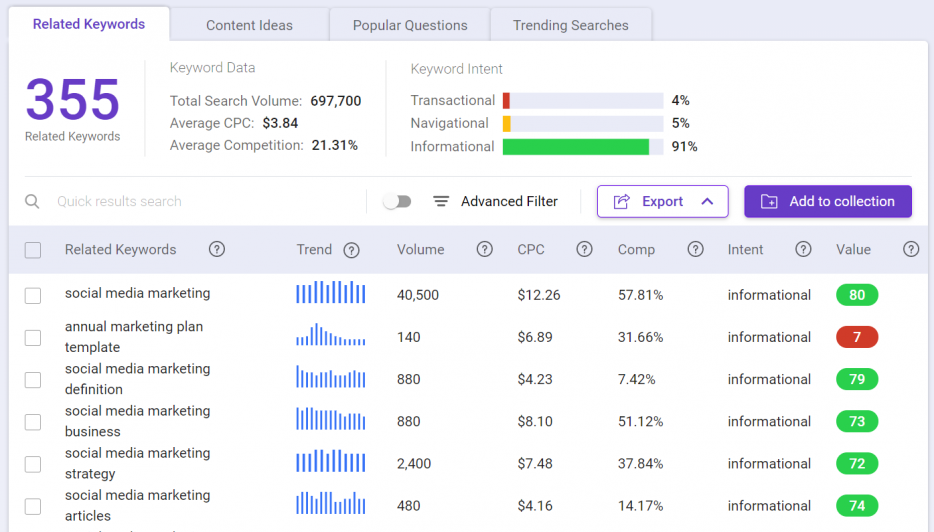 Another feature that makes BiQ's Keyword Intelligence great is its keyword analyzer feature.
You will know why someone else might search for that particular keyword in the search engine.
You can use this data to plan your content more efficiently in a way that meets your searchers' needs.
The keyword intelligence tool will also provide you with sufficient data to build highly authoritative and relevant links for your website.
You never have to worry about bad links again.
The Keyword Intelligence tool also allows you to sort your keywords based on their value.
You can find and use the higher valued keywords that will potentially bring more traffic to your site at a lower competition.
BiQ's Content Intelligence is another critical SEO tool you can use to write an SEO-friendly content-driven blog post for your target audience.
While writing in BiQ's block editor, you will receive interactive writing tips with the best SEO-friendly content-driven strategies.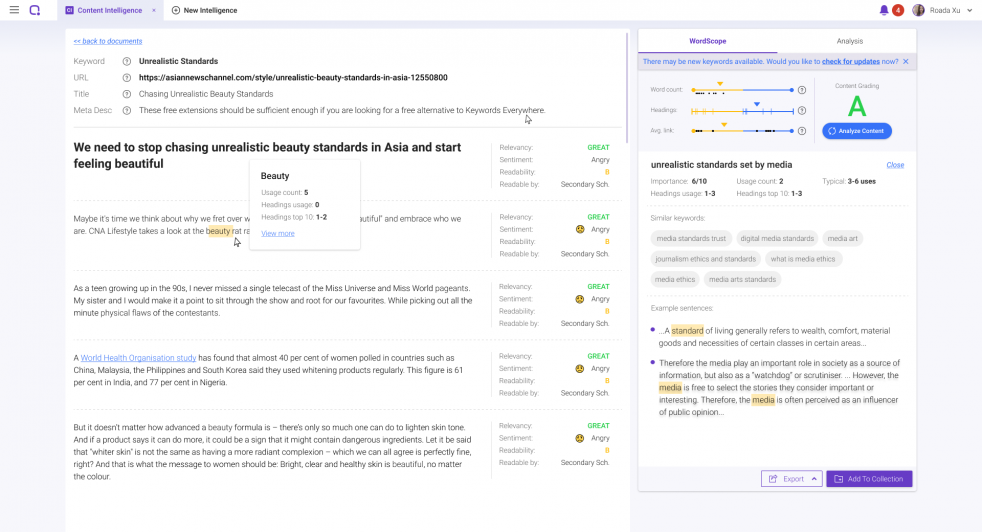 You never have to worry about bad backlinks when you have this tool to monitor your text in real-time.
You'll quickly see that you have enough keywords and links in your article, allowing you to make the necessary edits.
You must also note that having an A content grade doesn't always mean that your content will rank on top of Google search.
Conclusion
From this excerpt, it's evident that there are different types of bad links you need to avoid if you don't want to end up being slapped with a Google penalty.
Ideally, the more good links that point to your web page, the better and more authoritative it will be.
Google will have the same perception about your website as well.
After all, good links come to useful websites that users are actually interested in.
Getting natural links from trustworthy websites is one of the most effective strategies you should use.
To learn more about link-building strategies, you can read our guide on link-building strategies.