As we move on and embrace the new normal, we see new ways of life. Are you ready to pick up the 11 crucial marketing lessons that you as a marketer should apply in 2022?
Are you practicing these 11 marketing lessons? If you have not, it's time to do so.
It's almost impossible to imagine that 2020 didn't shape any business's marketing or operation processes. The Covid-19 pandemic forced many brands to re-evaluate their marketing strategies and adapt to the new reality of working remotely. And owing to these disruptions, some businesses did not survive.
The challenges we faced and the marketing lessons we learned should be enough to set us in good stead for 2022 marketing.
From a communications and marketing perspective, one fact stood out more. Companies that didn't invest in digital marketing strategies and tools struggled throughout 2020. However, those that developed and integrated their marketing strategies stood out from the crowd.
Here are the digital marketing lessons we intend to share with you.
11 Marketing Lessons to Apply in 2022
Learning how to be a marketer isn't a difficult task. But it's having the instincts and marketing creativity to know when to push your marketing objectives forward that counts. In this unusual year, every business owner must learn about marketing and fully understand the ins and outs of this massive niche.
We've gathered some valuable and lasting marketing lessons you must adopt to reach your target audiences for your 2022 marketing efforts.
Here's what you need to know to stay afloat and market successfully in 2022:
1. SEO Matters
SEO plays a critical role in helping brands gain more organic (unpaid) traffic. There's no escaping it. SEO is crucial for ensuring the success of your marketing campaign.
From topic research to keyword analysis, content creation, publishing, and even monitoring your content's progress, you will need SEO to rank.
With SEO, you'll be able to find the right keywords to rank for in the top positions in the SERPs. There's a reason why over 64% of marketers invest in SEO. It's an effective tool to get you to the top spot in the SERPs. Not only that. It comes with several other perks, too.
BiQ SEO Suite is one of the best online tools you can use to implement your SEO efforts. You can use BiQ's Keyword Intelligence tool to find the right keywords your target audience will use to search for a business like yours in the search engine.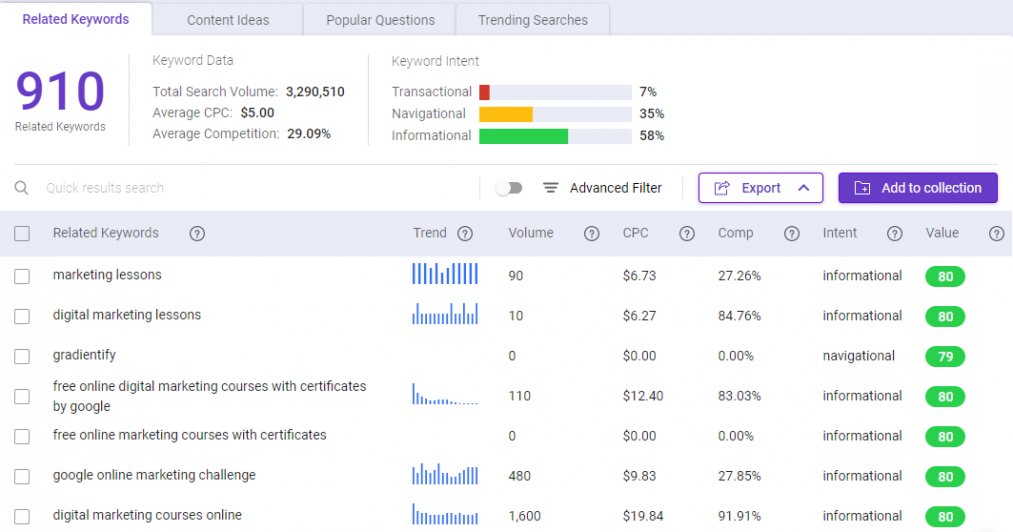 BiQ Keyword Intelligence will provide you with critical insights on your keyword volume, keyword competition, related keywords, trends, and more. You will have access to features that allow you to sort keywords based on their value. This way, you can use high-value keywords at a lower competition to drive more traffic.
2. Content Creation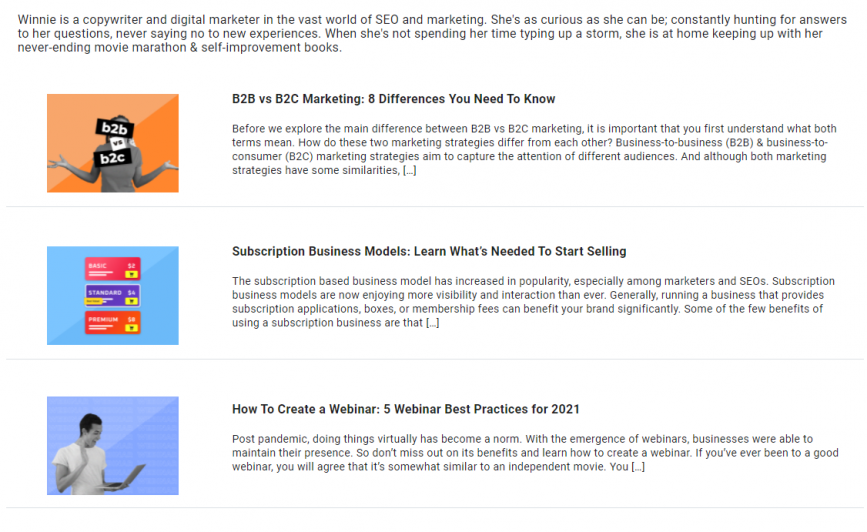 It's a fact that creating and publishing more content on your website will help make your website and content more visible to your target market. It's also a fact that big businesses know this and invests heavily in creating and publishing lots of content.
Not just content, but significant, highly relevant, and engaging content.
Content promotes visibility. It's one of the widely known marketing lessons and tricks you must adapt if you want to get even more potential leads to see your brand.
Besides promoting your site's visibility, you can also use content to share your brand's story, thereby increasing your leads and conversions.
80% of online users enjoy learning about brands through online content. So, share your story with your users.
However, unless you are gifted in creating compelling content, it's probably best to hand over the task to someone else. You can task the job to one of your staff or hire a freelancer, freelance agency or digital marketing agency for the job.
BiQ's Content Intelligence is another great tool you can use to draft, edit and optimize for quality content for your marketing efforts. This Content Intelligence tool will provide you with SEO-friendly content-driven strategies to get your content in front of the right audience.
You can also use the Content Intelligence real-time editor to revise your marketing content as you draft it. This will tell you how relevant your article is and if you have the optimal keyword density for your post. It's the perfect tool to help you learn about marketing and the best content to publish for your target audience.
3. Focus on Mastering Digital Experiences
What 2020 highlighted most for marketers was the need to always be "change-ready" and agile at both individual and organizational levels. As a fact, 2020 forced many marketers to learn how to work well and collaborate remotely from home.
How did your business cope when face-to-face check-ins weren't feasible anymore?
One of the biggest marketing lessons businesses learned was always to be prepared for whatever outcome and shift in their business operational settings.
Marketers that adapted to social media, emails, digital ads, and other forms of online customer targeting saved their businesses from catastrophic financial losses. Businesses that were already using digital marketing tools and online experiences pre-pandemic were even better off.
Today, it's almost impossible to find a business that won't benefit from starting an active social media or email marketing campaign. And 2022 marketing is set to see even more businesses adopt the digital experience.
4. Always Adapt to New Changes
As mentioned in the previous step, change is inevitable, especially in online business and marketing. Therefore, you must always be well-equipped and prepared for any changes or situations that might interfere with your regular marketing efforts and business operations.
Unfortunately, many small businesses fall victim to the "if it isn't broke, don't fix it" syndrome. This type of rigidity doesn't always end well in marketing.
In 2020, the pandemic forced many businesses to change the routines they were already familiar with, or else, close up shop. The Coronavirus took away most businesses' option of staying true to routines they were familiar with that had been working.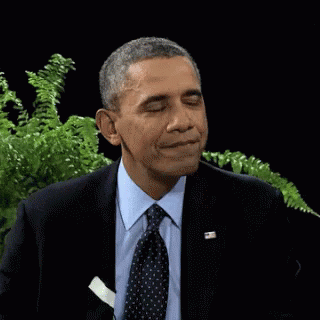 Businesses were forced to adapt to changes in safety and health protocols, forcing most businesses out of their comfort zone. Marketers had to be creative and inventive in how they marketed their products and services.
The overnight transition of going online was one of the greatest marketing lessons for businesses since Covid-19 took place.
Change is inevitable in the business world. It's one of the critical factors you must accept when learning how to be a marketer.
5. Videos are the Future
Since 2020, most in-person meetings went out the window for most businesses. This led to professionals relying heavily on video content and communication services. However, your video isn't limited to just Zoom conferences. Google and other search engines have had a keen interest in video content and even started using them as a ranking factor pre-Covid-19.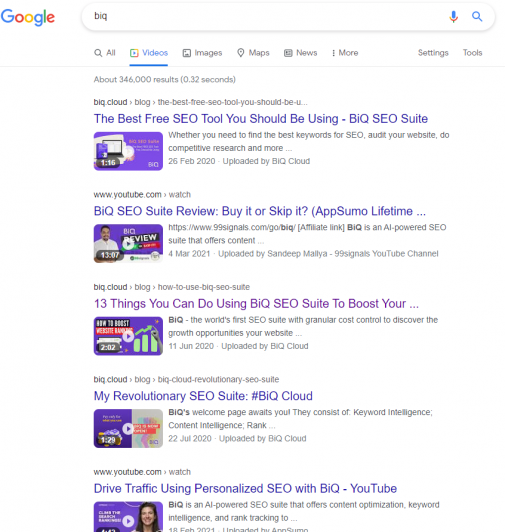 Google considers video the bread and butter of marketing today.
Why?
Because video is now easier than ever to record, edit, and upload. These solutions also visually engage consumers more than written content ever could. Humans are highly visual creatures, making videos the crème de la crème of content marketing.
However, for your videos to be powerful in any marketing strategy, they must be highly informative and influence your target audience's buying decisions.
This part is very important.
Over 50% of online users look up product-related videos before making purchasing decisions. That's a huge number.
To illustrate the power of video further, imagine that over 50% of social media views occur on YouTube alone.
Video is transparent, visual, and highly engaging. And because of that, it's also very effective. Its effectiveness makes it a powerful asset for content marketers and one of the biggest marketing lessons on this list.
6. Create a Hashtag Campaign
It's no secret that hashtags are powerful. And they've become even more powerful and effective in 2022 marketing efforts.
Hashtags allow marketers to bring audiences with a common interest together to talk about a common cause. Your audiences will be united around your brand name when you use the right hashtags to pull them in. Therefore, the proper use of hashtags can increase brand awareness just as effectively as your website content.
You can even use them to build a solid customer base if you have a compelling enough hashtag.
Another favorable attribute of hashtags is that you can use them on practically all social media platforms, including, LinkedIn, Facebook, Twitter, and Instagram.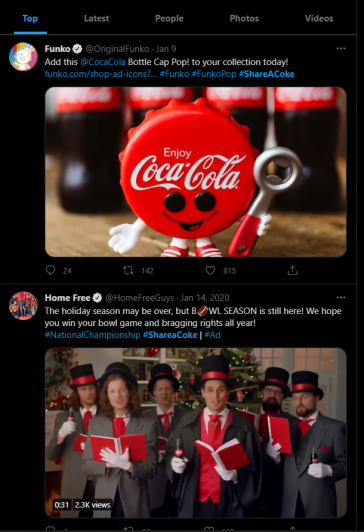 The #shareacoke hashtag was so powerful and positioned the brand in front of the right audiences on almost all social media platforms.
It made Coca-Cola an instant household name as it repeatedly circulated on all social media networks. What's not to like from such a response?
7. Building a Community Helps Your Brand
There are a lot of different reasons why people would buy your product. Sure, most times, they buy it to use it. However, there are other times when they buy your product because it's a good sale, or because they couldn't find it anywhere else. At other times, customers purchase products because of their advertisements.
But more often than not, people will buy from a brand because they trust it. Often, other reasons come secondary after this.
And trust resonates with the community.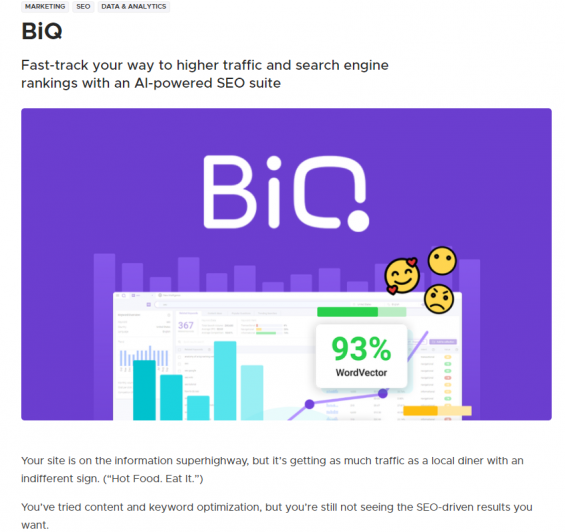 Therefore, as a brand, you should always strive to build relationships with your customers. Remember, creating a habit around your product/service is a matter of creating a community around your brand.
The community, even executed virtually, will still create consistent interactions, which build trust.
As such, you must work on building a community around your product/service, market it, and promote it. Work on building positive relationships around your brand. The rest will work itself out.
8. Put Importance on Your Customers
No matter what marketing lessons you learn or what your marketing strategies are, your customer must always be your main focus.
Know your customers and the problems they're facing. Only then will you know the best solutions to their issues and deliver on them.
2020 brought a lot of challenges to the marketing world. Many businesses were hit hard. However, businesses that pinned down their customers' weaknesses and problems during this time and provided excellent customer service to them emerged victorious amidst the crisis.
Putting your customers first will always convince them to keep coming back for more content or product/services from your brand.
For most businesses, most of your customers' pain points that you might have relied on for years have been altered. You must strategize once more and learn the new challenges your target audience is facing.
Different people will be looking at different things right now. It is your work to find out what these are and work on delivering them to your customers.
Ultimately, companies that are willing to and can shift quickly plus offer hybrid solutions for their customers will win their clients back. Differentiation was key in 2020. It will be even more important in 2022.
9. Get Your Messaging and Positioning Right
At a time like this, it's crucial that you get your marketing done right. When you decide not to reach out to your target audience with positivity and reassurance, decide to remain silent, or not change your marketing message, you will surely lose out on sales.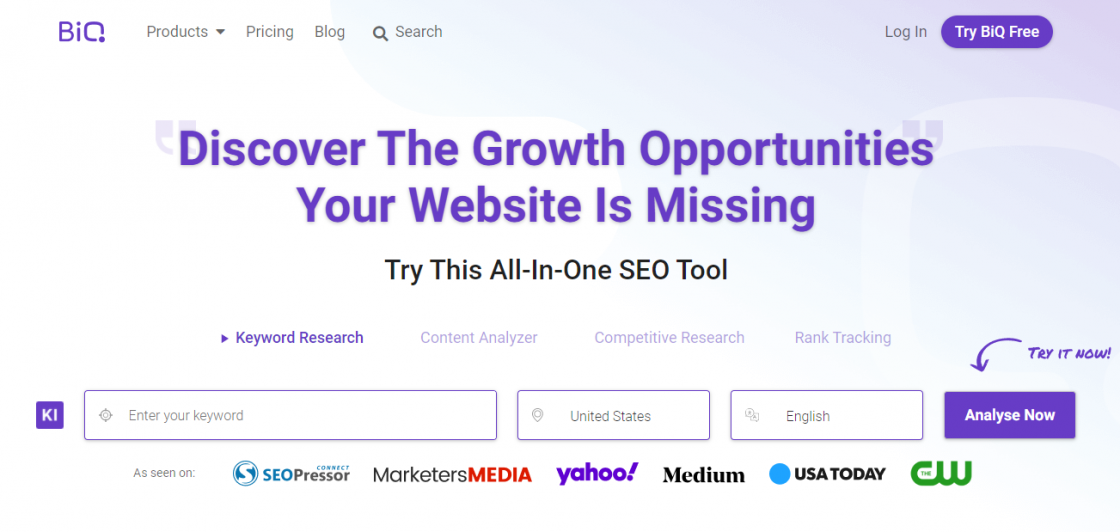 Now is the time you need to be attentive to your customers' needs and sensitive to their demands. Therefore, your message to them must be truthful, entertaining, and yet an emotional one.
Your customers need to see that you care. Likewise, you must know the perfect time to send your messages.
In an exceptional situation like this, brands that assure customers of their safety are sure to outperform brands that don't. The key to becoming successful in 2022 marketing is knowing how to get your positioning and messaging right to your customers.
Get this part right, and you will stay relevant in your customers' minds throughout 2022 and the years to come.
10. Use Technology/Tools to Support Your Marketing Efforts
As both individuals and organizations continue shifting to working remotely via digital tools, you must invest in digital transformation now more than ever to stay relevant.
Scaling up your digital ways is the only path to beat your marketing and operational deadlines.
The watchword for 2020 was constant change. Marketers had no option but to be adaptable to the new reality or working remotely. New marketing technologies like AI transformed the marketing platform, while consumer behavior also shifted radically.
Content management and marketing tools like BiQ SEO Suite took center stage to deliver content search engines and online users deemed relevant and worth reading. BiQ maintains its position as the best SEO tool to boost your marketing campaign in 2022.
It comes packed with some amazing tools and features, including:
BiQ Cloud is the best SEO Suite to help get your 2022 marketing efforts off the ground and in the top positions in the SERPs and social media platforms. Try it out today.
11. Go Interactive
If you have an interactive marketing team, you shouldn't have a problem competing for the top positions in the digital marketplace.
Remember, marketing is all about how well you can connect with your customers and convince them to check out and possibly purchase your products/services.
Therefore, being interactive throughout your marketing channels is vital for keeping your target audiences engaged.
You always want your brand identity to reflect on every customer interaction you have. Therefore, if you portray yourself as friendly and personable, then that's how your customer experience should be.
Conclusion
There are plenty of marketing lessons business leaders, and marketers need to learn, especially from the previous year. It's always wise to learn from your mistakes and those of other brands. The same can be said for other brands' wins and successes.
When it comes to marketing, there are no shortcuts. You must learn to adapt and be flexible enough to remain consistent in this highly competitive digital world.
Do you have other marketing lessons in mind? Share them with us in the comments section below.