Marketers in the industry should be exposed to these 7 B2B video marketing strategies that will move their businesses forward in 2020. Embrace the use of video content!
We'll be discussing the 6+1 B2B Video Marketing Strategies you ought to know moving on.
It's mid-2020. Digital is widespread, content is everywhere and business-to-business has come a long way.

In today's marketing world, it's hard to be original or worse – to be heard when you are buried deep in the search engine results page. On top of this, the average user reading content on a site is at a shocking 20% mark. This represents a huge challenge for all marketers which is where video marketing comes in.

Associated with the changing digital landscape, B2B marketers have experienced a change in media and media consumption. Video has become extensively used today with more B2B customers turning to video to learn about products they are interested in.

And the most used video platform site is none other than Youtube. This isn't merely a clip-sharing social-media site, it's the number two search engine in the entire world after Google.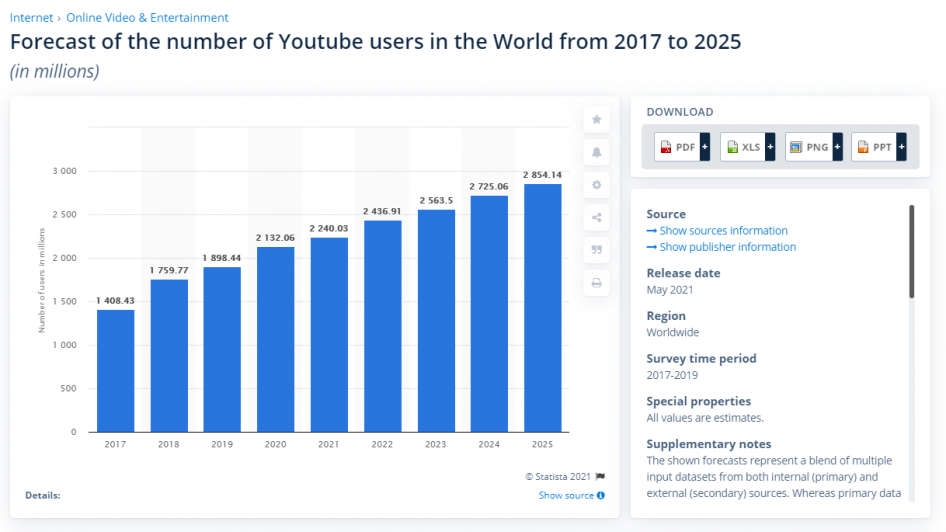 B2B marketers should consider Youtube as a viable way to connect with and engage audiences. Content marketing on the platform can strengthen the brand by creating awareness, expanding current audiences, and boost search rankings.

With 75% of YouTube viewers using the platform to embrace nostalgia, 68% using it to stay in the know, and 73% accessing it for how-to content, YouTube video marketing is the wave of the future. Have you already prepared for the future of video marketing?

Well, there is another platform whose potential is quickly being appreciated. It goes by the name TikTok. The app began its life in China in September 2016 as Douyin and in Q4 of 2019, it hit 1.5 billion downloads, outpacing Facebook and Instagram in downloads.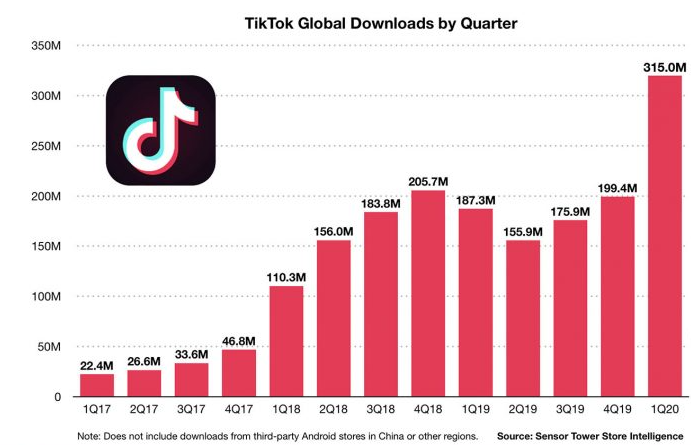 TikTok is primarily famous amongst teens and Generation Z to engage with each other through music, dances, and videos lasting between 15 and 60 seconds. Major consumer brands including Apple Music, Fenty Beauty, and Nike have adapted to creating addictive short videos you can spend hours and hours watching.

Marketers are now starting to think that it is totally possible that TikTok becomes a powerful strategy for more types of businesses, both large and small, over the longer term.

If you think it's not going to appeal to the older generations, think again. Even Facebook and Instagram both started out with a mostly young demographic and then captured more adults with greater purchasing power and economic influence.

You've seen some video marketing powerhouses…

…so why video and what are some of the video marketing benefits?
1. Videos say more in less time
Video content tends to "get straight to the point" much quicker than text content does. They make great storytellers. Watching a video makes information more digestible and easier to understand.

Do you realize how people would rather watch the Internet than read it these days? Ask yourself, would you rather watch or read "how-to" instructions to repair a punctured car tire? Another great thing about the video is that it has the ability to encompass all other types of content. A video can include text, music, photographs, links, and even podcasts.
2. Videos are immersive and attention-grabbing
Video brings together two things that catch our attention: movement and noise. Both these features play a significant role in conveying an efficient message.

The human brain loves video because it is programmed to retain visual content better than a page loaded with words. As seen in studies, the average viewer remembers 95% of a message when it is watched, whereas only 10% when read.
3. Videos improve customer engagement
If you're serious about engaging with your target market, video is one of the most effective ways to do so. It is a great way to build relationships and engage consumers in every step of the funnel.
Because it is the most popular medium, viewers are ready to listen as long as you follow up with valuable and concise content. As a matter of fact, videos that have a hook, engaging content throughout, and a gripping final call-to-action are bound to have higher chances of keeping your audiences interested in what you have to offer.
4. Video helps with SEO
Video is magical. But when you combine good SEO and valuable content, that's when the real magic happens. A website that contains diverse content is considered to be high quality, so search engines will boost your ranking if your website includes quality images, text, AND videos.

According to Forrester Research, it was reported that it is 53x easier to rank a video in Google's search results than other content. Videos support your SEO, blogging, social media, and other efforts.
5. Video has positively impacted marketing results!
If you still haven't been completely sold on the power of video marketing strategies, consider these facts that have seen positive impacts:

Companies that take advantage of video marketing increase revenue 49% faster than those that don't
70% of B2B marketers claim that video is the most effective form of content when it comes to conversions
59% of senior executives prefer watching a video over reading copy
7 examples of B2B video marketing strategies that work
1. Live Video Streaming / Webinar
The rising demand for video content has many B2B marketers rushing to figure out what formats, channels and messaging will work best for business buyers.

It's even more apparent during a pandemic, but posting a webinar on the B2B social platform of choice along with the introduction of live streaming video for both individuals and brands is the way businesses should move forward. Combined with the popularity of YouTube, live streaming on virtually all major social networks creates numerous opportunities for B2B brands to capitalize on video.

First, let's understand the meaning behind "live video streaming". It is the act of broadcasting a video in real-time, usually via a webcam, allowing you to interact with your audience in real-time.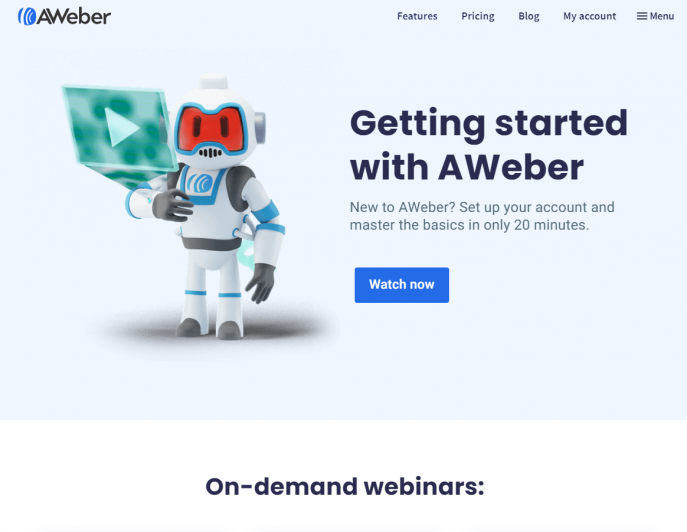 It's a great means of educating and inspiring an existing audience while also reaching new people who may not have heard of your product or services previously. Live video streaming is increasingly becoming a relevant channel for B2B marketers around the world, and B2B audiences are increasingly willing to take part especially during difficult times.

To get things into perspective, here are 3 simple reasons why b2b marketers should use live video:

(i) Live video is easy to execute. Gone are the days where you'll need to hire a crew to shoot a video for you. All you have to do now is pull out your laptop or mobile phone and you're good to go.

(ii) There's still not much competition for live video in B2B Marketing. The demand for videos is high in 2020 but the supply is still at a low level. This means that getting a few live videos out there sets you apart from your competitors.

(iii) It's a simple way to increase engagement. Live video is even more well-received by viewers because it creates a sense of urgency, so they feel compelled to stop what they're doing and watch now, something that recorded video cannot do. Plus, your viewers are aware they're watching at the same time as many others, creating a sense of community.

Some platforms supporting live video for your brands are: Facebook live, Youtube live stream, LinkedIn live video broadcasting, and probably the most famous one of them all, Instagram live.
2. Repurpose existing content
Repurposing content means finding new ways to recycle your existing content. The most common repurposing method is by turning blogs into videos/slideshows.
Like this: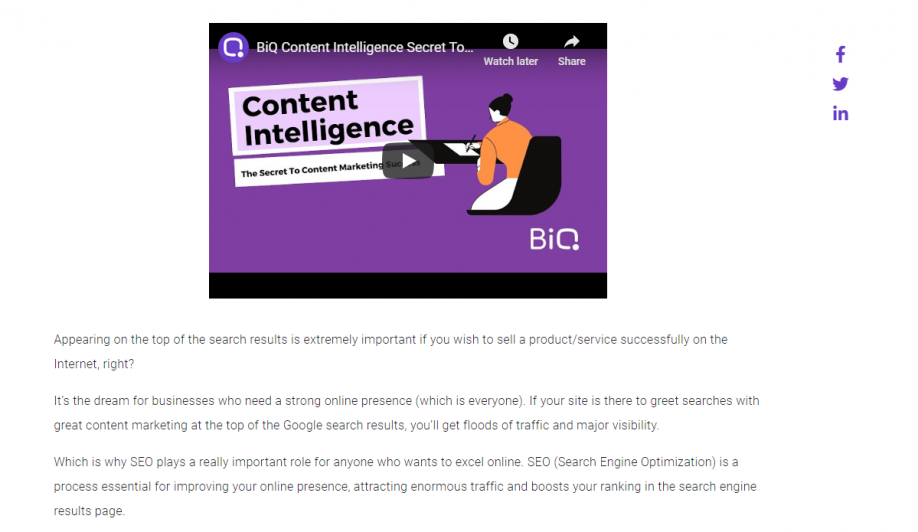 What's more, you can use your live content long after the stream ends. Simply download it and use it elsewhere. For example, you can use your recorded Zoom webinar and then upload it to your brand's Youtube channel.

In fact, 61% of marketers say a benefit of live video is that it creates content that can be viewed. There are a number of ways you can use your live video after the initial stream; Share the entire video on your website, split the video into a few short clips or use live content on product pages.

Repurposing your content has a number of benefits namely:

(i) Reaching a new audience. Reformatting your old content to something new means appealing to more audiences and extending your reach.
(ii) Remembering the forgotten. Repurposing your content puts the old favorite that you once worked so hard on, back to the center of attention.

When you begin repurposing your content, sooner or later you'll have more content variations than having to crack your head coming up with new content each week!

3. Define the high-value items to promote with your video
One thing that most B2B marketers tend to leave out is defining the high-value items that you'll promote with your video content. Successfully pulling this off will trigger your target audience to act.

Have you ever thought about what high-value content comprises? They are content that your audience finds so worthwhile that they link to it, share it socially, and talk about it in their circle. High-value content is about the audience; it isn't about you. It's also what Google searches amongst millions of others.

100% of the time, I believe it's essential to create content that is focused on your audience — content that speaks to their problems or reflects news and trends in your industry. It is this content that will drive the conversation and eventually conversion forward.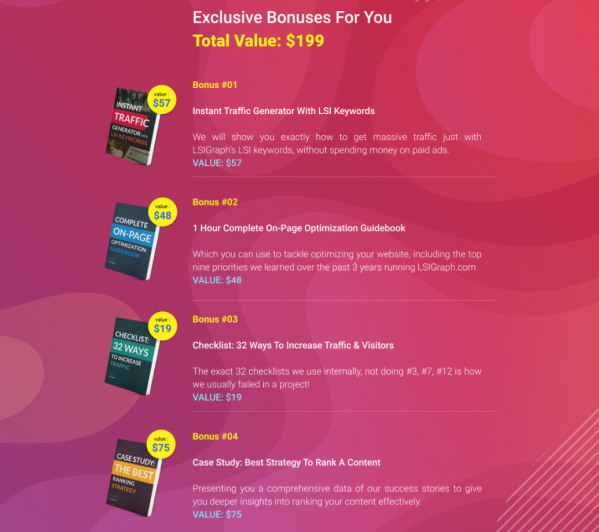 Fret not, there are plenty of ways to deliver a message alongside your well-prepared video content: eBooks, blog posts, guides, infographics, or even podcasts.

But whether something is compelling and visually interesting, it is just outer packaging. Yes packaging surely matters, but substance matters even more. You can't get lost in the delivery of the content if you're not sure what the content is yet.

So get going and create some valuable items to go with your content! Trust me, your audience is going to thank you for being understanding.

4. Add video content to landing pages
If you have a website (which all of you should), it should, by all means, feature video content.

Video landing pages are what they sound like, landing pages that use video in some capability to persuade the audience. Sometimes the video will be the centerpiece of your page, and sometimes it'll work quietly alongside copy and images to win over visitors.

Putting the video content on the top fold of your landing page is highly recommended. Your most engaging "hero" video should be placed front and center, tempting people to click, be engaged, and convert. But no one says you can't have more videos below the fold!

Stick a video on your homepage or better still, your landing page, and see your visitors staying longer and getting engaged on your website. Accompanied with appropriate visuals and text it really is a perfect way to demonstrate the benefits of your product or service in a brief, effective, and informative way.

A few common types of videos that you can incorporate in your landing pages are:
(i) Explainer videos
(ii) Testimonial videos
(iii) Educational videos
(iv) Commercial videos
(v) Product videos
(vi) Brand videos
(vii) Tutorial videos

Let's learn from an example: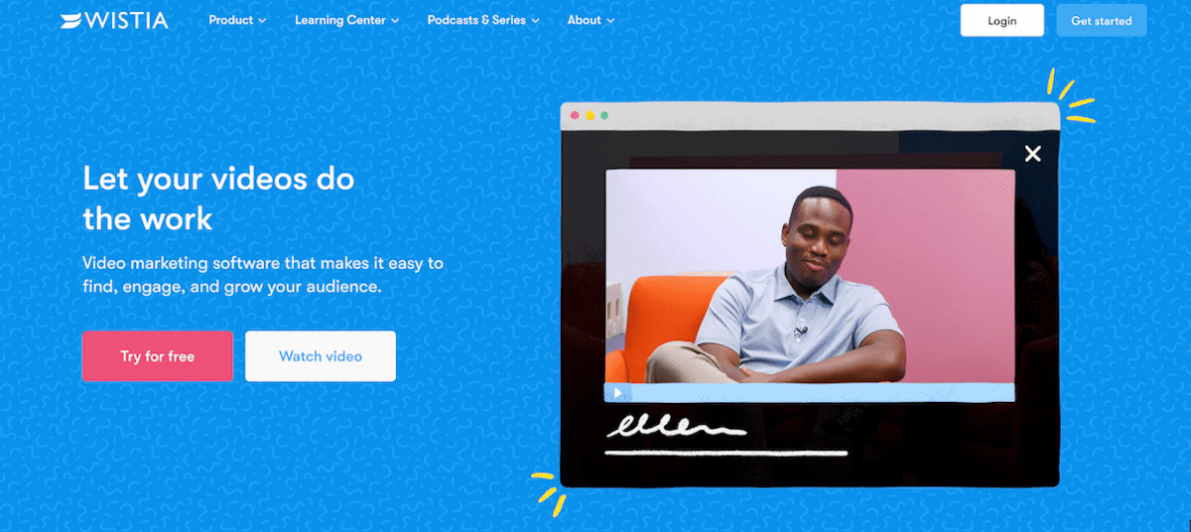 This video is all about bringing out the brand personality, in a humorous and creative way. Though BiQ is an SEO Suite, through this video the service succeeded in making a successful video marketing campaign by differentiating it from the competition and delivering unique and interesting video content.
Their focus lies on price democratization, "paying only for what you need, and not paying for what you don't need".
So, have you got one for your landing page?
5. Publish video content on the right platform
Should your video be published on video hosting sites? Or should they be fully-focused on social media platforms?

To answer the question above, you'll first need to know where your audience is at. Find out where your loyal followers normally linger and cater your content to them.

Choosing the right video hosting platform has a huge impact on the returns from video marketing. A dedicated platform assists marketers with in-depth data:
Video watch time and audience insights
Video performance analytics
Audience location, devices, and browsers
Video engagement rate and drop-off times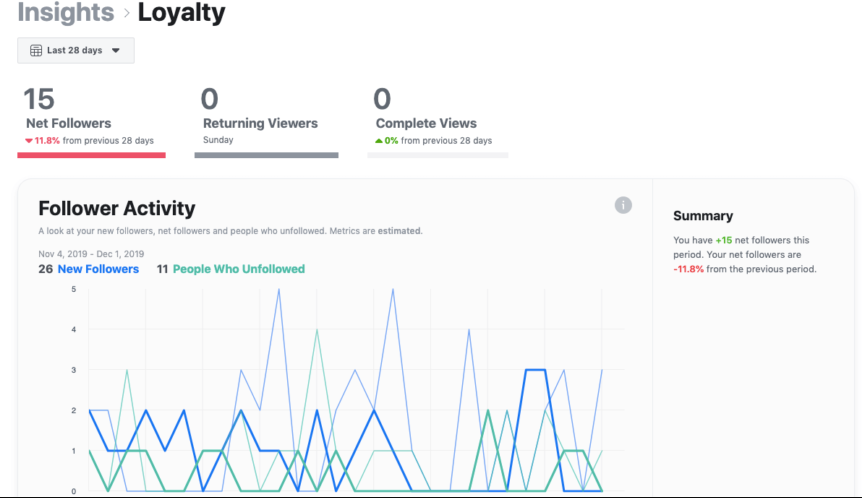 Manufacturers and other B2B organizations have warmed up to the idea of using social media as part of their inbound marketing strategies, and rightly so.
Various platforms such as LinkedIn, Facebook, YouTube, and Twitter — the top social networks — have all the needed metrics mentioned above. This helped brands easily build awareness, push content to the right group of people, and appeal to new/returning visitors in a short amount of time.

6. Work on Personalized videos
While personalized videos have been around for a few years – much like website personalization – the increased importance being placed on personalization as a whole by consumers means that it is likely to take off in 2020 and for good reason. 

When you combine the two biggest trends in marketing; video + personalization, it instantly becomes a marketing powerhouse.

Instead of trying to get as many views as possible, it's all about personalizing the buyer's journey. A personalized video strategy is a natural fit with another tactic that's growing in popularity in the B2B space.

Much like conventional videos, personalized videos can be used in all stages of the B2B sales funnel, but they deliver the message much more effectively – encouraging visitors to dive down deeper into the funnel and enhancing the CTR and conversion rate.

Let's look at how personalized videos help with the customer's journey at each stage for B2B marketing campaigns: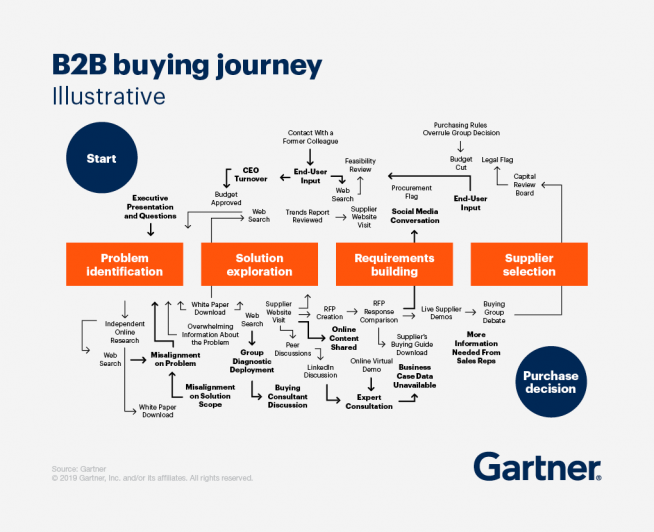 (i) Awareness Stage
You may have the solution to your target audience's questions but they may not know you exist. This is the time where you should be creating brand recognition.

Explainer videos to this group of people will help them understand your product or service better.
(ii) Consideration Stage
Now that the ice-breaking session is over, it's time to guide their hands gently and provide more information so they get to know you better. The goal here is to make your brand appear first in your potential customer's minds.

Case study videos, product demo videos, and webinars will work effectively here. These are great ways to showcase expertise and connect with your audience at the same time.
(iii) Decision Stage
The third crucial stage is where your potential customers will decide if they are going to make purchases from you. This time you should personalize videos that'll evoke emotion and take the call.

Video testimonials prove to be the best in convincing these potential customers to buy. Seeing other people talk positively about your brand gives a boost in image and creates trust.
(iv) Action Stage
Your job is far from over when a sale is made. You'll need to sustain the relationship and ensure your customer comes back for future purchases.
Here is a trick on how you can uncover what your potential customer really wants using Keyword Intelligence.
Keyword Intelligence helps you in doing your keyword research to boost your search engine optimization. One of the features that I would like to highlight in this keyword tool would be the intent analyzer. It tells you what searchers are looking for when they type in any keywords or phrases on the search box.
Let's see them in action using two different keywords.
Keyword: face scraper
Looking at the intent distribution, most searchers are looking for information when they search for 'face scraper'.
The list of related searches explains why searchers are more interested in looking for more information about face scraper at this stage.

If you want to create a video that is targeting the keyword 'face scraper', instead of showing the different brands of face scrappers, you may want to give an introduction to face scraper or the different types of face scraper.
Keyword: how to use face scraper

Now, searchers are not just looking for information. They are also interested in looking for the face scraper you are using which may lead to purchase afterward.
Here are related searches for 'how to use face scraper':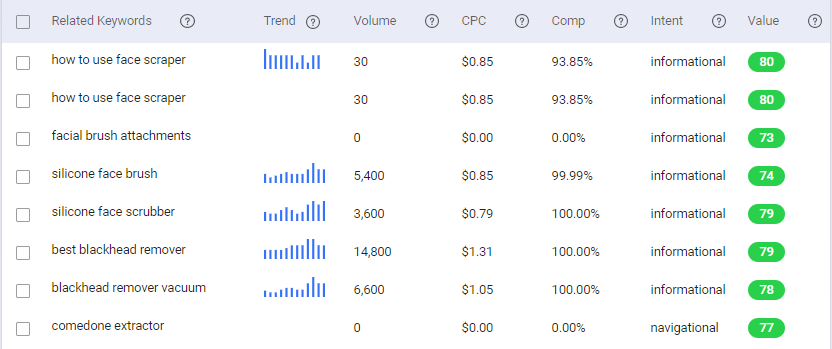 If you are creating a video about how to use face scraper, you may also choose to include a list of face scraper tools or your personal best choice. This will help in giving more value to your viewers.
Give Keyword Intelligence a try for free here.
Retention videos play a very important role here. Sending thank you messages or emailing them every now and then with some value bombs will do the trick. You can also include special discounts for future purchases to keep the relationship afloat!

Bonus: Optimize title, descriptions, and tags for videos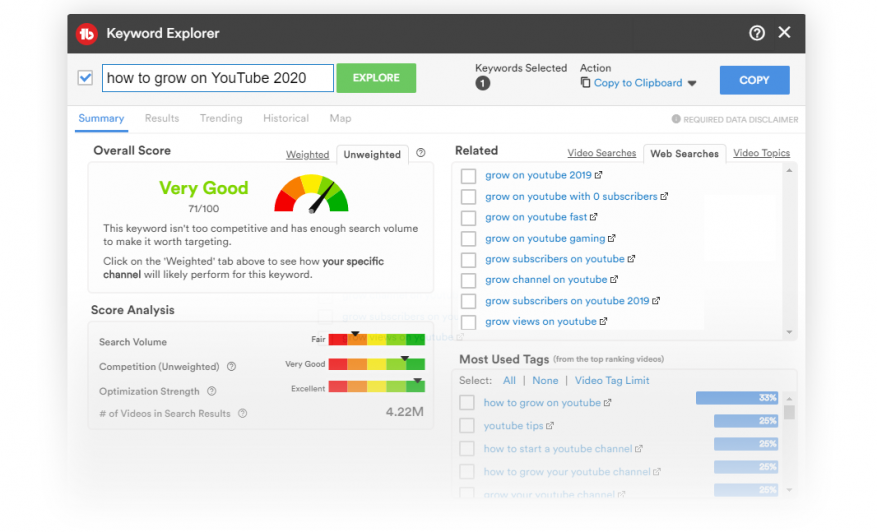 "YouTube SEO" and optimizing videos is no longer something new today. It can be explained through a guide or long blog post in and of itself, but it's important to touch on two of the basic places where optimization is most important: the video title and description.

Remember that YouTube prioritizes 3 main pieces of metadata when deciding on a video's search rankings – First, it looks at a video's title, then looks at its description, and finally, it looks at its tags.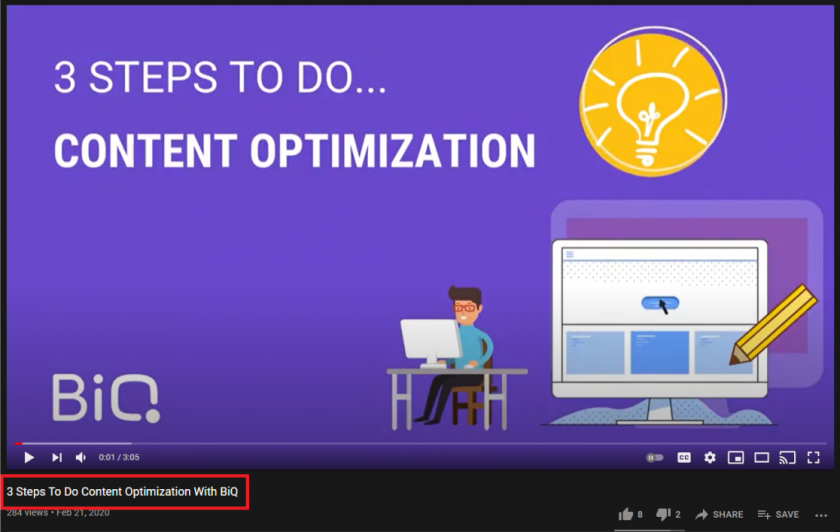 When crafting your title, be sure to incorporate that exact phrase you've decided on while doing your research. Using the exact term will ensure YouTube connects our video with the phrase you want to target.

You can also try splitting your title into two parts. The first part of the title should focus on what you are targeting in your search. The second half should entice the viewer to click and hone in on what your video is about. For example, 'Eating Your Way In Taiwan- Foods You'll Need To Know.'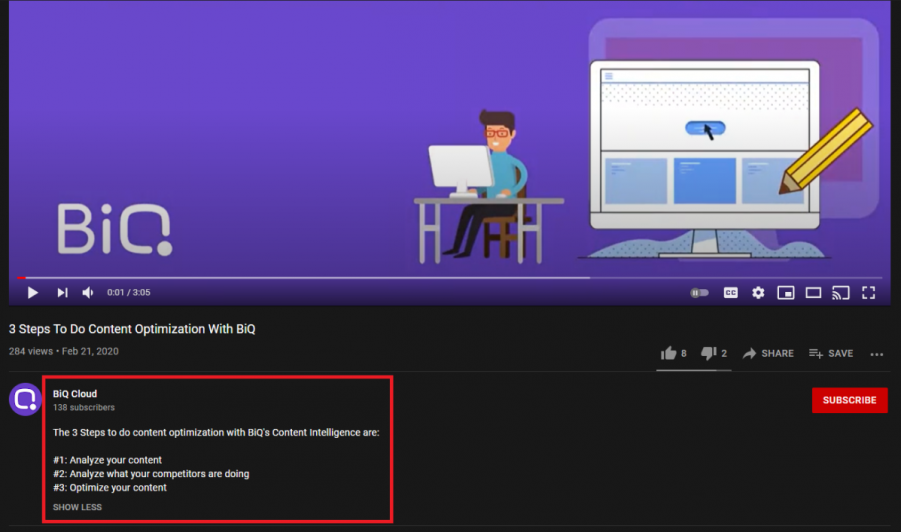 Focus on the first 200 characters of your description since that's where YouTube looks for searchable data. Rephrase your title and keyword phrase naturally into the first 200 words of your description, like 'Join us as we take you around BiQ SEO Suite with our comprehensive tutorial and fill you in on what you need to know!'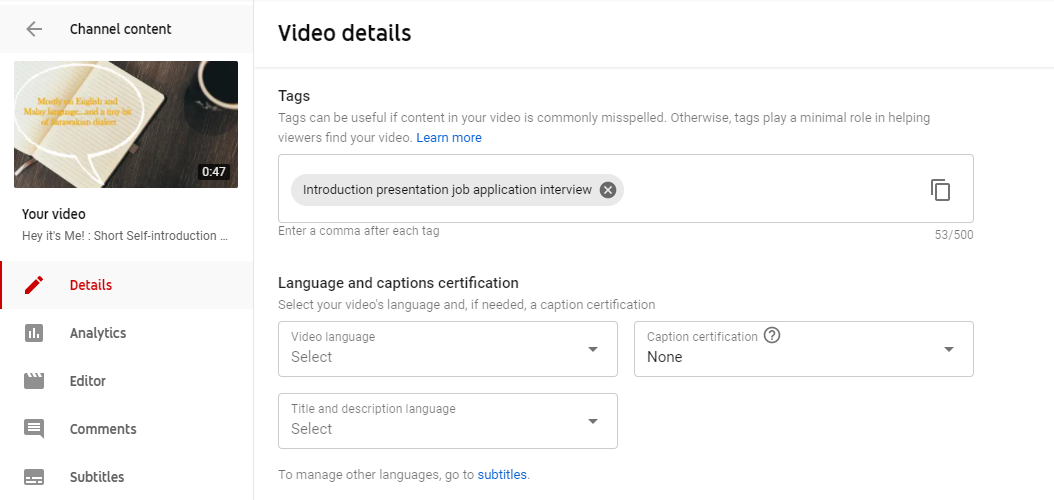 As for tags, select those that are similar to your topic and title. YouTube allows us to use 500 characters to create our tags. But make sure the tags are relevant to your video, or you will be doing more harm than good.

Conclusion
B2B video marketing is, without a doubt, an indispensable aspect of every business. As you ride the wave of using video content in your marketing strategies, consider all the points above, and create a marketing video that best suits your brand and the needs of your audience.

It's a medium that no one can afford to ignore any longer.

What are your thoughts on B2B video marketing strategies today? Have you experienced the impact videos have brought to your website? Let's discuss this in the comment section below!