If you want to generate leads and get your brand known, make use of webinars. This article talks about how to create a webinar that is compelling and effective for 2022.
Post pandemic, doing things virtually has become a norm. With the emergence of webinars, businesses were able to maintain their presence. So don't miss out on its benefits and learn how to create a webinar.
If you've ever been to a good webinar, you will agree that it's somewhat similar to an independent movie. You leave the discussion feeling inspired, wonderful, and ready to take on new challenges.
On the other hand, a bad webinar can feel more like the movie director was intentionally paid to script something unapologetically terrible.
But that's beside the point. Sometimes, you might be more interested in starting your own webinar and seeing it succeed.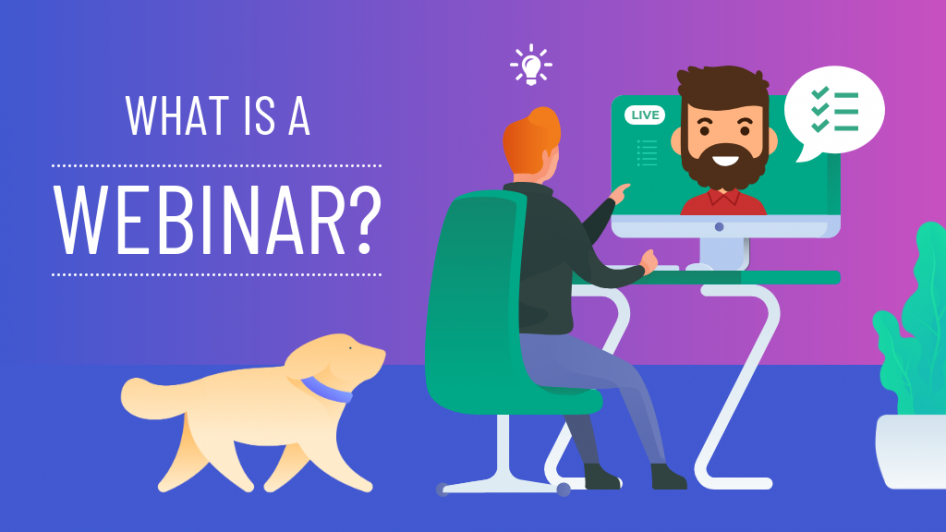 Well, you have come to the right place. Knowing how to create a webinar can be just as difficult as shooting a movie, especially if you don't have the right tools or skill set for the task.
In today's post, we will share with you everything you need to know to plan, create, and start a webinar. We will also share with you some webinars best practices you can use to increase your success rate.
When done correctly, a webinar can be one of the most beneficial online ventures you ever undertook for your target audience. It can be a great lead generation tool that gets you highly active and engaging users trickling into your platform.
Why Should You Learn How to Do a Webinar?
Webinars are powerful tools and can benefit your business significantly if you know what you are doing.
Hosting your own event is often one of the best business development strategies you can invest in.
Knowing this, here are the top 3 reasons why you should learn how to do a webinar today:
1. Authority of Your Niche

Hosting a successful webinar will allow you to showcase your business's expertise, business knowledge, skills, abilities, products, and services. A successful webinar will also benefit your business from the human element because it allows you to put a real face behind your business. This helps your target audience to engage with your business more effectively.
People become emotionally invested in what they love. Therefore, if you can use your webinar to make your business more authoritative, you can benefit from other critical features like lead creation.
2. Lead Generation Strategy
Almost all businesses are driven by leads. If your business has enough leads, you will never have to struggle to grow and evolve.
Unfortunately, few businesses have high-quality lead-generation strategies and webinars that attract new pairs of eyes to your business. The trick is to draft, edit, and optimize your content enough to generate new leads who will ultimately convert into new customers.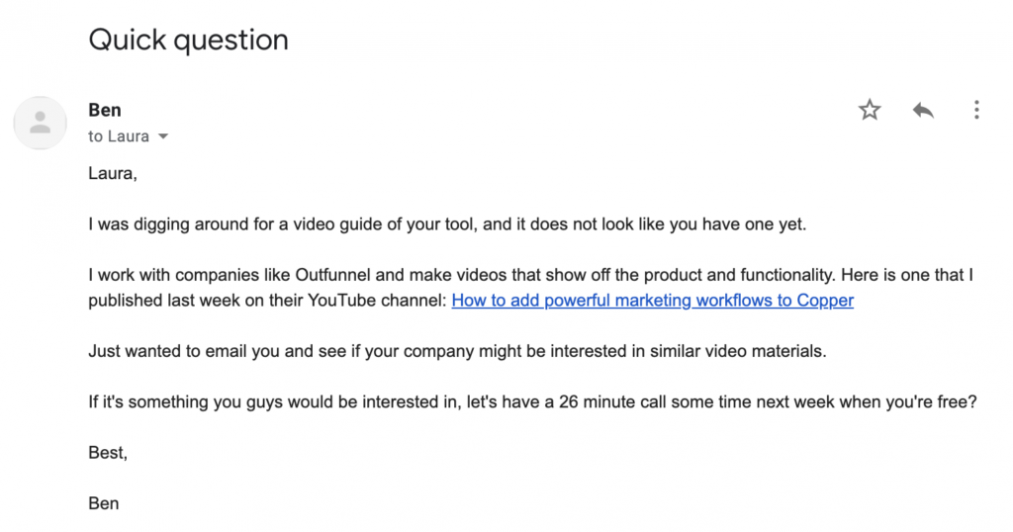 Most people are already familiar with submitting their names, email, and other personal information to register for upcoming webinars. Doing this already highlights these users as leads who are interested in what you are teaching. These people have already agreed to opt into your webinar to hear more about what you have to say.
3. Increase Brand Awareness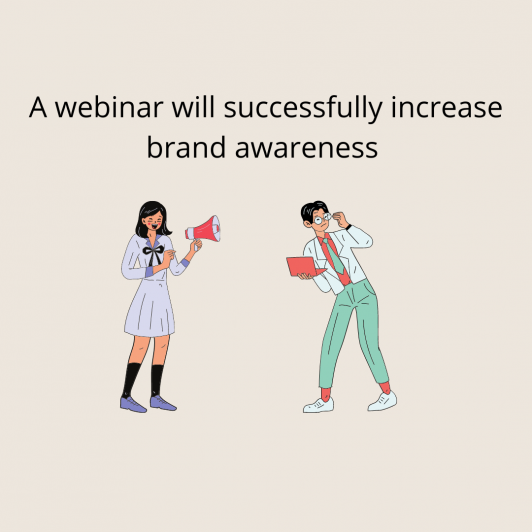 Knowing how to create a webinar depends more on the sense of occasion you put in your webinar and the ideas you share. Starting a webinar that creates hype and attracts your target audience's attention is another great way of increasing brand awareness.
And as your brand's awareness grows, you will start to see your traffic numbers increase as more people register for your webinar, possibly influencing your virality further by spreading the word about your webinar to their online communities.
A successful webinar will help you to promote your business easily, especially when you're already delivering high-quality content to your audience.
While you can use your webinars for showcasing your sales pitch presentation, they can be more effective when used to increase brand awareness. With virtually no additional overhead, you will also find that your business promotion strategies using webinars will be cost-effective.
How To Create a Webinar?
The importance of webinars for your business goals and objectives makes it incredibly important to know how to do a webinar.
In that regard, we compiled a list of the top 7 tips to create a successful webinar. Here's what we found out:
1. Decide on the Format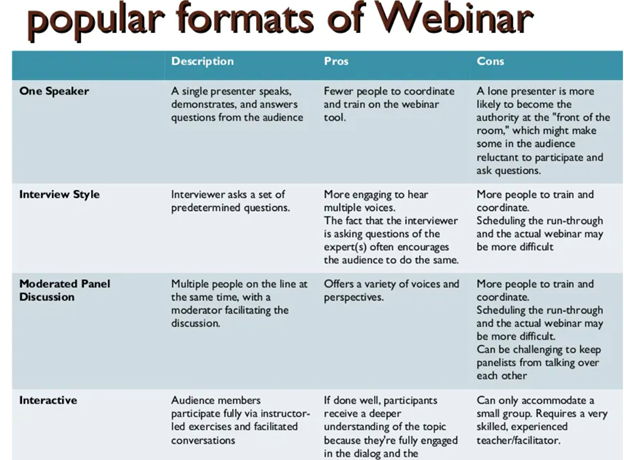 When considering how to create a webinar, you have countless options. These may include panel discussions, single-speaker presentations, Q&As, and interviews. However, there are other formats like case studies and demos that you can use that are just as effective.
For webinar panel discussions, you can always invite industry leaders to discuss critical and interesting topics about your niche to make your sessions more enjoyable.
For Q&A's, product experts in your own team can get the job done and answer any questions customers might have about your business or product/service
Interviews are another great option for brands as they allow you to choose either an industry expert or pick a current customer to interview. You can ask them about their experience using your product/service and interacting with your brand.
2. Choose the Right Topic
Before you start creating a webinar, you must first decide the best topic to discuss with your target audience.
Your preferred topic must answer questions your audience would typically ask. It must also be highly specific and focus on subject lines relevant to your brand and target audience.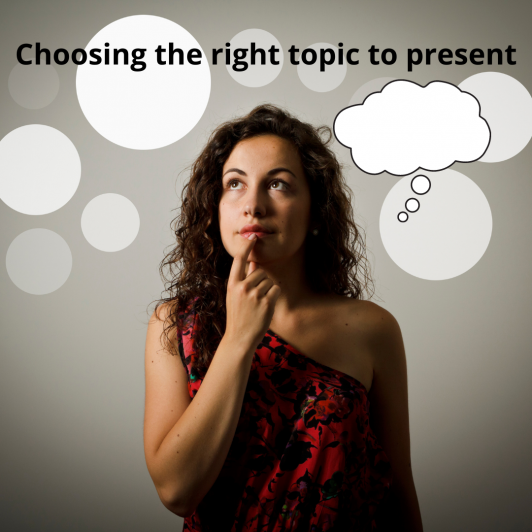 Overall, you must ensure your webinar provides value to your target audience. You can do this by thinking about your brand as a whole. Your unique brand proposition should be your drive. Focus more on the topics you are an expert on and ones where you can provide more value to your target audience.
Where possible, you should consider choosing educational topics for your webinars, as these content types perform really well in every niche.
You must also align your topic with your sales teams' business goals. Every successful webinar hinges on marketing and sales alignment. Therefore, if your marketing team isn't helpful in creating content that helps your sales conversations, it won't drive successful high-quality sales and leads.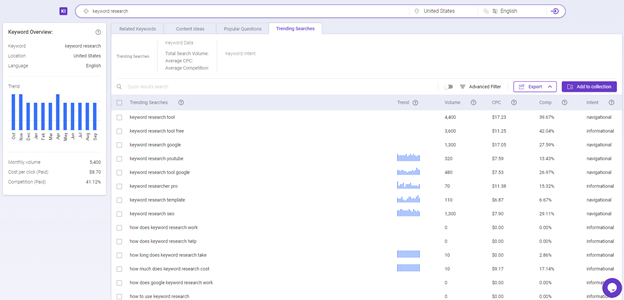 BiQ's Keyword Intelligence is a particularly interesting tool you can use to perform trending searches to know what topics people in your niche are looking for and talking about. BiQ Keyword Intelligence allows you to find the latest topic and keyword searches around your selected keywords.
You can use this data to discover trending searches that people are already searching for online.
3. Select Where You Want to Host Your Webinar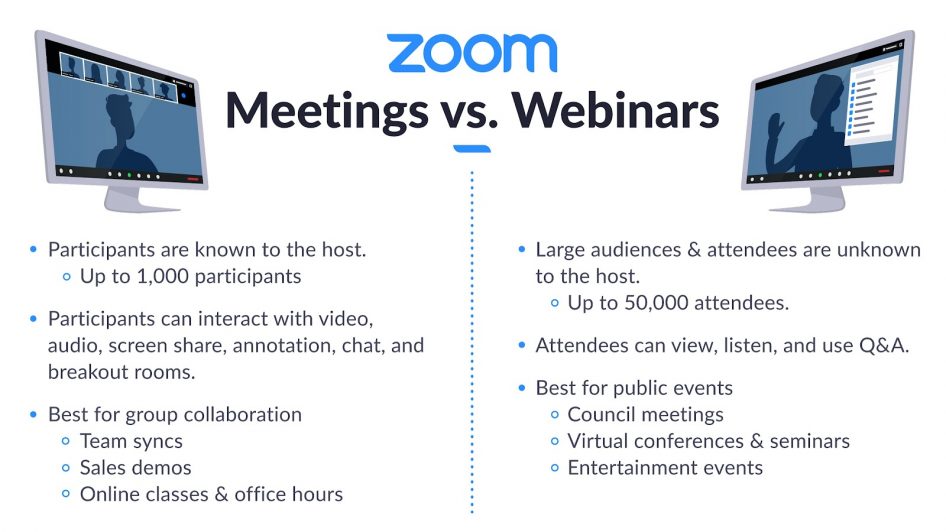 Currently, there are several webinar hosting platforms you can use to do your webinar. Some of the most popular hosting platforms include Zoom, GoToWebinar, and ClickMeeting.
When researching the best web hosting tool to use, you must consider your objectives and goals for hosting the webinar itself. How many people might attend the webinar? Perhaps you need a tool that will allow over 1,000 attendees to the webinar. And how much will the hosting tool cost? When you find one, will it be easy to use?
These are some of the critical questions you must look into before deciding on the best webinar tool to use.
Here, you will need to focus more on your web hosting program's software aspect and how to find a tool you can optimize to meet all your webinar preferences.
Above all else, ensure the tool you intend to use to host your webinar can actually handle it. Check if it can handle Q&A webinars or video chatting for panels. Remember, there's more riding on finding the right web hosting platform actually to host a successful webinar.
4. Product Content, Visuals, & Be Camera-Ready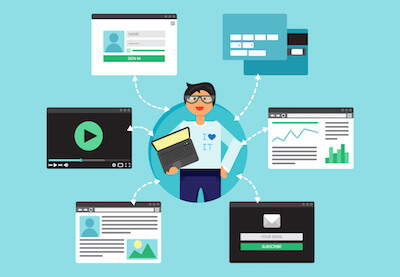 Once you've found the perfect web hosting tool and topic for your brand, you can now create content for your target audience.
Here's where most companies fail miserably. Having the right tools and topic for your webinar doesn't mean much if you don't have the right content for the event.
Depending on your webinar type, it is vital that you know whether your webinar will be a PowerPoint, a live panel Q&A, or any other webinar type that suits your target audience and that you are more familiar with.
For example, if you are creating a PowerPoint presentation, you will need a slide deck and ensure the slides emphasize all your points. Your slides must also be visually appealing and have interesting graphics. These may include GIFs or images that grab your target audience's attention.
5. Create a Landing Page to Promote Your Webinar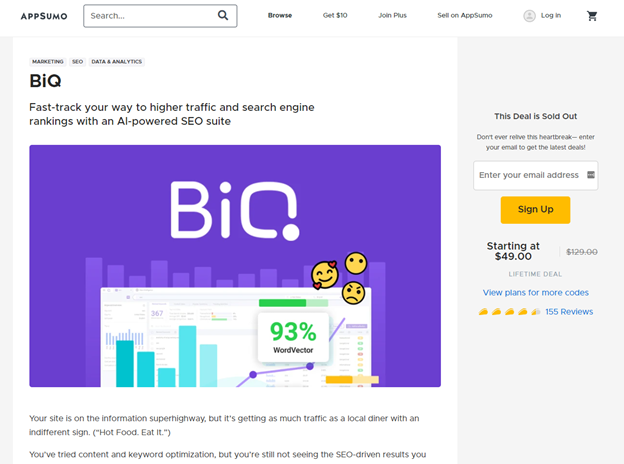 By this point, you've probably done most of the backend work. This stage ensures you actually have people attend your webinar. And the best place to start is by promoting it.
You can promote your webinar by creating a landing page for it. Here's where your audience will also sign up and distribute or promote the link to your webinar.
Social media is particularly helpful here and can get your webinar invites and promotions in front of a large audience.
Emails are also quite helpful and just as efficient. You might want to consider emails with the subject reading, "Seats are Filling Up" or "Don't Miss Out" as the day of the official event gets closer.
It is also best practice to continuously remind your audience who do join your webinar up to the day of the event. Consider re-sending them your webinar's link about an hour to the event to keep it top of their mind.
6. Craft Invitation Emails
Of course, there's no notifying your target audience about your webinar when you don't offer them the channel to access your webinar.
In fact, a decent portion of your target audience will likely forget the actual date and time of the webinar.
Here's where sending a friendly reminder email the day before the event and the hour leading to the event can be a huge game-changer.
Therefore, ensure you craft an invitation email reminding your customers of the important event they signed up for. You would be surprised at how many people actually mean to attend the webinar but forget to log in on the webinar's actual date and time.
A simple email reminder makes your event even more successful and engaging.
7. Follow Up with Your Audience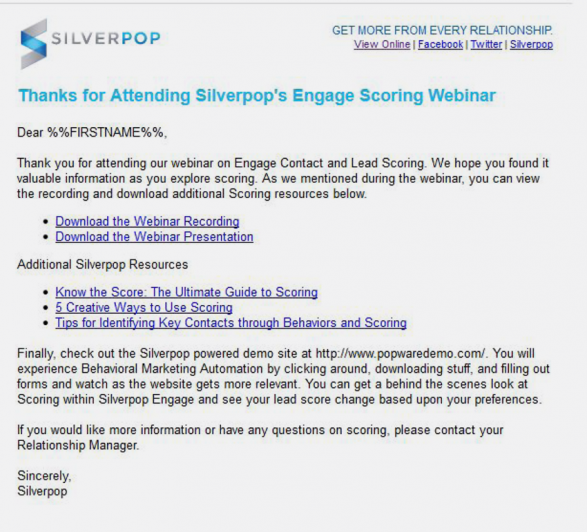 As much as most webinars provide you with a great sales opportunity, some people might still end up leaving the webinar or forget about it altogether.
That's why it is also important that you send your audience a thank you email, appreciating them for listening in on your discussion. If possible, try to gather feedback from your attendees to find out what you can do to plan your webinars better in the future.
5 Webinars Best Practices in 2022
We will discuss with you 5 best webinars best practices you should consider to ensure you have a successful event:
1. Focus on Quality Content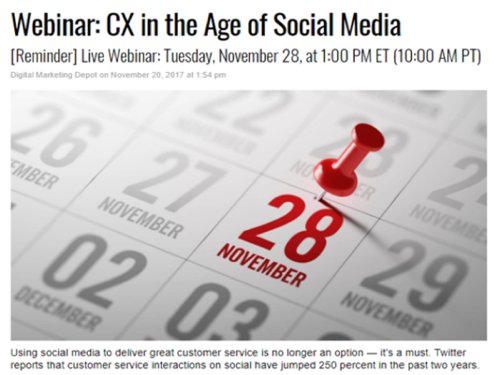 As with all things online, content is always king. You have probably heard that phrase doing rounds all over the internet. And it remains true in all situations.
Compared to having great content for your discussion, everything else comes secondary. Your audience will only stay to the end of your webinar if they find your content to be engaging, educative, and highly informative. Therefore, you must ensure your content adds value to your target audience. Anything less might end up driving them away, hurting your SEO and overall traffic.
Quality content demands that you draft a strong and brief script that adds value to your attendees.
BiQ's Content Intelligence is one of the leading online SEO tools you can use to draft, edit, and optimize your content to ensure it focuses on getting the right target audience. The Content Intelligence tool will provide you with SEO-friendly content-driven strategies to ensure you draft only relevant and highly engaging content.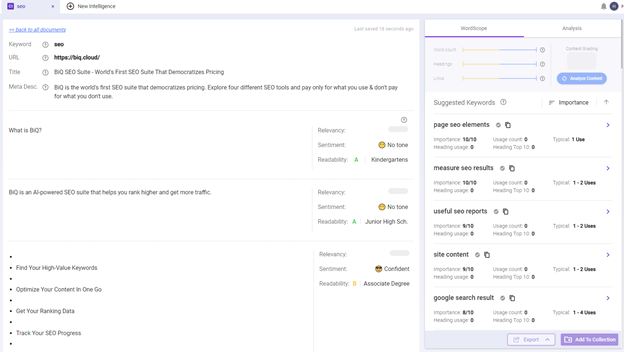 Using this tool, you will be able to monitor your content in real-time and edit any errors you might make while creating content for your webinar. Try BiQ Content Intelligence today to ensure you get A-grade content that your attendees will find relevant and highly educative.
2. Test Prior to the Live Event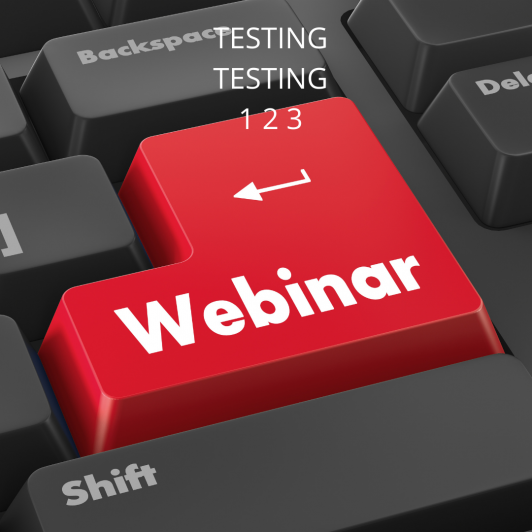 While webinars are great lead generation tools, they only get you your desired results when you've set them up properly.
Therefore, you must ensure you test your webinar before the actual live event to ensure everything is running smoothly. Make sure you don't need to worry about anything before the actual presentation. These can be anything from your connection to the web hosting platform's capabilities.
3. Engage with Your Audience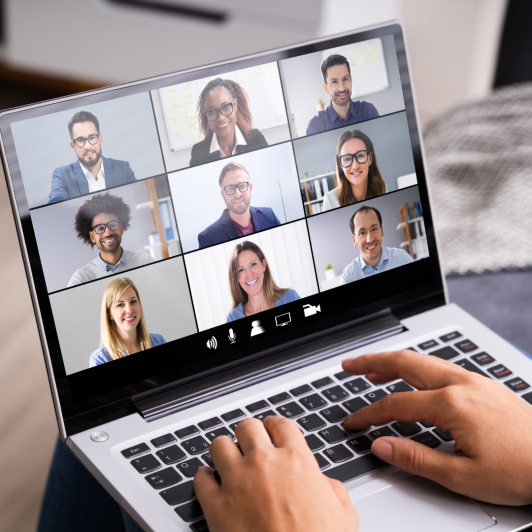 It is also crucial that you know and understands your audience well before the actual event. Knowing your audience's needs, what they're struggling with, and their priorities and goals is crucial for helping you plan your webinar.
These factors will dictate everything else within the event, from the topic to the webinar's marketing and sales efforts.
Similarly, ensure all your guests are familiar with your target audience and the event's topic to avoid unnecessary confusion and embarrassments during the show.
4. Don't Neglect Your SEO and Promotion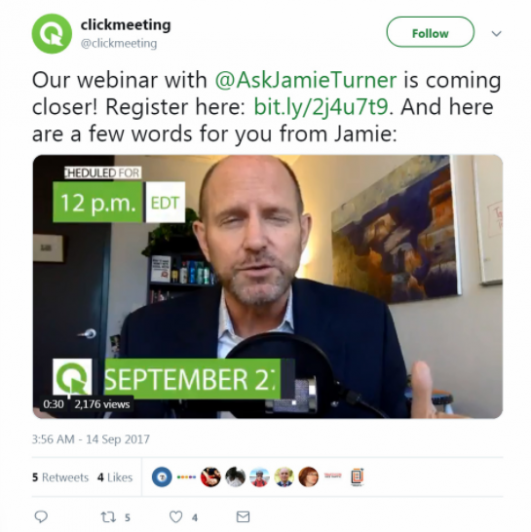 Just because your webinar has great content and is knowledgeable doesn't always mean your target audience will find it effortlessly. As such, it is important that you consider whether your topic and content have a solid search potential.
Here's where you should consider doing SEO for an even wider organic reach. You must also consider content promotion on how you will publicize your webinar. Social media channels are particularly effective tools for promoting your webinar and getting it in front of your target audience.
These are some critical factors you must consider before you even start producing the webinar.
5. Create an Amazing Slide Deck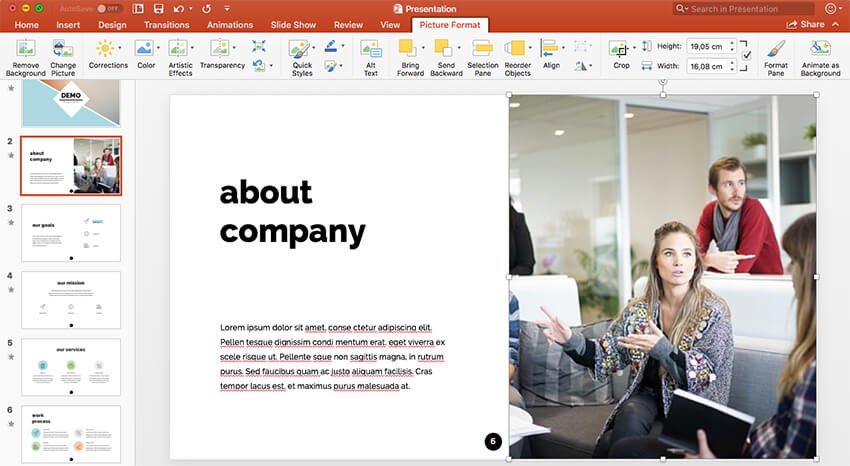 It is always best to consider using a premade PowerPoint template, which will save you time and resources since you won't need to start from scratch.
Another essential feature is to make the slide deck as attractive and visually based as possible to grab your attendees' attention. People will be more attracted to presentations that look and feel professional. That's what you should go for, as well.
Conclusion
As of writing this, there's a timely resurgence of webinars all over the internet. These business and communication strategies no longer function just as effective marketing tools. They have transformed to become effective sales tools too.
That is why knowing how to create a webinar should be on the agenda of every SEO, marketer, and freelancer looking to establish themselves as industry leaders.
And while it may seem like a lot of work at first, knowing why you should be creating a webinar and how to do a webinar will help set you up for the process.