Here are 8 Youtube keyword tools that can help you know what keywords to use on Youtube. 1. TubeBuddy 2. vidIQ 3. Morning Fame 4. Keyword Tool 5. Ahrefs Keyword Explorer 6. Google Trends
YouTube is the second largest search engine globally, after Google.
YouTube has lots of opportunities that could help you reach out to a massive audience.
However, the platform can be quite competitive.
If you want to be successful, you'll need to develop viable strategies that set you ahead of your competitors.
You'll also need tools for Youtube SEO to help you slingshot past your competition to get you ahead of the curve.
YouTube has grown more profitable, especially for the actual YouTubers.
However, the amount of money you earn depends on your strategy and hard work.
YouTube pays 55% of every single dollar spent by advertisers, which could see you making $4.18 per every 1000 views.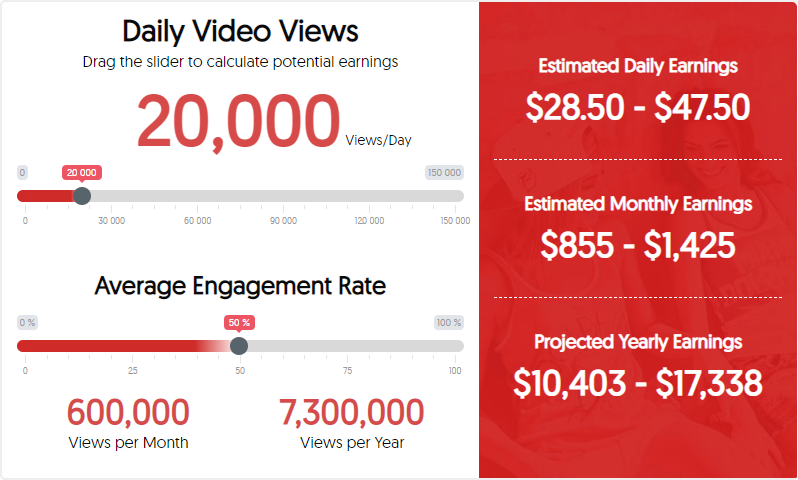 What do I mean by this?
Take Amazon as an example.
For Amazon to have risen to their position today, they had to develop a strategy that allowed them to acquire their inventory and effectively distribute it to prospective customers.
However, their plan didn't probably end there.
They also had to devise an effective marketing strategy that allowed them to reach a wider audience.
Otherwise, who would they have sold their merchandise to?
One of their marketing strategies involved fishing for potential customers online since their vision was about becoming an online eCommerce giant.
The best way to get the maximum number of buyers for their merchandise was for their sellers to use keywords that could net in potential buyers.
Add this to the other marketing strategies they used, such as PPC, and they had for themselves a recipe for success.
Now, how does all this relate to YouTube?
It's quite simple actually.
Similar to SEO, keywords are the best way to rank higher, get more views, subscriptions, and a higher ranking on YouTube's search index.
That's if you only have a YouTube channel.
If you link your channel to your website and optimize your videos to your audience, there is no saying how far you'll go.
What makes YouTube preferable as a way for people to obtain information?
The real truth is that YouTube has various categories regarding the available content types.
Through this one search engine, you could find educational content, entertainment, etc.
The wide variety and search feature are the two things that make the platform popular.
Think of something, and it's probably there.
Human beings are visual creatures.
Since 90% of information is perceived visually, it makes sense that people become more attuned to processing visual data better than any other kind.
Research shows that people retain 10% of what they read, 65% of the images they've seen, and a whopping 95% of video content.
Add this to the fact that most video content has evolved to be analyzed in small bite-size portions.
And you'll discover that YouTube is the best way to talk to your audience.
However, to reach your audience, you'll have to get the best YouTube keyword tools at your disposal.
So, what are some of these keyword tools you could use?
Best YouTube Keyword Tools
What is the best YouTube keyword tool?
If you want to know, here are eight tools that could help you know what keywords to use on YouTube.
1. TubeBuddy
This YouTube keyword tool is a freemium Chrome extension that adds a sidebar to the YouTube UI, providing additional keyword data.
A search explorer on the search results includes information on the global search volume, a keyword score that's out of 100, and competition.
This YouTube keyword tool informs you how good your keyword score is based on the total search volume and keyword competition.
However, it is good to note that TubeBuddy doesn't explain how they come up with their analytical data or projections.
Their search estimations on search volumes are also often inflated.
TubeBuddy also provides related keywords and a list of Youtube tags that could help you develop some content ideas.
However, they are often limited.
If you are a free user, you only get three related keywords.
And that may not be sufficient.
However, the tool has a rank tracking feature that lets you track your competitor's YouTube search rankings.
You could set it to provide you a monthly report.
This helps determines your YouTube channel's progress.
2. vidIQ
VidIQ is another YouTube keyword tool that's very similar to TubeBuddy.
It's a fermium chrome extension that provides uploaders with additional data to Youtube's UI.
It includes data such as overall keyword score, related keywords, best Youtube tags from top-ranking videos, search volume, etc.
Much like TubeBuddy, VidIQ doesn't reveal the exact formula for its analysis to come up with this data.
However, it does indicate that it looks at the video's total engagements on Reddit, Facebook, Twitter, and Youtube.
It looks at the video's full velocity and the number of views.
Even though it produces similar video result stats similar to TubeBuddy, it does have one primary difference that sets it apart.
And that's the ability to export your Youtube video tags list to CSV in one click.
VidIQ also avails channel tags alongside tags for Youtube videos, making it easy to decide whether you should analyze videos for potential ideas.
However, one great feature about VidIQ is its trending videos feature.
The feature allows you to see your competition's trending videos through view velocity.
You'll only have to head over to the channel and click on the trending tab.
Here you'll get their most trending videos with a high view velocity.
You could create content for your channel using these topic ideas.
Especially if the video's more than a few months old since the keyword or topic has managed to stay relevant for a more extended period.
3. Morning Fame
Morning Fame is a Youtube analytics and keyword research tool that's invite-only.
If you want an invite, you'll have to search around on Google for "Morning Fame invite code."
Once you get in, the first month is usually free.
Morning Fame performs its keyword research in four steps.
The steps begin with choosing a topic.
There are two ways you could go about this.
You could key in a search term related to your topic or copy and paste a URL for a video that inspired you.

Or paste the video URL that you've found appealing.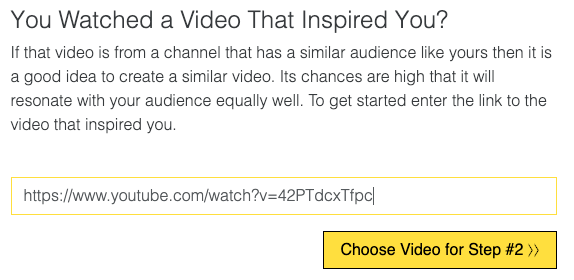 The tool then looks up and lists keyword ideas into two groups.
The first group are common keywords that are great for larger channels.
The other group are uncommon keywords perfect for smaller channels.
You'll then need to select a keyword.
After which you proceed to the next step, where your keyword is ranked for keyword opportunity based on its search volume.
However, you have to note that the tool doesn't consider a wide variety of metrics.
Therefore, the results may not be beneficial.
The tool also attempts to estimate ranking opportunities based on your channel's statistics.
The statistics are derived from your subscribers, comments, likes, views, and relevance.
However, it would be best not to take these statistics too seriously since they don't mean a lot.
4. Keyword Tool
Keyword Tool is a free Youtube keyword research tool that scraps autosuggest results depending on the keyword you search for.
However, the tool also prepends and appends your query with various numbers and letters to produce more results.
The keywords gathered are divided into four tabs; keyword suggestions, questions, hashtags, and prepositions.
The tool almost always produces hundreds of results.
You could filter them to get the keywords you need.
You could use these keywords to get some ideas for your content.
The good thing with this tool is that you can export your keywords through a CSV file in one click.
However, the downside is that you won't be able to get search volume analytics if you aren't a paying subscriber.
If you pay, you'll also get up to two times the number of suggestions.
5. Ahrefs Keyword Explorer
Ahrefs' Keywords Explorer has more than 640 million Youtube keywords with useful metrics.
This allows you to look up the most search keywords on Youtube.
This implies that through Ahrefs' metrics, you'll realize how many people search for a particular query monthly and how many of those searchers click on the search results.
Below is an example of the metrics on protein powder.

These metrics could help provide you with more information.
For example, adding search volume analysis could help you decide better regarding the use of the best and most relevant keywords.
How can you apply this to your content creation?
The search volume for the keyword phrase, "DIY home décor cement," could be higher than another, "DIY home décor wood" in the same niche.
However, you may find that the second keyword phrase has a better click rate than the first one.
You can learn from these metrics.
Like you'd rather create content on DIY home décor wood rather than DIY home décor cement since more people are interested in that type of content.
6. Google Trends
Google Trends is one great way to gauge your content and get a projection on how it may progress over time.
You could set the period of your choice to get your desired results.
Google Trends provides you with essential information such as related keywords, related topics, comparisons, etc.
You could analyze your keywords to find out when there tends to be an influx of searches.
You'll then have to analyze the data and find why these spikes in searches tend to occur and plan your content around them.
When used correctly, this information could help you plan your content for maximum engagement.
7. Google Search Console
This is a free service that's offered by Google that allows you to monitor your video performances and learn how you can improve them.
It provides you with vital information on what keywords users are using to look for your videos.
Getting this information could help you restructure your content and use the most relevant keywords to connect more users to your content.
The more videos you create using appropriate keywords, the more viewers and subscribers you'll be able to attract.
8. BiQ Keyword Intelligence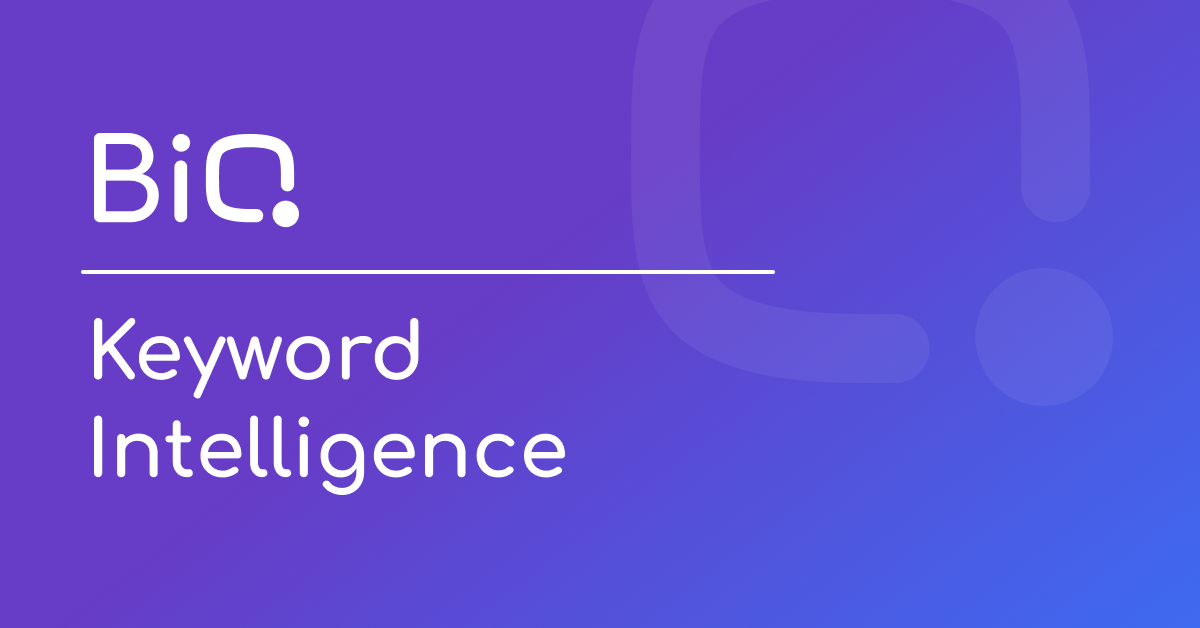 BiQ's Keyword Intelligence is a feature of the bigger BiQ's keyword suite, a tool designed to help you create relevant content that your audience can find useful.
BiQ SEO suite has four main content assistant features: Keyword Intelligence, Content Intelligence, Rank Intelligence, and Rank Tracking.
These four features ensure that you target the right audience, create great content for them, and ensure that you rank higher and better than your competitors.
What makes BiQ's SEO suite is its unique pricing that allows you to pay for only what you need to use.
If you want to find the right keywords to use to help you reach your potential target audience but are unsure where to begin, then BiQ is your best solution.
Why, you may ask?
BiQ provides you with all the relevant metrics such as search volume, related keywords, search intent, etc.
How to find the most relevant keywords
You can use BiQ's Keyword Intelligence to get the most relevant keywords that you could add to your YouTube channel to get the most relevant viewers.
You could use these metrics to select the most valuable keywords after sorting them by value.
The most useful keywords are more likely to bring in more traffic at a reduced competition.
You could also use search intent to plan your content so that it solves your audience's problems.
BiQ's Keyword Intelligence also has a Content Ideas feature that you could use to get more content ideas.
The keywords shown in the Content Ideas can help you come up with new content for your Youtube videos.
You could use the search volume metrics to determine the demand for a particular topic or the section on trends.
From here, you can determine trending topics that you could take advantage of to gain maximum engagement.
Conclusion
Keep in mind that all the tools listed above have not been listed in any particular order.
All you'll do is look at each tool carefully and decide which ones fit your needs.
However, you'll have to be very careful.
Take the best deal that'll give you the best data that could help boost your YouTube videos.
In your opinion, what are the best Youtube keyword tools to use?
Let me know in the comments below!