A bad link can come from untrusted websites. Using bad links on your site can bring about a penalty from Google. Identify the characteristics of bad links and how you can ensure your link is a good.
Link building, once a crucial SEO strategy, has fallen out of favor of most SEO experts.
The focus has now shifted from building manual web links to earning them through quality content.
Publishing high-quality and original content is an excellent strategy for compelling other big brand names to link back to your site.
But, link building is still a critical part of SEO.
And some experts are still in favor of manual link building.
However, not all links are good.
There's a clear line between good links and bad links.
Focusing on this will shield your website from being penalized by Google.
This post will look into what bad links are and how to spot them before they harm your SEO efforts.
What Are Bad Links?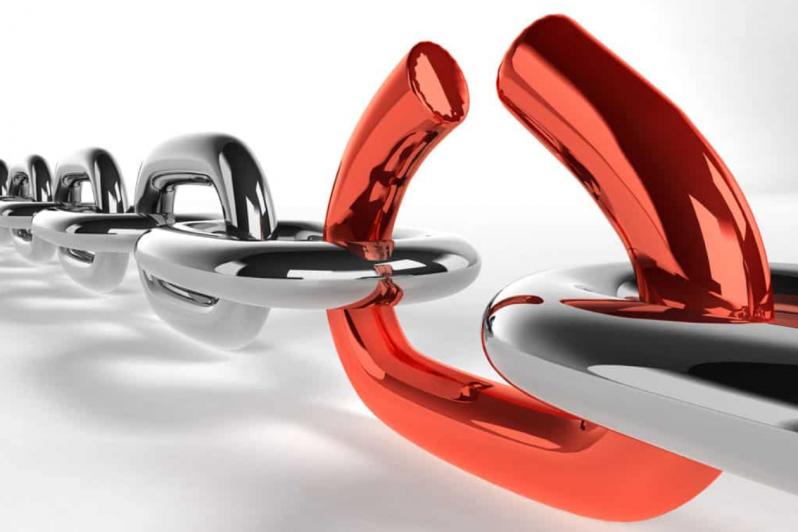 Bad links are links that come from not-so-trusted websites.
Since Google's Penguin algorithm came into effect in 2012, the search engine giant has been cracking down on low-quality links.
Before the Google update, websites could violate Google's Webmaster Guidelines using black hat SEO without suffering any serious consequences.
People could essentially pay for links to improve their SERP rankings and gain higher authority.
And that's not cool.
Thus, came the Google Penguin Algorithm update.
Instead of improving these websites' rankings, it penalized all pages associated with bad links.
Thousands of websites suffered massive casualties.
And thousands more were forced to remove bad links from their web pages.
Currently, there are several resources you can use to find and remove bad links.
Google Search Console is one of the best tools.
You can use it to view all the websites that link back to your website.
Normally having other websites link back to you will help boost your SEO.
Most of these backlinks usually come from Yelp or social media platforms.
However, there are several other websites that aren't trusted by the search engines that might be harming your SEO.
When checking websites that link back to your own, it's important that you know which ones are helping your SEO and which ones are harming it.
Ask yourself:
What website is this? Often, you'll find that low-quality websites have hundreds of low-quality links. You don't want to associate your website with these pages
Does the link better your SEO? If the answer is, leave it. If it's no, it's best you get rid of it
Does the website have an "About Us" page? Websites that are doing something shady online won't always post any information about themselves
How Bad Links Can Affect Ranking On Google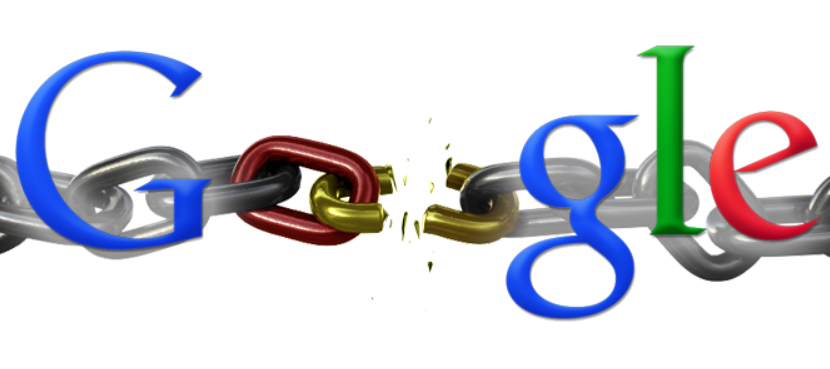 Before, low-quality links would have very little impact on your website rankings.
At other times, it would simply ignore the low-quality links altogether.
This seemed to make sense as bloggers should be in a position to control who links to their websites or how they do it.
However, SEOs used this to their advantage to adopt an aggressive and quality-focused approach.
They build spammy backlinks without too much concern about the repercussions.
After all, the worst that could happen is that Google would ignore the low-quality links.
Therefore, the strategy was to build just enough to move the needle.
But several changes and updates to Google's search algorithms mean that using bad links on your website will attract nothing but a penalty from the search engine giant.
Low-quality links will see your rankings take a nosedive.
Google Penguin is a low-quality link crusher.
The search engine giant have developed the update with spammy links as its primary target.
Sites that indulged in manipulative link-building strategies saw their Google rankings tank overnight.
Since its first roll out in 2012, the Google Penguin algorithm has received several subsequent updates and upgrades.
It has matured enough and now has more effective filters designed to catch link spamming.
With it, there's been an increase in manual penalties as the search engine giant invests more resources into link networks and black hat SEOs.
Bloggers and SEOs now have no option but to remove bad links and invest in delivering high-quality, original content to gain authoritative links.
Characteristics Of Bad Links
What do you think differentiates good links from bad links in Google's eyes?
How will you know whether a link you've manually built won't end up getting your website penalized?
Well, there's a way you can avoid getting on Google's bad side and continue enjoying your high rankings and authority.
Here's a quick rundown on how to identify bad backlinks.
You simply need to monitor and avoid links associated with these characteristics.
Originates from a low authority domain
Yes!
Google has an algorithm that can differentiate between a high authority website and a low authority website.
If you're already a high-authority website that builds links from other high-authority websites, you'll definitely impress Google in your pursuit for higher ranks.

You already know that the higher your website's authority, the higher you'll rank in Google.
Additionally, links on high authority websites will pass far more authority to your website than those from low authority sources.
In contrast, having spammy links from several low-quality sites for an extended period can earn your website a penalty.
To ensure you receive only positive results from building links manually, you must completely avoid associations with disreputable websites.
Unless you're using blacklisted pages or spammy backlinks, you don't have to worry yourself about this.
Google's search algorithm looks for patterns it can verify with certainty.
As such, a single low-quality link won't hurt your web rankings.
But hundreds or thousands sustained within a short period certainly could.
Therefore, it's generally in your best interest to source links from highly authoritative websites while avoiding disreputable ones.
Links from sites with lower authority may also harm your search visibility.
As a result, they can limit your search traffic and conversions.
Link is irrelevant to its content
If you think that using a link on a medical website on your traveling blog would improve your site rankings, you're just irritating Google.
That's to say; you're looking for trouble.
Context and relevance of your content is the core component of any major ranking algorithms for which Google is built.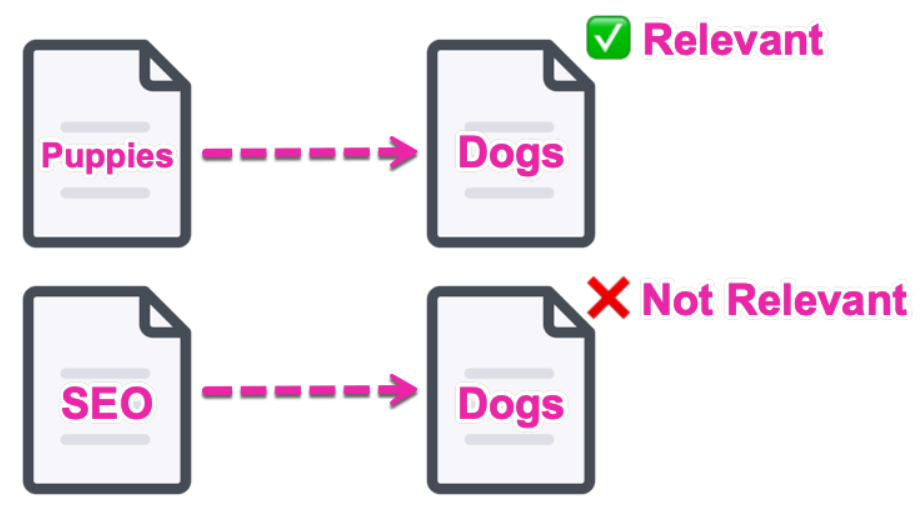 Context is crucial in Google's modern search algorithm.
Simply having a link from a high authority website pointing to your site isn't enough anymore.
That link must be associated with your content and be somehow relevant to your site.
Therefore, you must ensure all your links are context-specific to receive positive results from Google.
As such, you must pay close attention to all the sources you're relying on to help boost your rankings and website visibility.
The closer they are to your niche, the better.
It's also essential to pay close attention to every source linking to your business and keep them close.
Reciprocal links
Google knows when you exchange links with other people in the same domain to build authority.
You will never get away with this black hat SEO strategy.
Your only sanctuary will be to focus on diversifying your resources, not the number of links to your website.
If you have a friend who owns a similar website, exchanging links between each other in an effort to boost domain authority and web rankings won't be a clever move.
You'll never pull it off successfully.
It might have been possible in the past.
But Google is now too advanced to fall for such tricks.
If anything, this might only end up hurting your SEO efforts than build them.
Google is wise to reciprocal links and exchange schemes.
The moment it identifies excessive links being traded between two sources, it will probably negatively impact your domain authority.
As such, always ensure you diversify your links.
Put it among your list of top SEO priorities, so you never forget.
Linking for the sake of cross-linking won't cut it with Google or any of the other major search engines like Bing or Yahoo! for that matter.
Comes from a link scheme
Google will find and flag any link intended to manipulate site rankings in the SERPs.
It might consider your tactic to be a link scheme.
And that's a violation of the search engine giant's Webmaster Guidelines.
As such, Google may identify any behavior that attempts to manipulate links to your website.
Outgoing links from your website also fall within this threshold.
Here's a classic example of a link scheme that will get your website into trouble with Google.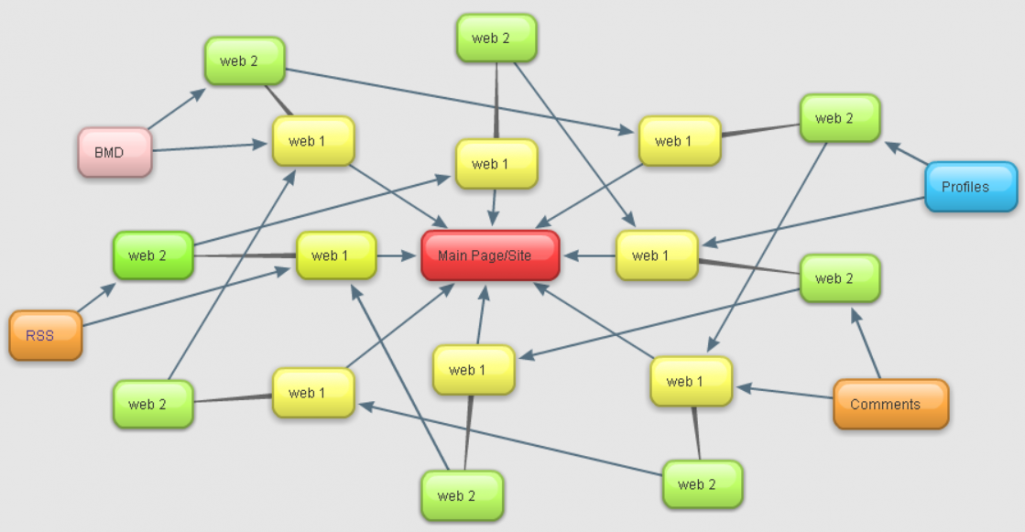 Thanks to Google Penguin Update, link schemes are becoming less popular by the day.
But somehow, they're still looming around.
Participating in complex systems, such as link pyramids or link wheels, is a violation of Google's terms of use.
Link schemes are now a thing of the past.
And participating in any processes that might hint link scheming is a surefire way of inviting penalty for your site.
The best strategy to get high-quality and relevant links to your website is by creating unique, high-quality, and relevant content that will gain popularity naturally in the internet community.
Ultimately, creating good content will pay off for your website.
How To Ensure Your Link Is A Good Link
Don't link to everything.
Most bloggers make the mistake of linking every other word they write about.
This makes it more difficult to determine what you're actually linking to.
Therefore, it's always advisable that you use no more than one link in a single sentence.
It's also good practice to use no more than five links per paragraph.
Follow these linking techniques, and you should be fine.
As a writer, it's important to ensure that your readers can easily understand your content without needing to click links.
Remember, the more useful your content is, the higher the chances of someone finding it valuable for their audiences and linking to it.
It's the best strategy to win high-quality links without rubbing shoulders with Google.
BiQ Keyword Intelligence provides the perfect solution for users to find and use the right keywords to boost their blog post rankings and visibility.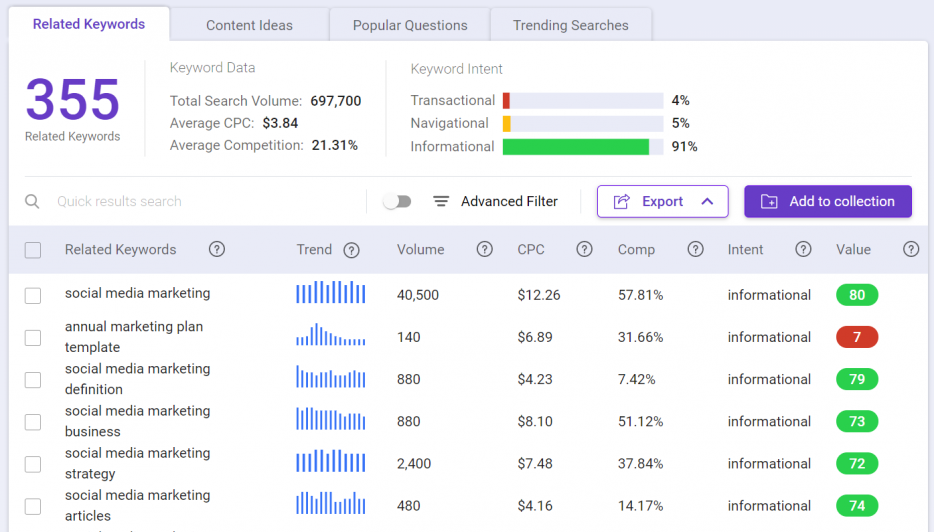 You will have access to critical insights on keyword competition, keyword volume, related keywords, trends, and more.
BiQ also has a Keyword Analyzer feature that will help you see why users might be searching for a particular keyword in the search engine.
It allows you to plan your blog posts in a way that meets your searchers' needs.
If you're unsure which keywords to use, BiQ's Keyword Intelligence will sort all your keywords based on their value.
You will have access to high-value keywords that will potentially bring more traffic at a lower competition to your website.
BiQ's Content Intelligence is another great tool that will help you write content that revolves around your target keyword.
Writing highly engaging and relevant content depends heavily on the topic you're writing about; the "what" you include in your blog or article.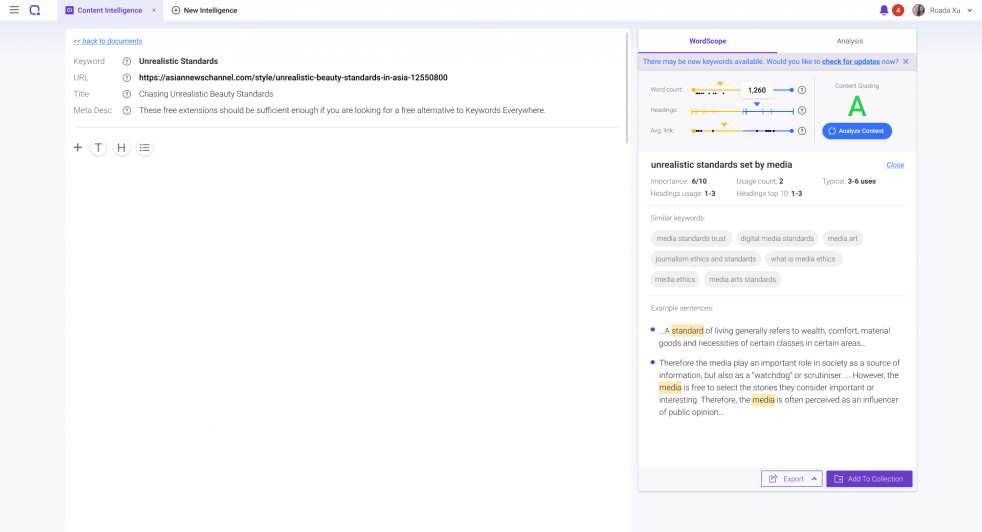 With BiQ's Content Intelligence, you'll be better positioned to understand what's important to cover about your topic and what to avoid.
Assuming you already have the target keyword you intend to use, the next step involves knowing what goes inside your blog post.
This Content Intelligence tool will provide you with a breakdown of your keyword in terms of usage, example sentences, and similar keywords.
You'll have all the data you need to draft highly relevant and engaging content about your blog topic.
BiQ Cloud is the perfect SEO Suite to help you get your content in front of the right audience.
You can check your link's quality by using BacklinkGap, a free backlink checker tool.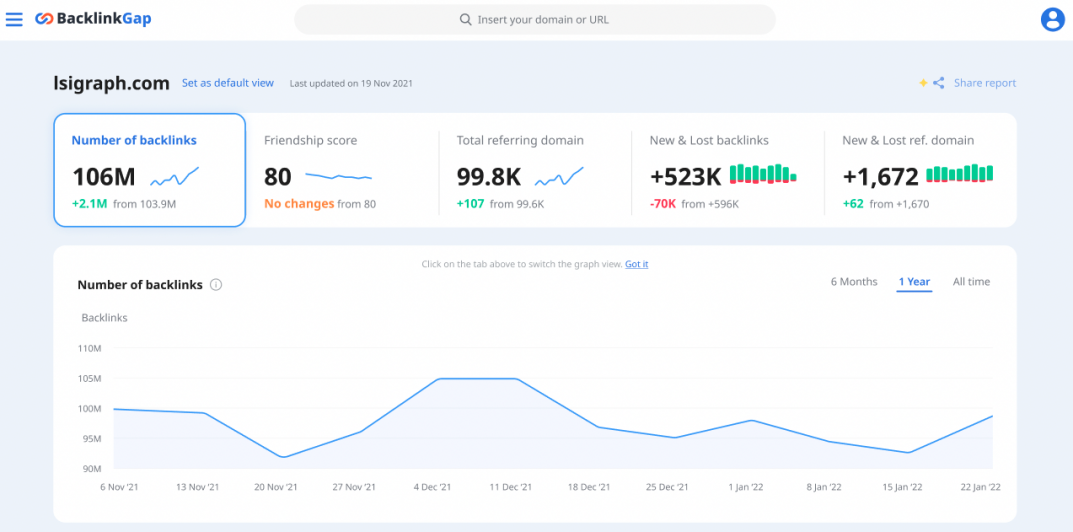 Just paste your link in the search bar and you'll gain insights into your total backlinks, referring domains, anchor texts, and friendship score (a metric that is developed by BacklinkGap to determine your link quality).
You'll have sufficient data on link building and strategic link placement for maximum effectiveness.
Conclusion
A critical aspect of SEO is knowing how to identify bad backlinks and removing them from your website.
You should develop a habit of checking for low-quality links that might harm your website rankings and visibility.
If you notice any of your website links possess the characteristics of bad links, it's best to remove them immediately.
They can hurt your search engine rankings and attract a possible penalty from Google.
Bottom line?
Avoid bad links to your website at all costs.
Your SEO efforts will flow much more smoothly without them.