Having a set of reliable productivity tools will help quicken the process of your jobs. Here are the 17 best productivity tools for marketers in 2022 at your disposal.
Being productive in any work environment doesn't happen by accident. It results from your commitment to excellence, planning, intelligence, and consistent effort to excel in your work. However, this isn't possible without using countless productivity tools and apps to make work easier around the office space.
The business world has become so competitive that you don't stand a chance of getting ahead of the competition without the best productivity tools at your disposal. Not only that, but you must also know how to use them.
Moreover, it's crucial that you know the right tools for work to purchase and use, and thereby, increase your productivity levels.
Thus, our reason for writing this comprehensive blog post.
We aim to share with you the best productivity tools you can use in 2022 to improve your work efficiency and effectiveness.
But before that;
What are Productivity Tools?
Productivity tools/software/apps are what make your personal tasks and work easier and more efficient. They can do so either directly or indirectly, depending on what they were built/designed for.
Therefore, whatever your professional ambitions, having the right productivity software can help you meet your company goals and deadlines. From browser plugins to content creation services, these tools can help you maintain important relationships and run your organization efficiently.
What's more, you don't need to purchase and use all of these tools to make your organizational processes effective. You just need to find the right one for the job.
You never know. Just one or two productivity tools could change how your business operates and make you an industry leader.
Benefits of Using Productivity Tools for Work
We live in the era of cloud computing & networking. Business processes and operations have become streamlined as organizations adopt the digital workforce trend.
The new norm of working is to look for intellectually smart individuals who are efficient, productive, and adaptive to all work environments. This is made possible and easier with the help of productivity apps.
Here are some remarkable benefits of using these online tools in your business:
1. Enable Work to Be Done Anywhere and Anytime
If you have a stable internet connection and a working business computer, you can easily get work done from anywhere. With a bevy of efficient online productivity software at your disposal, employees can now easily choose their preferred location where they can work comfortably and be the most productive.
Whether your staff lives miles away from the office or in the next building, you can now easily collaborate with them using a single dashboard.
2. Keep Track of Every Data Online
Today, almost all online productivity tools have analytics features, allowing business managers to track their employees' overall progress based on their previous project submissions. You can also monitor and observe if your staff is making mistakes and identify any problem areas that need improvement.

Analytics helps businesses identify and eradicate small hurdles that may go unnoticed due to human omissions or errors. However, by tracking changes in real-time, you can now manage projects easily and more efficiently.
3. Customer Satisfaction
On the surface, most of these online productivity tools look like they're centered around making your employees more productive and effective. This is true.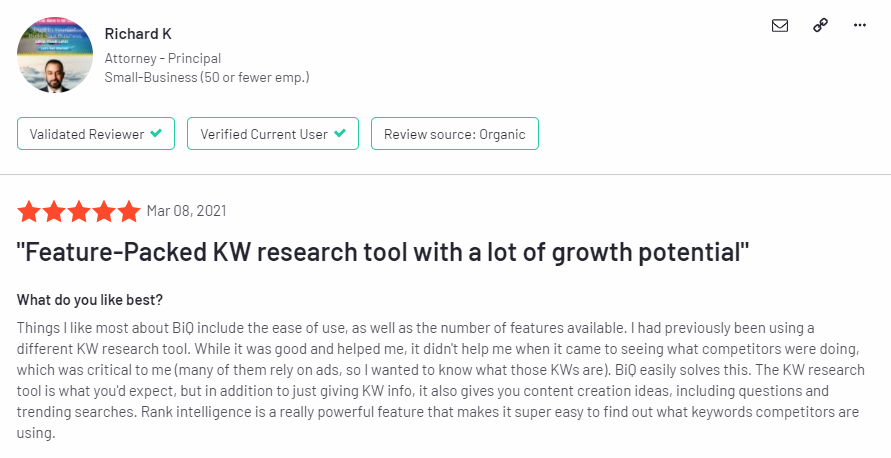 However, you may not realize that these tools also make it easier for your business to deliver on what you promised to your customers, which is the first step towards making them happy.
Productivity tools also improve your business's overall product/service delivery, which is another big element of meeting your customers' expectations.
4. Streamlined Work
Online productivity apps also help make business processes more streamlined and improve collaboration between employees, thereby improving work quality. These tools help to keep your team organized and updated.
For example, an online collaboration tool that allows you to track your staff's statuses will help the business work on projects faster and more efficiently. You can also schedule meetups, make adjustments, share information, and so much more using a single platform.
5. Create Stellar Projects and Results
One of the greatest benefits of using these online tools for work is that they allow employees to save their projects on a single platform.

With online productivity tools, you will have a much easier time trading information about organizational projects and results. You will be working as a single unit with a single storage unit where you can store information, files, documents, presentations, sheets, images, and much more.
Best Productivity Tools in 2022 (for Marketers)
If you want to become more productive and efficient in your online marketing strategies, these productivity tools will help you get there.
1. BiQ Cloud

The first and probably one of the best and a favorite productivity tool for most marketers is BiQ's Cloud.
BiQ's is an AI-guided all-in-one SEO Suite that enables marketers to work on their SEOs quickly and more efficiently. With just the click of a button, you will have access to critical insights that will take your productivity levels to another level.
The all-in-one SEO Suite also comes with a set of tools and features that make it even more efficient:
It is the perfect productivity tool with all the keyword, content, and ranking features every marketer needs.
2. Slack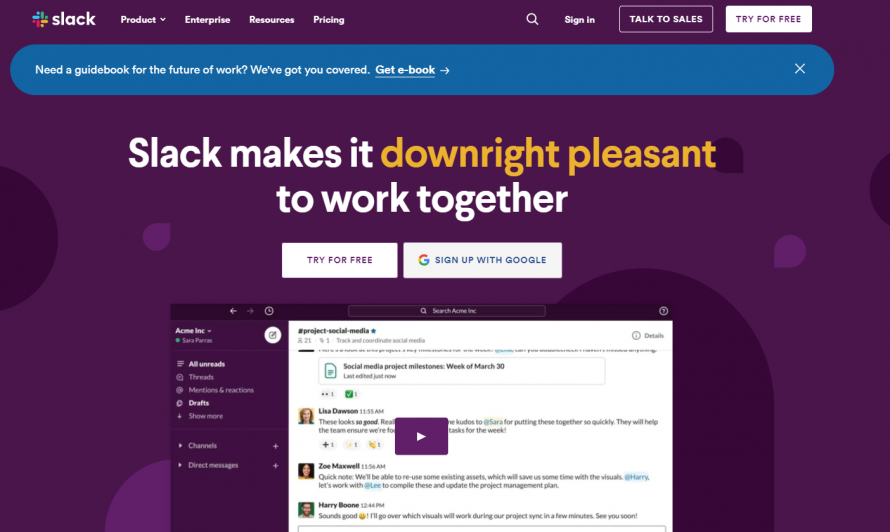 You never have to manage your team through email again with this highly efficient communication tool. Slack has multiple, easily-searchable channels that allow its users to communicate with ease. It also allows staff to communicate with ease and keep up to date with the workplace's current events.
Slack is the best productivity tool for teams that work remotely and need to keep each other updated without sending hundreds of emails daily.
3. LSIGraph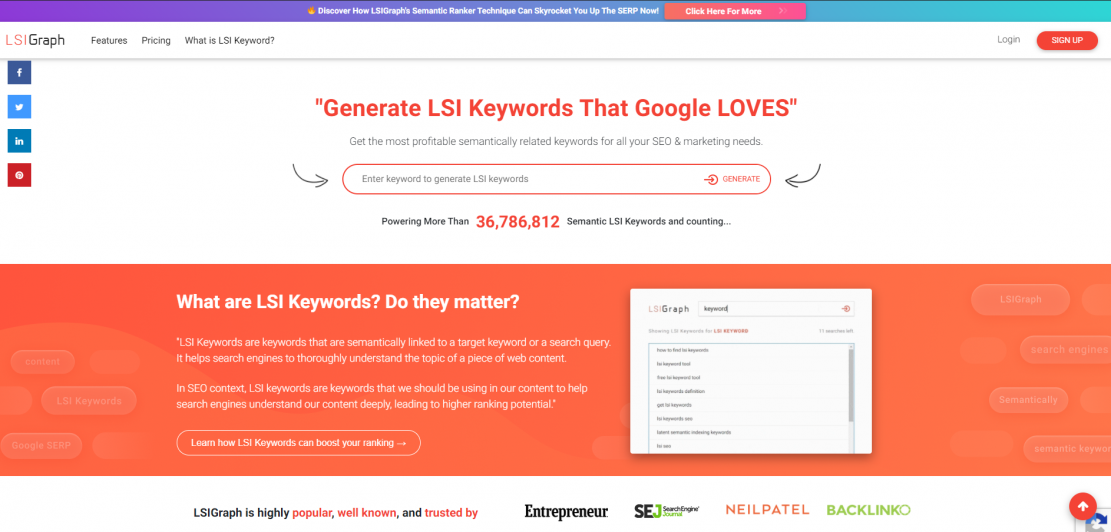 The LSIGraph also ranks as one of the best productivity tools that you can get for free. On the surface, it looks like a very basic tool. However, LSIGraph is extremely easy to use and navigate. It is also very efficient, especially when searching for keywords related to what you're writing about.
As a whole, LSIGraph can help marketers to understand better keywords related to their target keywords to sprinkle in their blog posts and broaden their audience scope.
4. Blog Title Generator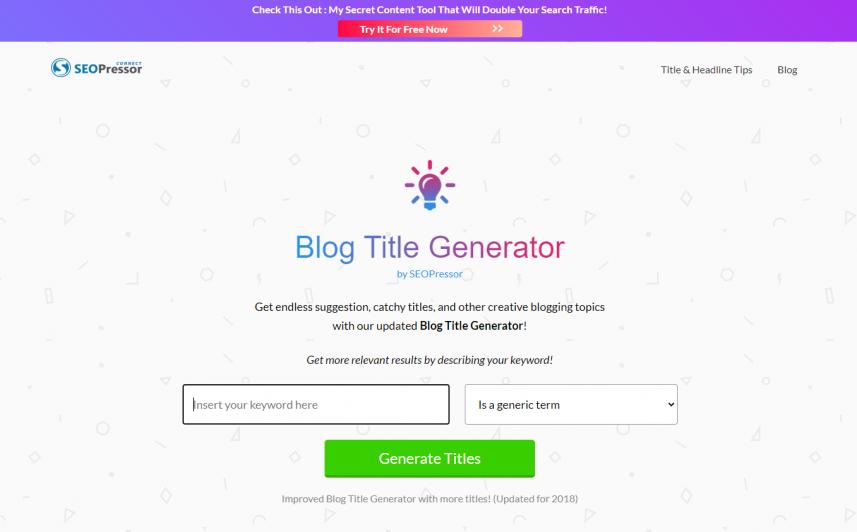 SEOPressor's Blog Title Generator ranks as one of the best tools that marketers can use to generate titles, great content ideas and even suggest catchy topic headlines that the audience will find appealing.
This Blog Title Generator tool will provide you with endless keyword suggestions that are near and dear to your focus keyword. And if you're still not satisfied with the results, you can always hit the refresh button to generate even more unique keywords and titles.
5. Grammarly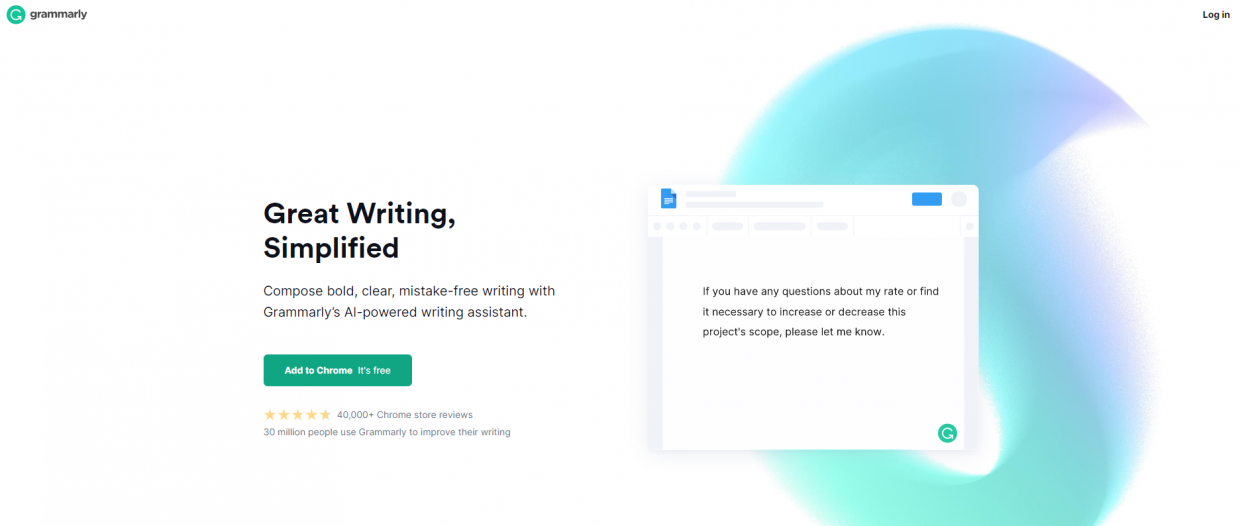 Most marketers (even students) are already familiar with this very useful productivity tool. It's probably one of the most popular and widely used productivity tools globally.
Grammarly is a premier online spell-checker. It's a very handy tool that will spot any typos and other editing mistakes you might have missed when creating content or writing that "very" official email.
Grammarly will always have your back and can work as an extra pair of eyes to catch those tiny spelling and grammatical mistakes your paid editors missed.
6. Canva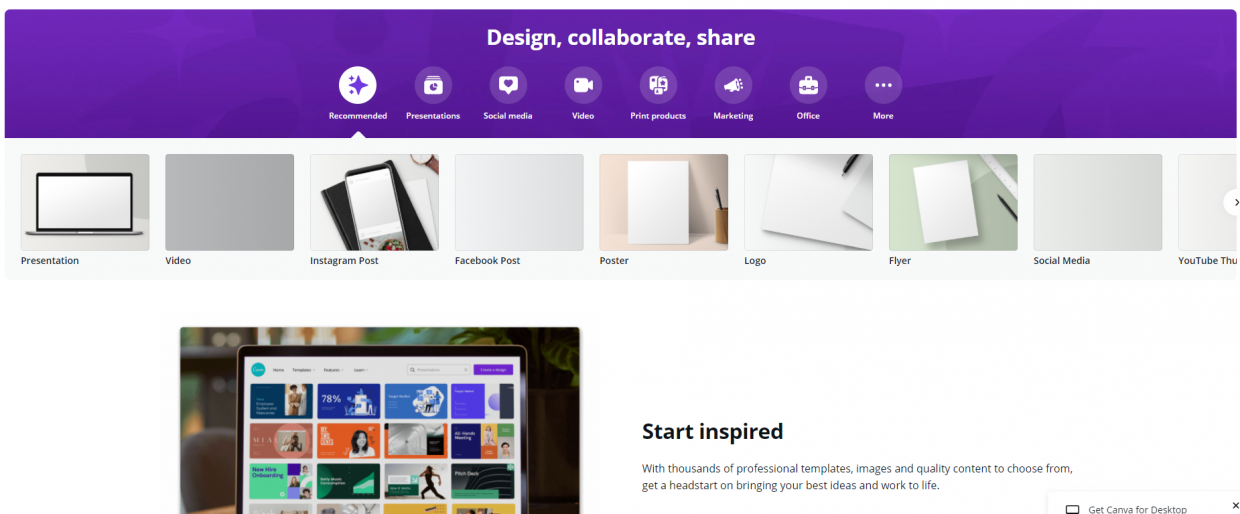 Canva is one of the best productivity graphic design tools for marketers. It gives users access to millions of photos, fonts, and graphics. Upon opening the app, you'll see dozens of possible templates for almost everything a marketer might need.
Canva also has an easy-to-use interface and offers free downloads for users. It allows you to format visual assets to fit your marketing needs and social platform postings, making it even more desirable.
7. Wibbitz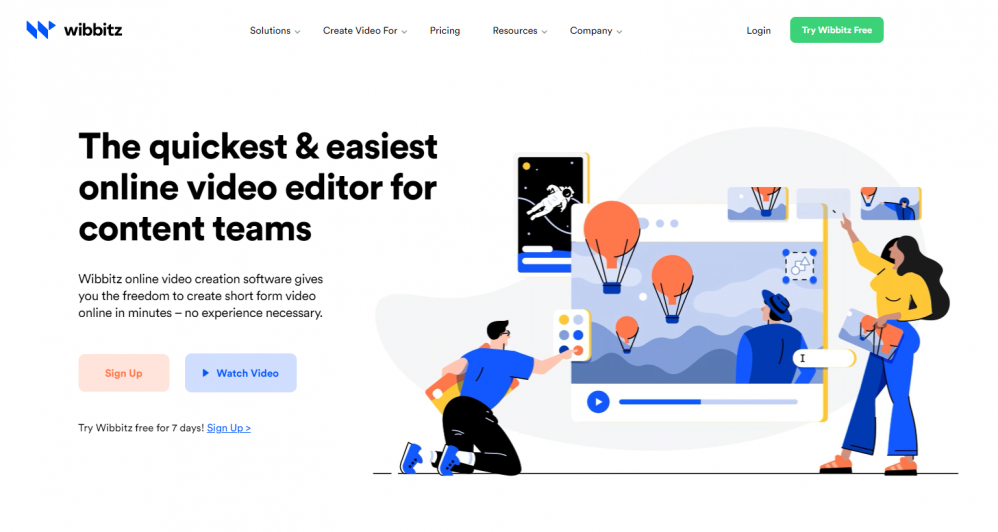 If you're looking for an automated video creation productivity tool, Wibbitz is your best option. This amazing productivity software is just perfect for marketers who use video content in their blog posts and articles.
Wibbitz uses AI to intelligently summarize articles and pull relevant media assets to create some of the best scenes into a bite-sized video. It also allows you to edit video content and help marketers and publishers create bulks of videos in a fraction of time.
8. Google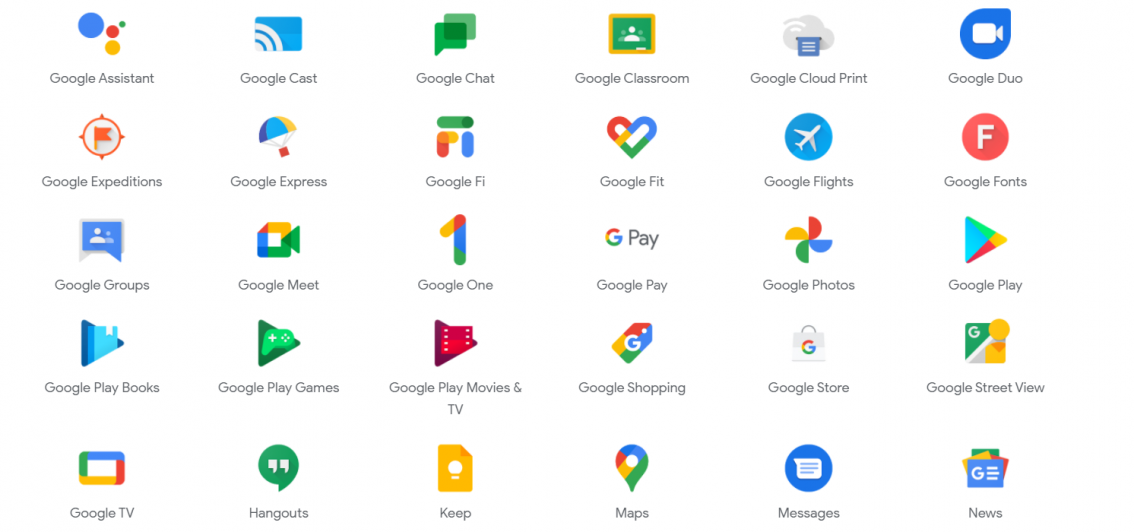 Then we have the famous Google. If you have any device that can connect to the internet, then you've definitely had a run-in with one or more of Google's products.
Google has a long-standing history of developing some of the best productivity tools globally.
From Google Drive to Google Analytics, Gmail, Google Search Console, Google Docs, etc. The list of Google's productivity tools is quite long.
Moreover, they're all very efficient and highly recommended, even by some of the industry's top SEOs.
For instance, Google Analytics is the perfect productivity software to help you track and monitor your website's online performance. Gmail is well-known for, of course, being the best emailing platform. Hangouts is another excellent tool for online communications. You just need to find the right tools for work, and you're all set.
What more could you ask for that Google doesn't already offer?
9. WordPress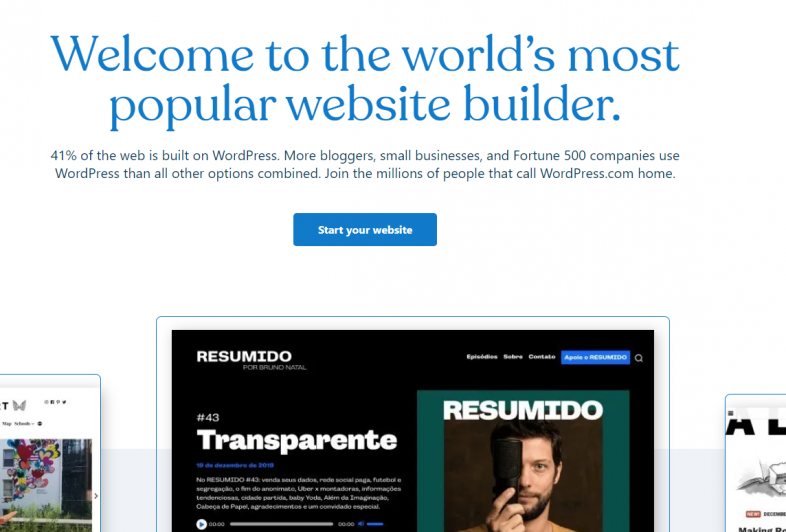 WordPress is probably the content management system (CMS) you're looking for if you are looking to start a new website.
Besides its many outstanding features, WordPress ranks as one of the cheapest to use and maintain website creation platforms you can find. Moreover, you own all the data you upload and publish on the CMS, making it even more interesting and desirable for most marketers.
Think of it as a productivity and collaboration hub for all your marketing needs.
10. Buffer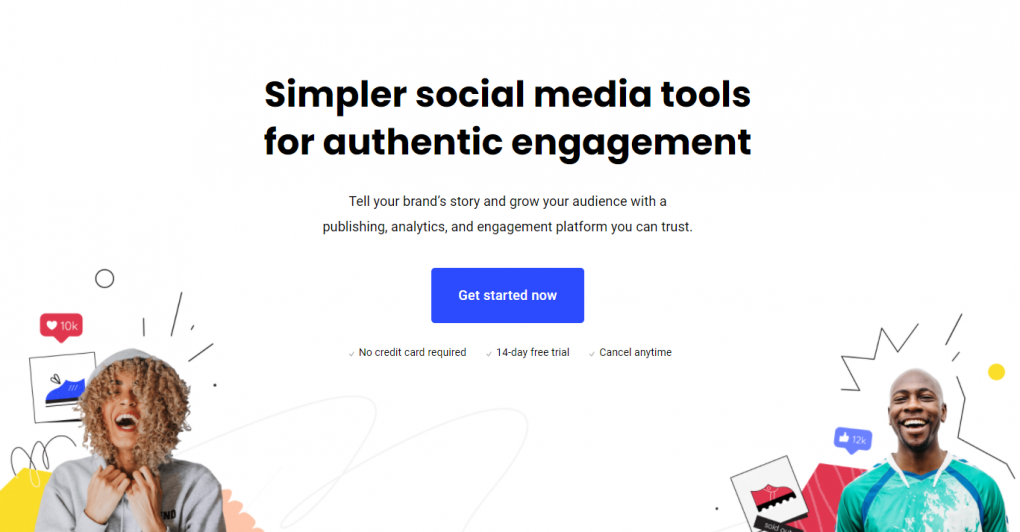 Buffer is a great productivity app that makes it incredibly easy to share your website articles through social media without too much hassle. Simply log into your Buffer account, connect your social media accounts, and schedule your preferred sharing times.
Buffer helps marketers promote great content across their social media platforms and store and share relevant content. You no longer have to cram content down your followers' throats at once.
11. Trello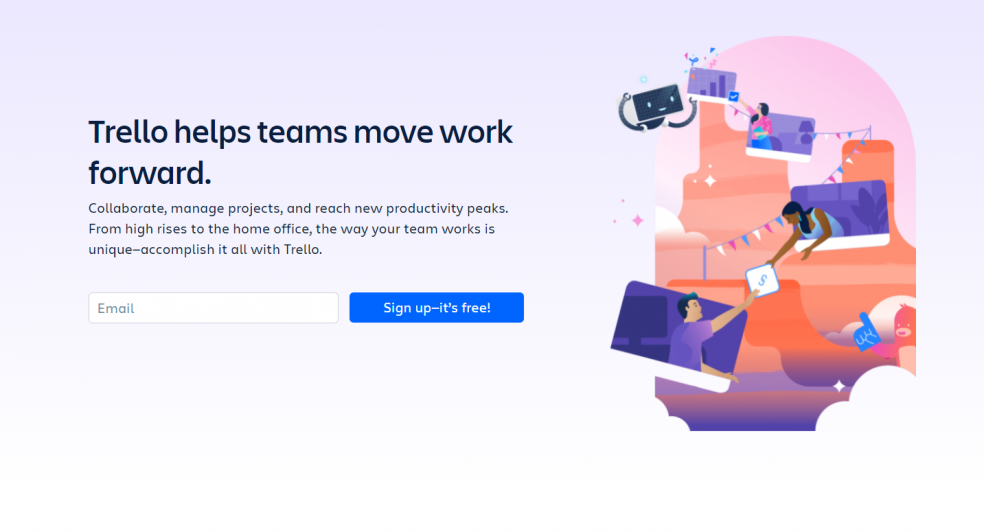 If you're having trouble keeping track of who's working on what task, you should definitely try Trello. This amazing productive tool is represented by "cards" you can use to add individual tasks and even move between different lists.
You can also add notes, attachments, etc., to individual cards to allow you to keep track of everything. It's the perfect tool to keep everything you need in one place.
12. Zapier
You can set up this tool to automatically create contacts, posts, tasks, etc., so you don't have to copy information from your emails again to paste it into your to-do list manager.
Zapier is a great tool for marketers who're using different communication apps and need an easier way to integrate all of them into one easy-to-manage system.
13. Mention
Every marketer always wants to know what people are saying about their blog posts and brands online. Who wouldn't? You'll want to know whether your audience appreciates your work or you need to up your blogging or marketing game to meet their needs.
Mention allows you to track and monitor all mentions about your website or content online. You'll get to know all your consumer conversations around the web and use them to better your customers' product/service needs.
14. AWeber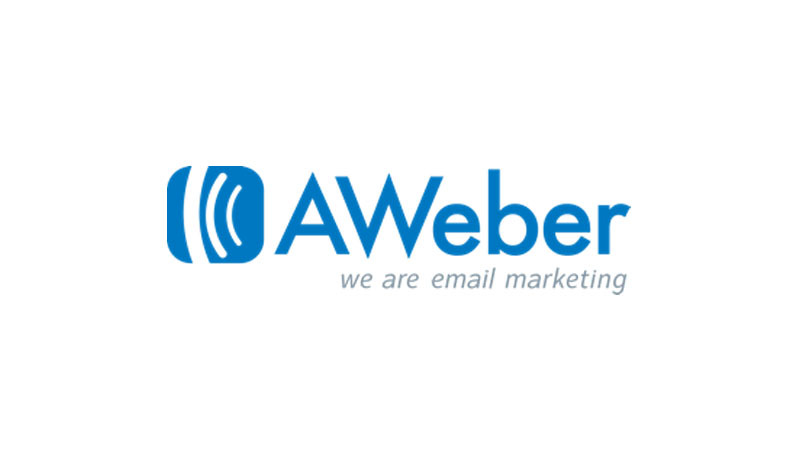 AWeber doesn't just provide its users with a mass email campaign delivery system. It also helps users create and manage their email campaigns using several productivity tools, define automation flow, drag-and-drop email editor, campaign, and analytics.
It's the perfect tool that offers the ultimate productivity hack for email management. You will never have to worry about your target audience not receiving your emails in time again.
15. GitHub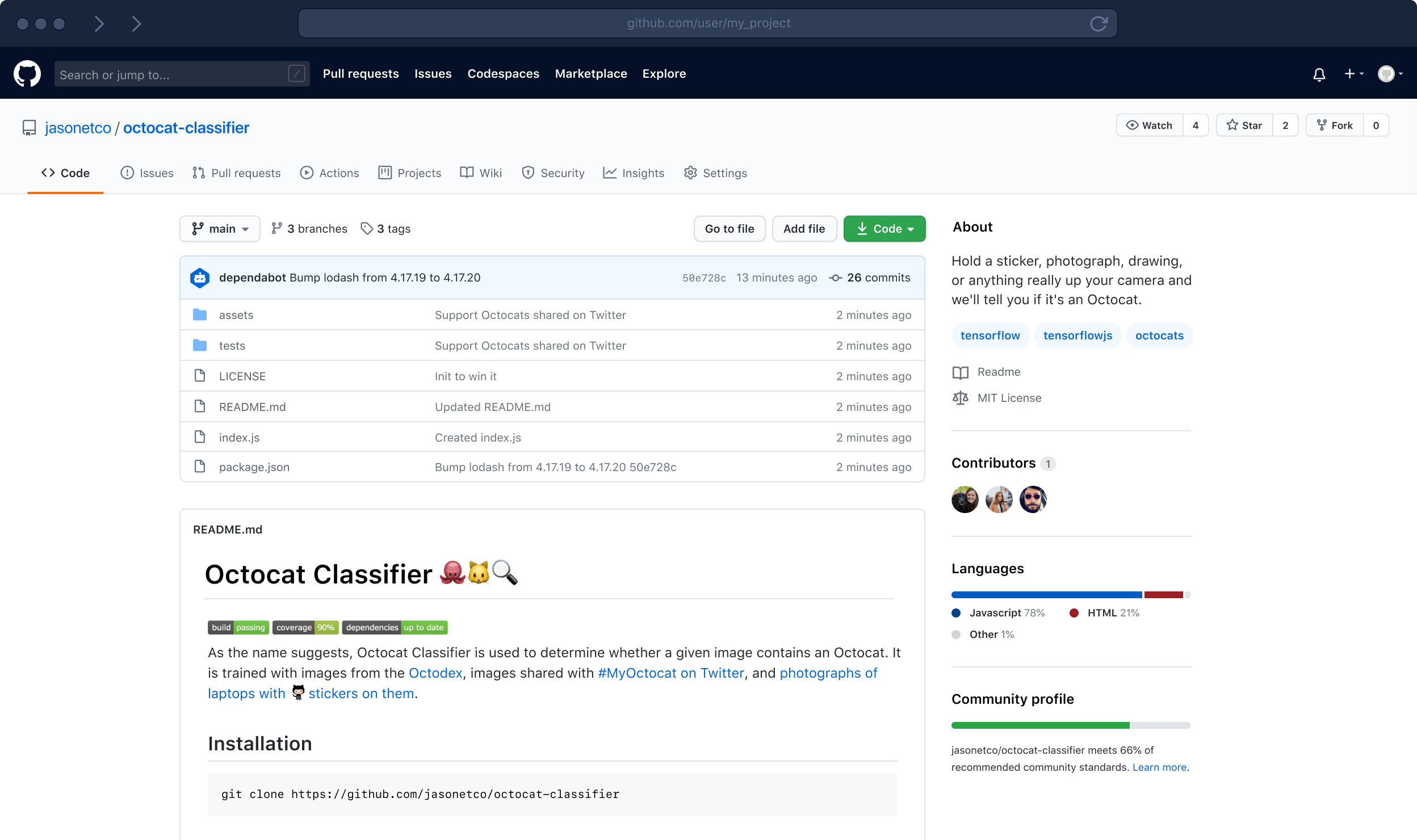 All marketing teams with developers probably already use this great productivity tool to share updates about website development. GitHub is a repository hosting service you can use to find open-source code and even upload private and public projects.
It is used by many developers to discover, collaborate, share, and build better software, making it a great tool for marketers looking to upgrade their systems for a better user experience.
16. Toggl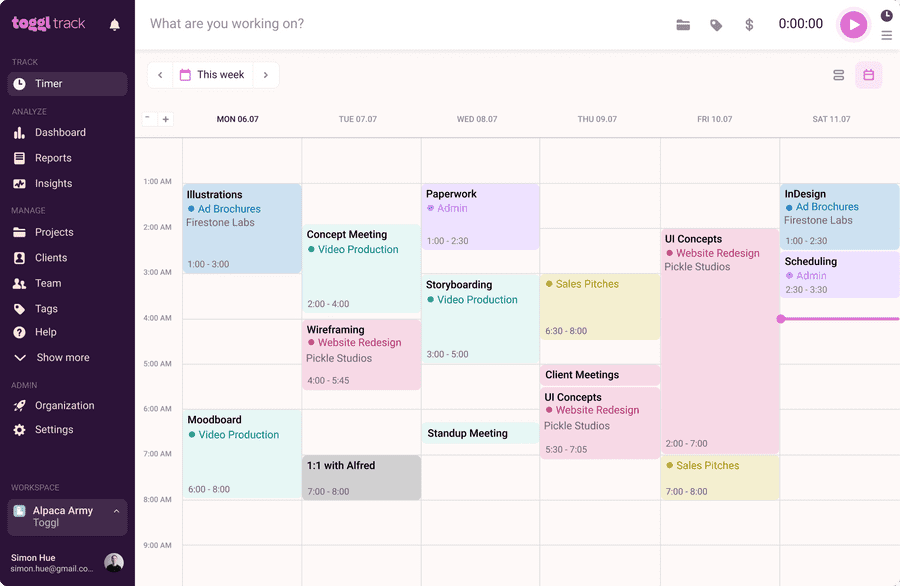 Toggl is another great productivity tool you definitely want to have around. It's a simple time tracker tool you can use to track your work projects and article uploads. Simply click the Toggl button, and the time begins.
It's an effective tool to help you track time while keeping track of the time you take to complete various tasks.
17. Manychat

Manychat is specifically built for sales and marketing teams. It's an AI solution you can use to create Facebook Messenger bots to help your marketing, sales, and support team monitor your projects' performances.
Manychat allows companies to build strong relationships with their customers through tailored and interactive content and increase leads, thereby driving more sales. It's basically everything a marketer could want from a productivity tool.
Conclusion
That concludes our 17 best productivity tools you should try in 2022. These tools won't magically make you more productive. You must know how to use them to make your brand more productive.
Ultimately, these tools for work will help you get more work done within the shortest time.
Did we miss out on some of your favorite productivity tools? Do let us know in the comments section below.