Here is a quick-start guide for your SEO campaign management. Learn from start to finish.
Are you running SEO campaign management? Here are 7 tips for success.
Every SEO expert will tell you that SEO campaign management is a lot of work and can be hectic if you don't have the right strategy in place. Not only are you supposed to design a workable SEO campaign, but also ensure it delivers the desired results.
Over the years, business owners that understand the importance of SEO have hired professionals to handle SEO campaign management, so they can focus on what they do best.
That said, not every "expert" trusted with the job delivers the expected results. This is because SEO campaign management requires high-level skills – constant analysis, testing, tracking, and regular improvements.
A strategy that works for one audience might not work for the other, and a campaign that was successful one year ago might drive the business into losses. The market changes, SEO strategies evolve, and your SEO campaign management skills need to adapt.
Before diving deep into the dos and don't in SEO campaign management, let's first understand the basics.
What is SEO campaign management?
First, what is an SEO campaign, who should use it, and why does it matter?
SEO campaign definition: SEO campaign is a set of processes and planned efforts carried out on and off your website to improve Google rankings.
On the other hand, SEO management refers to the strategies marketers and SEO experts put in place to ensure that SEO efforts are aligned to the business goals and drive the desired results.
SEO campaign management is a long-term strategy that involves lots of technical and non-technical elements. We've detailed everything you need to know below.
How do you run a successful SEO campaign?
The main challenge with SEO campaign management is that you need to test, track and document everything, meaning you might need to revisit your strategies now and then.
What most marketers do, is hope that their current SEO techniques will work. But since hope isn't a strategy, they fail. Assumptions, lack of accurate data, and poor decision making lead to unforeseen challenges and negative ROI. This causes businesses to give on their SEO.
However, there's some hope left – but only if you work with the right people. If you are a marketer or business owner looking to inform your SEO campaign management skills, we've pulled together 7 tips to help you create a successful SEO campaign strategy.
1. Set your goals and KPIs
The right approach to SEO campaign management begins with goal setting. You first need to identify what you want to accomplish at the end of the SEO campaign.
Here, your goals should be specific and measurable. And while the ultimate goal of an SEO campaign is to rank on top of the search engines, it's crucial to be realistic.
For example, you cannot rank for all the keywords in your niche, but you can optimize your pages for a given set of keywords relevant to your products/services.
A rule of thumb is to set incremental goals and clearly define the Key Performance Indicators that will tell how close you are to the set objectives.
Let's pick a random SEO campaign example. Suppose you run an online martial arts training academy and you want to expand the business by introducing a new teaching lesson, say yoga fitness class.
You can streamline your SEO campaign management by setting detailed yet straightforward goals. Below is an overview:
Create a unique landing page for your yoga fitness classes
Create detailed content about yoga classes and fitness – blogs, videos, eBooks, etc.
In that content, include a link to your landing page and add some internal links from older posts (so the search engines can find the content faster).
Promote your content about yoga classes on social media, e.g., Facebook, Twitter, Instagram, LinkedIn, etc.
Create more content about Yoga classes and link them with the first content.
Here, you can see that the focus is on promoting Yoga classes, and you are not mixing it up with your pre-existing martial arts training courses. This will make it easy to measure the results and know whether to stick with your SEO campaign management strategy.
2. Set a reasonable timeframe
Your SEO strategies will not last forever, i.e., they will need to change over time to adapt to the changing times, markets, and customer expectations. This makes it necessary to have a timeframe by which you should have hit your goals.
A business that relies on an SEO campaign management team that has not set a realistic timeframe or budget for its SEO campaigns is more likely to fail.
This is because working without a timeframe or budget will push you for immediate results, and you are more likely to work with the minimal investment possible.
If you are operating in a highly-competitive niche, you'll need to give yourself a greater timeframe and a larger budget. Or put it this way, the shorter the timeframe and the lesser the budget, the lower the impact.
Your SEO campaign management expert should have a long-term approach to everything – improving your SEO rankings, building brand awareness, and increasing revenue generated; otherwise, you're setting your business up for failure.
3. Pick your target audience.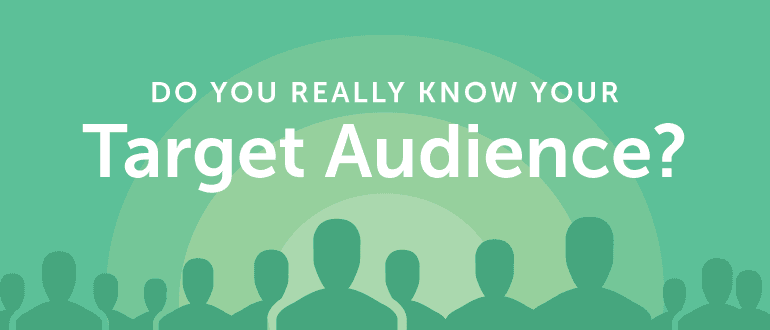 Understanding your audience is one of the hidden gems of SEO. Imagine targeting the wrong person after all the efforts – high-quality content, keyword optimization, link building, etc. 
Instead of deploying the various SEO strategies right off the bat, best-in-class businesses spend their time mapping out their target market. Perhaps you should focus your efforts on understanding the target audience and creating your buyer persona before improving your SEO campaign management.
Below are some factors to consider if you are to dig deep into your audience's pain points:
The audience's demographics – fill in all the necessary and available demographics about your target audience.
What are their hobbies and interests? – This can help you target them through the right channels and even partner with the right influencers.
Describe your audience's challenges and goals – This will inform your content strategy so you can target and fulfill their needs.
Understand their fears and values – use this to gain a deeper understanding of what drives their decision making.
With the above tips in mind, you can drive guesswork out of your strategies, and you'll enrich your SEO campaign management skills.
4. Learn from your competitors
64% of digital marketers actively invest in SEO, meaning there's a lot you can learn from the pioneers. Studying your competitors will inform your content marketing efforts and guide your SEO campaign management.
Assume that you are in the fitness businesses, and after studying the market, you realize your competitors are only active on Instagram and not much on the other social media channels.
Here you can outshine them on Facebook, YouTube, Pinterest, etc., while still updating your blogs and Instagram account. This is the advantage of doing proper competitive analysis.
As part of your competitor analysis, you should check your competitors' content and what works best for them.
Tip 3: Use BiQ's Rank Intelligence to check your competitor's performing content
To find your competitor's best content using Rank Intelligence, follow these steps:

First, enter their website URL into Rank Intelligence. Then, select the country where the audience is based.

You will get to see all the ranking keywords together with the important insights such as search volume, cost-per-click, and competition, and so on. 
These insights let you know the search terms that searchers are searching for to reach your competitor's website. 
Moving on to the 'URL' column, you will see the pages that are ranking for the keyword. Then, sort the ranking position to see the content that is ranking on the first page. You will get to see your competitor's top-performing content.
While it's not recommended to copy exactly what they are doing, you can use this insight to create even better content and use the channels shown to be successful in that specific niche. This is how you can take your SEO campaign management to the next level.
5. High-quality content all the way
An experienced SEO campaign management team will always prioritize high-quality content in their SEO campaigns since it adds more value to the audience.
After doing a competitor analysis, what follows is to create original content that your audience cares about. Using the aspects we used to define our target audience, you should target the right people and address their most pressing issues.
While your content should be as valuable and user-centric as possible, you still need to make sure it's SEO-friendly. Below are some tips you can use to create high quality and SEO-friendly content.
NB: Refer to our content optimization guide to learn the critical optimization techniques and use them to boost your SEO campaign management efforts.
Tip 1: Use BiQ's Keyword Intelligence to Choose the Right Keywords to Target
Depending on your niche, you want to target keywords that match the searcher's intent, have high search volume, low competition, and high value.
Using our BiQ's Keyword intelligence, enter the keyword you've already identified into the search bar and check if it meets the above criteria. You'll also find related keywords.
Tip 2: Use BiQ's Content Intelligence to Understand what's important to cover  
Once you have the best keywords, it's time to add flesh into those keywords and make sure the content addresses your audience so they can relate to their challenges, values, and interests.
With this tool, use the keywords to find how your competitors have used them in their content. You will see the keyword in terms of usage, similar keywords, and example sentences. 
This tool will also pull the best-performing content across the internet with a breakdown of how they have used the keywords you want to target.
These insights give you a competitive advantage since you now know how to target the audience's pain points. But also how to create better and more comprehensive content than those already available across the web.
To strengthen your SEO campaign management, make sure the content you create is distributed using the right channels. As highlighted earlier, your audience's interests and hobbies will tell you where to focus your efforts.
For example, if your target audience is "busy professionals" in their late 40s, there are few chances they will be spending considerable time on Facebook.
So you'll want to find guest blogging opportunities in the sports/news or professional websites they are more likely to visit.
As far as content marketing is concerned, you want to use a content calendar to schedule and track your campaigns.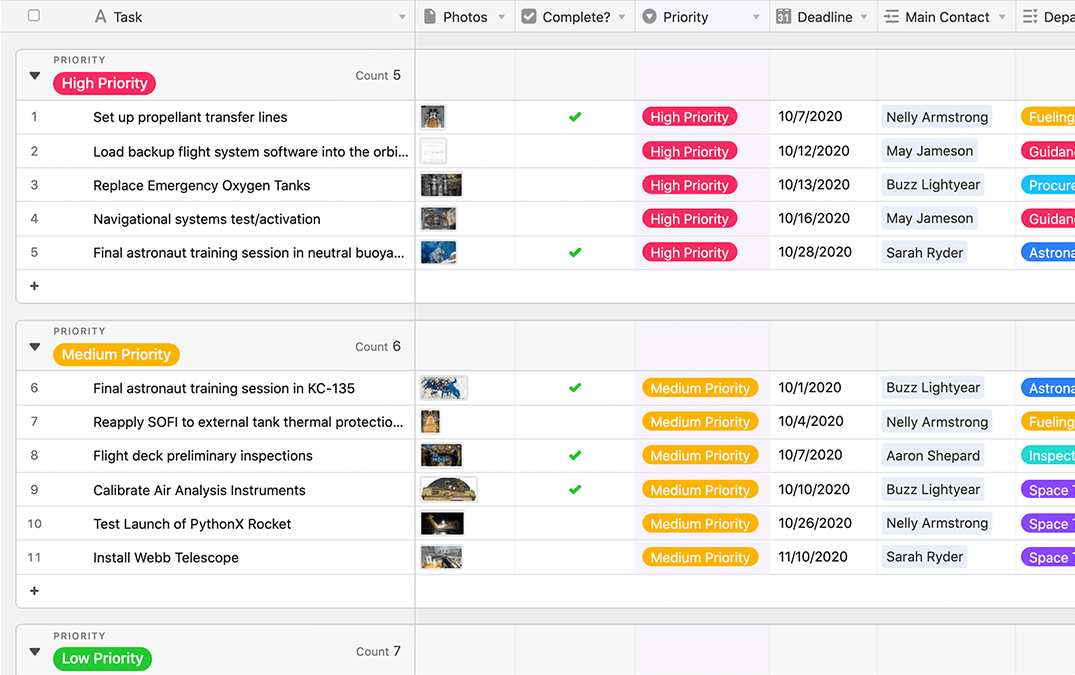 This will boost your SEO campaign management efforts and ensure you meet deadlines and publish timely content that adds value to your audience.
6. Test and optimize
If testing and optimization aren't part of your SEO campaign management, you are more likely to make and even scale mistakes. The result is a flawed SEO strategy that falls short of the target.
Testing isn't only a measure of how effective your SEO campaign management is, but a vital aspect that gives you a closer look at the behind the scenes.
For example, the A/B testing technique will divide your current traffic into two and collect relevant data on how people interact with your content, website design elements, visuals, etc.
Some of the aspects you can test as far as SEO optimization is concerned are:
Heading tags – long, detailed heading tags might work well for blog posts but might not attract as much attention when posting your content on social media.
Call to action – you may want to experiment with the various call to action designs before settling on one.
Use of Visuals – Infographics and video can help attract and engage most of your audience. Regardless of your niche, you should work on your video SEO.
By testing the above elements and the technicalities behind your SEO tactics, you will have a clearer picture of your SEO campaign management and even decide what needs to change.
Research shows that only 17% of marketers use the landing page A/B test to measure their conversion. This is a relatively low number considering that it helps know what's effective with your SEO strategy.
7. Track and measure results
Another vital aspect you should prioritize in your SEO campaign management is tracking results from your SEO strategies. Measuring your SEO results will help you map out the weak points and optimize your strongholds.
For example, your SEO campaign management team might find that your rankings and traffic are great, but conversions are lacking. Here, you'll find that either you have a poor keyword choice or your website is not user-friendly.
When it comes to measuring SEO results, you should not use only one data, such as search engine rankings.
Instead, analyze every data point, e.g., know-how rankings contribute to traffic and how it contributes to conversions. This way, you'll have a better insight into your SEO campaign management.
That said, tracking your SEO efforts will help tell your performance and reach. It's one way of knowing if your efforts are working out and whether your SEO campaign management is on track.
After measuring the results, it's important to make constant improvements, such as rethinking your content strategy or going for a website redesign.
Tip 4: Use BiQ's Rank Tracking to track your daily keyword and page ranking performance
With BiQ's Rank Tracking, all it takes is to create a rank tracking profile for your website, and you can keep track of your keyword's daily rankings and its historical data since the day it's added.
BiQ's rank tracking also allows you to sort your keyword rankings by pages, so you can see how your overall page ranking has changed over time.
Whether you have just built some backlinks to your website or included target keywords in your post's title and meta description, BiQ's rank tracking can help you understand the actions that have led to your SEO success.
BiQ allows you to use an advanced tagging system to group your ranking keywords and pages exactly how you want them and not be bound by the page URL. 
This would give you a bird' eye view of your ranking data easily, especially when looking for daily or weekly changes.
Check out the SEO metrics you can track in our previous post.
Conclusion
I hope you found this SEO campaign management guide interesting and useful. 
Now back to you:
What's your takeaway or lessons from this guide? Or maybe you have a question. 
Either way, feel free to let me know in the comment below.