Nearly every business in the world depends on marketing. The burden of marketers has seen an increase. Here are ways on how to avoid marketing burnout and strive on.
Marketers around the world are experiencing marketing burnout on a broad scale. Here are some ways to overcome such worry.
Are you feeling exhausted? Drained? Empty?
Well, you're not alone.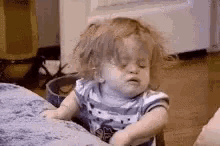 Words like marketing burnout and stress have become a hot topic in the news today. Marketing advisors get firsthand experience of how teams struggle with the continuous pressures and difficulties when planning their work.
That's why you find an increasing number of those in marketing jobs are dealing with burnout in marketing. And although burnout and stress aren't synonymous, they're very closely related.
You can easily find yourself stressed, drained, and empty from persistent stress levels in the workplace.
People glorify work to the point that being busy has become the new norm. Everyone now sees work as a necessity, a critical part of life that we must all pass through. But with this attitude, it's become even harder for marketers to notice when stress is no longer a normal experience but a dangerous one: marketing burnout.
What is Burnout?
It's basically a state of mental, emotional, and physical exhaustion caused by prolonged and excessive stress. You can easily struggle with marketing burnout when you're emotionally drained, overwhelmed with work, and constantly unable to meet demands.
With time, your stress will continue to pile up. Before long, you start to lose interest and motivation, factors that led to your taking the role in the first place.
Burnout can reduce your productivity levels significantly and sap your energy dry. Over time, you start feeling increasingly helpless, cynical, hopeless, and resentful with work. Eventually, you get to a point where you feel like you've got nothing more to offer.
The adverse effects of marketing burnout spill over into your everyday life – including your home and work – sucking the life out of you.
Put simply, burnout in marketing is something you want to avoid at all costs.
The good news: it's possible to prevent and avoid burnout. Keep reading and find out how:
Common Occurrences of Burnout in Marketing
As with everything else, before you find a solution to a problem, you must first determine its root cause.
Well, to find a solution for burnout, you must first understand what marketing burnout is and its causes. Only then can you determine how best to prevent it.
It's for that reason that we've prepared a comprehensive list of factors that can lead to employee burnout.
Here's what you should watch out for to avoid marketing burnout:
1. Too Much Ad-Hoc Work
Most content marketers are creative doers. They're ordinary people who're driven by ad-hoc actions and spontaneous inspiration with a bias for immediate results. However, working like this can put a lot of pressure on your self-organization and your team's entire structure.
Every single blog post about time management will give you the same response.
Following a plan, as you work will reduce your stress levels significantly. In contrast, rushing through a never-ending to-do list won't make you any more efficient. If anything, it will only exhaust and stress you quickly.
Therefore, it's better to start your day with a focused task list. Don't let yourself get distracted by too much ad-hoc work.
2. Poor Workflow or Self-Organization
Marketers are more prone to experiencing burnout for several reasons. First off, no two consecutive days are ever the same for a marketer. You're always doing something new. Maybe a new project just came up, and you're the person tasked with it.
While this thought might sound attractive, it's actually more stressful than it sounds.
Anyone looking for a job opportunity with variety would consider this gig a big plus. However, you must be highly organized to cope with such varied projects, campaigns, strategies, goals, and budgets.
Poor self-organization plays a key role in marketing burnout. It can easily lead to stress, a one-way ticket to burnout. If you're a marketer, you'll want to avoid getting yourself in situations like these:
Getting overtaken by events
Losing control of your projects
Losing track of the bigger picture because you're so focused on operational work
Your projects aren't getting the recognition you expect them to get
Evidently, losing control over the projects you're working on can result from handling too many projects simultaneously.
3. Never-Ending Social Media or Email Triggers
It's no surprise that social media has taken over our lives today. With online users spending an average of 145 minutes daily on social media, you can see where all the pressure is coming from.
Social media has been associated with stress for the longest time. And with good reason.
Imagine all the constant triggers and notifications you receive every day from Facebook, Twitter, WhatsApp, Pinterest, Messenger, or Snapchat. You'll be amazed at just how busy you are on some of these social platforms.
Social media makes it difficult for anyone to have peace of mind. Your phone hardly ever stays silent.
This is even truer for content marketers who must be on social media for both personal and professional communications.
4. Lack of Clear Goals
As a marketer, you could learn a lot from some of these professional athletes. For one, they're always extremely focused and have a very precise goal. They have their entire entourage focused on the same target.
However, the same isn't true for marketing teams where everyone has their own marketing campaigns and plans that overlap. There's no overall vision for the marketing team.
But then, only marketers who work as a team and achieve milestones together are the ones that achieve the most success.
5. Perfectionist Expectations
As a marketer, being held to a high standard by your company can be a double-edged sword in its own right. While it allows you the opportunity to push yourself, it can also push you toward pressure to achieve unrealistic goals.
Marketers are much more likely to experience burnout when the pressure to achieve is overwhelming. Constantly worrying about mistakes you might make or let others down can negatively impact your physical and mental health.
It's important that you consider the standard you're striving towards meeting now. Is it manageable? Is it self-imposed? How would you make your expectations more realistic?
These are all critical questions you might want to ask yourself to understand what it means to have perfectionist expectations.
As a marketer, if you cannot complete a task, blaming yourself doesn't do you or anyone else any good because it will cause marketing burnout.
How Marketers Can Avoid Burnout?
Marketing burnout has become so commonplace in the office setting nowadays that it's no longer isolated to just workers who dislike their jobs. According to the Journal of Personality Study, being passionate about your job can also be a cause to accept too many tasks and marketing offers.
You can just as easily become obsessive about your work. If you're not too careful, this can easily lead to eventual burnout.
In this segment, we will provide you with critical data aimed at helping you combat bouts of stress, exhaustion, or low motivation.
Here are some tried and tested strategies to help you fight off feelings of burnout:
1. Acknowledge That Marketing Burnout Exists
Almost all careers and fields we work in today are fast-paced and competitive. The marketing industry is no exception.
You have no option but to perform and produce results. And at times, it feels like you are headed directly toward stress and burnout. However, most people deny that they can suffer this dreaded condition, which might only make the situation worse.
Instead, rather than denying it or fearing it happening to you, it's always helpful to admit and accept that you are only human.
Like everyone else, there are times when you'll run into crazy amounts of stress or loads of work with short deadlines, which might hinder your energy and motivation.
Admitting that burnout is a solid probability in your work life is the first step toward avoiding it and maintaining a work-life balance. By this, we mean planning out vacations regularly, trying stress-relief activities like meditation, or scheduling non-work hours.
Truthfully, it's almost impossible to avoid burnout in marketing, especially if you're passionate about your work. You will obviously devote most of your time and energy to your career, which isn't a bad thing. You just need to plan and give yourself breaks in between your work hours.
2. Leverage All-In-One SEO Suite
Another effective strategy to avoid marketing burnout is by automating most of your day-to-day responsibilities. No matter how good you are (and I'm sure you're really good), you're just not going to get everything done.
It's just not possible, especially in the marketing industry. There's always something cooking.
Therefore, it's best that you use social media management tools like Hootsuite and Sprout Social to schedule your social content.
BiQ Cloud is also an excellent all-in-one SEO Suite you can use to simplify your SEO tasks.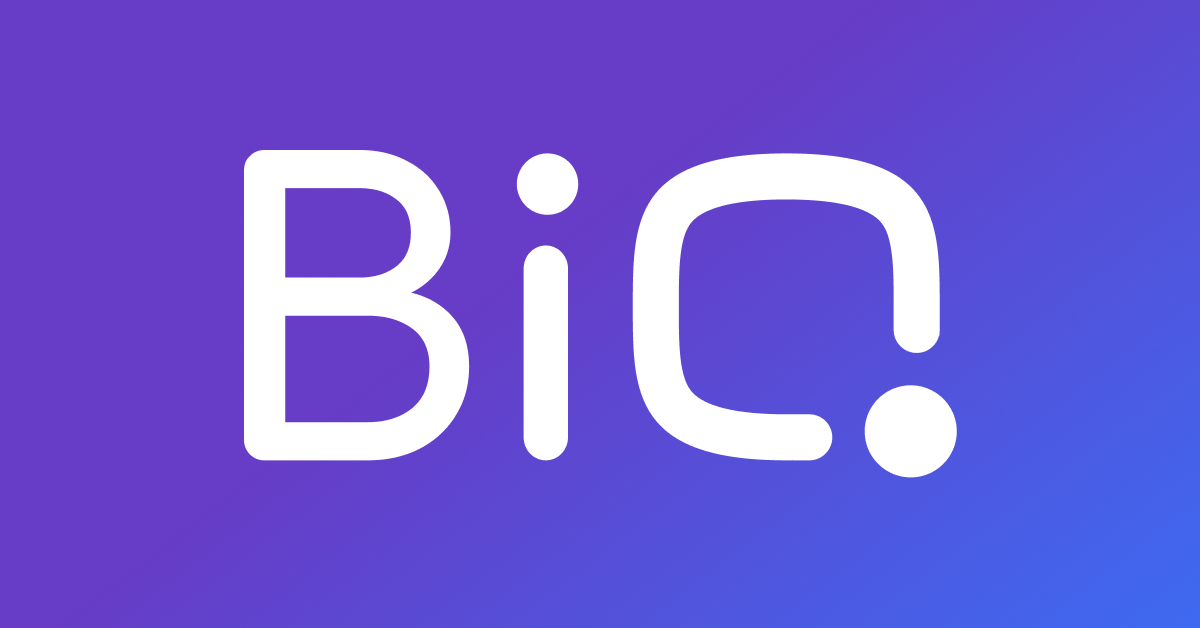 BiQ SEO Suite will help remove as much of your manual marketing tasks as possible. With key features to kickstart your marketing campaign with minimal action from you.
These include:
This intelligent platform will provide you with critical data to help you discover the growth opportunities your marketing campaign is missing. With this amazing tool, you'll have all the data you need to get your marketing goals off the ground and avoid marketing burnout with everything done for you.
3. Plan Your Work Through Projects and Tasks
The best strategy to get any work done the moment you step into your workplace is to plan your whole work schedule before you start a project.
You'll want to write a list of everything you plan to accomplish for that day. You must also remember to set realistic goals that you can fulfill within a reasonable timeframe. Then prioritize this alphabetically.
Name the biggest task of the day "A," then the second most important you'll name "B." Do the same for all the tasks for that day.
It will help you plan your workload and day better.
4. Learn How to Say No
Being asked by your boss to carry out additional tasks for your firm is an all too familiar experience for a marketer. However, the pressures to take on all tasks allocated to you can be so intense that you start feeling stressed out.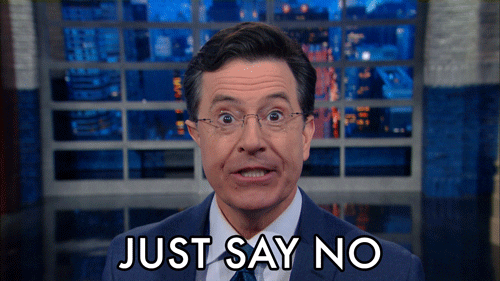 Added work to your current pile can easily interfere with your ability to complete the tasks you're already handling.
Therefore, you must learn how to say no upfront.
Sometimes, the best help you can offer your marketing team is getting that well-deserved rest. Rejuvenate your system as you complete the tasks you've already got going. Then take on more tasks if you feel like you've still got the strength.
Of course, it's always good to help out around the workplace, sometimes even essential. But turning down more work added to your plate is also okay. Just remember to do so professionally.
5. Meditate or Do Yoga
Meditation allows you to release endorphins while also priming your mind for upcoming tasks.
A combination of meditation and yoga can help you relax your mind and body after a long day in the office. They can also make you more productive in the workplace.
You won't even realize you are burnt out in most cases until you start taking yoga and meditating. These two practices will help you both physically and mentally as you better and ready yourself for busy schedules.
Prioritize your mental health and self-care for a better life.
6. Consider Increasing Headcounts in the Team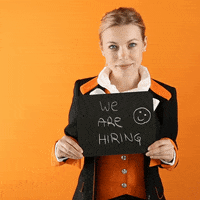 Sometimes, all you need is an extra pair of hands to take the load off your shoulders and stop marketing burnout.
Adding more staff and management meetings and better team classification is a brilliant strategy to establish a solid structure for your marketing campaigns. You'll want a team that gets things done and fast.
Using a digital organization tool will also help you structure your tasks and transform your office into a mean marketing machine.
You can't go about everything alone, especially in marketing. You'll need the help.
7. Make an Annual Content Calendar
Gone are the days when marketing used to be relatively simple. Today, you'll need a full marketing strategy to get your marketing campaign going. Not to mention a dedicated team that handles all your digital channels.
Don't expect this to be easy. There'll be a lot of moving parts.
That's why we recommend you create an annual content calendar.
You can use these amazing tools to plan and organize your entire marketing plans for the remainder of the year in one place. Think of it as a central hub for managing, cross-promoting, and scheduling unique content for easier content management.
8. Focus on Accomplishing One Thing at a Time
One of the main symptoms of marketing burnout is a lack of focus.
While multitasking may seem like a more productive strategy to get things done faster, it can actually slow you down.
As you take on more tasks simultaneously, you'll start to feel overwhelmed, thereby finding it even harder to sustain your attention on simple tasks. Your productivity will slip. You'll find yourself working even more hours or end up taking your work home with you.
Remember, the secret is in tackling one job at a time before you move on to the next. Otherwise, you'll never get anything done on time.
Conclusion
Despite how commonplace it is, marketing burnout is still a common occurrence in the workplace. Is marketing stressful? It can be but you'll need to know how to overcome it.
The best defense against it is to recognize the signs in yourself and others around you. This will help you take preventative measures and avoid serious health complications.
Choose happiness. Besides being fulfilling, it will also make you more effective and productive in the workplace. Always practice the self-care tips on this list to bring back the joy you once had when getting into this amazing industry.