Check out the 6 best marketing strategy examples and how you can implement them to deliver great results.
I'll share the best marketing strategy examples with you that you can use for your business in today's post.
You were so excited about starting a new business.
But when you did, the results weren't as you expected. You got no traffic and failed to close any sales.
The most common problem is your marketing strategy plan.
Fortunately, you're in the best place.
We'll talk about the 6 best marketing strategy examples today.
They'll help you attract new customers, boost sales, and make your business successful in 2021.
The 6 Best Marketing Strategy Examples
We'll go over the best marketing strategies that will help you attract the right customers and increase conversions.
We'll also show marketing strategy examples of successful businesses using these strategies.
It'll help you understand them better and help you apply them easily.

1. Content Marketing
Publishing content regularly is one of the biggest struggles of marketers.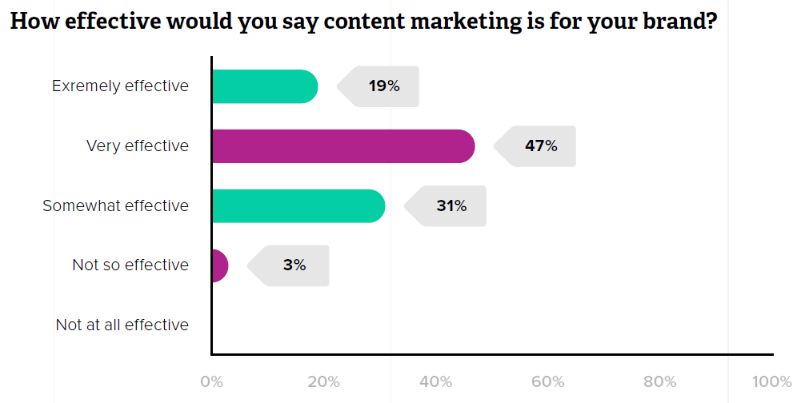 However, it's crucial for increasing traffic.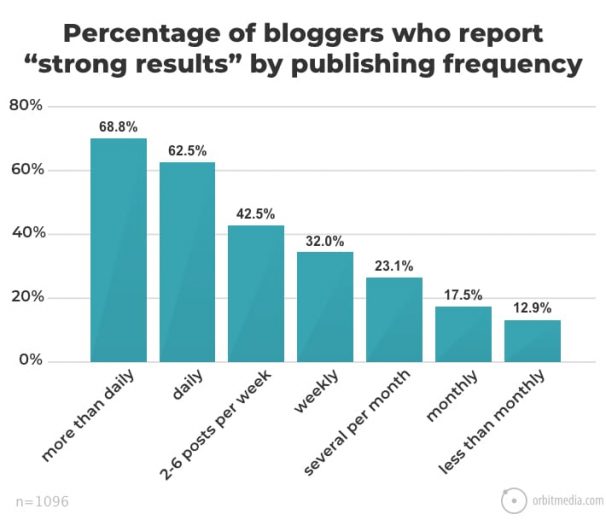 Furthermore, as you may have known, doing content marketing will also help you generate leads and sales.
Real-life marketing strategy example: HubSpot
If you are a marketer, you're familiar with HubSpot.
It's the most prominent marketing blog with lots of content people love.
The secret behind their success?
Here's what we found behind their successful content marketing:
In-depth content that answers readers' questions
Actionable content allowing you to put in action what you've learned immediately
Freebies giving readers free e-books, user guides, etc.
It sounds plain and simple.
Well, you can do it too.
Let's look at how you can apply this to your marketing strategy plan.
How to create perfect content?
We've previously created a full-length guide on creating a content strategy. Nonetheless, I'll share with you the 3 most critical elements in today's post. Let's check them out.
Create the content that your customers want.
Optimize your content for both humans and search engines.
Post content consistently.
Now let's go through each one of them.
Create the content that your customers want.
Instead of coming up with content that you want your customers to read, try to understand what content they really want from you.
You might want to use BiQ's Rank Intelligence to find your existing content that has gotten engagement. Create your rank profile in the tool, and you'll see a list of keywords your customers used to find you.

Based on this insight, you can quickly find your most engaging content. But don't stop here. You can also enter your competitor's domain and get a good idea of what's worked and hasn't worked for them too.
When done with that, you should also be able to identify some interesting topics to go after and create content for.
Optimize your content for both humans and search engines.
Once you got your topic, go to BiQ's Content Intelligence to start creating and optimizing your content.
BiQ Content Intelligence provides you with the best content-driven strategies which are SEO-friendly. While you write in the block editor, you will also be getting interactive writing tips to help you.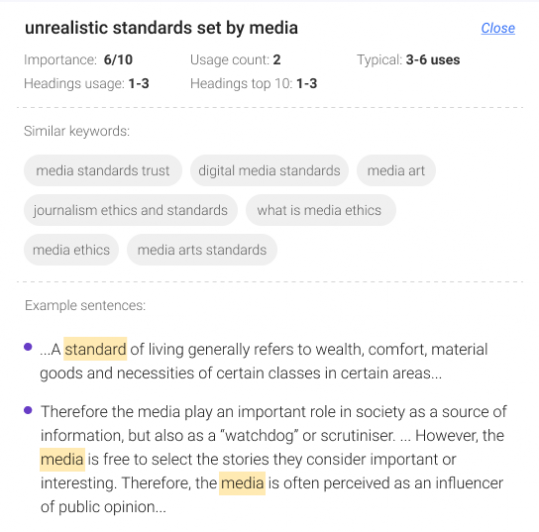 On top of that, it gives you a breakdown of your keyword in terms of usage, similar keywords, and example sentences. They should be the go-to source that shapes your article as you write.

Another cool feature is the WordVector analysis. It tells you your content's performance against the Top 10 SERP content in relation to your target keyword.

You might see which exact paragraph has lesser relevance to the overall content.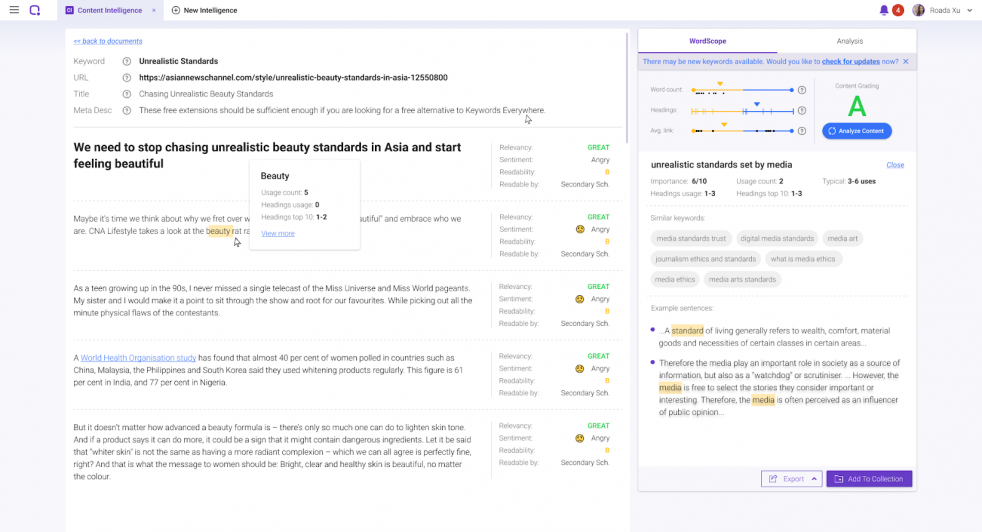 Try to use related keywords to increase your overall content relevancy than stuffing the same target keywords.

Post content consistently.
Consistent, high-quality content helps you earn trust and authority in your niche. That said, a content calendar will help you organize your content consistency.

A content calendar gives you a high-level overview of your content schedule. This is vital to controlling the quality and clarity of the message conveyed by your content.

In short, a content calendar helps you tweak the details of your individual content while never losing sight of the big picture.

Check out our previous guide on how to create a content calendar. It shows you how you can build an effective content calendar from start to finish.

2. Referral Marketing
Referral marketing is when you make your customers tell their friends about your business.
They'll persuade them to buy because you encourage them to do so by rewarding them in return. It can be anything from a coupon or discount to a gift card.
Such marketing is very effective because the "selling" comes directly from someone they know.
Real-life marketing strategy example: Dropbox
One of the most famous cases of referral marketing would be Dropbox's referral program.
Here's a quick insight into their metric history:
September 2008: 100K registered users
December 2009: 4M registered users
September 2017: 33.9M registered users, 10B evaluation + 1B revenue.
Let's see them in the graph: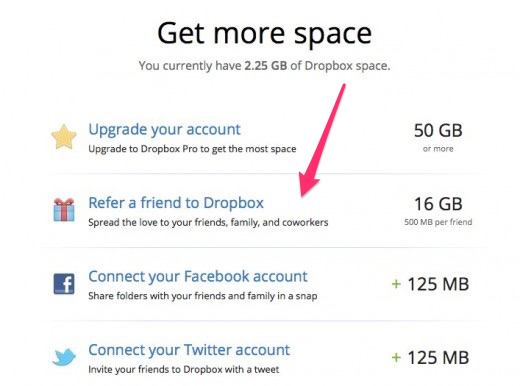 We are looking at 3900% growth in just 15 months!
Here is a presentation by Dropbox's Co-Founder and CEO, Drew Houston, on how they grow the software:
How to create a successful referral program?
The referral program is one of the cost-effective ways to acquire new customers by word of mouth marketing. You can offer them to your existing customers and increase their engagement and loyalty.

With that, here are 3 tips for a successful referral program:
Offer attractive rewards – give out attractive rewards so your customers will post their referral links everywhere. The rewards should be directly proportional to the effort by the referrer.
Make it easy to refer and redeem – use a simple code to make it super easy for both referral and referrer to remember.
Offer double-sided incentives – double-sided incentives will benefit both referral and referrer. By rewarding both sides of the referral, they create an incentive for you to refer without making your friends feel you're trying to take advantage of them.
3. Local SEO Marketing
Local SEO marketing is about targeting the audience that lives nearby.
It's essential today because local searchers create almost half of all searches online. The best thing about it is that most searchers will visit your store and buy the product.
Real-life marketing strategy example: Ikea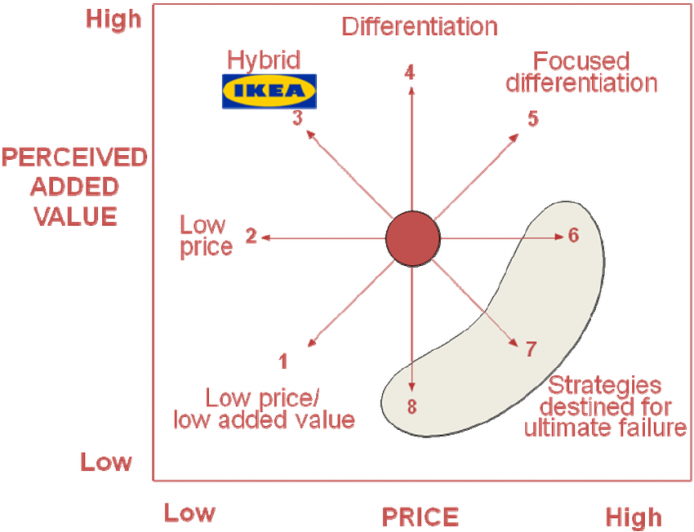 Wherever you are in the world, when you type "Ikea," the search engine will show you the nearby Ikea stores for you.
Now imagine if the same happens for your local businesses. That sounds fascinating.
So now, how do you rank locally? Check out the tips below.
How to rank locally?
Local results are based primarily on relevance, distance, and prominence. In my previous post, I compiled a list of local SEO checklists. So for today, I'm going to share the 3 most essential tips to rank locally.
Get on the local listings.
If your business isn't on a local listing, the local audience can't find it.
The most important listing in Google My Business.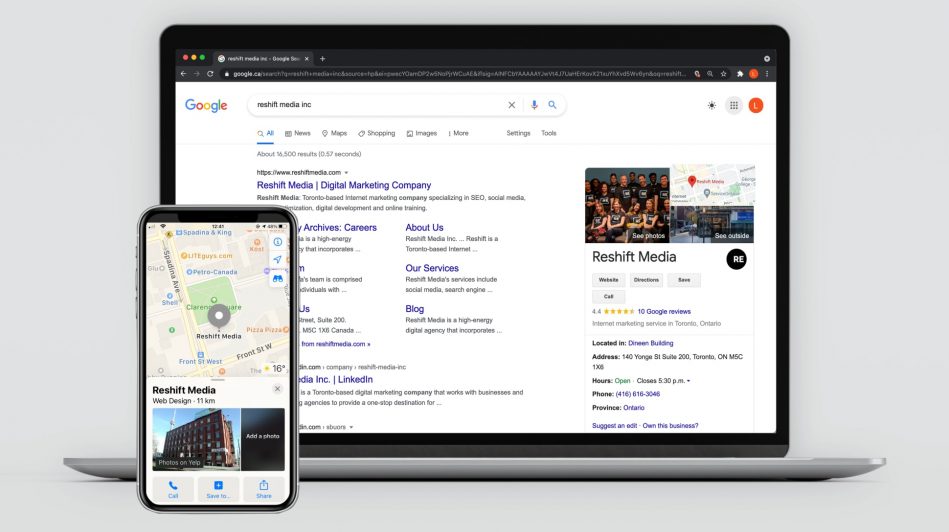 It'll allow you to show up in Google, where most people search for the businesses nearby.
However, you should get on other popular listings, such as Yelp, Bing, and Facebook.
Make sure to have the same contact info across all listings. Inconsistent information can confuse your customers, and they may not end up in your business. Also, this can make you look bad and cost you a valuable customer.
Create a page for each location
Make sure to create a separate page to increase your chances of ranking well in the local search results.
Moreover, having a separate landing page allows you to personalize your message to different target markets.
Since you are targeting a specific audience at a specific location, using local keywords is vital. In other words, you need to speak the same language as they do and create the content that compels them.
You can use BiQ's Keyword Intelligence to find the keywords that the locals use quickly.
First, enter your target keyword. Then, choose your preferred locations and languages.
The fantastic keyword tool will show you the list of relevant keywords the local people are using.

Your target keyword's search volume could be 1,000 in your preferred location and possibly less than 100 in another. That's simply because of the different demands in different places.

So choose the keyword that has high volume but lower competition. I know it can be quite challenging to decide which keyword to use. That's where you can sort the keyword value in Keyword Intelligence.
A high-value keyword means it will bring more traffic to your website at a lower competition.

Track your local search rankings
It's one thing to ensure that your business is on the local search results page and another to ensure that you're still ranking highly consistently.

Grid My Business is a great local rank tracking tool for this. It is a grid-based local rank tracking tool that can track and compare your Google My Business ranking performance in the local SERP for a specific search query.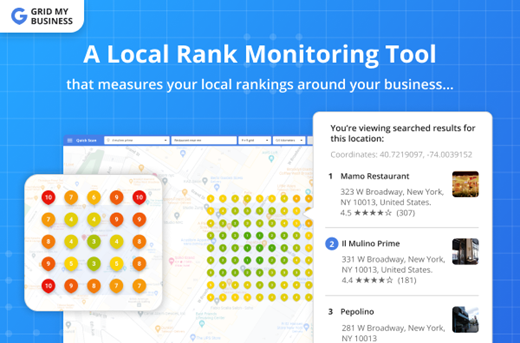 Once you know what search queries you're ranking for or not along with the exact ranks, you can reoptimize your Google My Business profile to start ranking for them or increase your local search ranking. Once you've done so, you need to ensure that your website ranks consistently by monitoring your rankings regularly and making the necessary changes if the rankings ever drop.

4. Viral Marketing
Viral marketing is about creating catchy content that spreads like a virus, usually by word-of-mouth.
Real-life example: Dove's Real Beauty Sketches Campaign
The Dove campaign gained more than 114 million views just one month after its release, making them the most viral ad video of all time.

Check it out below:
Now the question is, how does it become viral?
The significant factor that turns the video viral is emotion. It clearly elicited a strong emotional response from the viewer, which gave viewers a reason to share them.
Let's discuss a few other ways to boost your viral marketing campaign.
How to boost your viral marketing campaign?
Here are 3 ways you can borrow to boost your viral marketing campaign:
Know your audience
Discover your audience's fears and desires.
You can then use your product as a solution to fix them, which will result in an emotional connection to your product.
Dove's Real Beauty Campaign is a great example of that.
They realized that only 2% of women think they are beautiful.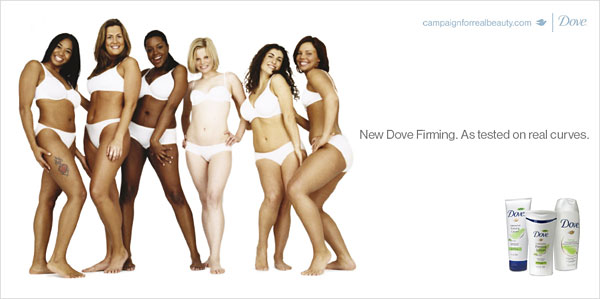 They created a video showing women the difference between how they view themselves compared to others.
It helped women realize that they really are beautiful.
The results?
The video became the most-watched video ad ever after just a month, and it was the 3rd most shared ad of all time.
Create videos
Videos are the favorite type of content to see on social media.
You can use videos to help your customers experience the product.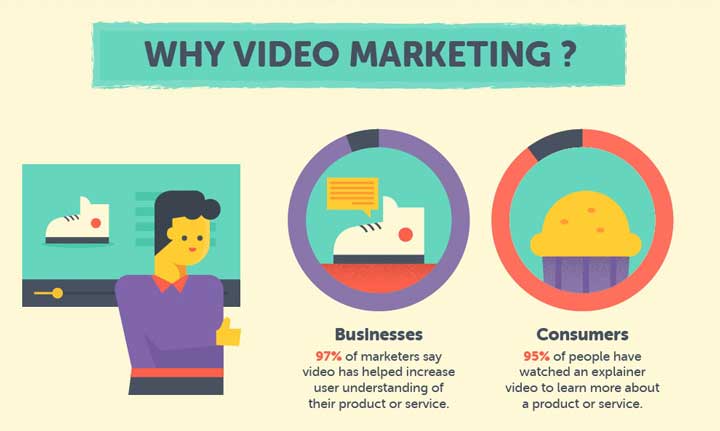 Set the right atmosphere by playing music in the background and help your customers imagine using the product. It'll lead to higher conversions and more happy customers.
Make it shareable
If you want your content to go viral, you must make it easy to share.
You can do that by allowing the following:
Embedding your videos
Downloading the content
Sharing with others
It'll make your content viral and boost your traffic and sales.
You may also want to check out my previous post on how to create viral content.
5. Email Marketing
Email marketing has the highest ROI – 4200%.
That's why it's so popular – 9 out of 10 marketers use email marketing.
However, standing out in the mailbox is difficult.
On average, we receive around 121 emails on a daily basis.
If you want to be successful, you must catch your customers' attention and be different.
Real-life marketing strategy example: Dell's Laptop Campaign
Dell was the first one to develop a laptop that transforms into a tablet. However, the audience wasn't familiar with it.
Their customers couldn't imagine using it…
It was new for them, and the emails weren't bringing any sales.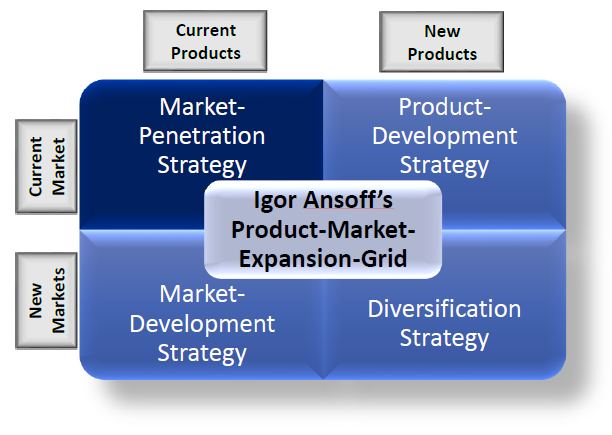 However, as they added a GIF showing how the notebook can transform into a tablet, they saw big improvements…
"A simple GIF accelerated conversions by 109%."
However, it's not the GIF that made it successful. It was conveying the right message and showing the benefits.
How to apply it to your business?
Here are 3 ways to improve your email marketing strategies:
Create a catchy headline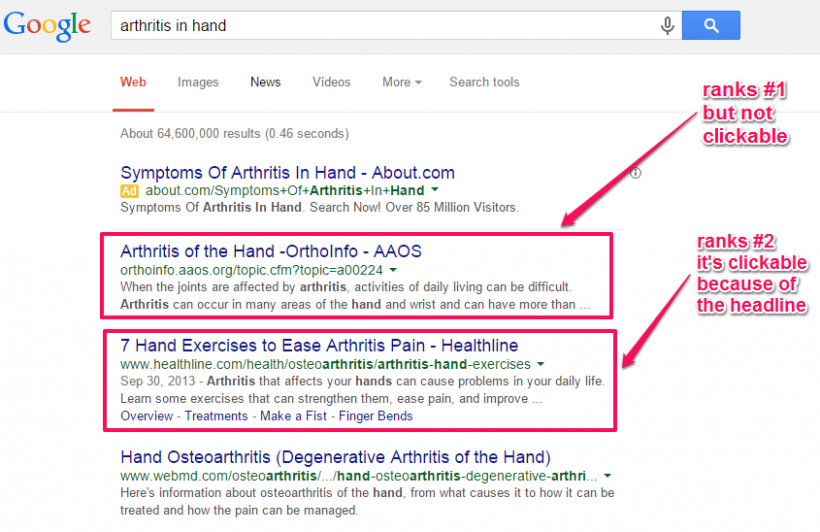 If you're looking to improve this ratio, you must make your subject line irresistible.
There are 3 ways to do that.
Include a benefit in the subject line
Add a sense of urgency.
Personalize the subject line
It'll increase your open-rate and make people read your emails.
Explain the benefit to your audience
Get inspired by Dell and do the same.
Explain the benefit to your audience clearly.
They must be 100% sure of how your product will help them and why they can't live without it.
You can use visuals like videos, GIFs, and images to do just that.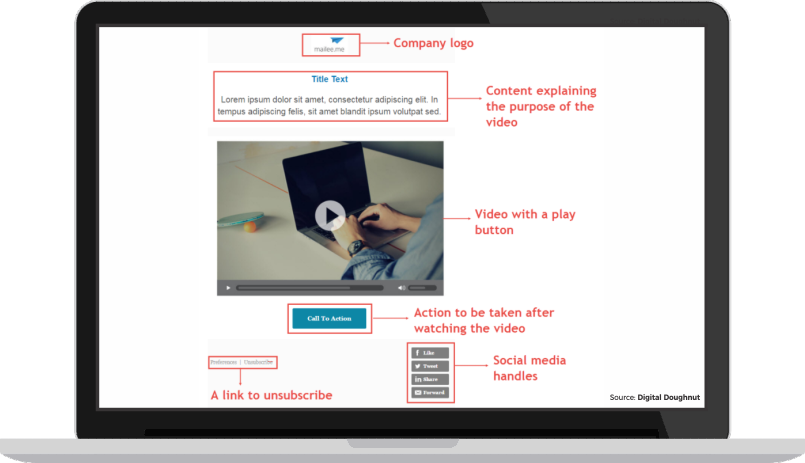 Include Call-to-action
CTA has the biggest impact on sales.
If you don't provide CTA in your email, you're wasting your time.
Your customers will not manually go to the Internet, search for your website and buy.
They will close the email, and you'll lose a potential customer.
6. Video Marketing
Videos are actionable, highly vivid, and easily shareable.
That's why we love them so much.
They help your customers imagine the experience of using the product, which results in more sales.
"Including a video on your landing page can boost your conversion rate by up to 80%."
It'll also make viewers curious about the product and boost traffic.
Jeni's Splendid is a modest ice cream shop.
They are the perfect example of how easy it is to create videos.
They shot the video of preparing dessert for the customers and put a catchy song in the background.
It resulted in lots of views, tons of new visitors, and purchases.
How to apply it to your business?
Here are 3 ways you can apply the same strategy in your business:
Choose the right video type.
Plan & script videos
Choose the music & edit.
Choose the right video type
Many different video types serve different purposes.
It all depends on your marketing goal and type of product.
Plan & script videos
Prepare your videos beforehand.
It'll help you prevent blabbing about unimportant stuff and make the quality of the videos better.
It'll also convey the message clearly and make your videos engaging.
Choose the music & edit
Music can set the right atmosphere.
You should pick it wisely, and it should help you stimulate the right emotions in your audience.
Don't forget to edit all your videos.
It's impossible to shoot the perfect video without editing. It's the editing that makes it look the best.
You can see a combination of all 3 steps in Jeni's video.
If interested, you may also check out these 7 video marketing strategies.
Conclusion
You've learned about the importance of marketing.
It's the only way to connect with your audience, build a rapport and boost your conversions.
However, the key to all of these strategies is personalization.
You must align the strategy with your audience, brand's purpose, and mission.
It's the only way to make these strategies work.
Which marketing strategy examples caught your attention the most? Or do you have any questions?
Feel free to let me know below.