Creating viral content isn't the easiest thing to do but if done well, it will lead to social media shares and traffic. Here are some tips on how to create viral content.
If you want to gain traffic and never-ending shares, then creating viral content will help you achieve the goal.
Without a doubt, the current digital marketing landscape is overpopulated. This makes it challenging to effect various digital marketing strategies and steepens the viral content strategy.
Fortunately or unfortunately, going viral is the new enigma of digital marketing. With such importance, digital marketers must learn how to create viral content, which can be circulated widely and rapidly among your audience.
Achieving virality has several benefits for digital marketers. However, you should know the various ingredients that make up viral content. Unlike social media posts that only rely on strategy, details, and luck, viral content has three key elements.
The elements include a good hook, a relevant audience, and a proper understanding of your audience. Even with these tactics, going viral highly depends on how your audience reacts, which reduces direct control. However, you can leverage the following techniques to increase your chances of success.
How to Create Viral Content
One of the questions often asked as part of the marketing strategy is, "How to go viral on the Internet?"
Creating viral content is a valid option for developing and maintaining authority and increasing brand awareness. That said, take advantage of the following steps of a successful viral content strategy.
1. Know and Understand Who Your Target Audience is
Your content should target a specific audience rather than a broad client base. While the nature of your audience is evaluated on a case-to-case basis, most businesses have two or three types of audience they reach out to.
For instance, this content targets all digital marketers looking for insights on how to create viral content. Therefore, creating a buyer persona is important, even if you don't intend to sell products and services.
Creating viral content with a buyer persona in mind helps you to focus on what your ideal audience wants, cares about, and more. With this, you can create in-depth content, humorous videos, practical posts, entertaining queries, and more pieces with the right tone and format.
2. Be Interactive and Personal
Being interactive and creating personalized content is another surefire way of creating contagious content that stands out from other viral content. Unlike before, a simple how-to or catchy listicle piece is not enough to grab your audiences' attention.
Therefore, explore several ways of creating interactive, unique, and dynamic content that relates to your audience. While this means that you will spend more time and resources drafting such content, your audience will surely reward your efforts.
For instance, check out the TakeThisLollipop game campaign that attracted more than 15 million Facebook platform users. Additionally, you can learn from several digital entrepreneurs who have taken up this trend, producing incredible pieces that resonate with their audience.
It is evident from most viral content that using advanced effects such as multimedia elements, interactive graphics, and parallax scrolling is crucial. Fortunately, you don't need expertise in such elements to create a viral story.
You can take advantage of various long-form tools, such as Press75.com, Story. AM and others to design interactive Infographics. That aside, include fractal content to increase your chances of creating viral content. These are user-generated content that enables your audience to create viral content from your platform.
Another way of generating interactive viral content is by using interactive queries. These pieces allow your audience to discover themselves with easily shareable results. A perfect example of this is the "What City Should You Live In" query that gained 21 million shares.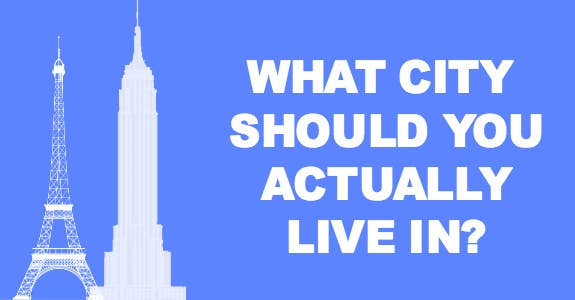 3. Focus on Trending Topics
Another increasingly popular tip you can use to create viral content and increase brand awareness is jumping on an already trending topic rather than creating your own. Also known as trend jacking, you can capitalize on trending moments to bring attention and connect with your audience differently.
While this seems like a simple marketing ploy, be cautious as you can easily take the step too far. The first step to succeed in this is finding the right tools to use. A good option is taking advantage of the BiQ Keyword Intelligence "Trending Searches" feature.
With this tool, you can easily compare several popular topics and check what's trending worldwide from the main page. You can filter your trending topic searches based on timeframes and regions. This comes in handy, especially for international brands looking to reach different customers.
That aside, the tool also comes in handy in creating content around trending searches. Even with an idea of the trending topics, creating viral content around the topics can be challenging. Fortunately, BiQ keeps you in the loop by providing inspirational content creation ideas.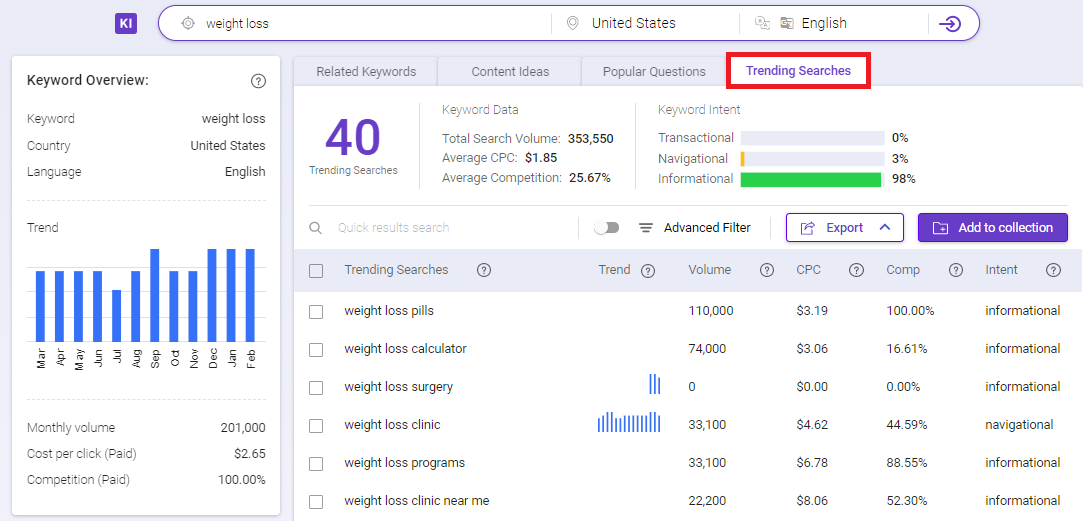 The trick to this is finding relevant and trending keywords and modifying them to associate with your brand. BiQ's Keyword Intelligence tool provides search volume and trend data for your keywords.
Still, on trending topics, make use of trending memes as well. Before jumping on a trend, ensure that you understand the full content of the trend to avoid controversy. The best way of doing this is by running social media content, requesting your audience to create the best-captioned meme relating to your brand.
Trending hashtags are also a great way to leverage trending topics. For this, Twitter is the best place to source these trends. Similarly, be cautious to avoid hashtags with controversial stories, such as those related to religion and politics. Fortunately, regardless of your industry, there is always something to trend jack.
For instance, with Valentine's Day approaching, you may also make use of BiQ's popular questions and you'll know what is being searched for a lot in the SERP. It's simple, just key in your target keyword, select your language + location and you're set!

4. Write Viral Headlines
As mentioned before, any viral content should have an interesting hook. That said, viral headlines significantly contribute to viral blogs or content. So to say, most people click and share articles even without reading.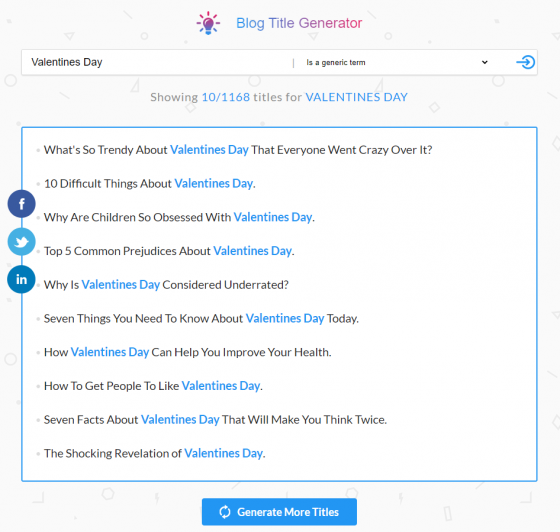 Headlines are a significant element of any post, alongside the structure and content. Headlines determine the number of people who will click and share your content. However, is there a formula for creating viral headlines? Should you include specific phrases?
For starters, make your article format obvious from the headline. For instance, your audience expects a listicle article format once they see the headline "5 proven ways to…" Superlative words, such as Amazing, Unbelievable, Inspiring, Shocking, and more, play a huge role in making your headline viral, hence leading to viral topics.
5. Use Attractive Visuals
The use of visual content has increased over time. This was probably heightened by the realizations from a study that found that readers remember 65% of information with visuals and only 10% of the content without visuals.
Without a doubt, any content with compelling visuals often gives your audience something tangible they can connect to. It takes a few seconds before your audience judges if they should continue reading your content or not.
Fortunately, such first impressions are significantly determined by visual elements. Therefore, besides using an impressive color palette and fonts that clearly bring out your message, it is important to break up your content with images, videos, and Infographics.
A study of more than 100 million posts found that Facebook content with an image was shared twice as much as those without images. That aside, readers are 30 times more likely to engage with Infographics than text-based content. This explains why Infographics remain the most shared content type.
6. Write Long-Form Content
Currently, most people access websites and search for information from their smartphones. As such, most content creators think creating short-form content, which is easy to create, is effective.
However, while it seems counterintuitive, most people share long-form content more than short-form content. Practically, such content features widely researched and beneficial information, which provides more value, making them viral.
Buzzsumo analytics show that 3,000 to 10,000 words content are shared more than articles shorter than 1,000 words. Additionally, content within the 1,000 words category is 16 times more than articles in the 3,000 to 10,000 category. Therefore, consider long-form content for more visibility, backlinks, and virality.
Fortunately, you can use BiQ's Content Intelligence tool to optimize, pre-publish, and post-publishing your long-form content. Before publishing, the tool provides insightful writing tips in its block editor to make your content SEO-friendly.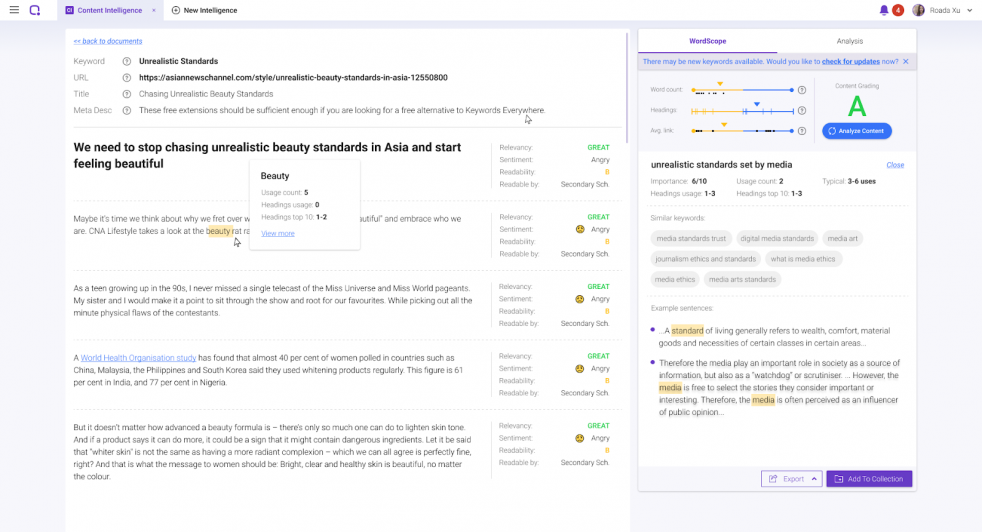 The real-time text editor grades and evaluates your content's keyword density, making it possible to evaluate its relevance. The tool also makes it easy to identify important topics to cover in your article.
You can also use the tool to identify serious issues that can hurt your search engine rankings after publishing. For this, simply enter the content URL and the target keyword. With this, the Content Intelligence tool will identify errors that should be corrected.
7. Promote Your Content Through Various Means
Promoting your content is another sure way of creating viral content. With expanding internet access, you can take advantage of several channels, including social media platforms and influencers, to market your content.
Even though social media wasn't around when blogs became viable platforms, integrating social media channels into your blog turns out to be effective. To succeed in this, begin by defining appropriate channels to use when communicating with your audience.
The key is identifying platforms commonly used by your target audience. This could be Twitter, Facebook, YouTube, LinkedIn, or Instagram. With this integration, readers can easily share your content with their friends, initiating virality.
Configure your website with social sharing buttons to ease this. You should also tie these buttons within your content to enable readers to share specific parts they like.
Lastly, have call-to-action buttons, asking your audience to share what they have read. All these have the potential to lead to viral sharing.
Working with influencers is another effective viral content strategy. Involving influencers in your campaign means that your content reaches a wide audience, increasing its chances of going viral. However, this can be challenging.
Therefore, you should incorporate various strategies to work with influencers. For starters, begin by identifying influencers in your niche with a large following, relevant sites, and resources.
Having identified potential partners, begin by mentioning them within your content. Since people love when others mention good things about them, this step lures their ego to share your content or reach out. Once you have caught their attention, simply build a rapport with them and schedule interviews.
8. Develop a Relationship of Trust
Most internet users prefer consuming content created by a real person and not faceless individuals. Therefore, the best way to create viral content is by building trust with your audience by including a picture and short bio about yourself in the footer.
Another way of building trust that can help create viral content is by interviewing experts on specific topics of interest. With this, your audience will be confident in reading or listening from industry leaders.
9. Have Lists or Bullet Forms for Important Sections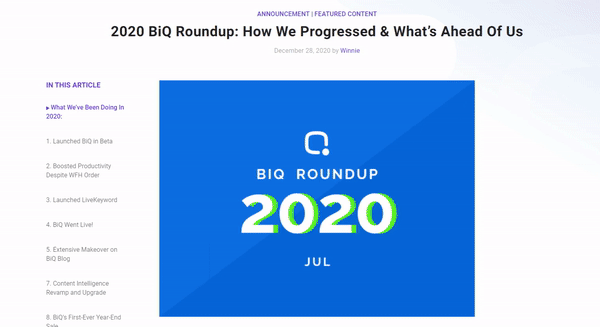 People currently live amidst massive data than before. Digital marketers create billions of content daily, including blog posts, articles, videos, images, and more, looking to tap into current technology.
With the constant bombardment of data, your target audience finds it difficult to classify and track information. Consuming huge data blocks is certainly a challenging task, which is where listicles and Infographics come in handy.
That said, a key tip to create viral content is ensuring that you upload simple content, using lists as much as possible. This eliminates the risks of bombarding your audience with walls of text that appear complicated. Just to mention, content with lists receive an average of 12,000 shares.
While lists have less effect on SEO, they make your content go viral by catching your readers' attention and easy to understand. That said, ensure that your lists contain insightful information that adds value to your audience.
Conclusion
Viral content is probably among the most challenging ways that digital marketers can use to increase brand awareness, attract potential customers, and build their brand. Despite being challenging, it is important that you deliver relevant information that stimulates your audience's willingness to share.
With the marketing landscape increasingly becoming competitive, you should consider viral content to differentiate your brand. It is not only a natural approach but also leads to greater reach and is very affordable. Use the tips above for a successful viral content strategy.