Tired of publishing content that doesn't gain traction nor is read by your audience? Look no further as there are 14 actionable strategies to boost content engagement.
Knowing the right content engagement strategies is vital in growing your brand.
Have you ever tried catching someone's attention in a noisy, crowded room? Creating online content feels just like that. You'll be competing against virtually endless oceans of information. And everyone wants the top spot.
Writing online content that isn't engaging or doesn't promote engagement is like addressing an audience wearing earmuffs. Perhaps you'll find this to be more relatable.
It doesn't matter what you say. You may have the most beautiful speech ever to grace the earth. But the fact remains that nobody will be listening.
So, how do you make them listen?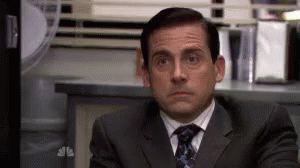 Here's where content engagement comes into play.
Trying to attract your target audience's attention is becoming more difficult by the day. However, with the right content marketing strategy, you can elevate your brand voice and content above everyone else and get your content seen and heard.
However, to do this, your content must first gain traction. It should command attention and encourage readers to interact with it.
Here's how.
14 Ways On How to Increase Content Engagement
Getting the right readers and customers to engage with your content isn't something that happens overnight.
Just getting potential customers and readers to your landing page isn't enough anymore. Once they've found your website, your job is to track the amount of time they spend on it, the potential conversions, and bounce rate.
Each of these metrics will count as your user engagement
One fact is true, though: you can't increase content engagement without having excellent copywriting skills. Similarly, you can't help your visitors see your content without great site navigation skills. And you can't flaunt your nifty site navigation without first getting users to your website!
As you can see, there's a whole web of other things to consider besides just writing great content.
No matter where you are in your content marketing strategy, here's a list of proven ways you can utilize to increase content engagement and get in touch with your audience more:
1. Captivating Headline
Whatever you do in your content engagement funnel, you cannot underestimate the importance of catchy headlines. Your content headline will either make or break your blog, which is why you cannot afford to play around here.
Therefore, you want to consider headlines that draw the readers' attention to your content from the get-go. Remember, with so much information available, other websites will also be competing for the same audience's attention.
Take a look at this headline, for example:

It makes you want to click on the link to get more information on what's going on.
Therefore, you must make the most of your content headlines using these well-honed techniques. With these best practices, you can create intriguing headlines that draw your readers in and make them beg for more.
You cannot take chances here, and there's no way we can overstate this crucial first step.
Marketing experts Joseph Putman and Neil Patel have broken down the headline techniques into simple guidelines you can follow.
Create a unique headline
Make it ultra-specific
It should convey a sense of urgency
It must be useful
All great headlines follow these criteria and lure your audience to learn more from your blog post or article.
2. Attention-Grabbing Introduction
Several studies have it that not many people (only 20%) make it past the headline of most content online. So, every word in your introduction must count. You want to create an introduction paragraph compelling enough to make your audience want to read further.
An attention-grabbing introduction must have a great hook that draws in readers, hence increasing engagement. Your writing must convince the audience that it's worth their time. Therefore, you want it to be as informative, interesting, and engaging as possible.
You can do this by:
Starting with a fascinating fact, most readers may not know about
Telling the end of the introduction that makes readers want to know more
Using a short anecdote
Asking a question that's worth knowing the answer to
Writing a cliffhanger
Gently confronting the reader
Remember, the first few words of your introductory paragraph will determine whether your audience sticks around to read the rest of your content or clicks the back button on their browser.
3. Make Sure You are Targeting the Right Keywords
Keywords play a critical role, especially when it comes to ranking your web page in the SERPs. Keywords are what your searchers will use to find you in the search engines and get you in front of the right audience.
Therefore, you cannot afford to target the wrong keywords. Your audience will end up clicking the back button almost as fast as they clicked your web page when they realize your content isn't what they initially searched for.
BiQ Keyword intelligence is one of the best online tools to research potential keywords to target.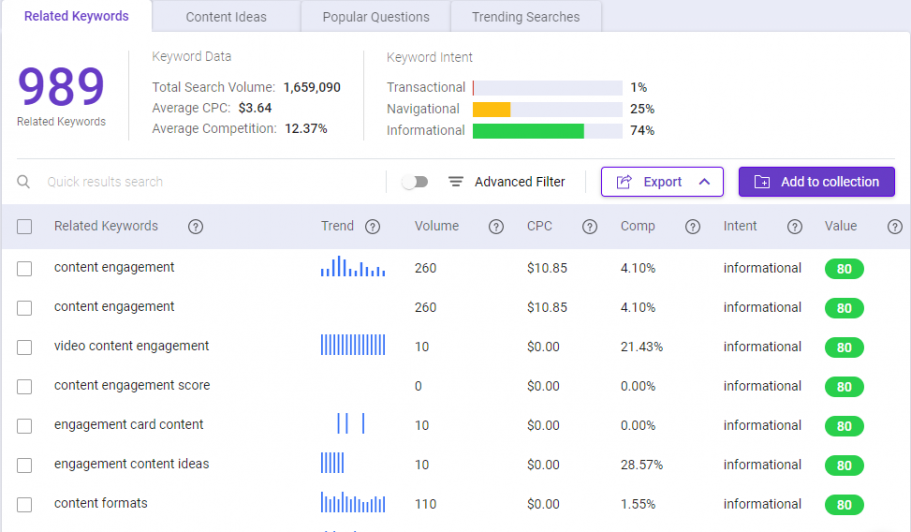 BiQ's Keyword Intelligence uses a keyword analyzer feature that provides you with critical data of why an online user might search for a specific keyword in the search engine. This data enables you to plan your content in a way that meets your users' intent.
4. Write About Trending Topics
As a content marketer, you know how difficult it can be to stay on the cutting edge of trending stories and ideas. However, it's one of the most effective strategies to ensure your readers keep coming back for more exciting content.
Websites like Gizmodo and Upworthy understand this and use this strategy on their platforms. Knowing the best sources with newsworthy topics should be your key to staying relevant and on top of the SERPs.
You can also use BiQ Keyword Intelligence to find trending topics that are relevant to your industry. With this Keyword Intelligence tool, you can find newer and trending stories and ideas and determine the best keywords to use to maximize your content engagement.
BiQ's Keyword Intelligence will show you the latest topics and keywords around a selected keyword and determine what trending searches your online industry users are searching for.
5. Insert Attractive Visuals
If you're writing about content that you can include specific visuals for, like photographs or screenshots, include them. Content marketers who use attractive visuals provide the most helpful content that searchers will engage more with.
There are also several screenshot tools you can use to capture and annotate high-quality visuals. However, if you're more of a photography person, look no further than your smartphone. Most of today's phones come with high-resolution cameras that take very high-quality photographs.
Inserting attractive visuals in your content will also help you get more comments, links, and social shares since people will be more excited about your content.
6. Link to Authoritative Sources
Imagine this for a moment: you write a beautiful content piece for your company's blog. Then hundreds of thousands of people read it. Others share it on their social media handles.
But then, it turns out that some of what you wrote initially was inaccurate. You can only imagine the damage this can have on your company's reputation. Keep in mind that your reputation will also be affected. Your blog is also a reflection of your company. It will impact how people view your products/services.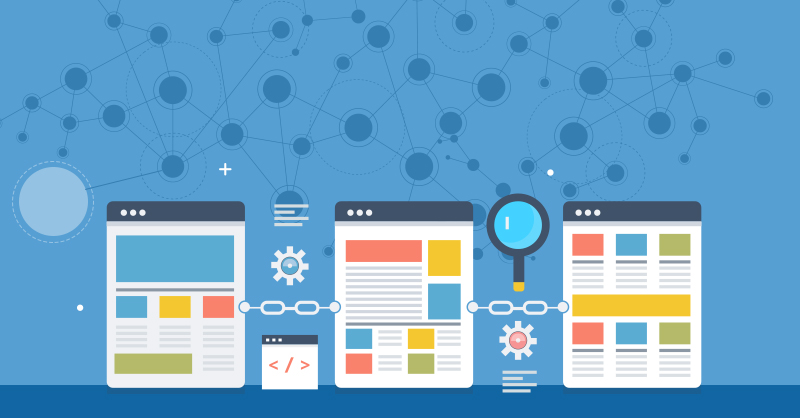 That's why it's crucial that any statistic you use can be verified. Accuracy builds trust, which is something every online brand constantly strives to achieve.
You cannot risk using inaccurate information in your content. You may not be able to recover from the devastating effects.
7. Back Your Claims with Data and Examples
There's already an ocean of information flooding the internet space, with much more content uploaded online every day. Unless your content is linked to an authoritative source or backed by credible data, it doesn't count for much.
Having credible content is crucial for amassing a large following of readers.

To build credibility, you must publish content that's supported by reputable data or sources. It would be best if you established confidence in your audience and the search engines' veracity.
Follow these steps to build content credibility:
Acknowledge and correct mistakes or misinformation in published content
Always cite your sources to support your claims
Don't write misleading titles
Publishing credible content sums up what your viewers will read in your content title. So, ensure it's highly informative, accurate, and engaging.
8. Publish Content Consistently
This is perhaps one of the trickiest parts of creating content. Wait too long, and your visitors might get bored. On the other hand, if you post too often, they might not have enough time to consume everything you publish.
In either case, your web traffic and comments will start to drop. Therefore. It would help if you found the right balance for what publishing frequency works best for your niche.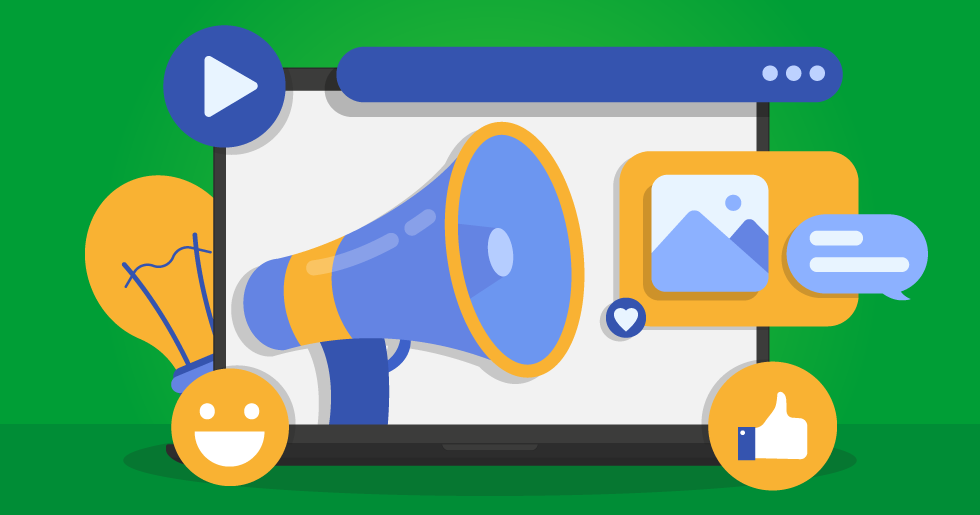 For instance, the team from BiQ publishes several posts a day on their blog. Some sites publish several times a month. Anyhow, you must find consistency in how you post content and which rhythm makes more sense to your readers.
9. Venture into Different Kinds of Content
Most content marketers already use images and videos in their content today, which is fantastic. However, you can use many more kinds of content to make your blog posts even more exciting and engaging.
These include:
Podcasts
Infographics
Group interviews
Establishing different content types is another excellent strategy for expanding the reach of your posts. It also allows you to tap into potential customers and audiences who wouldn't have considered reading your content previously. For instance, some online users prefer podcasts or webinars to written content.
Offer them these options, and they'll stick around much longer and engage with your content more.
Most content marketers have had a lot of success with group interviews. Sure, they might be very time-consuming, especially when putting one together. However, the fact that a lot of people will be involved in your content creation process is, in itself, a catalyst for content engagement.
Simply varying the type of content you publish can get you outstanding results. Yet, repurposing what you've already created into other content types can take your content visibility and engagement to new heights.
10. Respond to Comments
Responding to readers has always been an excellent strategy to increase website engagement. You can decide to respond to your readers via emails, but responding to their comments is also just as effective. Check your comment section and see your readers' thoughts about your content.
It's also an excellent strategy for knowing their take on your content.
As you respond to your audience in the comments section, remember to:
Maintain a professional and friendly tone
Never ignore frequent commenters, even the irritating ones
Respond to as many comments as you can
Responding to comments lets your visitors know their thoughts are being heard and valued.
11. Compile Your Content and Send It as A Newsletter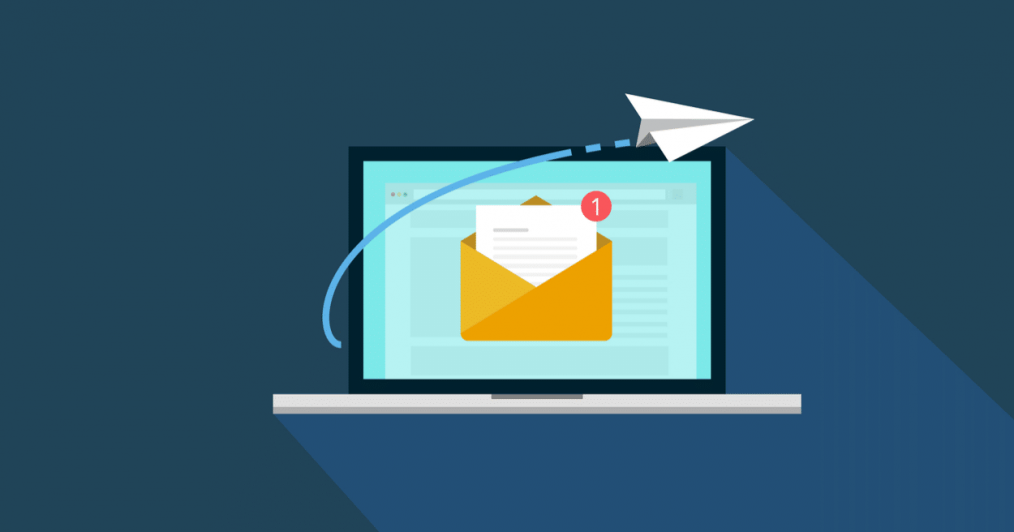 The LSIGraph team sends newsletters updating users about the latest news in the industry.
Unfortunately, for most blogs, visitors hardly always return. So, how do you combat this?
Simple, compile all your content into a newsletter and send it to them. You can think of it as an all-in-one package, which it probably is.
The most effective solution here is to offer them a free download for your newsletter. In exchange, they join your email list. While not all visitors will agree to this, a good portion will, and they'll be consenting to receive your future content too.
12. Promote on Social Media Sites
Now that you've created engaging content, you want to get it in front of the right audience, and social media is the best platform to get your content out there and make sure it receives the attention it deserves and more.

You can also ask for engagement from your social following as a way to promote your post.
While most of your content engagement will be offsite, such as comments on your social page, you'll most likely get some attention on your blog, too, when prospective clients visit your official website. You can also use engaging questions to promote your blog posts in groups.
Remember, even the best content without a great content marketing strategy is pointless. You must also be wise in how you promote your content on social media platforms to maximize engagement.
13. Share Your Content in Groups or Forums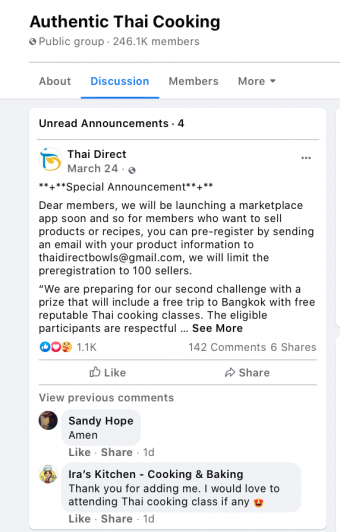 I once shared my email marketing blog on Quora.
Like with all content marketing strategies, the best way to build your online presence, and fast, is by sharing it in your online groups and forums. For this, you must be present at all times, mainly with communities, social networks, and other online platforms.
Therefore, you must have accounts in the following online forums and groups:
LinkedIn groups
Facebook groups
Niche forums
Sub-Reddit
Ideally, you also want to focus more on building relationships and helping others instead of just dropping links to your content and logging out.
After all, the more helpful you'll be, the more goodwill you'll create, and consequently, the more influence you'll have in the groups and forums.
14. Guest Blog
To get more content engagement, you'll also need to grow your audience.
One excellent strategy for doing that is by contributing to other blog posts in your niche. You should focus more attention on websites with highly engaged audiences. You can start by guest posting for smaller blogs, then work your way up to the more established and authoritative blogs.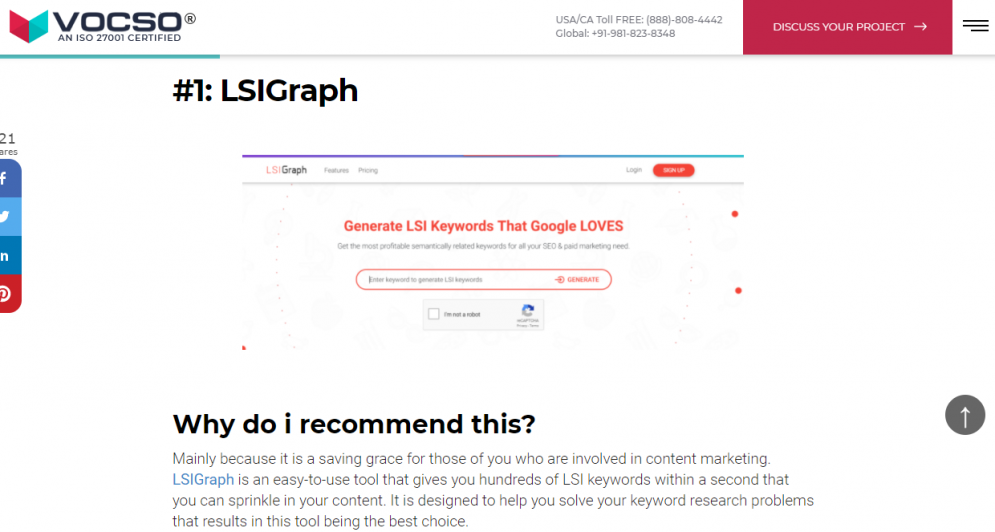 Fortunately, the internet will never run short of websites looking for freelancers to write guest posts for their sites. Remember, for each guest post you create and that gets published, you'll have created a new channel for visitors to view your blog.
Just remember to stand out from your guest post pitches. Most bloggers pitch poorly written content that often gets rejected. Don't fall into this category.
Conclusion
The key to getting visitors to read your content and possibly subscribe to your mailing list is by keeping them engaged and hooked to your content from the get-go.
Good quality content is the gift that keeps giving. And to get great content, you must invest your time researching, producing, and delivering it to your target audience. By incorporating the content engagement tips above in your strategy, it won't be long before you find a surge of active readers who care about your posts.